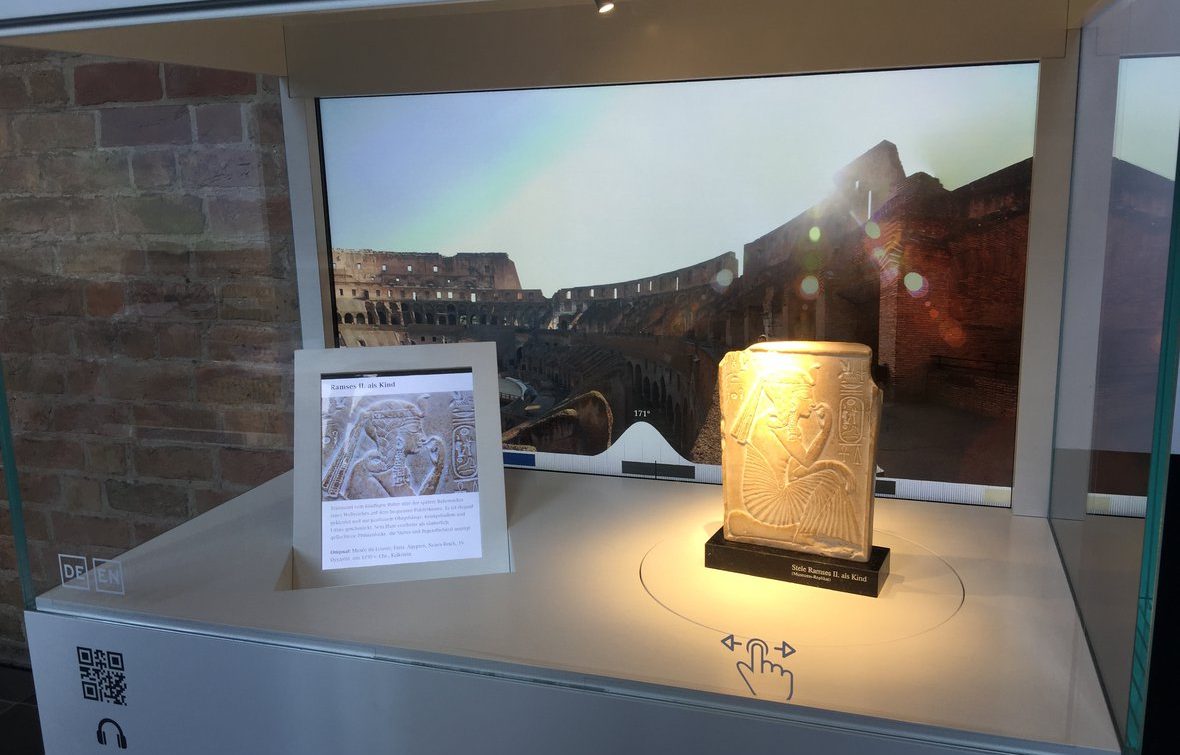 Interactive Showcase Prototype
Multitouch showcase with controllable turntable presented for the first time at the FOCUS museum fair
Interactive touch showcase with controllable turntable
This interactive display case makes it possible to interact with an exhibit, as it allows the object's rotation on a controllable turntable via simple touch-gestures. Two screens show additional information on the object, depending on its rotation angle.
In this way, different pieces of information can be linked to different rotation angles of one object or, if multiple objects are placed on the turntable, to different objects. Even the lighting inside the case is adjustable in dependence on the exhibit's rotation angle, and an additional dirigible spotlight can be used to highlight details.
Users can interact with the exhibit by rotating it in real-time and examining it from every angle. The large monitor in the background makes it possible to embed the object into its "natural surroundings"; for instance, if a soccer trophy is put on display, an image of the fully packed stadium during the final can serve as a 360° backdrop and thus create an authentic atmosphere. Of course, high-resolution video footage or augmented-reality renderings using real-time data from the web are conceivable for that purpose as well.
The case's second, smaller monitor can be used to show varying additional information on the object, in dependence on its rotation angle, such as texts, images, animations or enlarged details. Special effort was put into the design of a noiseless and flexible drive for the turntable, with a freely selectable and adjustable acceleration and rotation speed.
The interactive display case is scalable and thus adaptable to various desired sizes of either small-scale or larger exhibits. This system is also available in an "interactive storefront window" version.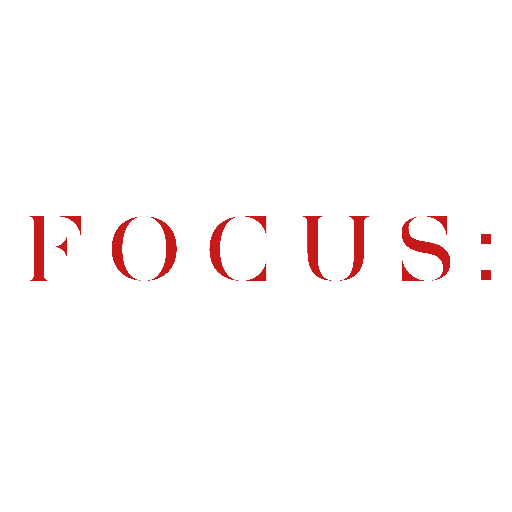 FOCUS
Project facts
Client: FOCUS
Context: Interactive showcase for museums
Implementation time: 8 weeks
Finishing date: April 2016
Touch sensitive front glass
Precisely controllable turntable
Powerful drive – also for heavy objects
Dynamic Illumination
2 high resolution screens for additional content
This technology offers entirely new possibilities of acquiring visitor feedback. Computers can collect usage data; museums learn which content and which forms of presentation agree with users, and which do not.
Garamantis: Vorsicht Vitrine, anfassen erwünscht!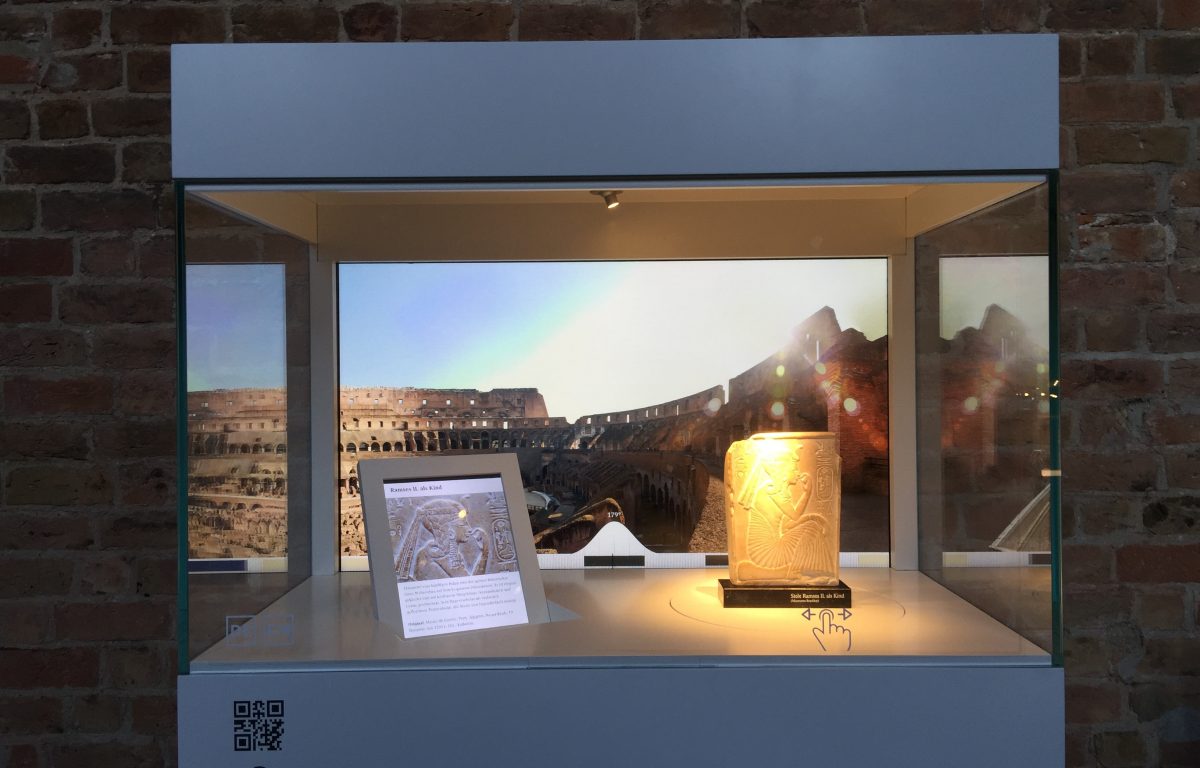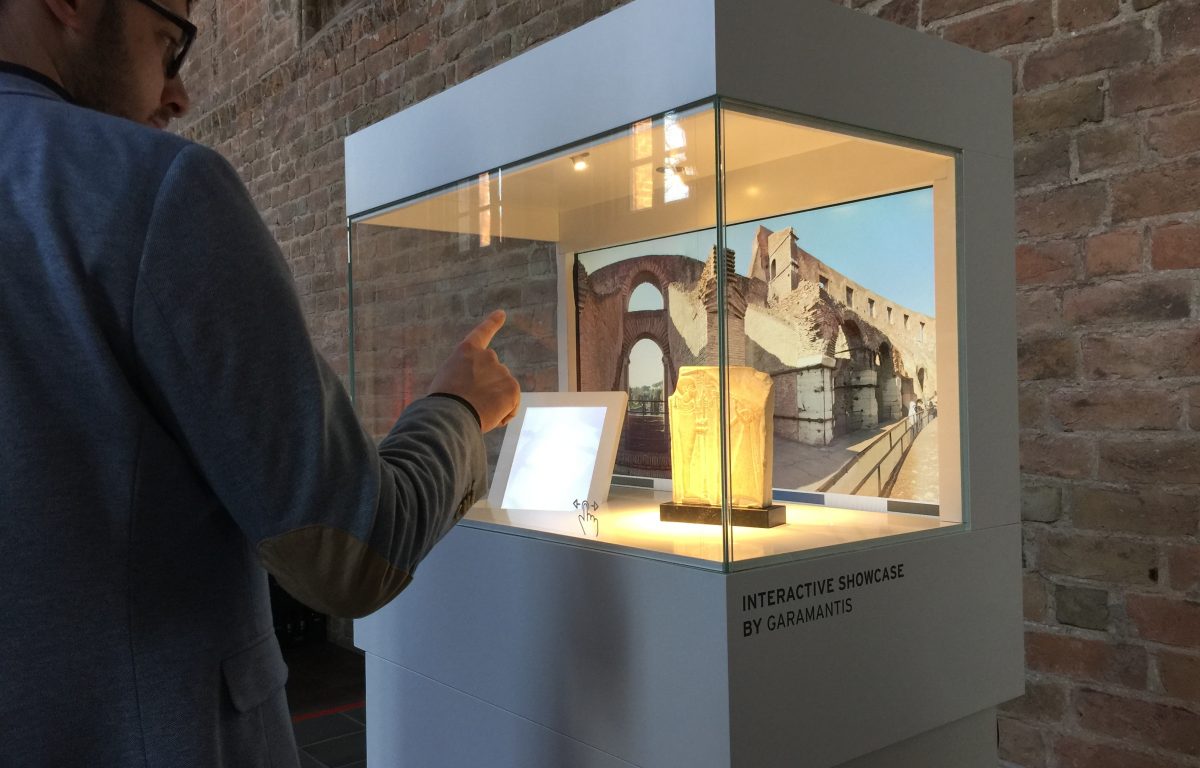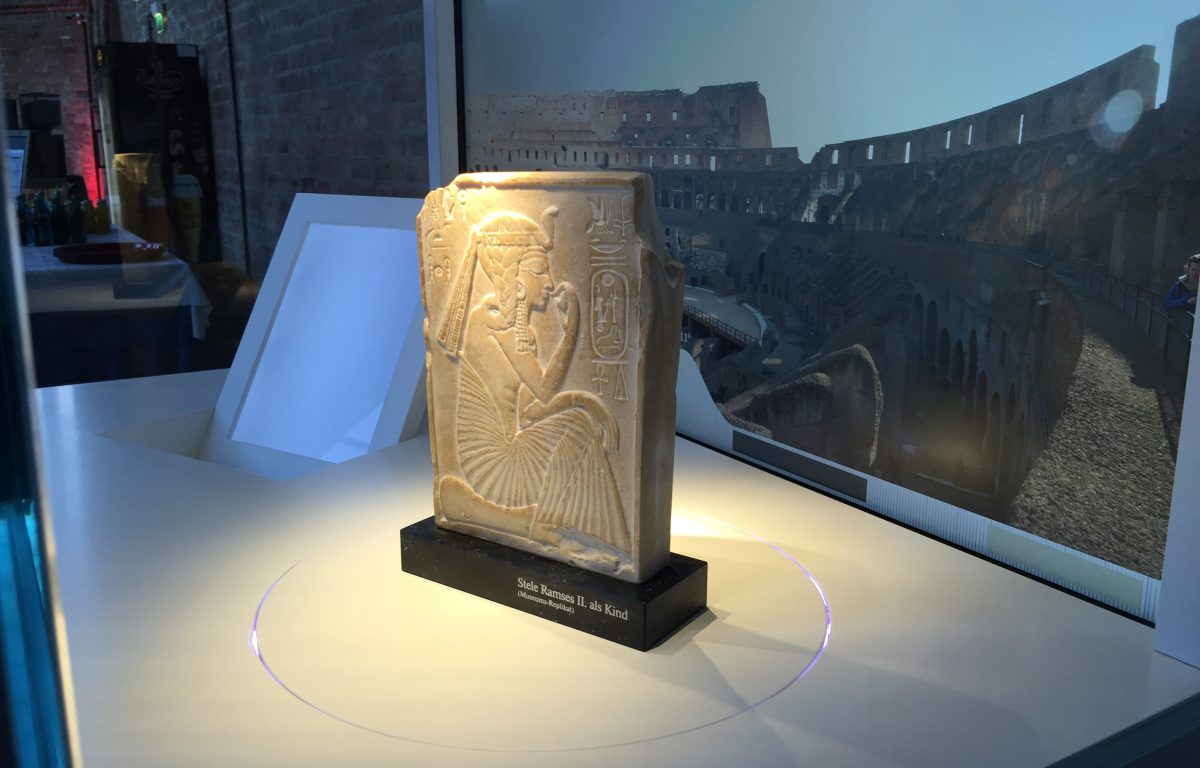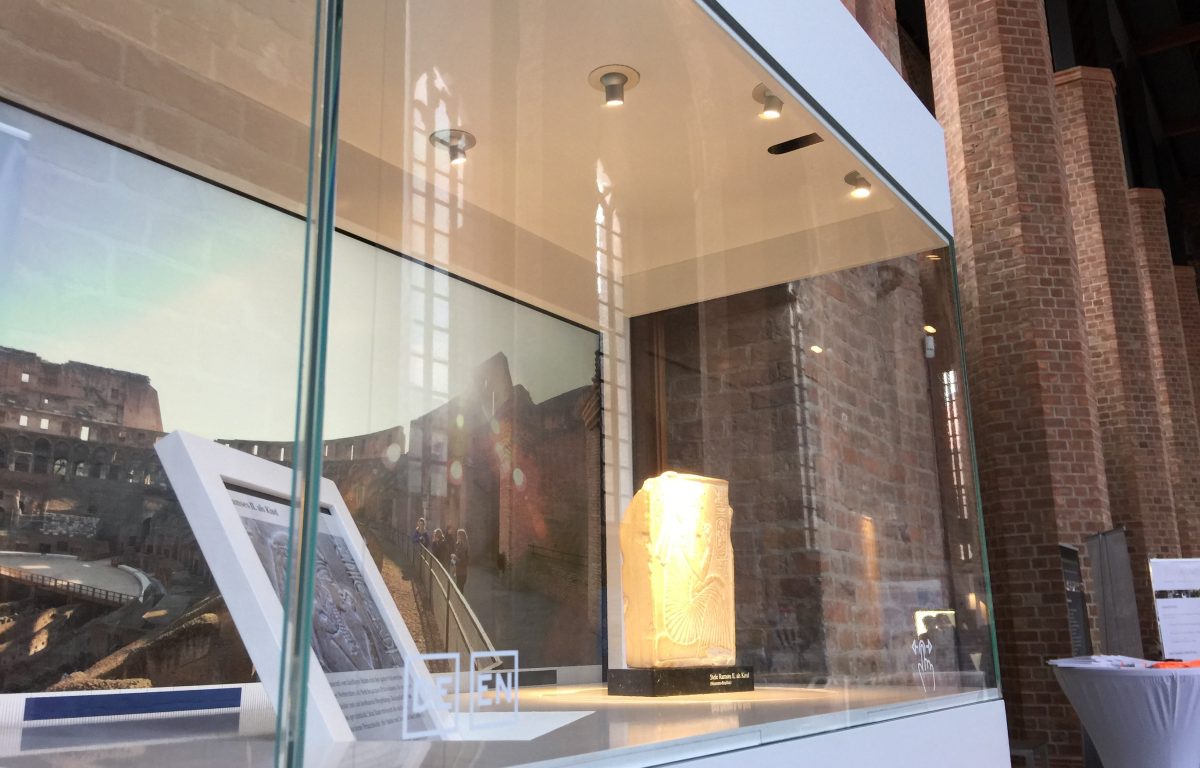 Stay informed about new Projects
Are you interested in interactive projects and new technologies? We are happy to inform you via newsletter from time to time.
A Classic Case of Putting Yourself on Display – If It Weren't for the Multi-Touch, Audio and LED Features. Present your product in a unique way.
MORE INFO »