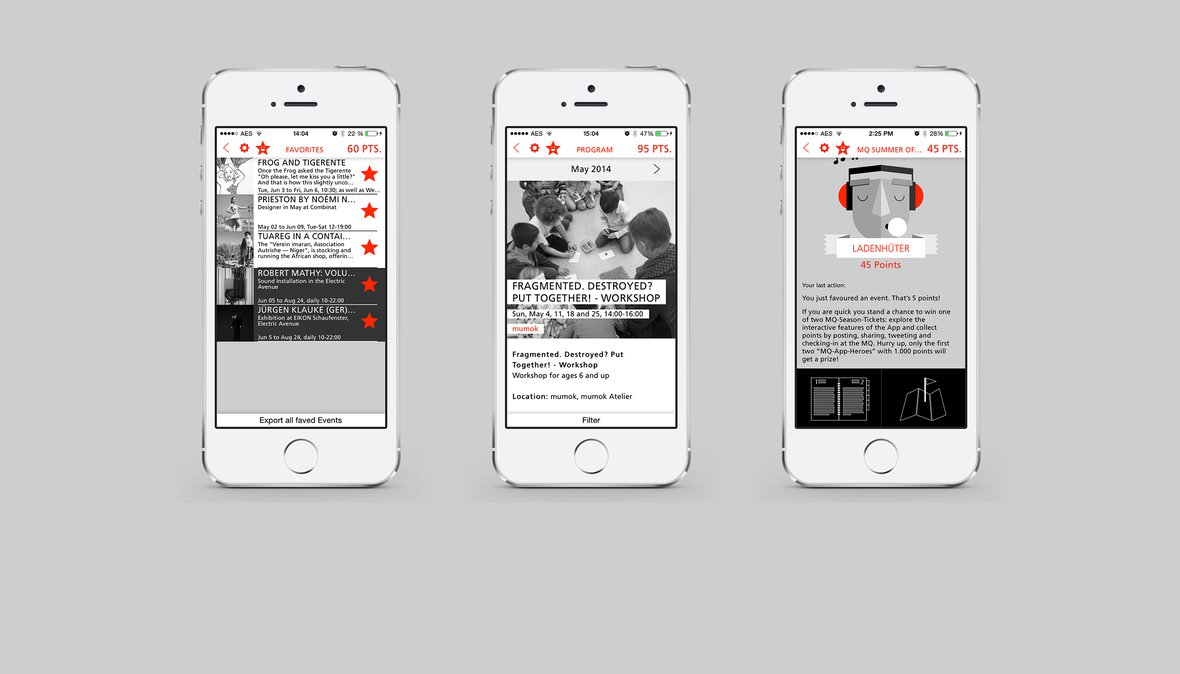 Mobile app MuseumQuarter Vienna
Smartphone app for Android and iPhone devices informs visitors of the MQ Vienna
This smartphone app for Apple and Android devices informs visitors of the Vienna MuseumQuarter (MQ) about all current exhibitions and events and helps them find their way around the roughly 90,000 m2 site.
The MQ is a place of diversity. Renowned museums and exhibition halls are just as much at home here as small cultural initiatives, classics of modernism, and young artists of the current century. The spectrum ranges from visual and performing arts over architecture, music, fashion, theater, dance, literature, and children's culture to game culture, street art, design and photography. The three biggest and most important institutions are the MUMOK (Museum Moderner Kunst Stiftung Ludwig Wien/ Museum of Modern Art Ludwig Foundation Vienna), the Leopold Museum and the Vienna Kunsthalle. With its total of about 60 cultural institutions, the Vienna MuseumQuarter is one of the world's largest art and culture districts.
On behalf of Ars Electronica Solutions, Garamantis has developed the central mobile app for the Vienna MuseumQuarter. This app not only offers a quick and easy overview of all exhibitions and events currently taking place, but also assists the museum visitors in the individual planning of their visit by giving them the option to preselect and filter according to their personal preferences.
With the help of this app, visitors are able to find out quickly which of MQ's shows and events match their interests, and where to find them. A 3D site map and GPS tracking subsequently helps them in navigating themselves through the vast area. Furthermore, the app's social media integration of Facebook, Twitter, Instagram and the local search and check-in service Foursquare allows museum visitors to later share their museum experience and thus increases the MQ's online visibility.
The MQ App is available free of charge for iPhone, iPad, iPod and Android systems; users can choose between English and German language.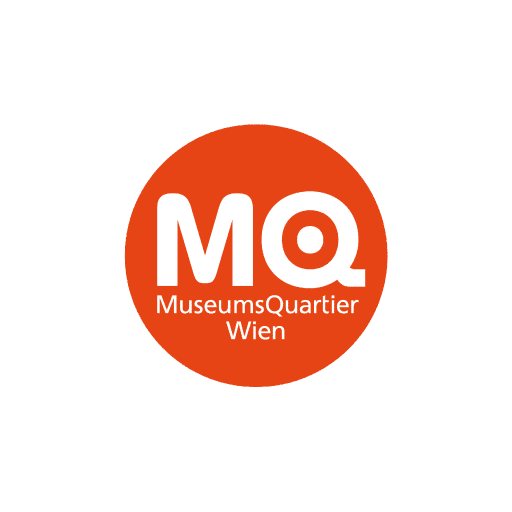 Ars Electronica Solutions
Project facts
Client: Ars Electronica Solutions
Context:  MuseumsQuartier of Vienna
Implementation time: 8 weeks
Finishing date: June 2014
Available for iPhone and Android
3D map of the terrain
Exhibition and event planner
Social media integration
German and English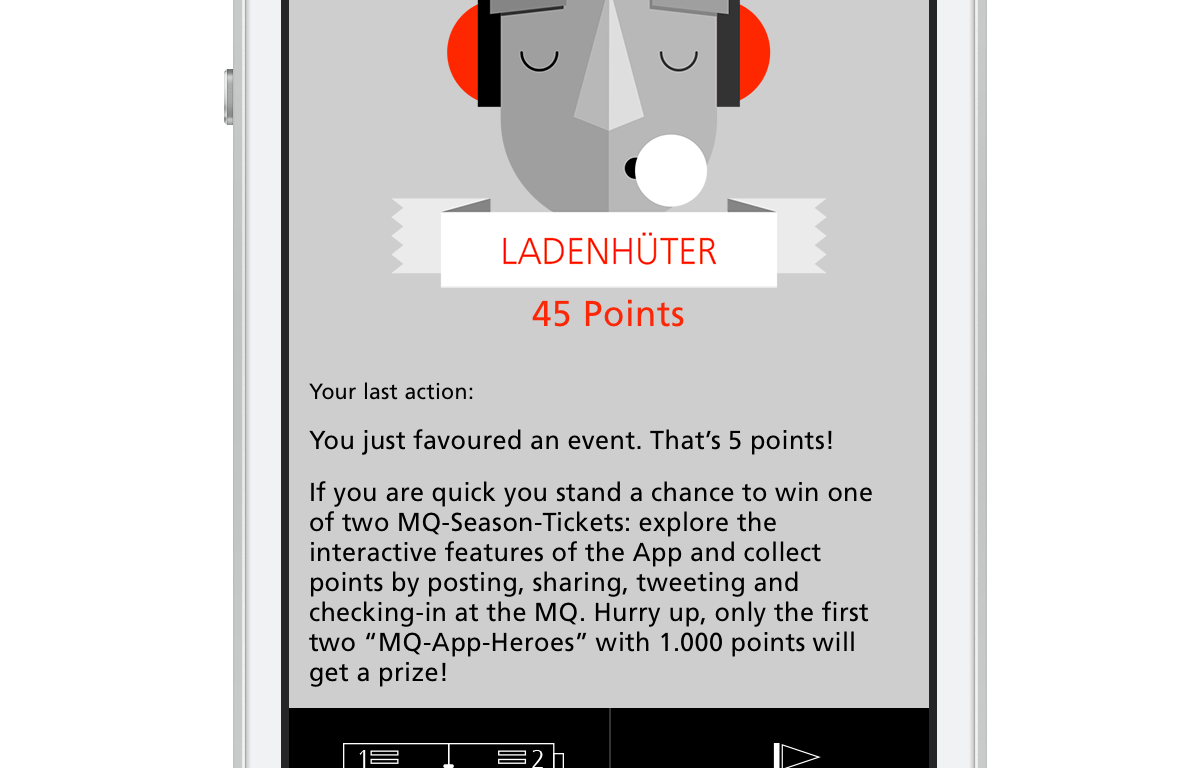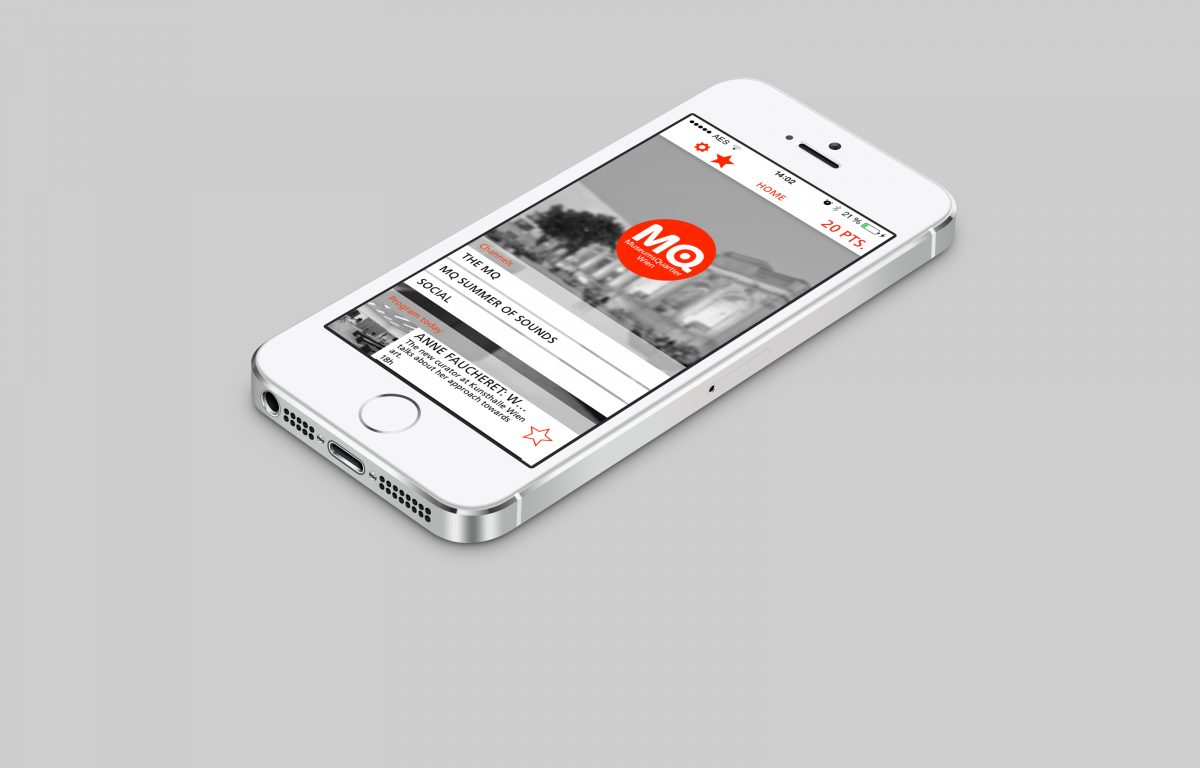 Stay informed about new Projects
Sie interessieren sich für interaktive Projekte und neue Technologien? Wir informieren Sie gerne von Zeit zu Zeit über unseren Newsletter.
Please connect a Product to this Project and fill External Product fields.