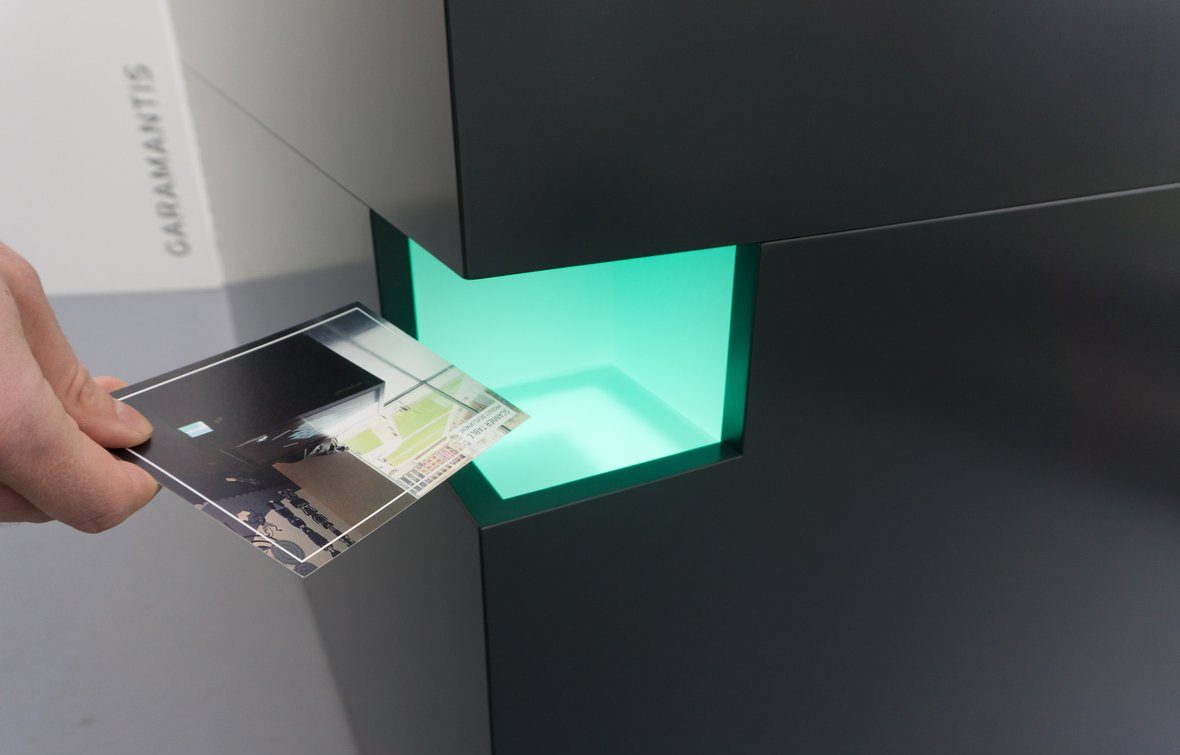 Multitouch Scanner Table Prototype
Multi-Touch-Table recognizes objects and pictures with a built in camera for the first time
Multi-Touch-Scanner-Table recognizes objects and pictures with a built in camera
In the beginning of 2016, Garamantis fundamentally increased the interactive options of their own multi-touch table. The latest version of the multi-touch table is equipped with high‑resolution cameras and LED-enhanced scanner systems, and now offers additional new features: As the table is capable of "seeing" and recognizing items, visual ways of interaction have become available to users for the first time.
The multi-touch scanner table has LED‑lit recesses in two of its corners into which objects can be inserted, and the table then immediately recognizes and scans them. Business cards, for example, can be captured, and their digitalized version on the scanner table becomes available for further processing and editing. The table recognizes the user's name and e-mail address and hence can forward information to him/her via e-mail. By means of bar codes and QR codes, the table can retrieve any information from the web, such as images or video footage. The user can decide what to do with the digitalized object: By dragging it onto an action panel, for example, he can easily sign up for newsletters or raffles, and thus, an on‑screen keyboard becomes obsolete.
The multi-touch table can be trained to recognize specific objects it has already scanned and then complement them with a digital dimension. For example, you can show flyers to the table and then teach it to supply the corresponding additional information.
One might think of the following scenario taking place at a trade fair: A visitor shows the multi‑touch scanner table a flyer he is interested in, and the table then recognizes it and presents matching digital content like, for instance, video footage; but also a service-chat or suggestions about matching products are feasible. When the visitor is finished, and has retrieved all the desired information, he can show his business card to the scanner table and therefore keep in touch with the company.
Garamantis
Project facts
Client: Garamantis
Context: Multi-Touch-Table with object recognition
Implementation time: 8 weeks
Finishing date: February 2016
LED supported scann unit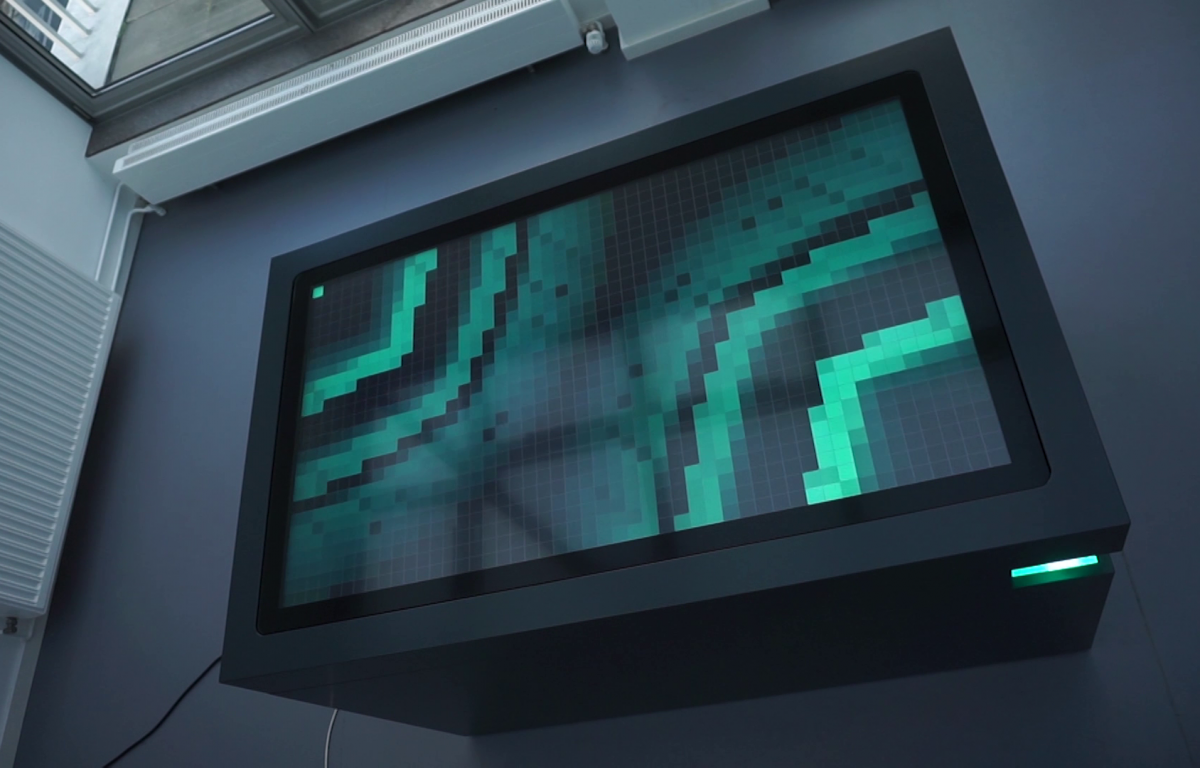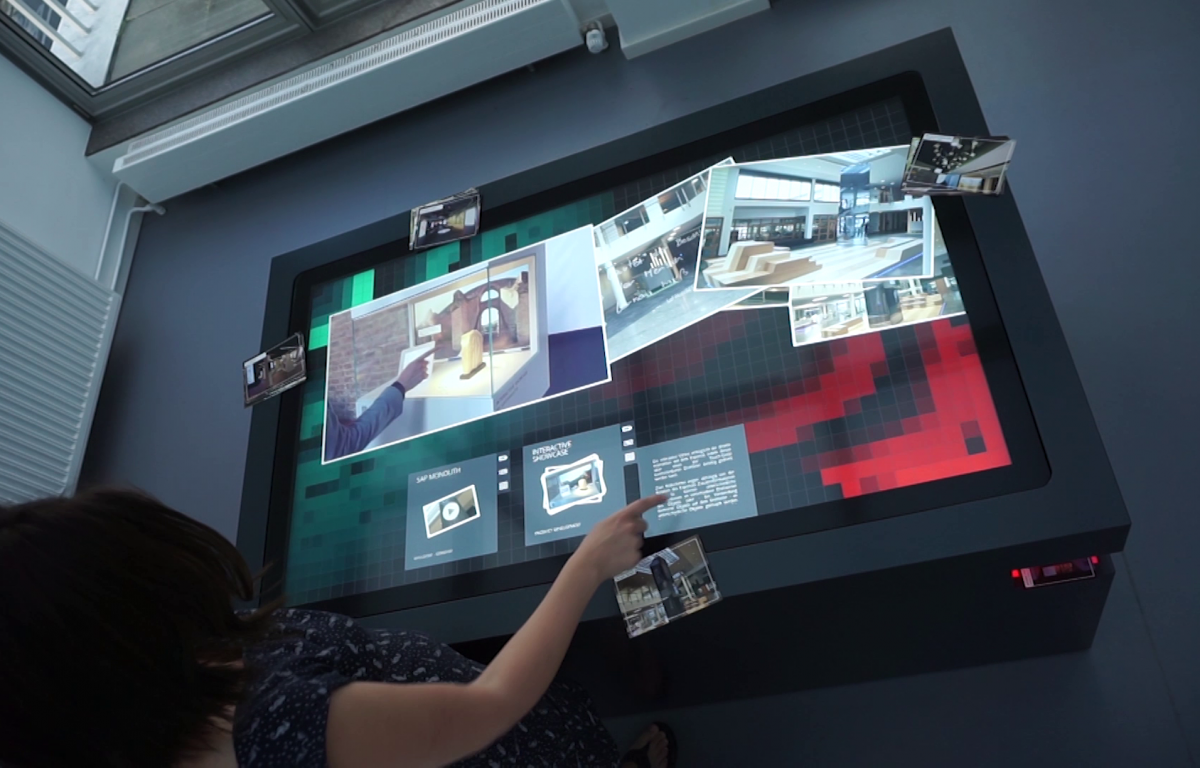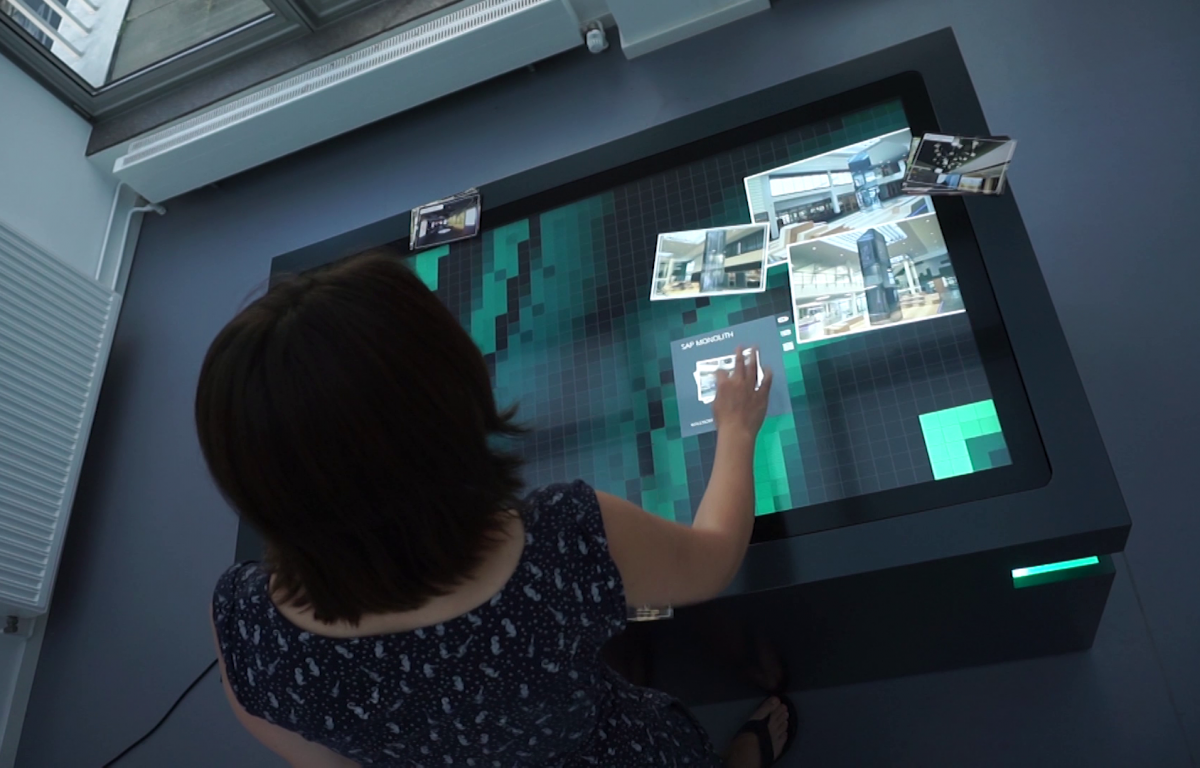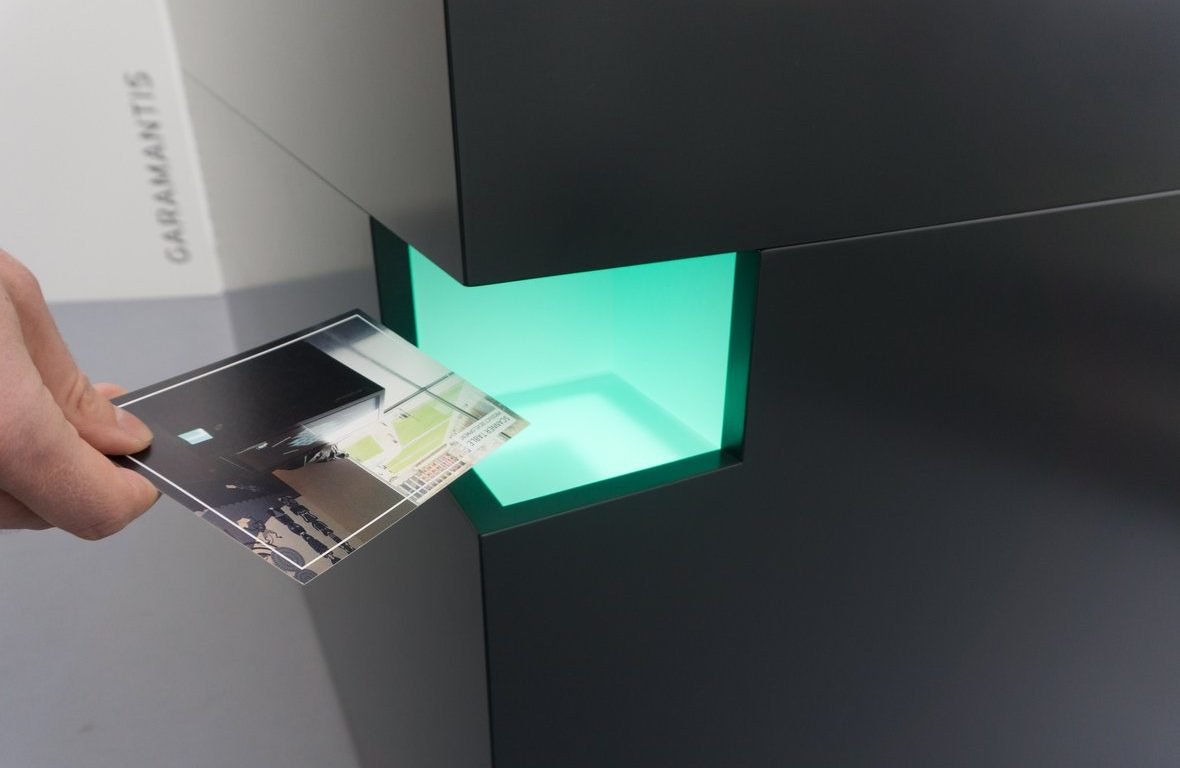 Stay informed about new Projects
Are you interested in interactive projects and new technologies? We are happy to inform you via newsletter from time to time.
Not Only Recognizes the Sign of the Times, but People and Objects Too! The most innovative and interactive table on the market
MORE INFO »