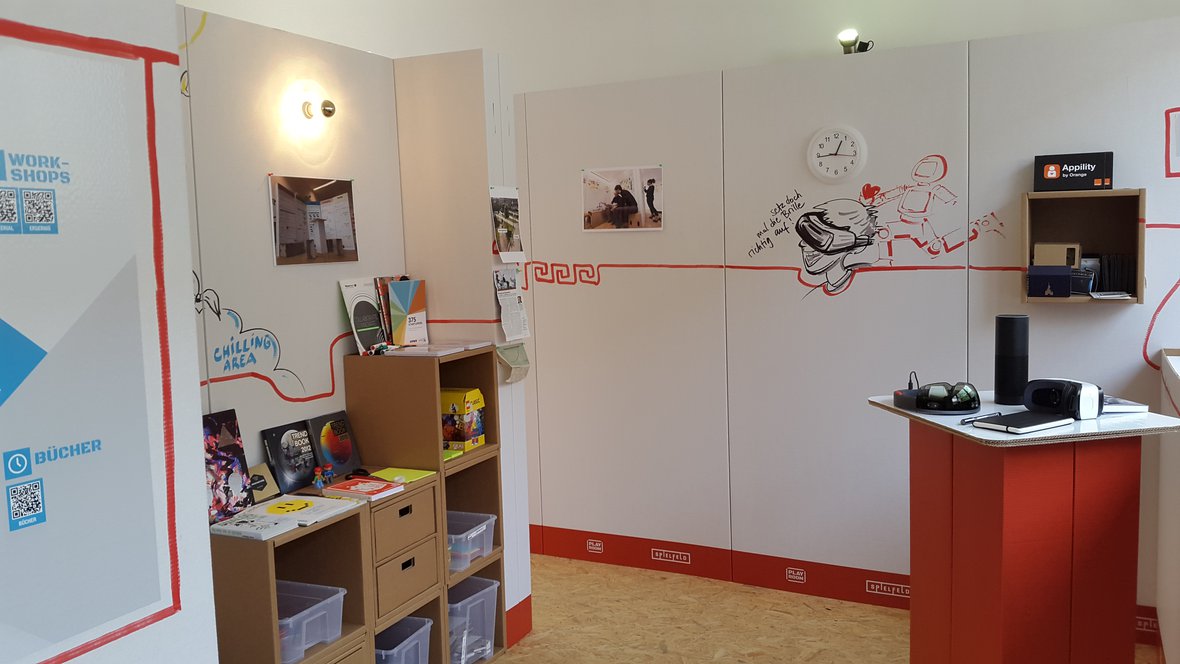 Temporary creative spaces
Garamantis has added some interactive technology modules to the Playroom
The founders of the Austrian GDOS playroomrocks Inc. have devised a new method‑based approach to the further development of innovation culture. With the main objective to solve the "after‑workshop dilemma", the playroom offers enough room and necessary time for creative and innovative processes in businesses and companies.
Under the motto "room follows play", the creators have designed rooms that can be set up and installed flexibly within company buildings. In these "playrooms" employees are subtly pointed and directed towards new ideas and the conception of innovations, aided by content-related impulses. In the playroom's different areas staff members can work together, interact, and experiment on new developments.
Garamantis has added some interactive technology modules with stunning effects to the Berlin playroom. A touch screen only a few millimeters thick has been incorporated into the cardboard components in a way that it blends in completely with the overall design and becomes virtually invisible. At the appropriate time, the interactive screen then shows animated content, images, videos, or work results of the creative room. It is thus the interface between analog and digital elements within the playroom. A connection to the Twitter API facilitates the display of subject-related Tweets as well as control of the room's technical components via Twitter.
A freely programmable large-scale touch sensor integrated into the cardboard facilitates further interactive possibilities: touch gestures on variable control panels painted on the cardboard surface control the touch screen or the lighting (in the form of Philips Hue spots).
As a partner of playroomrocks Inc., we equip also temporary rooms with interactive technology modules and particularly enjoy and welcome new and unprecedented ideas and requirements which we can realize individually. In the near future, the Vienna playroom as well is going to be upgraded with several interactive components made by Garamantis.
Each playroom is subdivided into several areas: the "tech area" serves as a testing ground for new appliances and technologies, such as AR, VR or AI, which makes new trends and features more approachable and easier to experience, and the mutual use of the playroom allows its users immediate contact and direct exchange on their subject of work.
The "Wall of Fame" visualizes the finalization and closure of the creative process: it shows and documents promising ideas and results and makes them available for further discussion and editing. En route from the "tech area" to the "Wall of Fame", there is a digital library that offers subject-related content and impulses in the form of videos, trend reports or websites. In the playground, new ideas are conceived, developed, and transformed into prototypes which are then presented in the "Speaker's Corner".
The playroom's separate components are derived from the design thinking methodology, but augment that approach with various further impulses that serve to enrich the user's creative process.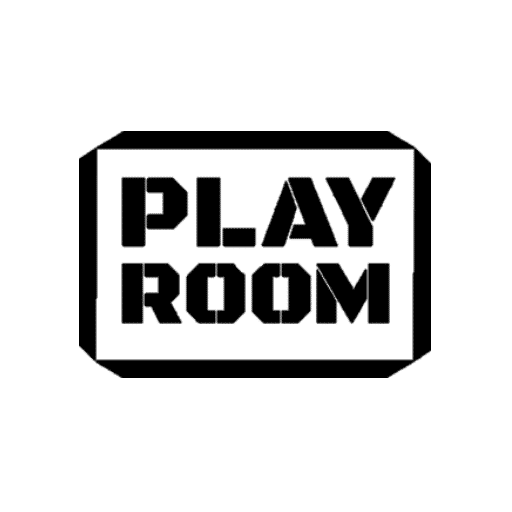 GDOS playroomrocks GmbH
Project facts
Customer: GDOS playroomrocks GmbH
Context: temporary creative space
Implementation time: 2 weeks
Finishing date: April 2017
touch screen only a few millimeters thick
invisible multi-touch sensors
We appreciate working with Garamantis especially because of their pragmatic and straightforward approach to problem-solving. Within no time, their team is able to come up with creative possible solutions and in this way managed to digitize our analog construction material – cardboard – with just one simple hack!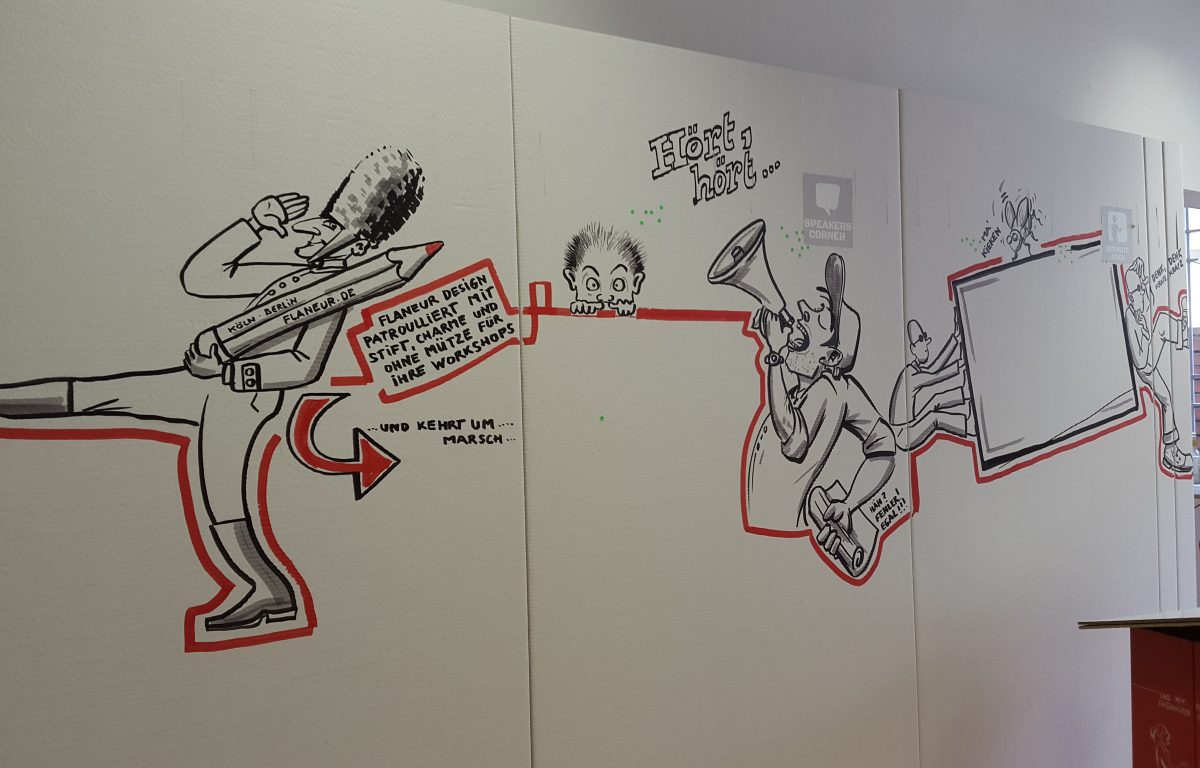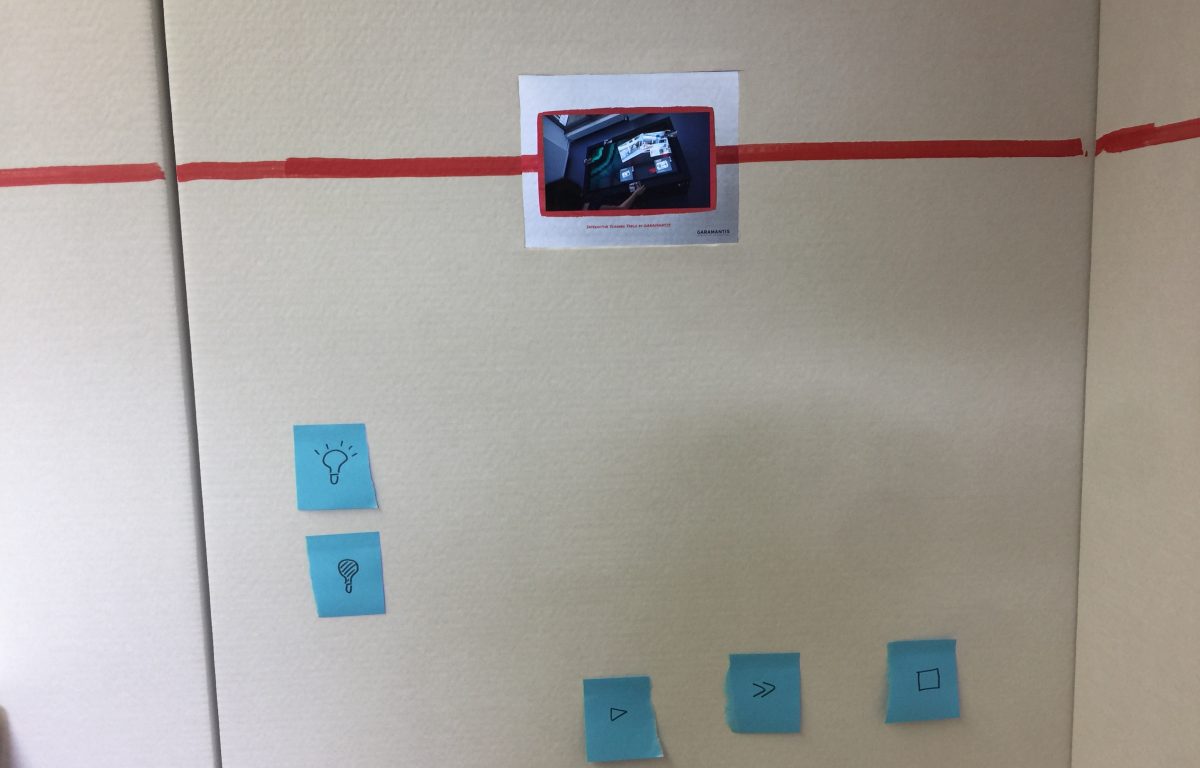 Stay informed about new Projects
Are you interested in interactive projects and new technologies? We are happy to inform you via newsletter from time to time.
Definitely No Standard-Issue Product, Just Like Yours. Unless You Develop ISO Standards. Individual software development in Unity 3d for a great user experience.
MORE INFO »