Virtual Exhibition
The Berlin Carnival of Cultures welcomes its visitors in an immersive 3D exhibition
Of all years possible, its in the year of the festival's 25th anniversary that the Carnival of Cultures had to cancel the traditional street fair and its famous parade due to the current COVID-19 pandemic. Luckily, our partner business Mediapool came up with the idea of using available images and video material of previous years to facilitate the re-experience of the last two and a half decades of Carnival of Cultures – in a virtual exhibition.
Mediapool developed the initial concept and a preliminary version, and in collaboration with the festival organizers – Piranha Arts AG – and Garamantis, a virtual exhibition highlighting the cultural festival's colorful history  came into being. Visitors are invited to browse through video footage and images documenting the festival's last 25 years, and they are encouraged to make their own contribution.
In their visit to this exhibition, they remain neither passive nor alone, instead they have all other users currently on their virtual tour as company. With self-designed (and – true to tradition – dressed up in costume) avatars, visitors move freely through the 3D world of the exhibition, they see and meet other visitors, and they can strike up a conversion with them in a chat function. If they have photos or videos of their own previous visits to the Carnival of Cultures, they can add them to the exhibits and share them with other users.
This virtual exhibition was realized using open‑source code in order to avoid having to program even the most basic functionalities from scratch. In addition, this guarantees the exhibition's long-term compatibility with virtually (no pun intended) every end device, e. g. mobile devices, desktop computers, and VR goggles. The exhibition is hosted in its own cloud on servers located in Germany. As a result, it is easily scalable to, for instance, 50 as well as 250 simultaneous users.
Within just a few days, Garamantis and Mediapool developed a prototype for virtual exhibitions and trade shows, which from now on will serve as the basis for all future development. According to plan, Garamantis is going to design and model highly sophisticated and individualized 3D environments for all kinds of trade shows and events. In our development activities we focus on live interaction between real people in a virtual world and the possibility for users to playfully explore and try their hands at this environment.
Click here for virtual exhibition: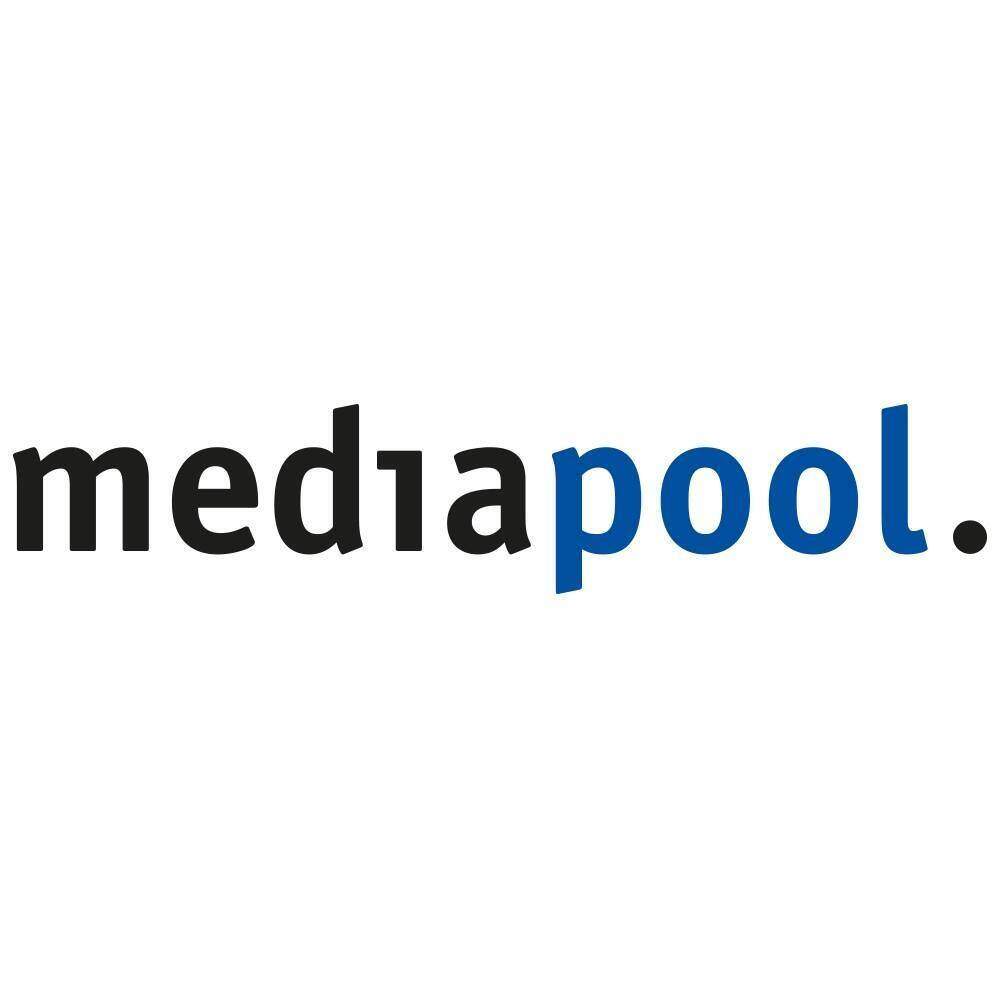 mediapool
Project facts
Client: mediapool
Context: Virtual Exhibition for the Berlin Carnival of Cultures
Implementation time: 2 weeks
Finishing date: June 2020
individual exhibition in 3D space
Hosting on servers in Germany
Chat and sharing functions
supports browsers and mobile devices
supported VR glasses: Oculus Rift, Windows Mixed Reality, HTC Vive, Pico Neo 2, Oculus Quest, Oculus Go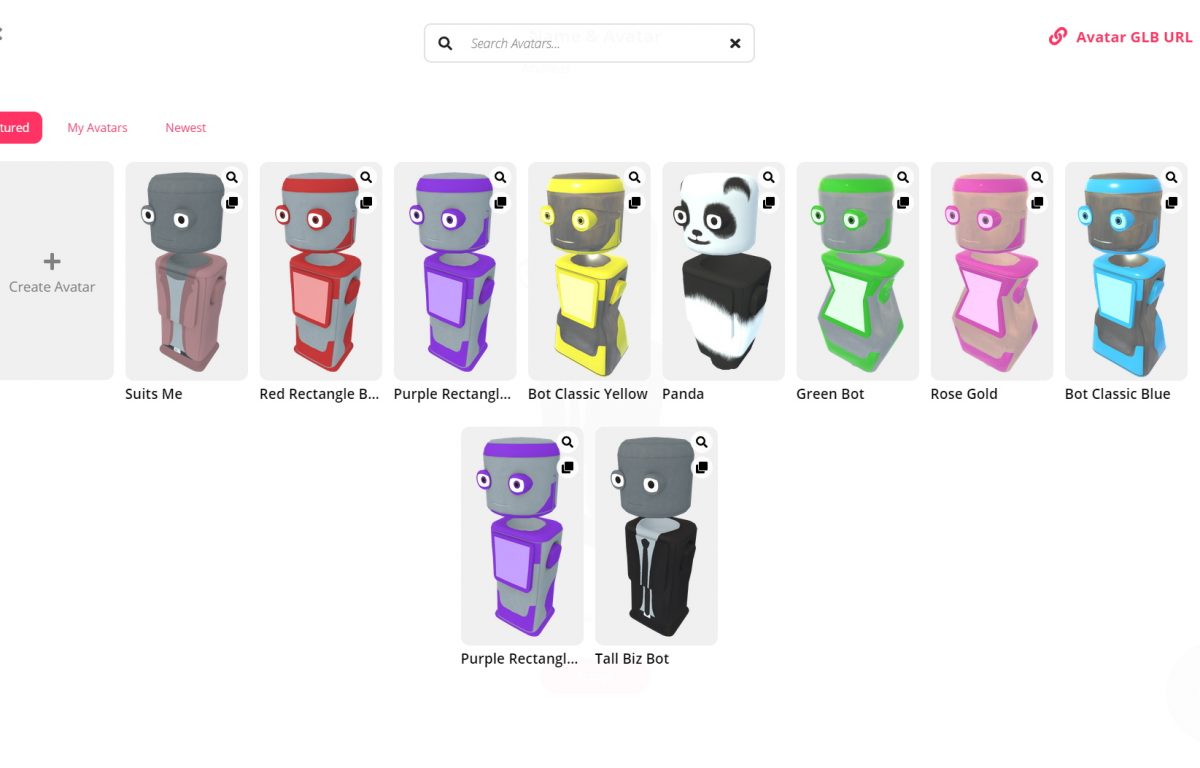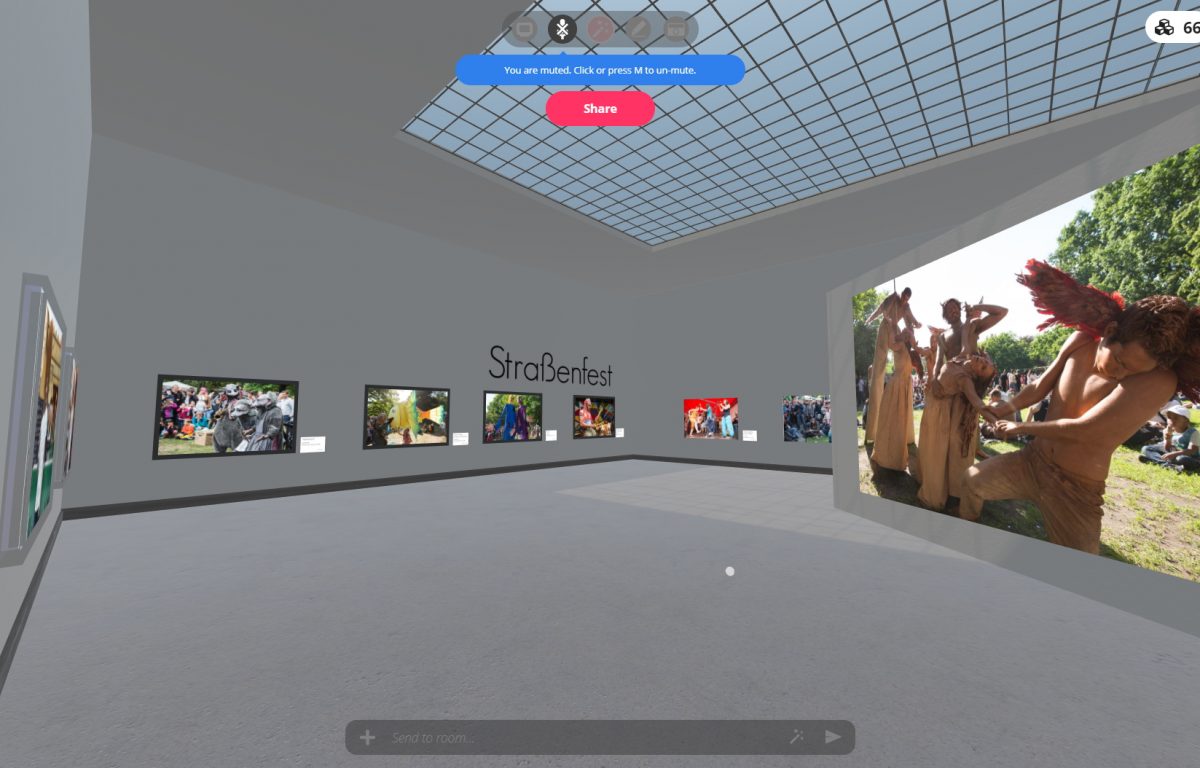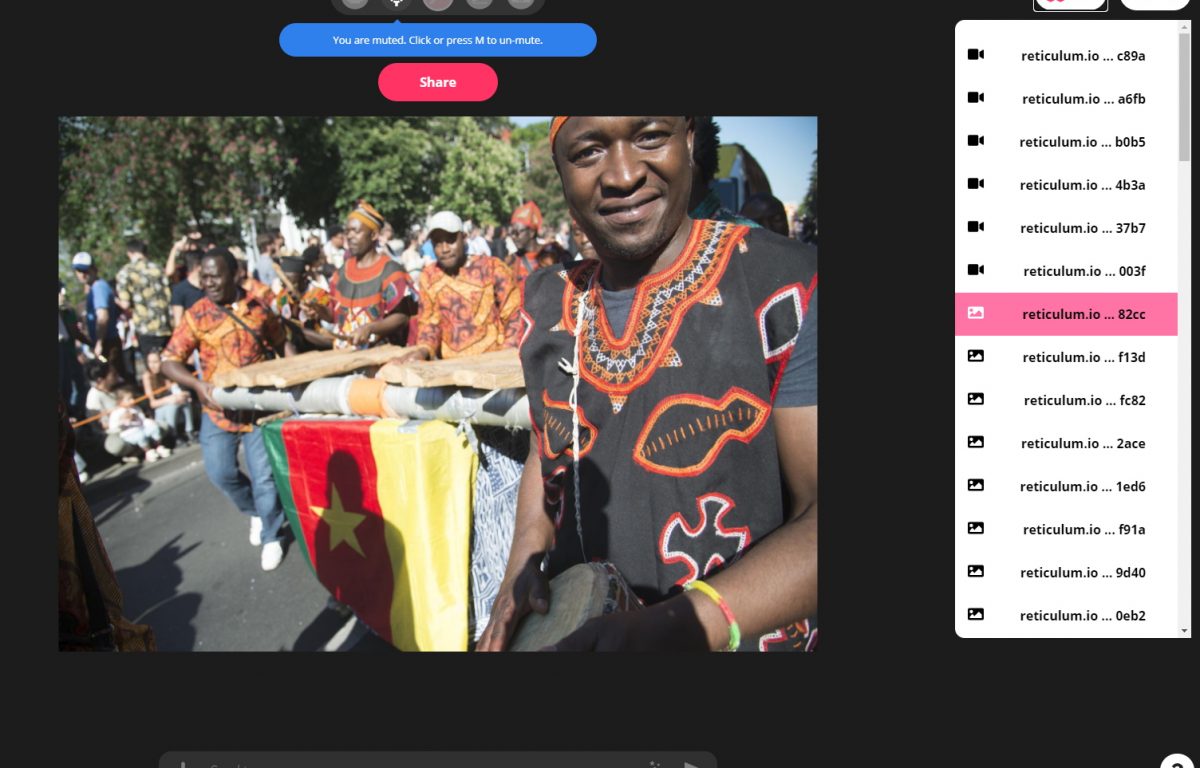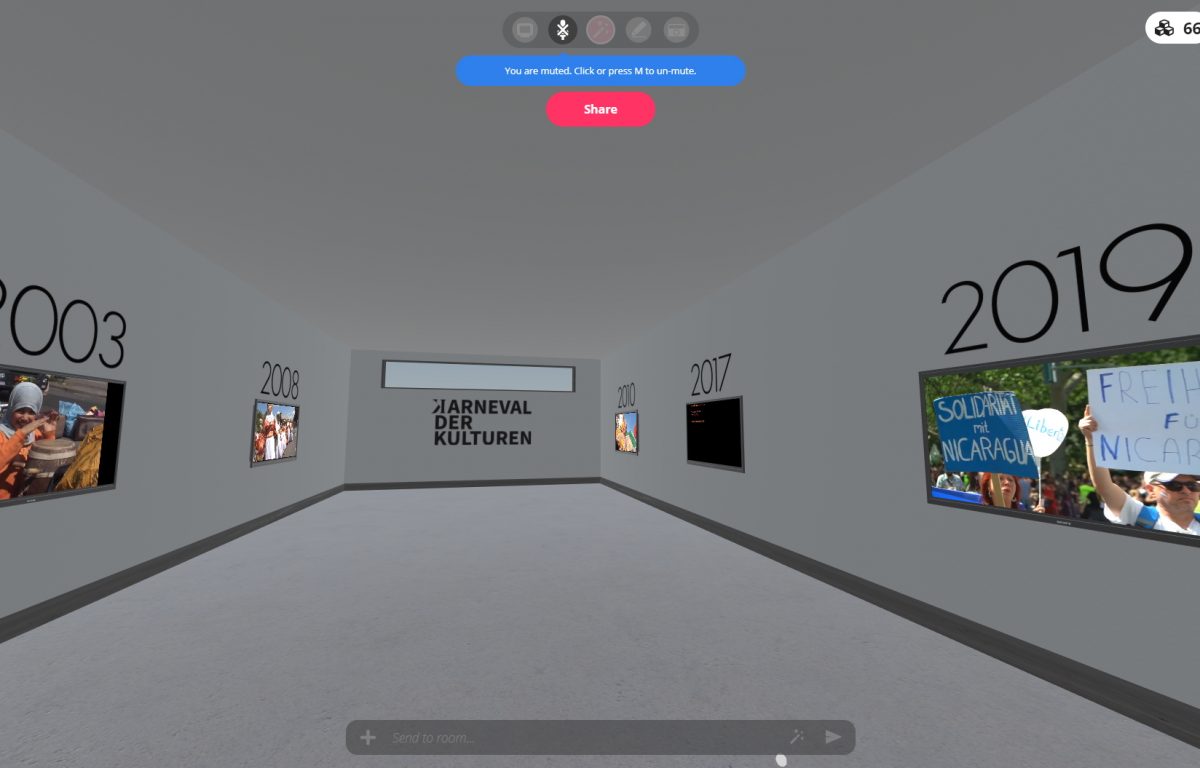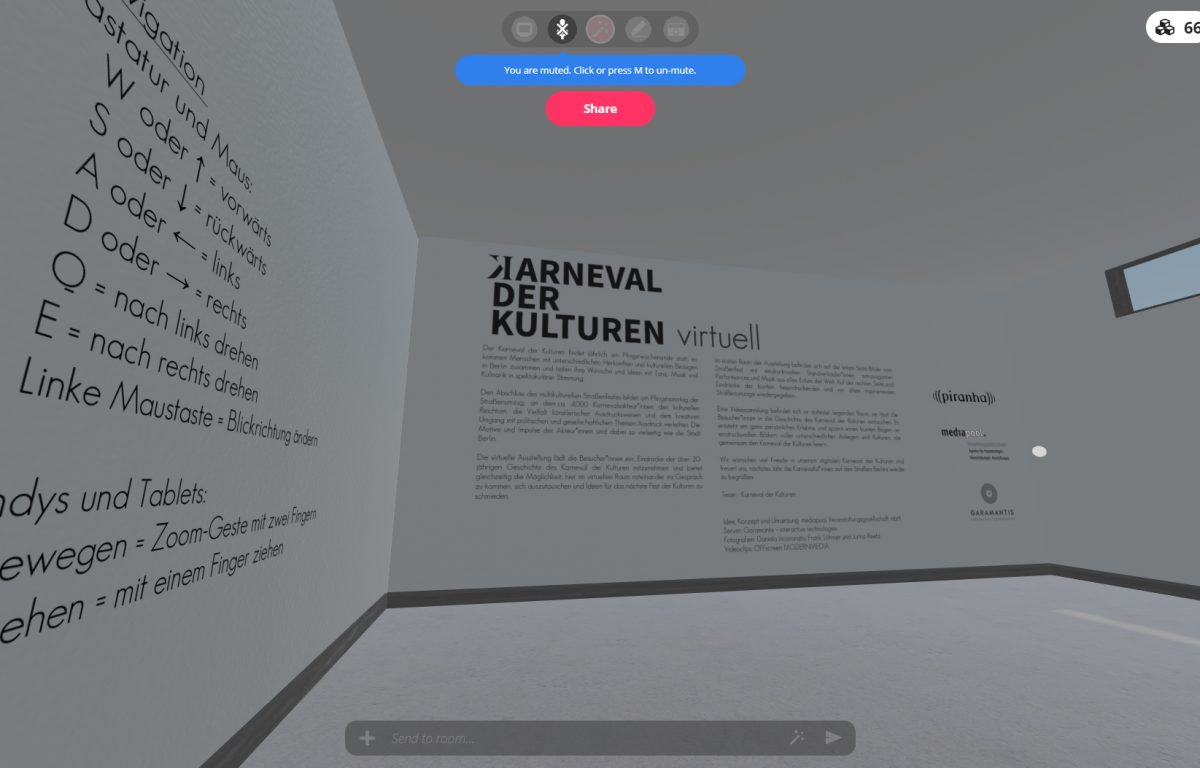 Stay informed about new Projects
Are you interested in interactive projects and new technologies? We are happy to inform you via newsletter from time to time.
When Reality Just Won't Do. Use the possibilities of virtual reality, augmented reality and mixed reality for your company.
MORE INFO »