Colors and designs for Multitouch Tables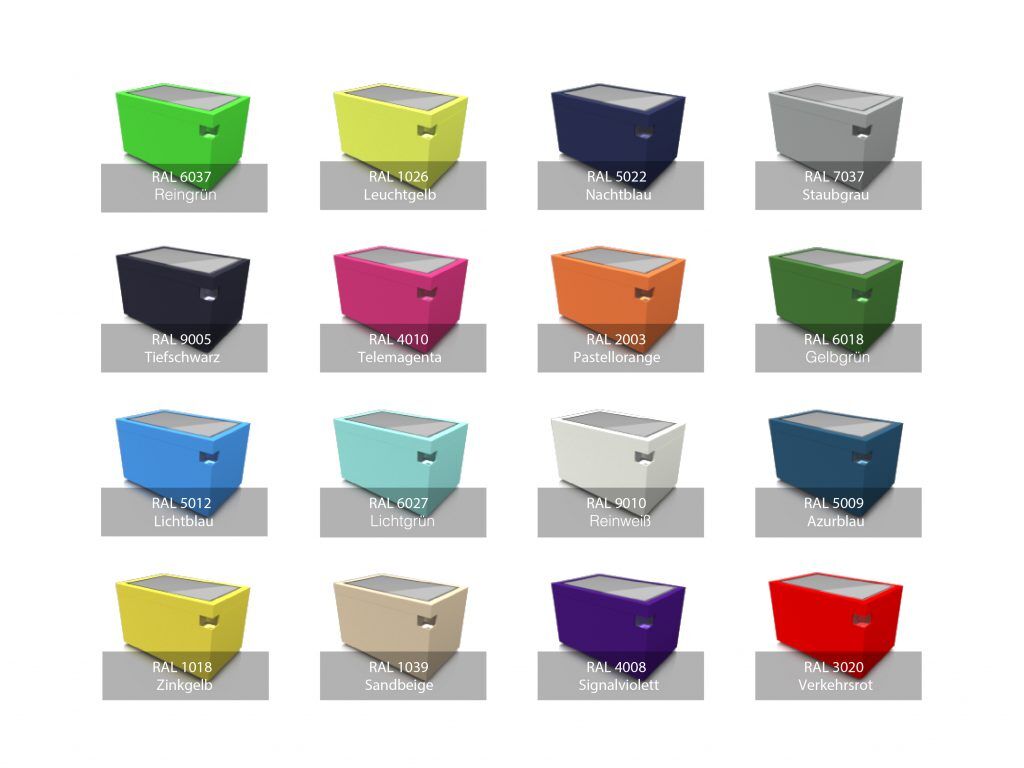 After deciding on the size and touch technology of a multitouch table, you need to find the right color and design for the table.
Individual colors and designs for Multitouch Tables
Often, this involves a corporate design of the company, which should also be reflected in the shape and form of the Multitouch Table. In this case, the color of the table body should be chosen according to the corporate colors. These are often defined in the "RAL color spectrum". The RAL color refers to globally standardized colors that RAL gGmbH (a subsidiary of the RAL Institute) creates and manages. This has the advantage that the surface color of the table carcass later corresponds exactly to the corporate color.
Garamantis has the high-quality carcass of its Multitouch Table custom-made in Germany and offers painting in all available RAL colors. The customer can therefore perfectly implement his corporate design specifications.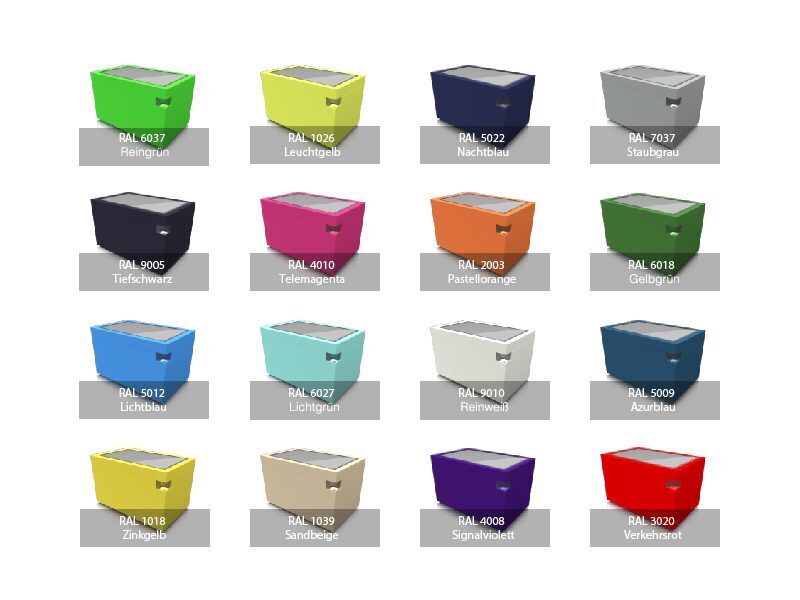 Tip for trade shows: reversible stickers
If an agency provides the Multitouch Table for changing clients, or if different designs are desired for tradeshows, there are also flexible options. For example, we paint the Multitouch Tables for rent in silk matte white and then reversibly cover them with a custom, flat film. You can change the film quickly and cost-effectively for each trade fair use, and at the same time it protects the paint underneath from wear and tear.
For an integrated multitouch installation, the touchscreen, i.e. the table surface, should of course also be adapted to the corporate design in terms of content. Only if the Multitouch Table is tailored to the company in terms of shape and color, as well as the Multitouch software, will the installation support a uniform corporate image.