Digital, interactive museums and exhibitions
Design your exhibition as a modern world of experience
Museums in the digital age: expanding the target audience by means of digital and interactive exhibition concepts
Bring your museum or your exhibition into the digital and connected age, together with Garamantis. Be able to reach out to a new and – first and foremost – young audience by means of up-to-date and interactive methods of information transfer. In order to implement a visitor-oriented strategy in an exhibition and remain of interest as a cultural offer, we recommend a cleverly conceived and targeted use of modern museum technologies. Interactive concepts of information transfer not only give visitors the opportunity to gather information playfully, they also facilitate great depth of information and high flexibility in the transfer of knowledge. In an increasingly digitized world, augmenting tried and tested didactic concepts with new digital technologies is a challenge every museum has to deal with. The experienced staff at Garamantis are happy to assist you in standing up to that challenge, in order to establish useful and efficiently operating systems. Thanks to our long-standing collaboration with Ars Electronica we have already had the chance to help numerous museums and exhibitions along that path. In doing so  we take the approach of keeping the "technological hardware" out of the spotlight – in our opinion, rather than being at the center of attention, technology should support knowledge transfer in the background and integrate itself into an existing concept.
Modern and digital solutions for your exhibition: with multi-touch towards an interactive museum adventure
According to their respective level of digital maturity, museums can take the following steps towards an interactive exhibition:
Garamantis' all-inclusive service for your exhibition project
If you would like us to join you in planning  and realizing a digital exhibition, a possible course of action is as follows:
We have a look at your exhibition concept, at your exhibits, and the layout and general conditions of your premises.

We both work together in a creative process on developing ideas of how best to involve visitors and establishing the thematic priorities.

We develop specific concepts for the  possible implementation of interactive museum technologies in your particular case and make you an offer that comprises conception, software and CMS,  as well as the hardware and its structural integration, all within a fixed time plan.

Within a few months' time, together with you and – if necessary – additional contractors we put this plan into practice.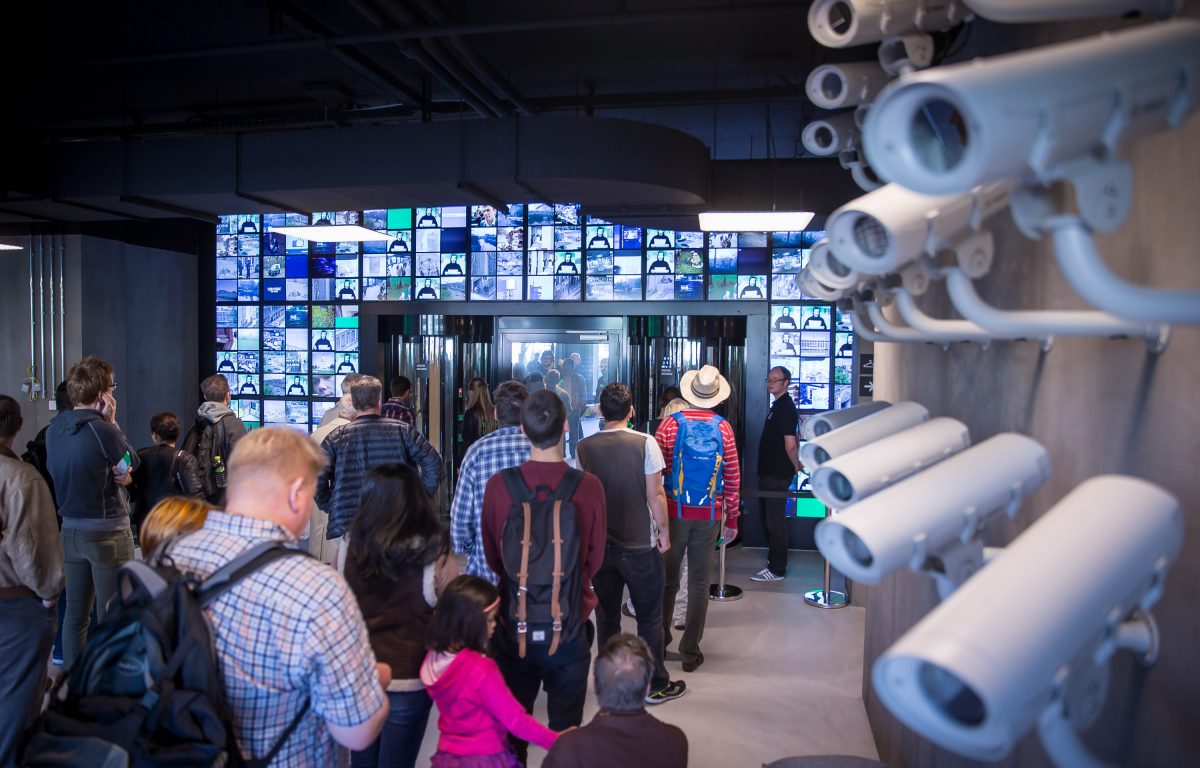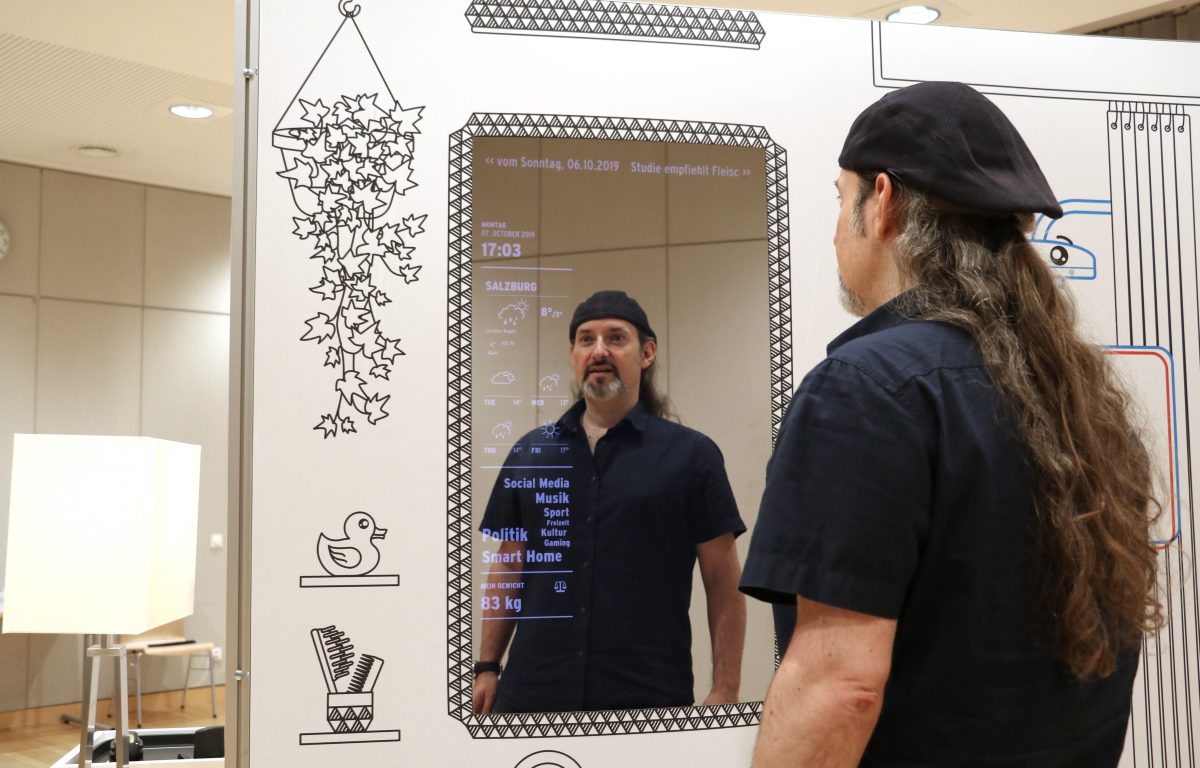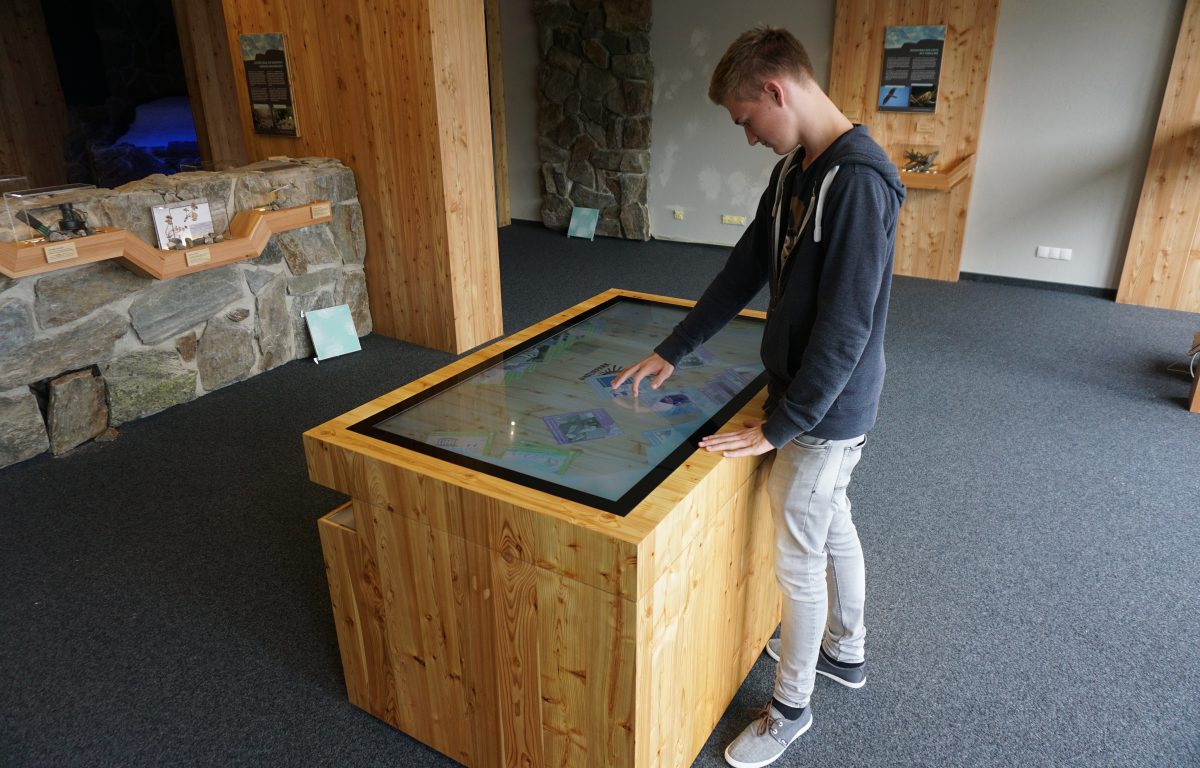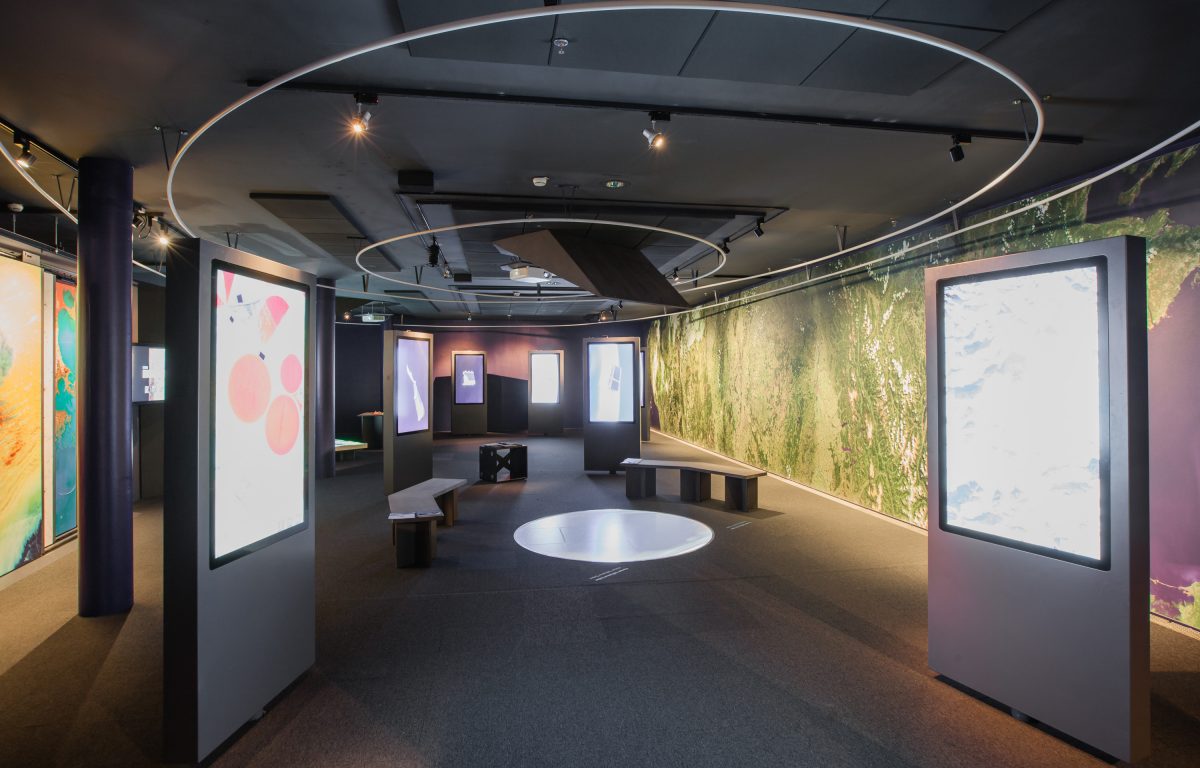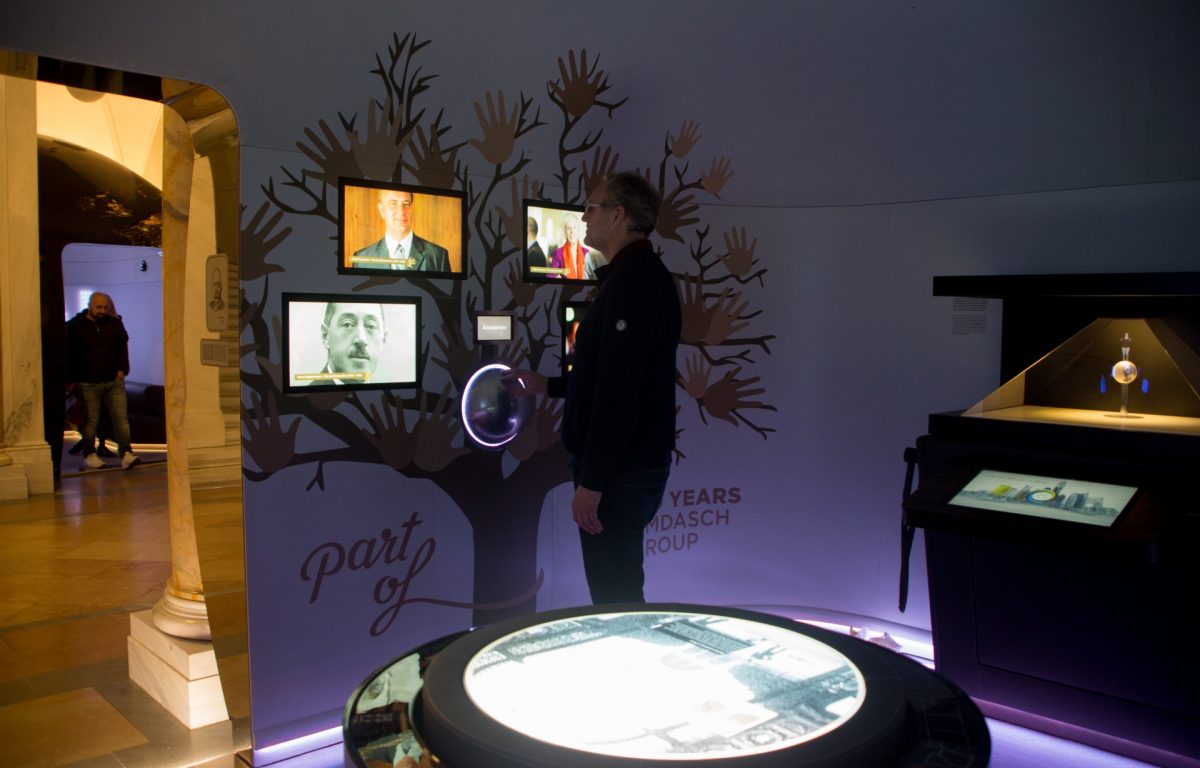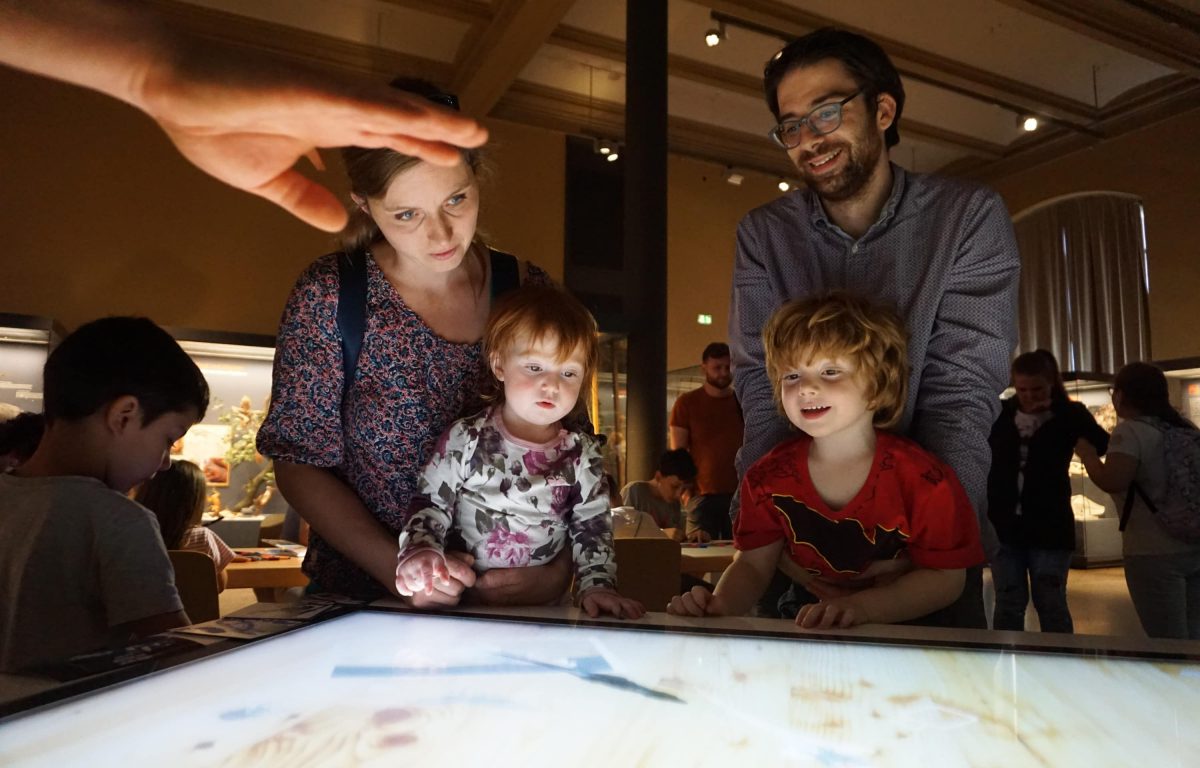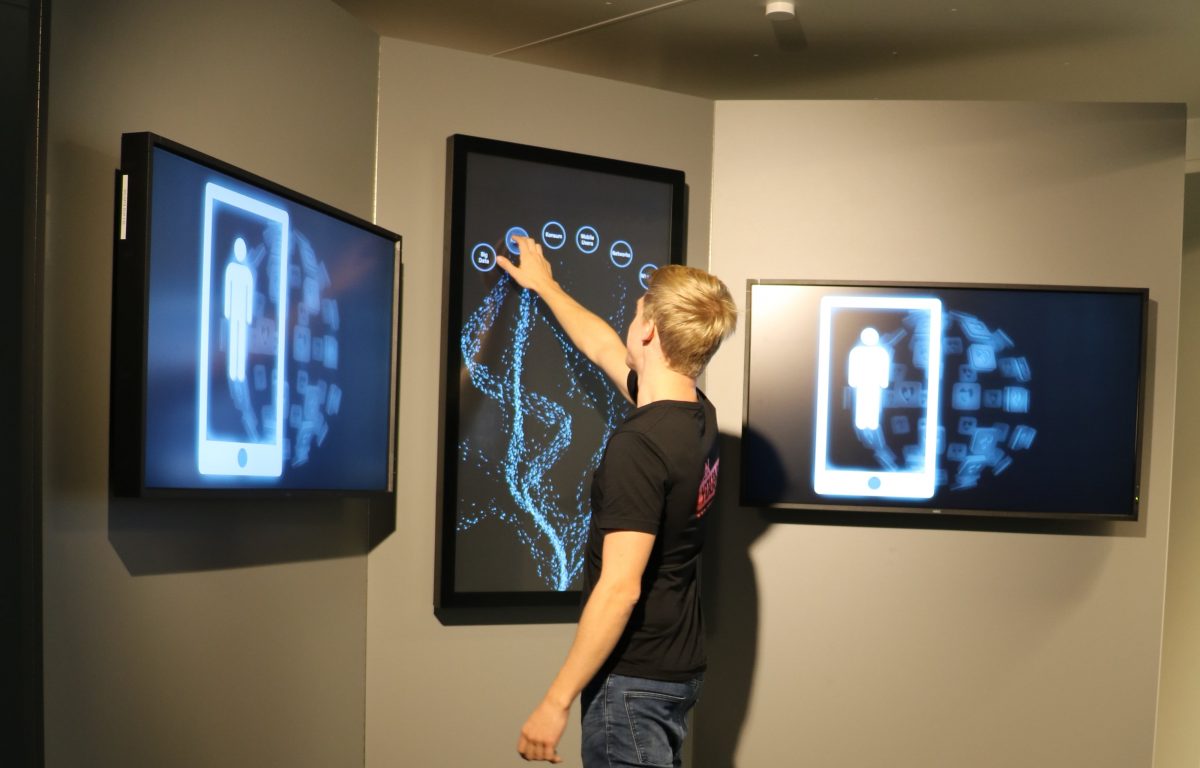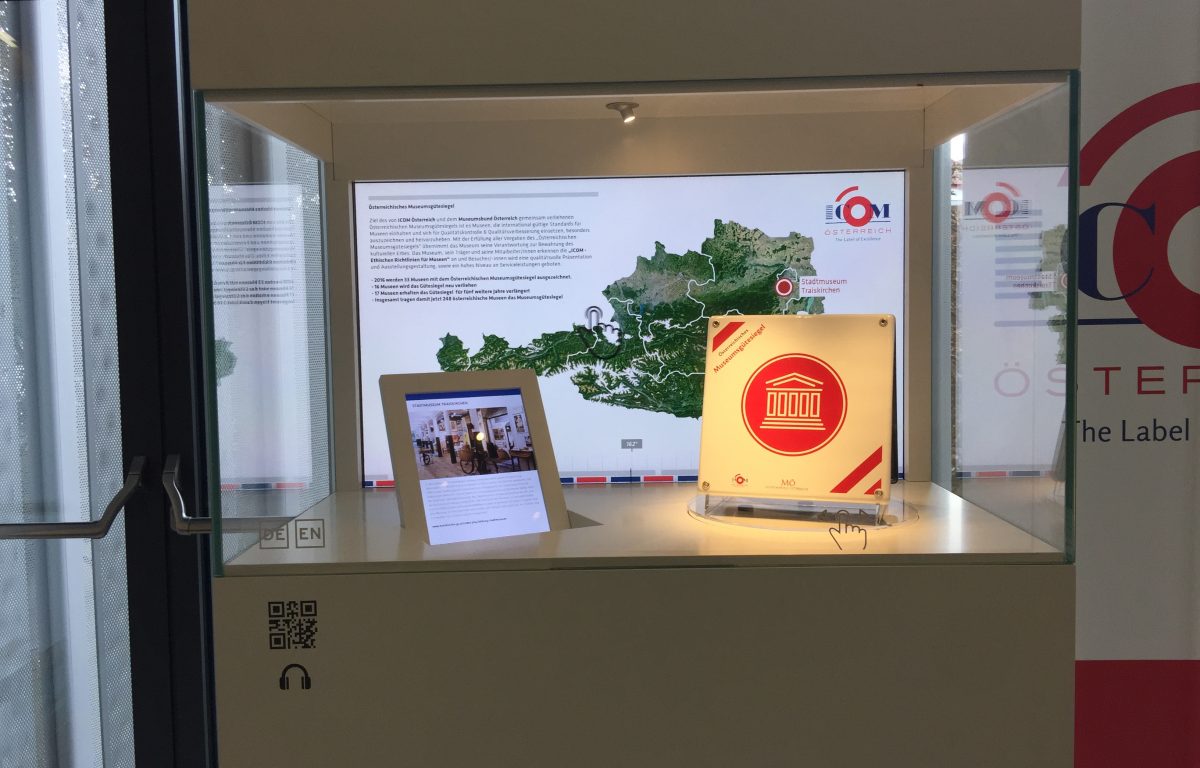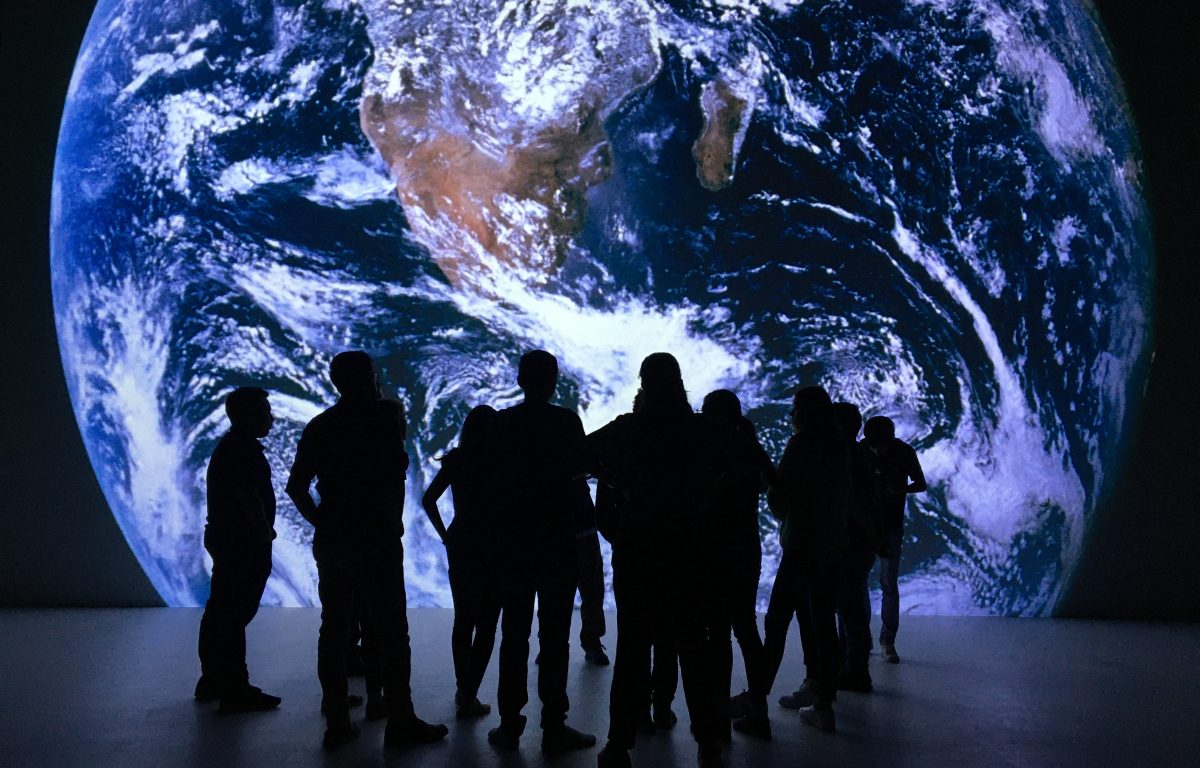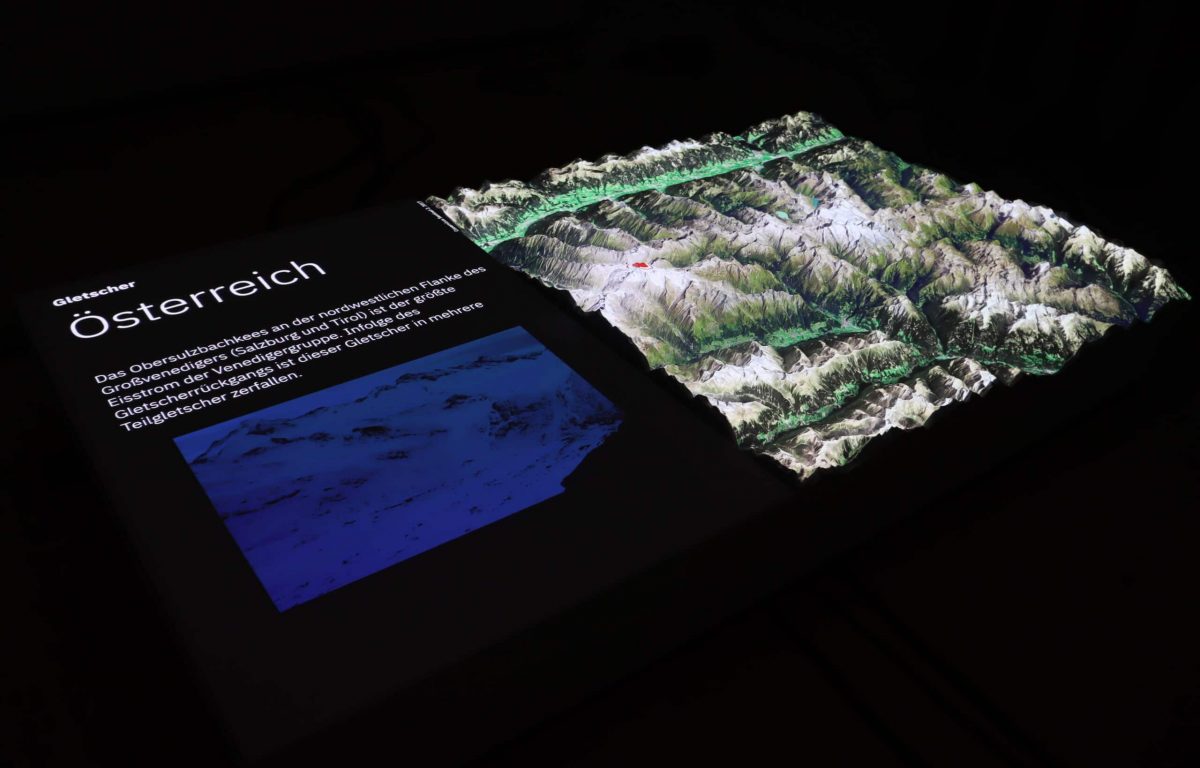 Redefining museum requirements: interactive information transfer with multi-touch technology
Visitors coming to your museum each have a different background, different levels of previous knowledge, and different expectations. They speak different languages, and each of them processes information in his or her individual way. What most of them have in common, though, is the wish for a modern and didactically well-conceived exhibition that is fun to explore. This is exactly where the versatile possibilities of networked multi‑touch technology are applied best:
Visitors can select the language and desired complexity of the content.

Starting from a brief introduction they can proceed to any desired level of in-depth information and explore it– in an interactive way and hence in their own pace.

Playful and interactive knowledge transfer not only is more fun, it is also easier to remember – education and experience merge.

Adapting and updating content becomes conceivably simple: in a web-based CMS, curators and exhibition staff can make any changes within a few minutes.

The interactive terminals provide information concerning the content, languages, and activities most frequently used by visitors and thus constitute a useful tool in constantly improving your exhibition.
multi-touch display case
visitors interact with the exhibit
Originally developed by Garamantis for a museum congress, the interactive display case revolutionizes the possibilities available for exhibitions. The actual exhibit is placed behind clear multi-touch glass and hence is safe from any direct access, but the visitor still can interact with the object – by touching the glass, he or she controls the turntable carrying the exhibit or retrieves additional digital information. The lighting as well as the high-resolution extra monitors set the scene for the object's every aspect and tell its story.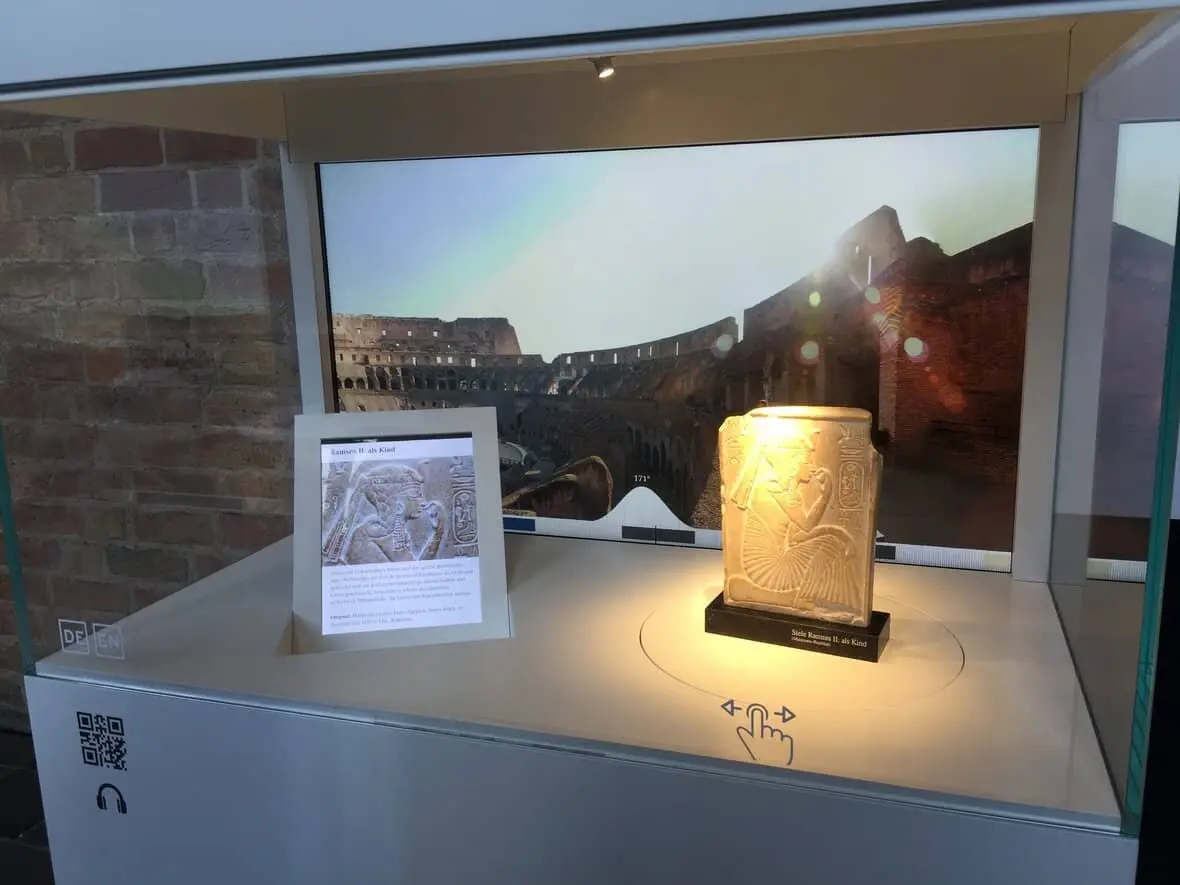 Multitouch Scanner Table
makes a visit a lasting experience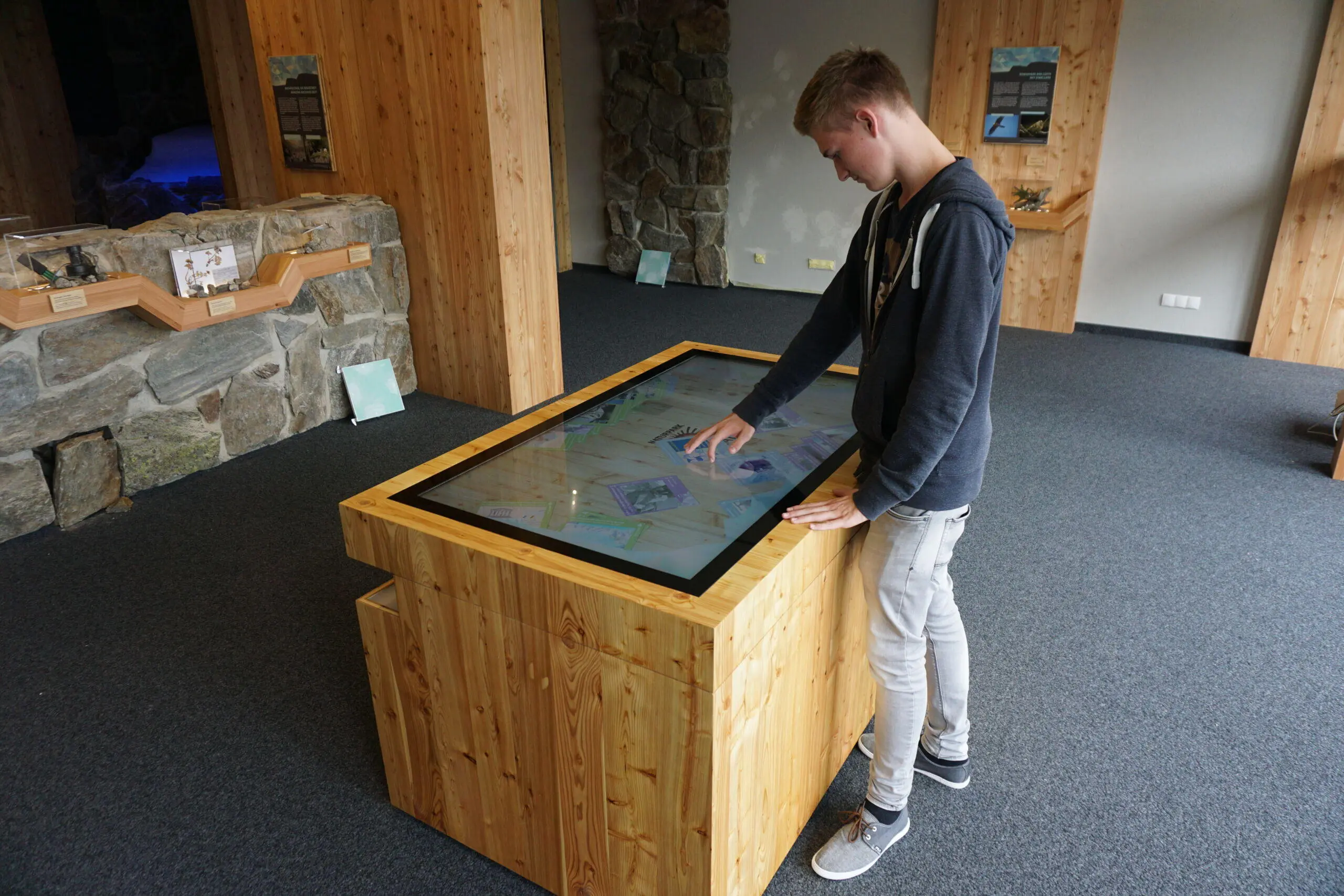 As a digital extension, the interactive multi-touch table can be integrated into virtually any exhibition. It can provide additional in-depth information concerning the exhibition itself or the museum's collection and archives. Based on filters and preferences, it collates the required information in the form of images, videos, texts, 3D models or other formats. Documents and items that, for spatial reasons, have previously been doomed to an existence in the shade of the museum's vaults can now finally be visualized and integrated into the exhibition concept. Up to four people at the same time can interact simultaneously – both with the table and at the table –, and gather information, or just dabble with the subjects featured in the museum.
Exhibition control and CMS
managing the museum of the future
Garamantis' CMS facilitates an efficient and flexible control of the interactive exhibition and the display of up-to-date and relevant content. It enables you to boot and shut down the entire exhibition, to change the content of the interactive terminals, to pinpoint errors or bugs, and more. The exhibition control features a detailed role-rights‑system and can also be operated via tablet computer or smartphone. The interactive frontends update themselves automatically via network connection and run smoothly 24/7 as an offline application.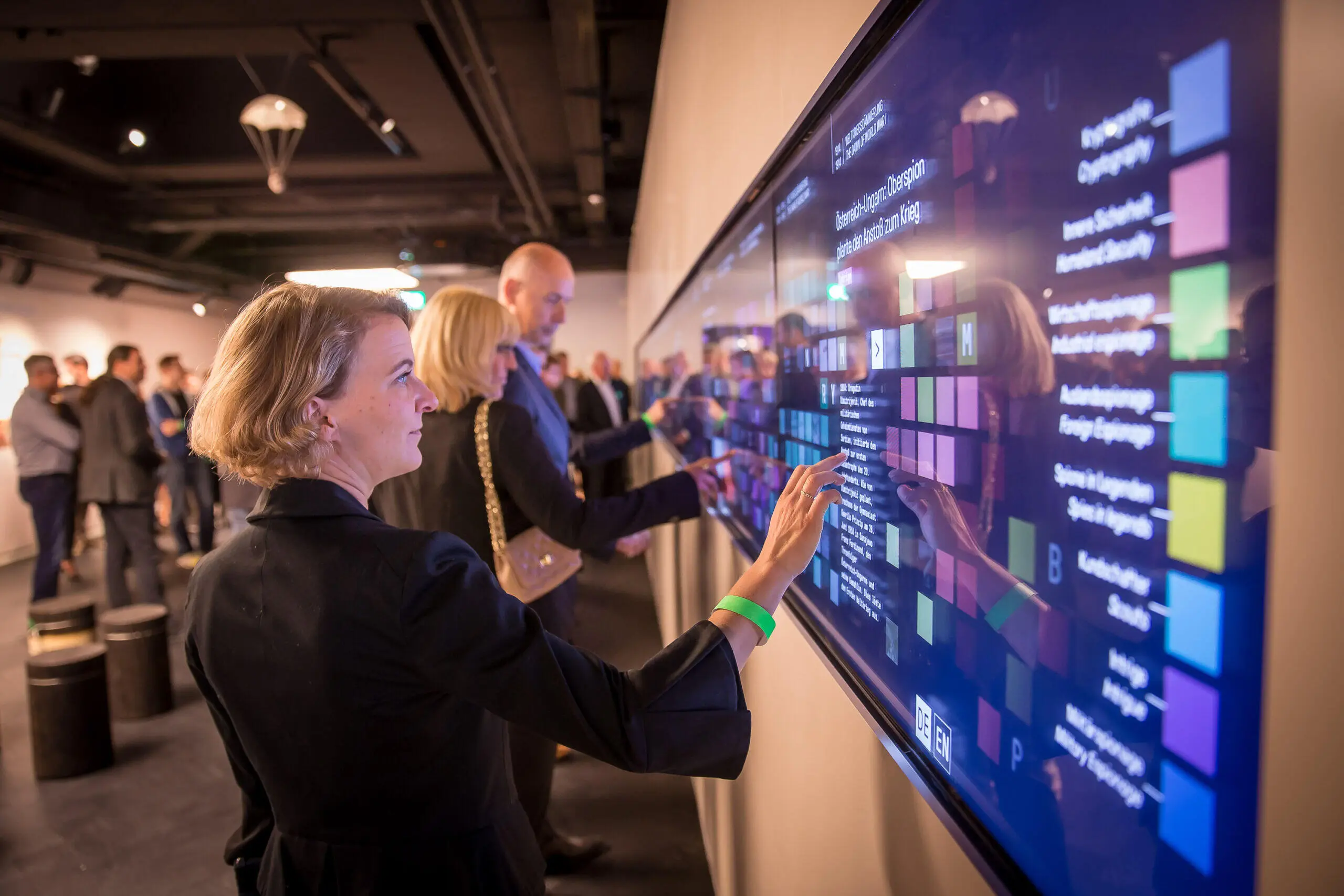 Free consultation on interactive exhibition and museum
Benefit from our experience and be inspired by successful digital museum concepts.
We will be happy to advise you individually and without obligation.
At the Global Shift exhibition in Bregenz, our task was to bring the topic of climate change closer to a predominantly young target audience. We wanted to let visitors actively participate in it. The well thought-out topics, the professional implementation of the software by Garamantis and the great cooperation with ESA contribute significantly to the success of this exhibition, which hits the pulse of the times.
Integrating a Deep Space 8K into the newly refurbished Sinaloa Science Center in Cualicán as its highlight and centerpiece has been quite a challenge, on various levels. Under these difficult circumstances, Garamantis not only proved themselves one of our most reliable partner businesses but, with their outstanding commitment, flexibility, and professional expertise, were a cornerstone of the project's success.
Digital mediation methods such as interactive installations or multi-touch systems can expand the so-called museum narrative space and reach new groups of visitors. Many natural history museums already use technologies such as those developed by the Berlin start-up Garamantis.
Digitale Strategien für neue Erlebniswelten
Our partner Garamantis collaborated with us expediently, pragmatically, and with a lot of enthusiasm and love for the project. The extensive wall projection with its storytelling features has become one of the exhibition's highlights. Visitors marvel at the effects of the numerous interactive stations inside the exhibition, which operate and fulfill their duties absolutely reliably.
For the Long Night of Museums 2017 Garamantis designed an interactive application that thrilled both the museum's visitors and it's staff. Despite the very short lead time this project was a complete success from start to finish – technologically, design‑wise and organizationally speaking. The collaboration was totally uncomplicated and I am looking forward to further projects with Garamantis in the future.
In order to turn the museum's singular treasure‑trove of data and its potential into a concrete experience immediately perceptible for companies and businesses, Garamantis will design an interactive multi‑touch installation which is going to be presented during the Long Night of Museums.
Garamantis ist offizieller Partner des Museums für Naturkunde Berlin
Whereas conventional display cases only offer static ways to display an object and afford protection against dust, damage and theft, the new interactive display case by Garamantis is designed to encourage its user to explore the exhibit playfully. The previously passive spectator thus becomes an active user and interacts with the object on display intuitively via the transparent multi-touch display.
Garamantis stellt interaktive Vitrine vor
The display case demonstrated state-of-the-art museum technology and excited the Austrian museum community with its elegant design and intuitive user interface. In this way a lot of additional information on and around the object on display becomes available to the visitor, in the best sense of the expression "modern museum storytelling"
For me, the collaboration with Garamantis on this – in every aspect – very complex and complicated project in the German Spy Museum, Berlin, can be summed up under the following three results: First, "This won't work" is not in their vocabulary. And even if so, this was rather because our wishes and requirements were phrased too vaguely, and Garamantis helped clarify them by suggesting possible solutions. Second, Garamantis's ideas and networks, like the interactive display cases, have opened up new and innovative ways of presentation for our exhibition concept as a whole and have consequently been integrated into the permanent exhibition. Third, this project took an immense toll on everybody's nerves and strength. The entire Garamantis team was always an important "filling station" of "garamantic" sense of humor and mediating easiness for all of us. It has been great fun and we consider a recommendation imperative!
References