Our Responsibility for Sustainable Action
Man's squandering use of natural resources is leading to what are arguably the greatest challenges of our times: galloping climate change, decrease in biodiversity, and a growing threat to our natural habitats.
As part of the global economy, we at Garamantis want to play our part in curbing these developments. For this, we need to act as environment-friendly and resource-saving as possible. We are aware of this, and we think about it in every single step of our daily business activities. In some respects, we already do quite well. In others we still strive to improve. For you to be able to judge us by these standards, we make our progress transparent here.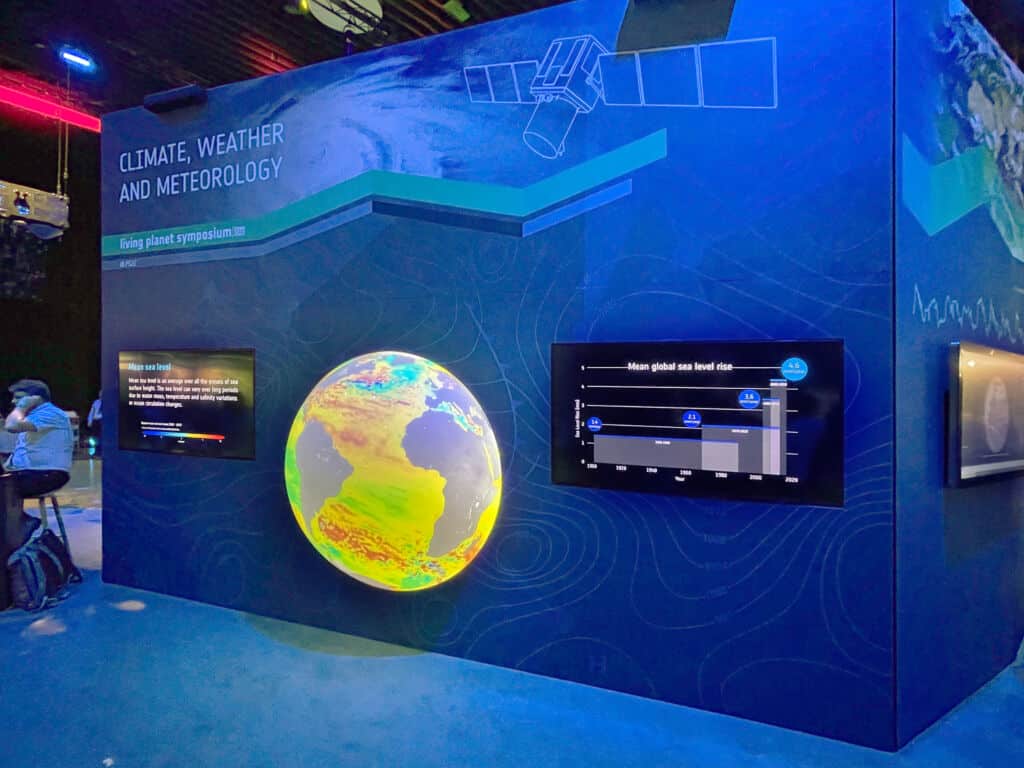 Here's what we are already good at:
🌿 We counteract the throwaway culture:
with clever concepts for long-term use.
Trade shows and events are often downright material orgies. That is why we design and realize our installations for long-term and sustainable use. Our robust stations receive their digital content from a web-based CMS and can therefore be used over many years. In addition, we encourage our clients to think about multiple use-cases and versatile application for their installation right from the start.
🌿 We work in a low-impact business location,
where 2045 is already today.
Our office and our showroom are located on EUREF‑Campus in Berlin, a site that already for years has been meeting the German federal government's climate goals for 2045. Our energy supply is carbon‑neutral.
🌿 We counterbalance our environmental impact.
Where we cannot avoid emissions, we compensate them.
We offset all CO2 emissions caused by our business activities and travels via Atmosfair.
🌿 From A to B the sustainable way
We promote environment-friendly mobility.
Our employees receive free annual tickets for public transport. Furthermore, all our colleagues can choose a free company bike. And our company cars run purely electric.
🌿 We save resources.
And declare war on excessive paperwork.
Our office works largely paperless. On average, we use less than 1,000 sheets of paper per year.
And here's where we want to improve:
🔀 Conceived sustainably, but not always built that way:
Interactive exhibitions require a multitude of different components and hardware. Here we are always on the lookout for hardware suppliers who act environmentally conscious and produce sustainably – but sadly, those are still few and far between. As a principle, we rely on modular components that are easy to replace or repair.
🔀 Act globally without causing global damage:
Because of our projects being located all over the world, we have to travel a lot, for instance to an on-site rollout in the target country. For these trips, in the future we plan to look even closer for the transport option within Europe that leaves the smallest carbon footprint.
Did we miss something?
We are experts in immersive experiences through innovative technologies. When it comes to sustainable business action, we are still becoming ones. So, if you have any suggestions as to where else we might improve, please don't hesitate to let us know. Your ideas are always welcome. After all, we can only master today's challenges when we work together – constructively and with an open mind.