The most interactive multitouch table on the market
Not Only Recognizes the Sign of the Times, but People and Objects Too!
We work with you to build a world of experience around your product, company or event - including design, hardware and software. We'll tailor the design of the multi-touch table exactly to your needs, and your customers, exhibition visitors and guests won't be able to take their hands off it.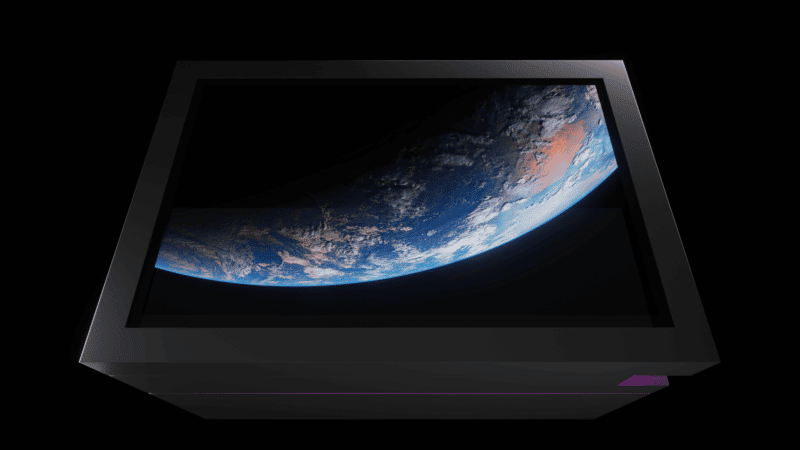 Ultra HD touchscreen
Don't show just a vague outline of your vision – present it crystal-clear in 4K resolution. And to as many people as possible – no problem with a touch-sensor that can handle up to 80 parallel touch inputs (which also makes it suitable for capacitive object recognition).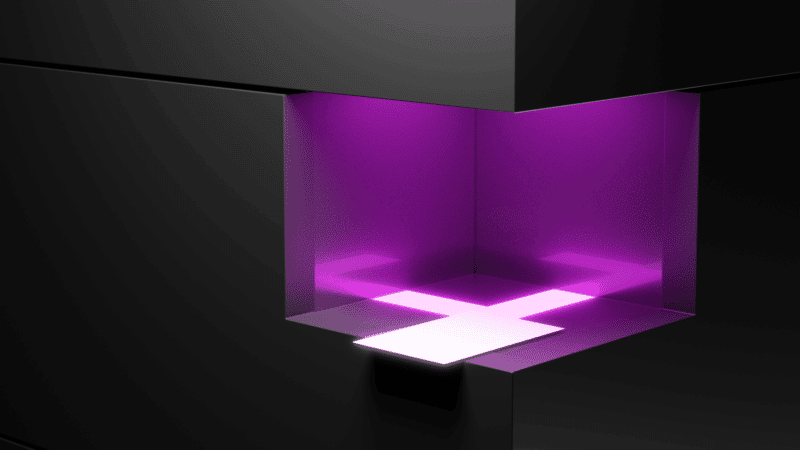 Object recognition
Whether it's an info flyer, a business card, or a product sample – the table identifies objects by means of its built-in camera and presents matching content on its screen. The tabletop can also interact with products or object markers.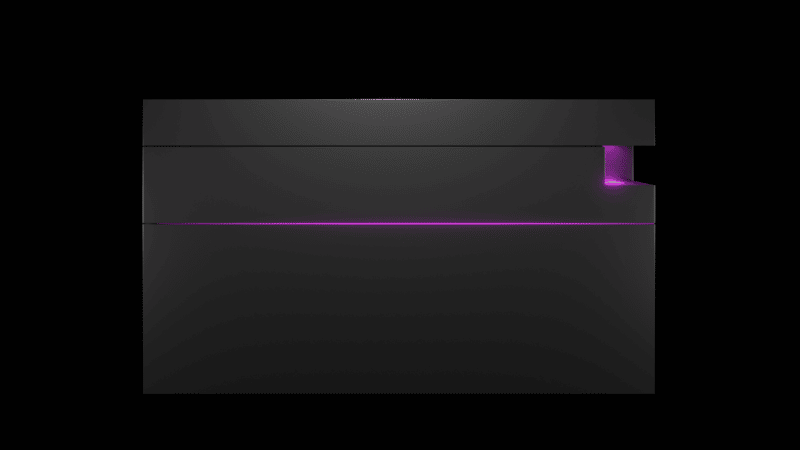 Inviting LED-lights
Our multitouch-table actively beckons your target group – shining out in your corporate design color scheme. The only ones likely to get bored by this over time are your staff members.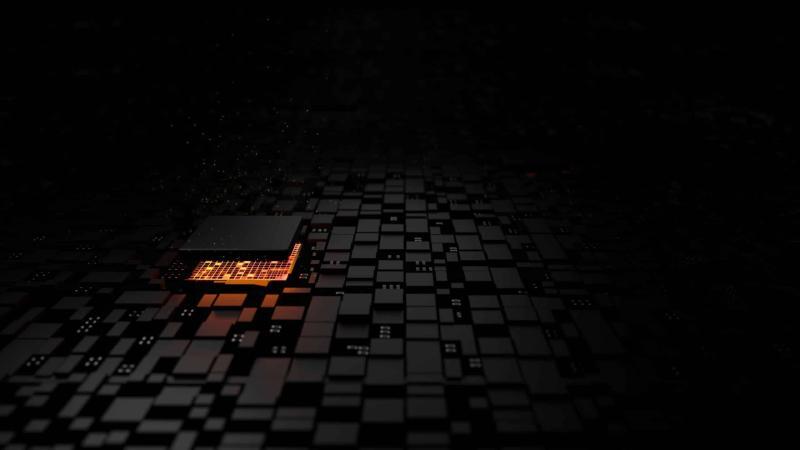 High-end PC
no stalling here – the high-performance PC and its graphic board facilitate a smooth, jerk‑free 3D multi-touch experience.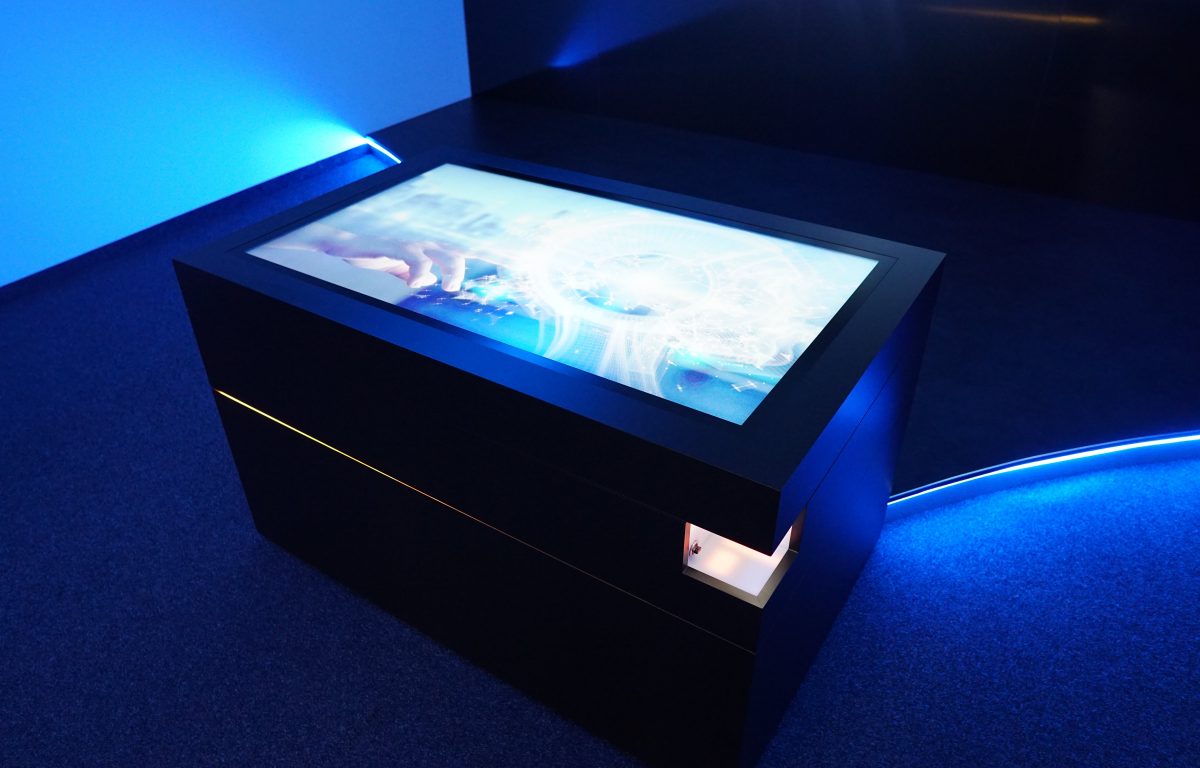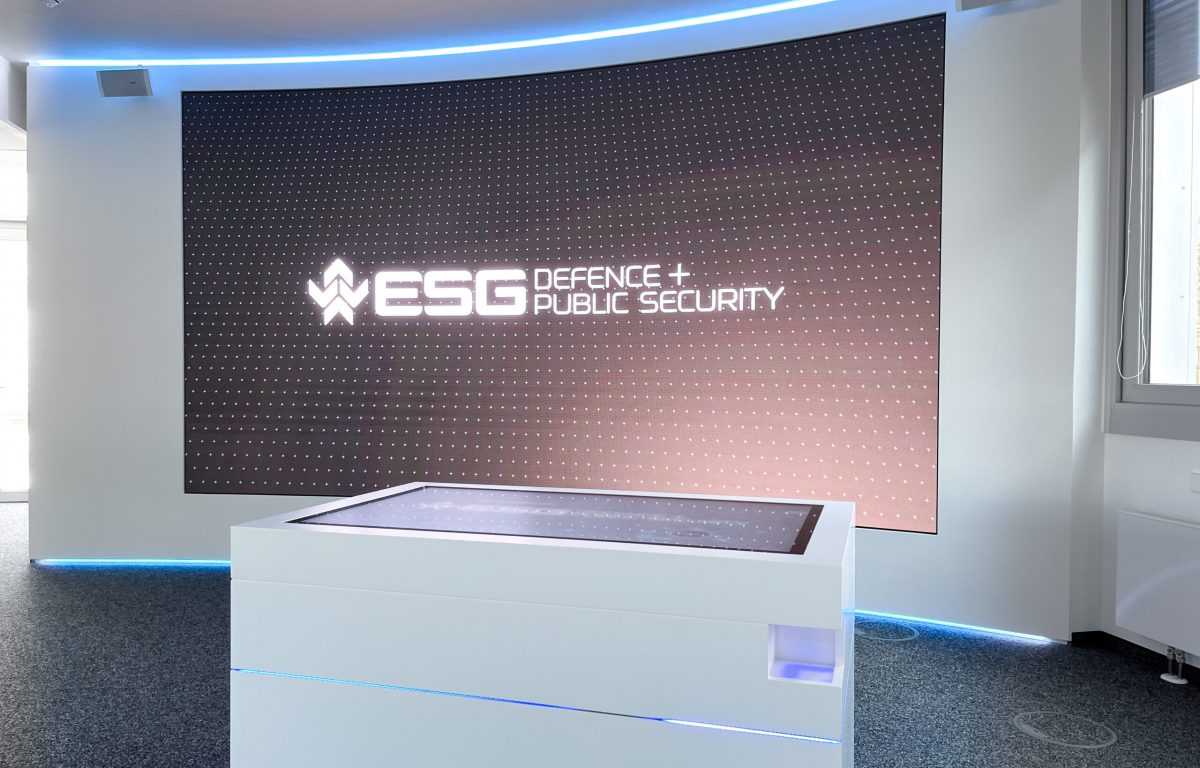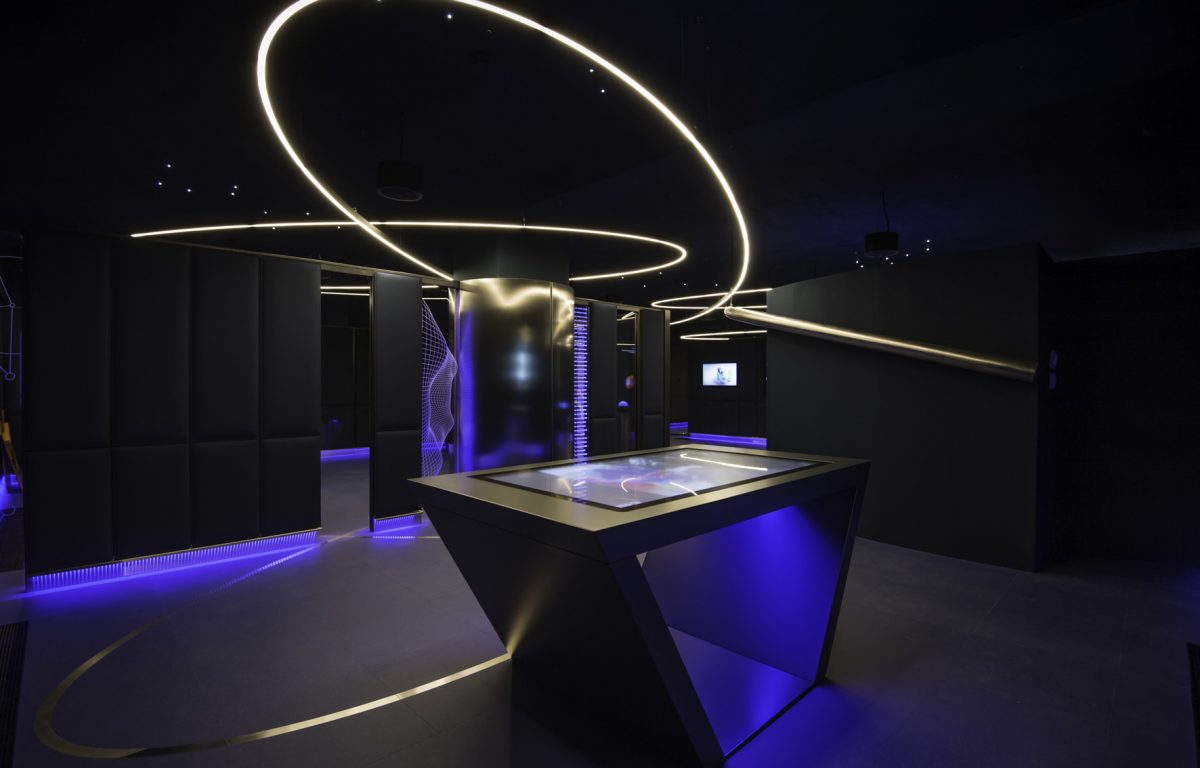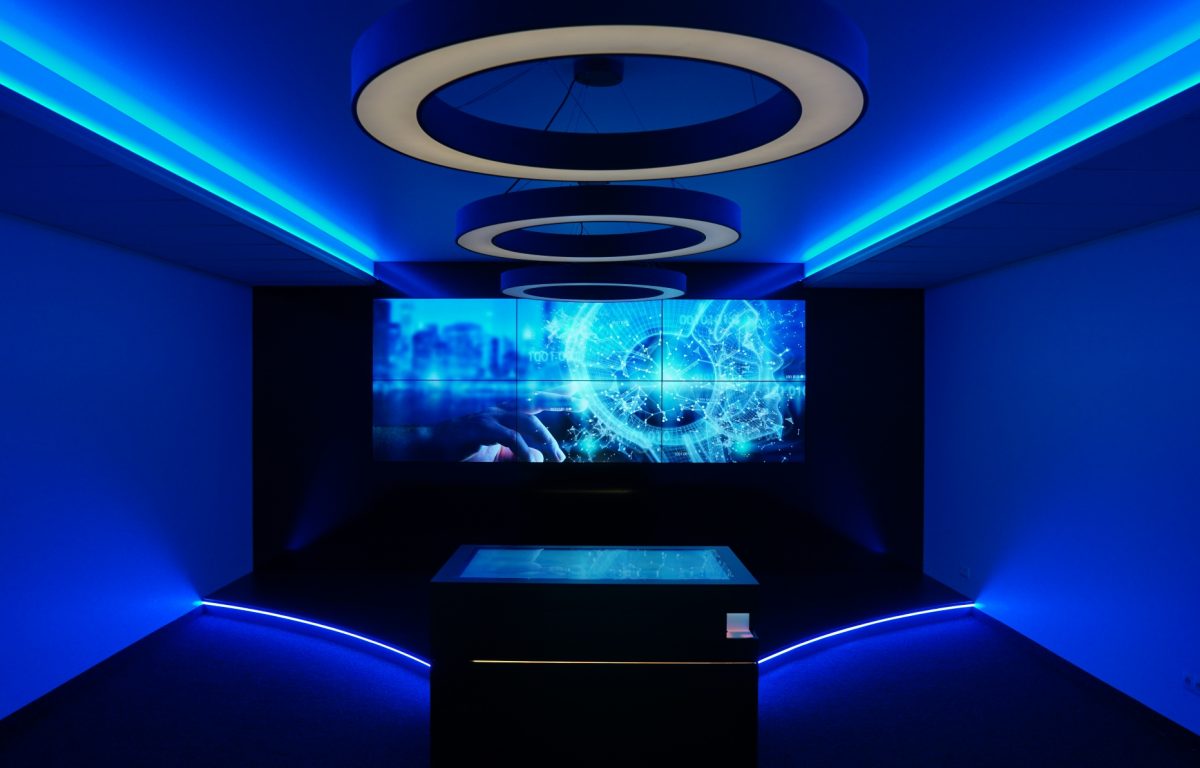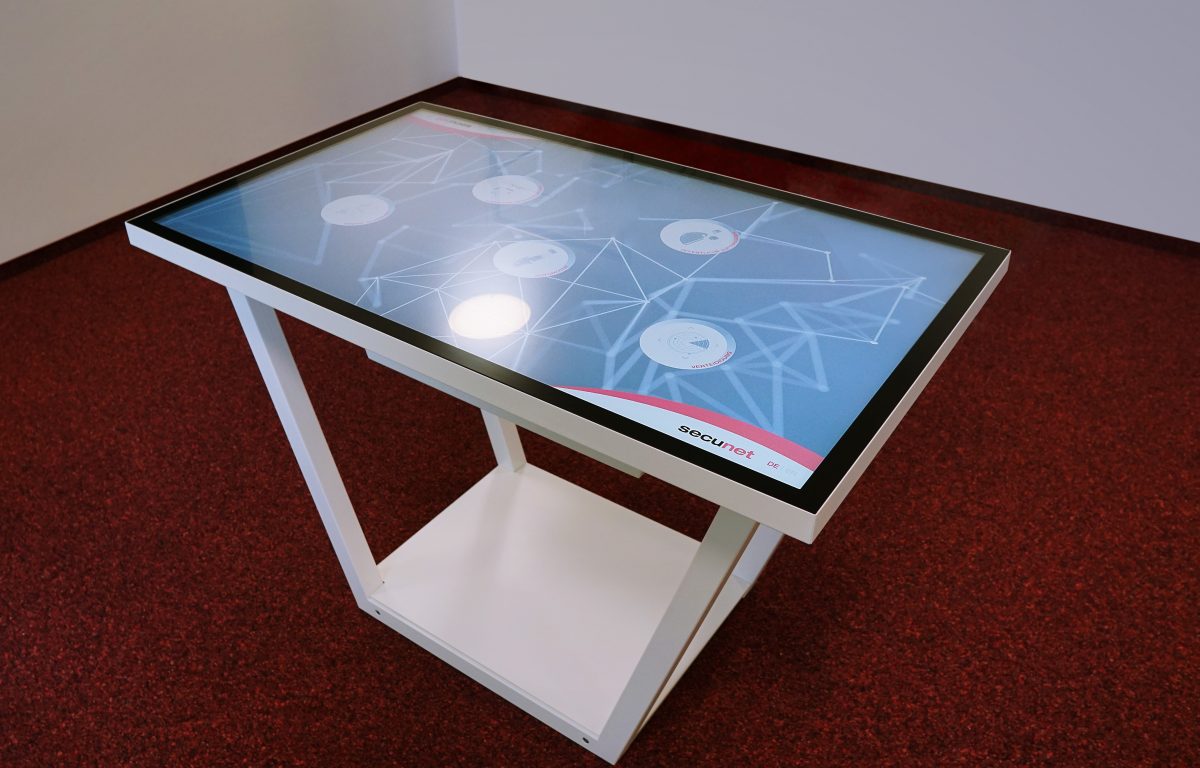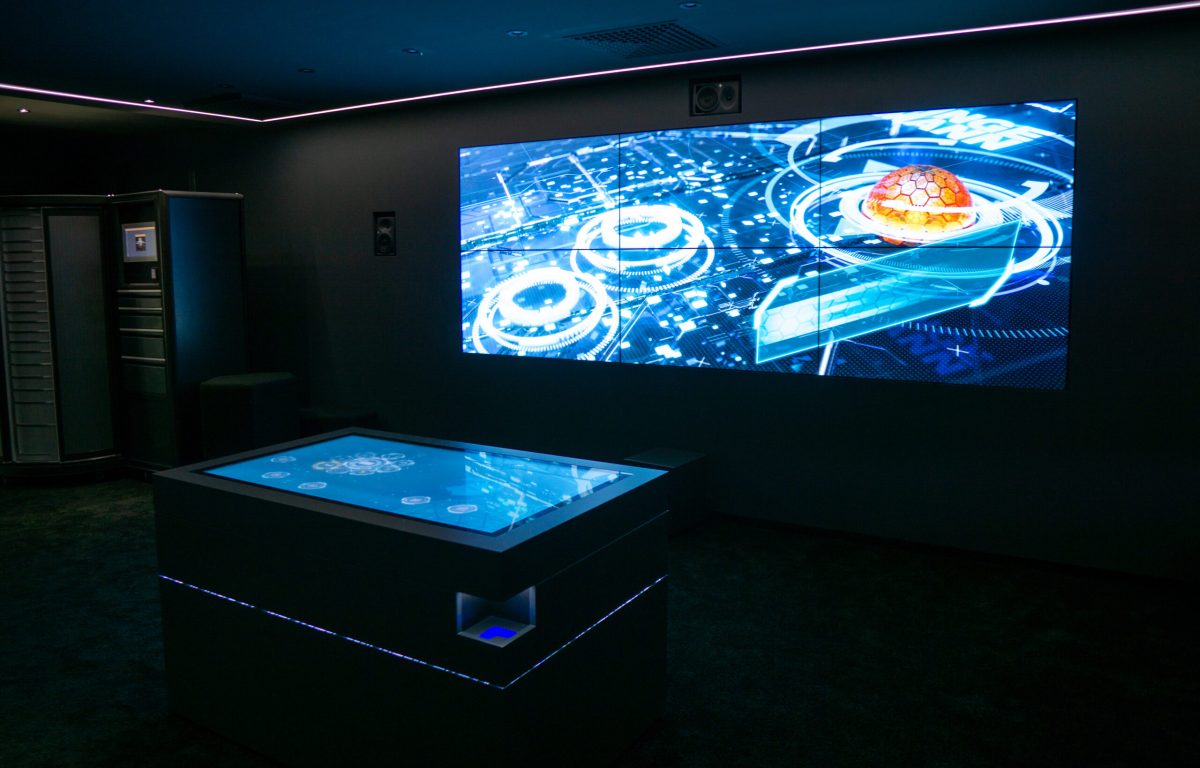 STRIKING
Its shape, design, and LED lighting make this table impossible to miss.
SMARTER
The table recognizes objects like products, print-flyers, business cards, and many more.
PROACTIVE
Thanks to its person sensor, the table registers people already from a distance and addresses them proactively.
QUALITY
The most sophisticated high-quality hardware components the market has to offer. 4K resolution, 80 parallel touch inputs, dedicated graphics card, etc.
Multi-Touch Table Configuration
The way to get your own custom-made multi-touch table in 7 easy steps
You contact us – by phone, email or chat.

 We give you free and non-binding advice and offer helpful suggestions concerning your multitouch project.

You receive a detailed offer and a project schedule from us.

Based on your corporate design and briefing, we make sketches and create software mockups.

We integrate your content (images, text, videos, documents) into the CMS.

We keep you updated during the agile software development process.

We set up the multi-touch table at your premises and train your staff.
Free Consultation
Are you interested in interactive exhibitions and technologies?
We are happy to advise you, free of charge and without obligation. (+49 30 55144669)