FEEDBACK FROM OUR CLIENTS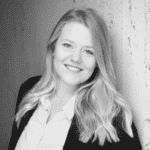 We were looking for a solution to present our wide product range in an easy-to-understand and appealing way. Garamantis have expertly realized our idea of visualizing a city's different industries on the multi-touch interface. With its modern design, the table is one of the highlights in our new Daikin Innovation Center. We are looking forward to our future cooperation!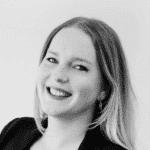 Working with Garamantis was uncomplicated, target-oriented and, last but not least, a huge success. Thank you so much for the interactive components of our drinktec trade fair appearance! We are looking forward to upcoming projects.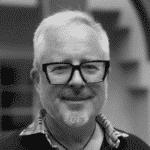 In Garamantis we have found the perfect partner for showroom design. They are gifted with a DNA that allows them to convey everything to do with digital showrooms in a customer-effective and positive way. Their designs are vivid and interactive. They create an atmosphere so dense that clients literally submerge themselves in their digital solutions. Whatever they create is characterized by their service oriented approach. At all times, the collaboration with them was dependable and based on mutual trust. In my opinion, Garamantis is THE top partner when it comes to modern showrooms!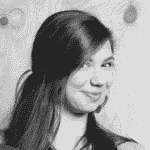 Thanks to Garamantis' customized software for the giant LED wall, we were able to raise Rosenbauer's presentations at Interschutz 2022 to a new visual level. At the same time, the flexible presentation system offers the possibility to modify content last minute.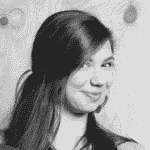 Over the entire course of the project, Garamantis were at our side with advice and hands-on action. In a major project such as the Samurai Museum Berlin, having a familiar and reliable partner like Garamantis is priceless. Together – and with a lot of fun and lifeblood – we were able to achieve the goals we had set ourselves for this interactive exhibition. Now the result of our joint efforts is ready to be marveled at in the center of Berlin.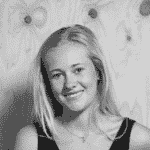 From conception to implementation, with Garamantis we had an amazing partner at our side who enabled both installations' fast and accurate realization. Through Garamantis' CMS, the installations are continuously updated. Thus, they are always up-to-date and can also be expanded with new, exciting content.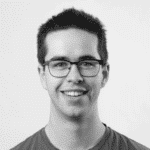 The straightforward visualization and attractive illustration and presentation of products and services in the complex context of production engineering is a challenge. Garamantis have helped us to achieve exactly that in our new showroom, in order to make our content available to clients and interested parties in a harmonized, interactive, and intuitive experience. From the get-go, all members of the Garamantis team with their down-to‑earth, easy-going yet targeted demeanor provided professional support and assistance, resulting in a genuinely pleasant cooperation throughout the entire project.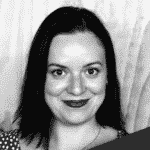 We were able to solve the challenging task of creating interactive tools for the newly opened Linz brewery in the Tabakfabrik excellently with the support of the Garamantis team. Practical solutions were always found in an uncomplicated and competent manner. Despite Corona-related absences in our team, we were able to manage the implementation on site.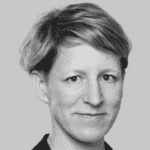 By contributing the exhibition's screen design and with their conception and implementation of the multi-touch evaluation table, Garamantis have supported the Haus der Geschichte Foundation both actively and with great expertise. From the very start, the team saw right through the technical and the content-related aspects of the complex profile of requirements and specifications and then creatively put them into practice. The collaboration was pleasant and fun.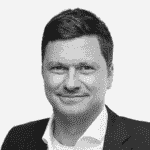 The collaboration with Garamantis was once again professional and top-grade. Thanks to an excellent preparation during the critical weeks preceding the trade show, together with the Garamantis team we managed to both achieve an on‑the‑point delivery to the client and to celebrate a huge success at the LogiMAT and the WoMH trade shows. In close coordination with our long-standing partner Garamantis we were able to simplify the complex matter of energy-intensive industries and thus provide a short but poignant insight into the scope of our services to the trade fair audience. This trade show presentation generated a vast number of leads, with the first resulting orders already having arrived. We are grateful for this amazing cooperation and wholeheartedly recommend Garamantis and their tailor-made solutions.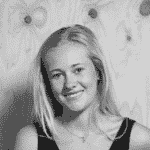 With a cross-national and challenging project like the EXPO Dubai, having a reliable and dedicated partner like Garamantis at our side has been particularly important. Garamantis have again proven themselves as facilitators of a smooth implementation who always had innovative approaches to a solution up their sleeves. The installations were realized swiftly and rolled out in Dubai in several phases. My thanks go out to the entire team for their commitment, and I am looking forward to the next projects!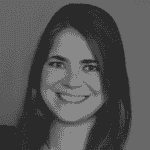 The implementation of our ideas and the cooperation with Garamantis was fun for our entire team. No request and no change request was too much and we felt understood even without many words. The final result and the visualisation of our projects made possible was successful. We are already looking forward to the trade fair visits with our new companion.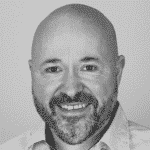 The 75 year history of Lingemann stands for the courage to embrace change. With this vision in mind, we decided to demonstrate our step towards Industry 4.0 to our clientele by using state-of-the art technology. With Garamantis we managed to achieve this goal and already have thrilled one or the other client. Lingemann being a pioneer in the industry, we not only want to convey factual content to our professional clients, we also aim to give them a live impression of how our BOOST. products are going to change their workflows.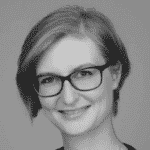 Garamantis was a creative and reliable partner for our project. From the idea to the conception to the finalisation – the cooperation was professional, uncomplicated and pragmatic at all times. The multi-touch table is the highlight in our showroom at the company headquarters as well as at various trade fairs. We look forward to further cooperation in the future.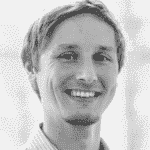 A very committed, sympathetic team that does its best to find and implement an optimal solution. Many thanks for the good advice, the good quality, and the reliable implementation of our multimedia table. A clear recommendation!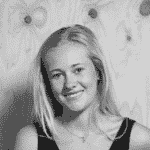 At the Global Shift exhibition in Bregenz, our task was to bring the topic of climate change closer to a predominantly young target audience. We wanted to let visitors actively participate in it. The well thought-out topics, the professional implementation of the software by Garamantis and the great cooperation with ESA contribute significantly to the success of this exhibition, which hits the pulse of the times.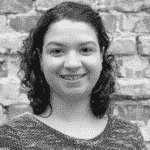 In a time far away from business as usual, together we succeeded in implementing a great and innovative project. The special challenges of working with a large public authority, the enormous amount of content and the short processing time did not cause any problems thanks to Garamantis' professional approach. I appreciate the great cooperation and look forward to further exciting projects!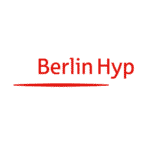 We are happy about the successful digital implementation of our SAP HANA project, which we were able to realize on the multitouch table together with the support of Garamantis. Our project symbol, the brave penguin, became a living figure in 3D animation and interactively accompanies the user of the table on his journey with the project. Interested parties are now able to acquire important project information in a playful and entertaining way.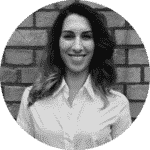 The 360 degree application of Garamantis offers an impressive insight into our building project and invites visitors to digitally explore the EUREF-Campus Dusseldorf. Whether potential tenants, project participants or interested parties, the intuitive touch screen operation enables an individual virtual tour, where background information can be called up if required. The innovative rotating screen is ideally suited as a presentation medium for a future project such as the EUREF-Campus Dusseldorf.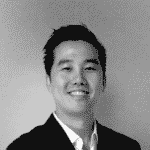 We are always looking to create memorable experiences for our clients through the latest technology and services. Garamantis is a leading interactive technology company that has been at the center of innovation in our field of work. The forging of this partnership with Garamantis is therefore synergistic and essential in our journey to redefine brand experiences and spark wonder in the process.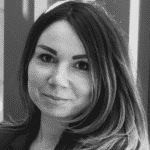 Whenever it comes to demonstrating recent trends and innovations, we pay Garamantis a visit with our international guests and clients. As a communications agency focusing on the latest technological developments, thanks to the Garamantis' diverse products and projects we are able to present even complex subject matters in a straightforward and instructive way. In terms of illustrating products, projects or processes, we think of them as an absolute must-have.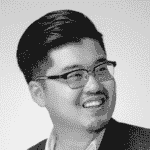 To break the norm of car show, car marques have to integrate various interactive elements to better engage their would-be customers. At Isuzu, they managed to find new fans with Garamantis' multi-touch interactive surface where visitors could physically draw their ideal truck design and have it scanned and digitized into the virtual truck of their creation. The Garamantis team was swift and efficient in creating and optimizing the content for us. The end product is nothing short of being flawless and engaging, kudos to the Garamantis Team!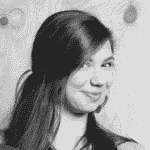 Our collaboration with Garamantis on the interactive exhibition of 100 years of corporate history has been smooth and efficient as usual. Based on our concept, within no time several individualized installations, complete with central CMS, were realized, set-up, and rolled out in Vienna. Our heartfelt thanks go out to the entire Berlin team!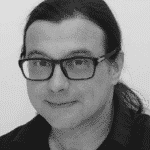 Integrating a Deep Space 8K into the newly refurbished Sinaloa Science Center in Cualicán as its highlight and centerpiece has been quite a challenge, on various levels. Under these difficult circumstances, Garamantis not only proved themselves one of our most reliable partner businesses but, with their outstanding commitment, flexibility, and professional expertise, were a cornerstone of the project's success.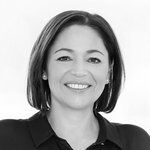 We are thrilled! Garamantis' interactive tables help us to present our products and solutions in a straightforward and intuitive way. Despite the short lead time, the timely completion of the project was at no point at risk – collaboration on the highest level with on-target planning and execution. We're confident to have found in Garamantis a high-level partner. Follow‑up projects are already in planning.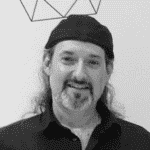 From the initial idea, to the development of a concept, to the realization of customer installations, Garamantis is a reliable partner with whom Ars Electronica Solutions always enjoys working together. If creativity, professional competence and charm come together, the positive result is already preprogrammed!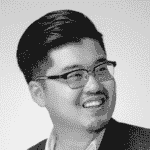 A conventional vintage showcase usually dictates that the guests cannot touch and interact with the rare and expensive antiques, but with Garamantis' interactive display cabinet, you can have the cake and eat it too. By allowing guests to remotely interact with the vintage camera, guests could learn a lot more about the camera's history, while being able to view it from all angles!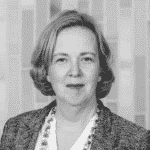 Even on the EUREF campus, the sun does not always shine. That's why it's great that our many national and international guests can go on a gasometer tour throughout the year. It's also great fun with VR glasses in the Garamantis showroom. The EUREF campus is a real future destination!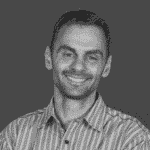 Thanks to the expertise of Garamantis, an application was created that is simple and intuitive to use. The multi-touch software gives us the opportunity to open digitized archive content for our anniversary to a wide audience in a variety of ways. The audience interacts without any problems and is fascinated by the possibilities!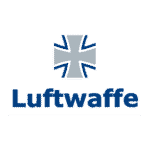 For this project, Garamantis has been the perfect partner. Thanks to the close collaboration as well as Garamantis staff's reliability and diligence, the Airforce's project could be put into practice to our full satisfaction. The outcome was a success and demonstrated what actually today is possible in the field of multimedia presentations.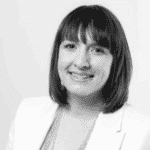 The display case demonstrated state-of-the-art museum technology and excited the Austrian museum community with its elegant design and intuitive user interface. In this way a lot of additional information on and around the object on display becomes available to the visitor, in the best sense of the expression "modern museum storytelling"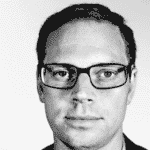 Again, the technical realization of the 360-degree climate dome for the BMZ was super with Garamantis. Technically, qualitatively, innovatively and humanly a pleasure!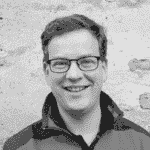 Once again, I very much appreciated the uncomplicated and professional cooperation with the Garamantis team on this project. In joint coordination, a product was planned, developed, programmed and manufactured on schedule that was always up to the tough everyday touring, even in changing weather conditions. Not least, the support after delivery, which was always available at short notice, helped me and my team to ensure that both customer and user were equally satisfied and that the table was always well frequented.
Our product, an intelligent control unit, is technically complex and requires intensive explanation. In Garamantis' interactive display case, we were able to put it on view in an attractive fashion and at the same time comprehensively explain all its functions to the viewer. The display case was a high-quality experience for our visitors. It enjoyed a lot of attention, and many people interacted with it.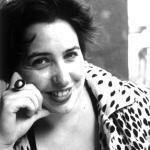 I can come up with the wildest futuristic ideas – with Garamantis I am always guaranteed to find a way of turning them into an experience.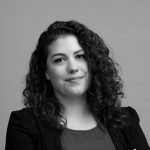 The multi‑touch table as a part of the BMZ's trade fair appearance at ITB 2017 was a complete success. The interactive map of the world helped to rapidly attract visitor's attention to the fair stand.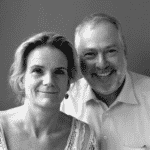 "150 years make a good start!" This was the motto of the year to celebrate our bank's 150thanniversary. For us as a modern real estate bank right in the middle of a digital transformation process, Garamantis have developed an interactive application that managed to depict our history, to visualize changes taking place in the world of work in a playful way, to venture a look into the future, and to provide a digital guest book at the same time. All of that rolled into one in the form of a multi-touch table which was designed according to our specifications and demands. Its roll-out during our jubilee celebration was a huge success and a real eyecatcher for all our guests. A big Thank You to everyone at Garamantis for their great ideas and the perfect and relaxed implementation!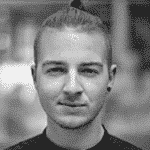 The social media table by Garamantis was the highlight of our Liberal Market at the last federal party convention. Thanks to the creative and ambitioned team and their self-sufficient work style, only a minimum of input on our part was needed for them to develop the content for a media-effective interactive desk. It garnered a lot of interest from young and old alike –particularly because of its interactivity and its use as an information point. Due to Garamantis' professionalism and know‑how our expectations have even been exceeded. We greatly appreciate the good cooperation and look forward to future projects.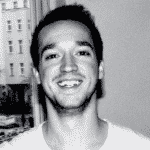 The collaboration with Garamantis was to our complete satisfaction. The concept was implemented with great attention to every detail. The table had been a great support to bring the participants into contact with the focus topic of the congress.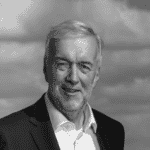 The EUREF-Campus is a place for the future where well-established enterprises and start-ups alike as well as science and research organizations can work together on subjects concerning energy, mobility, and digitalization. Being a young business, Garamantis with their innovative presentation technologies fit in perfectly with our EUREF community and are going to assist us in visualizing the often complex facts in a graphic manner. Already now, the Garamantis showroom is an important port of call for visitors to the EUREF-Campus.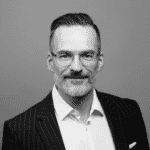 The Berlin Partner Network thrives on fresh ideas and innovative thinkers from a wide variety of industries. Garamantis is setting new impulses here with its pioneering technologies for knowledge transfer and is a valuable partner that we greatly appreciate.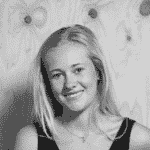 As a longtime partner of Ars Electronica Solutions, Garamantis is one of the first calls when it comes to the implementation of innovative exhibition projects. High quality and intuitive operation of the installations and software components are very popular with the customers. At the Liebherr Service Center at bauma, for example, the interactive display case, the multi-touch software and the Content Management System from Garamatnis were used. Thanks to this, the customer was able to quickly and independently fill all the installations of the service center with photos, videos and texts in different languages.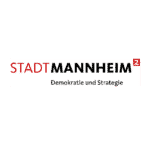 We are delighted to have found in Garamantis an innovative and reliable partner for the development of interactive digital applications. Voting processes went smoothly and straightforward. Excellent advice and technical support complete the picture.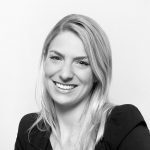 With Garamantis we were lucky to win a professional partner for our Retail Experience Lab. Their technologies and solutions are very innovative and creative, and never cease to thrill our clients. Within no time, together we have developed a concept for the interactive wall. The realization went swiftly, and the ongoing support is extremely service‑ as well as customer‑oriented.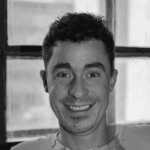 In the LIWEST theme store, Garamantis' multi-touch table is a central element. Garamantis have handled the complex task of finding a way to interactively configure the product best-suited to the individual client's household in an extremely professional way. Besides the air hockey game at the multi-touch table, the entire store is equipped with the Garamantis CMS and hence allows customers the highest flexibility. Due to the tight on-site schedule, everyone worked full-steam; but Garamantis, as usual, always kept a cool head and remained focused. That's the way to enjoy collaboration!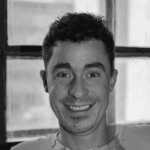 The ESA Φ Experience has been a top-level project we had the chance to put into collaborative action. Particularly important in this context was a mutual pre‑testing of all the target hardware's applications in an interim review together with the client. For keeping the schedule, Garamantis' input was of the utmost importance. During the on-site implementation, Garamantis always lent a sympathetic ear to any requests for modifications and were constantly by our side with advice and support. The outcome achieved by this amazing project team who mastered even the most difficult situations sure doesn't have to hide!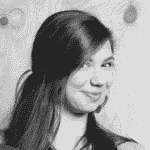 Our partner Garamantis collaborated with us expediently, pragmatically, and with a lot of enthusiasm and love for the project. The extensive wall projection with its storytelling features has become one of the exhibition's highlights. Visitors marvel at the effects of the numerous interactive stations inside the exhibition, which operate and fulfill their duties absolutely reliably.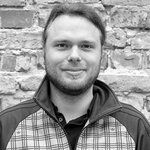 Both new developments and project handovers have worked well with Garamantis. Flexibility, teamwork and communication led to the highest level of professionalism and an optimal result for the customer.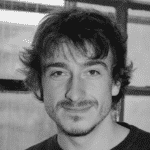 There are obviously good reasons why we keep enjoying to work with Garamantis. First, the outcome is always a good one, but apart from that we also value the interaction with them outside of work. In this project, the fairly tight roll-out schedule was once again mastered superbly and efficiently in the usual Garamantis fashion. Content-wise, especially the flexible use of the monitor walls has to be stressed: by means of the CMS, the ten and twelve screens, respectively, can be subdivided by the customer into different individual formats – a feature we are surely bound to use more often in the future.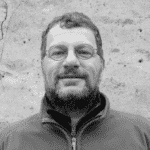 The multi-touch table by Garamantis has turned out to be an absolute crowd puller. Especially in the diverse range of a fair a welcome attraction for the exhibition stand of the Federal Government. The applications realized on the table were performant. For short-term requests for changes and additions, the Garamantis team responded creatively and quickly. I look forward to upcoming projects with colleagues from Garamantis.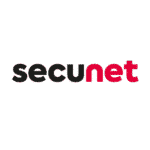 Working with the Garamantis team was both inspiring and constructive. The team was very competent and always had the right solution to my many questions and requirements. The whole package has absolutely convinced me!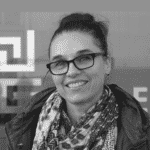 I´m sure you know what it's like: You come up with an idea, and if you find the right partner for its realization you're perfectly happy. But are you also familiar with a situation where this partner inspires you to an implementation of your idea with an even better result? Such a partner you'll find in Garamantis!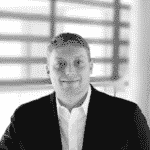 The objective of our project was to make Artificial Intelligence and human-machine communication in the energy sector both accessible and tangible. In order to achieve this, we apply Garamantis' multi-touch technology in our showroom. The collaboration with Garamantis is characterized by their creativity, pragmatism, flexibility and commitment and thus to us has been greatly enjoyable. Even last-minute requests for changes or modifications were duly realized, resulting in a successful and excellent outcome of our project. We are thrilled and looking forward to the future collaboration on further scenarios for our showroom.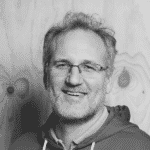 No matter whether we're in need of creative software solutions for one of our outlandish ideas or rather like to fall back on tried and tested technologies like their CMS– with Garamantis we're always well cared-for. In all our projects Garamantis has been the guarantor of straightforward communication, solution-oriented work and high-quality results. Also because of their friendly, accommodating and reliable support we, as satisfied customers, are always happy to return. Thank you!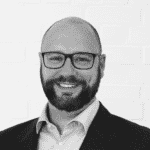 The collaboration with Garamantis was refreshingly uncomplicated and perfectly target-oriented. We as an agency provided the contents and ideas, and Garamantis consummately put them into practice and developed the matching design. Our client was very pleased with the result and, with the multitouch table, had a real highlight to show at his trade fair presence.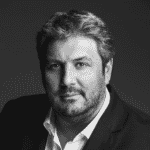 The interactive display case by Garamantis provided the perfect platform for staging our 50th anniversary jewelry-highlight at the Inhorgenta Munich 2018. The audience was thrilled by this interactive mise‑en‑scène. Despite a very short lead time, the entire execution met the highest possible standards. Thank you very much for the pleasant and uncomplicated cooperation!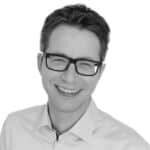 A newsroom used in corporate communication needs applications for crossmedial visualization of content and news streams and for planning and producing new content, while ensuring a 360 degree view on all the different media channels. With their professional multi-touch technologies, Garamantis have created the perfect implementation of all those requirements for our customers. For each and every user in the field of corporate communication and marketing, Garamantis develops the exactly fitted interactive newsroom solution – ranging from entry-level to high-end and flexible as well as modular. We're thrilled!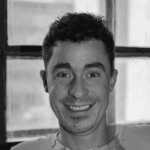 Building a bridge between tradition and new media while at the same time paying humble reverence to the brand Sacher was a lovely project, which we had the chance to realize together with Garamantis. Garamantis is a reliable partner when it comes to implementing creative solutions for very special requirements, like for instance our diorama installation. The underlying software and CMS are so flexible that within a few minutes, a new animation can be added to any given window in the diorama. In this way, customers can easily configure the diorama's supply with new animations by themselves.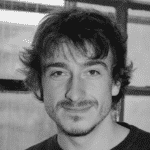 For long-term projects like this one it is paramount to have reliable partners on board who also possess the necessary flexibility. In Garamantis we not only have such a partner, but at the same time an important creative idea giver in many a difficult project phase. From the first collective brainstorming right until the rollout at the trade fair, Garamantis always provided advice and support, and they never let the fun fall by the wayside to boot.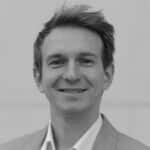 For the Long Night of Museums 2017 Garamantis designed an interactive application that thrilled both the museum's visitors and it's staff. Despite the very short lead time this project was a complete success from start to finish – technologically, design‑wise and organizationally speaking. The collaboration was totally uncomplicated and I am looking forward to further projects with Garamantis in the future.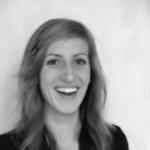 Garamantis at the re:publica? Technology and innovation meet fun, attractive design and community interaction. Thank you for this exciting project and the good collaboration!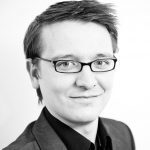 We appreciate working with Garamantis especially because of their pragmatic and straightforward approach to problem-solving. Within no time, their team is able to come up with creative possible solutions and in this way managed to digitize our analog construction material – cardboard – with just one simple hack!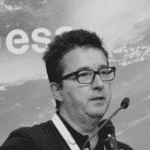 Our request for an interactive presentation of our portfolio, ranging from satellite design and engineering to a detailed explanation of the application projects, has been met by Garamantis in the form of a monitor wall in our showroom in Frascati in an optimal fashion. Thanks to the multi-touch presentation software, we are now able to convey our projects and missions to visiting international delegations in the best possible way. We are looking forward to the next projects in cooperation with Garamantis and Ars Electronica.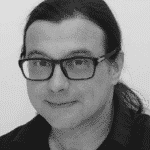 Garamantis is one of our most important collaboration partners. Their dedication, creativity, reliability, their quality and expertise are exemplary, and Garamantis' numerous successful projects worldwide bear strong witness to that.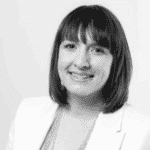 The display case demonstrated state-of-the-art museum technology and excited the Austrian museum community with its elegant design and intuitive user interface. In this way a lot of additional information on and around the object on display becomes available to the visitor, in the best sense of the expression "modern museum storytelling"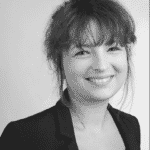 The collaboration with Garamantis was excellent, right from the start of the conception process up to the scanner-table's final assembly for the Humboldt-Forum conference. Thanks to the customized software, we managed to achieve our main objective – the long-term binding of interested parties.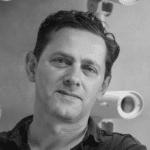 For me, the collaboration with Garamantis on this – in every aspect – very complex and complicated project in the German Spy Museum, Berlin, can be summed up under the following three results: First, "This won't work" is not in their vocabulary. And even if so, this was rather because our wishes and requirements were phrased too vaguely, and Garamantis helped clarify them by suggesting possible solutions. Second, Garamantis's ideas and networks, like the interactive display cases, have opened up new and innovative ways of presentation for our exhibition concept as a whole and have consequently been integrated into the permanent exhibition. Third, this project took an immense toll on everybody's nerves and strength. The entire Garamantis team was always an important "filling station" of "garamantic" sense of humor and mediating easiness for all of us. It has been great fun and we consider a recommendation imperative!