Multi-touch rotating screen - central station for VR, AR and 360-degree
Why the Whole World from Now on Revolves Around Your Content.
You don't have to get your hands on a DeLorean to travel through space and time. To get them on our new Revolving Monitor will do just fine. Swirl smoothly into your hotel's lobby around the year of 1923, or into your factory floor at this very moment – live and in 360° panoramic view. Present your future building project through the four seasons – within seconds. Or change reality, right here, right now. If all those prospects make you feel dizzy, maybe next time you should go easier on our monitor. Because, thanks to sturdy mechanics, that one revolves without stopping or lagging, around and around – to wherever there's one of your clients who wants to look at it.
Awesome features are all around:
360 degrees of good prospect: By means of panoramic images, rendered animations, or videos, you afford your clients, customers, visitors to your trade show booth, or guests a fascinating all-round look into your project or object - playful, plausible, and in plain sight.
Augmented Reality without borders: Specify and place Points of Information to go into detail, or augment live footage or images with matching virtual elements. For instance, your real estate property with an annex, or Idaho with Mt. Everest. Absolutely anything goes.
No content, no problem: 360° view inside the eye of a tornado, Minecraft at the Berlin Wall, or X-ray vision through the structures of your building ... the ideas in your head are spinning, but how to get your content as well to do exactly that? We're happy to assist you in creating 360° videos, UAV/drone flyovers, rendering animations etc.
Pin-sharp insight: Present your clients a window into another world. And one without smudges at that. Our monitor shows your content in 4K UHD and has a tendency of making users oblivious to their own actual whereabouts. Good thing is, they can hold on to it to steady themselves.
Custom-built construction: You don't need a window into another world, but an entire gateway? We're ready to adapt our monitors to your desires and requirements. And to your corporate design, of course.
Flexibility of content: Whether in your lobby, at your trade show, or in your development lab – the possible applications of our Revolving Monitor are countless. Therefore, it comes equipped with a browser upload functionality that allows you to easily change, update and alter content whenever the mood strikes you, over and over again.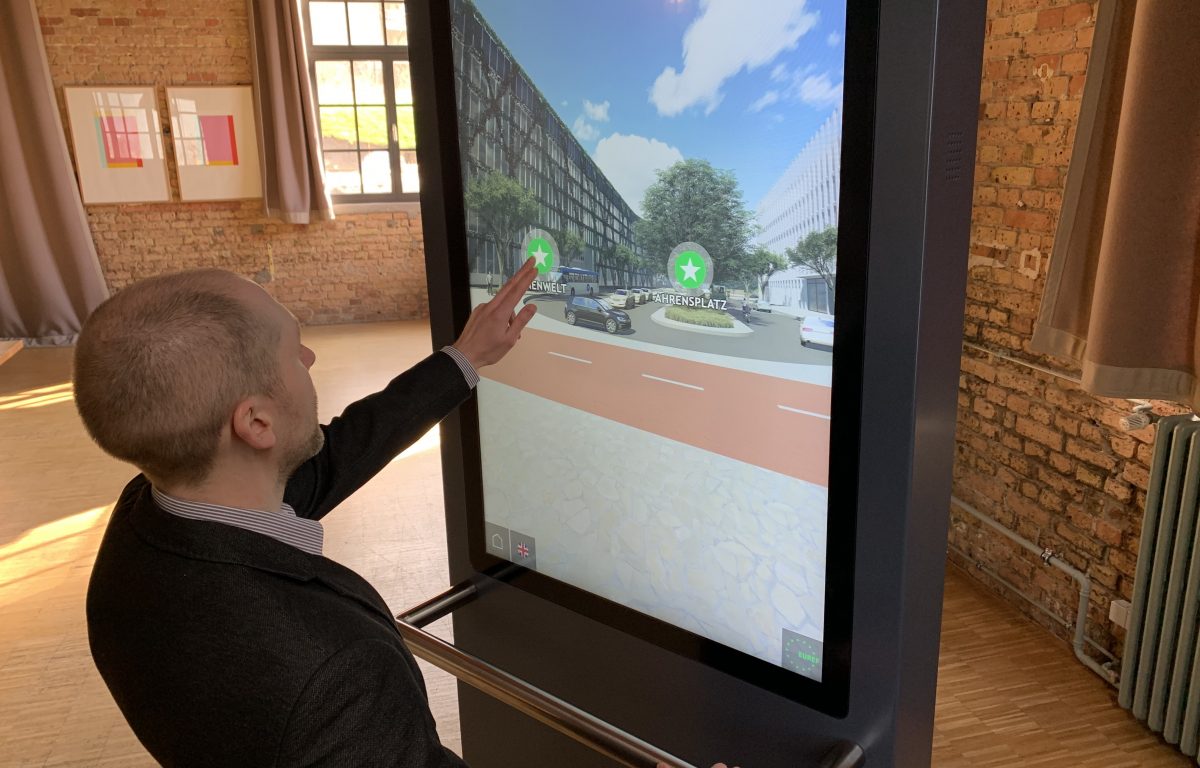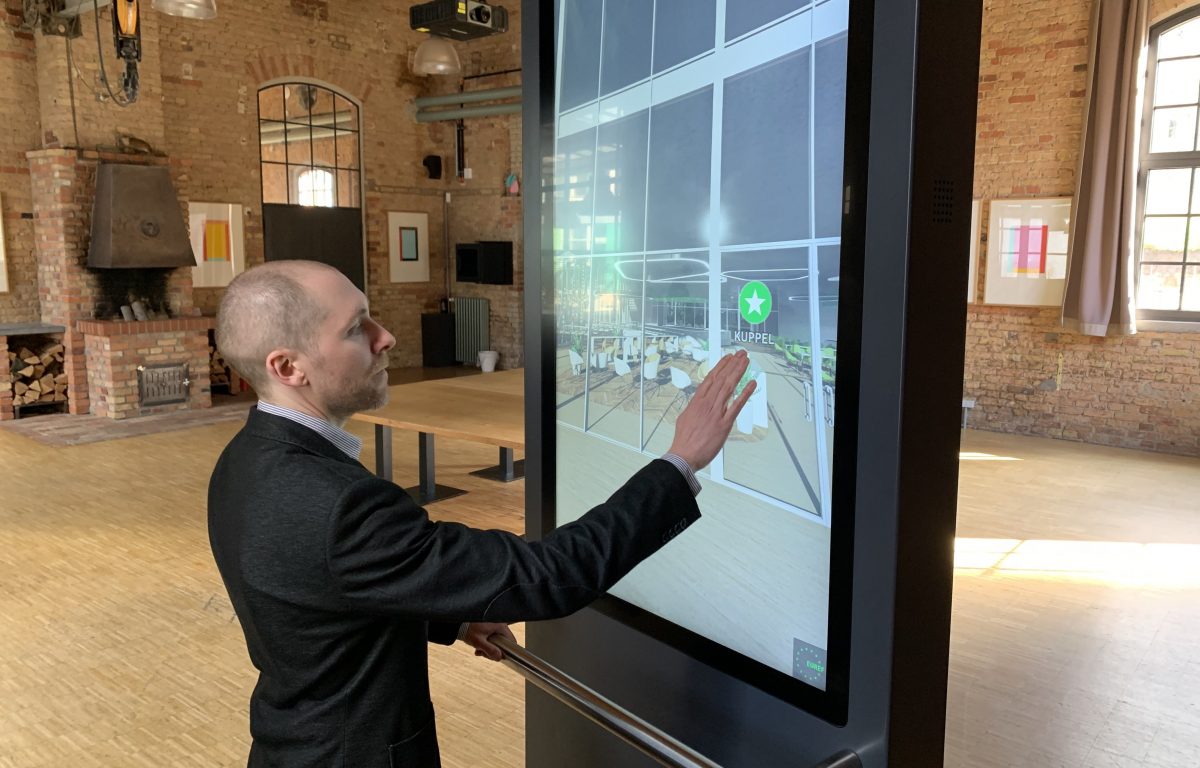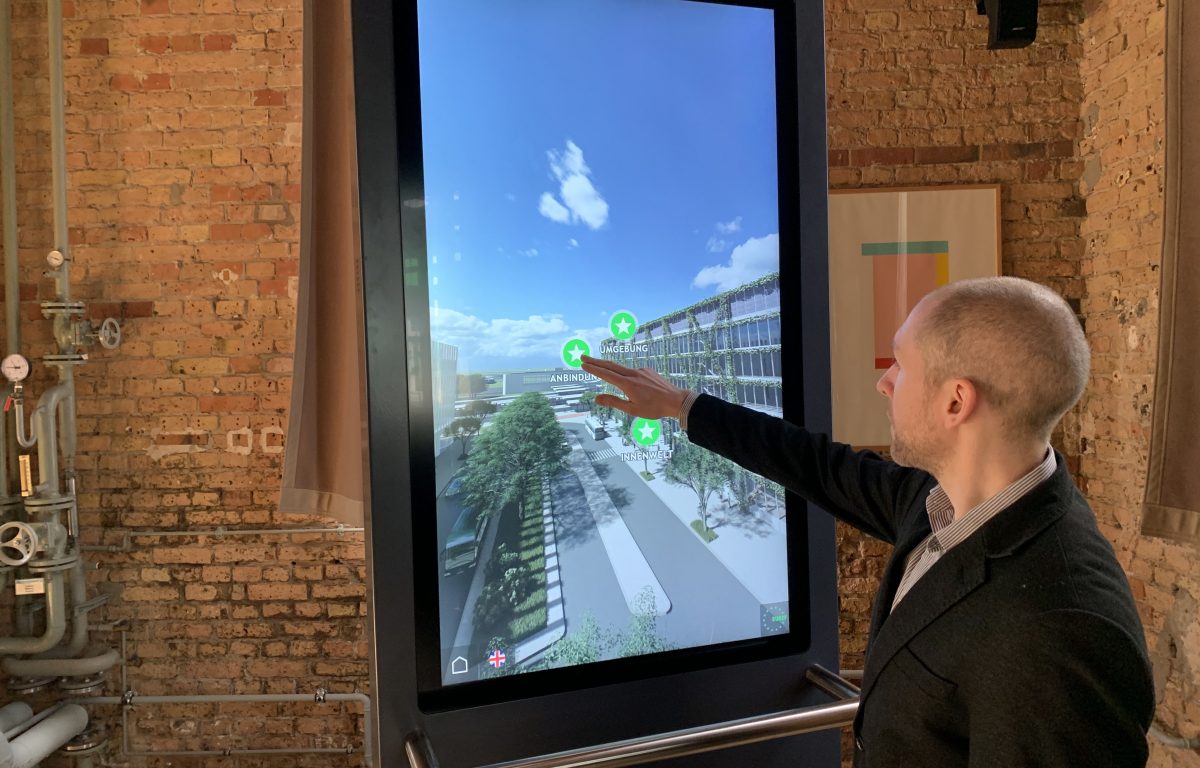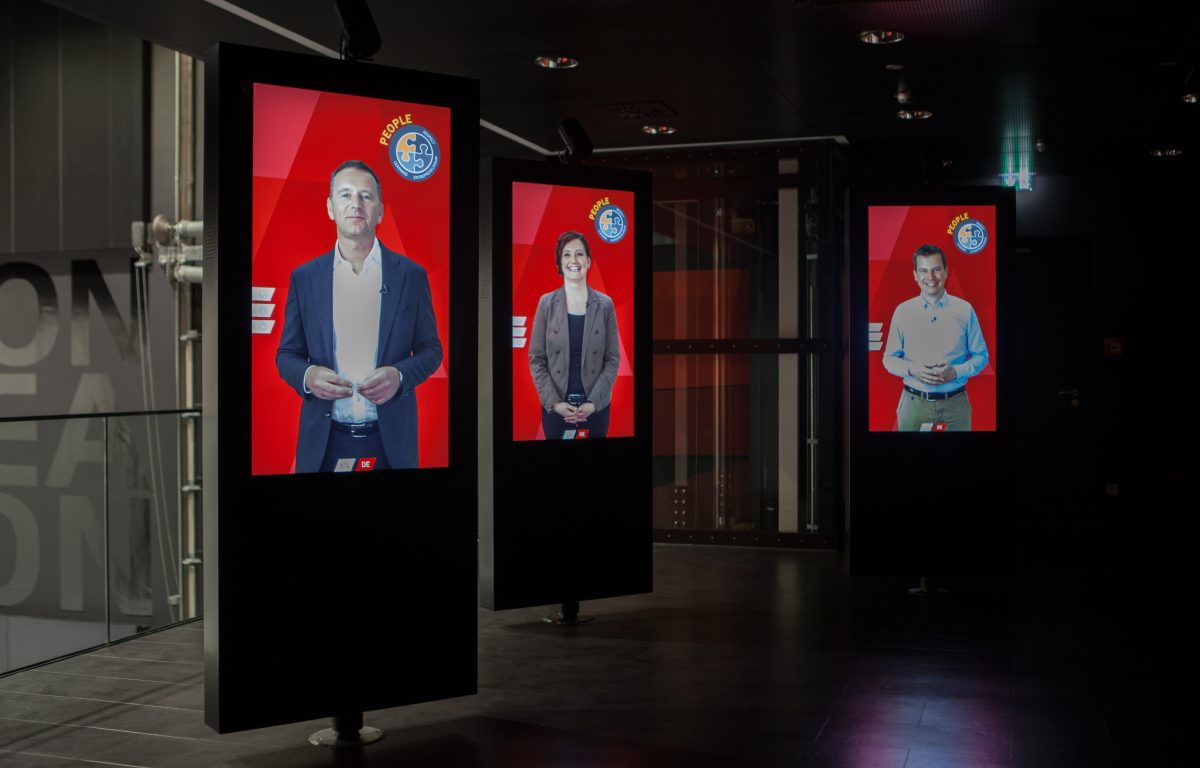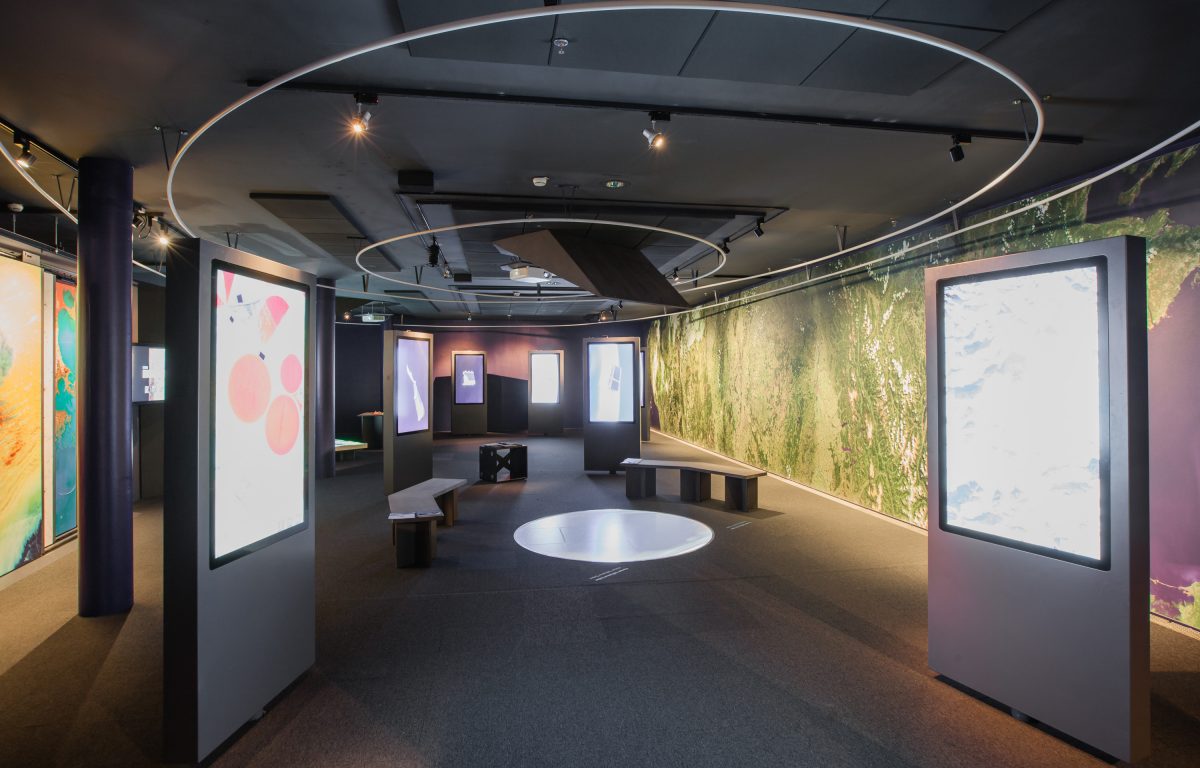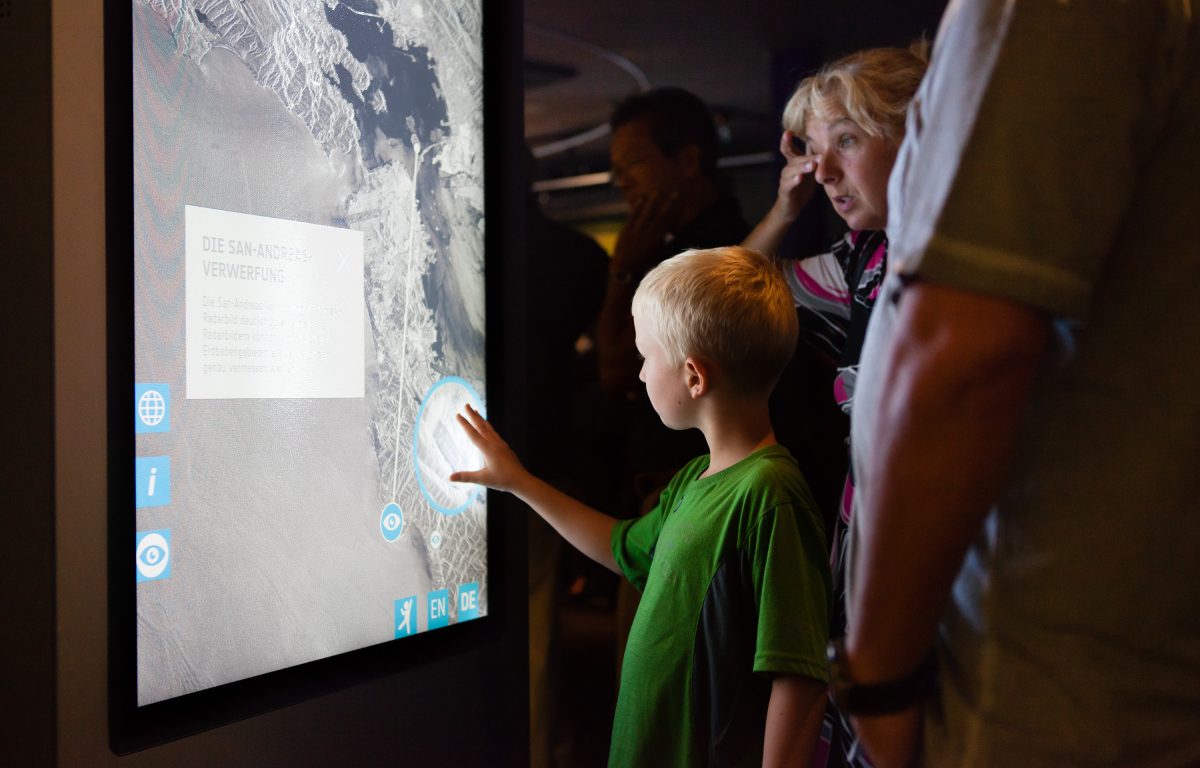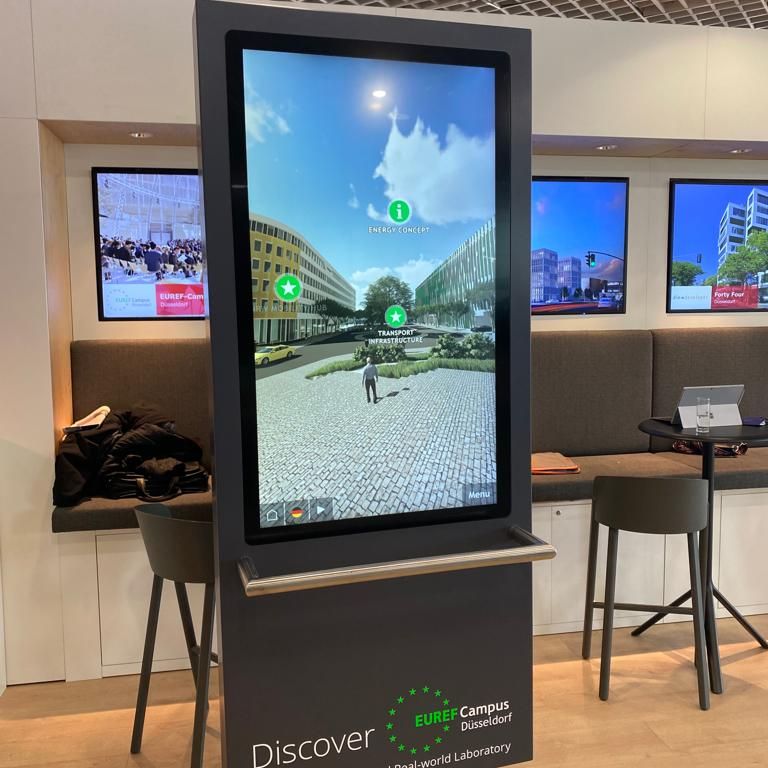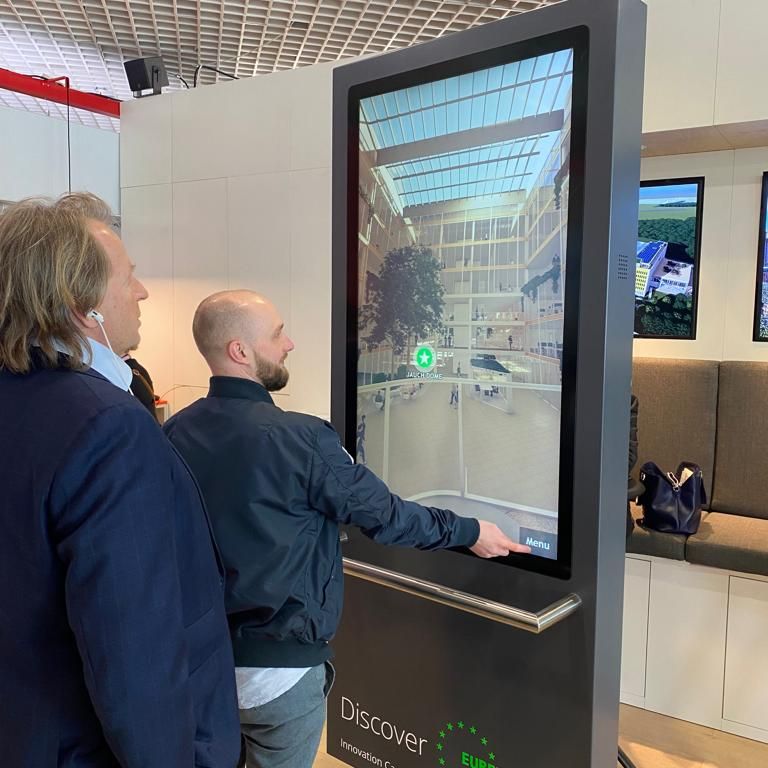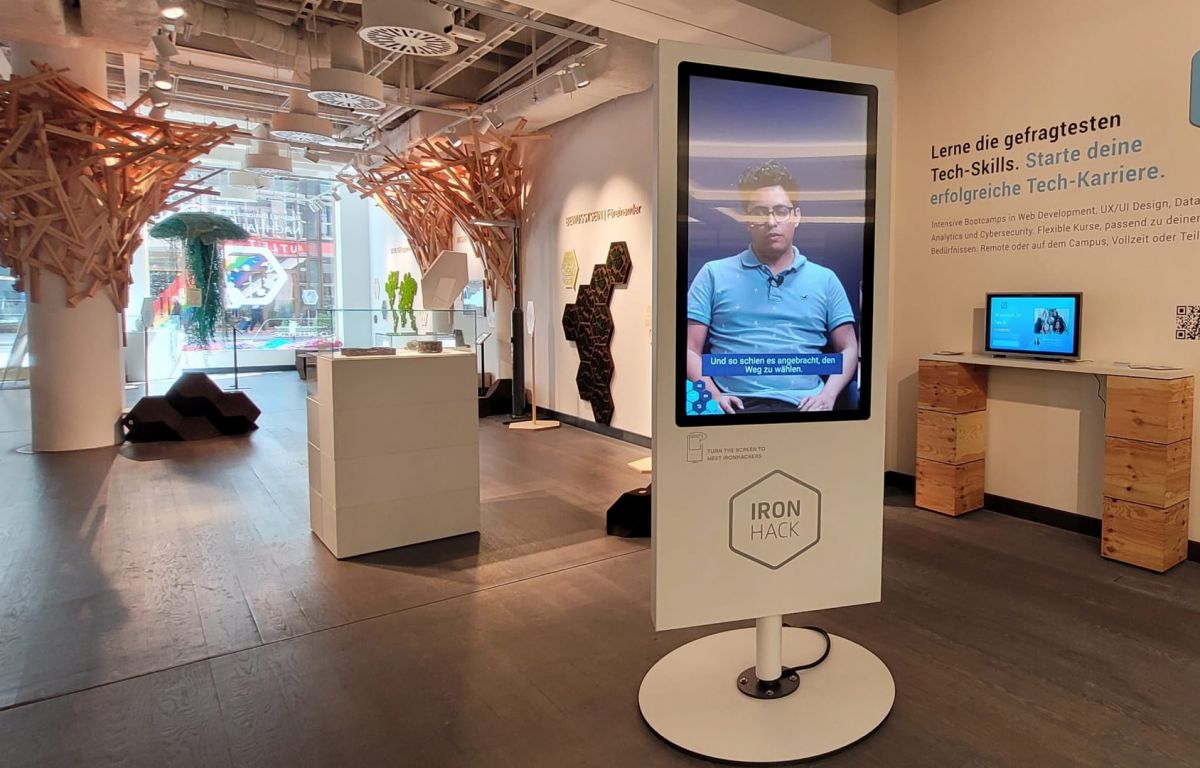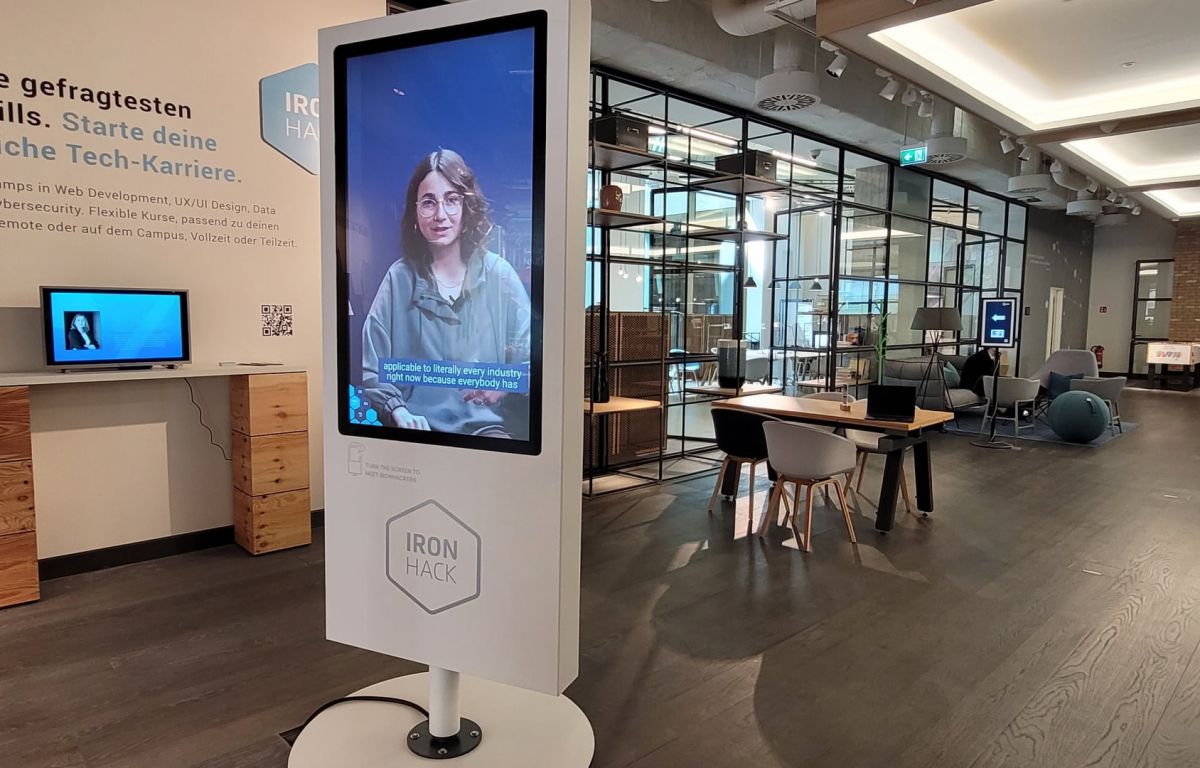 Strikingly different
long-distance effect and visitors' curiosity guaranteed – thanks to the innovative Revolving Monitor.
Simply fitting
the best possible interactive presentation for any kind of 360° content.
Flexible content
upload new content via browser – done!
Immersive experience
a window to far-away places, or into another world or time.
Multi-Touch Revolving Monitor Details
The Way to Your Individualized Multi-Touch Revolving Monitor in Five Easy Steps
You contact us – by phone, email or in our website's chat function.

We advise you and offer suggestions on the most effective 360-degree content, non-binding and free of charge.

We provide you with a detailed offer and a project schedule.

We conceive, design, and build your Multi-Touch Revolving Monitor and populate the CMS with your content. We are also happy to produce custom 360-degree content for your business.

We install the Revolving Monitor at your company building or at the trade show center, respectively, and train your staff in its usage.
Free Consultation
Are you interested in interactive exhibitions and technologies?
We are happy to advise you, free of charge and without obligation. (+49 30 55144669)
The multi-touch rotating screen from Garamantis was designed for the multimedia mediation of construction projects. This allows the viewer to interactively explore objects in the form of panoramic views on the high-resolution bright Ultra-HD monitor (4K) with a 360-degree rotation around the vertical axis.

Time for a new spin! Rotating multi-touch screens together with augmented reality offer an immersive communication experience, for example for the real estate industry, trade fairs and events.
The 360 degree application of Garamantis offers an impressive insight into our building project and invites visitors to digitally explore the EUREF-Campus Dusseldorf. Whether potential tenants, project participants or interested parties, the intuitive touch screen operation enables an individual virtual tour, where background information can be called up if required. The innovative rotating screen is ideally suited as a presentation medium for a future project such as the EUREF-Campus Dusseldorf.