360° Views EUREF Campus
Interactive Revolving Monitor Affords Immersive Look Into The Future Of Mobility
With the new EUREF-Campus Dusseldorf, the capital of the German federal state North-Rhine‑Westphalia, is going to receive a new innovation center focusing on "mobility of the future". At this site situated in the vicinity of Dusseldorf Airport with its public transport station and highway junction, companies, start-up businesses, and research organizations are supposed to come together to form a new ecosystem in which to unfold their innovative and economical dynamics. This concept was developed by EUREF AG and has already been successfully in operation for a decade in Berlin, where the local EUREF‑Campus is considered the real-life lab for energy transition.
It was Reinhard Müller, architect and CEO of EUREF AG, who back then had the idea of creating a European Energy Forum concerned with mobility and energy transition. Now in Dusseldorf, a strategical and thematic extension of the original EUREF‑Campus Berlin is emerging.
In order to illustrate and explain this building project, EUREF AG has entrusted Garamantis with developing and creating for the wider public an access to the planning process, one that is intuitive as well as immersive. The interactive installation to result from this was intended for use at various trade shows like the MIPIM, but also on-site in Berlin and Dusseldorf, where it should give a vivid impression of both the extraordinary architectural design and the concepts concerning the carbon-neutral operation of the new building complex. At the same time, the installation was supposed to be lively and dynamic, allowing update, exchange, and alteration of the multilingual content at any time.
The result of this project is the EUREF Revolving Monitor – a multi-touch installation for the playful exploration of 360° panoramic views of the emerging EUREF‑Campus Dusseldorf. By means of this virtual window, stakeholders and everyone else interested now can form their own impression of the future campus by rotating the screen and – by touching the designated POIs – learn some interesting details. For instance, how the nearby lake serves to cool the campus in summer and heat it in wintertime – with zero carbon footprint. But virtual group tours through the inner details of the architectural design as well are possible with this revolving monitor screen.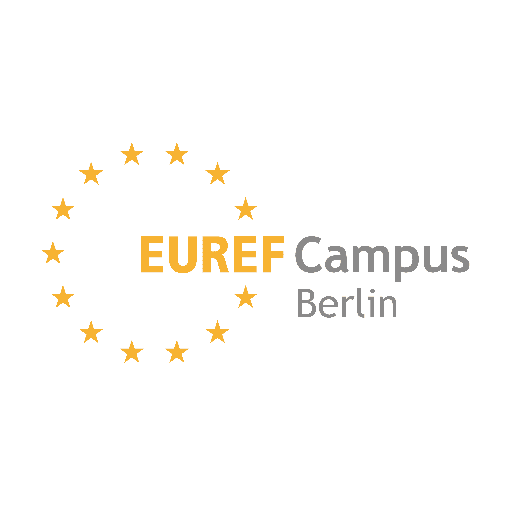 EUREF AG
Project facts
Client: EUREF AG
Context: EUREF-Campus Dusseldorf
Implementation time: 8 weeks
Finishing date: March 2020
360 degree architectural views
POIs with pictures, videos and animated diagrams
web-based CMS, bilingual
including transport box on wheels
The multi-touch rotating screen from Garamantis was designed for the multimedia mediation of construction projects. This allows the viewer to interactively explore objects in the form of panoramic views on the high-resolution bright Ultra-HD monitor (4K) with a 360-degree rotation around the vertical axis.

Time for a new spin! Rotating multi-touch screens together with augmented reality offer an immersive communication experience, for example for the real estate industry, trade fairs and events.
The 360 degree application of Garamantis offers an impressive insight into our building project and invites visitors to digitally explore the EUREF-Campus Dusseldorf. Whether potential tenants, project participants or interested parties, the intuitive touch screen operation enables an individual virtual tour, where background information can be called up if required. The innovative rotating screen is ideally suited as a presentation medium for a future project such as the EUREF-Campus Dusseldorf.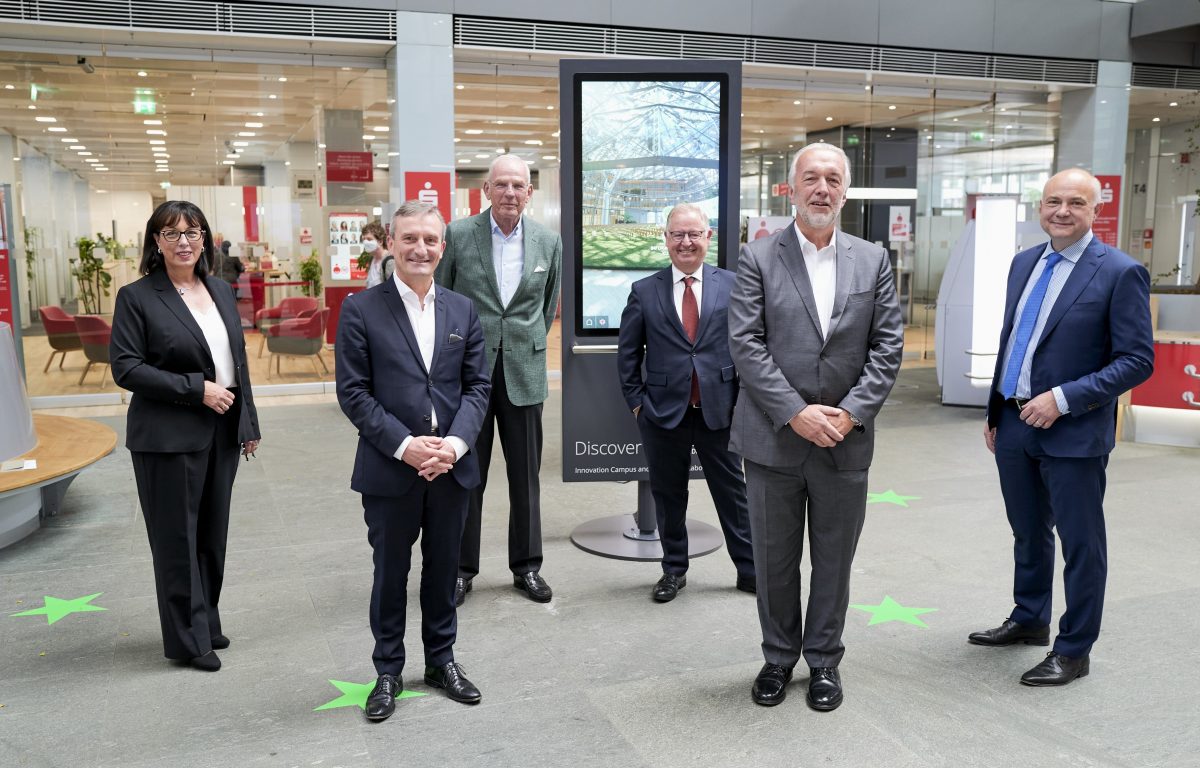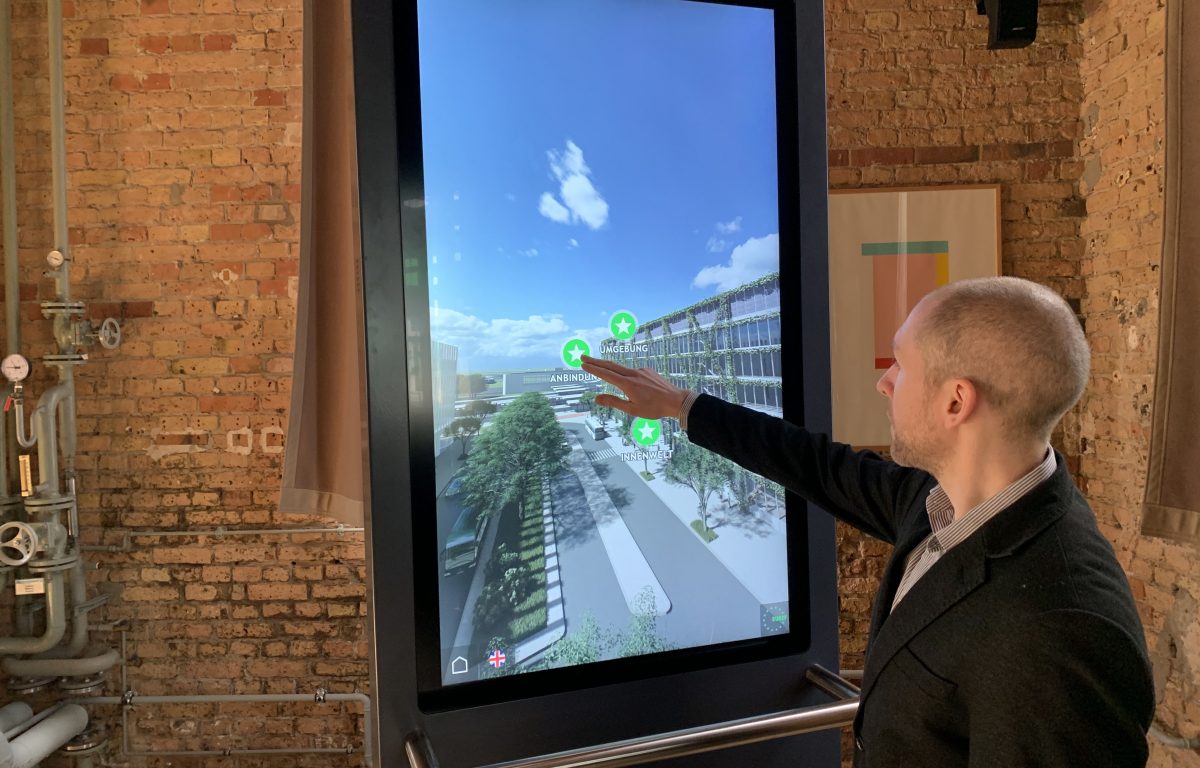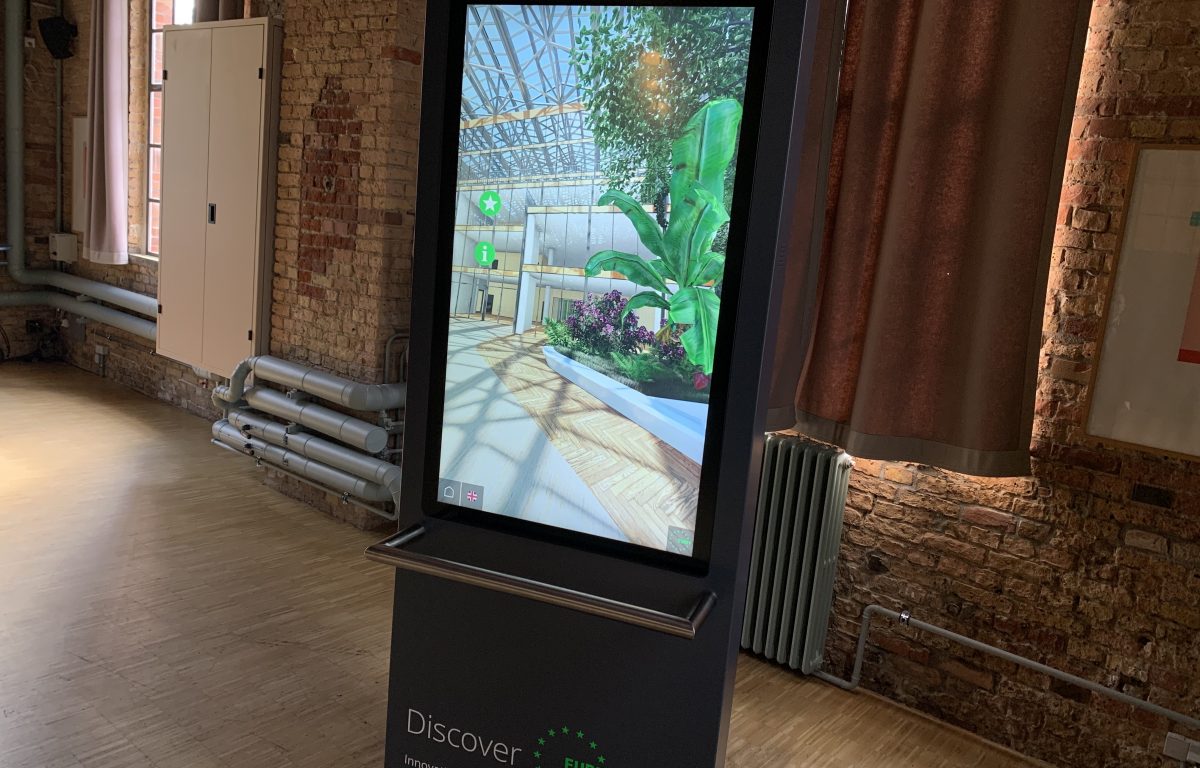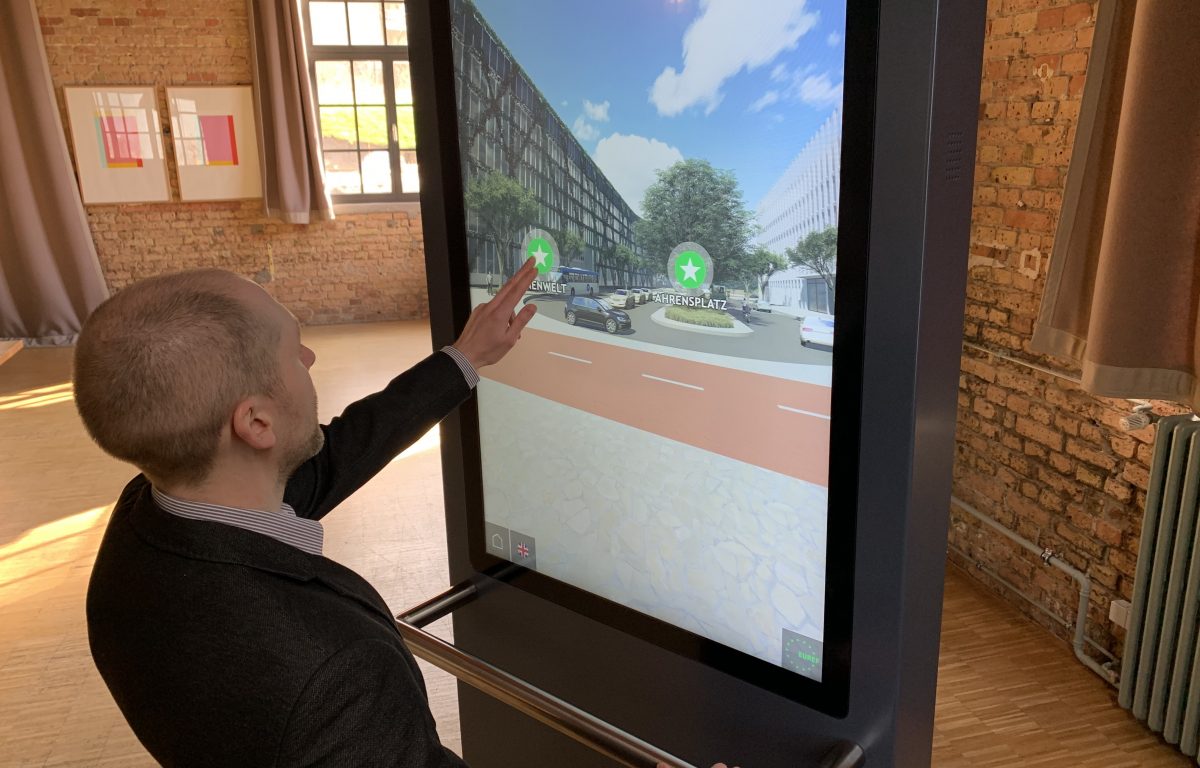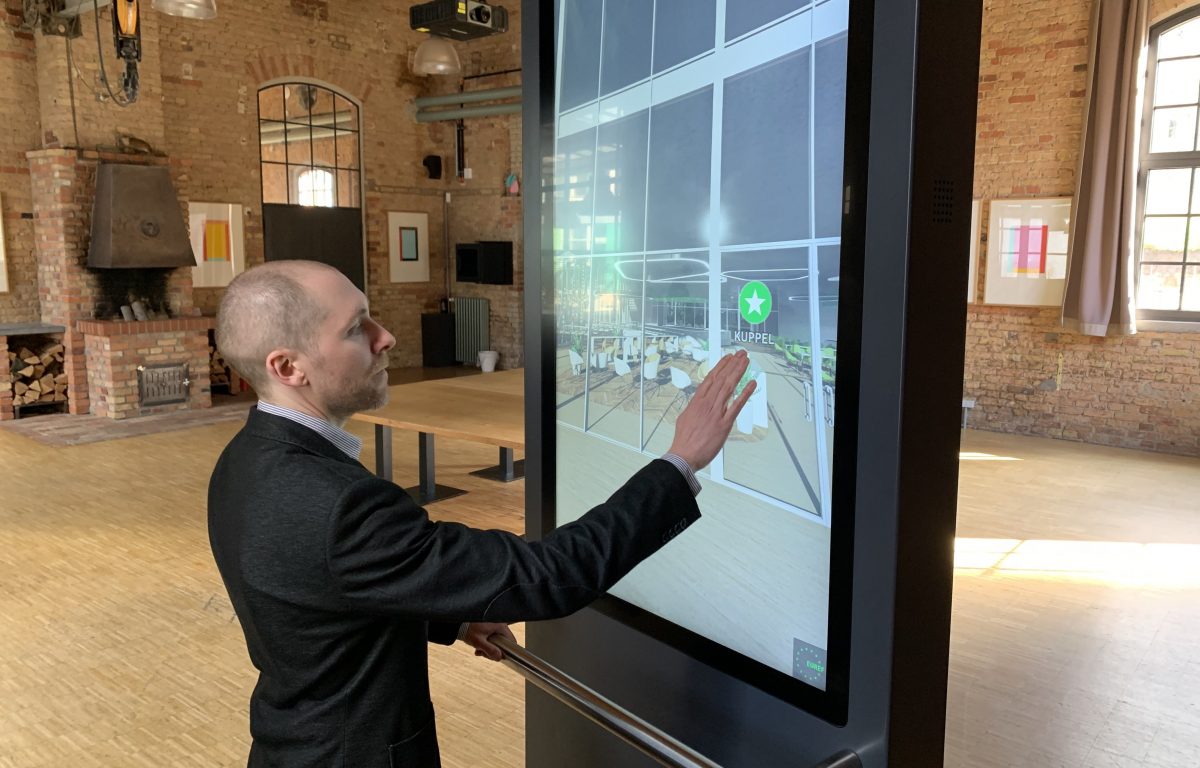 Stay informed about new Projects
Are you interested in interactive projects and new technologies? We are happy to inform you via newsletter from time to time.
Why the Whole World from Now on Revolves Around Your Content. Intuitive and immersive 360° presentation.
MORE INFO »