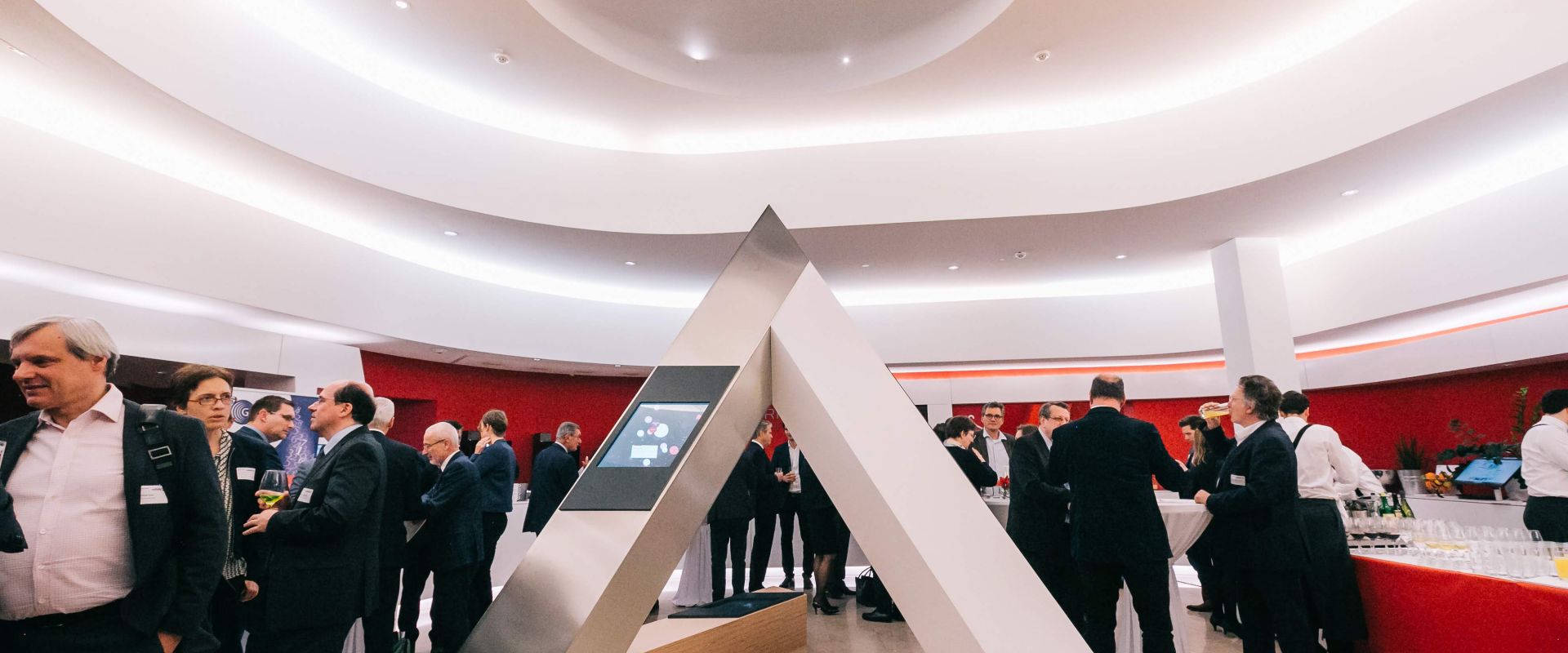 Austrian Standards Headquarters
Interactive exhibition commemorating 100 years of company history
The "100 Years of Austrian Standard" exhibition at the company's headquarters in Vienna opened its doors on 23 January with the company's New Year's Reception and the presentation of the "Living Standards Award 2020".
Interactive exhibition at the company headquarters
The interactive exhibition focuses on a century of Austrian Standard's corporate history and presents standards and regulations that have facilitated the smooth running of everyday life in Austria for generations. Our partner Ars Electronica Solutions conceived and realised the compelling visual language that runs through all four interactive installations, while Garamantis had the pleasure of providing the CMS and designing two of the exhibition's four installations.
In the lobby of the company's headquarters, a central interactive sculpture in the form of an infinite triangle welcomes visitors. The three legs of the triangle represent the past, present and future. Each is made of a different material, symbolising another important standard. Three networked multi-touch screens embedded in the legs of the triangle present these standards through interactive animated content and particle system simulations. Garamantis developed the "language" of the animated design as well as the multi-touch software.
The lifts are equipped with glass screens that display the standards and informative animations as the lift moves. The screens react to the state of the lifts (stopped, up/down) and complement the ride with animated images. The opening of the exhibition was a great success and future projects are already being planned.
Photos: Philipp Lipiarski

Ars Electronica
Project facts
Client: Ars Electronica Solutions
Context: Exhibition "100 Years of Austrian Standards"
Implementation time: 8 weeks
Finishing date: January 2020
Sculpture with three multi-touch screens
Glazed screens in elevators
Central content management system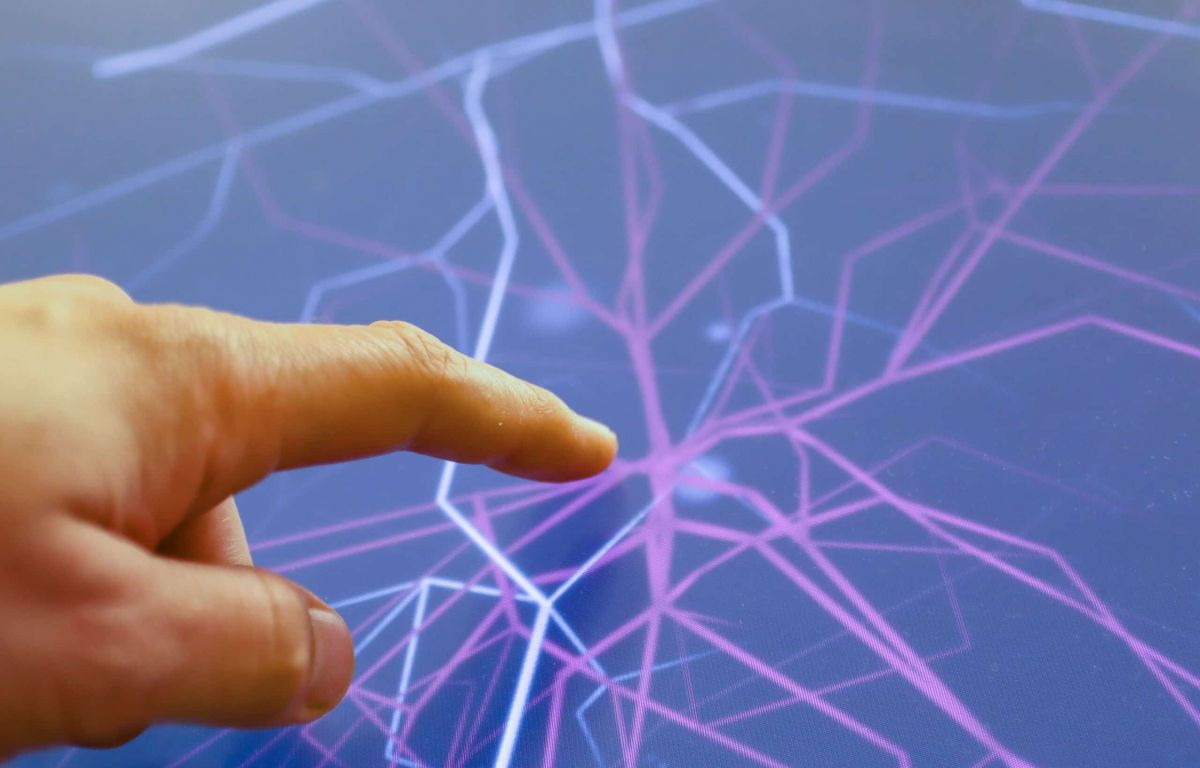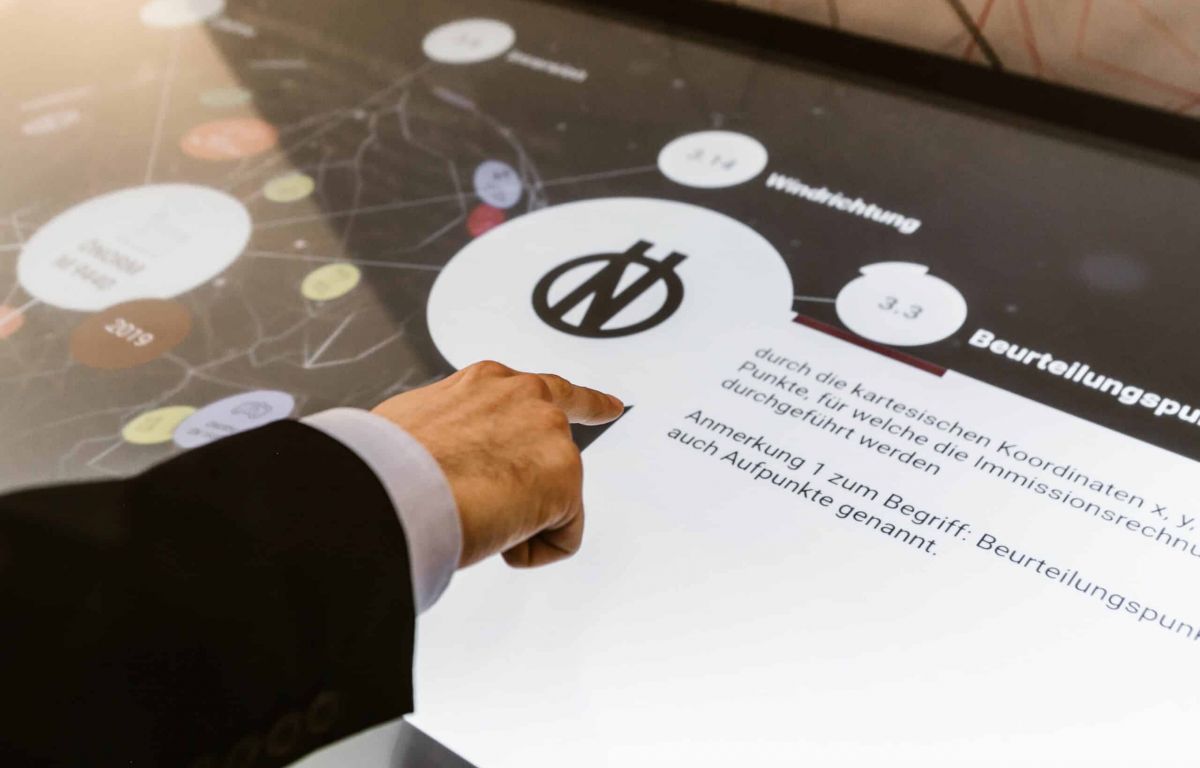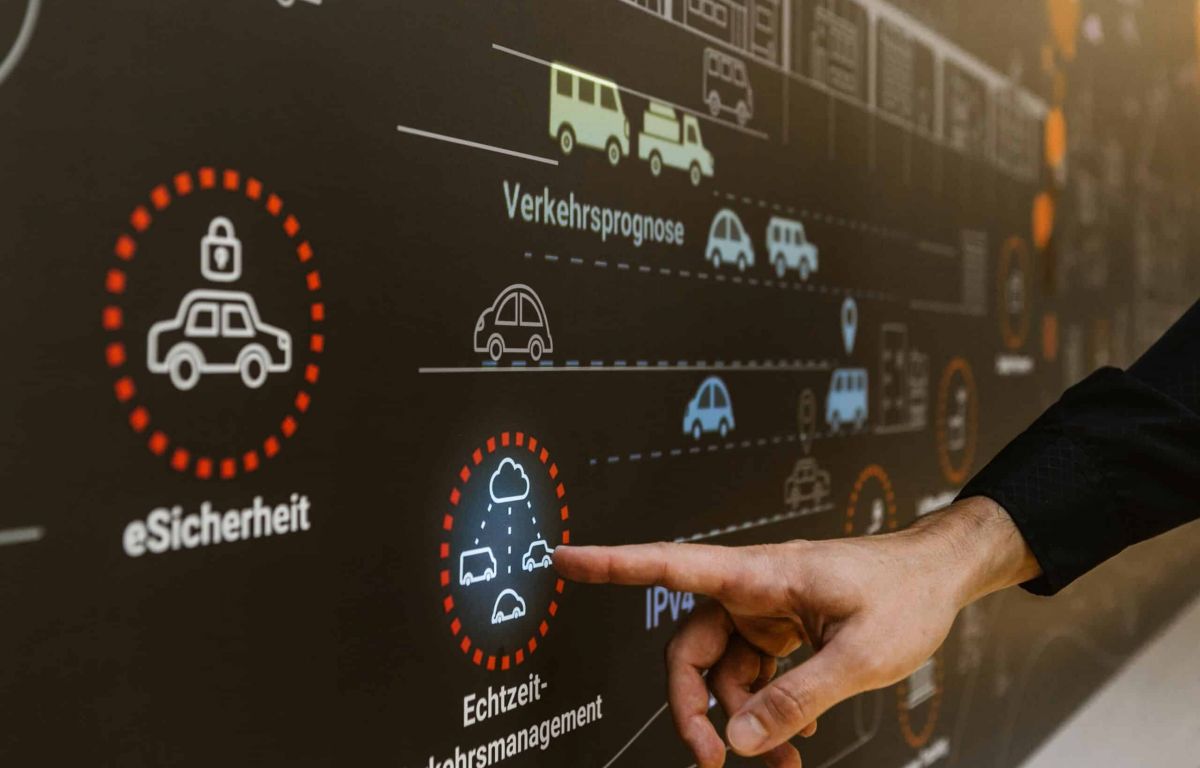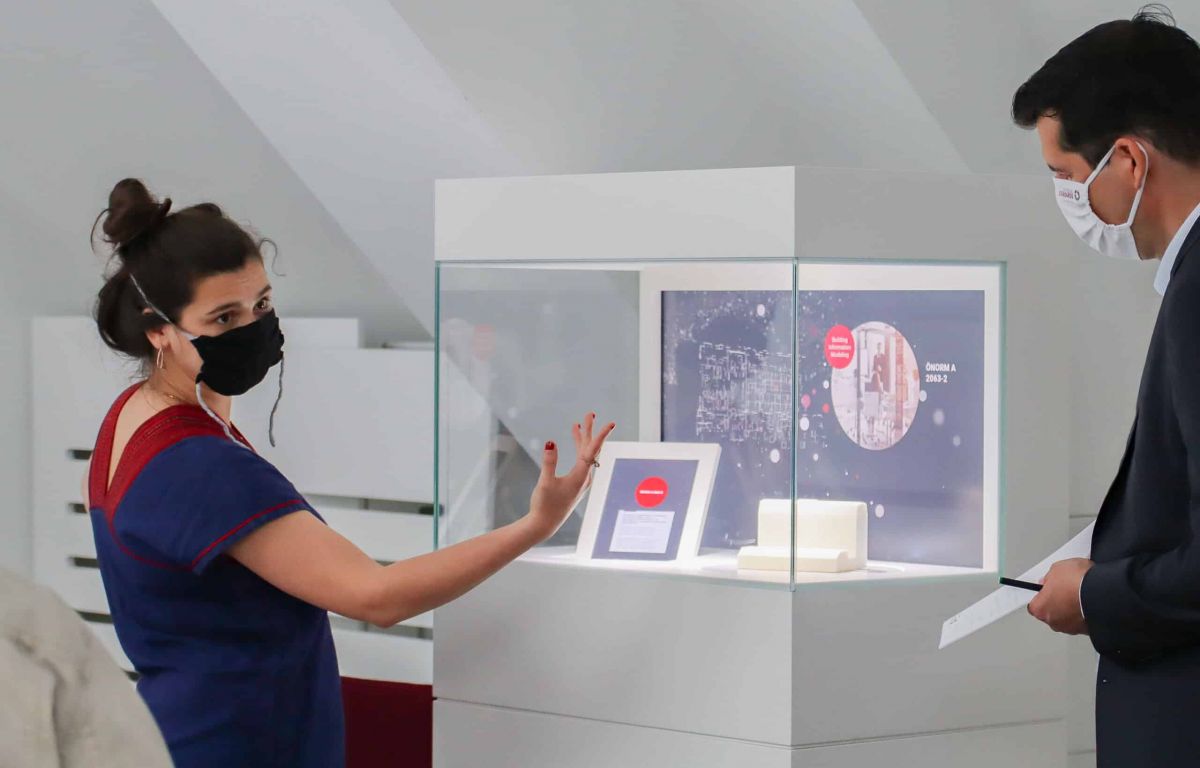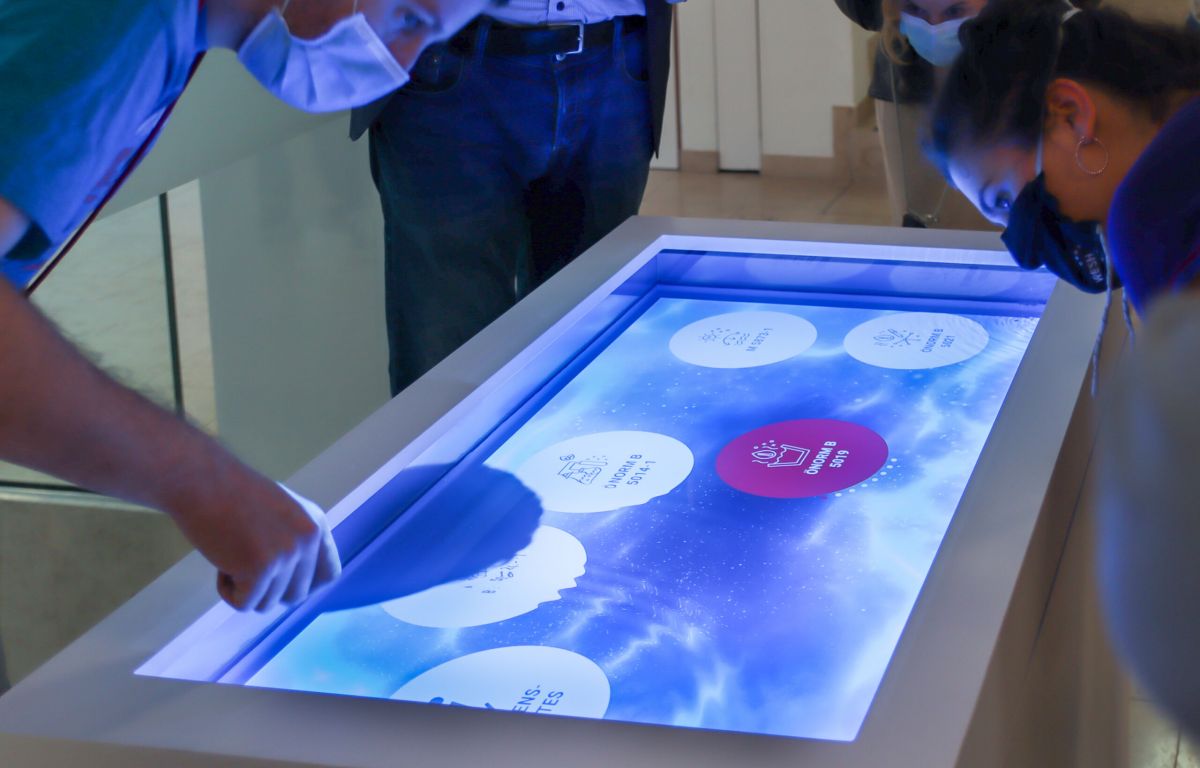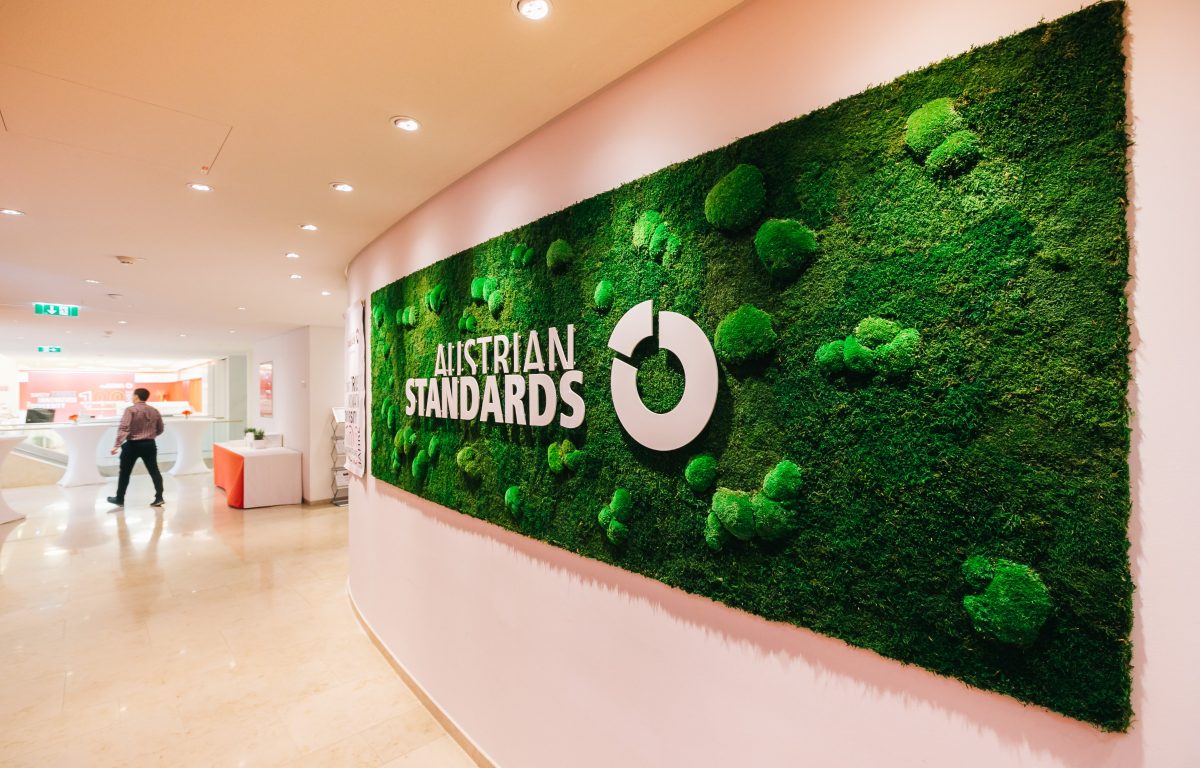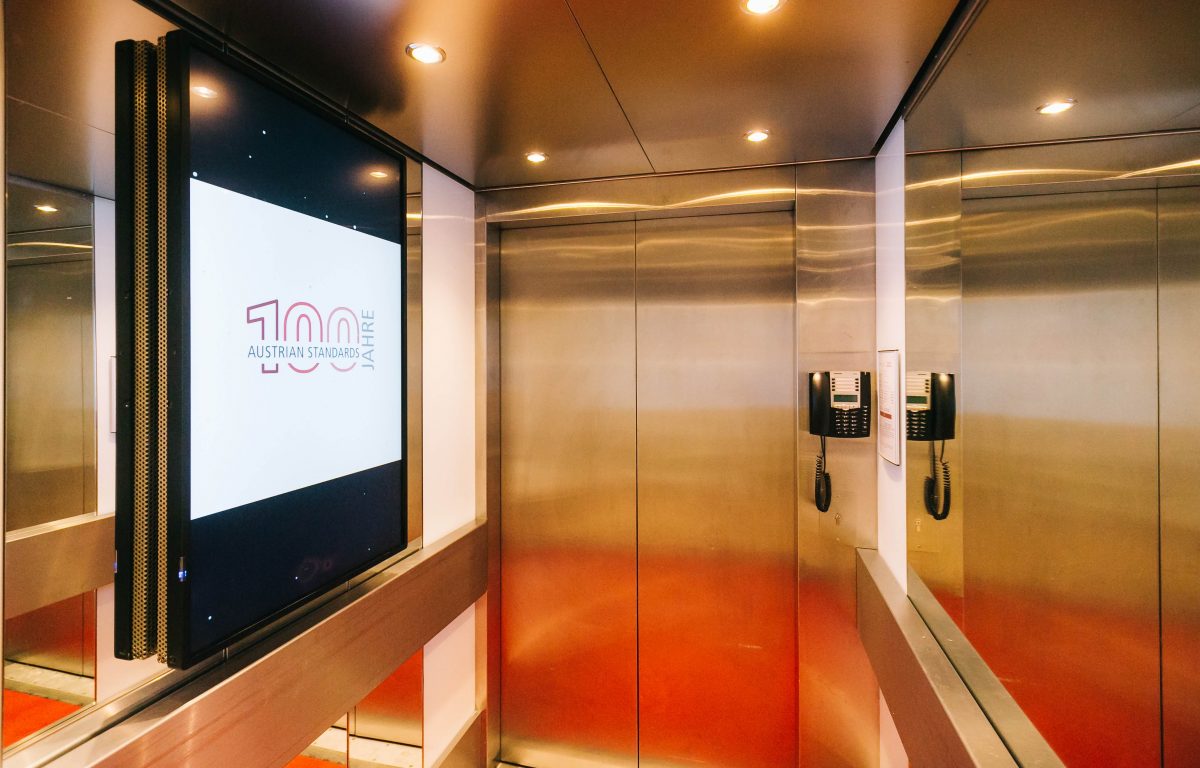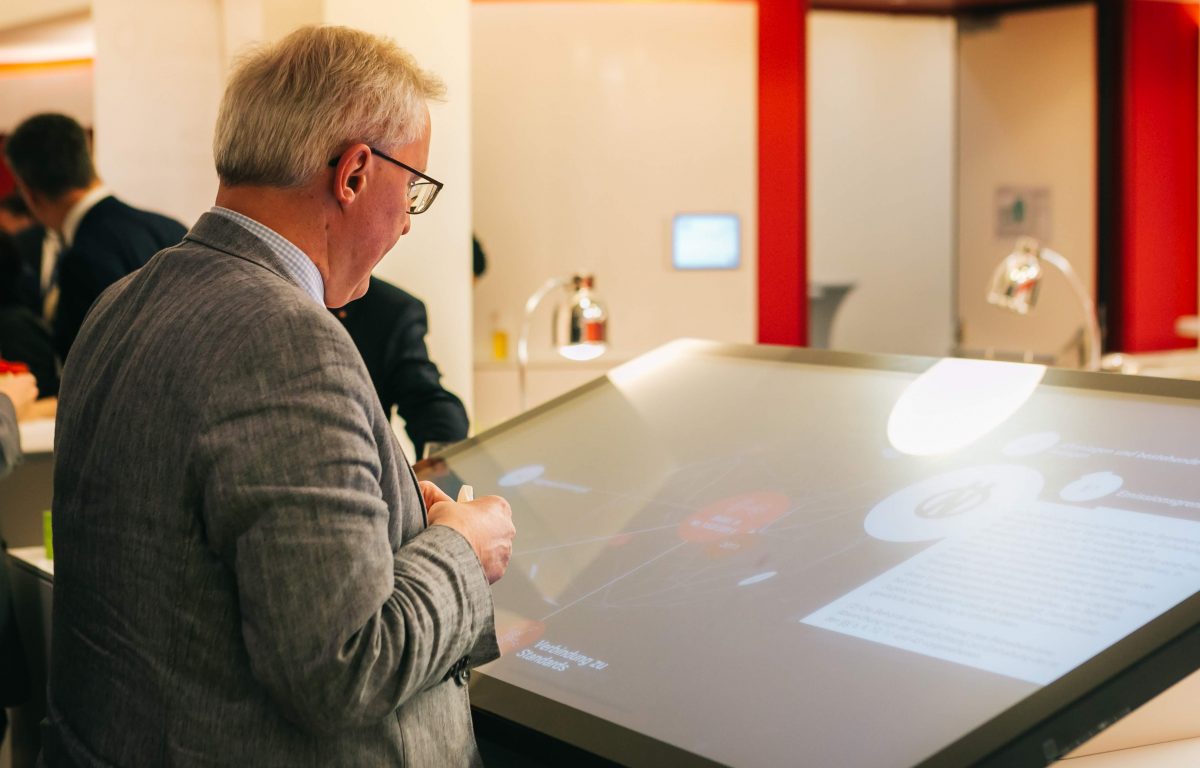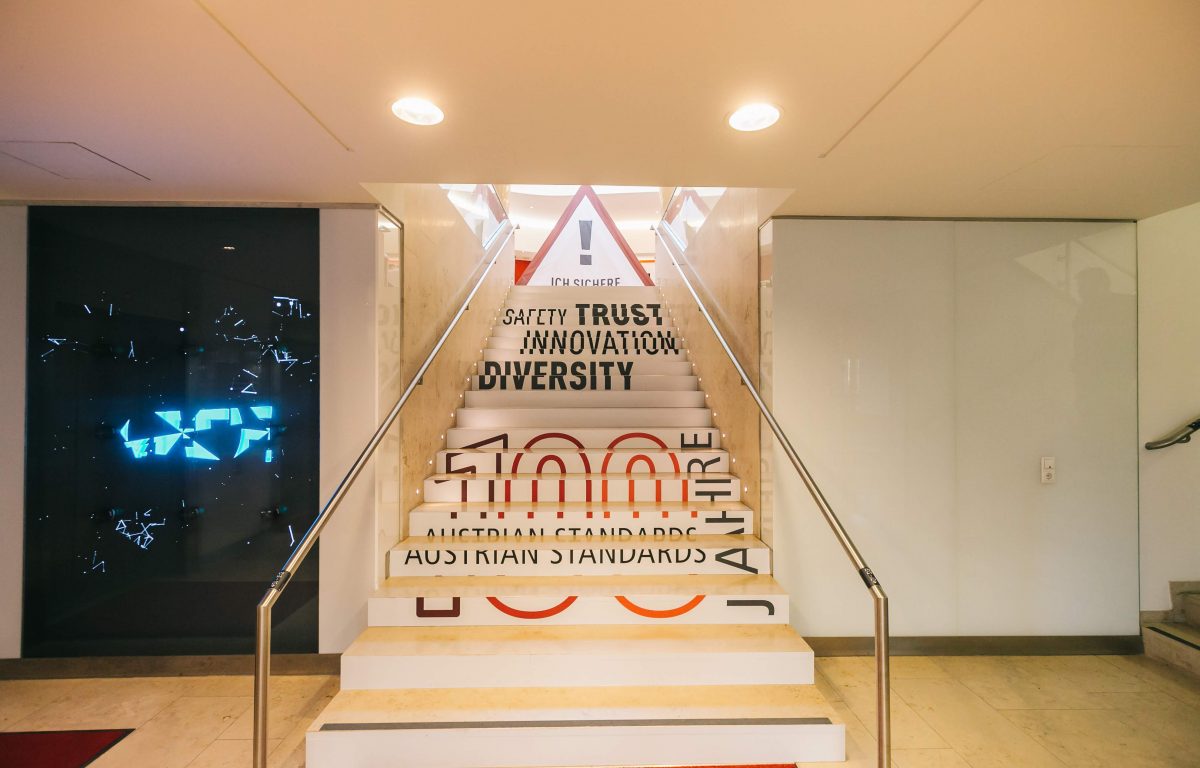 Our collaboration with Garamantis on the interactive exhibition of 100 years of corporate history has been smooth and efficient as usual. Based on our concept, within no time several individualized installations, complete with central CMS, were realized, set-up, and rolled out in Vienna. Our heartfelt thanks go out to the entire Berlin team!
Multi-Touch Software
Definitely No Standard-Issue Product, Just Like Yours. Unless You Develop ISO Standards. Individual software development…