PRESS AREA
Contact person, information and press reviews
Press Contact
We are looking forward to inquiries coming from magazine and newspaper editorial departments. Our founders and technology experts are always available for interviews and glad to provide background information. Our technological focus is on:
interactive installations
interactive showrooms
multi-touch technology
virtual reality / augmented reality
graphics hardware
display technologies
immersive projection spaces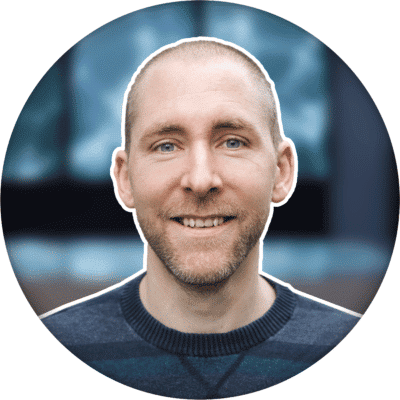 Andreas Will
Head of Communications
About Garamantis
Garamantis was founded in Berlin in 2014 and develops interactive exhibitions and showrooms. Individual software development is the focus of the worldwide projects that give the user an impressive interaction experience, for example at trade fairs, events and in museums. Garamantis is a long-standing partner of Ars Electronica and was awarded the title of "Culture and Creative Pilot" by the German government in 2020. Innovations such as the Garamantis multitouch scanner table and the interactive multitouch showcase emerged from the individual project business.
History
In the beginning of the year 2014, Garamantis was founded in Berlin by a group of experienced software developers gathered around Oliver Elias and Markus Dittebrand, who by that time already were able to look back on years of close collaboration with Ars Electronica. Ever since then, Garamantis and Ars Electronica have been partners in realizing interactive installations, projects, and exhibitions all over the world.
Beyond the project-based business, since 2015 Garamantis have committed themselves to the development and customized upgrading of interactive products, which, by virtue of their implementation of novel technologies, offer additional value far exceeding that of previous solutions.
In early 2017, Garamantis won the Innovation Award IT of the Medium-Sized Business Initiative ("Initiative Mittelstand") for their multi-touch scanner table. Their interactive display case was rated "Best of 2017" by the same organization, and Garamantis' interactive projection took home the prize "Best of 2018" in the "innovations" category.
The summer of 2018 saw the opening of Garamantis' branch office –complete with showroom, creative workshop, and additional office space –on the groundbreaking EUREF‑Campus, Berlin's latest technological think tank.
In the end of 2018 Garamantis became an official member of the Partner Network Berlin, which facilitates immediate access to economy, politics, and science in the German capital.
In summer 2019, a partnership with the agency Hustle & Bustle was concluded and a showroom was opened in Singapore to start sales in the Asian region.
As of 2020, the Garamantis team consists of seven permanent staff members who are supported in their tasks by a network of freelancers and partnering businesses. Garamantis worked with Sanofi on the "Pharmacy of the Future" as part of Startup Creasphere. The "Multitouch Scanner Table with Optical Object Recognition and Person Sensor" is awarded as Berlin Innovation by the Technology Foundation Berlin.
2021: The German government honored the team as "Cultural and Creative Pilots Germany". Despite the pandemic, the projects are becoming even more international with Dubai, Mexico and Hong Kong.
In 2022, the interactive Garamantis B2B showroom with multi-touch scanner table won the German Innovation Award.
Clients: business companies, federal ministries, universities, agencies, trade fair organizers and museums.
References: renowned names like the European Space Agency (ESA) and Europe's largest software group, but also governmental institutions such as the German Federal Ministry for Economic Cooperation and Development (BMZ) or the Federal Administration.
From the very beginning, a holistic overall concept has always been at the center of Garamantis corporate philosophy. Our objective is to create a new experience of interactive technologies for users by means of customized software development in combination with appropriately configured hardware.
Garamantis deliberately foregoes any cooperation with investors, external capital or subsidies. Thus, independence, self-reliance, and flexibility have been integral objectives of our business development from the very start.
Press Releases
Garamantis wins Gold at TITAN Business Awards 2023
Garamantis was one of the leading contenders in the "Marketing – Best Brand Experience – B2B" category and won the prestigious TITAN Award in Gold. The interactive B2B showroom project for FFT Produktionssysteme was realised by the Garamantis team at FFT's headquarters in Fulda. Exceptional showroom…
Registration press mailing list
Stay up to date and subscribe to our press mailing list.