Garamantis rank amongst "Germany's most creative heads"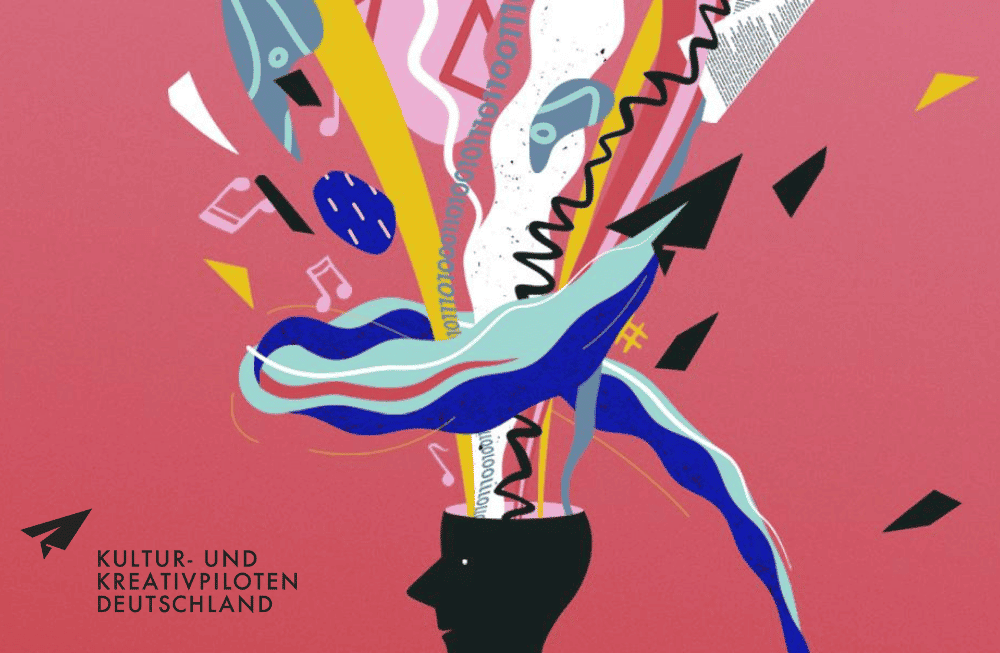 German Federal Government's Award for the Cultural and Creative Industry 2020
Berlin, December 1, 2020 – For the 11th time now, the Federal Government of Germany has honored the 32 most creative minds in Germany – the country's most innovative ideas and entrepreneurs – as Germany's Culture and Creativity Pilots 2020. Among the award-winning businesses is also Berlin's very own Garamantis Interactive Technologies.
In 2020, the application phase already produced a record-breaking result: more than 1,100 projects and companies from all over Germany applied, and around a hundred of these made it to the shortlist. During the interview, Garamantis clearly convinced the jury of experts from the fields of business, culture and politics. The interactive technology specialists will now benefit from a year-long mentoring programme and a wide network in the cultural and creative industries, which is sure to boost the company's already positive development.
Oliver Elias, co-founder and CEO of Garamantis says: "When it comes to our projects and our entrepreneurial decision-making, creativity is encoded in our DNA. That is why having been chosen among so many competitors makes us particularly proud!"
Marcus Dittebrand, co-founder and CTO of Garamantis: "We're looking forward to exchange ideas and enter a creative process with equally motivated businesses in the network. Only united we can master the challenges ahead of us."
Interactive live touchpoint solutions
Garamantis develop individualized live touchpoint solutions that come into their own everywhere where people and companies or organizations meet. The project highlights of 2020 were
• technical realization of the multi-sensory VR group experience "Climate Dome" for the Federal Ministry for Economic Cooperation and Development on behalf of Super an der Spree
• development and realization of an interactive showroom with multi-touch scanner table for procurement specialist Lingemann GmbH
• digital extension of the German Unity Day 2020 festivities consisting in a virtual 3D exhibition for Unity Expo in Potsdam on behalf of mediapool.
To quote Andreas Köster, Head of Communications with Garamantis: "This year as well our team has done an amazing job. In the wake of the springtime outbreak of the pandemic, thanks to our partners and colleagues we were able to compensate for all the trade show and event-related projects suddenly rendered impossible by developing and realizing showrooms and VR environments instead. Thus, creativity and flexibility have steered us through this crisis unharmed."
"Especially in challenging times like these we need the innovative achievements of creative entrepreneurs", states Peter Altmaier, Federal Minister for Economic Affairs and Energy. "The 32 entrepreneurs we have distinguished as 2020's Culture and Creativity Pilots impress with their powerful and effective core competencies. Whether as a one-man (or woman) freelancing business or in an interdisciplinary team, they develop products and realize projects with a groundbreaking capability to serve as interface between the cultural and creative industry, technology, and many other industry sectors. They count among Germany's most important cross-sector industries."
Prof. Monika Grütters, Federal Minister for Cultural Affairs and Media, stresses that last year's record-breaking number of applications as well as the contestants' diversity show that even unusual circumstances didn't break the innovative spirit of the cultural industry and its creative minds. Even in 2020, they continued to invent novel ways and products and to think outside the box: "This year as well, our Culture and Creativity Pilots demonstrate how much the cultural and creative industry and their fresh inventive spirit contribute to our country's competitiveness and at the same time facilitate public participation. Especially in times of the current crisis, we rely on their solution-oriented way of thinking and entrepreneurial courage to bring novel ideas to functional maturity."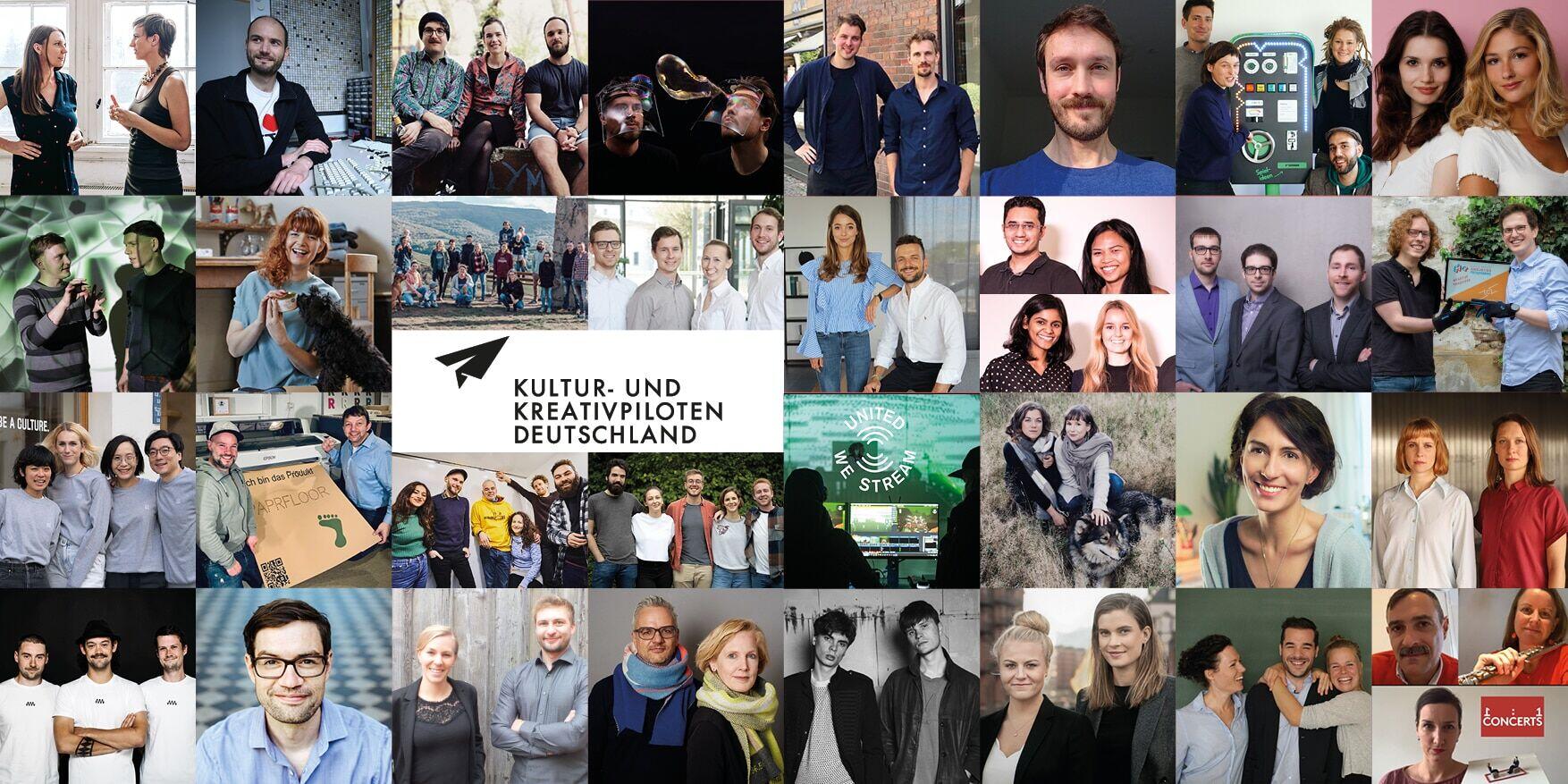 About Germany's Culture and Creativity Pilots
Every year the German Federal Government appoints 32 carefully selected companies and organizations as "Germany's Culture and Creativity Pilots". During the selection process, the focus is on the respective entrepreneur's personality, and for the following year, the awardees participate in an individualized mentoring program. The benefits from this involve workshops, consultation by two professional coaches, the exchange with other teams and outside experts, not to mention the nation-wide attention for winning the award.
About Garamantis Interactive Technologies
Founded in 2014 by Oliver Elias and Marcus Dittebrand, from their base at Berlin's EUREF-campus Garamantis develop unique interactive installations for live touchpoints. A highly individualized software development lies at the center of their worldwide project activities, which offer their users a vivid interactive experience, for instance in showrooms, at Points of Sale, or inside Virtual Realities. Garamantis is official partner of Ars Electronica, one of the world's most renowned media art institutions with more than 200 employees.
Video: Announcement of the official 2020 Culture and Creativity Pilots