OUR PARTNERS
Friendly agencies and long-term partnerships
Ars Electronica


Since 1979, Ars Electronica have been looking for the interface between art, technology, and society and have set milestones in the field of interactive technologies in the process. With roughly 200 staff members, Ars Electronica today is one of the most important and renowned media art institutions in the entire world.
The Ars Electronica Festival as a testing ground, the Prix as a competition for the best brains, Ars Electronica Center as a year-round platform for presentation and interaction as well as the Futurelab as a hotbed for research and development – they all possess their worldwide network in science and research and in the world of art and technology. Amongst them, these four pillars of Ars Electronica share inspiration and put visionary technologies to the test in a unique creative feedback-loop.
Garamantis is in especially close contact with Ars Electronica Solutions, the organization's department specialized in creating customized interactive product and service solutions in the fields of brand lands & exhibitions, event & show design, and urban media development. In cooperation with this partner, we have realized interactive projects all over the world, for instance in Doha, Singapore and China. Both parties benefit from the transfer of resources and technology brought on by this joint venture, particularly in the region of Germany, Austria, and Switzerland.
We were able to solve the challenging task of creating interactive tools for the newly opened Linz brewery in the Tabakfabrik excellently with the support of the Garamantis team. Practical solutions were always found in an uncomplicated and competent manner. Despite Corona-related absences in our team, we were able to manage the implementation on site.
With a cross-national and challenging project like the EXPO Dubai, having a reliable and dedicated partner like Garamantis at our side has been particularly important. Garamantis have again proven themselves as facilitators of a smooth implementation who always had innovative approaches to a solution up their sleeves. The installations were realized swiftly and rolled out in Dubai in several phases. My thanks go out to the entire team for their commitment, and I am looking forward to the next projects!
At the Global Shift exhibition in Bregenz, our task was to bring the topic of climate change closer to a predominantly young target audience. We wanted to let visitors actively participate in it. The well thought-out topics, the professional implementation of the software by Garamantis and the great cooperation with ESA contribute significantly to the success of this exhibition, which hits the pulse of the times.
Integrating a Deep Space 8K into the newly refurbished Sinaloa Science Center in Cualicán as its highlight and centerpiece has been quite a challenge, on various levels. Under these difficult circumstances, Garamantis not only proved themselves one of our most reliable partner businesses but, with their outstanding commitment, flexibility, and professional expertise, were a cornerstone of the project's success.
Our partner Garamantis collaborated with us expediently, pragmatically, and with a lot of enthusiasm and love for the project. The extensive wall projection with its storytelling features has become one of the exhibition's highlights. Visitors marvel at the effects of the numerous interactive stations inside the exhibition, which operate and fulfill their duties absolutely reliably.
I´m sure you know what it's like: You come up with an idea, and if you find the right partner for its realization you're perfectly happy. But are you also familiar with a situation where this partner inspires you to an implementation of your idea with an even better result? Such a partner you'll find in Garamantis!
Garamantis is one of our most important collaboration partners. Their dedication, creativity, reliability, their quality and expertise are exemplary, and Garamantis' numerous successful projects worldwide bear strong witness to that.
EUREF – Campus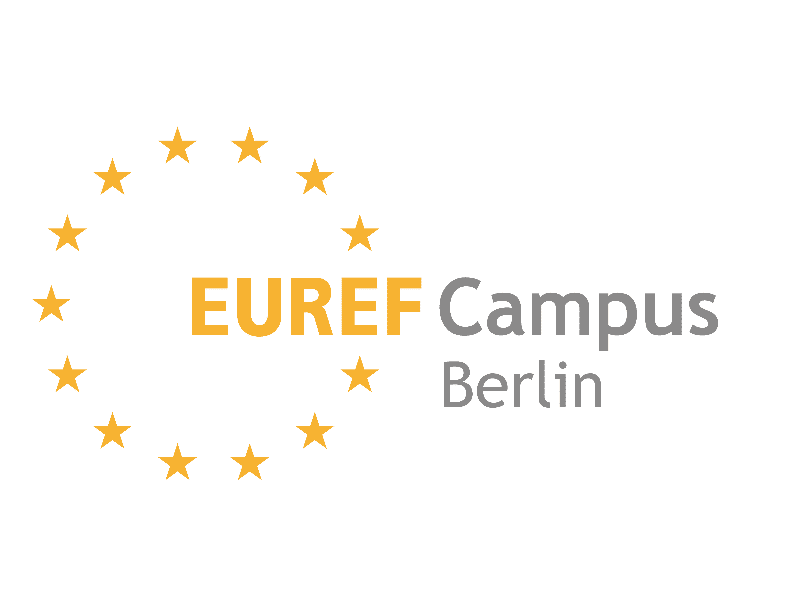 With its area of 5,5 ha, the EUREF-Campus serves as both a symbol of the German energy revolution and a facility area for companies in the energy, sustainability and mobility sector. As early as 2014, Europe's most up-to-date urban district was able to achieve the climate goals as established in the German Federal Government's "Climate Action Plan 2050". By now, more than a 100 world‑renowned corporations and research organizations have set up quarters here. In the area surrounding the widely visible landmark of the Schöneberg gasholder, this innovative community consisting of established companies, start-up businesses, and academic and research institutions works together on developing intelligent solutions for a city of the future.
As one of the businesses selected for this location, Garamantis here runs an interactive adventure showroom with adjacent facilities for technological development. Visitors can try out the interactive installations on show and experience cutting-edge presentation technologies.
Even on the EUREF campus, the sun does not always shine. That's why it's great that our many national and international guests can go on a gasometer tour throughout the year. It's also great fun with VR glasses in the Garamantis showroom. The EUREF campus is a real future destination!
The EUREF-Campus is a place for the future where well-established enterprises and start-ups alike as well as science and research organizations can work together on subjects concerning energy, mobility, and digitalization. Being a young business, Garamantis with their innovative presentation technologies fit in perfectly with our EUREF community and are going to assist us in visualizing the often complex facts in a graphic manner. Already now, the Garamantis showroom is an important port of call for visitors to the EUREF-Campus.
mediapool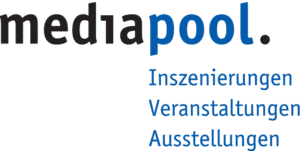 The Berlin agency mediapool has been able to prove its planning know-how for more than 25 years in almost all types of events. Besides professional expertise, the events benefit from the 360-degree view of experienced employees. Especially for complex productions our partners of mediapool offer agency services from one source and with absolute planning reliability.
In a time far away from business as usual, together we succeeded in implementing a great and innovative project. The special challenges of working with a large public authority, the enormous amount of content and the short processing time did not cause any problems thanks to Garamantis' professional approach. I appreciate the great cooperation and look forward to further exciting projects!
Both new developments and project handovers have worked well with Garamantis. Flexibility, teamwork and communication led to the highest level of professionalism and an optimal result for the customer.
The multi-touch table by Garamantis has turned out to be an absolute crowd puller. Especially in the diverse range of a fair a welcome attraction for the exhibition stand of the Federal Government. The applications realized on the table were performant. For short-term requests for changes and additions, the Garamantis team responded creatively and quickly. I look forward to upcoming projects with colleagues from Garamantis.
Hustle & Bustle Singapore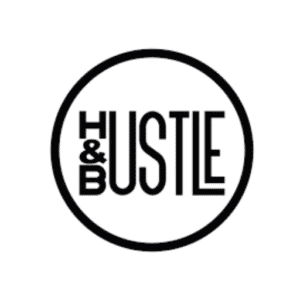 Hustle & Bustle is a regional integrated brand experience agency, offering a complete suite of services encompassing everything from campaign branding and site fabrication to smart networking software solutions and state-of-the-art immersive technology.
Championing ground-breaking 'firsts' for our corporate clients and their customers, Hustle & Bustle's approach is designed to delight and astound. By placing exciting creative concepts and digital innovations at the forefront of each experience, spectacular and unforgettable moments are crafted to mesmerize and leave a lasting impression.
We are always looking to create memorable experiences for our clients through the latest technology and services. Garamantis is a leading interactive technology company that has been at the center of innovation in our field of work. The forging of this partnership with Garamantis is therefore synergistic and essential in our journey to redefine brand experiences and spark wonder in the process.
To break the norm of car show, car marques have to integrate various interactive elements to better engage their would-be customers. At Isuzu, they managed to find new fans with Garamantis' multi-touch interactive surface where visitors could physically draw their ideal truck design and have it scanned and digitized into the virtual truck of their creation. The Garamantis team was swift and efficient in creating and optimizing the content for us. The end product is nothing short of being flawless and engaging, kudos to the Garamantis Team!
A conventional vintage showcase usually dictates that the guests cannot touch and interact with the rare and expensive antiques, but with Garamantis' interactive display cabinet, you can have the cake and eat it too. By allowing guests to remotely interact with the vintage camera, guests could learn a lot more about the camera's history, while being able to view it from all angles!
SUPER an der Spree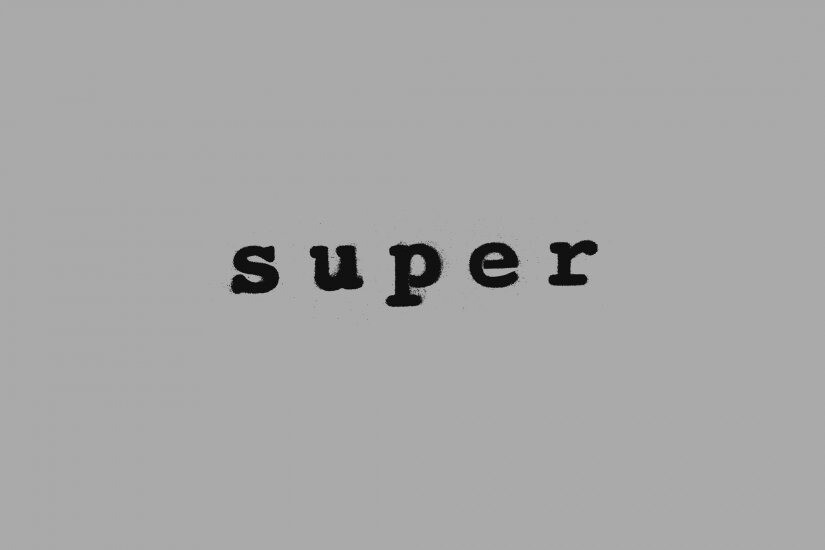 Super an der Spree is a creative, digital and campaigning agency. Super creates emotional connections between people, brands and opinions. Super gives brands and products meaning in consumers' lives.
Since 2016, Garamantis has enjoyed working closely with the Berlin agency to realize "super" projects.
Again, the technical realization of the 360-degree climate dome for the BMZ was super with Garamantis. Technically, qualitatively, innovatively and humanly a pleasure!
The interactive stand at "International Green Week" trade fair in Berlin, designed for the Federal Ministry for Economic Cooperation and Development (BMZ), was a huge success. The multi‑touch scanner table and the interactive display case simply are "something new" and thus attracted the trade fair visitors. We knew we could rely on Garamantis and were once again thrilled with their creative visions and the technology applied. We are already looking forward to the next great project!