Virtual Reality for Companies
When Reality Just Won't Do.
Want to enter the innards of a gearbox? Excavate a part of Pompeii? Or take a look at earth from an astronaut's vantage point? If the answer is yes, we are ready to beam you up! We build no less than an entire world around your product or desired subject matter for your target group to dive into (and splash around in). Sounds too good to be true? In fact, our VR has snags of its own: people always doggedly refuse to resurface! Long waiting lines are to be expected. And there even have been reports of addiction amongst users... Meta and Google also see the future in the virtual world. But we already have it today!
Features dreams are made of:
Cordless VR headsets: once you have drifted through a coastal area as a seahorse, you probably don't want to hit shore all of a sudden. That's why our VR headsets offer up to 10 square meters range of motion. And that's really a lot of space, not only for a seahorse.
High-quality hands-on content: Houston, we have no problem! The control works so intuitively that it doesn't take a rocket scientist to operate it. And with one of our controllers, users can also effortlessly reach for the stars.
Efficient 3D modelling: our Unity 3D development environment really is the land of opportunity. But of course, your budget might beg to differ. Therefore, our 3D artists do not create everything from scratch, but instead use preexisting content as much as possible to keep the costs low.
Well thought-out concept: We boldly go where ... man has gone before, and we seek out familiar worlds, ones we know how to control. Together we translate your ideas into immersion without loosing the grip on reality: right from the start we'll always let you know what's possible – and what is not.
360°support: Even in the real world we will not let you down. Our service comprises on‑site support of your VR station and staff training. And if we really cannot be there physically, we are happy to support you via remote access.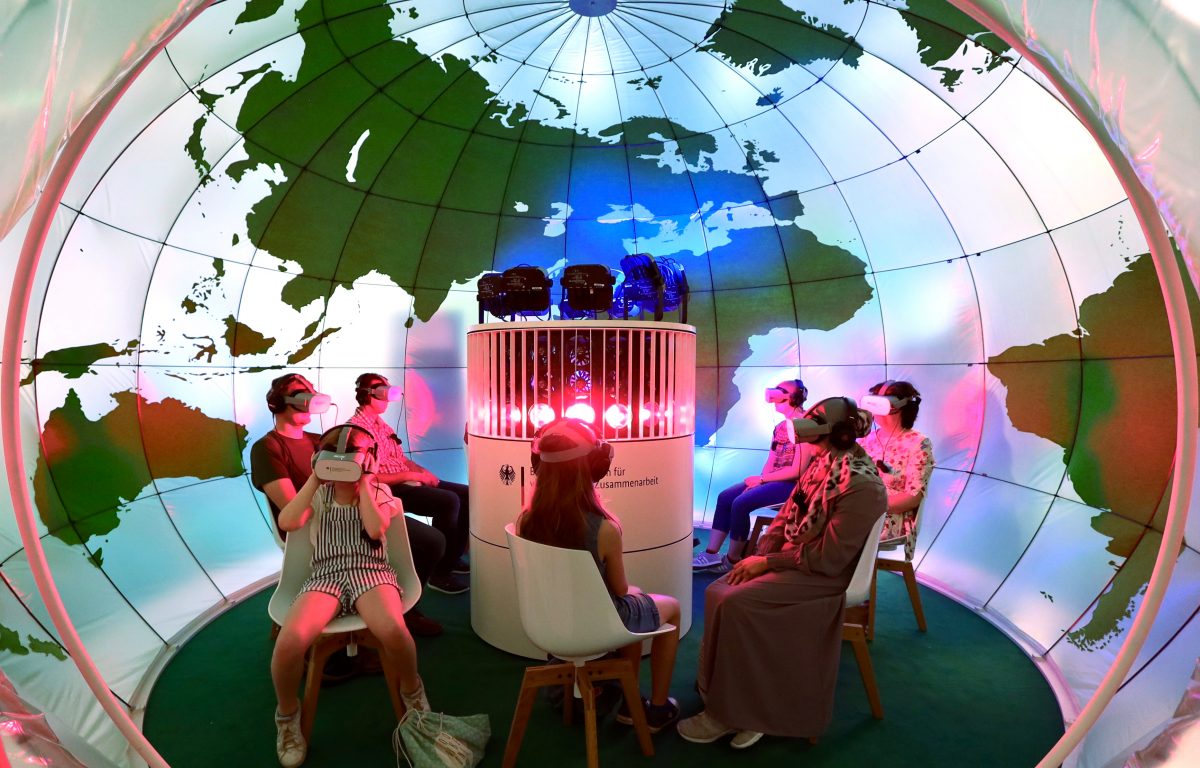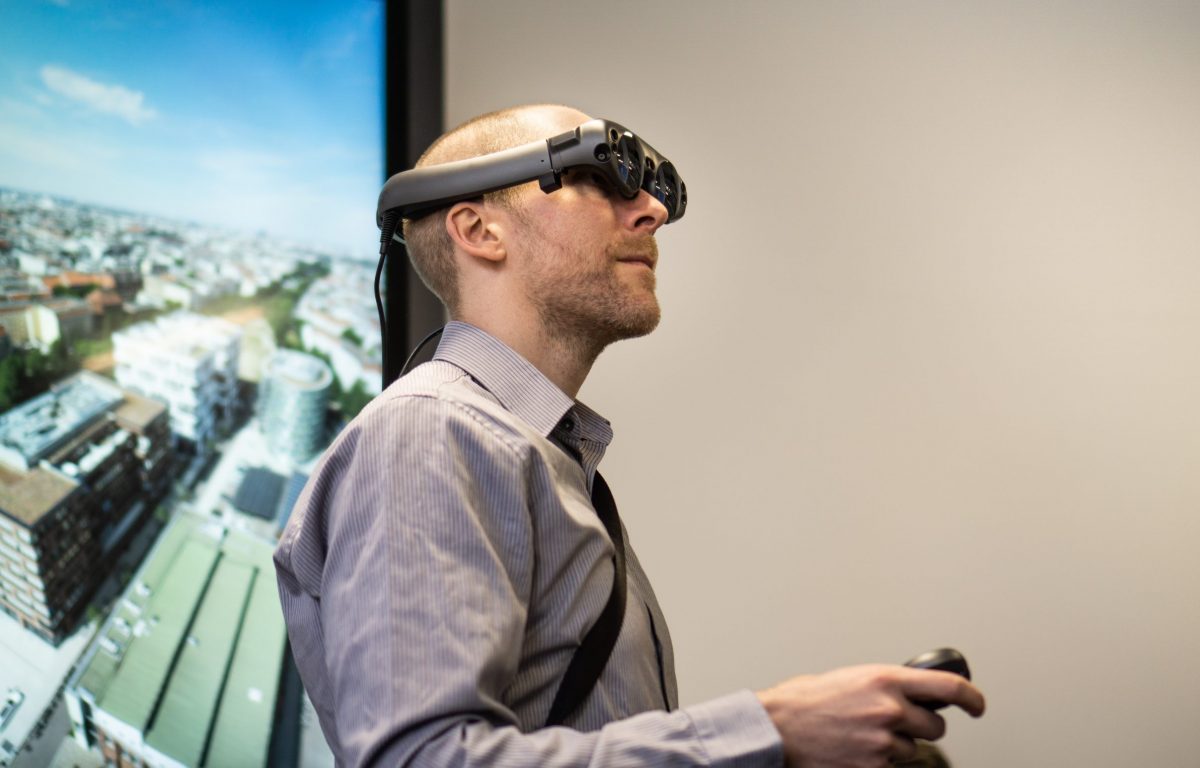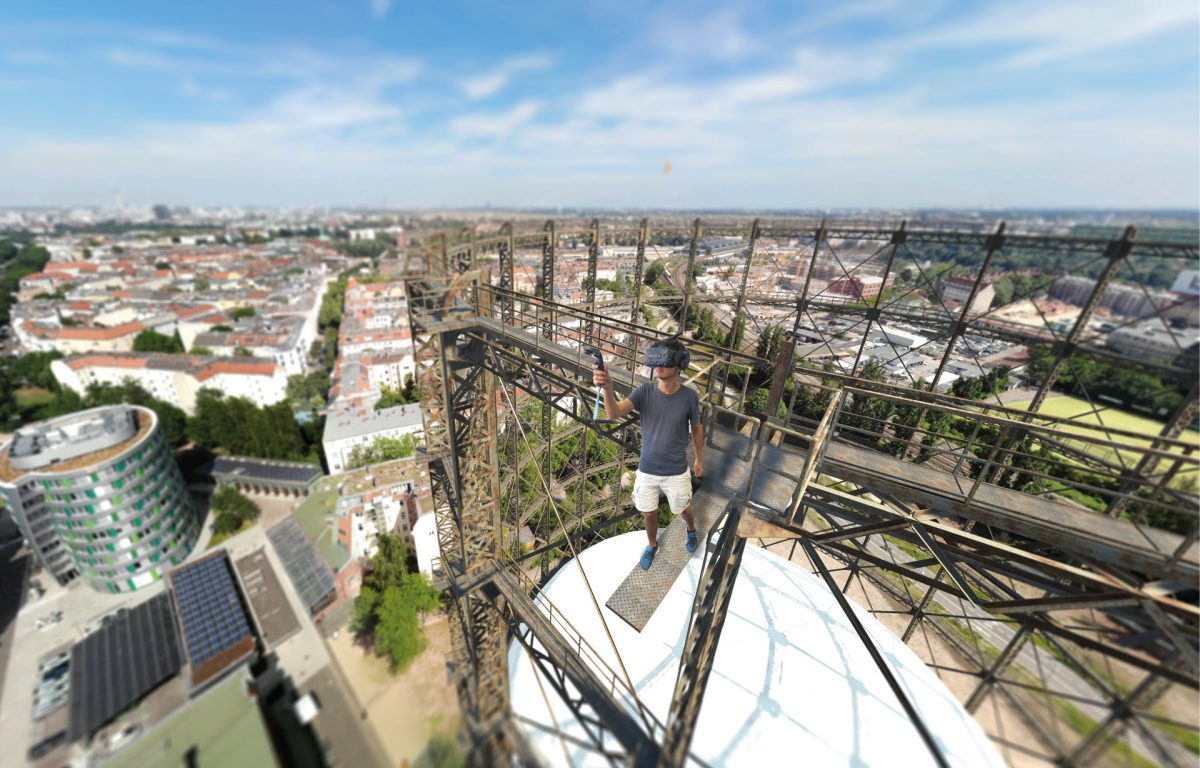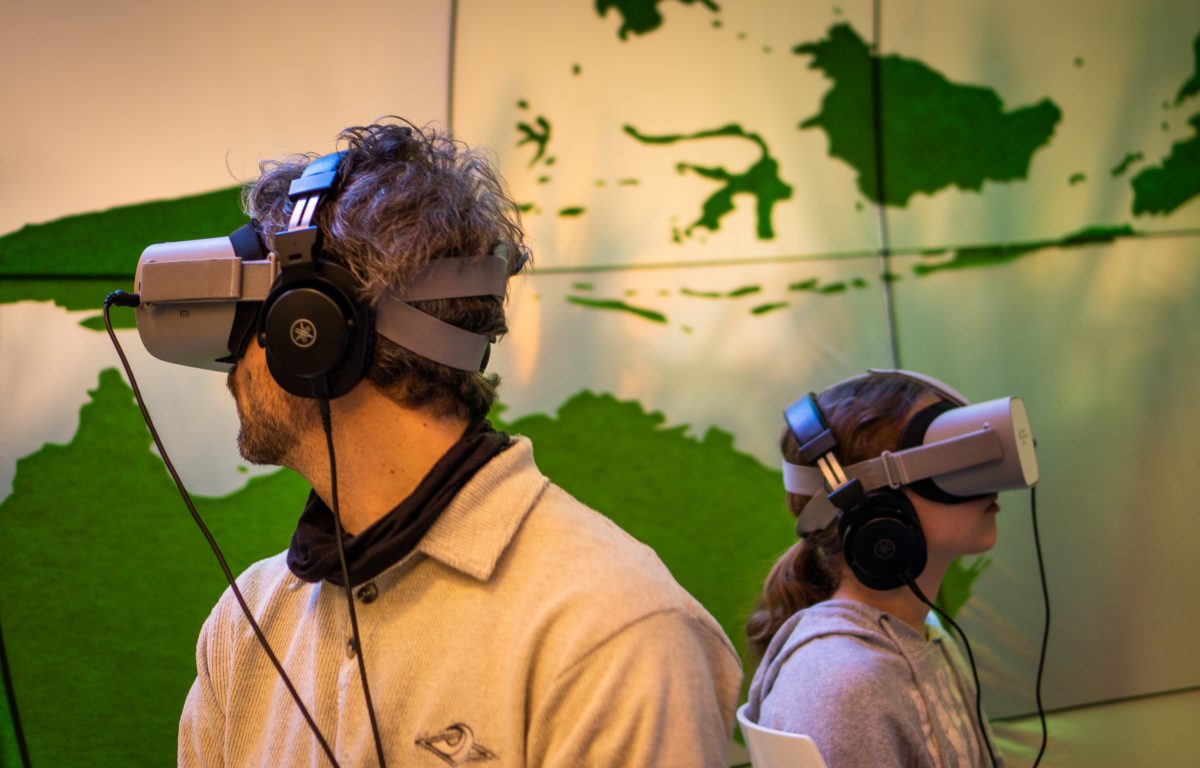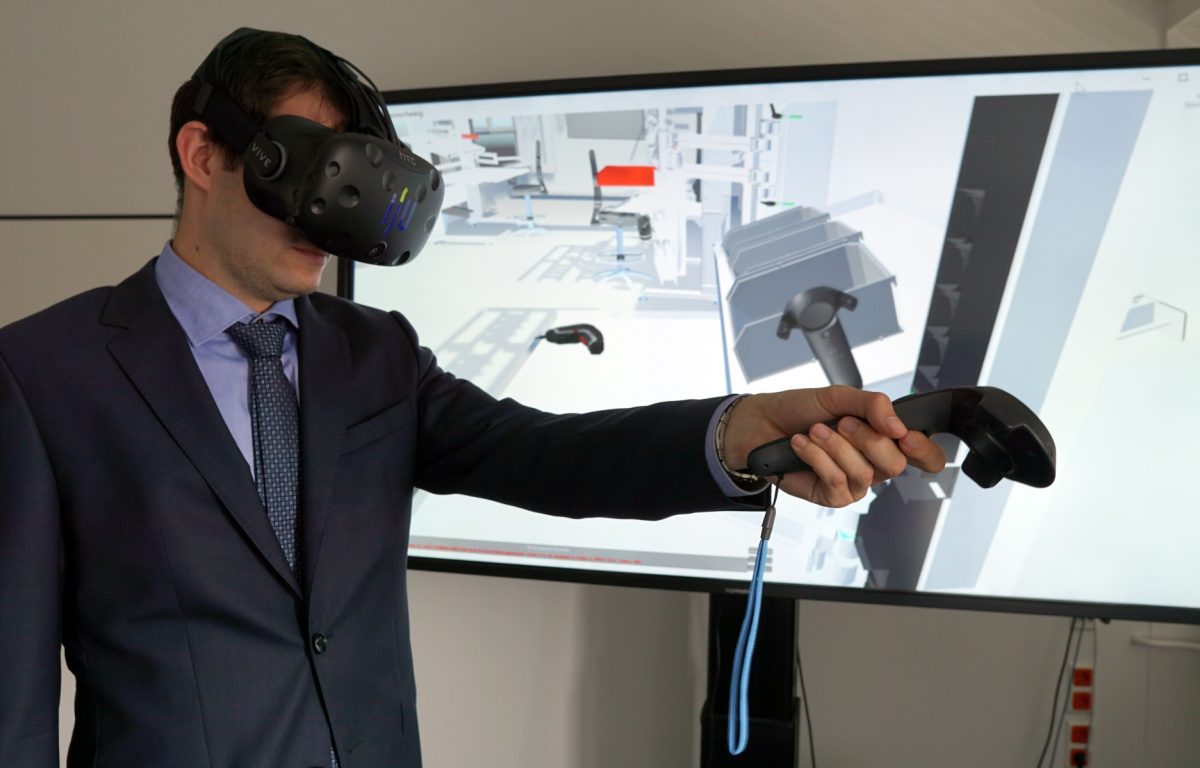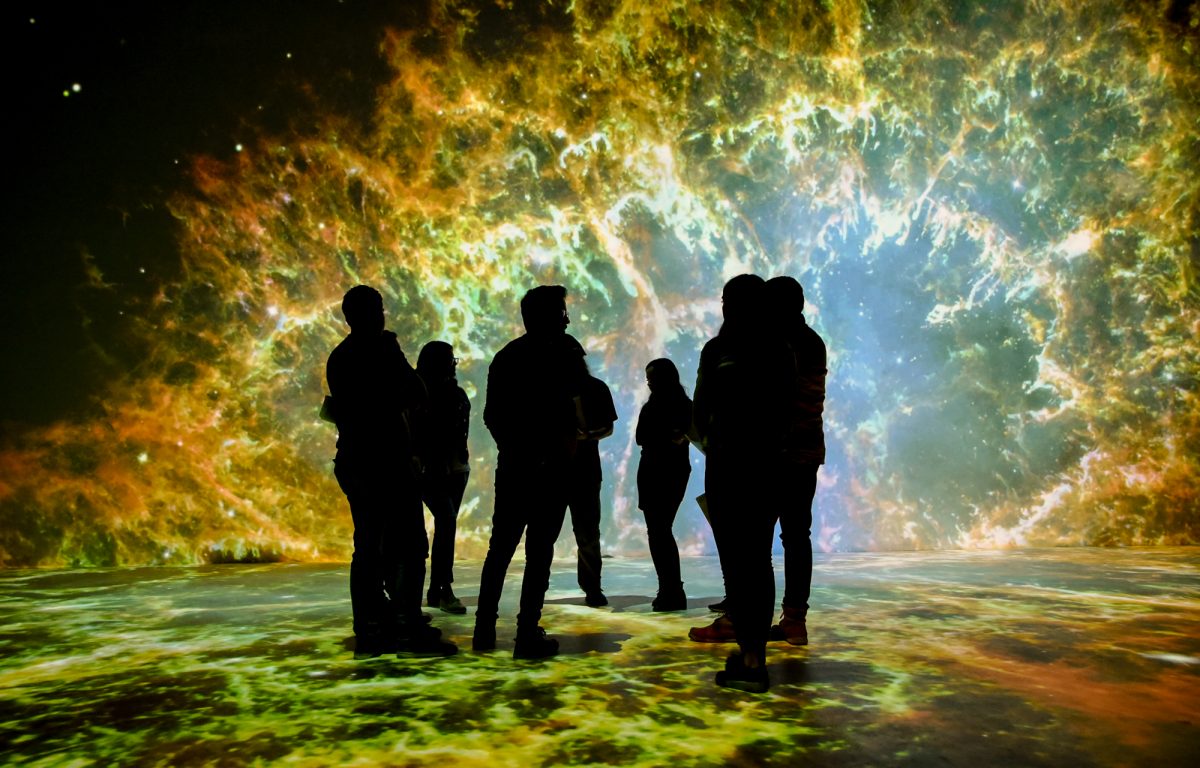 TRADE SHOW HIGHLIGHT
You want to be the first mover in your industry? Impress your clients with VR at the next trade show!
IMMERSIVE EXPERIENCE
Your clients will certainly keep products and stories they have experienced in the VR in good memory.
UNIQUE POSSIBILITIES
Open up new dimensions and afford digital insights no other technology can offer.
INDIVIDUAL AND EFFICIENT
A smart concept minimizes costs and utilizes the full potential of hardware and software for the benefit of your presentation.
The way to get your custom-made VR station in 5 easy steps
You contact us – by phone, email or chat.

We give you free and non-binding advice and offer helpful suggestions concerning your project.

You receive a detailed offer and a project schedule from us.

We conceive, design and program your virtual environment and take care of the technical set-up. In the process we either use already existent 3D models or we create them from scratch according to your specifications.

We assemble and set up the VR station at your premises or your desired location (trade fair, etc.) and train your staff.
Free advice
Sie interessieren sich für interaktive Technologien oder Multitouch-Lösungen? Wir beraten Sie gerne, kostenlos und unverbindlich. (+49 30 55144669)
Digital spaces are also being conquered by the cultural and creative pilots Garamantis. They develop interactive installations, mobile applications and multi-touch solutions for companies and institutions. The focus is always on creative and uncomplicated use of new technologies.

Digitale Räume: Wie kulturelle Events ins Internet verlagert werden
In a time far away from business as usual, together we succeeded in implementing a great and innovative project. The special challenges of working with a large public authority, the enormous amount of content and the short processing time did not cause any problems thanks to Garamantis' professional approach. I appreciate the great cooperation and look forward to further exciting projects!

There is a clear basic idea behind the multisensory experience: Interactive experiences remain in the memory longer and ensure that you are more concerned with a topic.
Virtual Reality, infrared lights, and odor‑emanating nozzles facilitate this omni sensory 5‑minute trip to regions where climate change already affects people's lives. […] With VR, even journeys into the past or into the future are no longer a problem.
Klimawandel in der Kuppel
Visitors to the Green Week can experience how climate change is changing people's lives in Madagascar today – until Sunday in a so-called climate bubble. A seven-minute film takes you to the island in the Indian Ocean in a dome-shaped tent. The special thing: With virtual reality glasses, you can look around freely in the film, as if you were really on site.
Virtuelle Reise in die Welt des Klimawandels
"Climate dome" at the Green Week – How climate change in Madagascar feels with VR glasses
At the Green Week, visitors to the stand of the Federal Ministry for Economic Cooperation and Development can travel to Madagascar via virtual reality in a "climate dome", where the consequences of global warming can already be clearly felt.
Klimawandel hautnah
Integrating a Deep Space 8K into the newly refurbished Sinaloa Science Center in Cualicán as its highlight and centerpiece has been quite a challenge, on various levels. Under these difficult circumstances, Garamantis not only proved themselves one of our most reliable partner businesses but, with their outstanding commitment, flexibility, and professional expertise, were a cornerstone of the project's success.
In a 360-degree video, visitors were given an insight into the living conditions and challenges of the local people via VR glasses. They not only saw and heard how the inhabitants of the African island state dealt with climate change, but also felt the heat and dry air in the steppe, or the cool ocean breezes on the coast.
Am eigenen Leib
Even on the EUREF campus, the sun does not always shine. That's why it's great that our many national and international guests can go on a gasometer tour throughout the year. It's also great fun with VR glasses in the Garamantis showroom. The EUREF campus is a real future destination!
Again, the technical realization of the 360-degree climate dome for the BMZ was super with Garamantis. Technically, qualitatively, innovatively and humanly a pleasure!
Up to now, VR has been difficult in the event context, as it usually only offers experiences for individuals. The climate dome allows several people to immerse themselves in virtual reality at the same time.
Erlebniswelten 4.0 – Interaktive und multisensorische Installationen auf dem Vormarsch