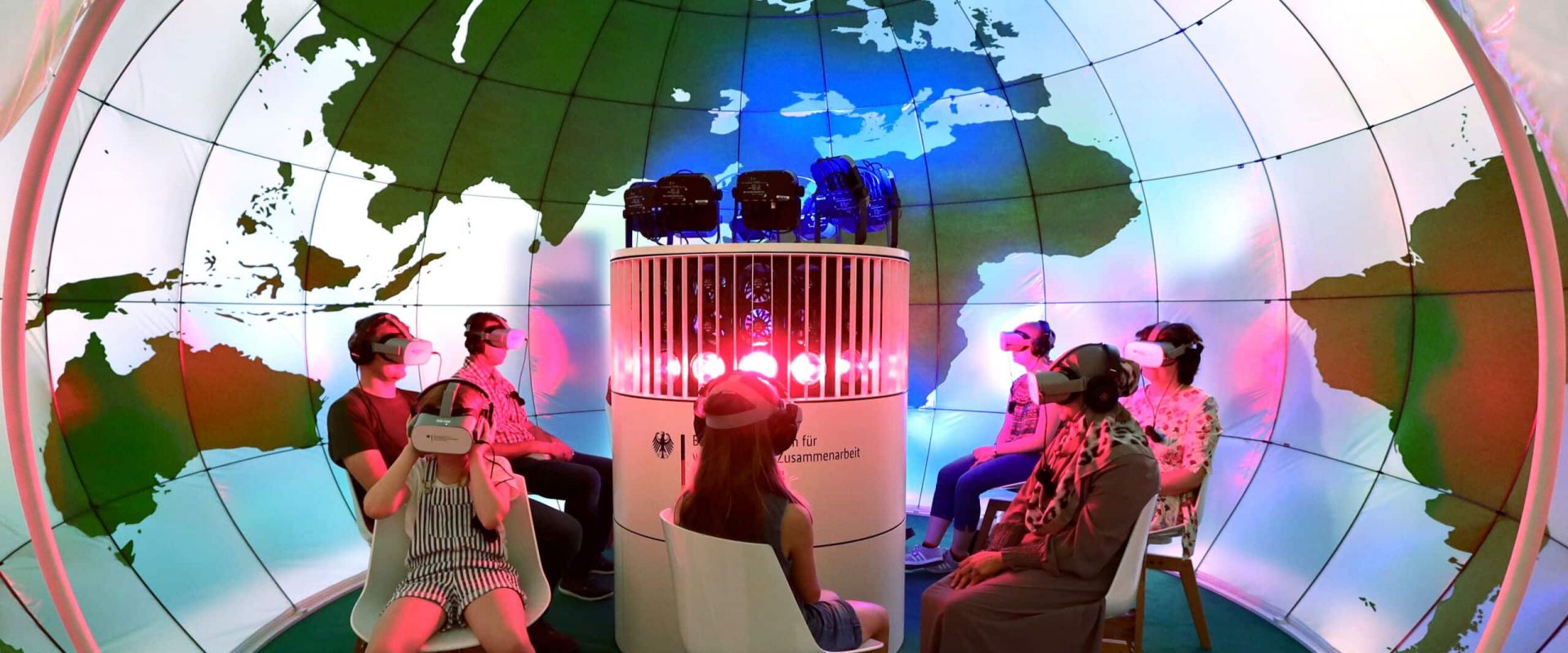 360 Degree Climate Dome
Multi-sensory immersive experience installation with VR goggles for trade shows and events
A close encounter with the seemingly unstoppable climate change – that's something visitor groups of up to 12 people can experience in the "Climate Dome" of the German Federal Ministry for Economic Cooperation and Development (Bundesministerium für wirtschaftliche Zusammenarbeit und Entwicklung = BMZ). A Virtual Reality takes them to Madagascar, a country particularly affected by the effects of global warming and one of the BMZ's places of action. Equipped with VR goggles inside a 360‑degree video, visitors can get a first-hand impression of the living conditions and challenges of the people there. They not only see and hear, how the inhabitants of the African island state cope with the climate change, they also feel the heat and dry air of the steppe or sense the cool ocean breeze at the seaside. They can smell the arid ground and the herds of cattle searching for sparse water supplies, as well as the salty, fishy odor of the shoreline. They ride a motorcycle across a local market, past stalls with spices and vegetables. Inside the 360‑degree Climate Dome, the trip to Madagascar feels downright real. Visitors soon tend to forget that, actually, they are at a trade show booth of the German Federal Ministry and dealing with a rather complex subject matter. In any case, their five‑minute adventure trip is likely to stick in their memory. Commissioned by the BMZ, our partnering business Super an der Spree has realized this multi-sensory adventure, which from the outside looks like an airy globe and accommodates up to 12 people in its inside experiential space. At the entrance to the Dome visitors are provided with especially prepared Oculus Go VR headsets and then take a seat on swivel stools, so they can conveniently turn in every direction and look at different perspectives. The olfactory and tactile sensory impressions are generated by a "climate tower" at the dome's center, designed by Garamantis. A presenter controls the 360‑degree video, which plays synchronously on up to 30 VR-headsets, via tablet PC. This film was specially recorded in Madagascar for the Federal Ministry and produced for the mobile Climate Dome. Currently, there already are plans for further employments of the installation and for more videos, as during its premiere on the IdeenExpo trade show in Hannover the Climate Dome attracted long queues to the BMZ booth. Photos: Super an der Spree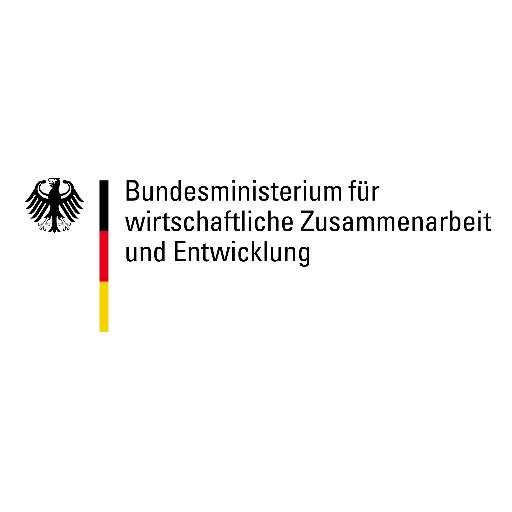 German Federal Ministry for Economic Cooperation and Development
Project facts
Client: Super an der Spree
Context: IdeenExpo trade show 2019
Implementation time: 12 weeks
Finishing date: June 2019
Virtual reality with 360-degree video
Climate Tower provides heat, wind and smell
30 synchronous Oculus Go VR glasses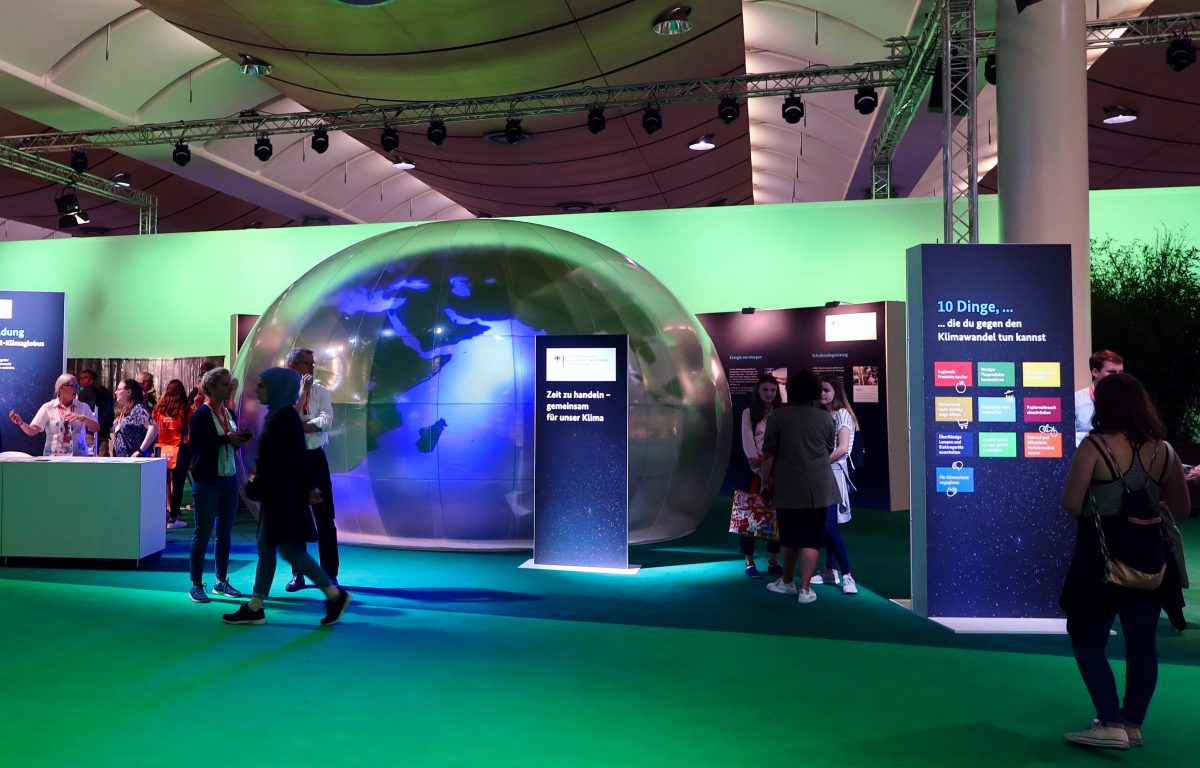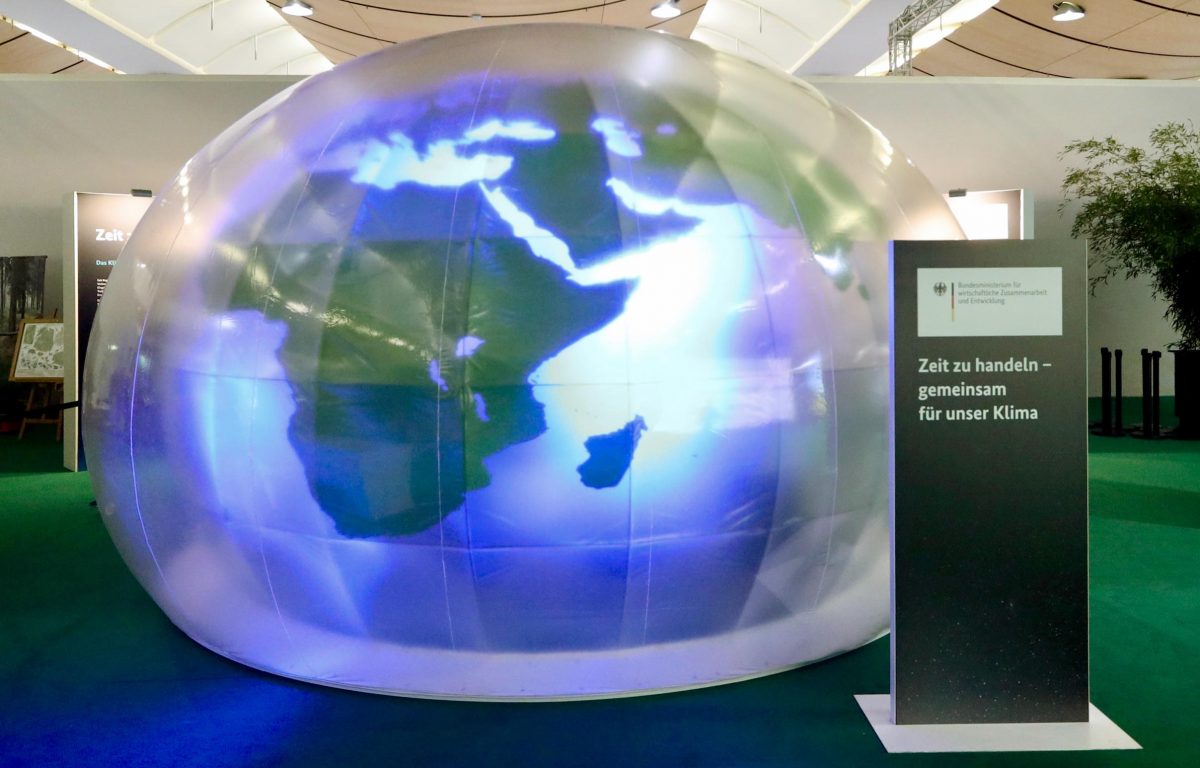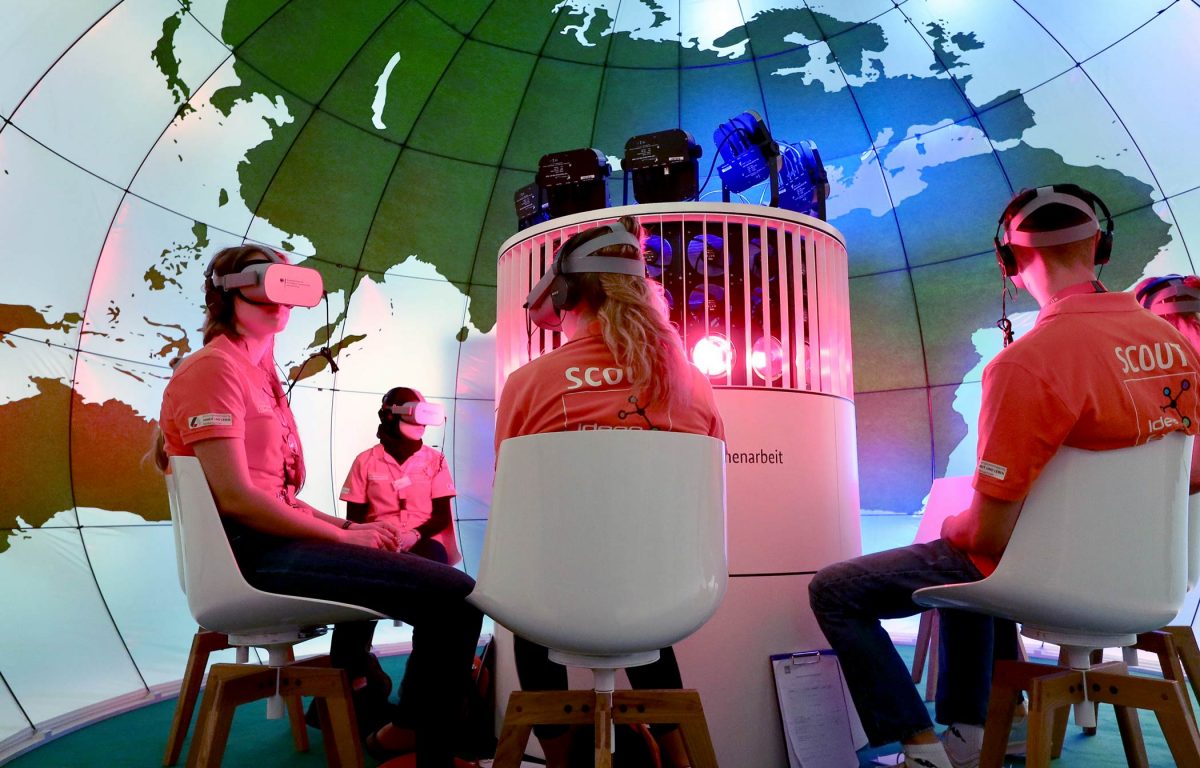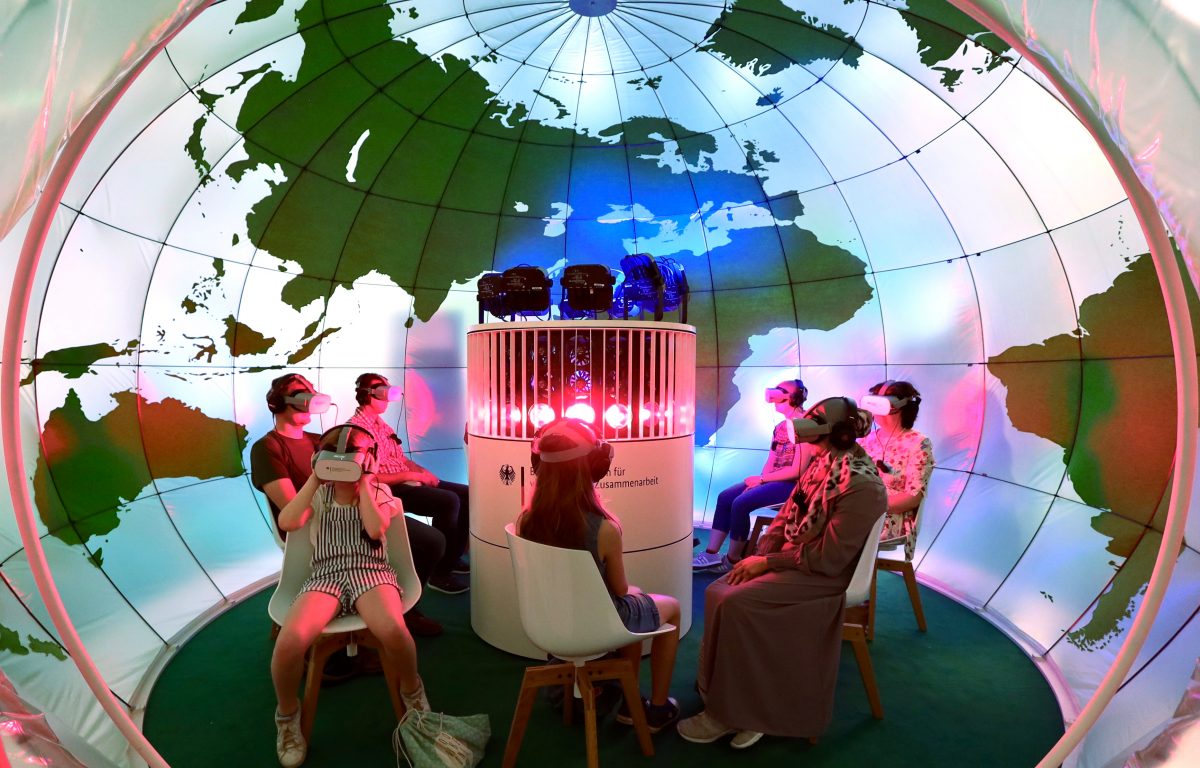 There is a clear basic idea behind the multisensory experience: Interactive experiences remain in the memory longer and ensure that you are more concerned with a topic.
Virtual Reality, infrared lights, and odor‑emanating nozzles facilitate this omni sensory 5‑minute trip to regions where climate change already affects people's lives. […] With VR, even journeys into the past or into the future are no longer a problem.
Klimawandel in der Kuppel
Visitors to the Green Week can experience how climate change is changing people's lives in Madagascar today – until Sunday in a so-called climate bubble. A seven-minute film takes you to the island in the Indian Ocean in a dome-shaped tent. The special thing: With virtual reality glasses, you can look around freely in the film, as if you were really on site.
Virtuelle Reise in die Welt des Klimawandels
"Climate dome" at the Green Week – How climate change in Madagascar feels with VR glasses
In order to make climate change tangible, two young Berlin scientists have created an earth in virtual reality with their startup Garamantis – to be experienced at the Green Week.

Die Erde in Virtual Reality auf der Grünen Woche
The so-called climate dome, which the Berlin company Garamantis developed for the BMZ, allows up to 12 people to travel to Madagascar simultaneously via virtual reality, where the consequences of climate change are already clearly noticeable.
Den Klimawandel auf der Grünen Woche selbst erleben
At the Green Week, visitors to the stand of the Federal Ministry for Economic Cooperation and Development can travel to Madagascar via virtual reality in a "climate dome", where the consequences of global warming can already be clearly felt.
Klimawandel hautnah
In a 360-degree video, visitors were given an insight into the living conditions and challenges of the local people via VR glasses. They not only saw and heard how the inhabitants of the African island state dealt with climate change, but also felt the heat and dry air in the steppe, or the cool ocean breezes on the coast.
Am eigenen Leib
Again, the technical realization of the 360-degree climate dome for the BMZ was super with Garamantis. Technically, qualitatively, innovatively and humanly a pleasure!