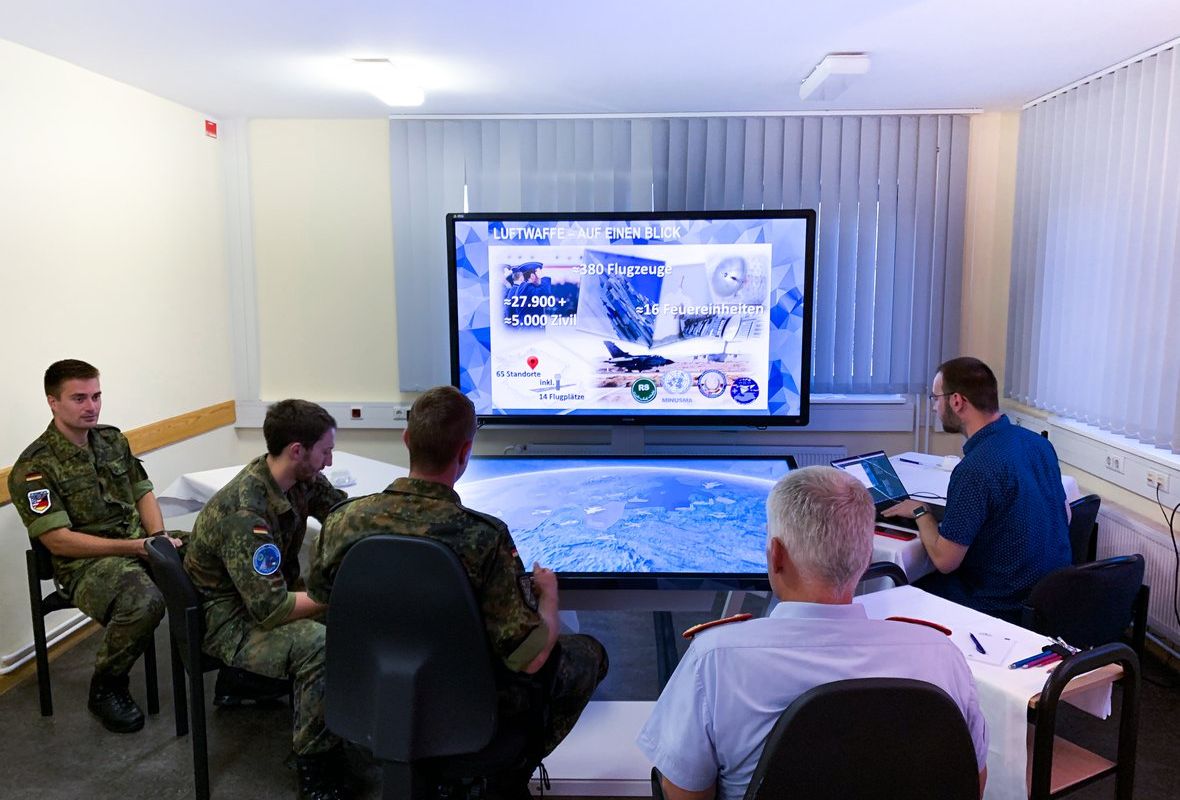 Federal President of Germany visits German Air Force
Multi-touch presentation software for interactive briefings
On August 27, 2019 at 30 °C in the shade, a cloudless blue sky smiled down on the German Air Force base Sanitz/Prangendorf – veritable presidential weather. Right on the minute, a 20-meter-long Cougar Helicopter hovered in –to release from its insides Frank Walter Steinmeier, the Federal President of Germany, who was welcomed on the grounds of the Air Defense Missile Unit 21's residence by Air Force Inspector Lt. Gen. Ingo Gerhartz. For the German Air Force, this visit sent out an important signal.
But for Garamantis as well, this day was an important one, so the technology had to work perfectly and be as convincing and thrilling as usual. On an inclinable multi‑touch table with attached monitor wall, a 3D globe interactively illustrated possible situations and scenarios in Air Force deployment. The customized presentation software designed by Garamantis also incorporated information concerning the Air Force's current equipment in relation to possible scenarios. The according content had been entered into the CMS by Air Force personnel a few days earlier, so data and information regarding all queries and explanations imaginable were available.
How multi-faceted, modern, and dynamic exactly the Air Force has become over the last decades, Frank‑Walter Steinmeier learned from Lt. Gen. Ingo Gerhartz himself. In a small group, during roughly one hour the Inspector explained to him the functions and duties of the task forces in the Rostock region, the military branch's ever-increasing multinationality and advancing mechanization, defense projects, and domestic assistance interventions.
We are happy about praise from the highest places and look back with pleasure on a particularly exciting project.
Photos: Luftwaffe/Jane Schmidt, Garamantis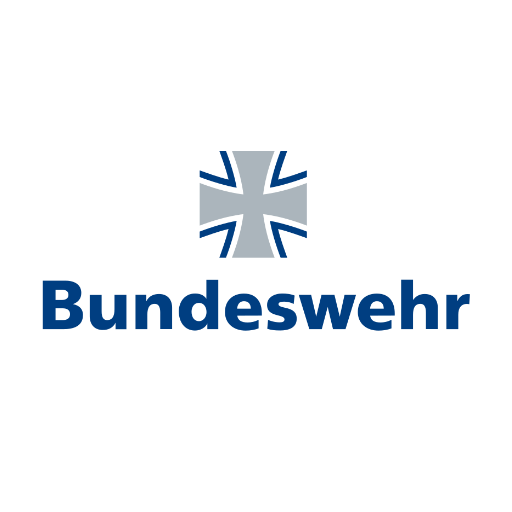 German Federal Armed Forces
The Air Force unites all German air forces and, alongside the army and navy, is a part of the Bundeswehr. Almost 30,000 active soldiers serve under the inspector of the Air Force, Lieutenant General Ingo Gerhartz. Project facts
Client: German Air Force
Context: Federal President of Germany visits German Air Force
Implementation time: 1 month
Finishing date: August 2019
tiltable multi-touch table with screenwall
Multitouch 3D globe with situations and scenarios
Content management system for presentation software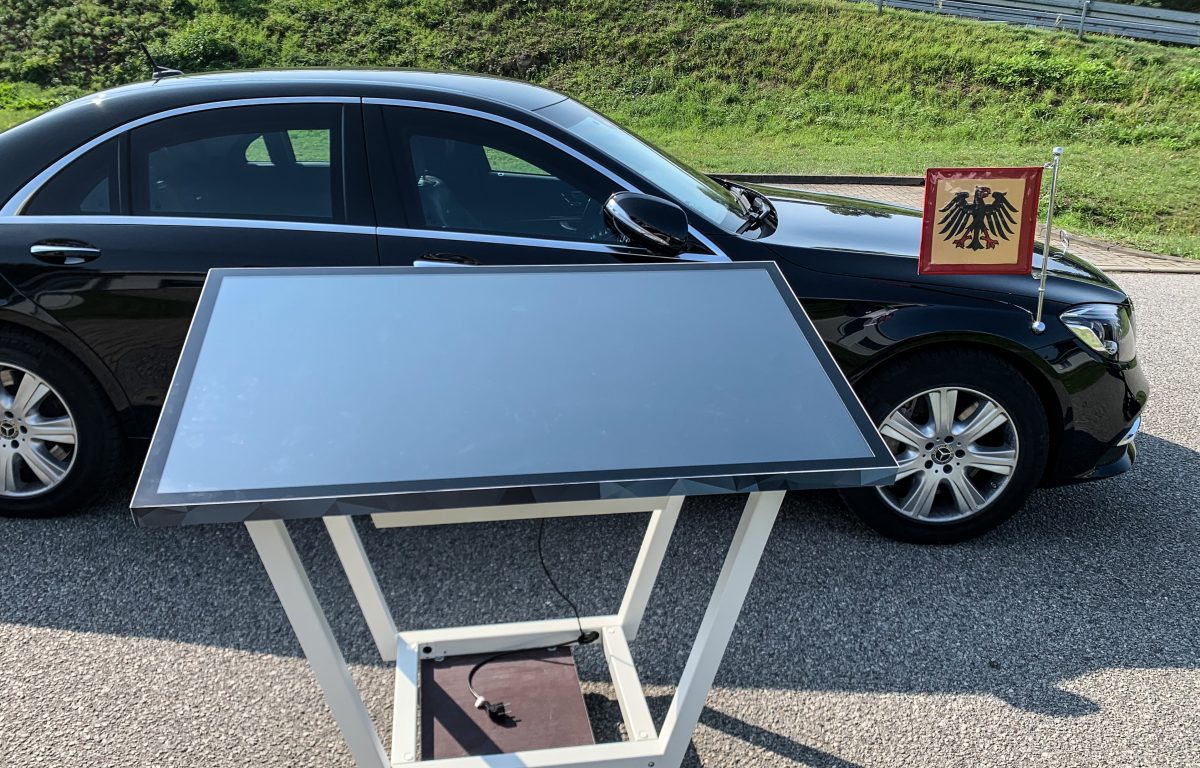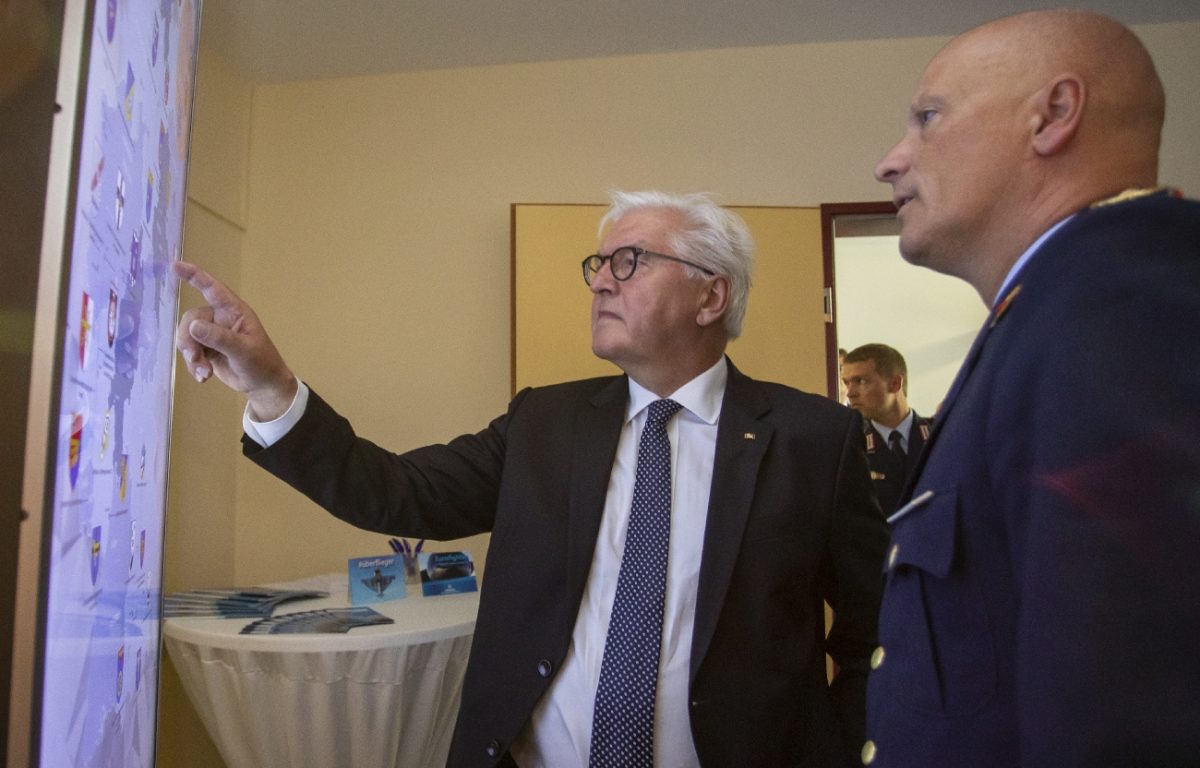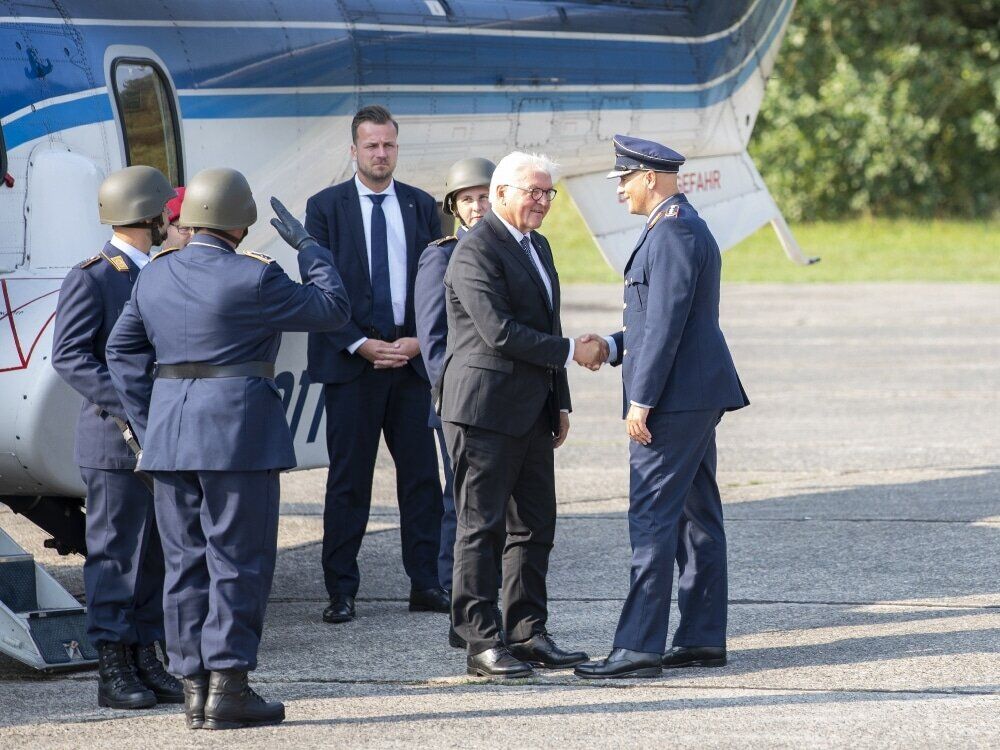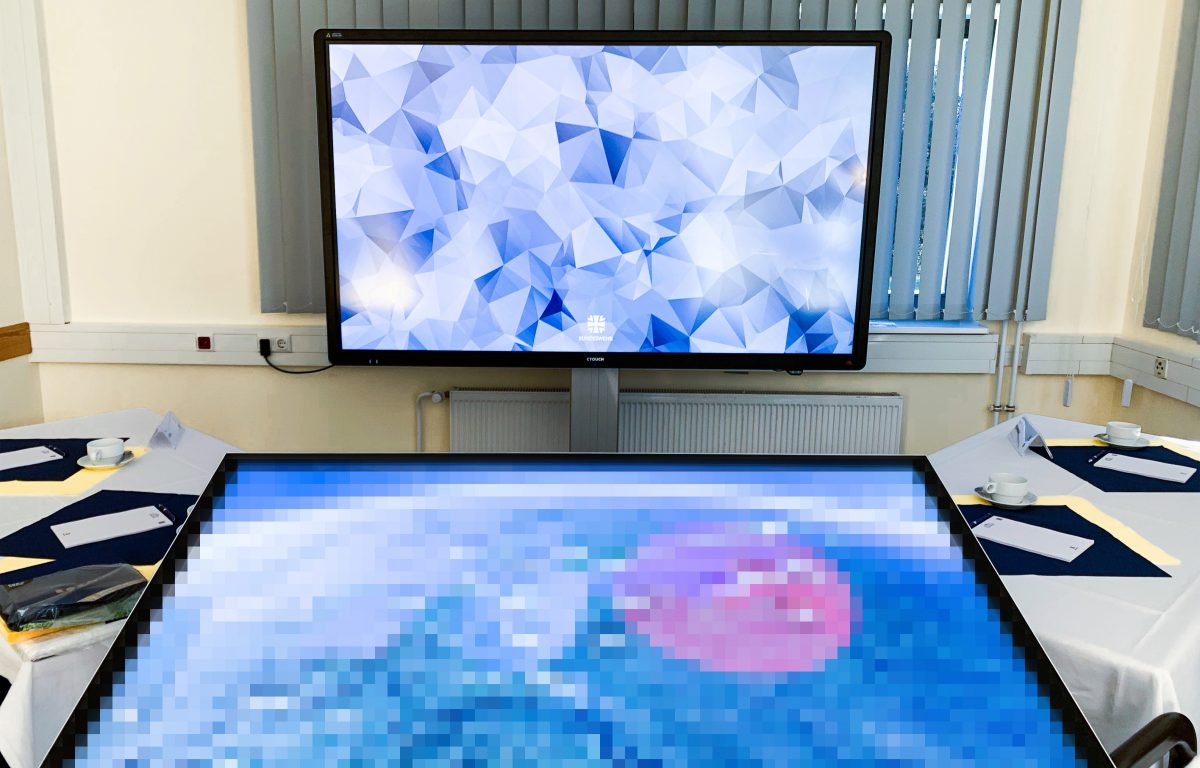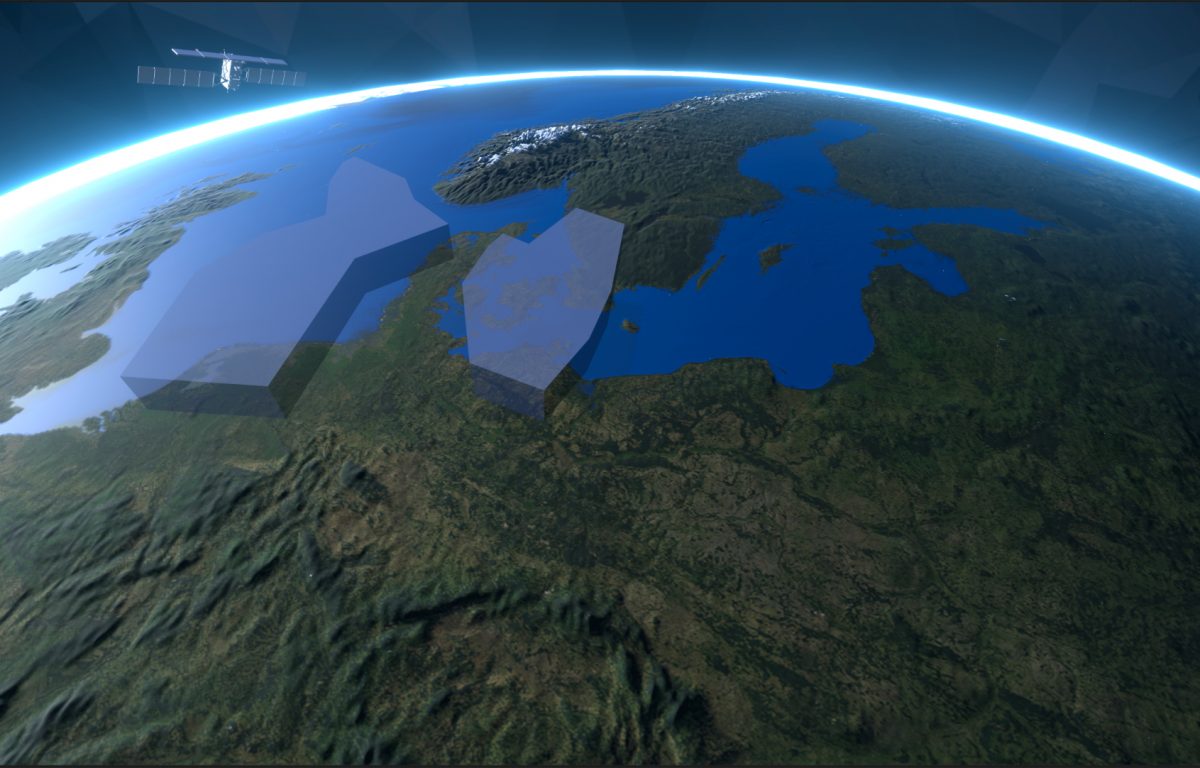 For this project, Garamantis has been the perfect partner. Thanks to the close collaboration as well as Garamantis staff's reliability and diligence, the Airforce's project could be put into practice to our full satisfaction. The outcome was a success and demonstrated what actually today is possible in the field of multimedia presentations.