An interactive projection will amaze your visitors
If Walls Could Tell Stories ... Make them Entertaining and Interactive, Please.
A plain white wall can be very inspiring. What do you see? The pitch for your new business model? A textbook example of clever climate action? Or an interactive ping pong match? We, for one, see countless possibilities to visualize all this and more for your target audience –with a symbiosis of analog and digital storytelling in 2D and 3D and your corporate design. Content springs to life at a touch – that's fun for your customers and clients and a good opportunity for you to become creative. We firmly believe: there's a little bit of Bob Ross in each and everyone of us.
Certainly not a wallflower with all these features:
Digital meets analog: and in Full‑HD or Ultra‑HD at that – just an aside. In any case, the printed wall shows your content crystal-clear. Videos, images, animated content or texts turn the printed surface into a playground for your target group.
Illusion at its best: We adapt your content, e. g. one of your products, to the printed wall down to the last pixel. This technique is called Projection Mapping and of its own would make a great subject matter for an interactive wall
As boundless as your imagination: each of our projectors covers an area of about 2 X 1 meters. And we can put together any desired number of them – if you want, also in combination with an interactive display case, multi-touch screens, or analog fixtures/elements.
Attention‑seeker: our projection surface knows how to use its charms. It is large, and it glows. Moreover, it is also capable of making the derivative of the square root of X seem like a really interesting subject. Well, that's stage hogs for you ...
Add-ons: If in your opinion your nice white wall gets too messy, we can shift the projection to integrated monitors – seamlessly and with many more features.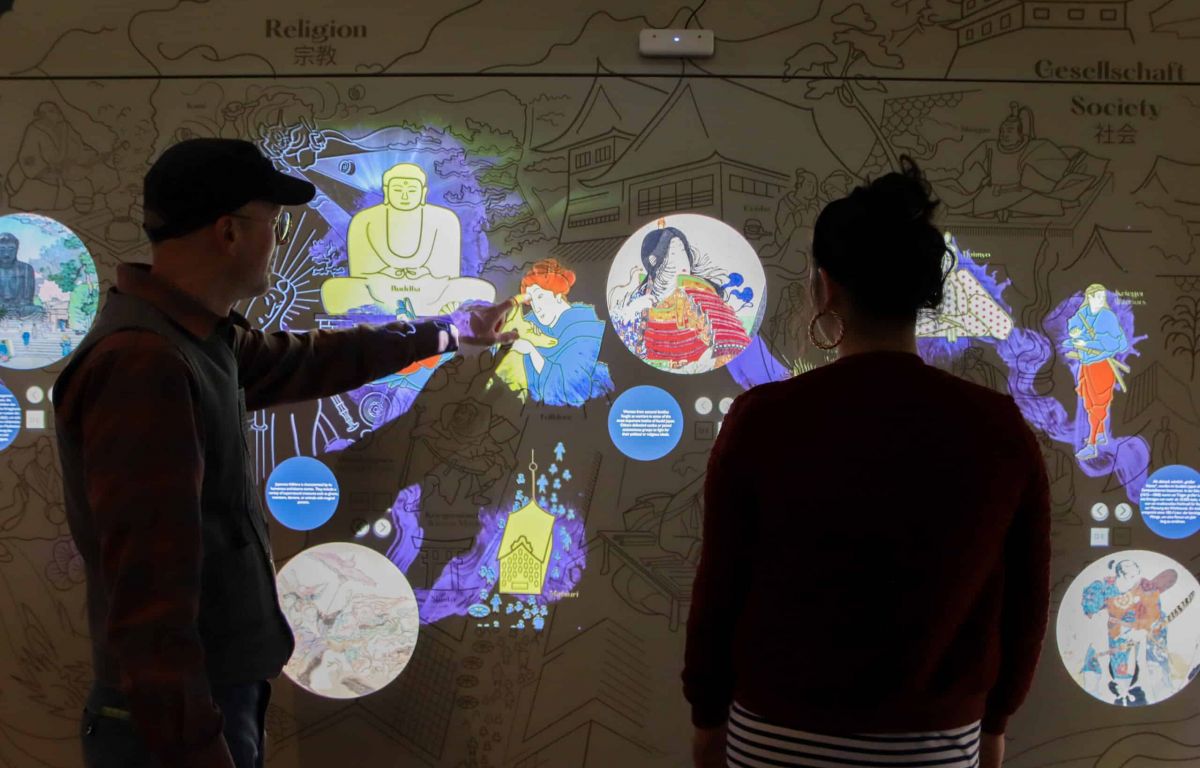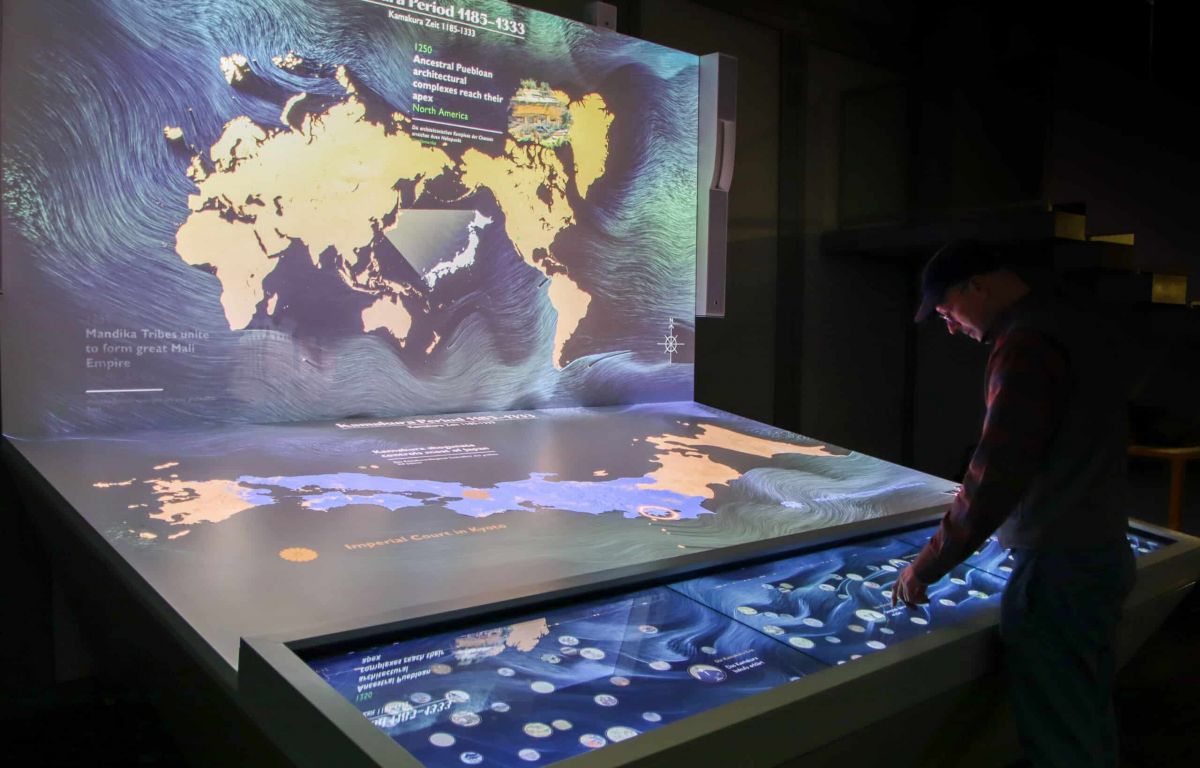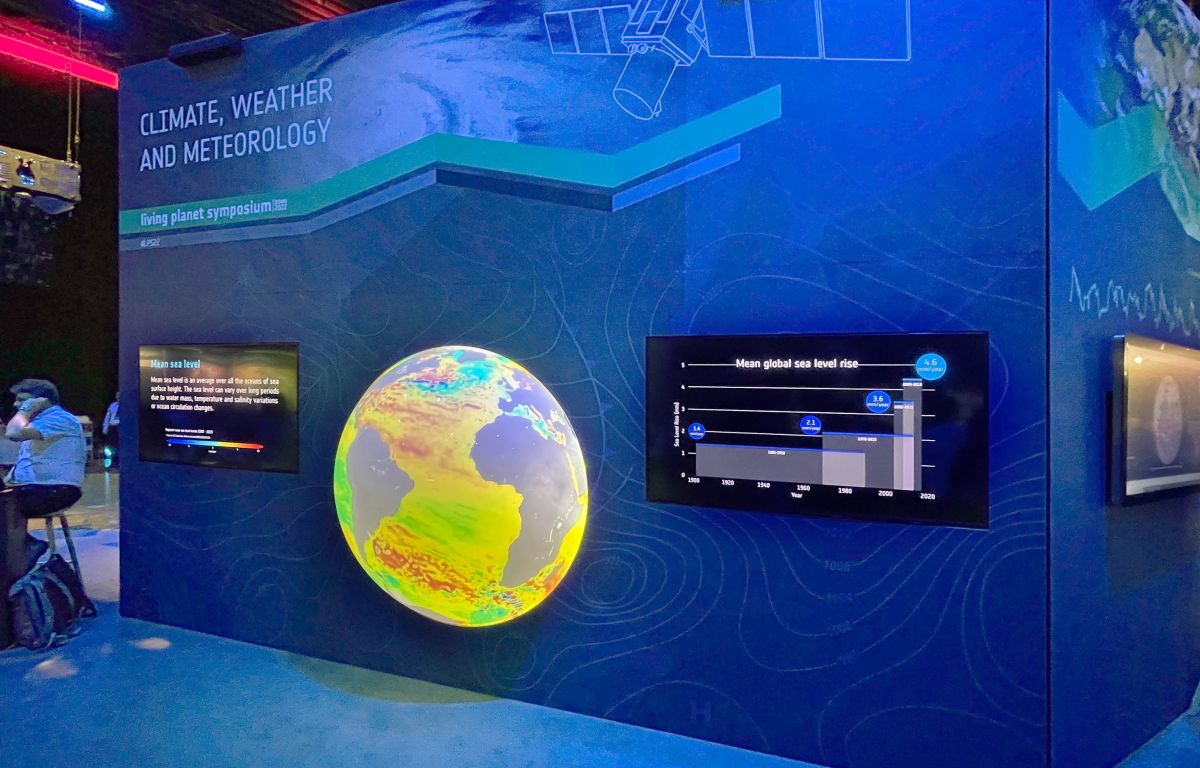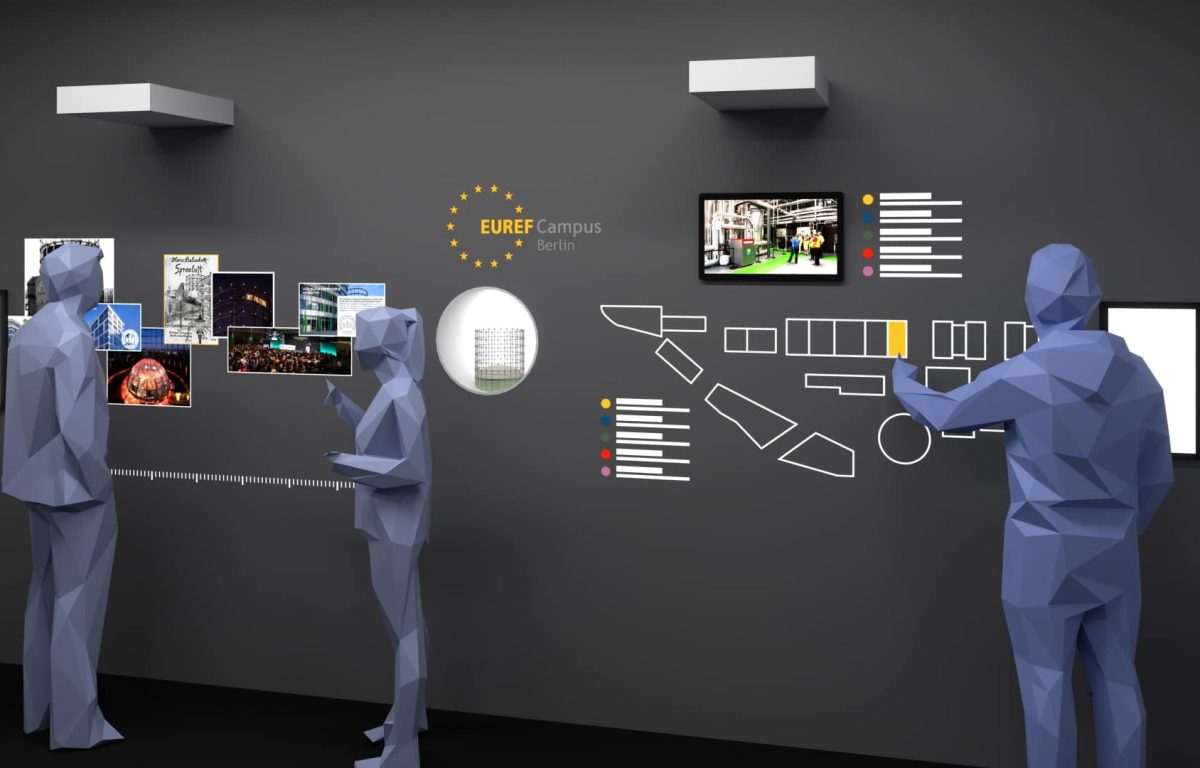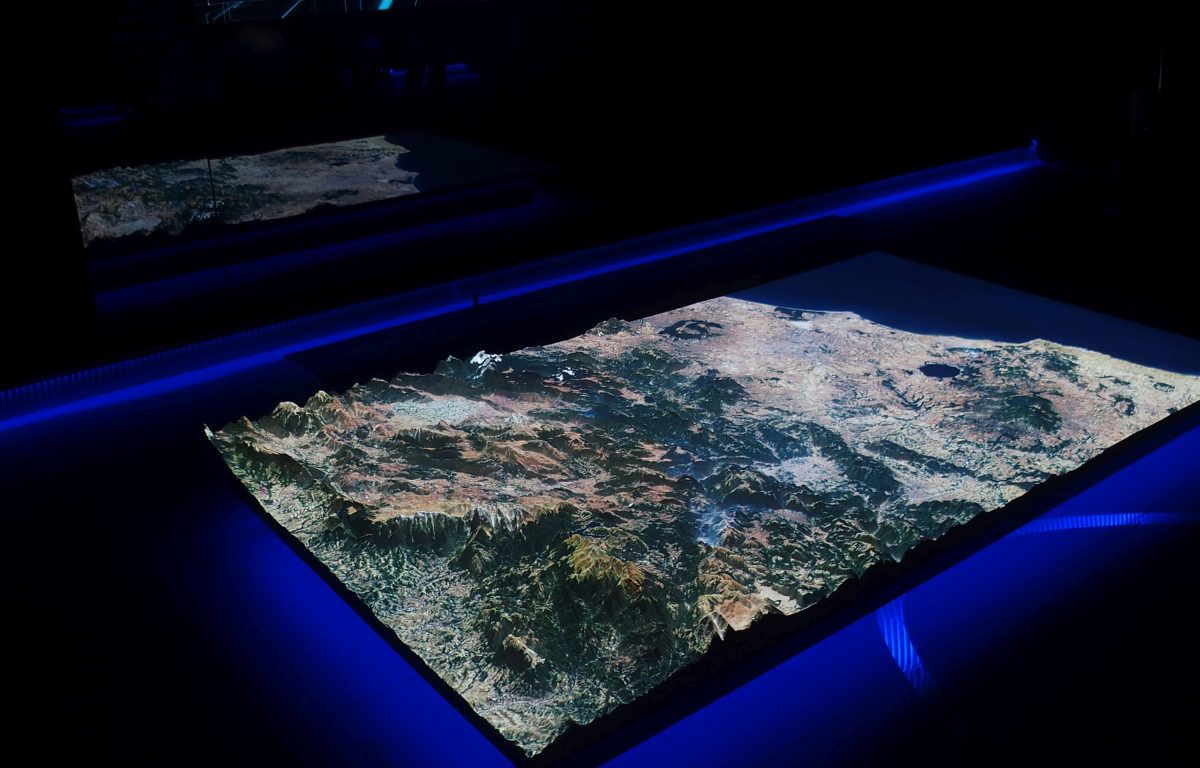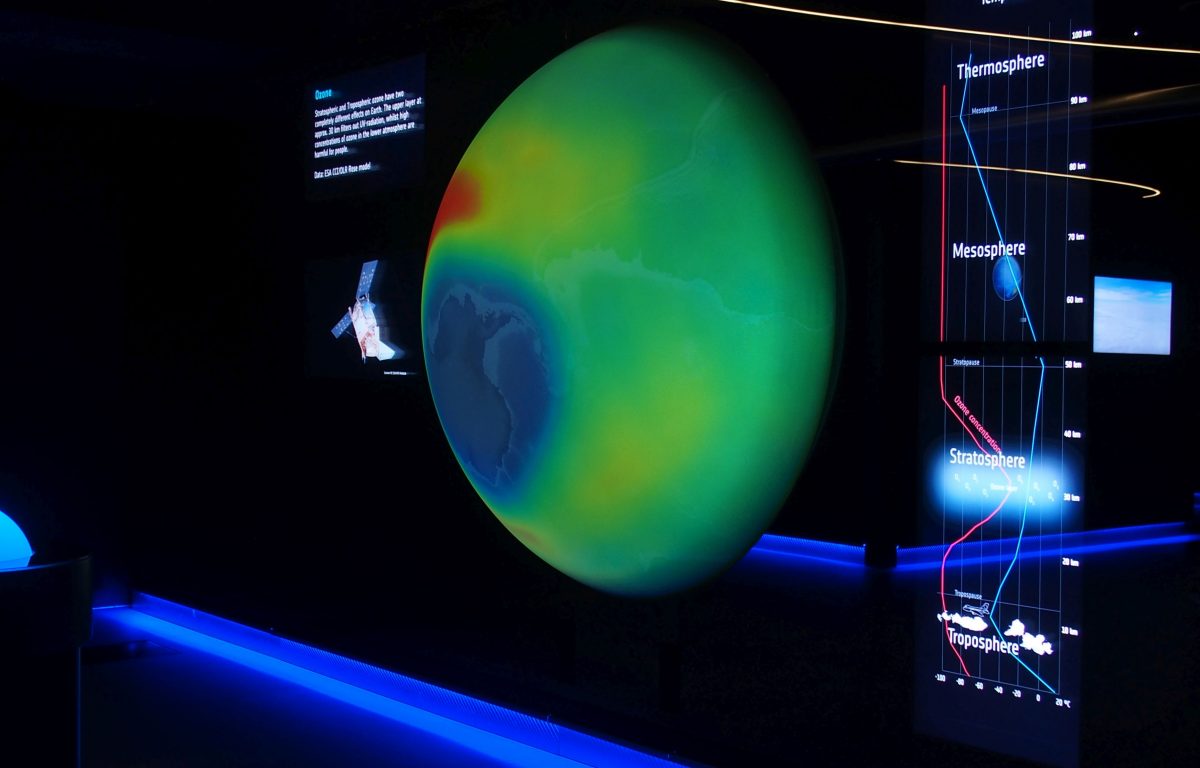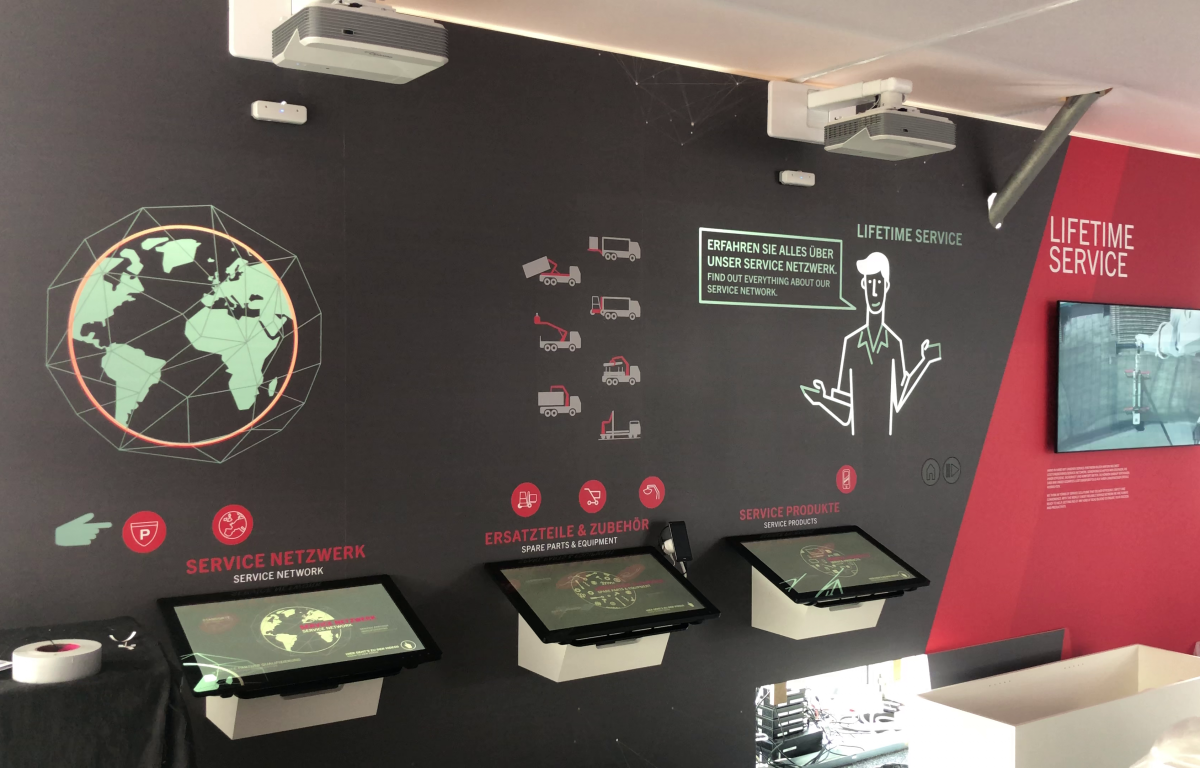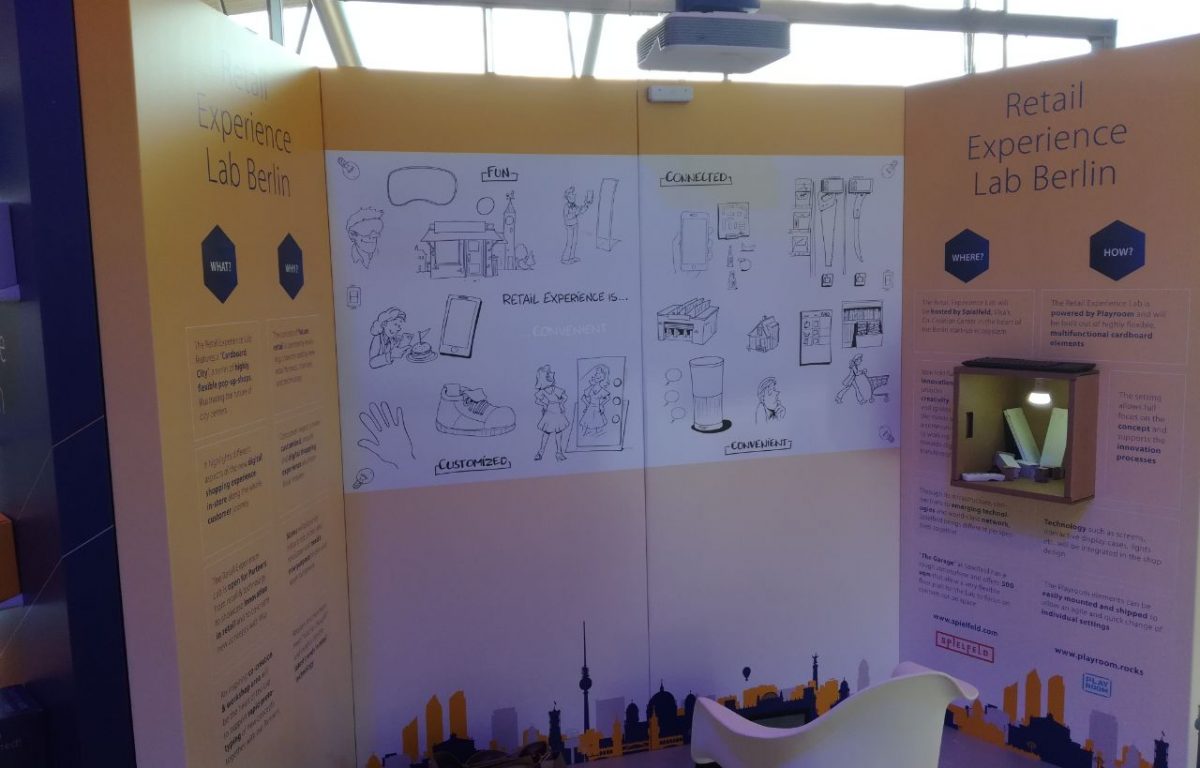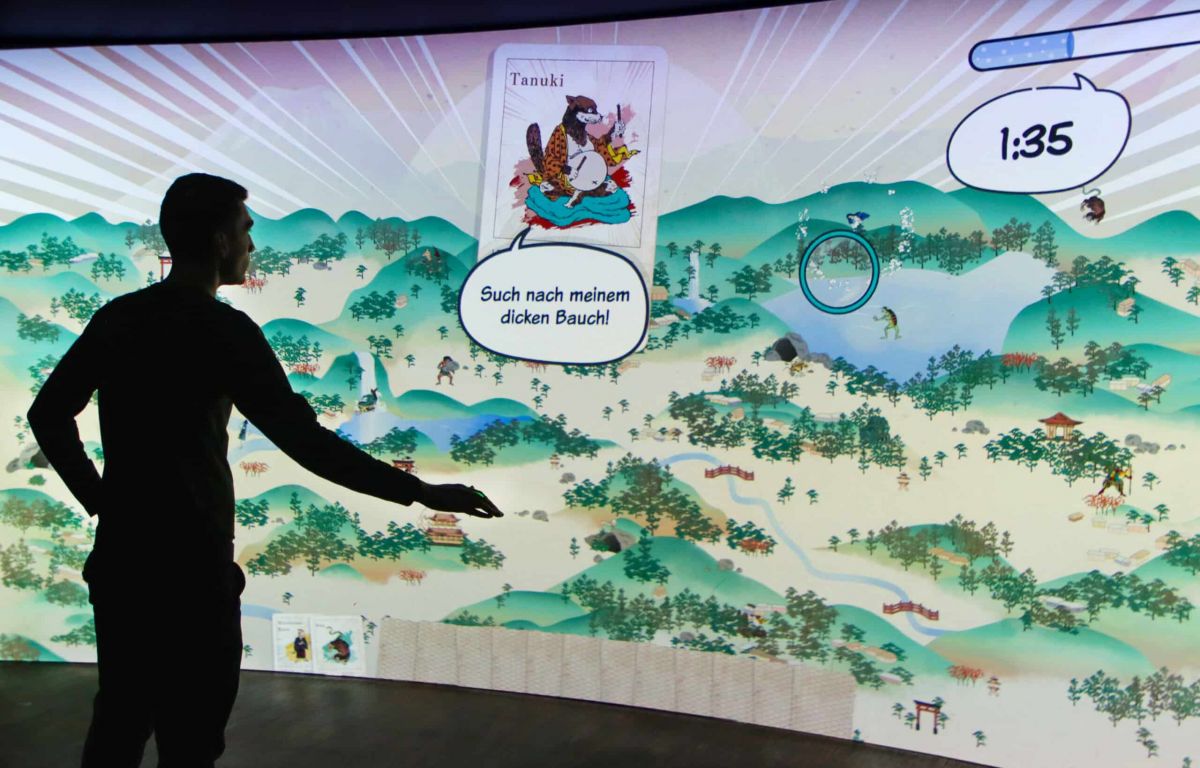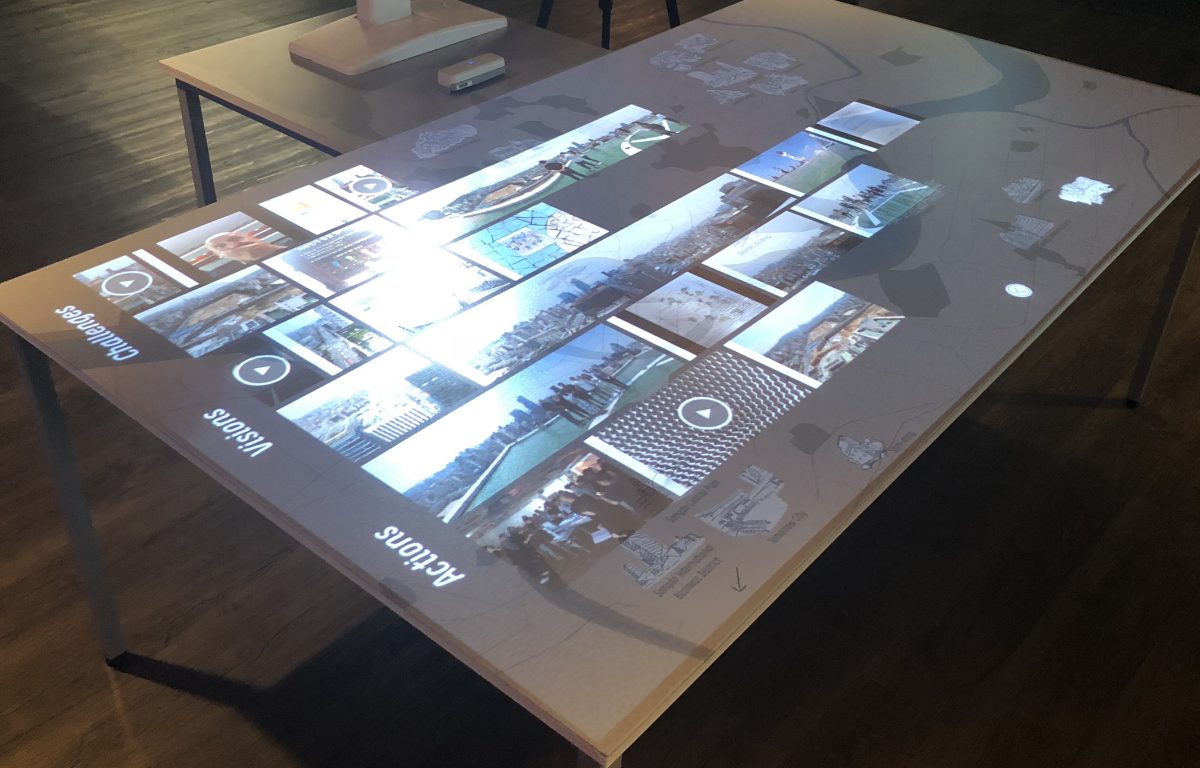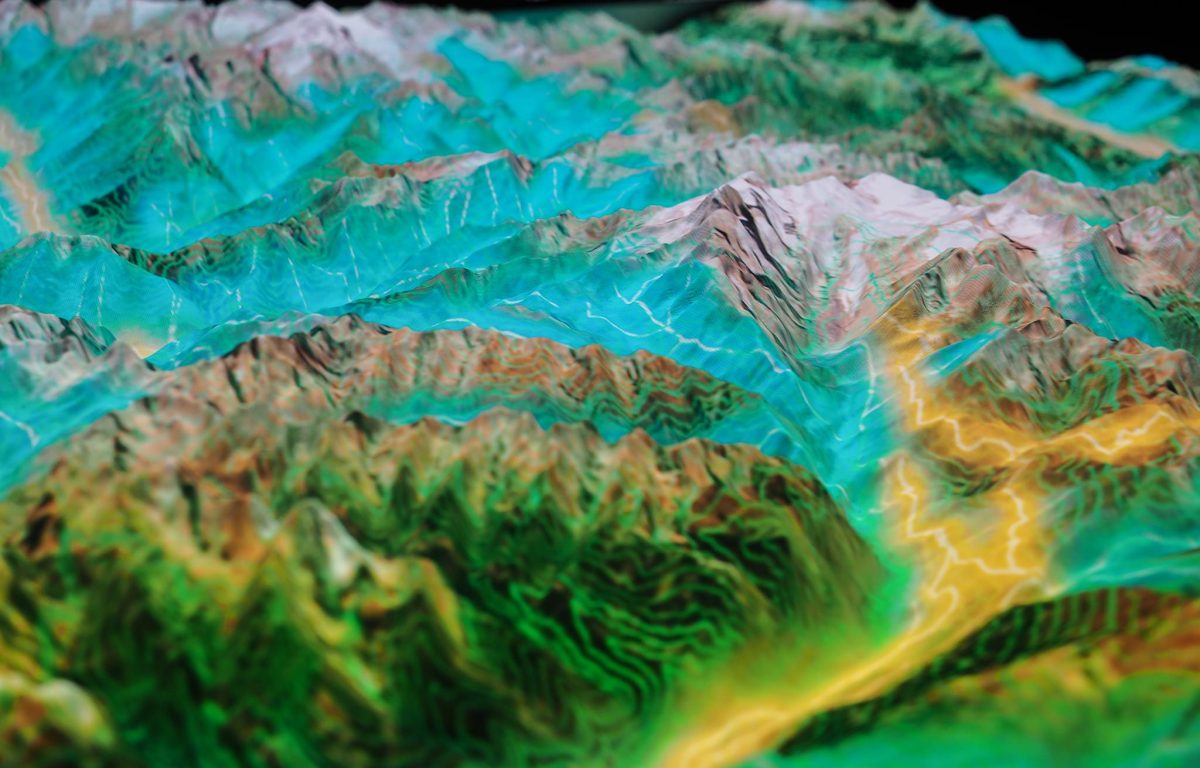 STUNNING EFFECT
Creates the perfect illusion for your visitors through analog print and digital projection.
EYE CATCHER
Your content catches the eye already from a distance. Interactivity on a wall attracts visitors.
INTERACTIVE STORYTELLING
Particularly suitable for presentation in front of group audiences or for individual exploration.
MAKES THE COMPLEX SIMPLE
Get straight to the point of your story and show visitors the way.
Interactive Projection Details
The way to your own custom-made interactive projection in 5 easy steps
You contact us – by phone, email or chat.

We give you free and non-binding advice and offer helpful suggestions concerning your project.

You receive a detailed offer and a project schedule from us.

We conceive and develop the projection and feed your digital content (images, texts, videos, documents) into the CMS.

We set up the installation at your desired location, test its functionality and train your staff or booth personnel.
Free advice
Sie interessieren sich für interaktive Technologien oder Multitouch-Lösungen? Wir beraten Sie gerne, kostenlos und unverbindlich. (+49 30 55144669)
With Garamantis we were lucky to win a professional partner for our Retail Experience Lab. Their technologies and solutions are very innovative and creative, and never cease to thrill our clients. Within no time, together we have developed a concept for the interactive wall. The realization went swiftly, and the ongoing support is extremely service‑ as well as customer‑oriented.
Our partner Garamantis collaborated with us expediently, pragmatically, and with a lot of enthusiasm and love for the project. The extensive wall projection with its storytelling features has become one of the exhibition's highlights. Visitors marvel at the effects of the numerous interactive stations inside the exhibition, which operate and fulfill their duties absolutely reliably.
The "Initiative Mittelstand" ("Initiative for MSE") awards the Innovation Prize IT 2018 to particularly innovative IT solutions of high benefit to medium-sized enterprises. In the category "communication", the expert jury rates the interactive Projection Mapping by Garamantis with "BEST OF 2018". The rated product has convinced the jury and is within the top flights among this year's Innovation Prize IT participants.