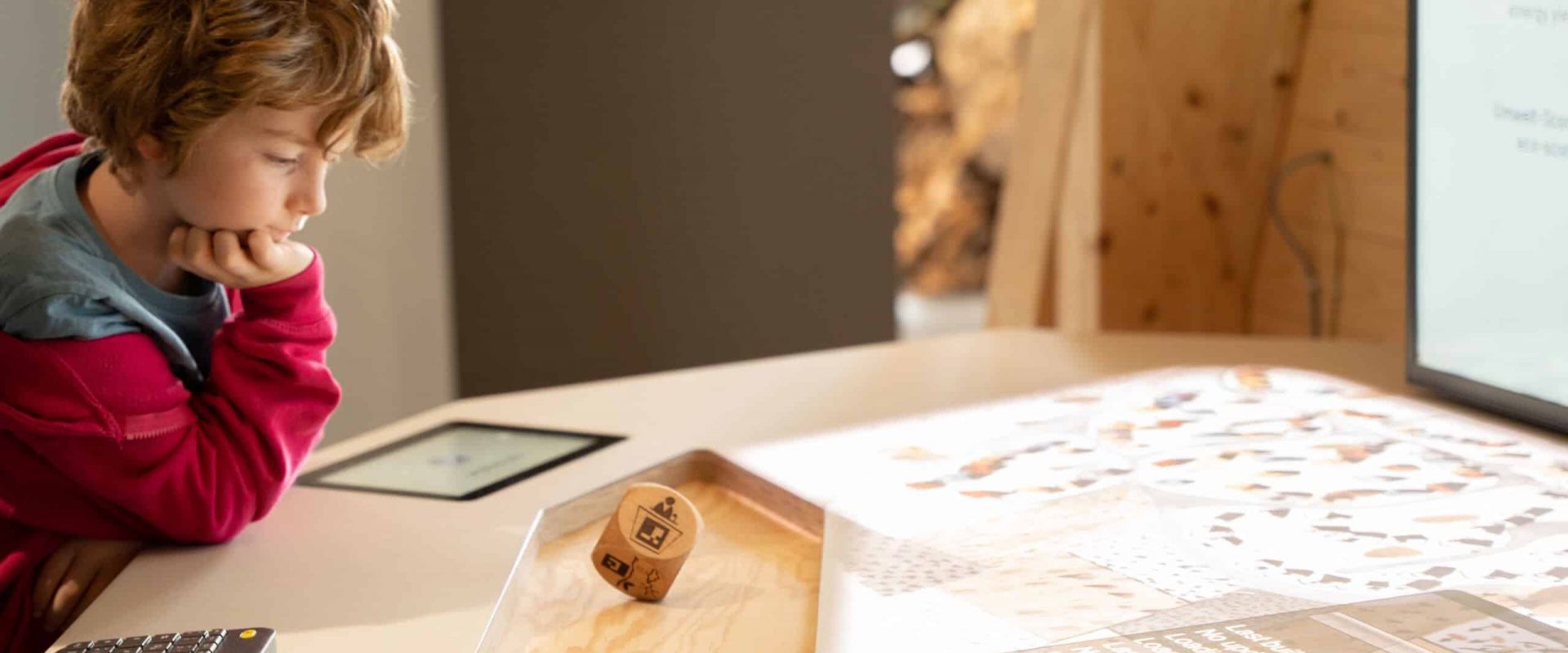 Nawareum
Modern Participative Museum on Sustainability
The NAWEAREUM lets kids and grown-ups immerse themselves in the topics of nature, climate change, plant life, and environment in a playful and experimental way. In this modern hands-on museum, next-generation technologies literally become tangible. Built from sustainable materials and opened in February 2023, the NAWEAREUM in Straubing (Germany) today is the experiential information center on renewable resources and energies.
Modern Hands-on Museum on Sustainability
Ars Electronica Solutions invited Garamantis to take part in the realization of two interactive gaming tables and provide their software and sensor technology. The two stations explain renewable energies and different types of energy supply. Two interactive landscapes simulate the path towards energy transition and energy production from renewable resources, respectively. The interactive stations' edutainment concept is tailored to children and young people.
Interactive Table on Renewable Energies
The game "Island Grassland" (Greenland Isle) deals with the energy forms hydropower, wind energy, solar energy, biogenic fuels, geothermal energy and biogas in the form of an interactive table. Its players learn which kind of energy is most efficient in certain conditions. The table itself consists of an interactive projection and multiple touchscreens. The 2–4 player game runs in turns. In an interactive energy landscape, visitors find out that it is possible to cover a 100 percent of the energy supply with regenerative energies. However, this requires the complex interaction of all types of energy generation, which – in the form of haptic tokens – are placed upon the projected landscape and recognized by the tables RFID sensors. In this game there is no single winner (or loser). Instead, the players have to master the challenges together as a group.
Projection Mapping on a Model Landscape of Regenerative Resources
The task in the "Gründorf" (Green Village) game is to supply a village with renewable resources. In a model landscape players learn which regenerative materials are most efficient and sustainable. The exhibit presents and explains various alternatives, putting the focus on biodiversity. Spontaneously occurring game events like politics‑, society-, or environment‑induced game impulses confront the players with changing challenges. For this, the players roll a wooden dice. The outcome then is captured by a camera system and processed in the game logic. The game interface consists of a Projection Mapping with several embedded touchscreens. This interactive model landscape demonstrates the versatile and combinative use of regenerative materials and biomass for the resource-friendly generation of energy.

Ars Electronica Solutions
Projektdaten
Client: Ars Electronica Solutions
Context: Nawareum Exhibition
Time for Implementation: 3 months
Project completion: February 2023
Individualized software and CMS
Sensorics and control for interactive tables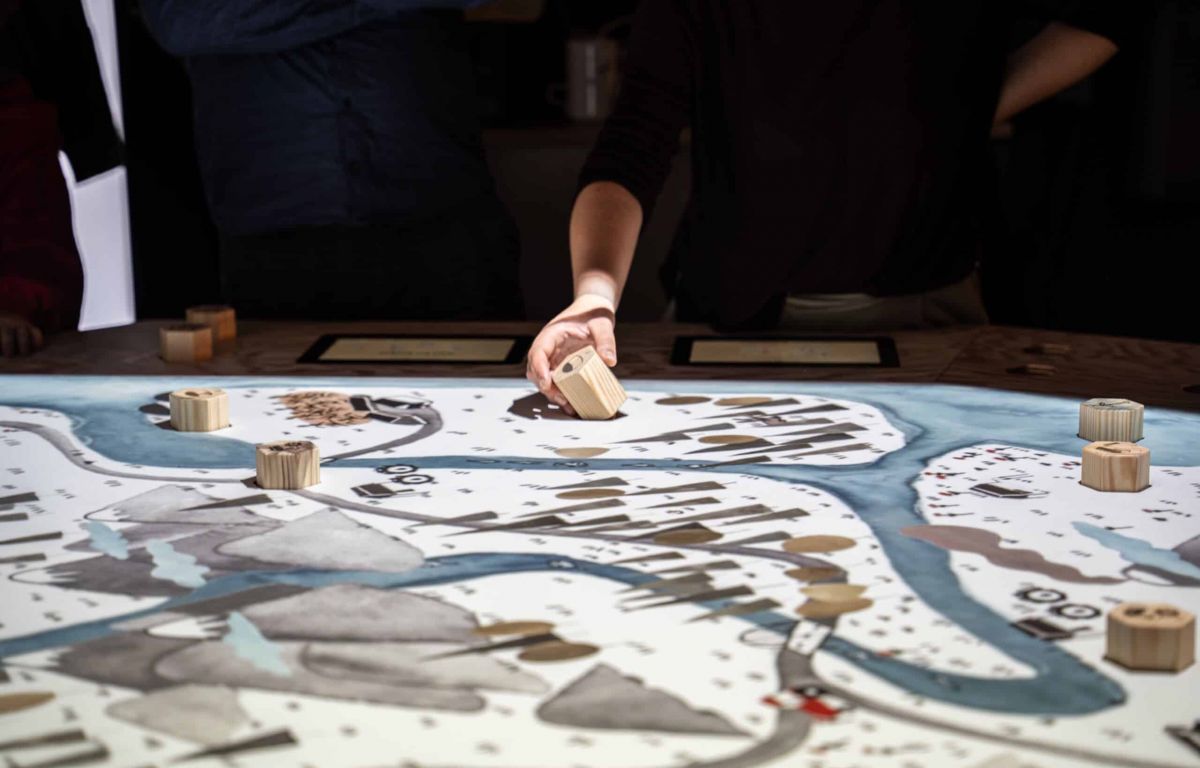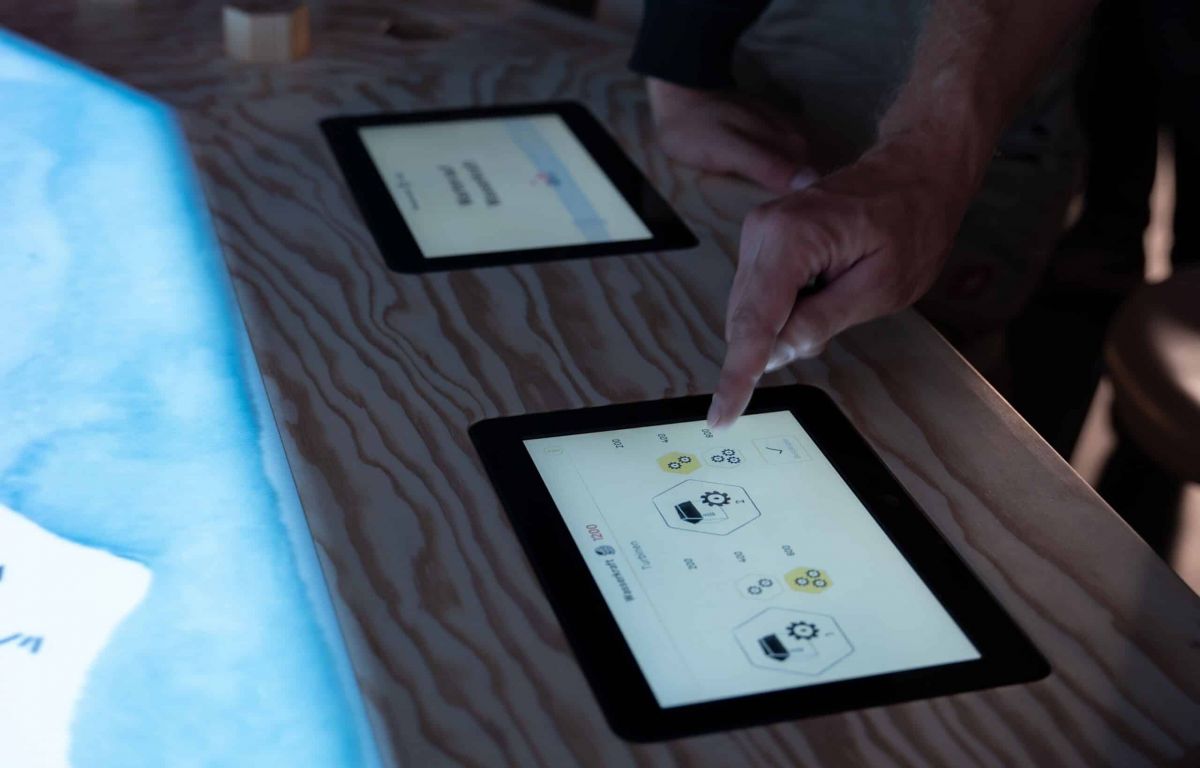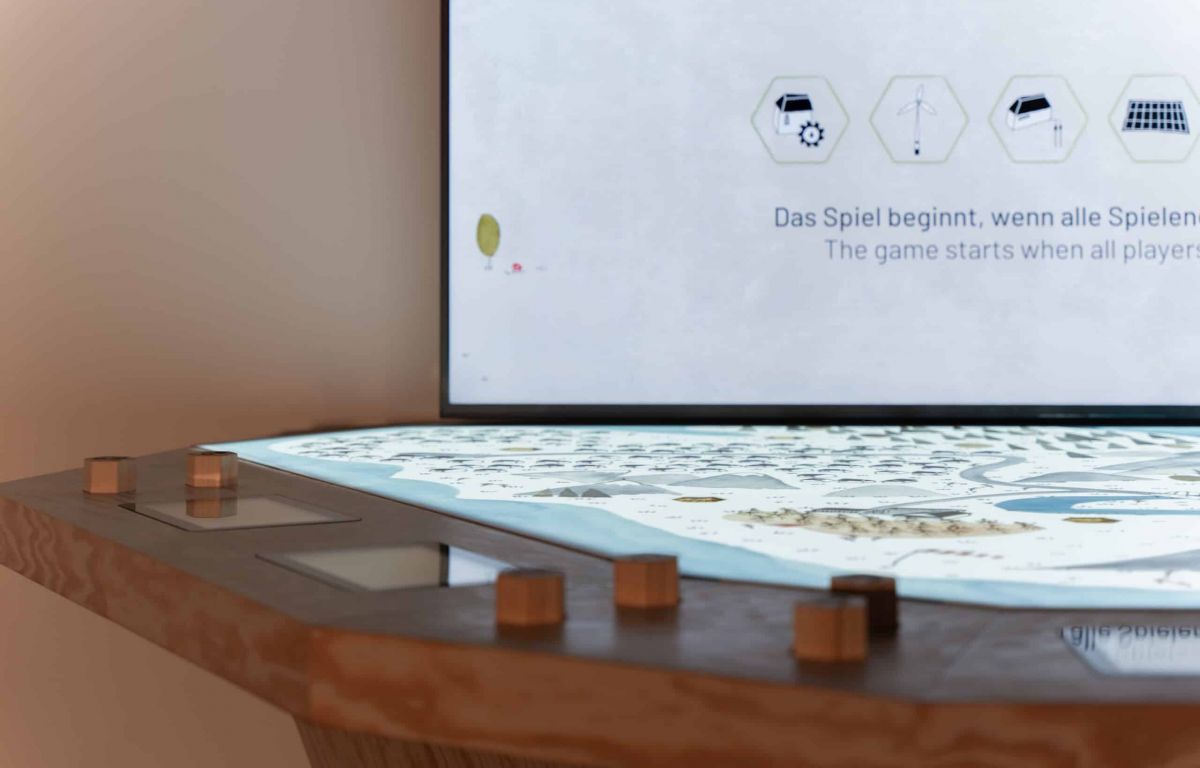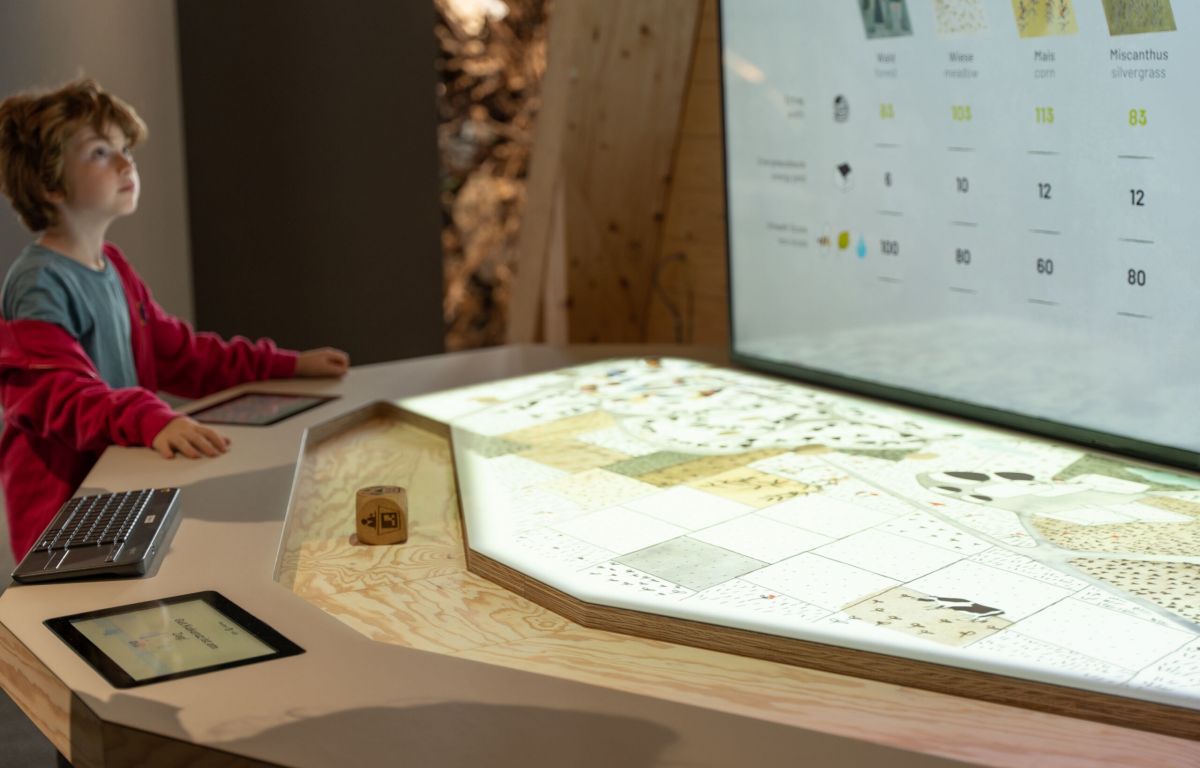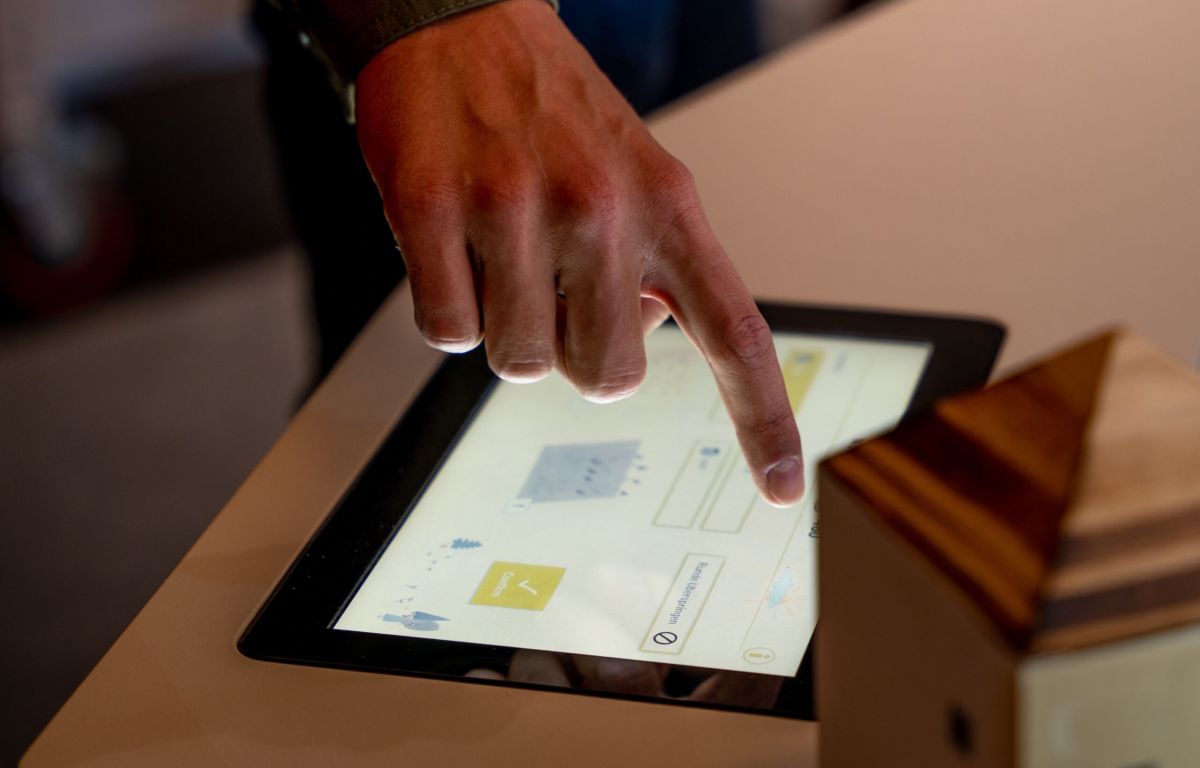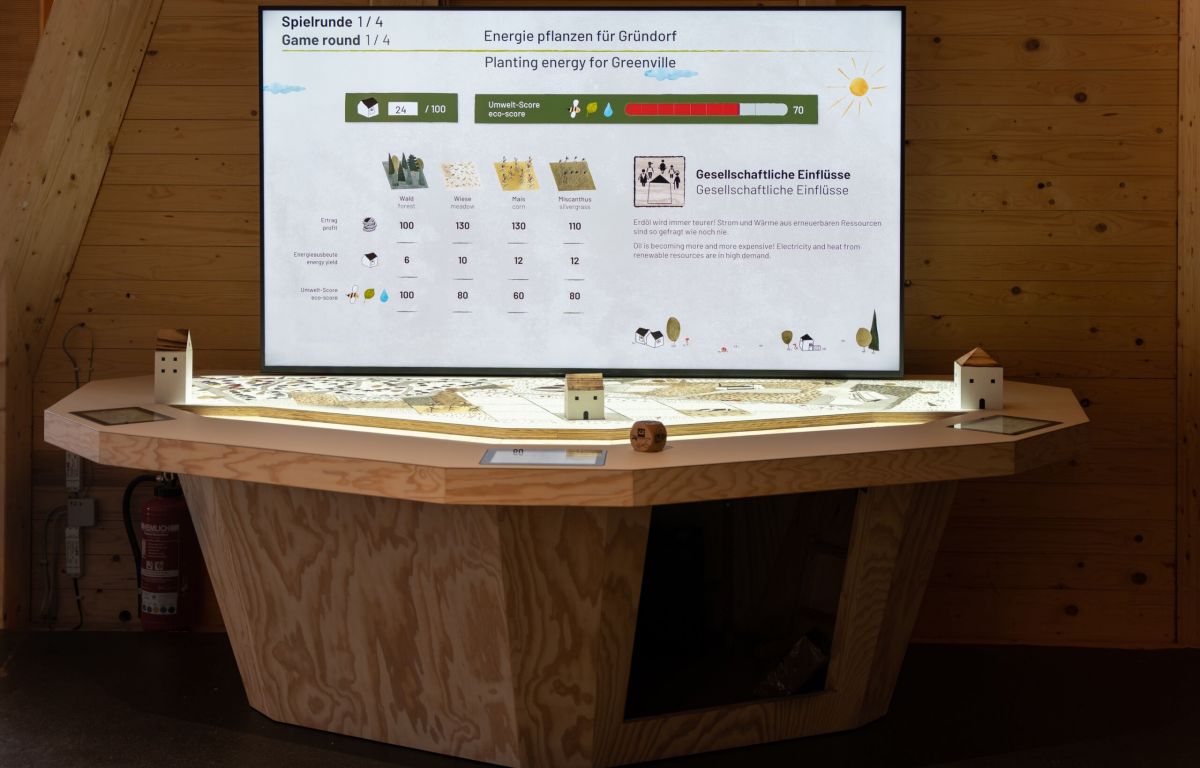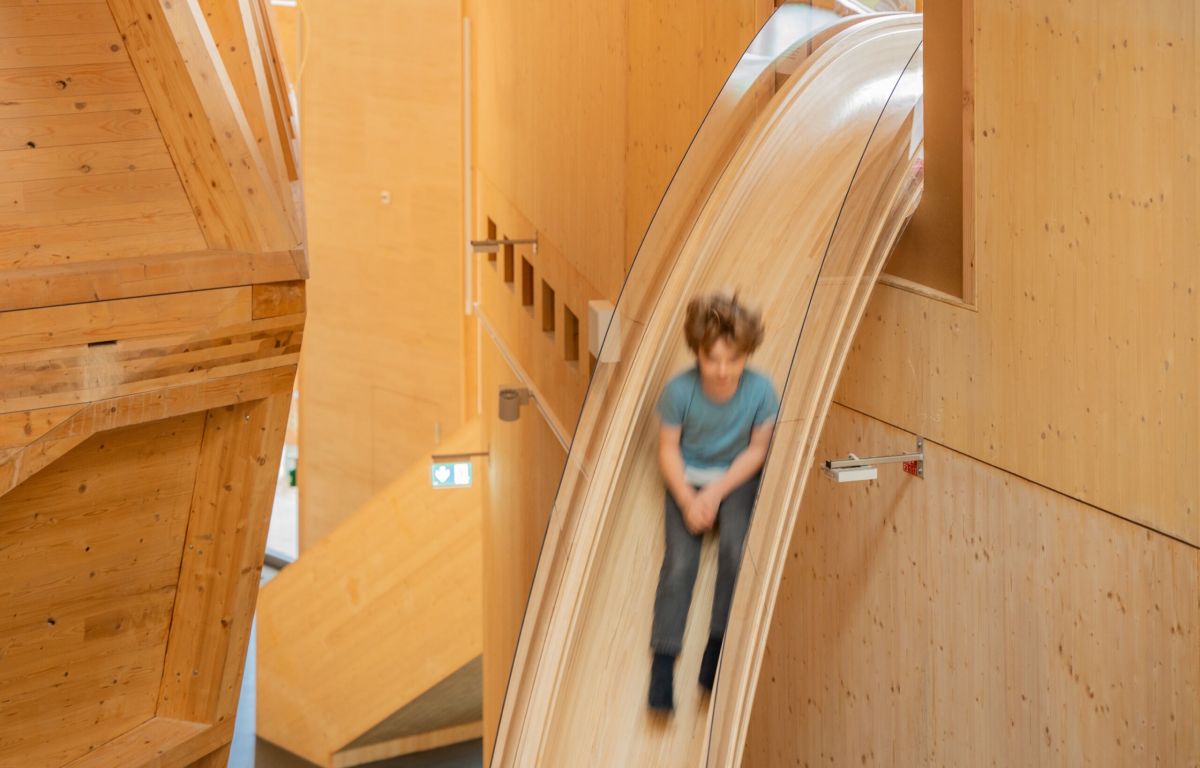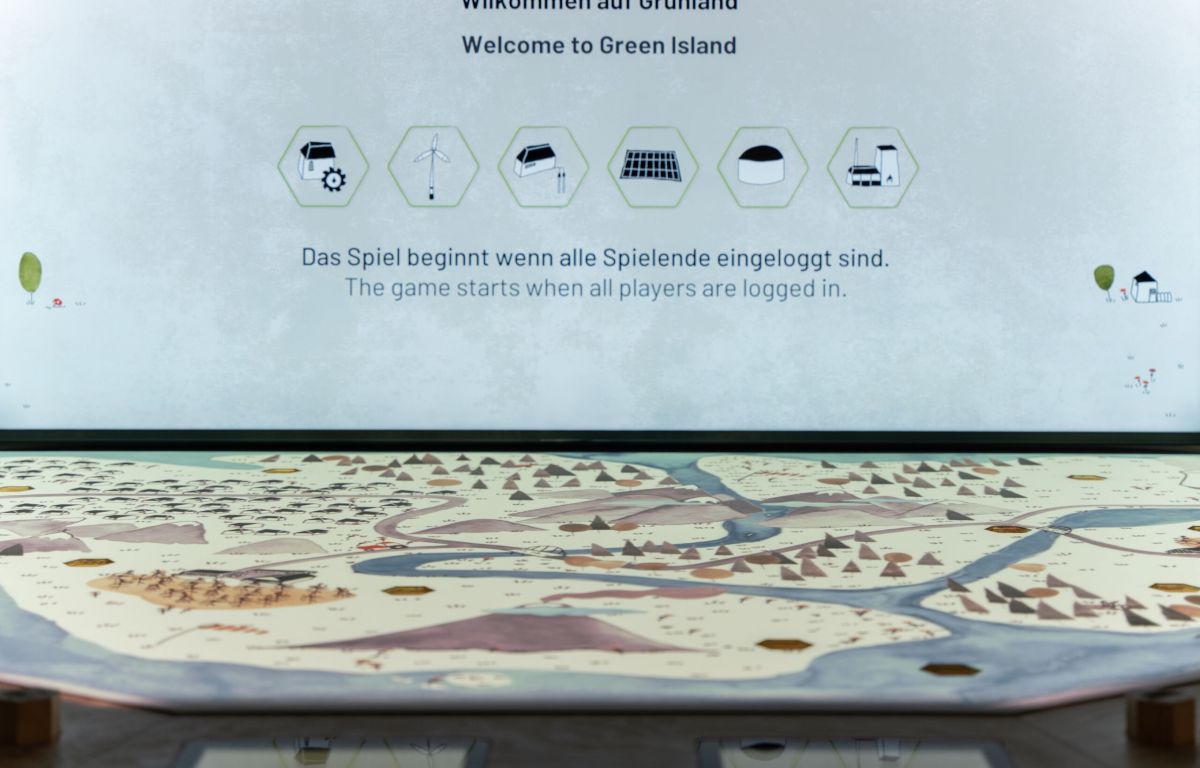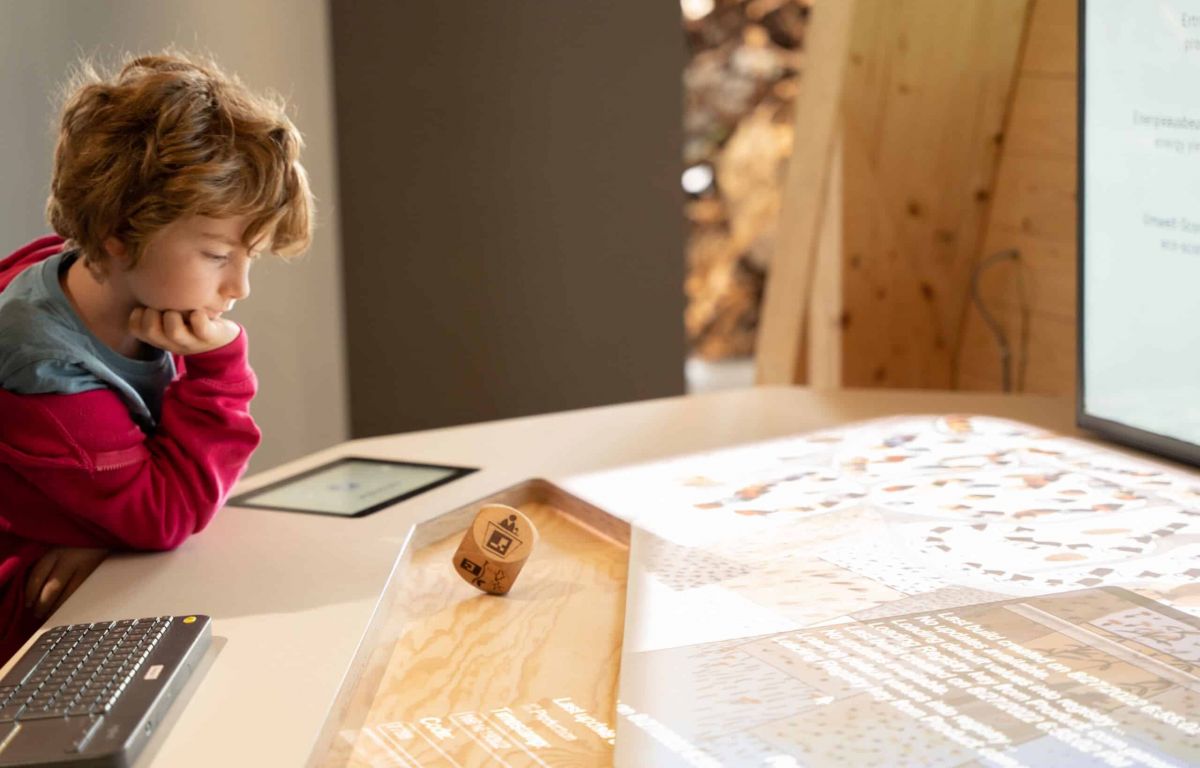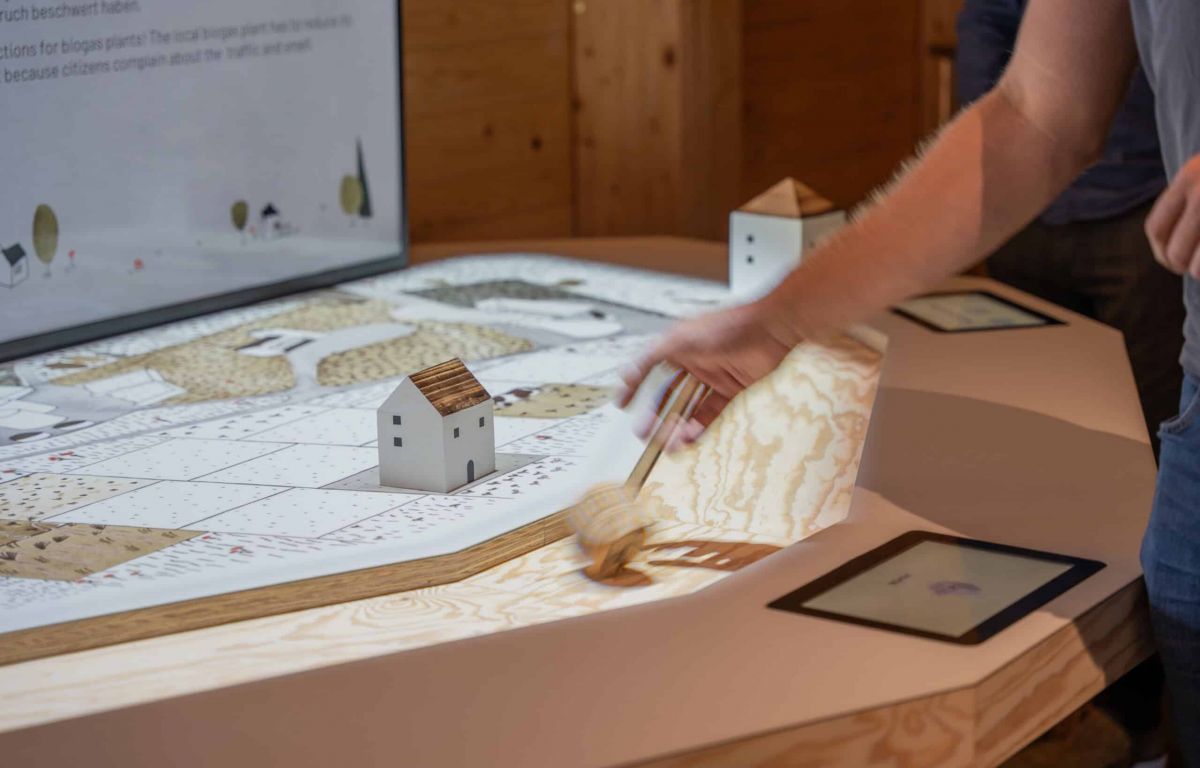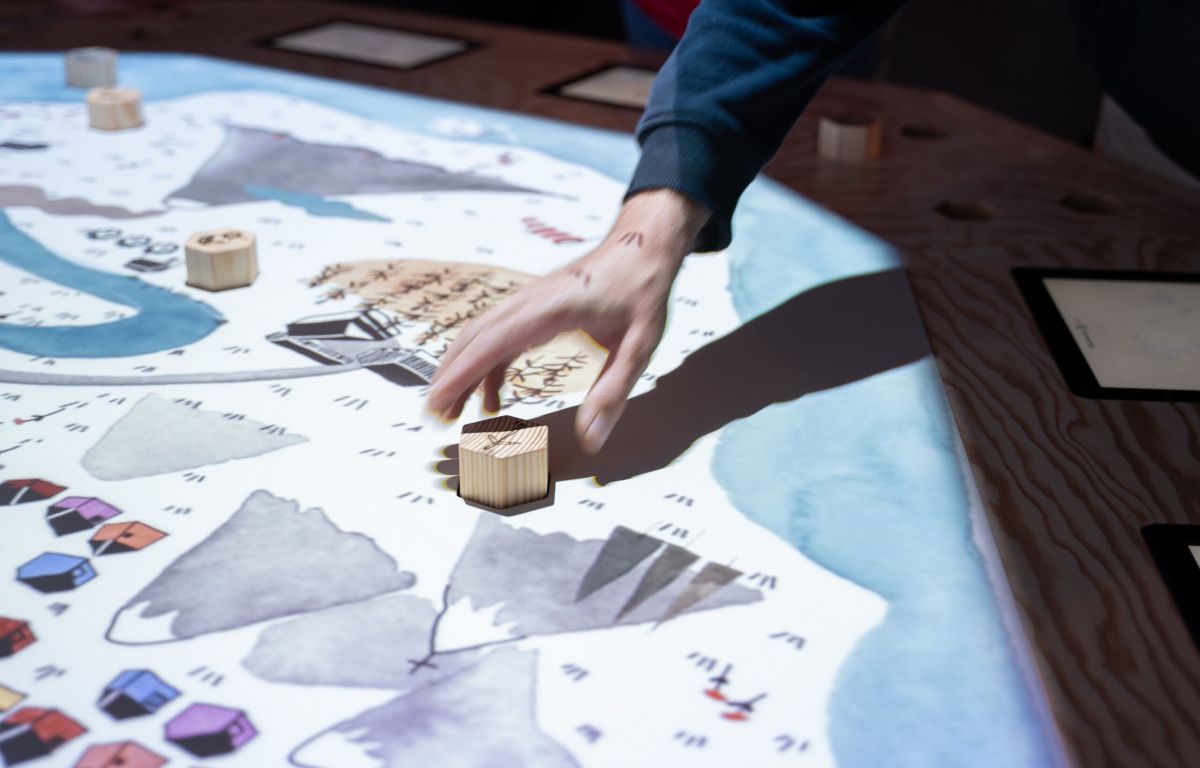 Garamantis did a great job implementing the two interactive game tables in the hands-on museum. Not only was the software implemented in a professional manner, but also the handling of the RFID sensor technology and camera tracking went smoothly.
Interactive Projection
If Walls Could Tell Stories … Make them Entertaining and Interactive, Please. Use projection mapping…
Multi-Touch Software
Definitely No Standard-Issue Product, Just Like Yours. Unless You Develop ISO Standards. Individual software development…