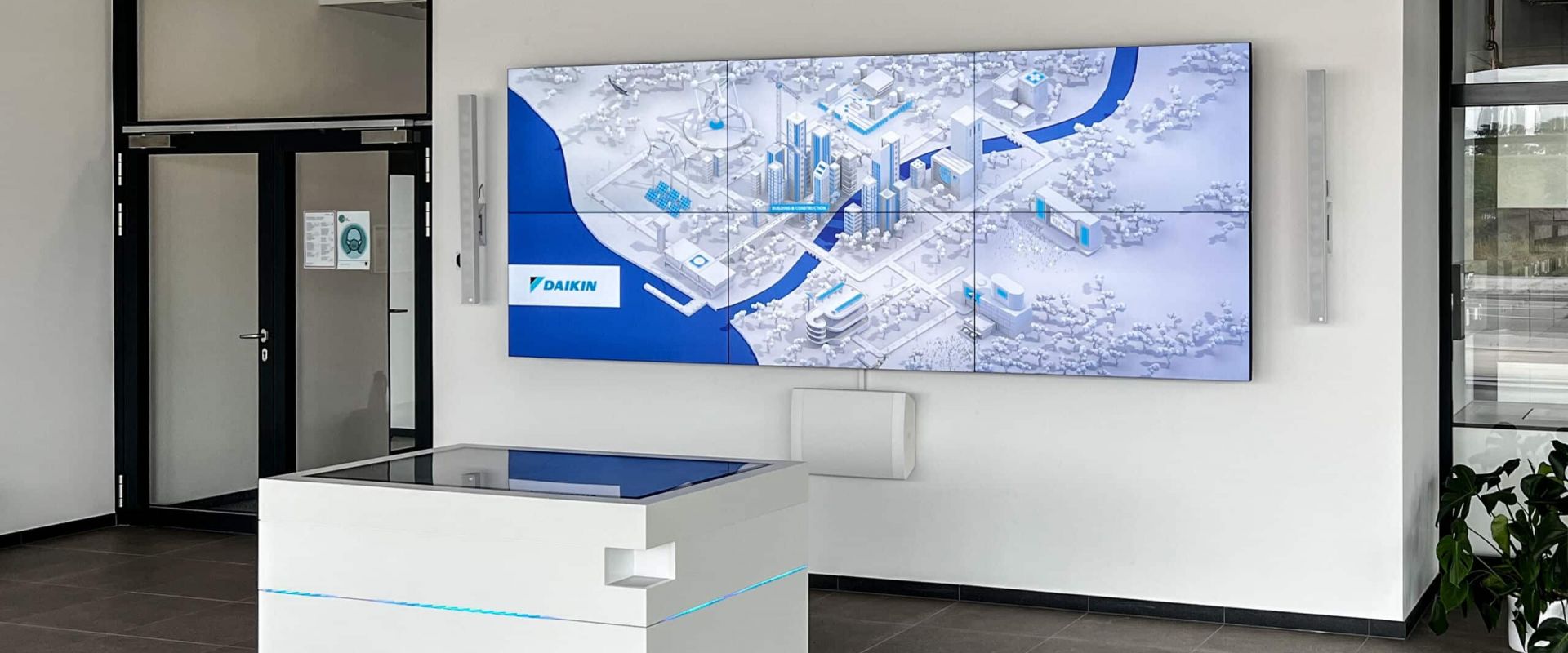 Daikin Chemical Europe Innovation Centre
Interaktiver Showroom und mobiles Messe-Präsentationssystem
Daikin Chemical Europe Ltd., a supplier of chemical compounds for industrial use, is part of the Japanese Daikin Industries corporation. Now their brand‑new Daikin Chemical Europe Innovation Center in Dortmund, Germany, puts recent developments and applications of the company's high-performance products in focus.
Daikin Showroom – Open Look with Clear Design
Daikin commissioned Garamantis with the conception and planning of an interactive showroom on the new building's first floor. The design concept picks up on the room's three-sided window glazing and clean and spacious looks. A thorough technical planning revealed the ideal position of hardware components like control server and sound system. In that phase, the space was also checked for possible need for additional floor tanks. While the interactive concept encompasses the entire space, for now only its first development stage has been realized. This one consists of a multi-touch table with customized multi-touch software coupled to a monitor wall.
3D City Provides Playful Access to the Daikin World
The free-standing multi-touch table sits 2 meters away from the high-resolution monitor wall. When visitors approach, its interactive presentation setup activates. The show begins with a custom-produced intro trailer highlighting the company's innovative power. Then the presentation continues with a 3D animation on the multi-touch screen that visualizes all relevant industries of Daikin Chemical in the form of a city. Among these are, for example, materials for batteries and fuel cells to make vehicles safer and more efficient and functional coatings for displays and other surfaces. Through this playful 3D surface clients can dive deeper into Daikin's various technologies and innovations. A comprehensive self-presentation with an interactive corporate history timeline rounds off the presentation. As in all projects, Garamantis developed the individualized multi-touch software in Unity 3D.
Monitor Wall – Amazing Resolution and Visual Effect
The wall has its own interface design in native resolution. While no-one is in the room, it is set to display the 3D city animation. Size and luminosity of its six Full‑HD screens guarantee attention in the building's immediate surroundings even through the glass front. However, as soon as the multi-touch presentation at the table sets off, the wall presentation falls in line with the content selected there. Content can also be "swiped" directly from the table to the wall.
One Central CMS for Daikin Showroom and Mobile Trade Fair Components
A CMS specifically tailored to Daikin's relevant presentation topics manages all content. Because Daikin also have a transportable multi-touch table for trade shows and events, the system features several instances. This way, both presentation setups can access the same content.
The result of this first implementation phase received very favorable feedback from guests at Dortmund as well as trade show audience. Hence, our client is now planning the next stage with more interactive components.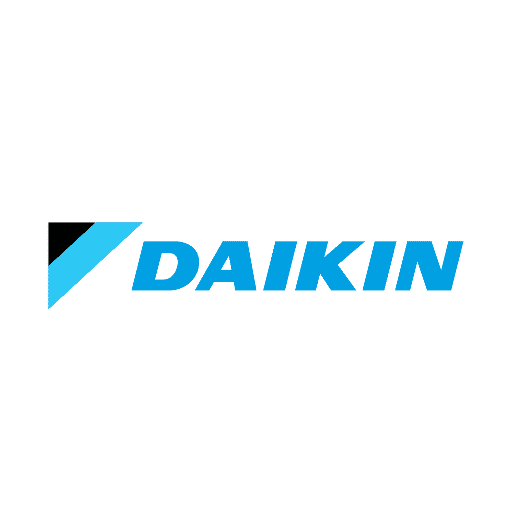 Daikin Chemical Europe GmbH
Project Details
Client: Daikin Chemical Europe GmbH
Context: Interactive Showroom
Time for implementation: 6 months
Project completion: September 2022
Multi-touch table (4K)
Web-based CMS
Monitor Wall (5,760 x 2,160 px)
Person sensor
Custom multi-touch software with 3D city animation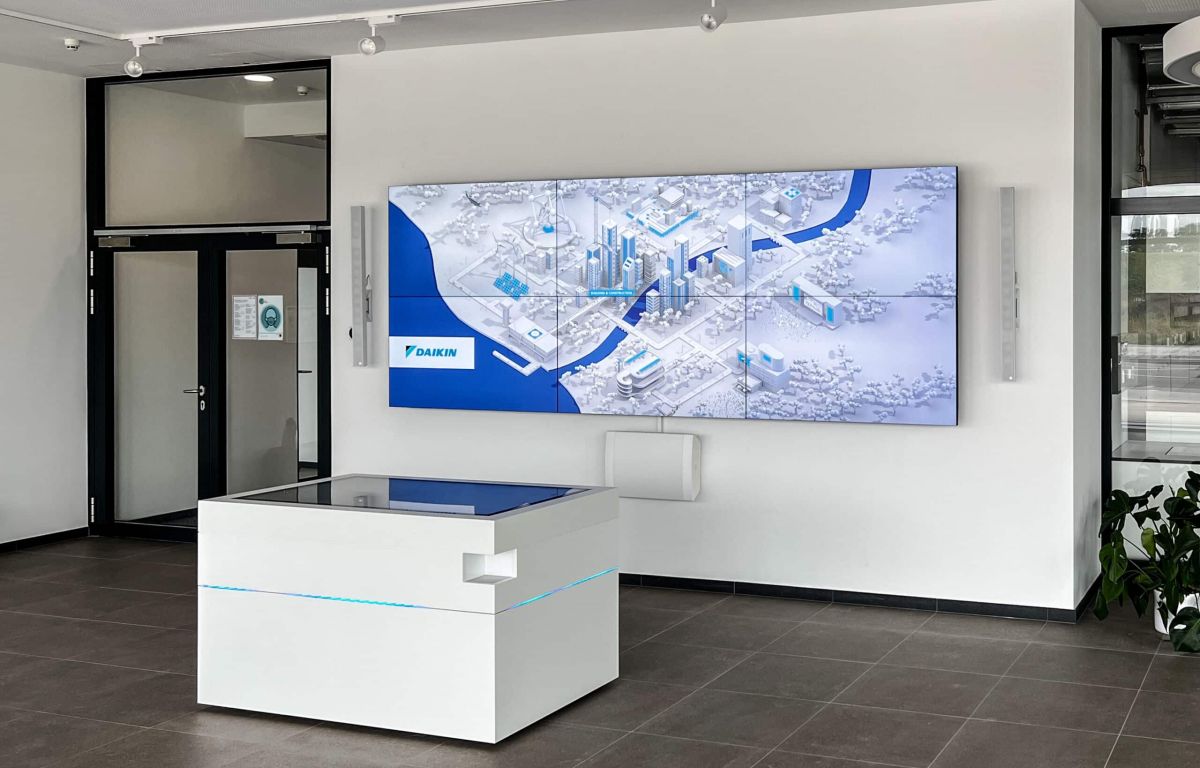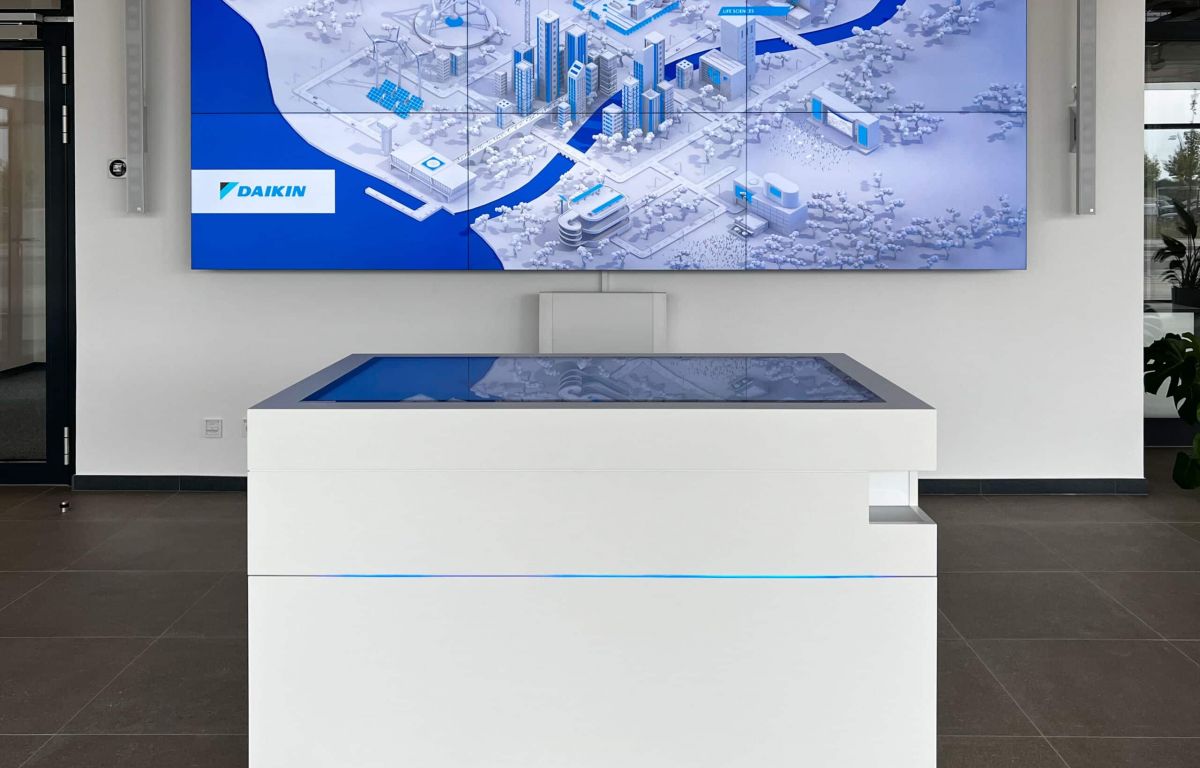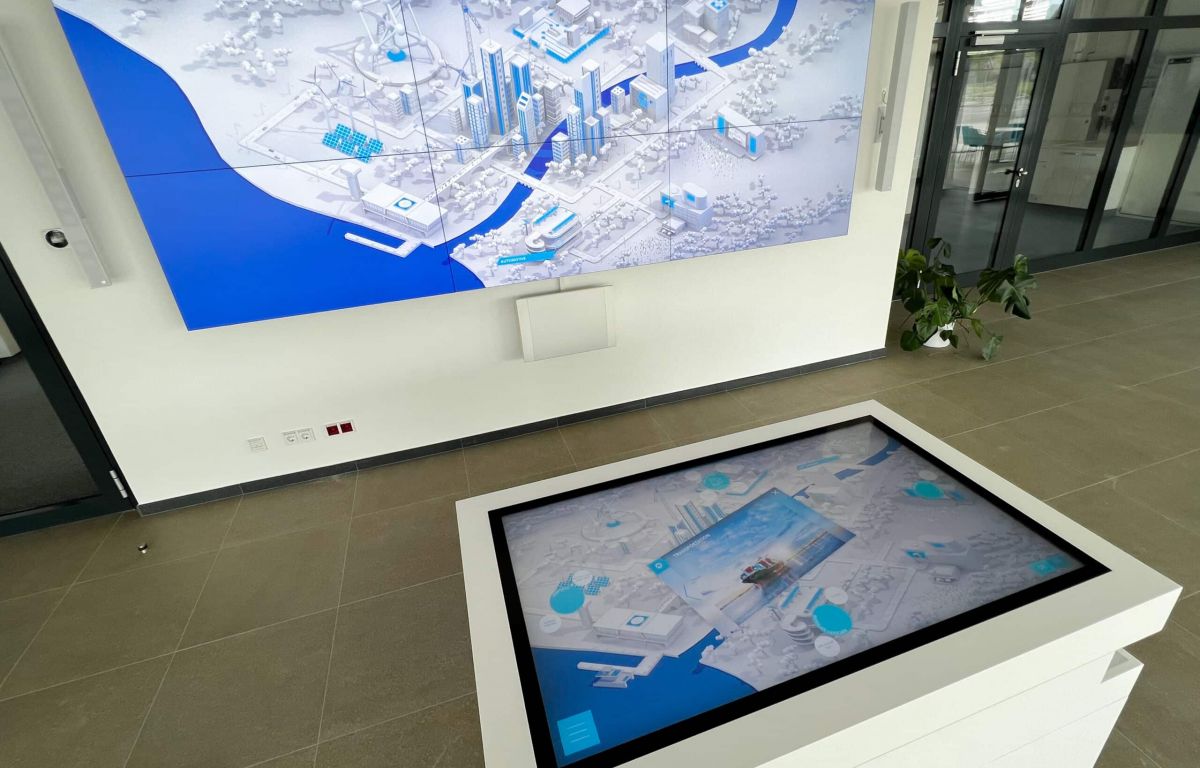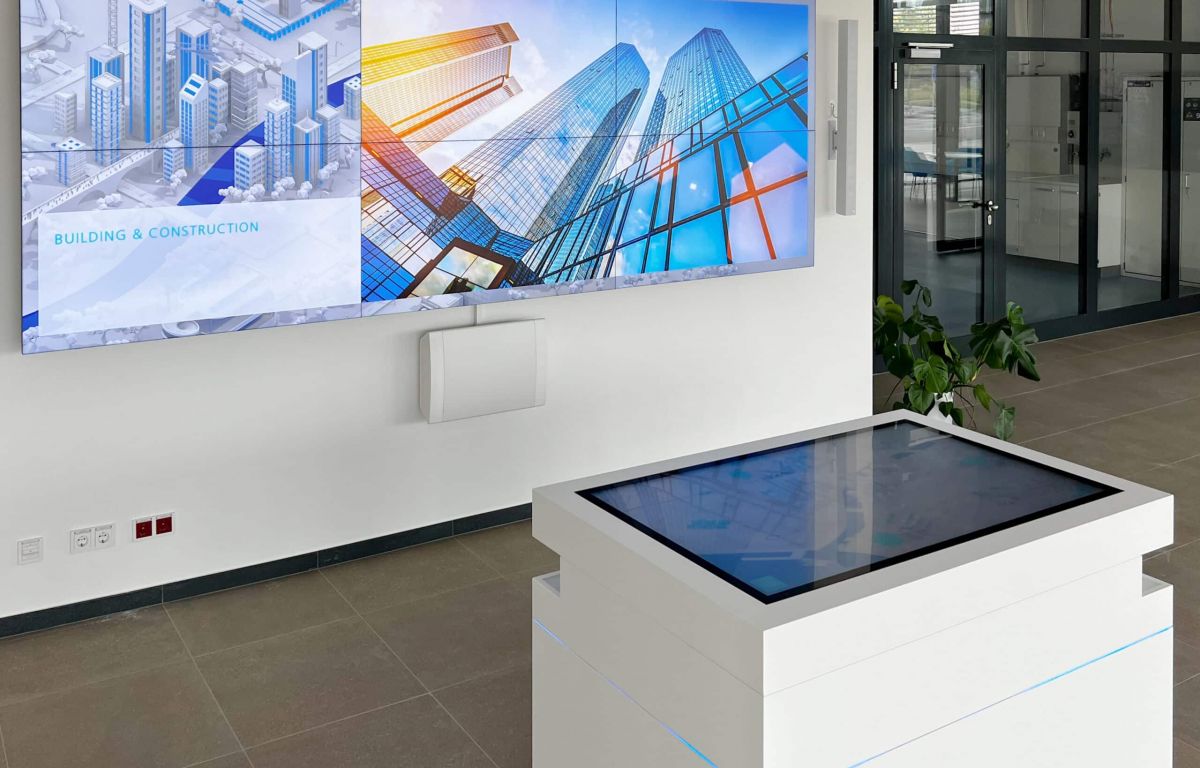 We were looking for a solution to present our wide product range in an easy-to-understand and appealing way. Garamantis have expertly realized our idea of visualizing a city's different industries on the multi-touch interface. With its modern design, the table is one of the highlights in our new Daikin Innovation Center. We are looking forward to our future cooperation!
Multi-Touch Software
Definitely No Standard-Issue Product, Just Like Yours. Unless You Develop ISO Standards. Individual software development…
Multi-Touch Table
Not Only Recognizes the Sign of the Times, but People and Objects Too! The most…
Interactive Showroom
For those who want it all: the full package immersive digital showroom experience