ideas trade fair booth
Convince and Thrill A Trade Show Audience
Visitor magnet multi-touch: more professional contacts by means of innovative concepts for your trade fair appearance
You're looking for an innovative and up-to-date way to present your business and your products on the upcoming trade show? An interactive installation triggers the trade fair audience's interest and curiosity and, due to their active involvement, remains in users' memory for a long time to come. With a well-conceived combination of your content with cutting-edge technology, you achieve:
more potential customers at your trade fair booth

fast and easy launch into sales conversation

visitors' longer time of stay at your booth thanks to its multi-touch interactivity

stronger visitor involvement through interaction
Cool trade show activities: let your interactive trade fair booth do the work for you
In combination with a Garamantis multi-touch solution, the trade show booth you already have becomes a sure-fire self-propelling marketing professional. Already from a distance, multi-touch walls and interactive projections draw people's attention to your booth. As soon as they approach, visitors are detected by sensors and then greeted by a multi-touch table or an interactive display case. All interactive installations actively encourage them to touch or playfully interact with your products. For instance, a user puts one of your products on the multi-touch table and immediately is offered matching videos, images or additional information to browse and explore with touch gestures. The table then proceeds to recommend other relevant products, and it can even ask the visitor to present his business card. Furthermore, the table assists booth personnel in the interactive presentation and promotion of goods. All content, such as 3D models, infographics or video clips, is just one touch away.
Multi-touch technology attracts trade show attendants; several people at once can engage, interact, play, or retrieve information (10 reasosns for using multitouch technology at trade fairs)

By virtue of object recognition features, your product is always center stage. A visitor only has to present a flyer, a product sample or other object and immediately receives a selection of matching content and suggestions for possible further activities to pick from.

multi-touch software allows potential customers to playfully familiarize themselves with the available variety of products – an activity likely to stick in their memory.

Novel technologies, like VR environments or the globally unique interactive display case with its entirely clear multi-touch glass, fascinate visitors and literally put them under their spell.
Full service: we put your ideas into practice
We take care of your entire interactive trade show project – comprehensively and proactively – an additional agency's service is not necessary. In the course of 2 to 3 months, we accompany you through all stages of development, every step of the way to success.
Brainstorming and rough conceptual outline: How (well) does your previous trade fair concept work, and what are the improvements you'd like to achieve? What are your target audience's characteristics, and what digital content will they most likely respond to? What is the best way to communicate, convey the message and make it stick? We'll gladly help you to find answers to all these questions in a free and non-binding consultation, and then draw up a custom-fit proposal.

Conception and design: We conceive and design every detail of the installation and create sketches and mockups for your consideration and approval. In this step we also establish which content exactly (videos, images, texts, documents etc.) should be included in the final product.

Hardware integration and software development: We build the hardware and develop the software to be a perfect match for your individual target group. The agile development process involves several feedback loops in which we keep you updated on the project's current status. We also harmonize the cloud-based CMS with your particular content.

On-site installation: We assemble and set up the finished installation on the desired date and train your staff in its usage. Only if you're a 100 percent satisfied we consider the project complete: from now on, you're going to promote your business by means of a top-notch, world-class multi-touch installation.

Support, maintenance and servicing (optional): You don't want to worry about technical aspects in the years of operation to come? Our support team is ready to help you and your staff in case of any further questions or issues – via phone, email or remote access.

 Everything else you'll be able to handle yourself, with a maximum of flexibility and independence: you can update and change your multi-touch installation's content anytime via convenient web interface.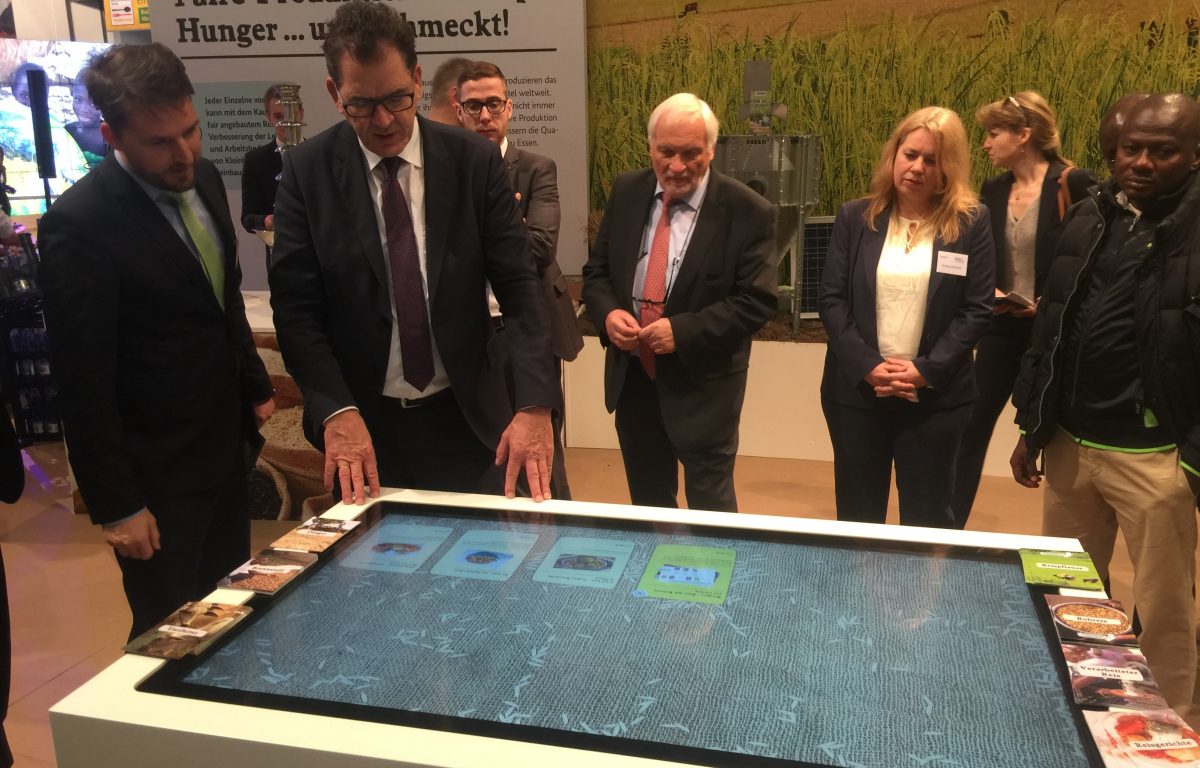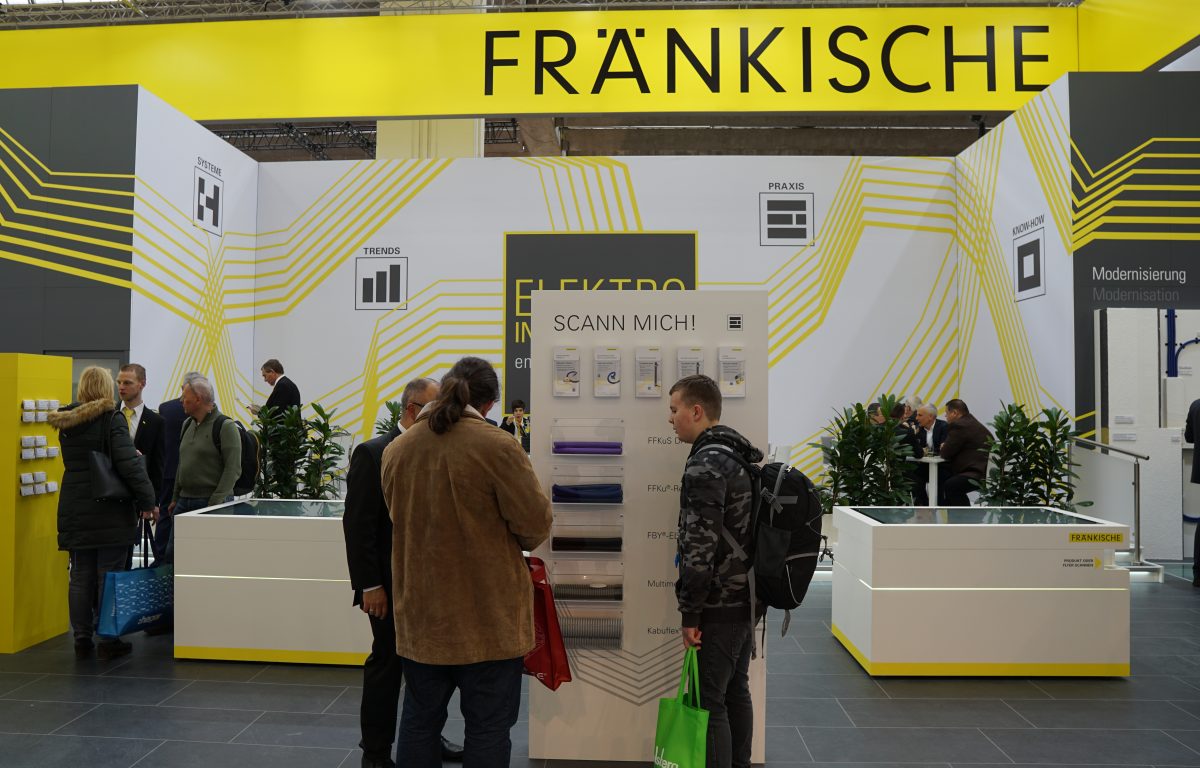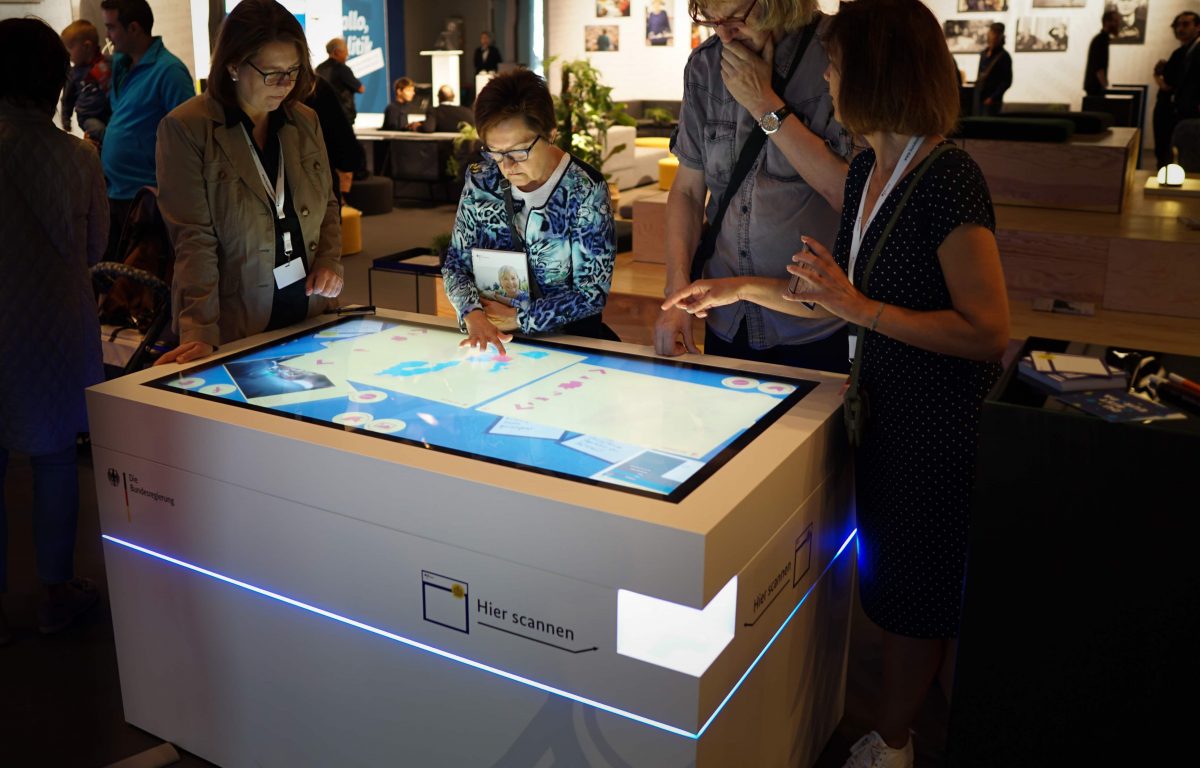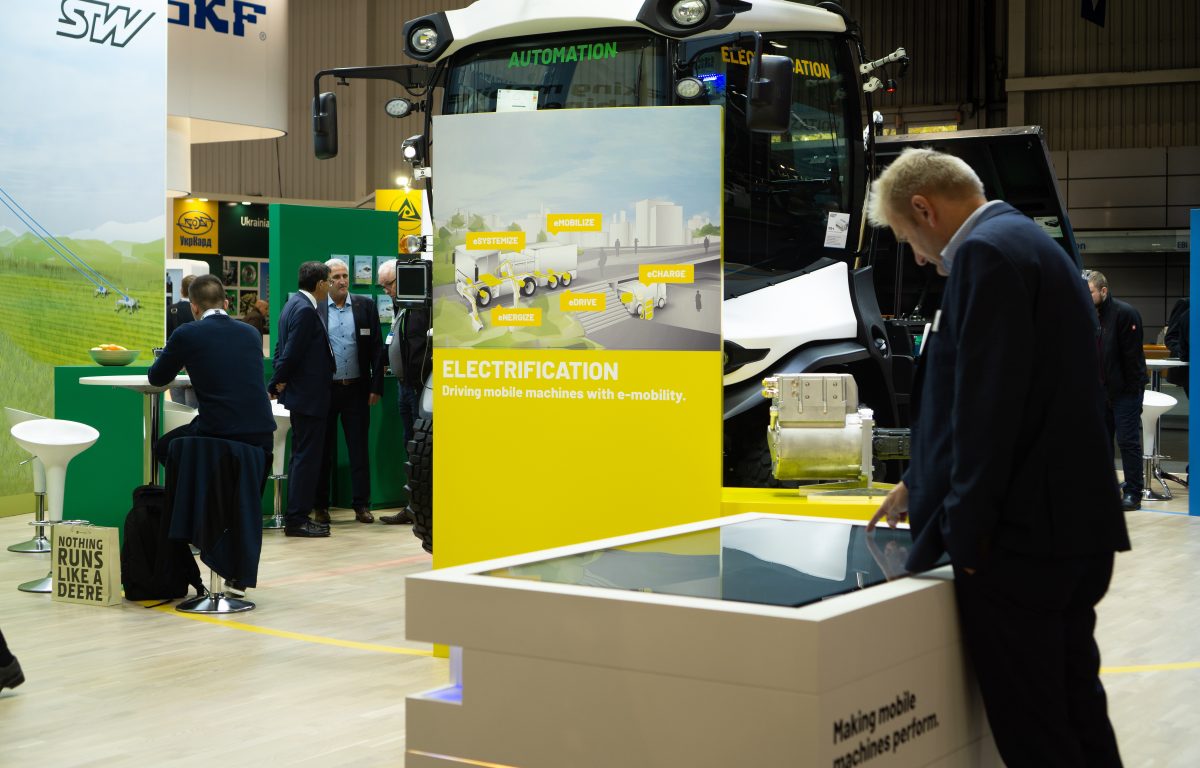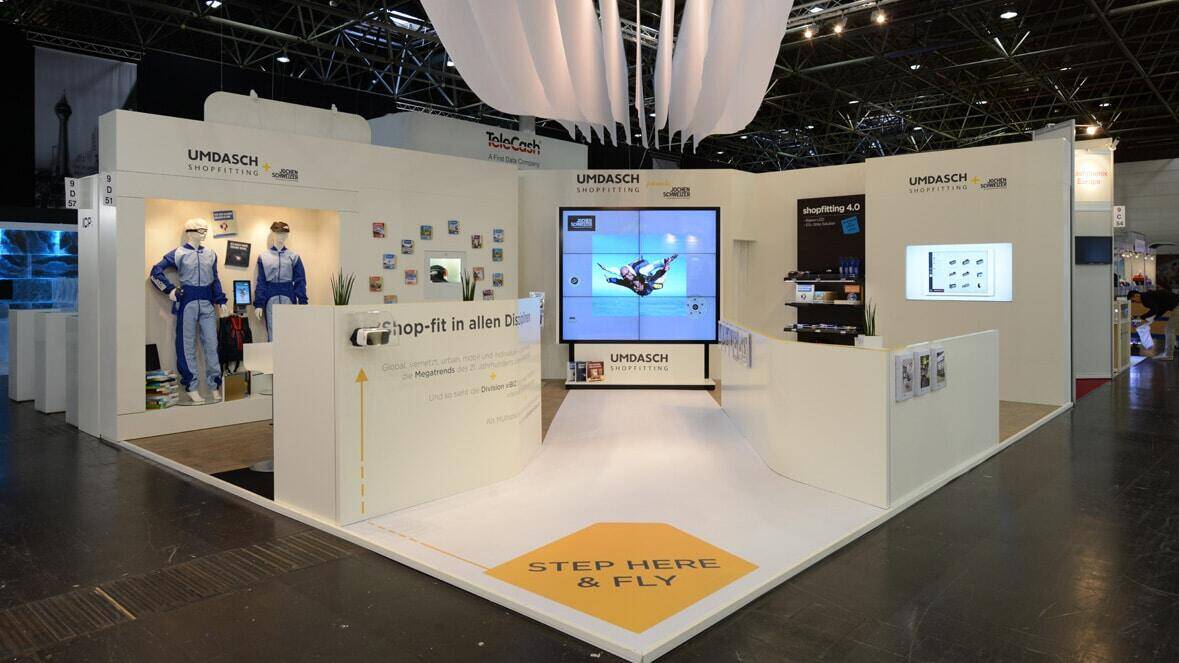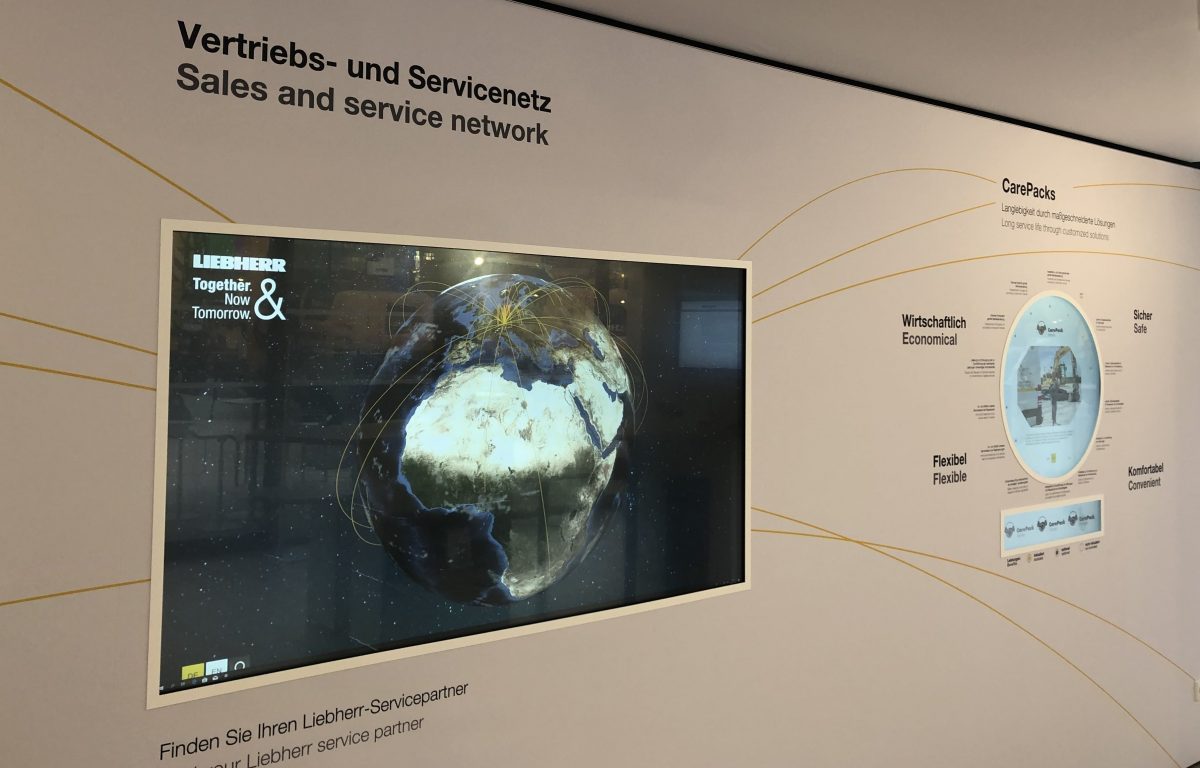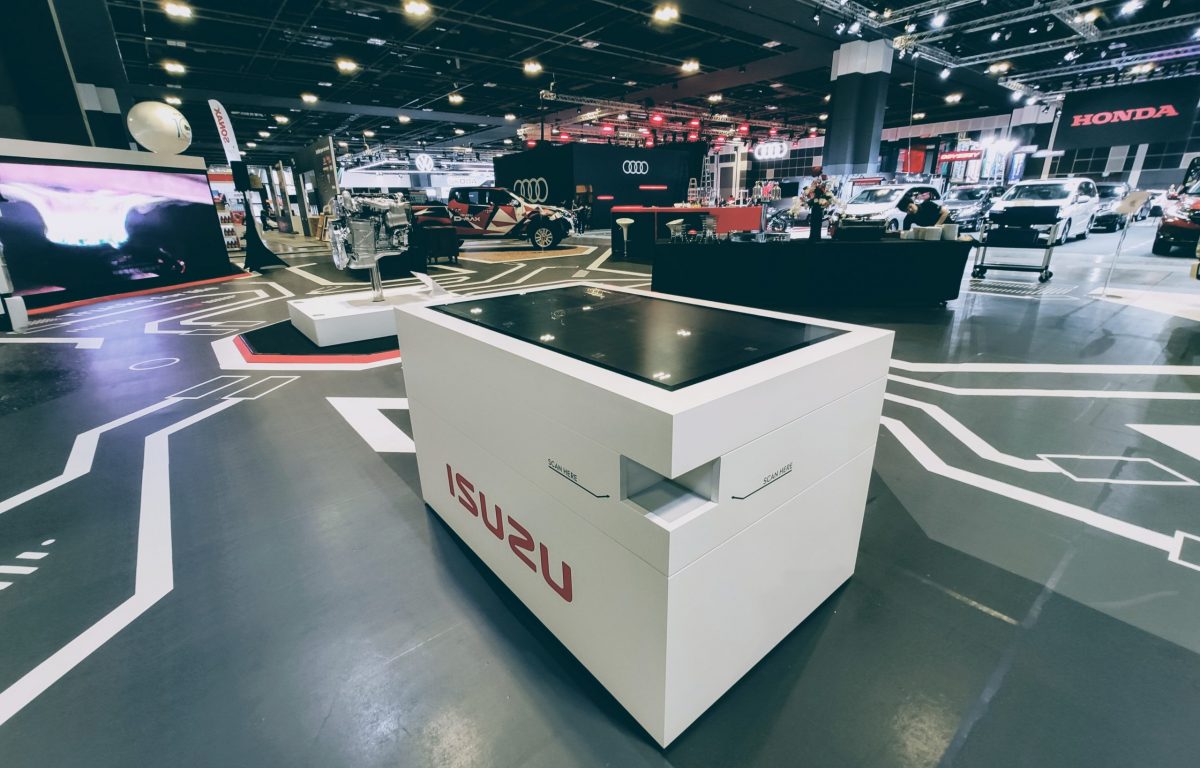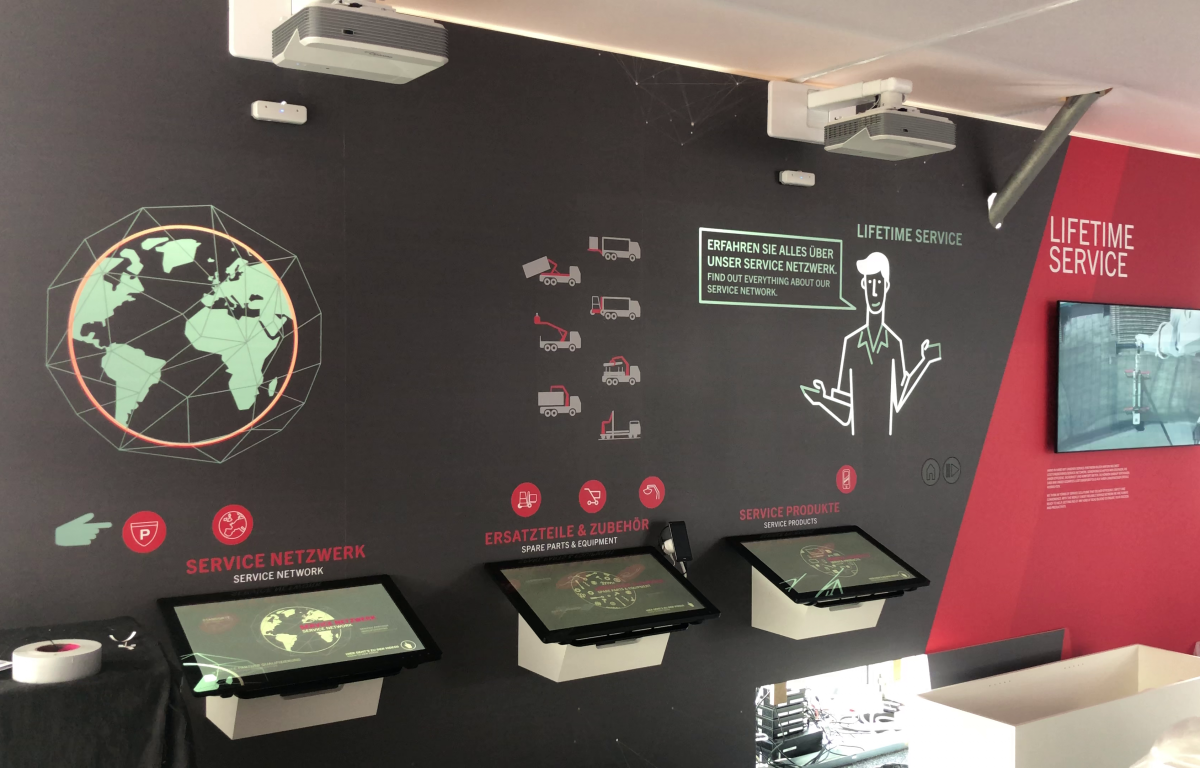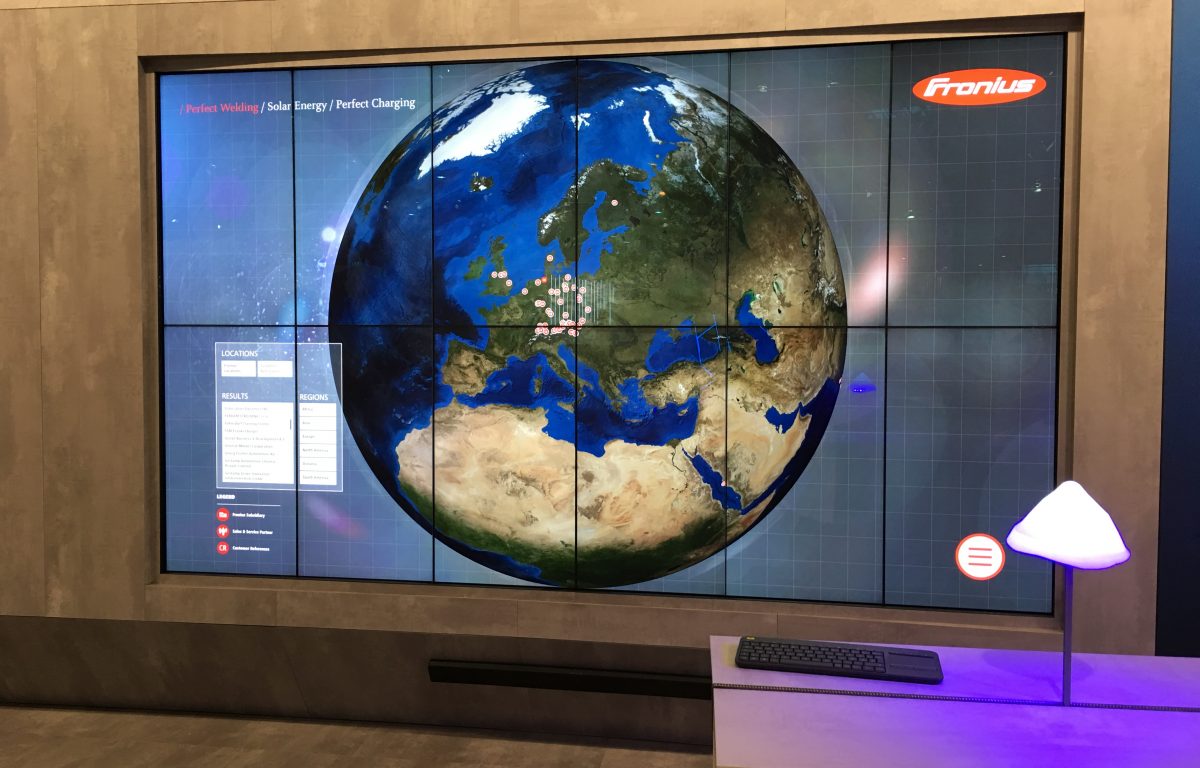 Eye-catchers at trade shows appeal to your potential customers!
Benefit from our years of experience in the creation of innovative trade fair concepts and their successful implementation. For each and every project we develop a unique individual concept. Here are some examples of possible applications to inspire you.
interactive trade fair walls with projection mapping
long-distance effect and attention guaranteed
Large‑scale projections are visible from a great distance and have their own way of attracting trade fair visitors' attention. In addition, interactive walls can induce surprise and curiosity, e.g. at the moment visitors realize they can affect – and interact with –the wall with their movements and gestures.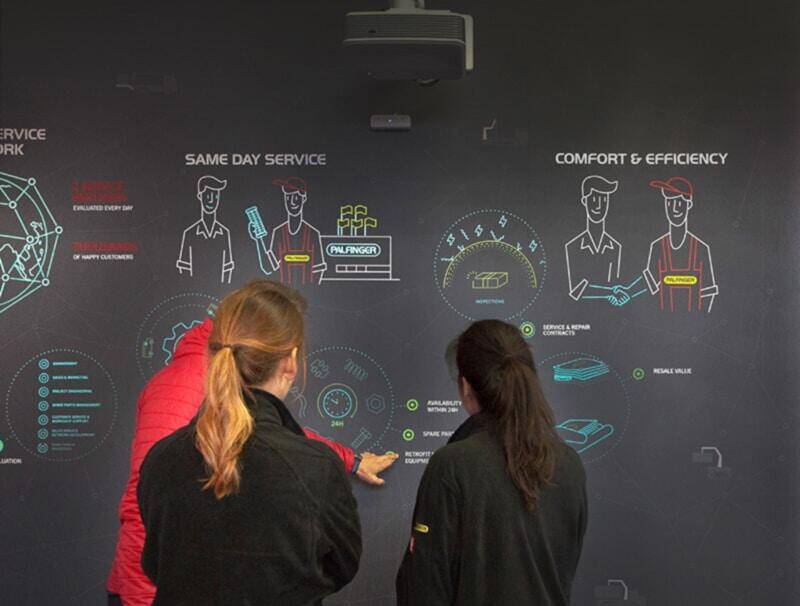 Multitouch Scanner Table
attracts trade fair visitors and generates leads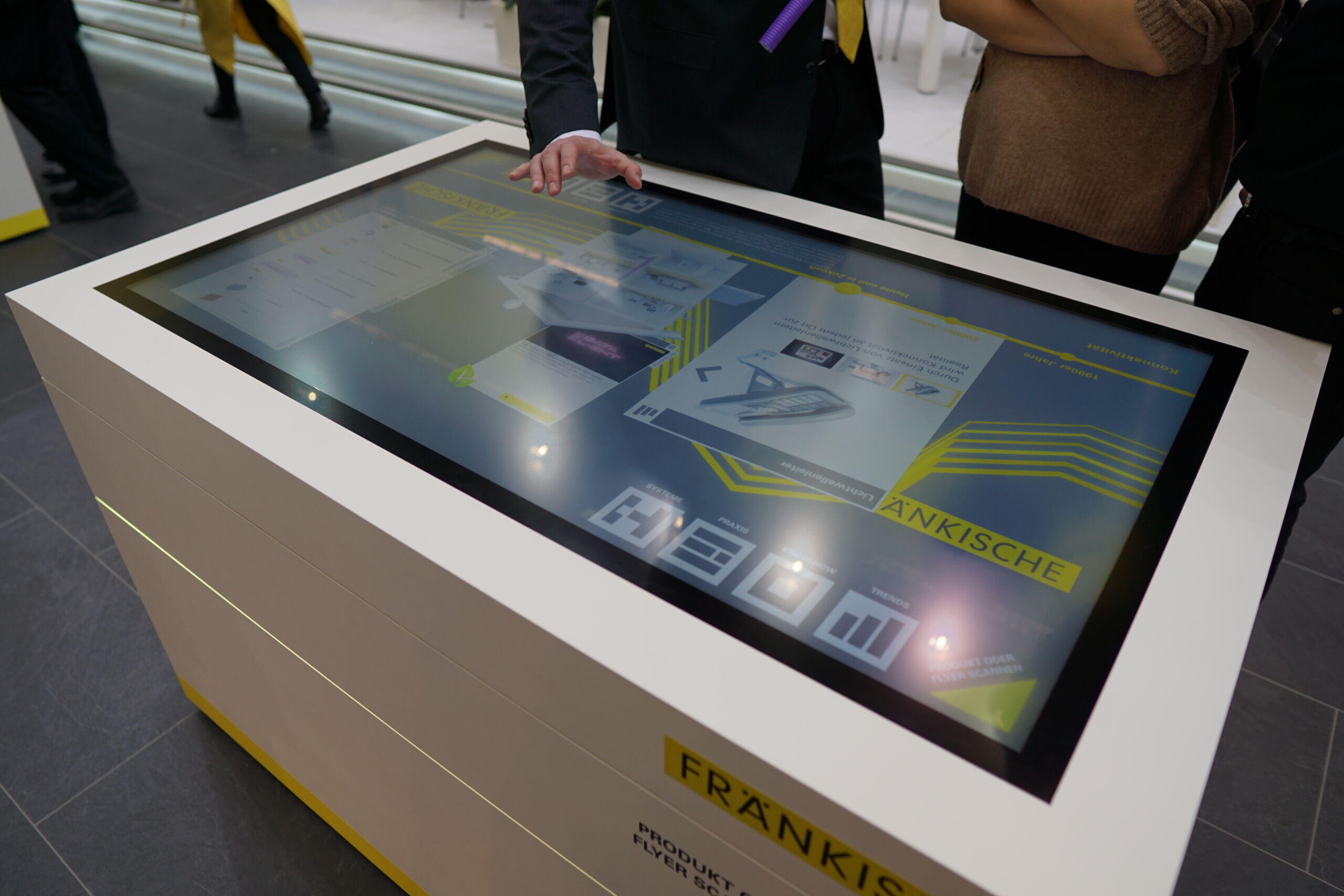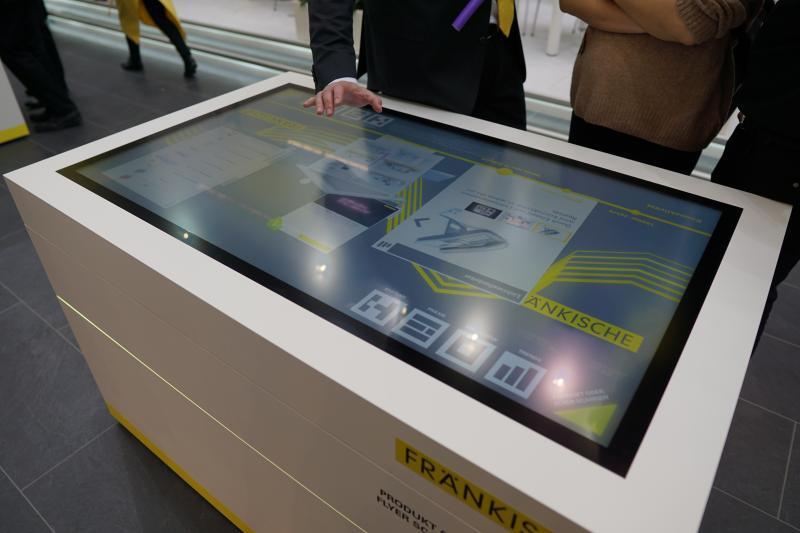 A multi-touch scanner table with its people sensor is the ideal assistant for your trade fair booth. It proactively addresses visitors and engages them in a conversation. For instance, it can prompt them to present their business card or ask them to hold up one of the print flyers or product samples available at the booth. Then it proceeds to display your business' product portfolio and starts a sales talk that's refreshingly different.
Multitouch-Wall
Would you like some more?
Just because of its sheer size alone, a multi-touch wall is an eye catcher. It comes in virtually all desired shapes and dimensions and makes it possible for a great number of people at the same time to immerse themselves in – and interact with – your business's product universe. The presentation or demonstrations of products can either be carried out directly on the wall itself or remote-controlled via tablet PC. Of course, it's also possible to link the multi-touch wall with other multi-touch terminals at your trade fair booth.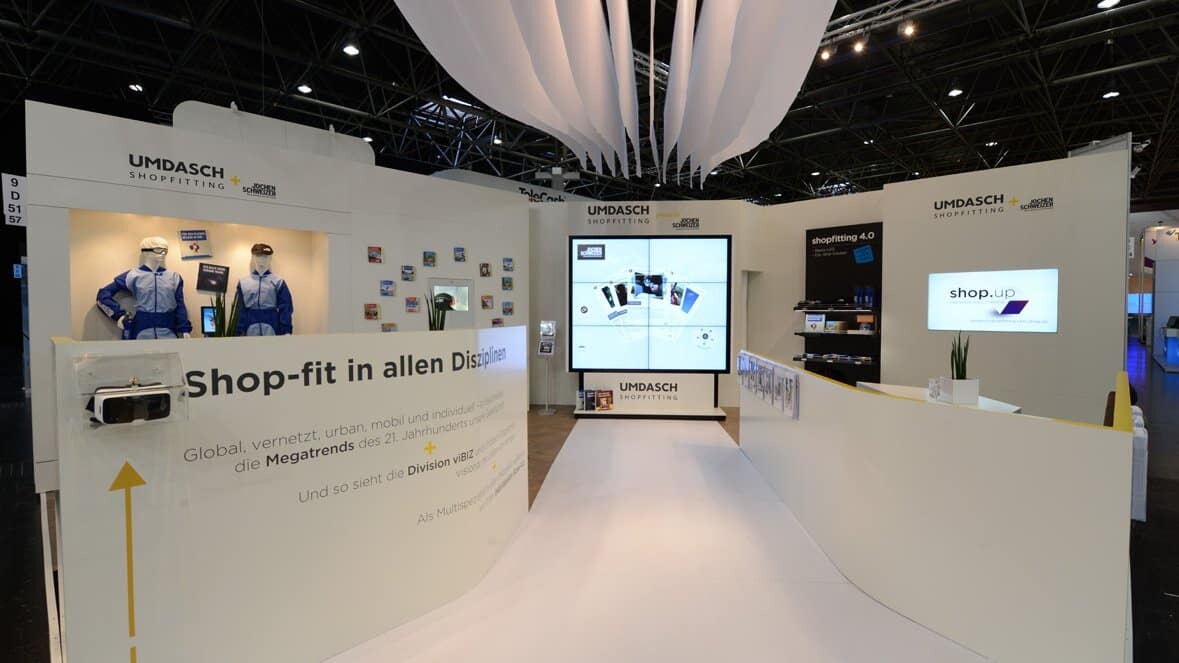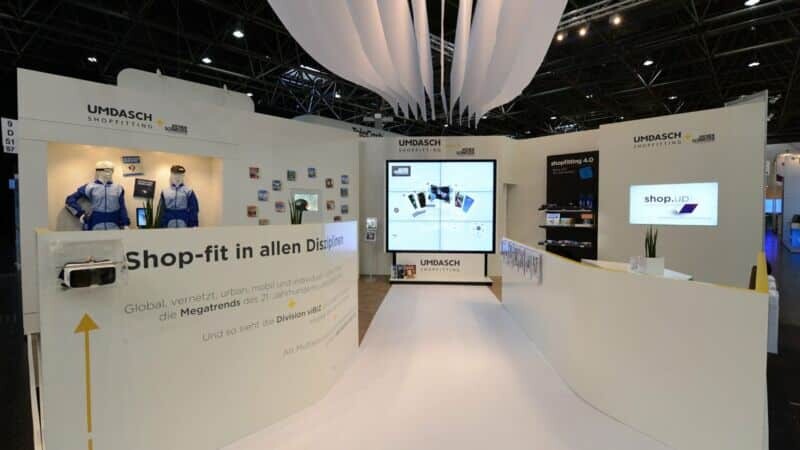 Social Media Table
your visitors as digital marketing multipliers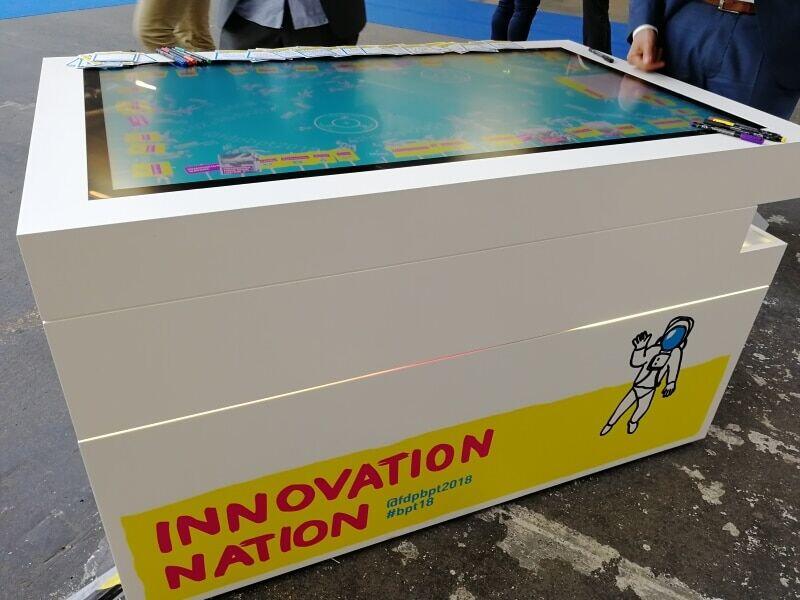 For your trade fair appearance too, you should make use of all available communication channels. The Social Media Table's special feature is its eponymous social media integration, which allows visitors to share their own content on social media via its scanning function. The table serves as info point, interactive terminal and social media hub at the same time – your visitors will be thrilled.
interactive display case
sets the scene for new products
A new product's key features and its manufacturing process become easy to grasp for potential customers: the globally unique interactive display case with perfectly transparent multi-touch glass is conversant in storytelling and baffles your customers with its novel options of interactivity. Like all other Garamantis installations, the display case as well is multilingual.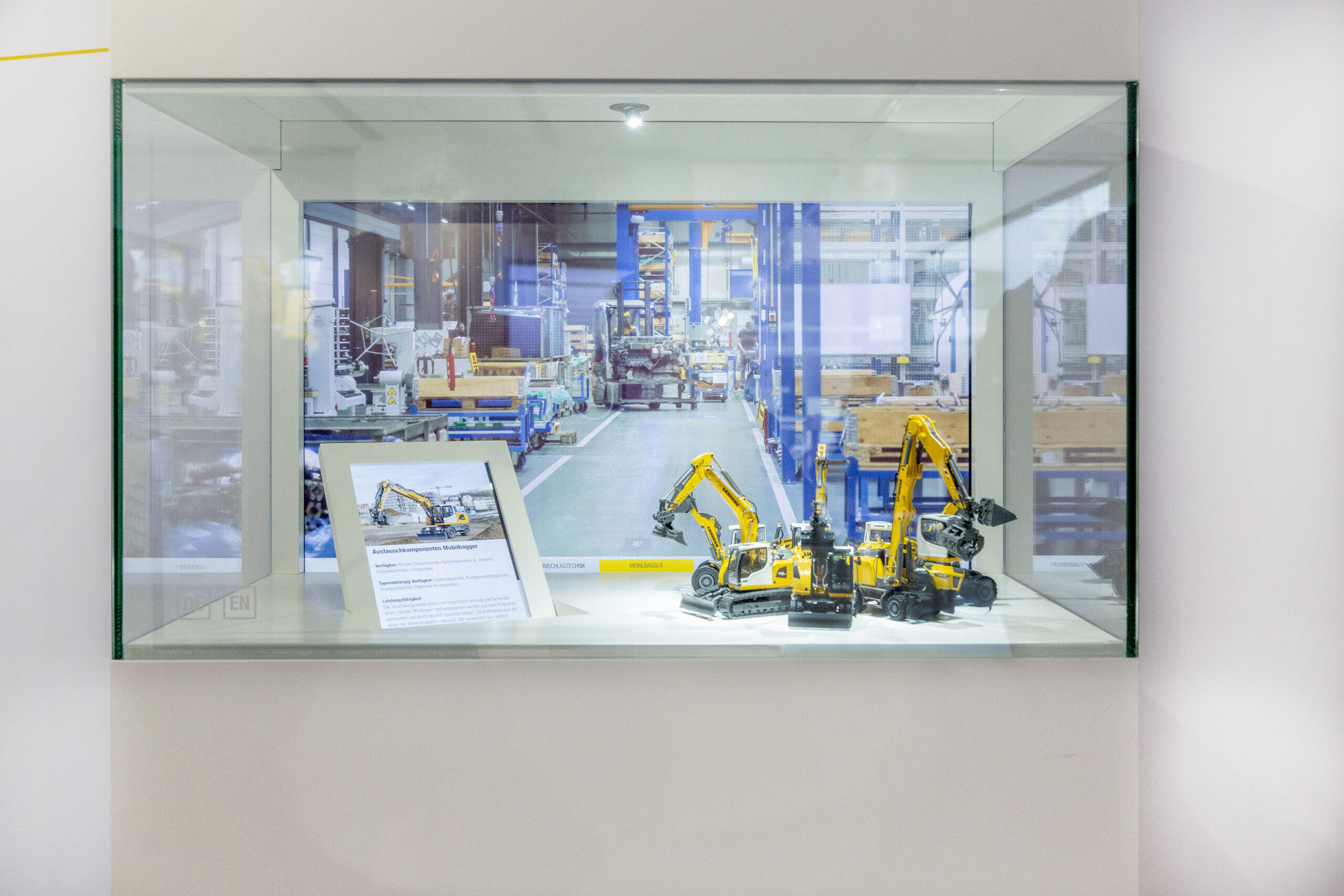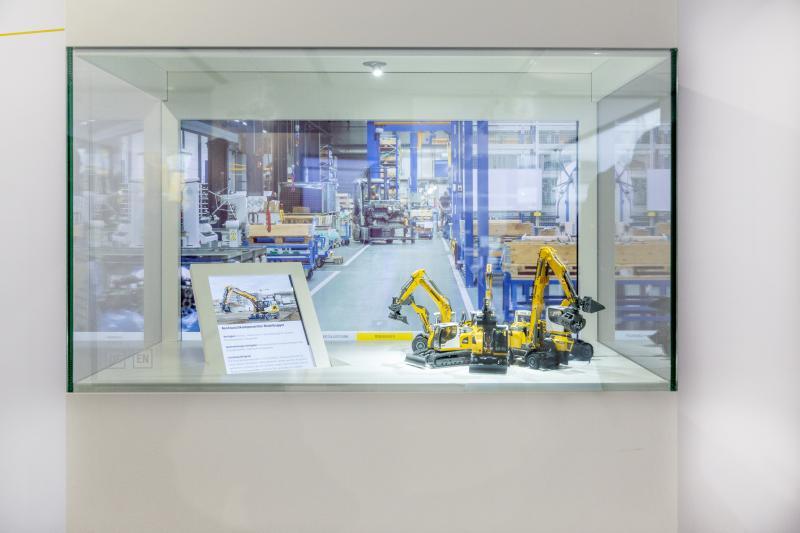 Virtual Reality Installation
let visitors experience your products up close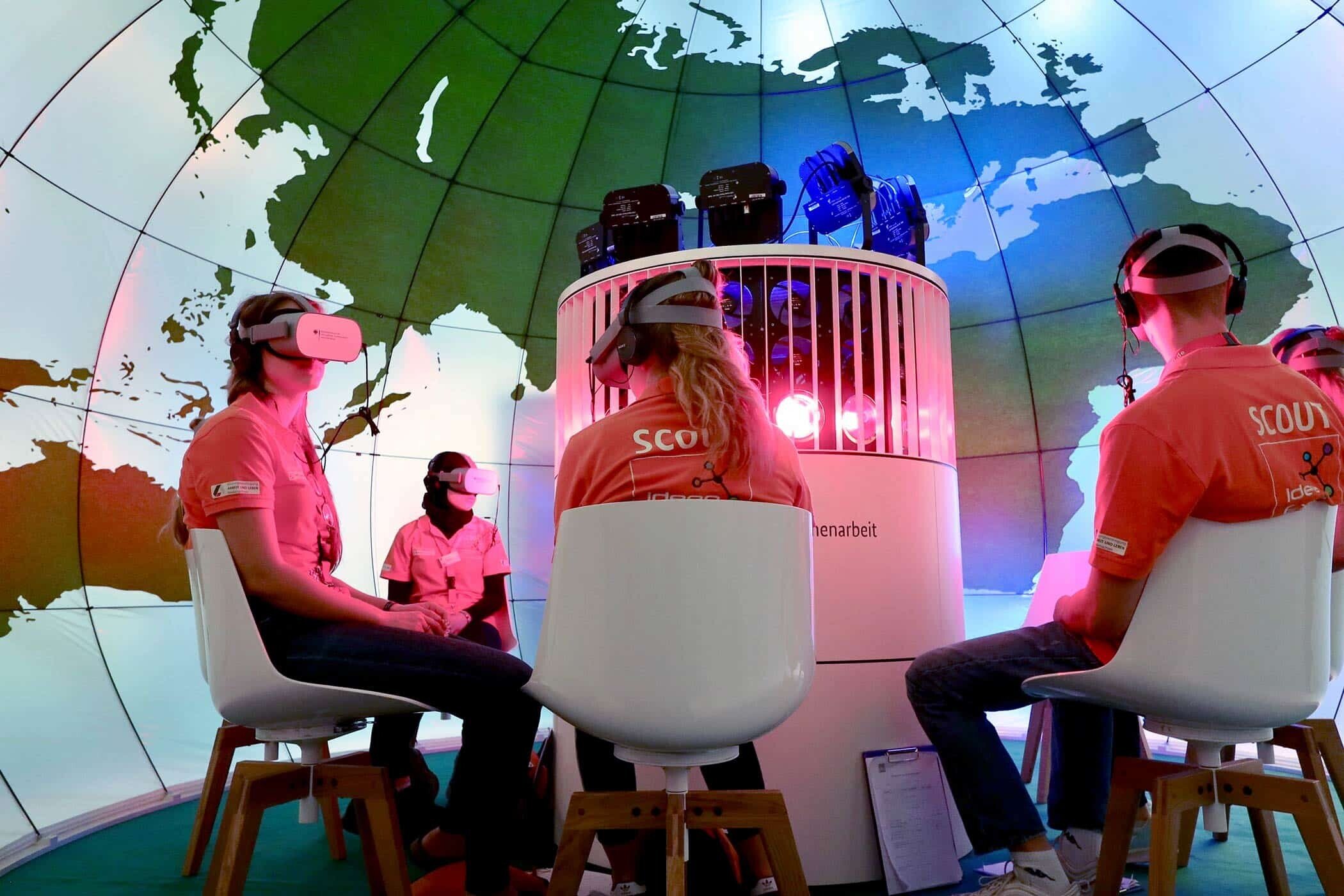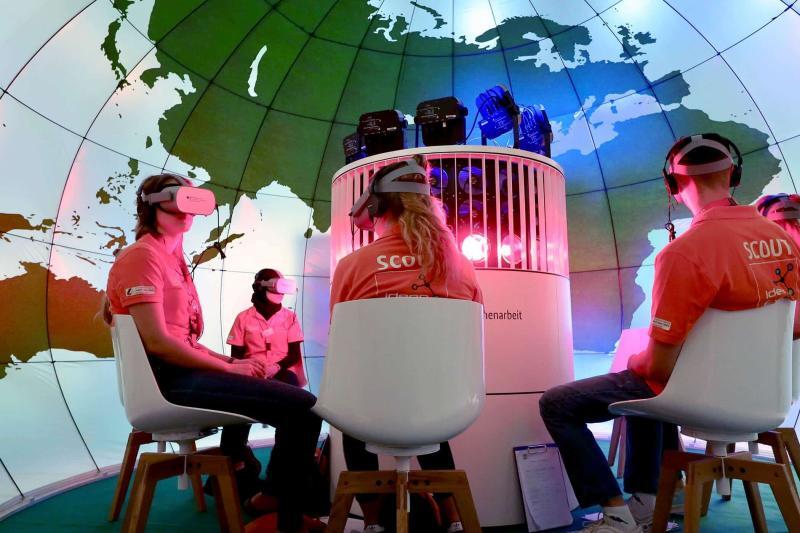 VR environments play in the premier league when it comes to trade fair experiences, as they offer a maximum degree of immersion. But even the most expensive hardware has no persuasion of its own if it isn't aided by the appropriate content and interactivity features of a matching VR software – it's the software that's responsible for the creation of an experiential environment that sticks in people's long-term memories. Hence, expertise and a cleverly conceived overall concept are the key to a successful practical application of VR in a trade fair and special event context.
Contact us and tell us about your ideas, wishes and requirements concerning an interactive trade fair appearance. We have both the necessary experience and the matching technologies at our command to realize a genuine interactive eye-catcher for your next upcoming trade show.
Free consultation on interactive exhibition stand or event
Benefit from our experience and be inspired by innovative trade fair concepts. We will be happy to advise you individually and without obligation.
The implementation of our ideas and the cooperation with Garamantis was fun for our entire team. No request and no change request was too much and we felt understood even without many words. The final result and the visualisation of our projects made possible was successful. We are already looking forward to the trade fair visits with our new companion.
Digital spaces are also being conquered by the cultural and creative pilots Garamantis. They develop interactive installations, mobile applications and multi-touch solutions for companies and institutions. The focus is always on creative and uncomplicated use of new technologies.

Digitale Räume: Wie kulturelle Events ins Internet verlagert werden
To break the norm of car show, car marques have to integrate various interactive elements to better engage their would-be customers. At Isuzu, they managed to find new fans with Garamantis' multi-touch interactive surface where visitors could physically draw their ideal truck design and have it scanned and digitized into the virtual truck of their creation. The Garamantis team was swift and efficient in creating and optimizing the content for us. The end product is nothing short of being flawless and engaging, kudos to the Garamantis Team!
At the Green Week, visitors to the stand of the Federal Ministry for Economic Cooperation and Development can travel to Madagascar via virtual reality in a "climate dome", where the consequences of global warming can already be clearly felt.
Klimawandel hautnah
In a 360-degree video, visitors were given an insight into the living conditions and challenges of the local people via VR glasses. They not only saw and heard how the inhabitants of the African island state dealt with climate change, but also felt the heat and dry air in the steppe, or the cool ocean breezes on the coast.
Am eigenen Leib
The multi‑touch table as a part of the BMZ's trade fair appearance at ITB 2017 was a complete success. The interactive map of the world helped to rapidly attract visitor's attention to the fair stand.
Up to now, VR has been difficult in the event context, as it usually only offers experiences for individuals. The climate dome allows several people to immerse themselves in virtual reality at the same time.
Erlebniswelten 4.0 – Interaktive und multisensorische Installationen auf dem Vormarsch

The collaboration with Garamantis was refreshingly uncomplicated and perfectly target-oriented. We as an agency provided the contents and ideas, and Garamantis consummately put them into practice and developed the matching design. Our client was very pleased with the result and, with the multitouch table, had a real highlight to show at his trade fair presence.
For long-term projects like this one it is paramount to have reliable partners on board who also possess the necessary flexibility. In Garamantis we not only have such a partner, but at the same time an important creative idea giver in many a difficult project phase. From the first collective brainstorming right until the rollout at the trade fair, Garamantis always provided advice and support, and they never let the fun fall by the wayside to boot.
References