The social media table for trade shows and events
From Post-it to Posting? Yes, we scan!
The agenda for our little uprising is so short it fits on a sticky note. We demand: Workshops without hackneyed facilitator toolkits, social media participation without tedious login procedures, and nothing less than global peace between the analogue and digital realms. We offer: pen and paper, combined with our unique multi-touch scanner table that turns handwritten notes and scribbles into digital postings that can be shared across the social web at the touch of a button. This level of interactivity is sure to get a big 'like' from your workshop participants or event attendees. And by the way, you can generate reach for your business and draw global attention to your successful event. #blessed
A "candy storm" for our social media table:
From analogue to digital in an instant: message goes on Post-It. Post-It goes into built-in scanner. Post-It appears on tabletop. All in less time than it took you to read these three sentences. Afterwards, the notes can be viewed, sorted and shared.
No data leaks, no inhibitions: Because sharing is caring, we make it easy for your users - no login, no account required. Instead, we create a social media channel or hashtag tailored to your project.
Well connected: Our social media desk is directly connected to Twitter, Facebook and the like, allowing your visitors to interact with any news feed, trend or hashtag. Only Spiderman is better networked.
Four-midable: a 55″ UHD multi-touch screen with room for four or more users and up to 80 possible simultaneous touch inputs may not sound like much of an influencer itself, but it certainly accommodates enough of them.
Interactive Infobox: If your social media table isn't swarming with people at the moment, it's probably because it's just been used to drum up business for one of your events. Altruistic as it is, it offers free information about your event, such as a site map, speaker list or live posts.
Tailor-made branding: We design the entire table to match your corporate identity: the software interface, the design of the social media channels, the overall design of the table itself and even the Post-Its. It just goes to show that sometimes life really is a bowl of cherries to pick from.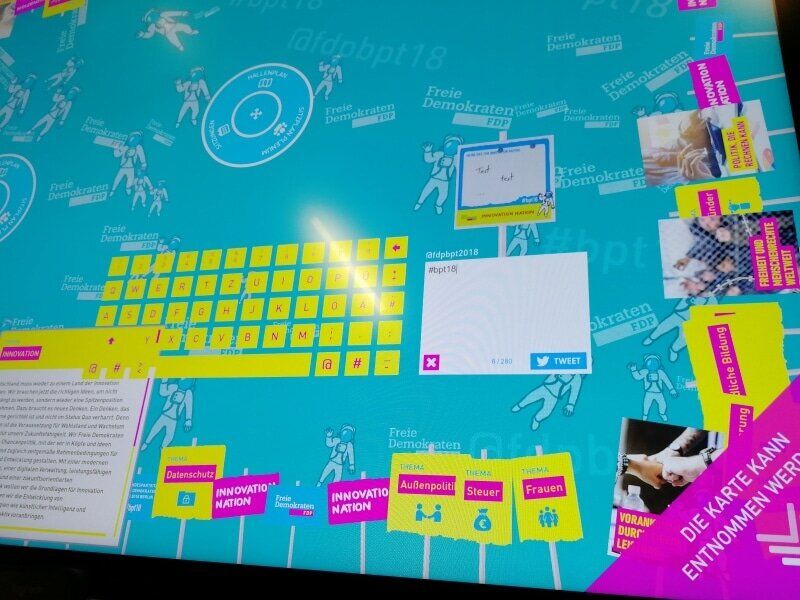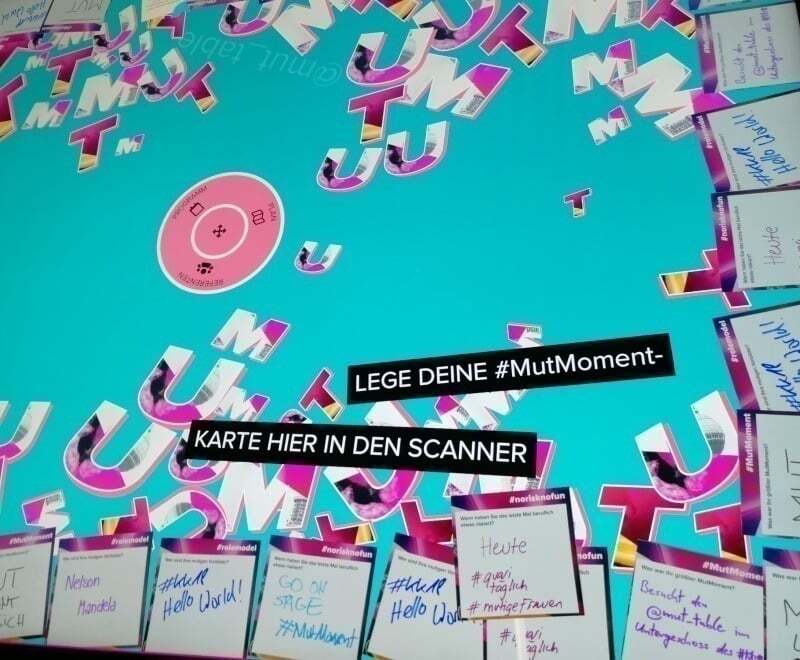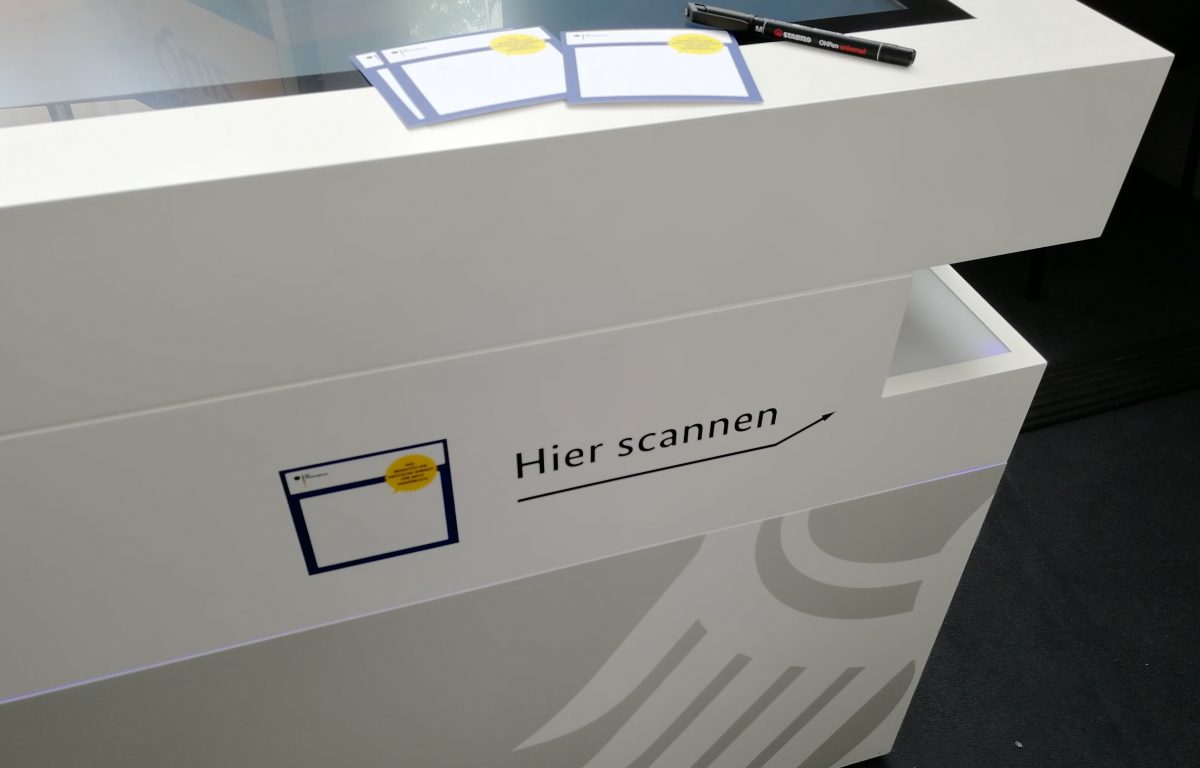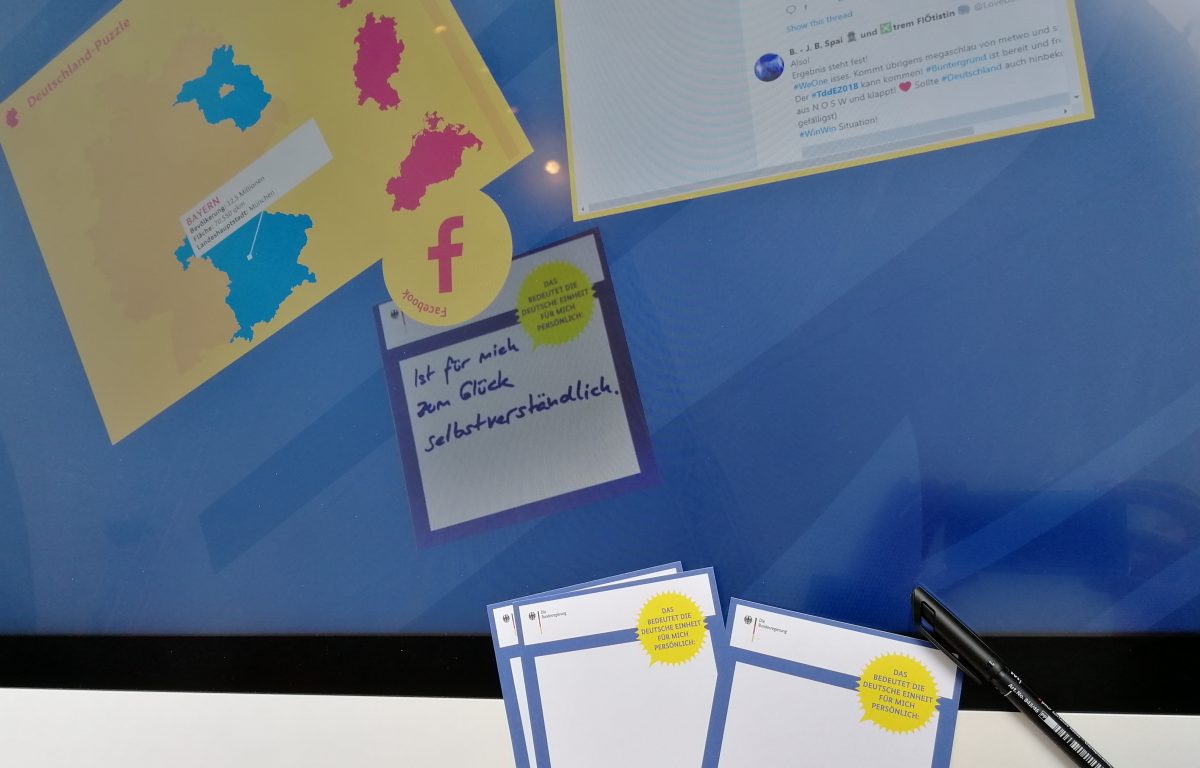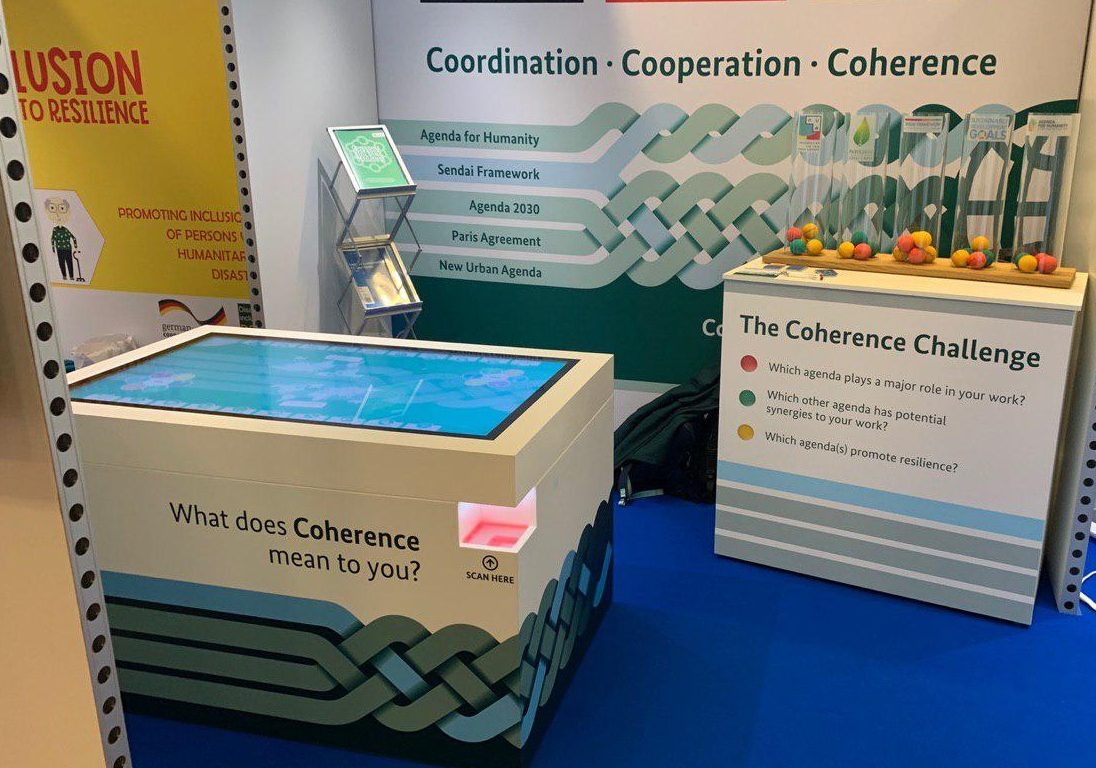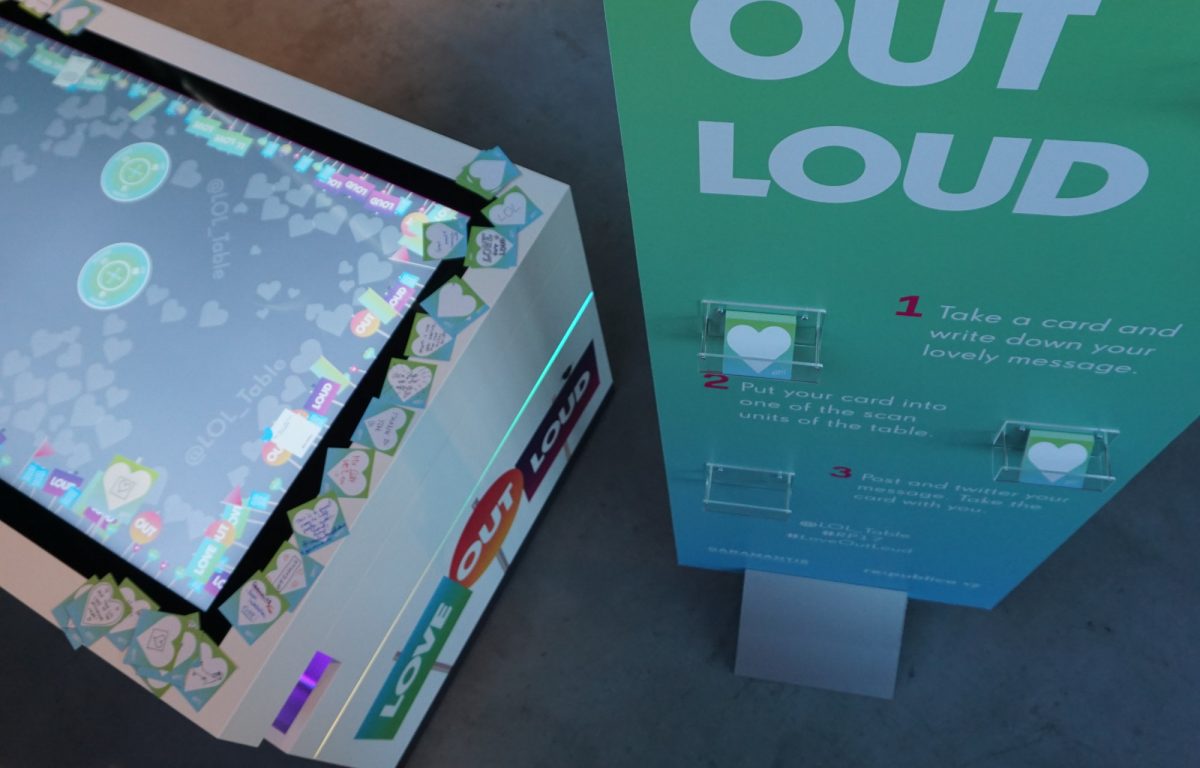 EVENT HIGHLIGHT
Eye-catcher and visitor magnet. A 100% match for your themes.
NETWORKING AND SHARING
The table proactively engages visitors, brings them together and digitally enhances your event.
FULL-SERVICE AT A FIXED PRICE
Sit back and relax. We take care of everything!
YOUR SUBJECTS AND CONTENT
We customise hashtags, content and design to suit your event.
Social Media Table Details
The way to get your custom-made Social Media Table in 4 easy steps
Send us the date, location and theme of your planned event.
We'll get back to you shortly with a personalised proposal and quote.
We will design the software and hardware, produce the postcards and card rack, and print the entire surface of the table.
We install the social media table on site and, if required, provide support during the event itself.
Free Consultation
Are you interested in interactive exhibitions and technologies?
We are happy to advise you, free of charge and without obligation. (+49 30 55144669)
To break the norm of car show, car marques have to integrate various interactive elements to better engage their would-be customers. At Isuzu, they managed to find new fans with Garamantis' multi-touch interactive surface where visitors could physically draw their ideal truck design and have it scanned and digitized into the virtual truck of their creation. The Garamantis team was swift and efficient in creating and optimizing the content for us. The end product is nothing short of being flawless and engaging, kudos to the Garamantis Team!
The social media table by Garamantis was the highlight of our Liberal Market at the last federal party convention. Thanks to the creative and ambitioned team and their self-sufficient work style, only a minimum of input on our part was needed for them to develop the content for a media-effective interactive desk. It garnered a lot of interest from young and old alike –particularly because of its interactivity and its use as an information point. Due to Garamantis' professionalism and know‑how our expectations have even been exceeded. We greatly appreciate the good cooperation and look forward to future projects.
The whole process works as simply and intuitively that even visitors lacking any basic knowledge in social media application in no time manage to broadcast their individual messages via Twitter.
"Social Media Tisch" mit Multitouch-Funktion
Garamantis at the re:publica? Technology and innovation meet fun, attractive design and community interaction. Thank you for this exciting project and the good collaboration!
"Love Out Loud!" was the motto of the re:publica 2017. The Berlin based digital and multi-touch experts from Garamantis Interactive Technologies carried out a suitable interactive action with their 4K multi-touch table.
Digitale Liebesgrüße von der republica 2017