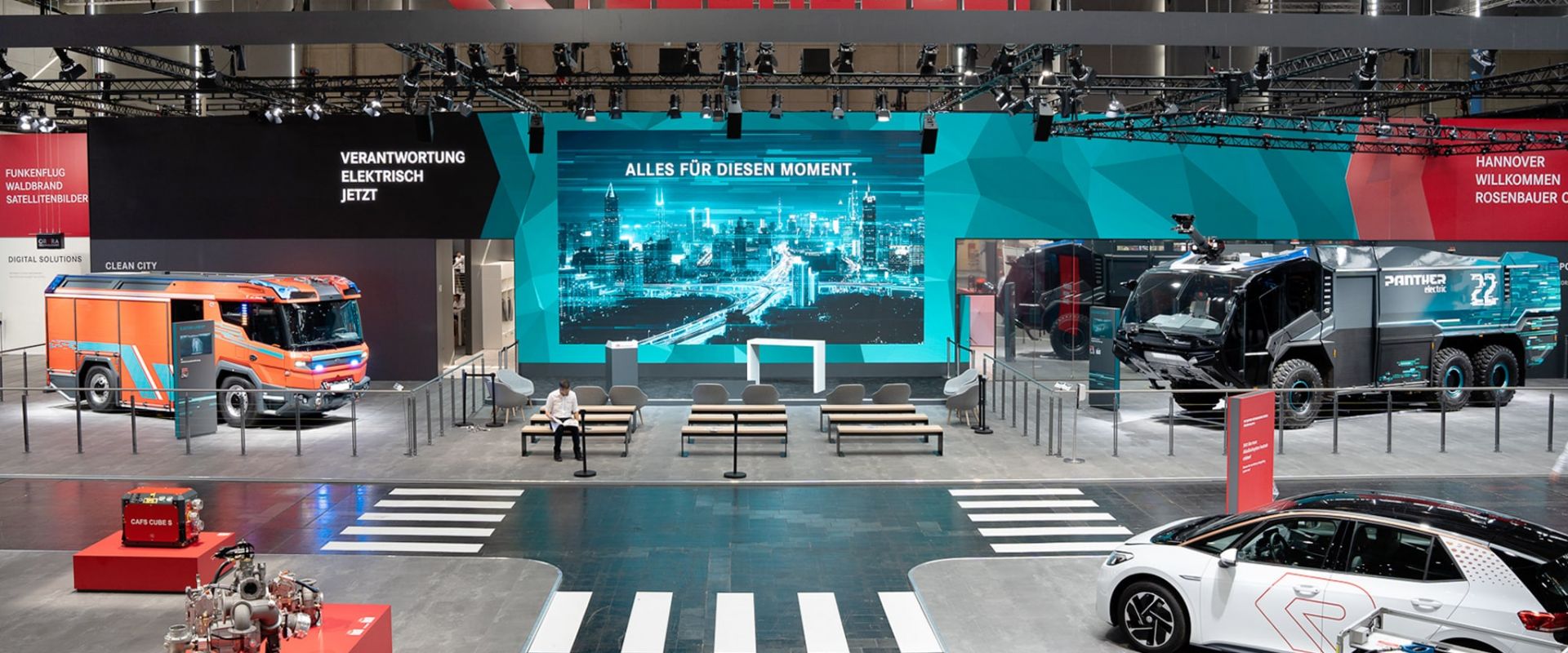 Rosenbauer Interschutz 2022
Interactive 33 x 6 Meters LED Wall Delivers Spectacular Performance
With a wall consisting of 500 individual LED panels, the world's leading manufacturer of innovative technical firefighting equipment set widely visible accents at the Interschutz 2022 trade show. The Interschutz is the most important trade fair for emergency and rescue services, fire protection, and security technologies worldwide, taking place every 5 years in Hannover, Germany.
For 150 years now, the long-established company Rosenbauer has been the go-to place when it comes to innovations in the development and construction of fire trucks and firefighting apparatus. In June 2022, 85,000 trade visitors now had the opportunity for a live experience of Rosenbauer's groundbreaking and cutting-edge technologies at the company's 4,000 square meters large trade show appearance.
Huge LED Wall Serves As Spectacular Frame For Trade Fair Booth
Visible from a great distance, the LED wall set the scene for the trade show stand's main stage quite impressively and thus created new standards in trade show architecture. With its size of 33 meters width and 6 meters height, it could even serve as a backdrop for two real fire trucks, which enriched the wall's already gigantic visual performance. The LED wall consists of more than 500 individual LED panels with 2,6 mm pixel pitch and thus achieved an impressive resolution of 12,672 x 2,304 px.
Media Content in Dynamic 3D Environment
Commissioned by Ars Electronica Solutions, Garamantis had the opportunity to populate this spectacular presentation surface, interactively and in its native resolution. By means of a click-presenter, the hosts on the stage were able to control playback of videos, presentations, and graphic illustrations and charts in a dynamic 3D environment. A special trade show highlight was the first ever introduction of Rosenbauer's innovative fire engine for airports, the PANTHER electric with electronic power supply.
In addition, a comprehensive director's control for the Garamantis software and CMS for use in the numerous panel talks, presentations, and press conferences was provided as well.
Photos: Ars Electronica Solutions

Ars Electronica Solutions
Project facts
Client: Ars Electronica Solutions
Context: Rosenbauer trade show appearance at the Interschutz 2022
Implementation time: 3 Months
Finishing date: June 2022
individual software
control of the LED wall
central content management system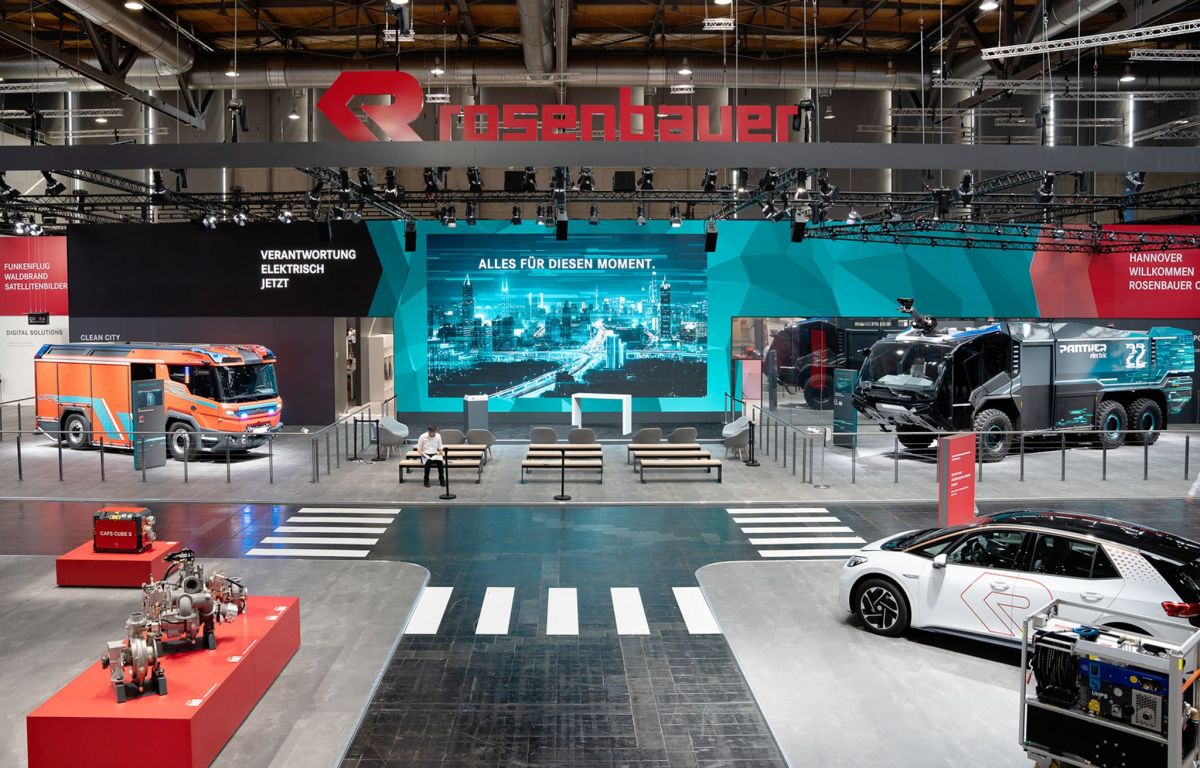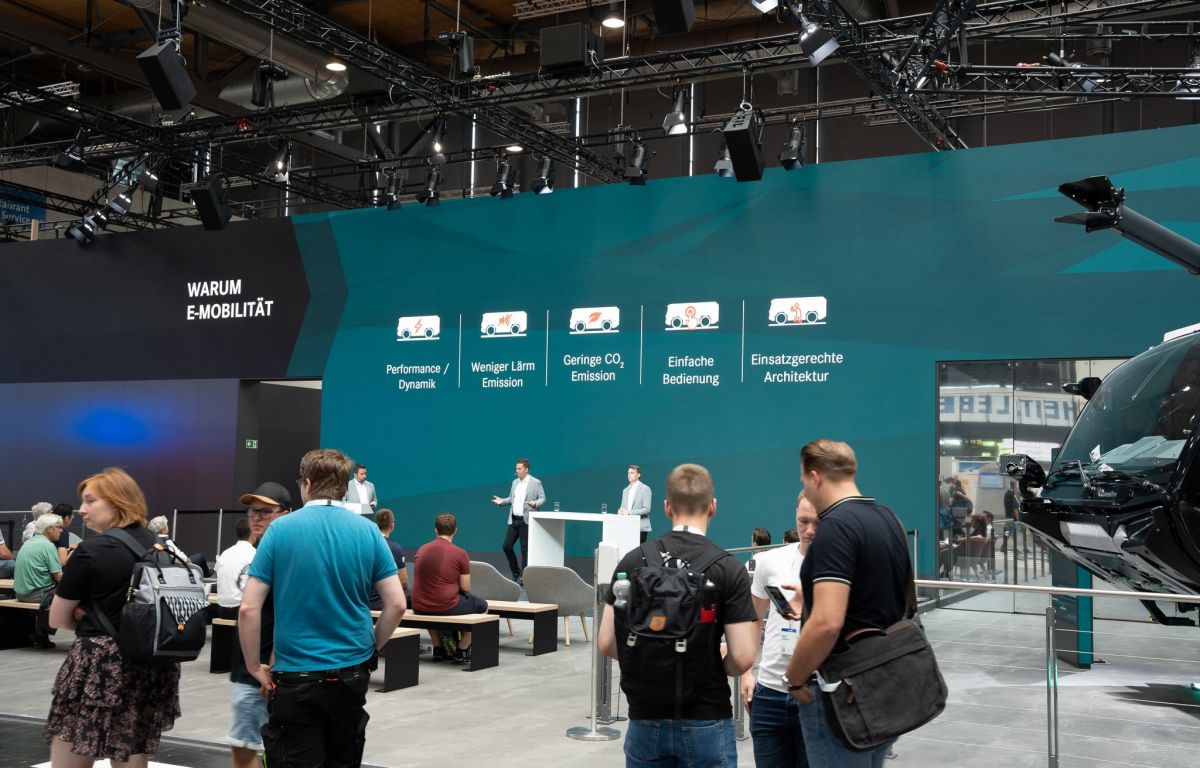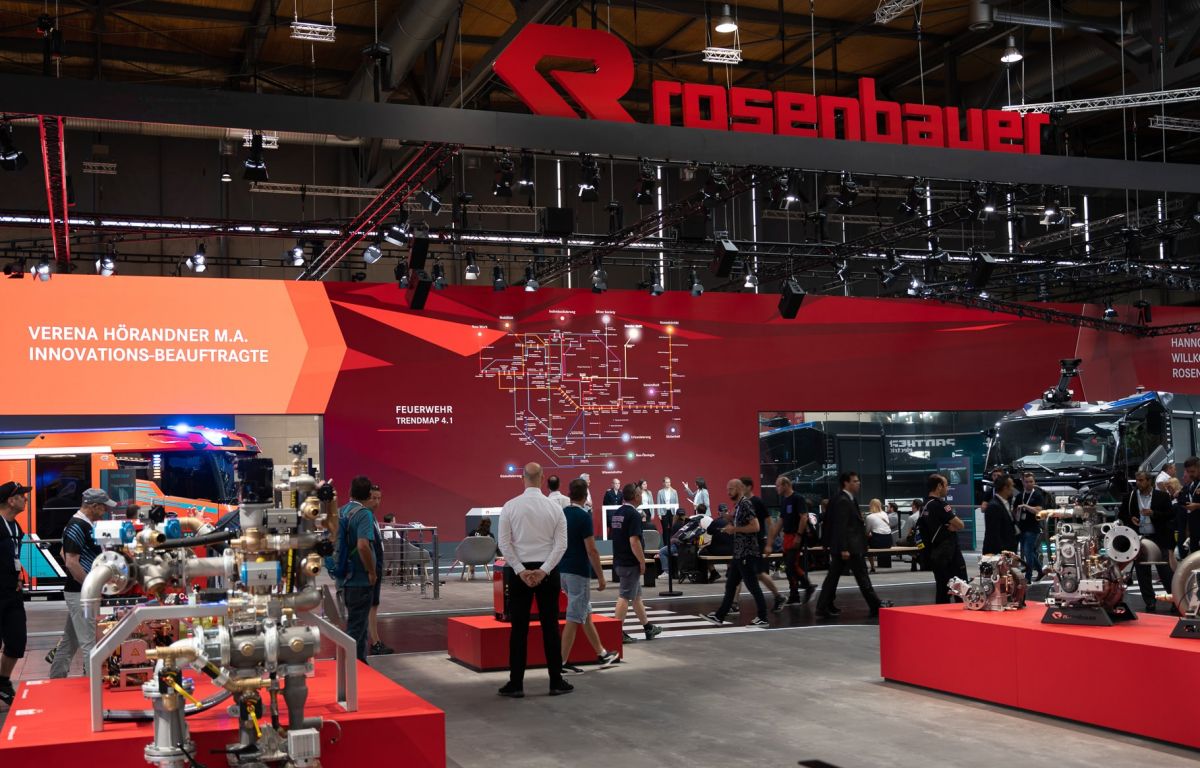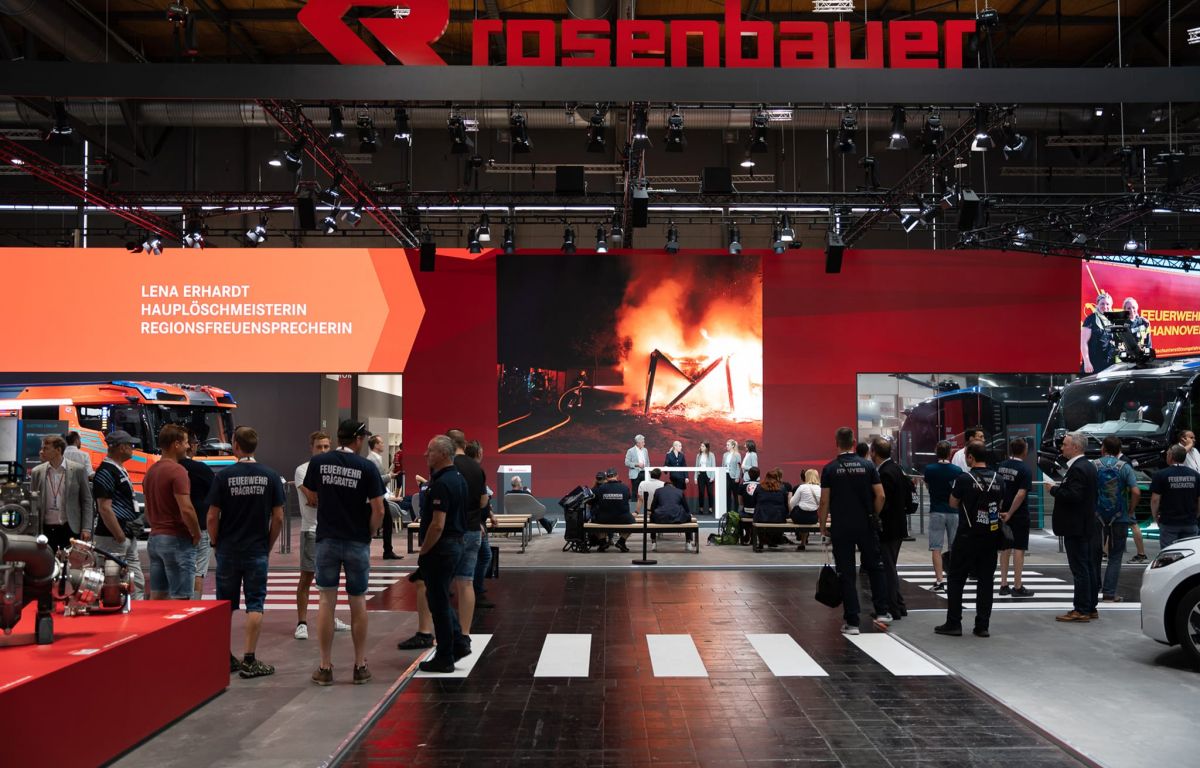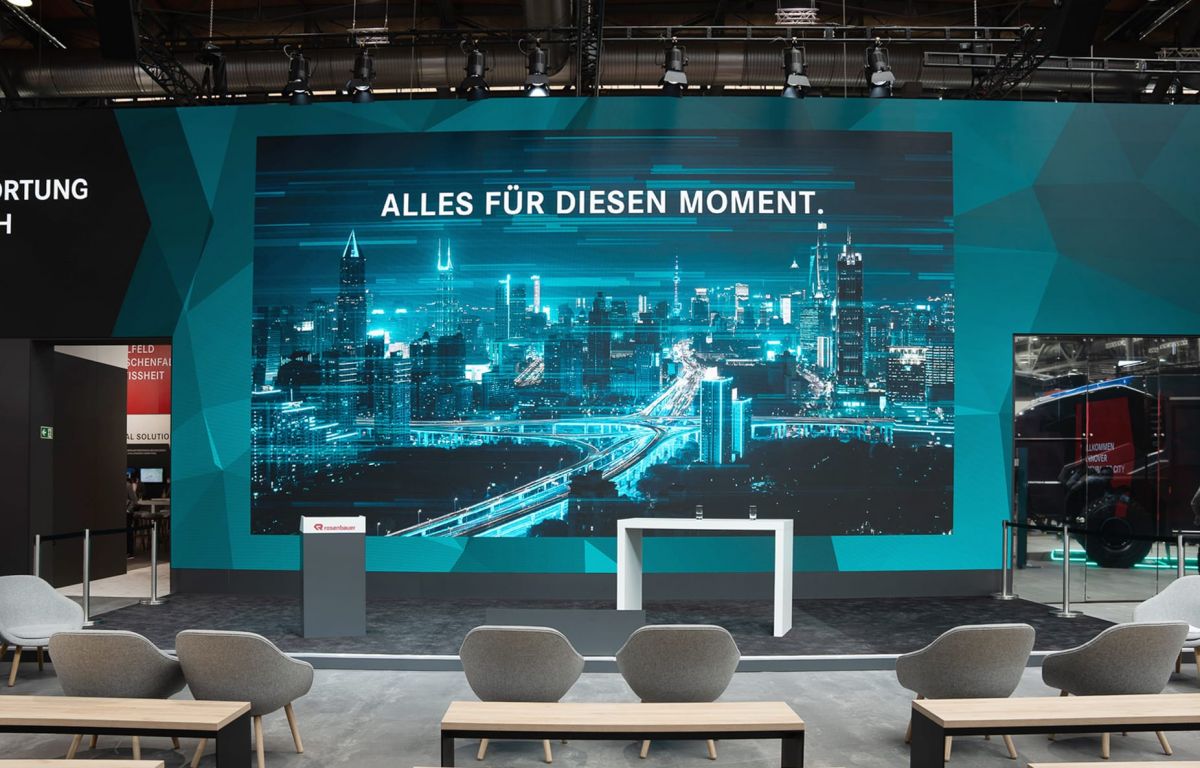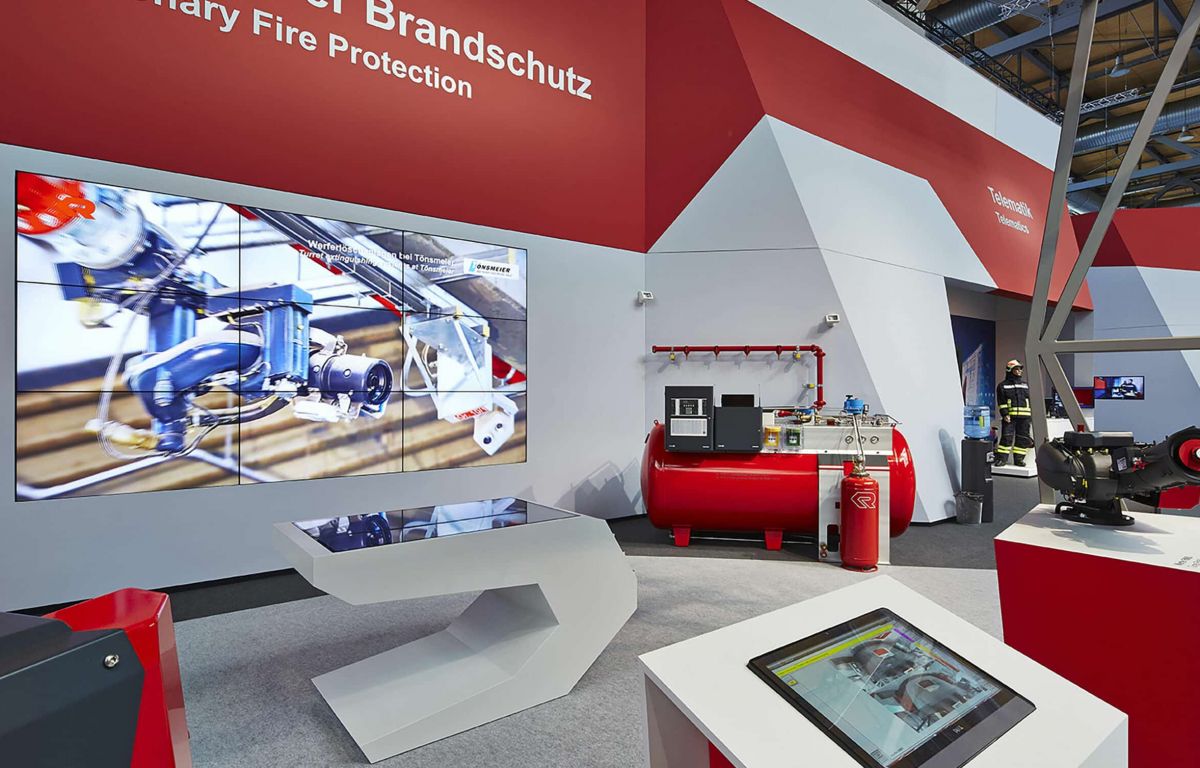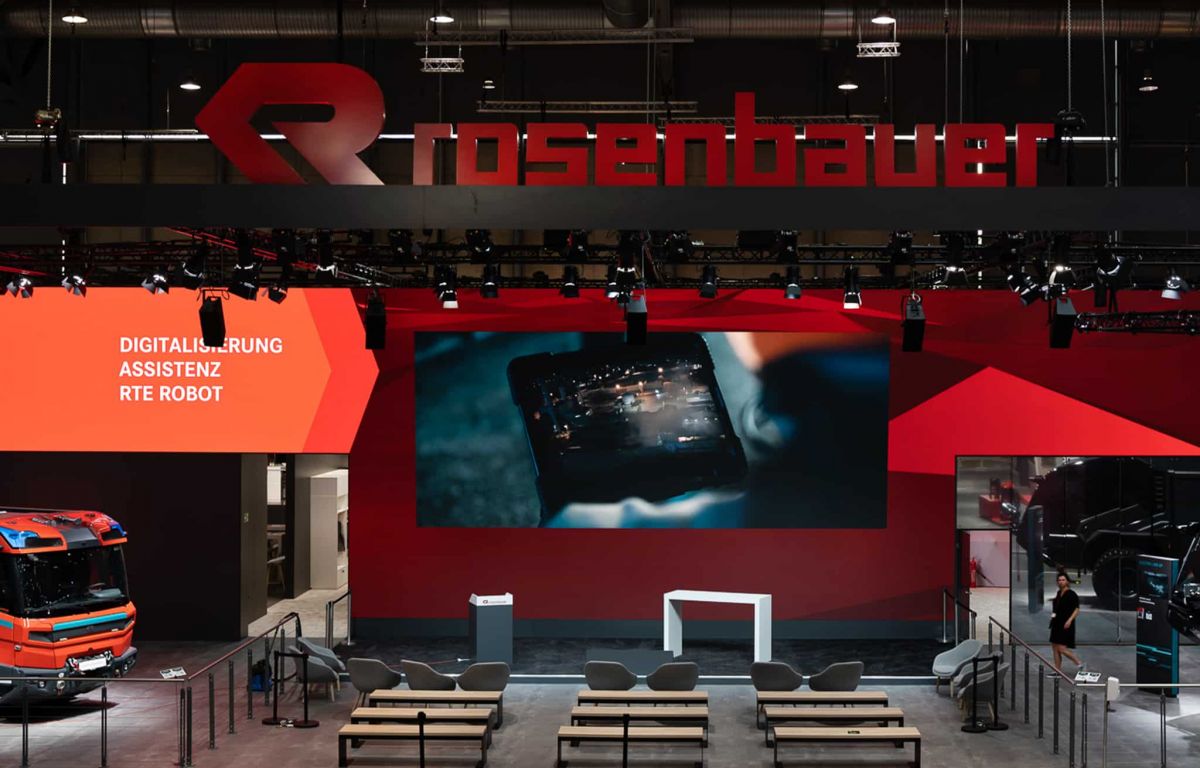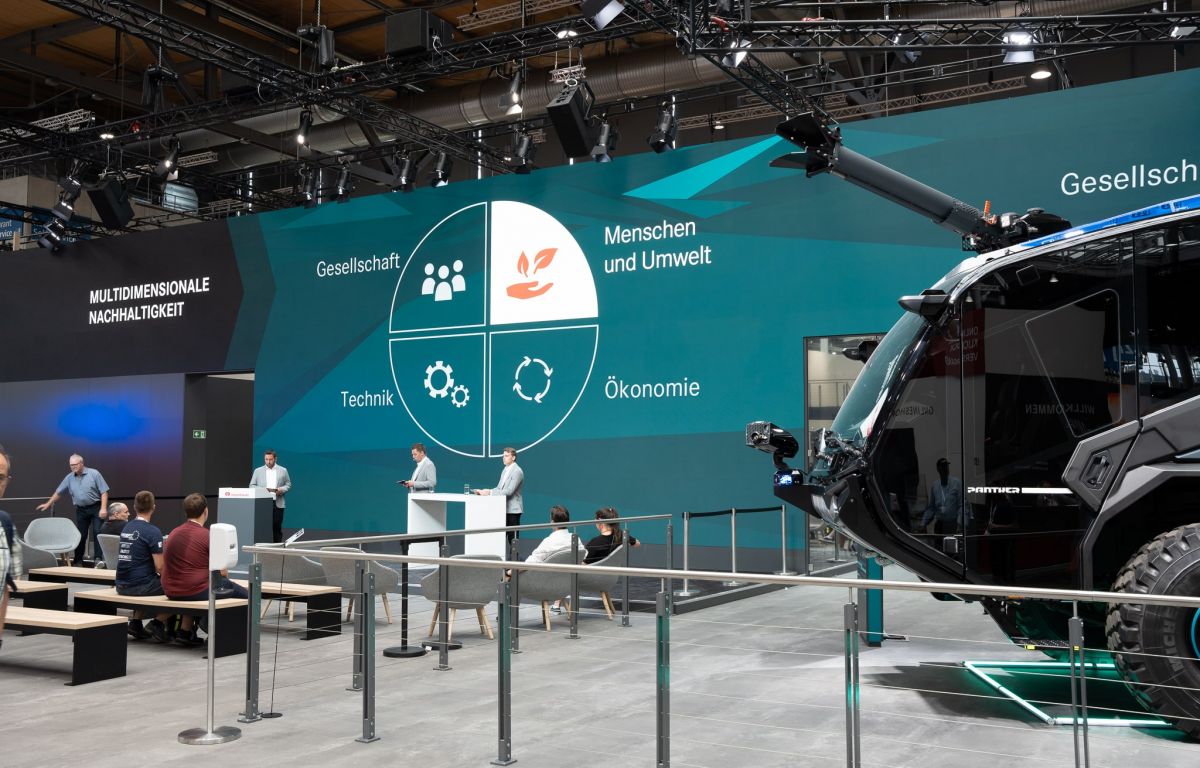 Thanks to Garamantis' customized software for the giant LED wall, we were able to raise Rosenbauer's presentations at Interschutz 2022 to a new visual level. At the same time, the flexible presentation system offers the possibility to modify content last minute.
Multi-Touch Wall
For Those Who Think Bigger. Present your company in maximum resolution and interactive finesse.
Multi-Touch Software
Definitely No Standard-Issue Product, Just Like Yours. Unless You Develop ISO Standards. Individual software development…