LogiMAT 2022
Multi-touch table and monitor wall explaining the Linde Energy Manager
End of May 2022, the company Linde Material Handling showcased itself at the LogiMAT 2022 trade show in Stuttgart on several exhibition areas covering a total of 1,000 square meters. The presentational focus was on electrically powered counterweight stackers, warehouse managing/order processing systems, as well as on digital solutions for occupational safety, reliability engineering, and energy management.
AI-based Energy Management, Simply and Vividly Explained
But also Linde AG's software and consultancy solutions played a prominent part in the company's trade show presentation. These include functionalities of fleet management systems, assistance systems for occupational safety and reliability, as well as a smart AI‑based energy management system that helps to optimize energy consumption and equalize load profiles.
And this is exactly where Garamantis came in to provide support with their interactive presentation tools: On a 55'' multi-touch table, professional visitors concerned themselves playfully with the matter of energy consumption and energy prognosis concerning their company's location. Players in this interactively controlled scenario were, for example, an electric stacker fleet, renewable energy generators, the energy market, as well as the smart Linde Energy Manager tool. This Energy Manager has been developed by the AI startup company ifesca at Ilmenau, Thuringia, for whom Garamantis previously realized an interactive showroom in 2018.
Interactive Presentation Setup At the Linde Trade Fair Stand
Users configured the Energy Manager tool at the multi-touch table with the applicable parameters, while a 10 ft. wide monitor wall (w/ a native total resolution of 5,760 x 2,160 px) illustrated the parameters' respective effects on energy prognosis and energy costs in real-time. Every change to the scenario's parameters was reflected there instantly in clear kWh and Euro numbers. Together, Linde and ifesca help their clients to stay on top of their energy costs and ensure functionality and availability of their industrial fleet.
Complex Matters Turned Simple With Multi-touch Software
During a conception phase of several weeks, we developed and optimized the energy scenario together with our long-standing client ifesca. The software combines different parameters such as variable energy prices and energy consumption with experience values, historical data, climate prognoses, weather forecasts, etc. and thus can give an exact prognosis of short and middle term power demands. For its users, the multi-touch software provides a good overview and makes it easier to understand the flow and distribution of energy in their own company. In addition, a web-based CMS enables ifesca to easily upload any desired content, which can be displayed on the multi-touch table itself or, with a simple swipe gesture, on the monitor wall.
After its introduction on the LogiMat trade fair, this presentation system's next deployment was just a few weeks later at the World of Material Handling 2022 trade show in Mannheim.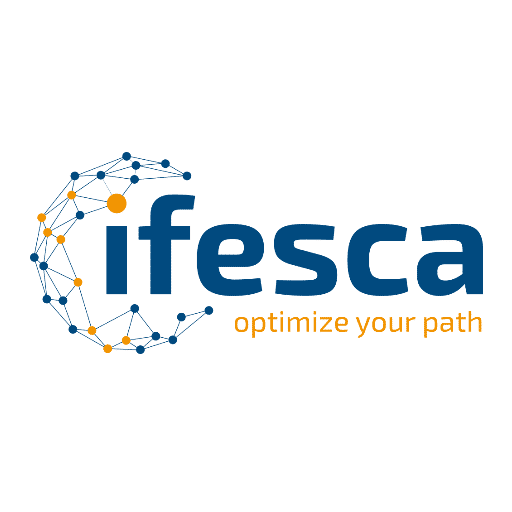 Project Data
Client: ifesca GmbH
Context: trade show booth of Linde GmbH at the LogiMAT 2022
Time for implementation: 3 months
Project completion: May 2022
customized software and CMS
multi-touch table
2 x3 monitor wall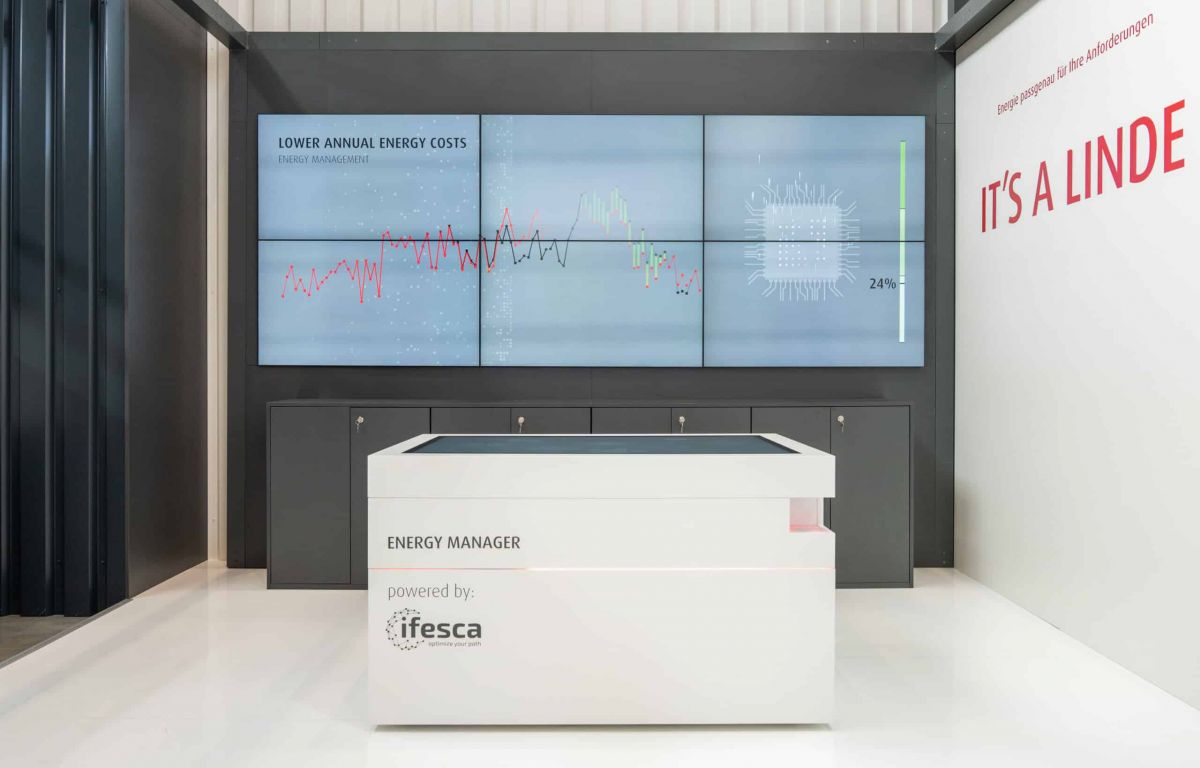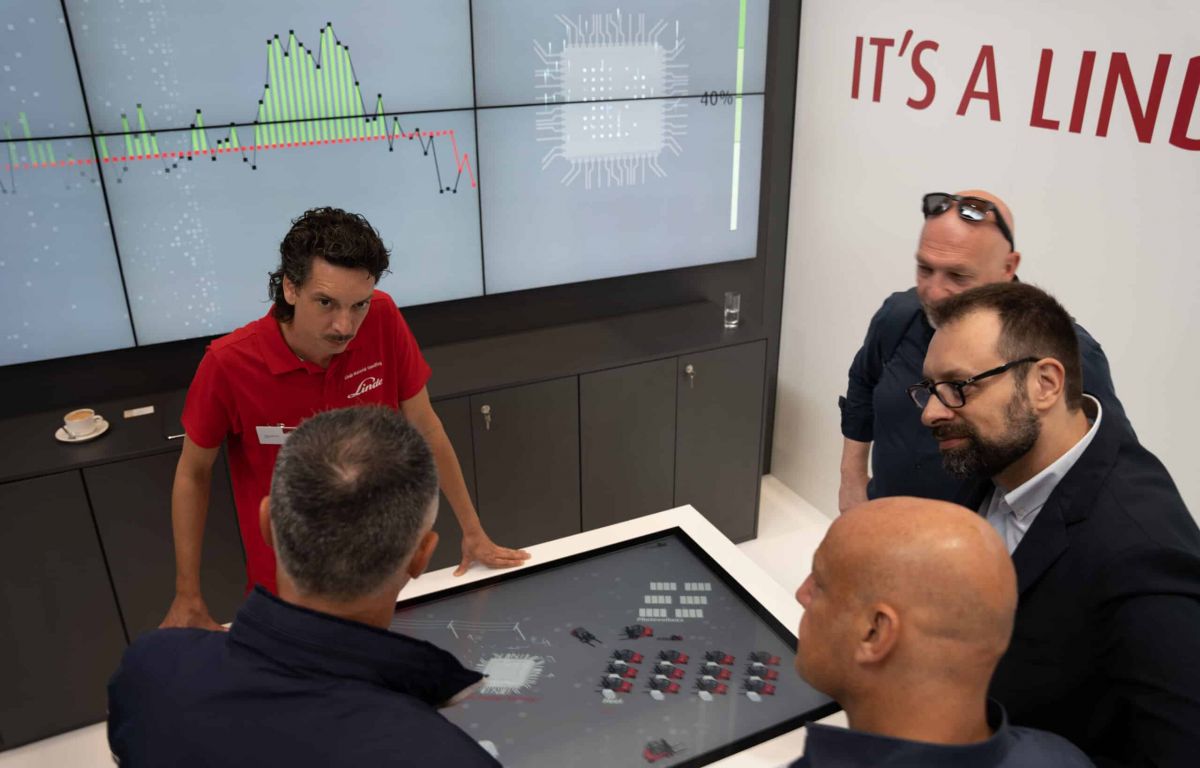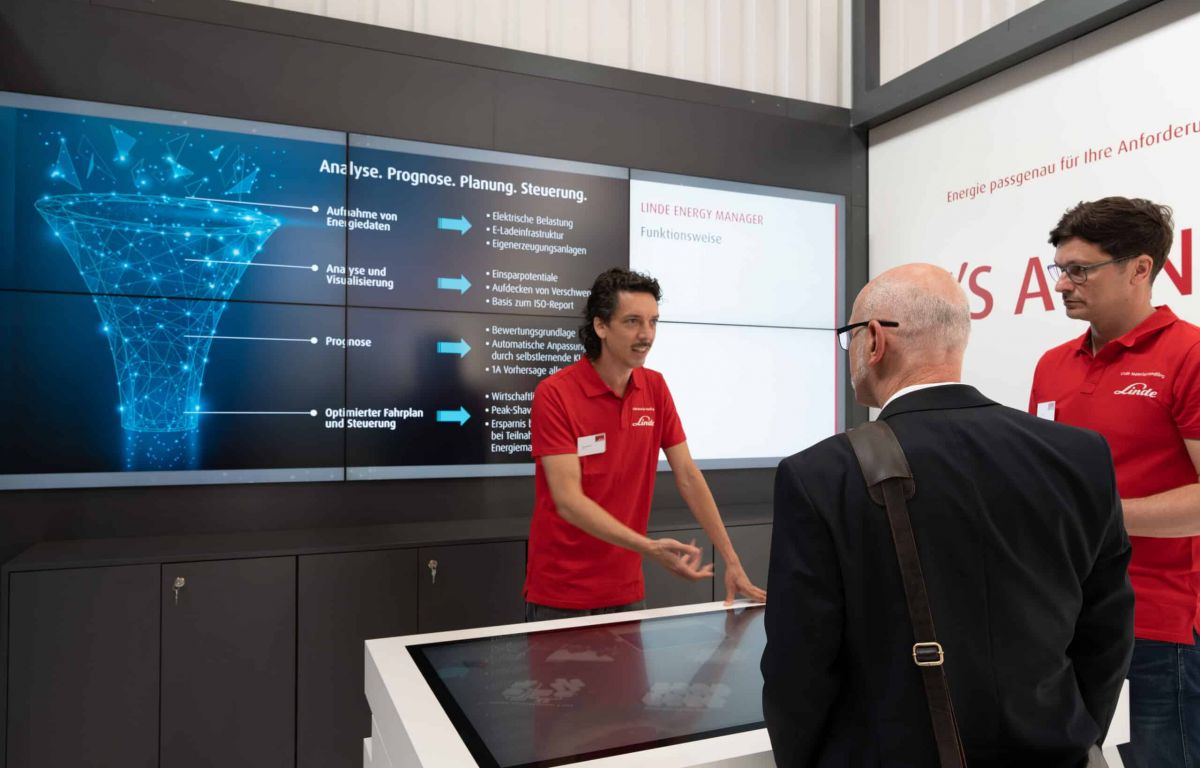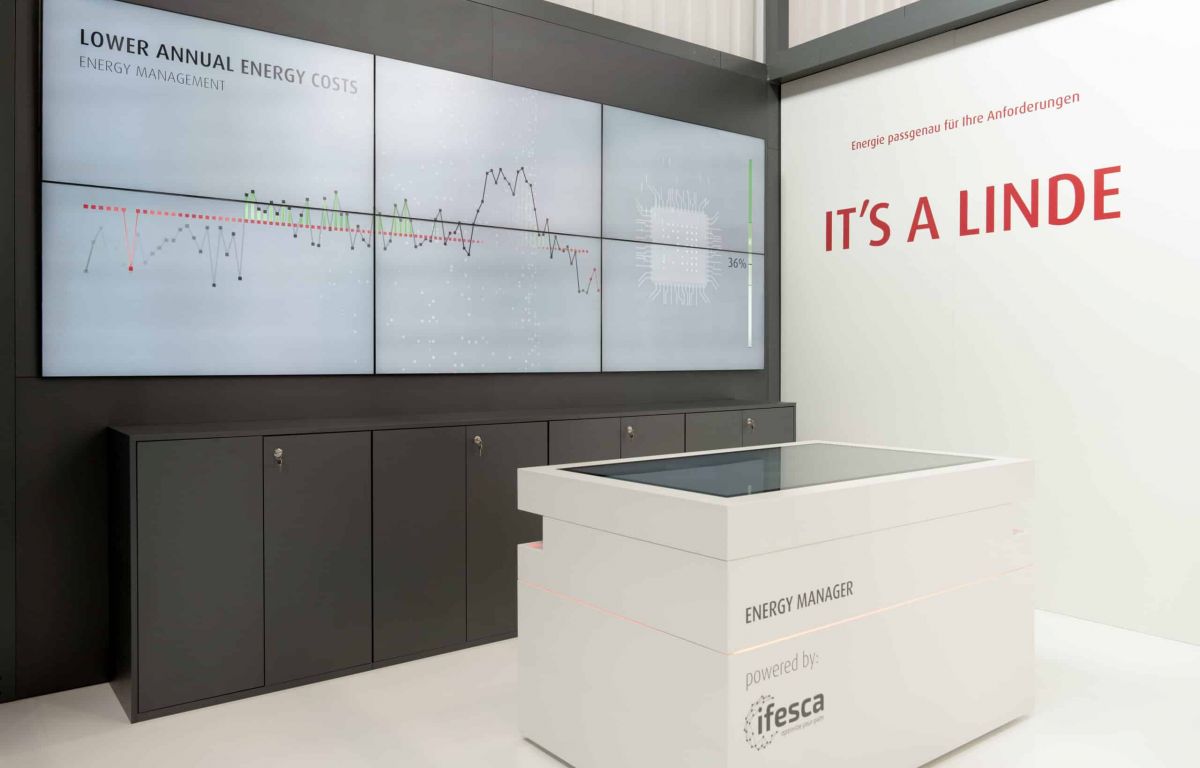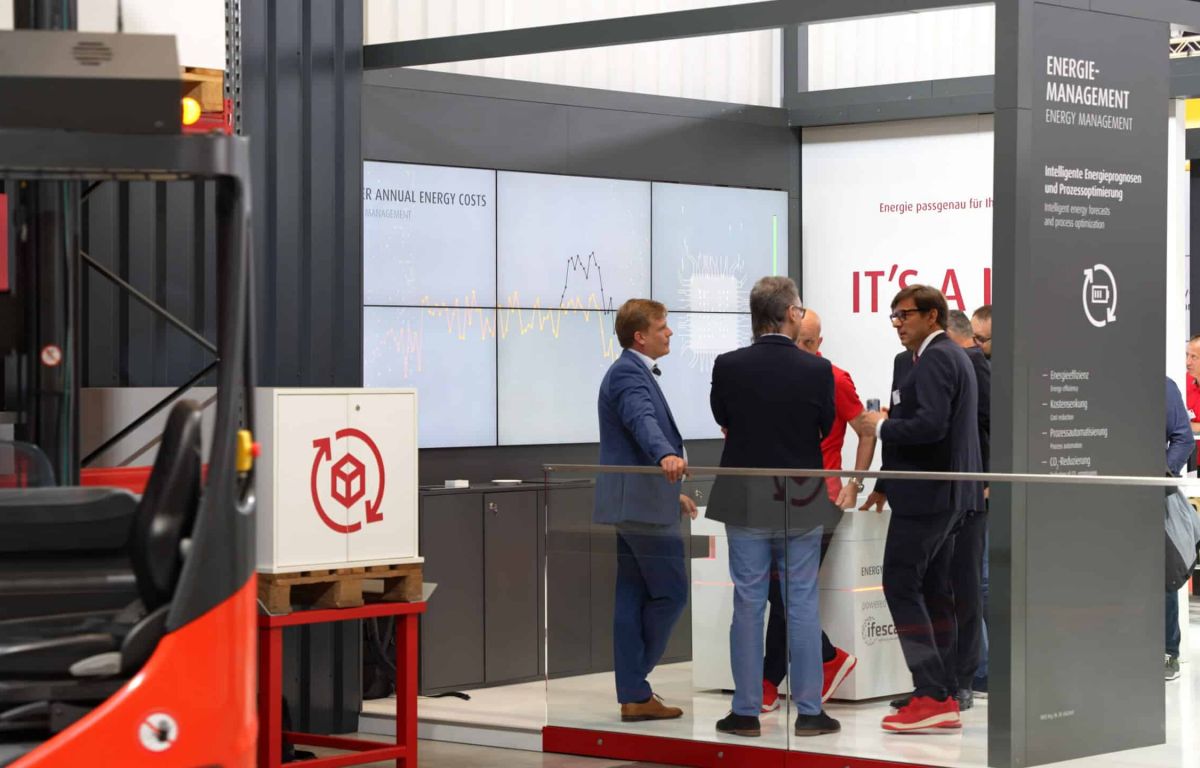 The collaboration with Garamantis was once again professional and top-grade. Thanks to an excellent preparation during the critical weeks preceding the trade show, together with the Garamantis team we managed to both achieve an on‑the‑point delivery to the client and to celebrate a huge success at the LogiMAT and the WoMH trade shows. In close coordination with our long-standing partner Garamantis we were able to simplify the complex matter of energy-intensive industries and thus provide a short but poignant insight into the scope of our services to the trade fair audience. This trade show presentation generated a vast number of leads, with the first resulting orders already having arrived. We are grateful for this amazing cooperation and wholeheartedly recommend Garamantis and their tailor-made solutions.
Multi-Touch Software
Definitely No Standard-Issue Product, Just Like Yours. Unless You Develop ISO Standards. Individual software development…
Multi-Touch Table
Not Only Recognizes the Sign of the Times, but People and Objects Too! The most…