Conceptualization for Interactive Exhibitions
When an interactive exhibition truly engages visitors, it is not just about the technology, the ambience or the storytelling. It is because of the clever and seamless integration of all these elements. In short, the concept plays a crucial role in the success of an exhibition. It is the one thing that guides the ensemble of ideas, refined and sophisticated technologies and stories to orchestrate an experience that suddenly makes the outside world pale in comparison.
But where do you start? Who exactly are the people you want to reach and how do you go about it? We work closely with you to create a roadmap that will keep you on track. Think of us as your sat nav, keeping an eye on all the conditions affecting your journey so that you travel efficiently and arrive at your destination. At the end of the day, when they're enjoying the view, your target audience will thank you.
Why you can cut corners (almost) anywhere but on the concept
Sure, concept development will cost you. Specifically, it will take 5 to 10 percent of your allotted time and budget. But the concept is the foundation on which you build your project. Ideally, it should not be shaken by every new idea and extension you add to it. Therefore, you should first translate your wishes into a list of requirements, define concrete goals and objectives, and make sure that everyone is on board. Once you have done this, you will have a much better understanding of what you want to achieve. The next step is to broaden your focus and take a broader look at the options and possibilities available: what strategies have worked across the industry? What is technically feasible?
A good concept reduces risks and overall costs
When it comes to planning and realising your interactive exhibition or showroom, precise specifications and requirements help you to make informed decisions and avoid misdirection. They also minimise the need for coordination and adaptation and, more importantly, they minimise risk. And, as you may have guessed, they also save you a lot of time and money.
Our years of experience with interactive projects – whether for trade shows and events, showrooms or museums – have taught us one thing: a solid concept always pays off. This applies to seemingly straightforward projects, such as a multi-touch table, as well as large-scale projects involving a wide range of suppliers and service providers. And in the bigger picture of the whole project, a solid concept usually more than compensates for its initial cost.
An interactive concept worth seeing (and sharing)
After we have worked together to develop the concept for your interactive exhibition, you can give yourself a pat on the back and breathe a sigh of relief. You now have a document that leaves no essential questions unanswered and sets a clear goal with the interests of all stakeholders in mind. You have optimised your ideas to conceptual maturity and eliminated the risks. Now you can decide who will put this concept into practice, i.e. which parts of the project you can do yourself and which you want to outsource.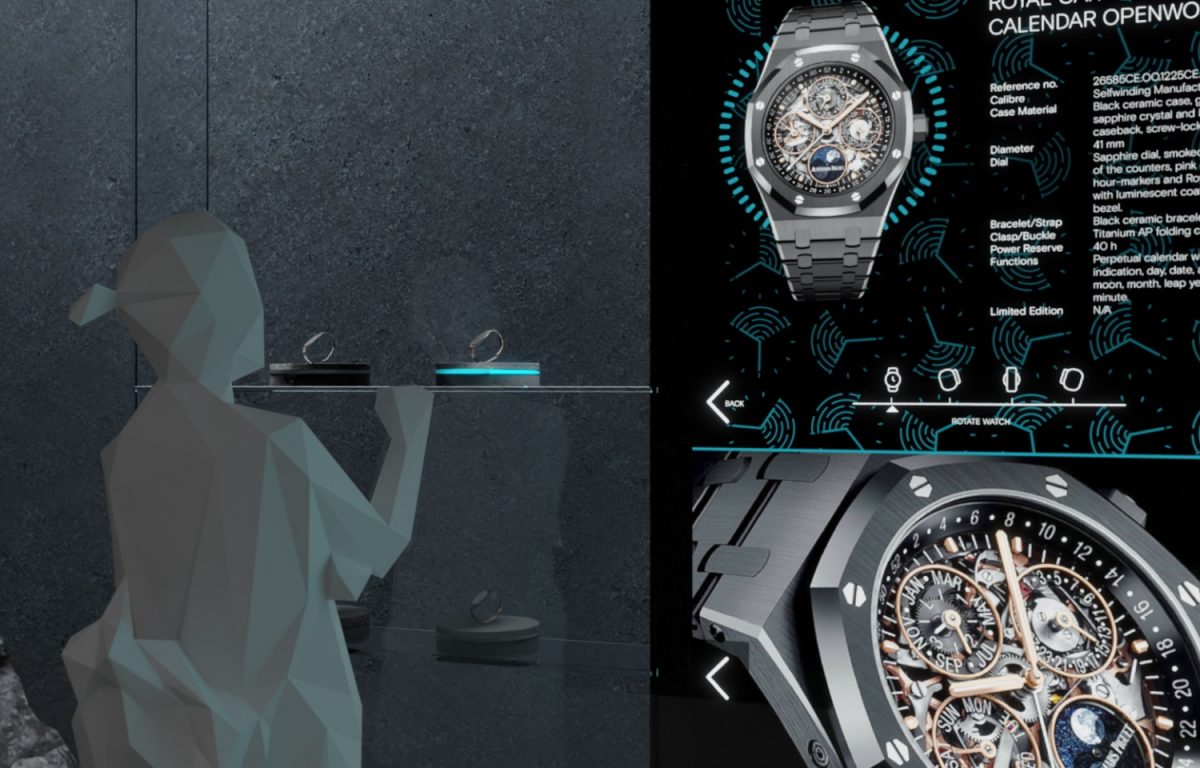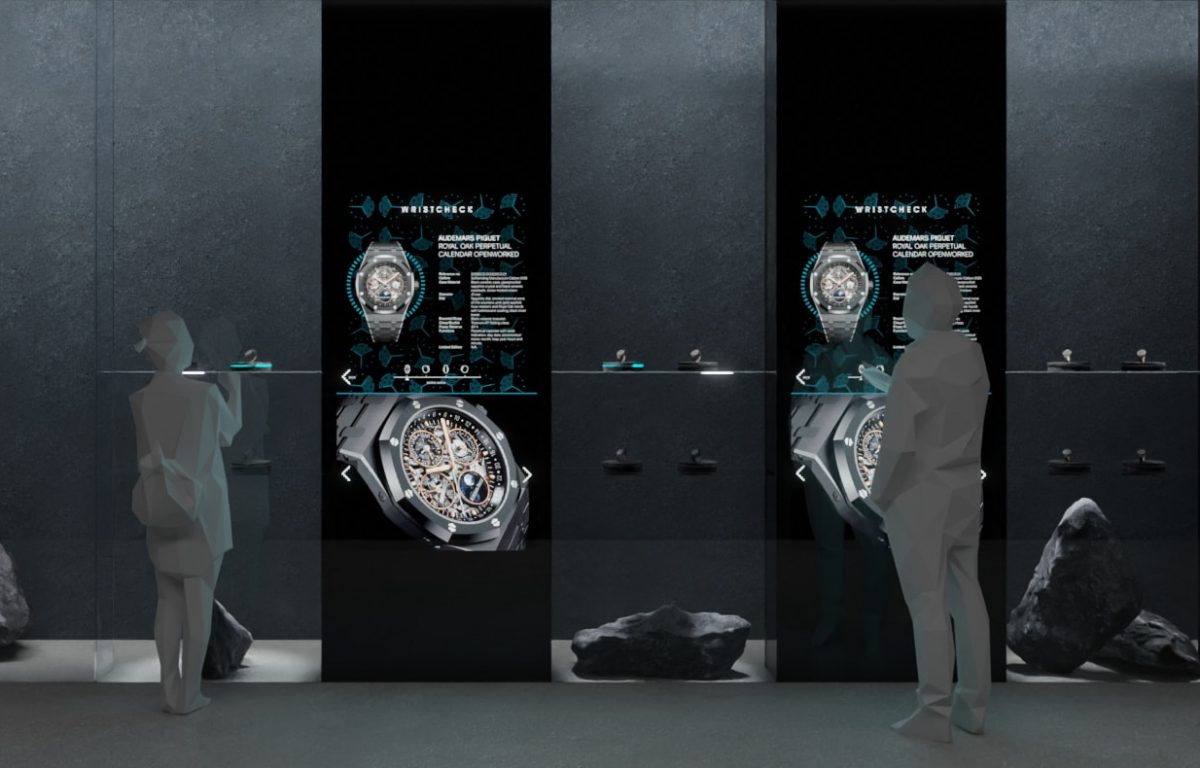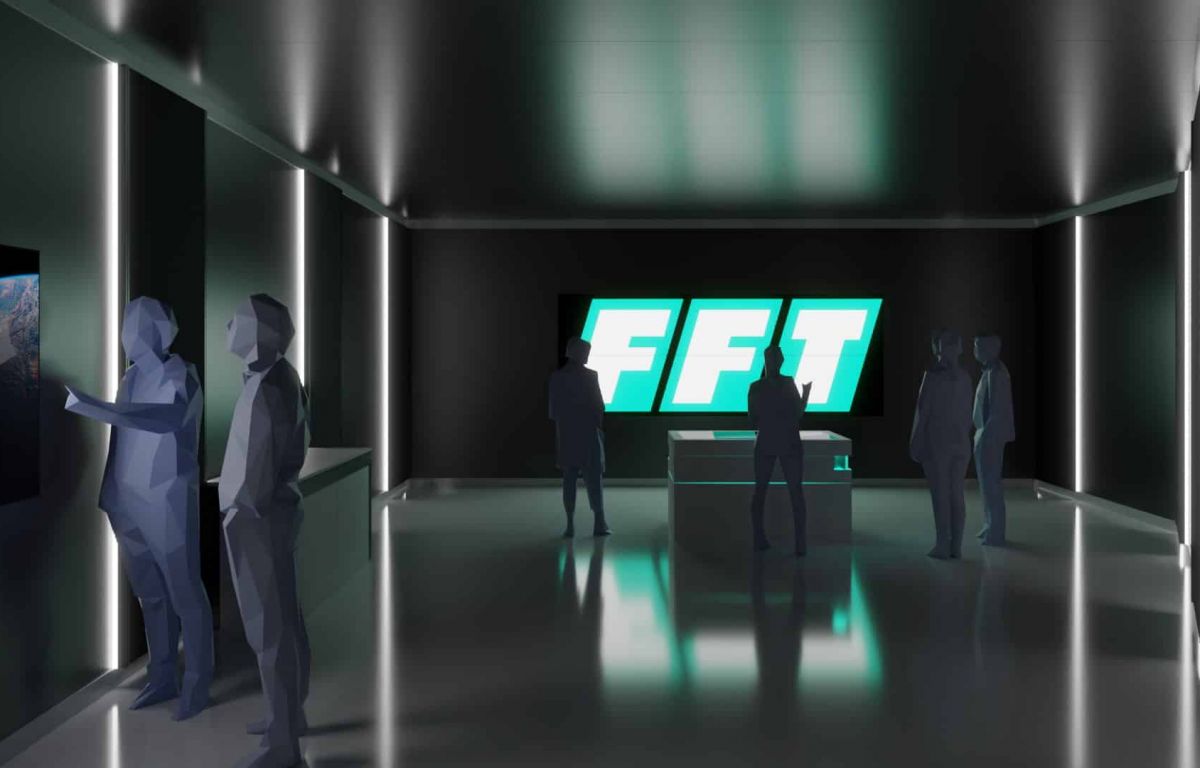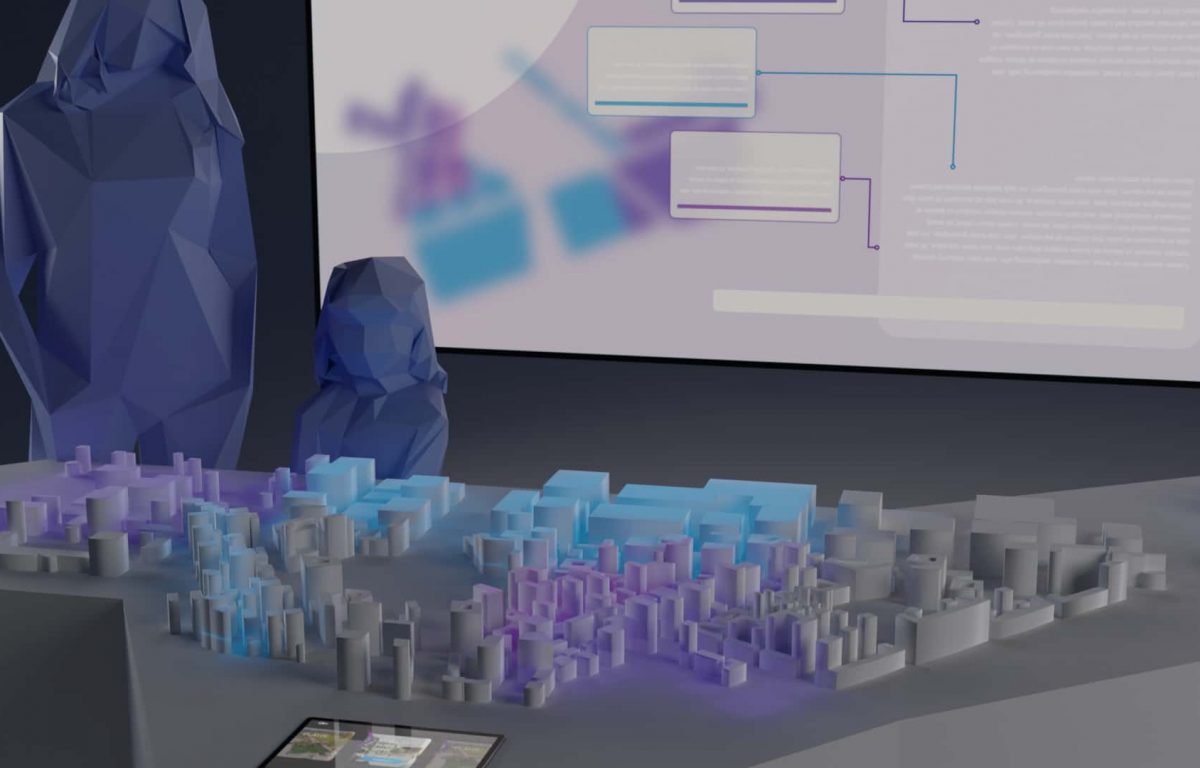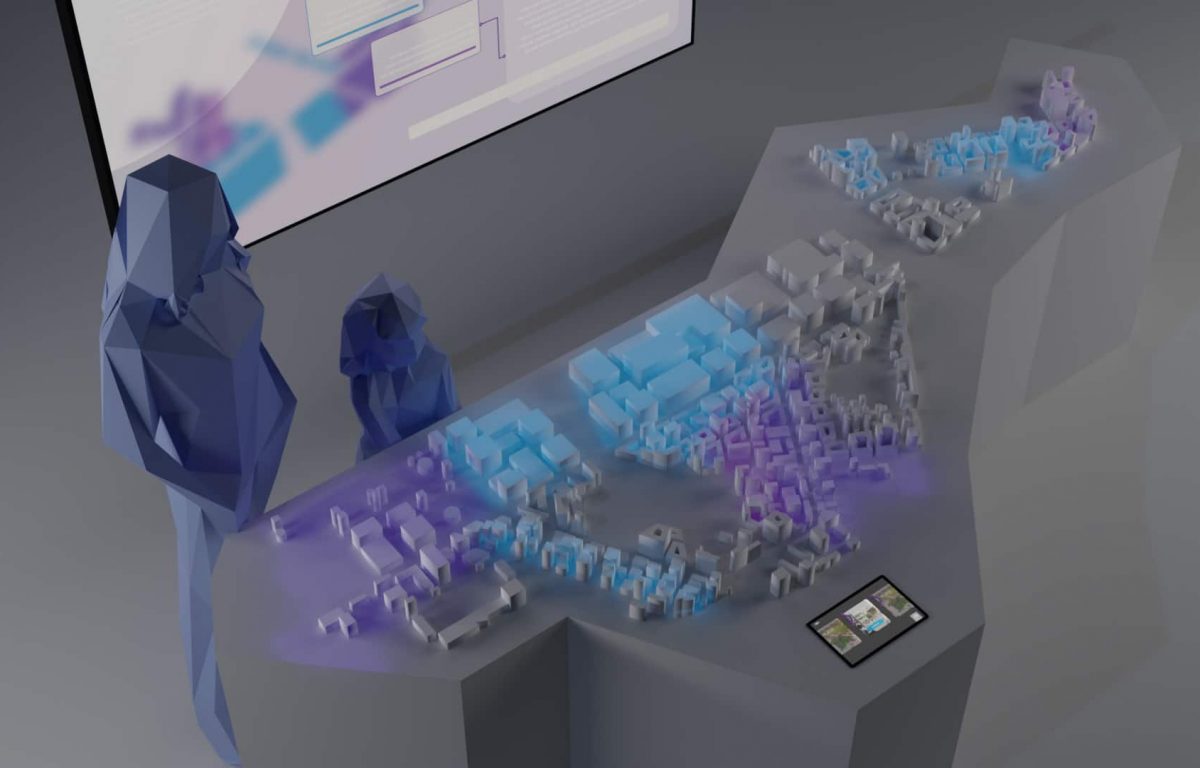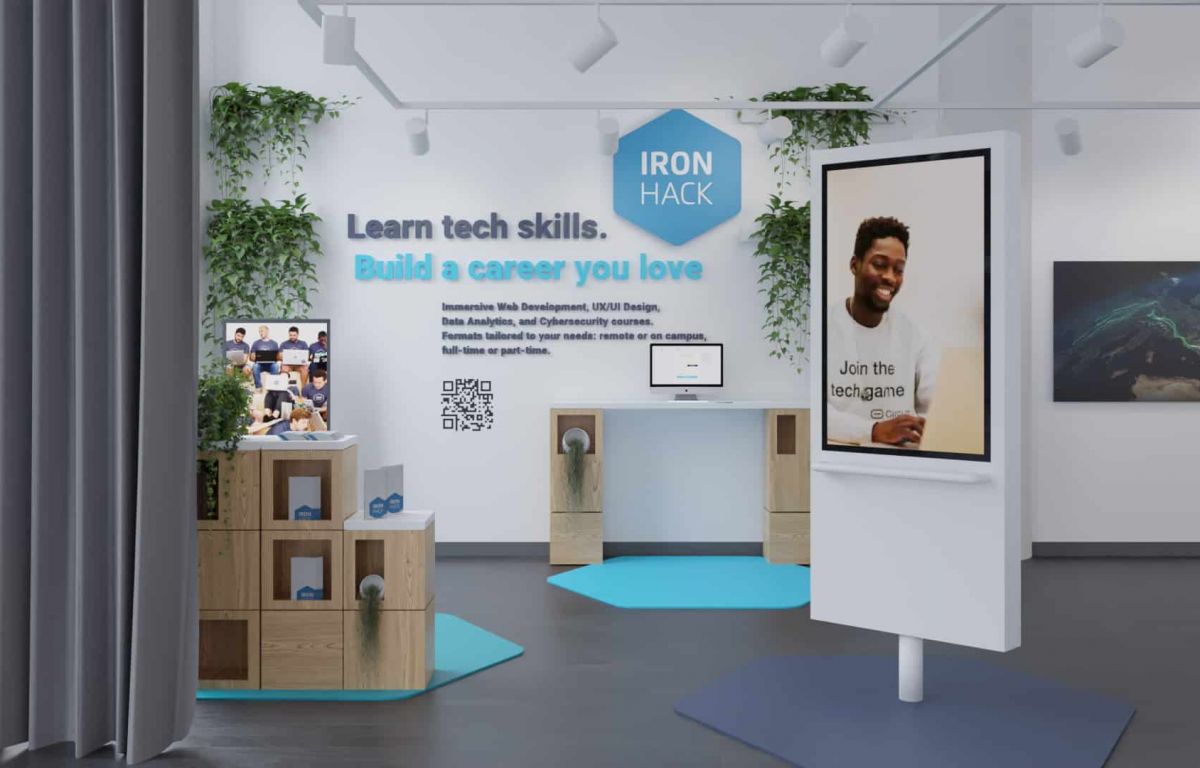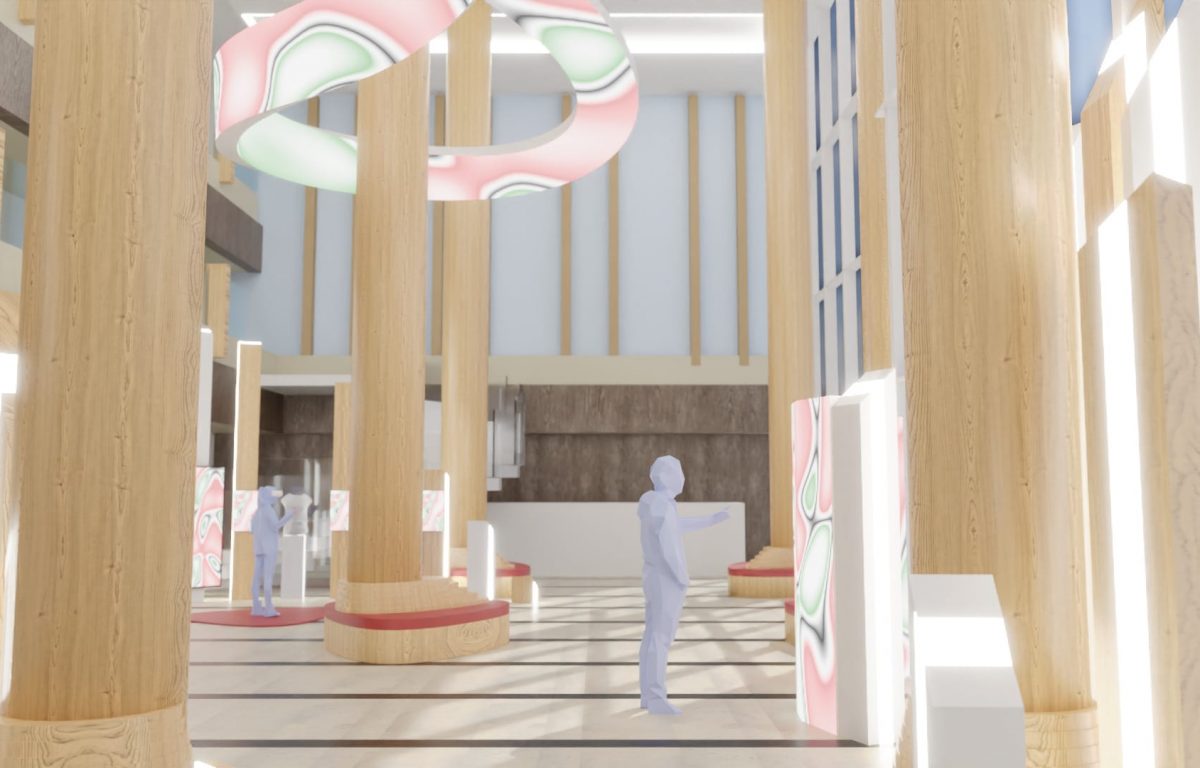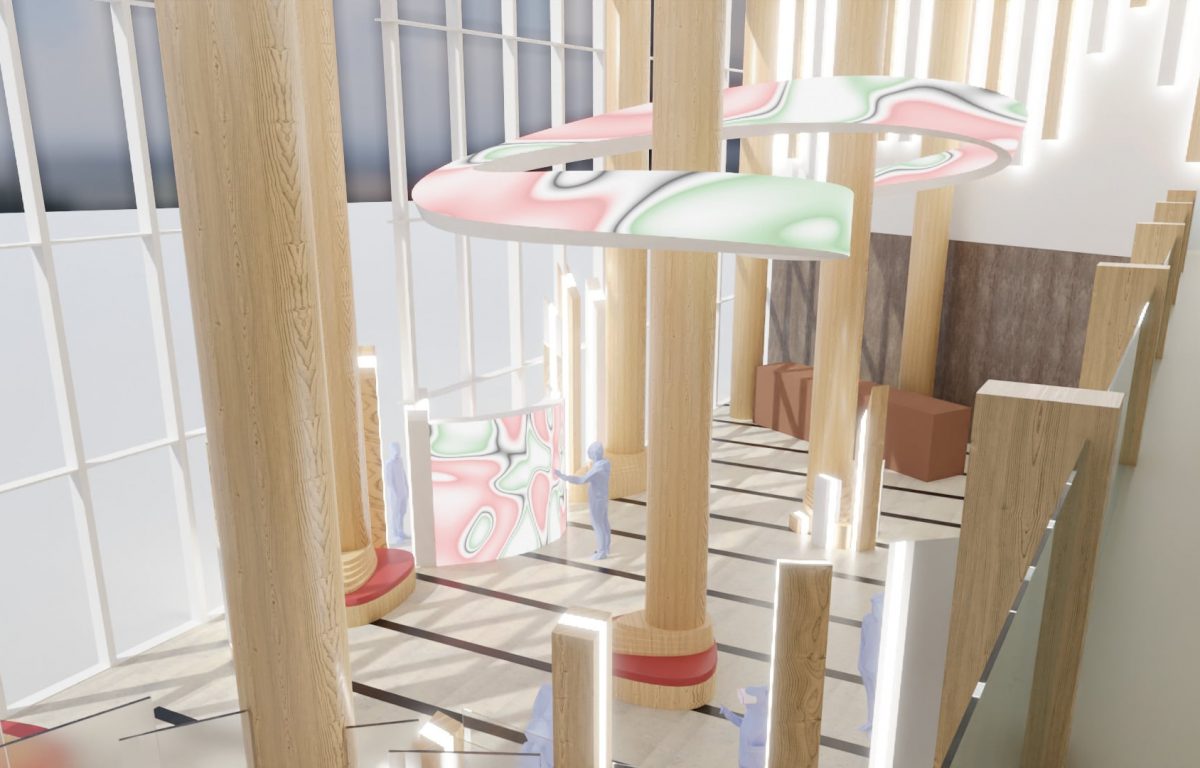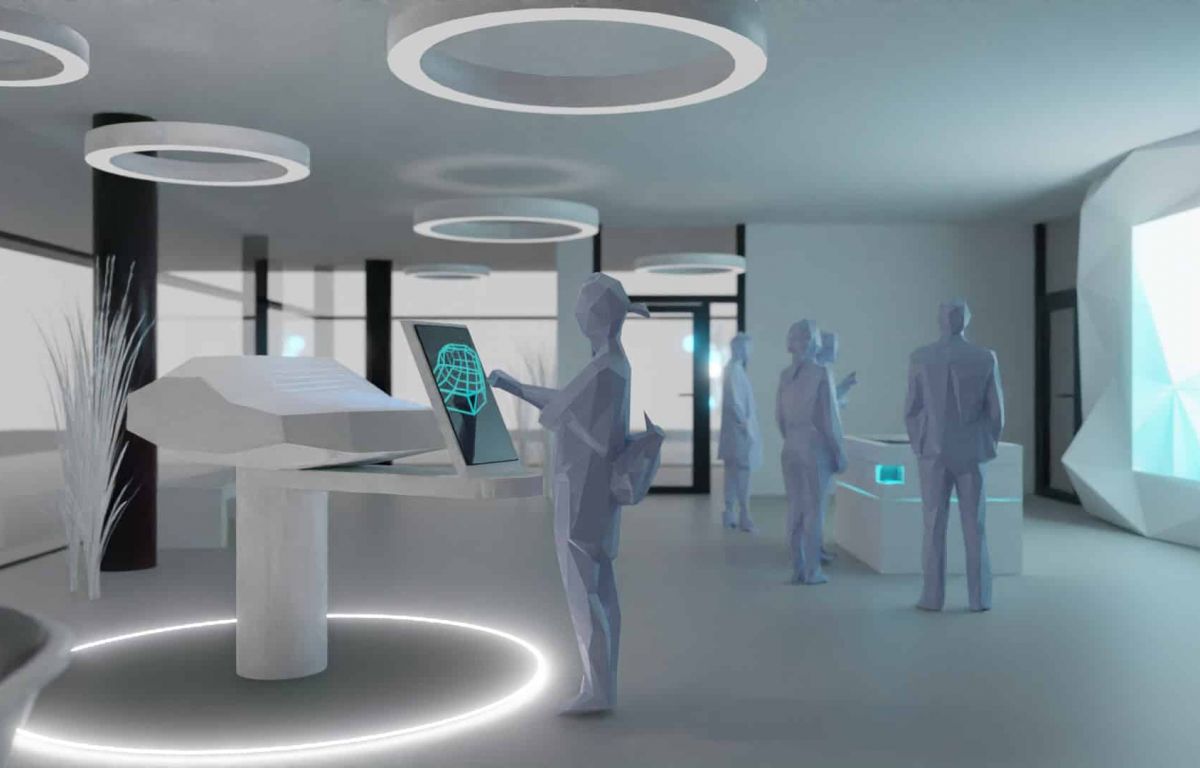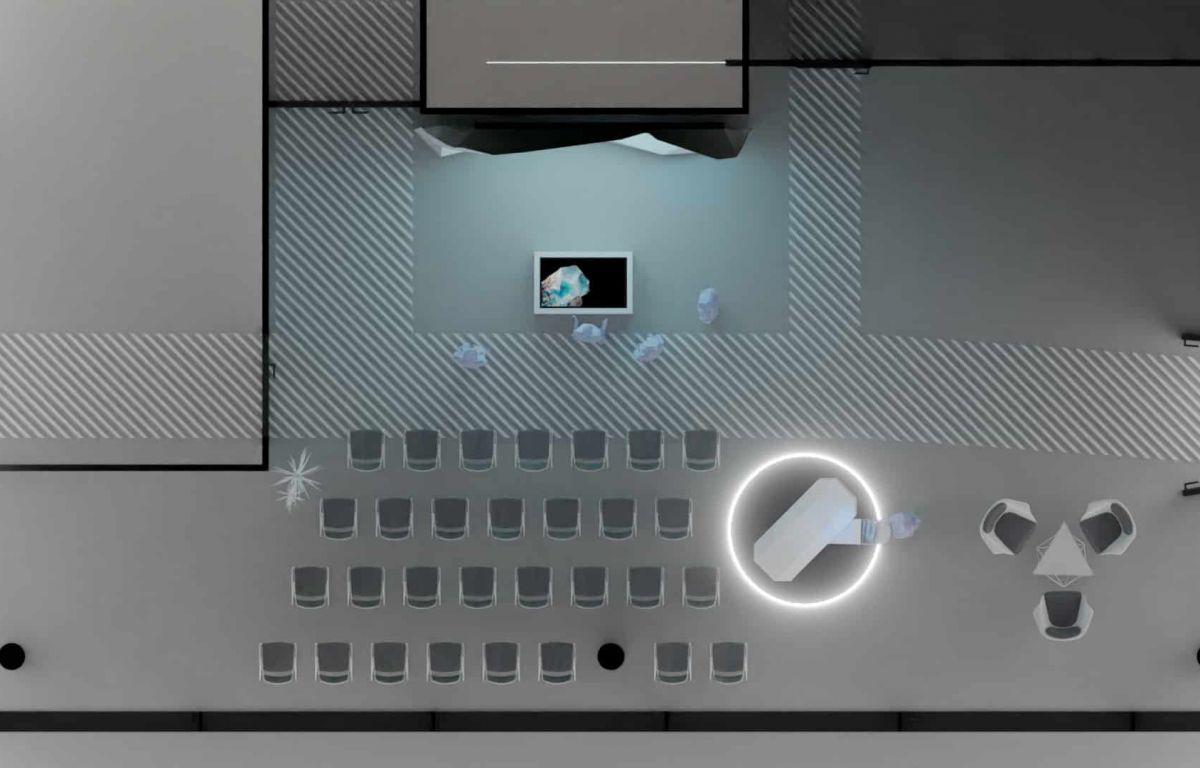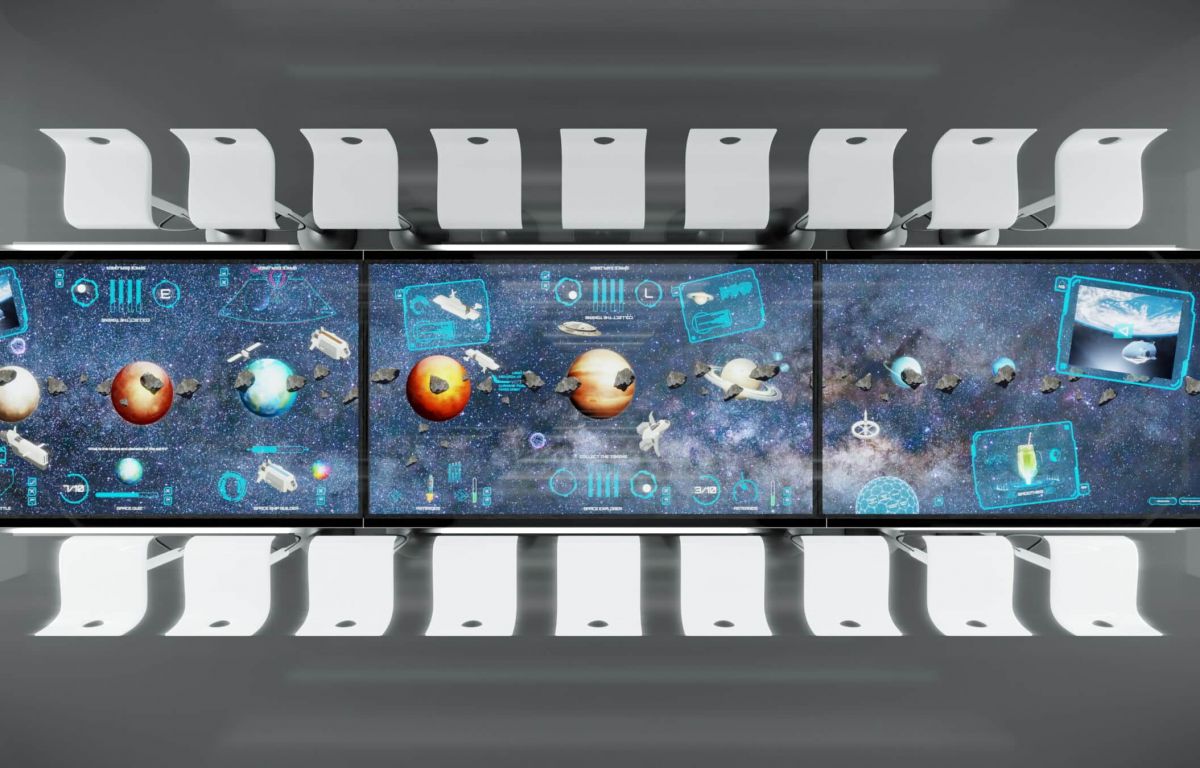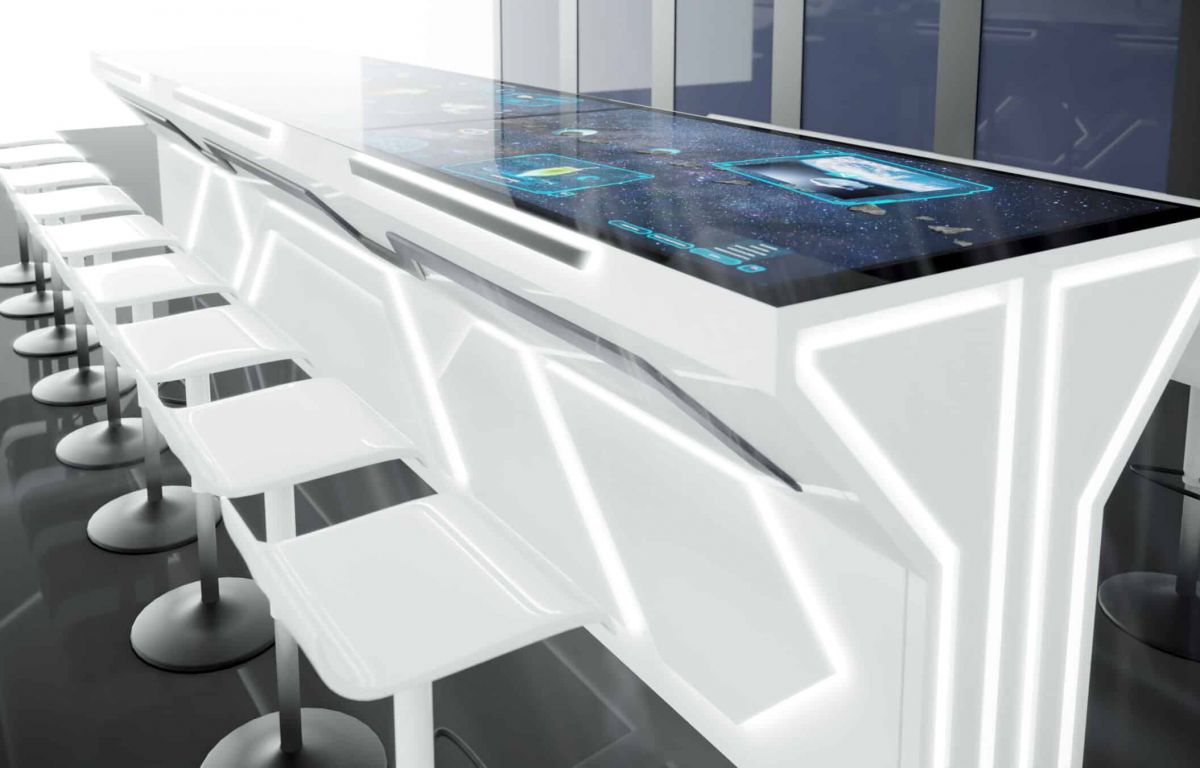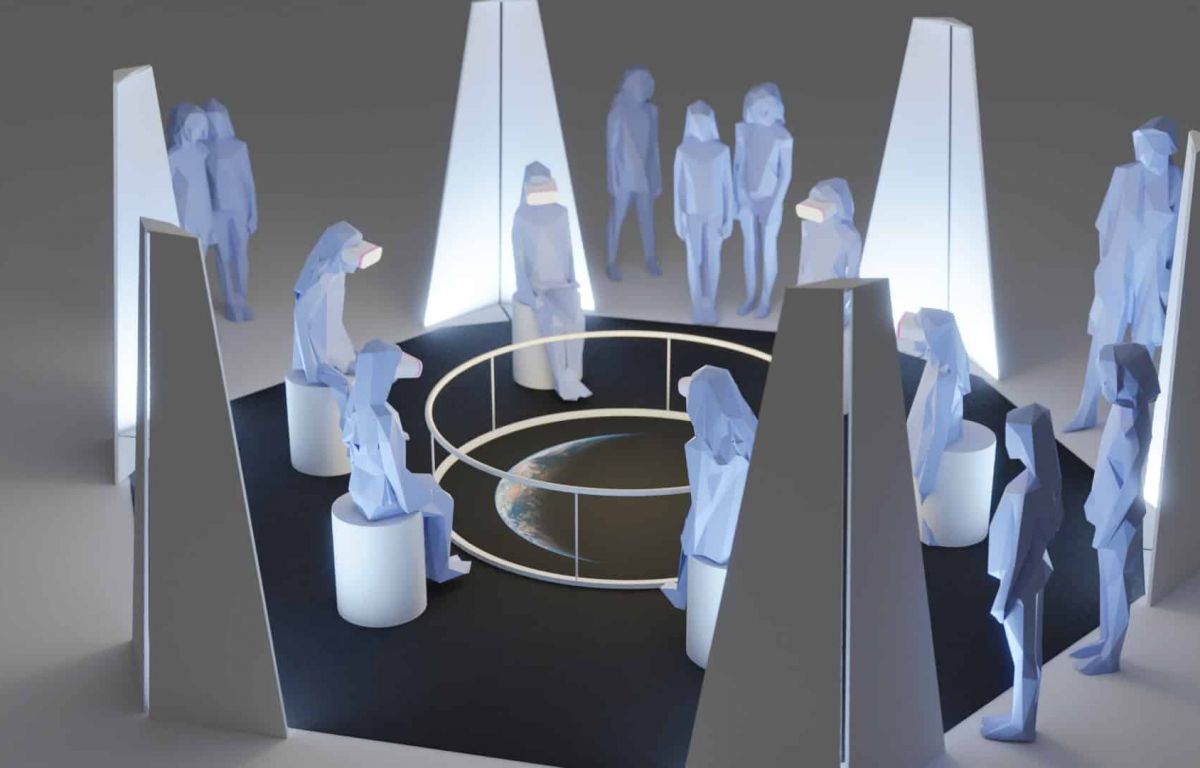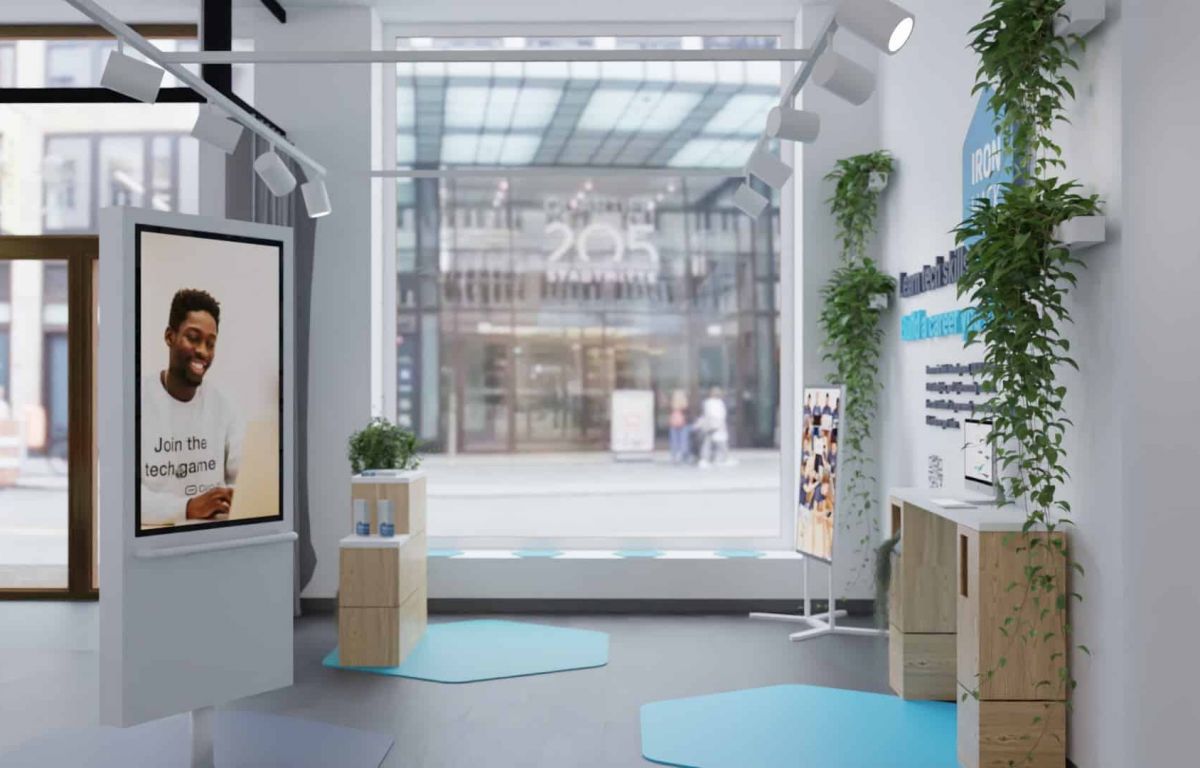 What is involved in the conception of an interactive exhibition?
Ideas, enthusiasm and inspiration – check? Well, we can help you prioritise, condense and translate them into a concrete concept. With us on your side, you can be confident that you will end up with a solid basis for decision making that will save you countless rounds of debate and re-adjustments, and make your project tangible and easy to manage from the outset (including final budget approval).
1. Brainstorming
We bring together all the experts and creative minds: your sales department with their expert knowledge of your customers/clients and their needs, your marketing professionals with their keen eye for your brand identity and, if applicable, your lead agency coordinating the entire project. And last but not least, our own presentation and technology experts will be at the table to show you what is possible.
2. Workshops / Design Thinking
…speaking of roundtables: for larger projects, an on-site assessment and identification of your requirements is always advisable, both to define the objectives in the best possible way and for harmonisation purposes. We can accompany you as mere participants or, if you prefer, we can play host.
3. Creative Guiding Principle
pts. We work with you to identify a compelling basic concept that will run like a thread through the entire exhibition, telling a coherent and original story.
4. Interaction Concept
Let's take a look at your target audience: where do they come from and how long will they stay? What prior knowledge and interests do they have? What is the best way to engage this type of person and encourage them to interact playfully? And how do we bring fun and excitement to the exhibition? We work together to define the key success factors that will enable you to reach and engage your target audience.
5. Technical Conception and Planning
From here you can sit back and relax while we find the most efficient and cost effective hardware and plan all the details. This includes managing and organising the hardware procurement, cabling, integration and communication between all the components.
6. Content Management
We work with you to take stock of what content you already have, in what format, and what material needs to be sourced or produced. In any case, we will provide you with a CMS that will allow you to update and expand your exhibition independently at any time.
7. Sketches, Drafts, and Designs
The final look and feel of your exhibition, including details such as materials, lighting mood and the positioning of individual exhibits, can be conveniently discussed using the initial computer renderings. These are not only there to convince you, they are also a useful visual aid when explaining the project to your colleagues and superiors for coordination and approval purposes.
8. Scheduling
Once the scope of your project and the suppliers involved have been determined, we will work out a realistic timetable for completion. Who will be in charge, who will supply the various components and where do we need to start? With us, you can be assured of sound planning and a firm timetable. Thanks to our years of experience, our schedules are not based on estimates and rough guesswork – we know with considerable certainty how long each stage of a project will take, and where it makes sense to build in some buffer time.
9. Project Budgeting
What are the cost elements involved and what is the overall budget for the whole project? Where do you see opportunities for cost savings, and where do you want to focus? For all services offered by Garamantis, you can calculate with an agreed fixed price that is as unwavering over time as our quality standards.
Start today with your own concept development!
We help you with advice concerning your project and provide you with practical tips and guidelines in a video presentation – non-binding and free of charge. Just put us to the test.
How To Concept
Because we are not only conceptualization mavens but accomplished in the concepts' smooth implementation as well – even of novel ones – just contact us for free and non-binding advice.
If you would like to delve deeper into the world of interactive exhibitions … and want to learn exactly about the must-haves of a convincing showroom, you can read up on that topic in our comprehensive white paper "Successful Planning and Realization of Corporate Showrooms" – 45 pages that scratch beneath the surface.