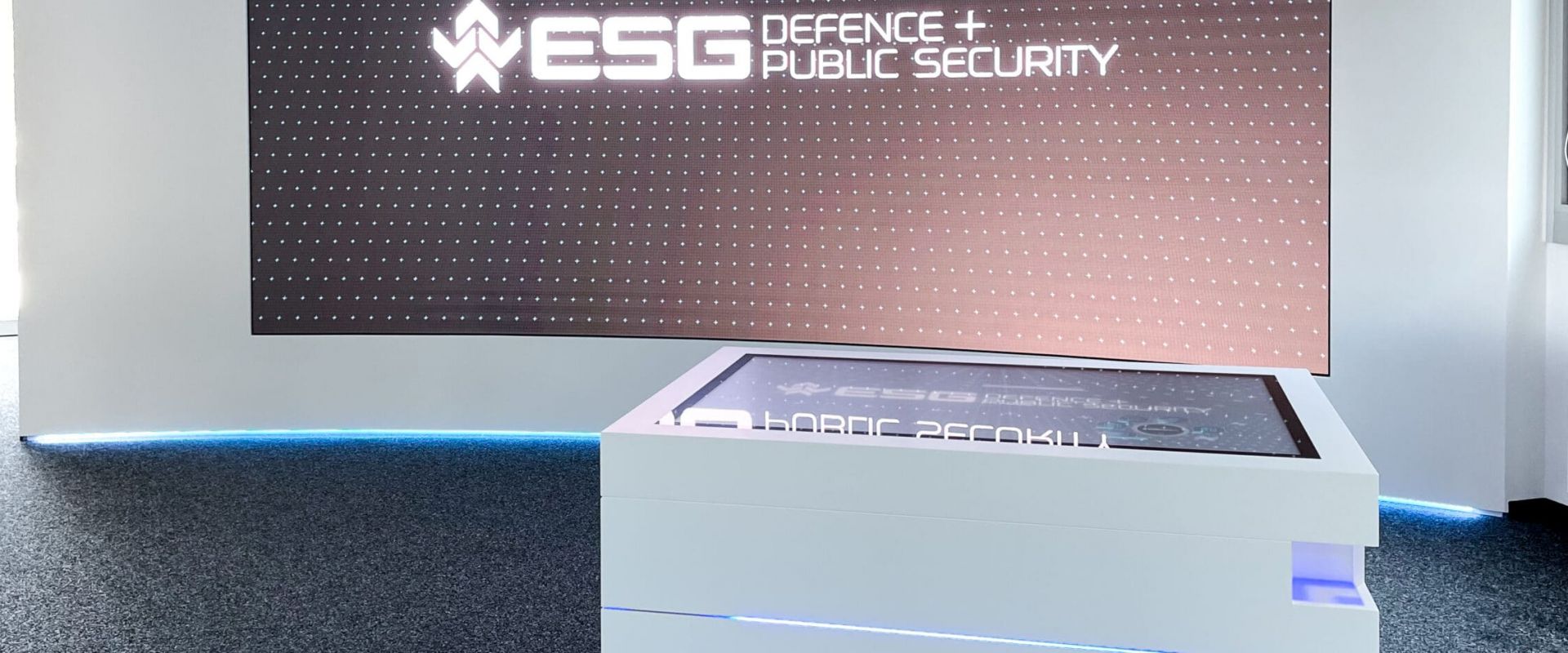 ESG Corporate Showroom
Multi-Touch Installation for Interactive Presentation of Complex Procedures
The successful implementation of "complex tasks and procedures" is one of the core competencies of the ESG Elektroniksystem‑ and Logistik-GmbH, as can be seen from their long‑standing responsibility for the central spare parts logistics system of the German armed forces (ZEBEL, Zentrale Bundeswehr Ersatzteil Logistik). Since 2000, ESG have been in charge of this nationwide central stock-keeping system with real-time management via SAP interface as well as secure logistic processing and dispatch within 24 hours.
For more than 50 years now, the name ESG stands for the development, integration, service, and operation of complex and security-related electronics and IT systems intended for use in both private and public security context. With their comprehensive services and solutions concerning logistic tasks and procedures, ESG ensure high availability and economic efficiency in those systems' operation at all times.
In the course of the expansion of their corporate headquarters in Fürstenfeldbruck near Munich, Germany, the logistics experts have added an interactive showroom to their premises. One of this versatile room's central elements consists of a multi‑touch scanner table in combination with an LED monitor wall. This interactive table is available for presentations customized to address different target audiences – presentations turned into an experience to remember by the table's custom-made 3D multi-touch software. All services and procedures concerning the ZEBEL logistic system are explained not only interactively, but vividly and comprehensively as well.
An animated map of Germany helps to illustrate more complex procedures like order management and the movements of material and parts between sites, whereas linear processes, along with the underlying information regarding the IT systems, are shown on an interactive timeline. For larger groups of visitors, all content can also be displayed on the large LED monitor wall.
In addition, a cloud‑based CMS enables ESG to conveniently update content or add new projects anytime. The presentation tool thus is always up to date – also during its mobile deployment on trade fairs or roadshows throughout Germany.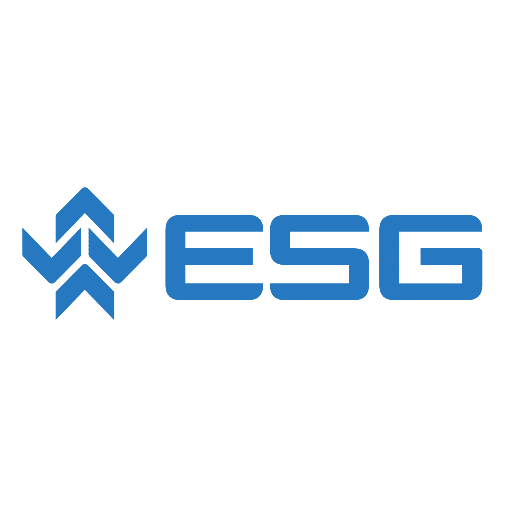 ESG
Project facts
Client: ESG Elektroniksystem- und Logistik-GmbH
Context: ESG Showroom Fürstenfeldbruck
Implementation time: 12 weeks
Finishing date: June 2021
Multitouch scanner table
Coupling with LED wall
Multitouch presentation software
Content management software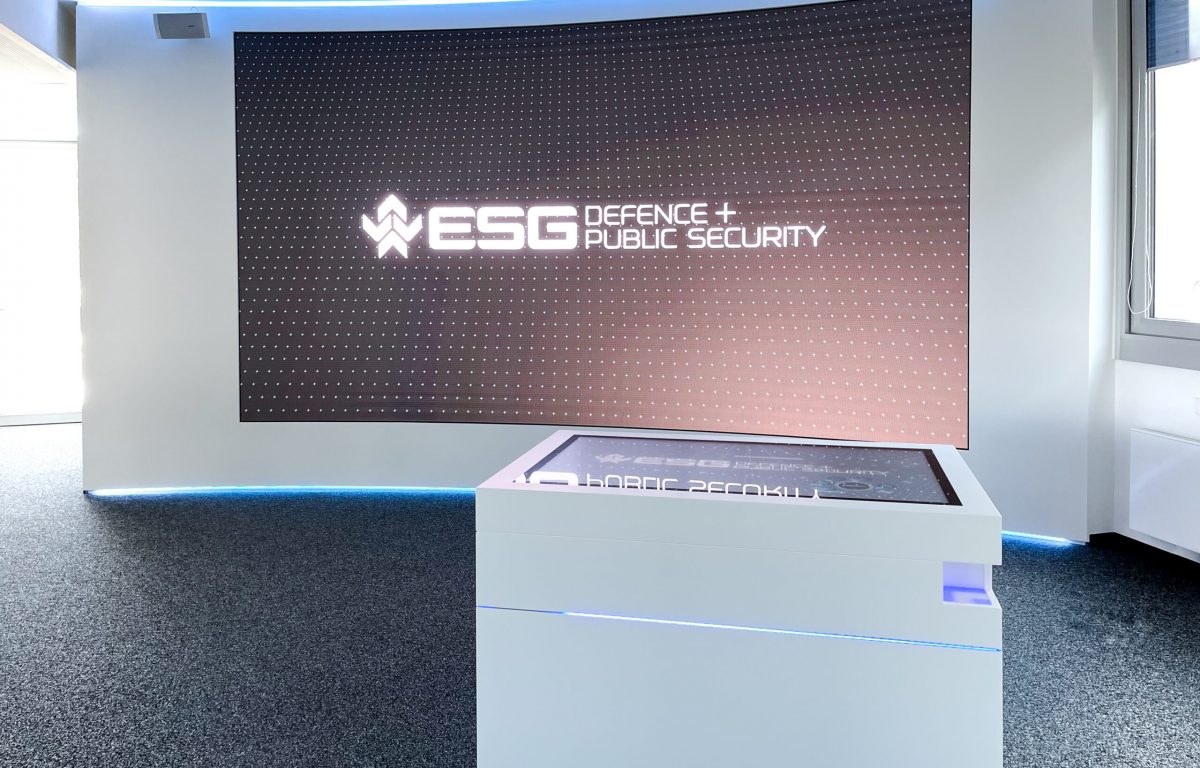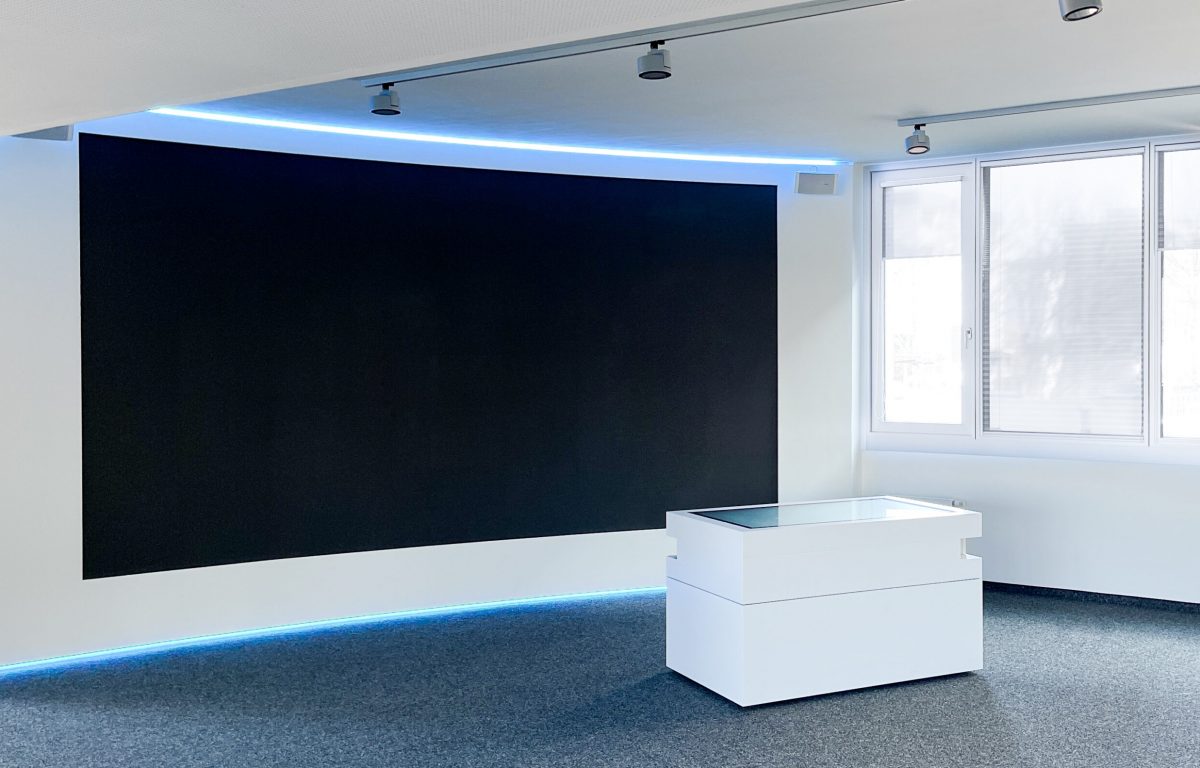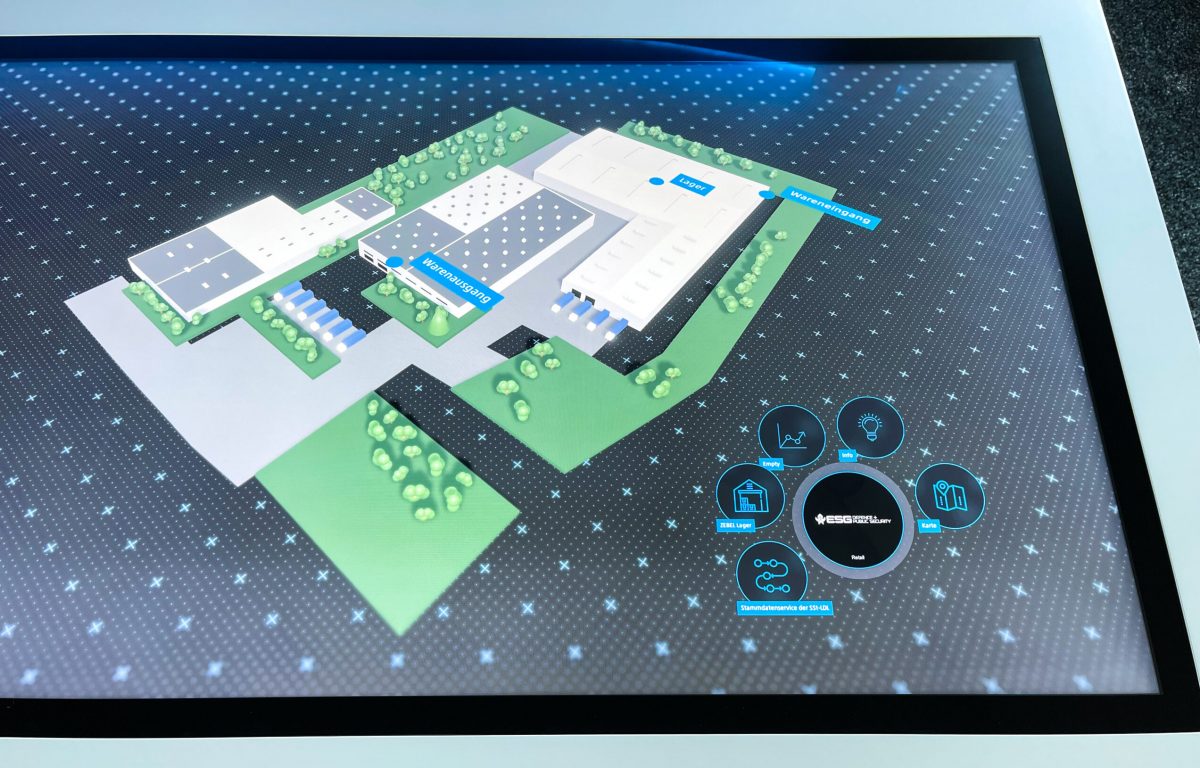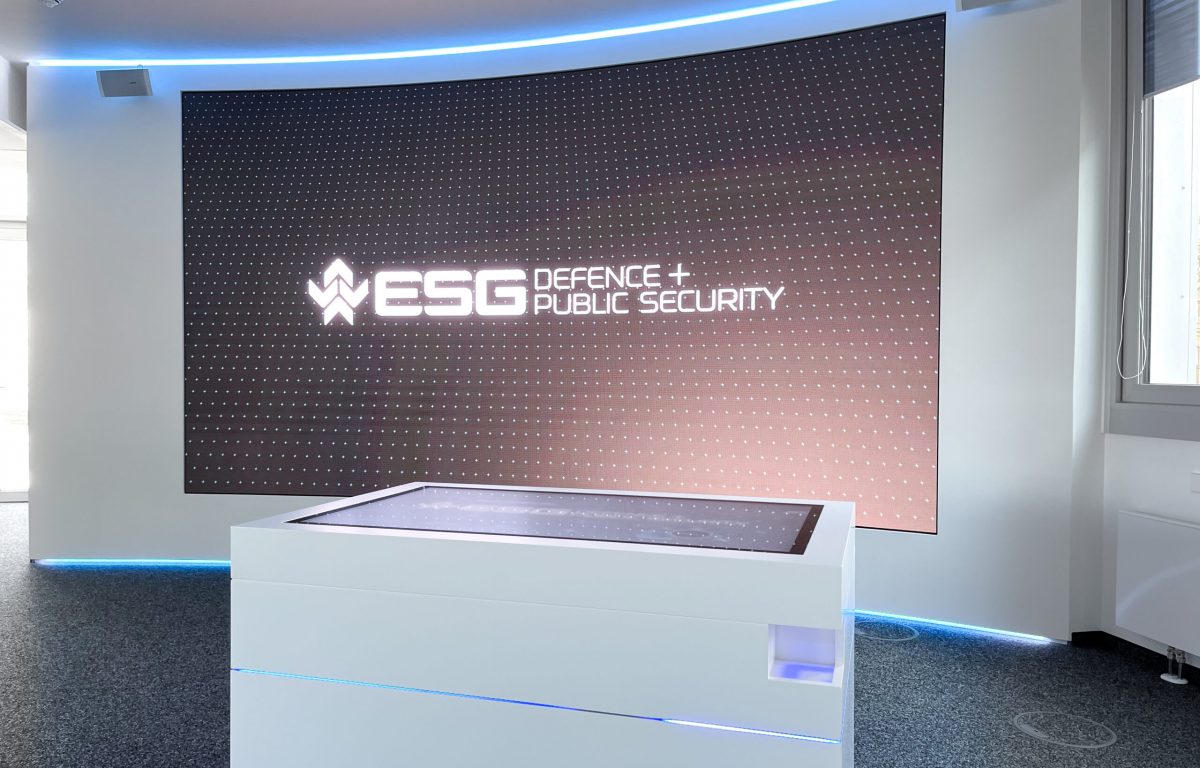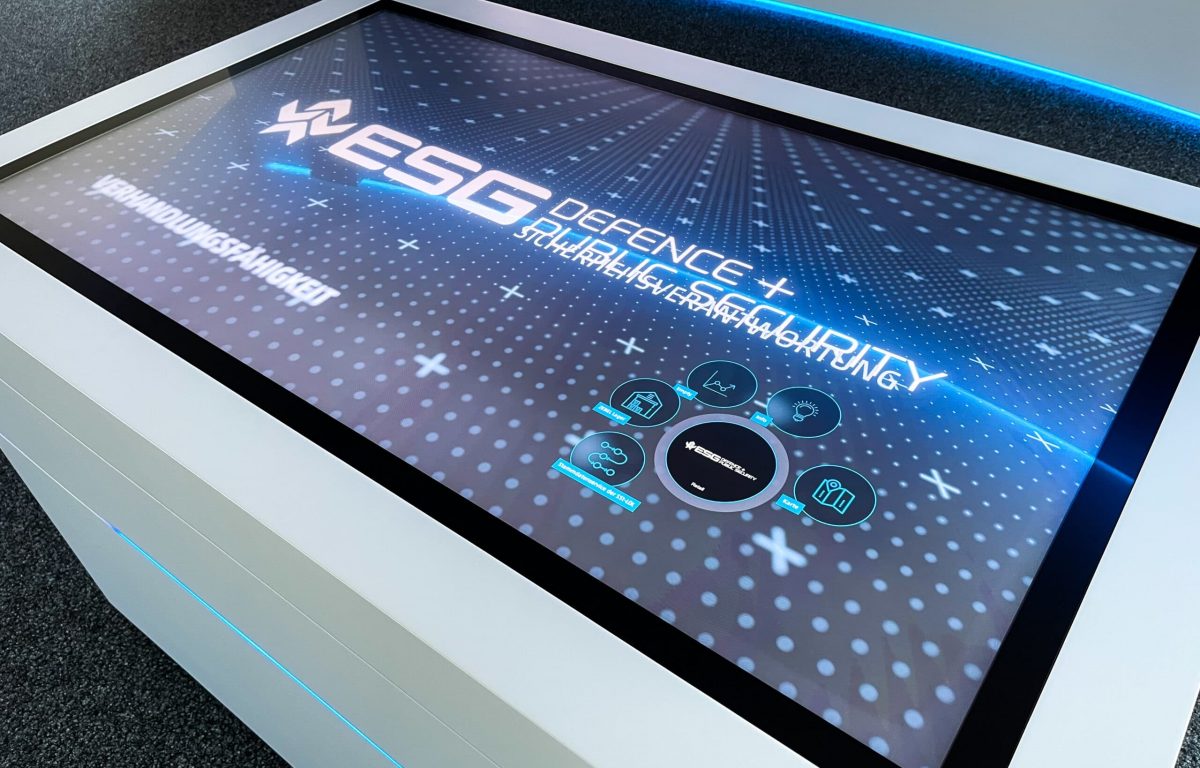 Garamantis was a creative and reliable partner for our project. From the idea to the conception to the finalisation – the cooperation was professional, uncomplicated and pragmatic at all times. The multi-touch table is the highlight in our showroom at the company headquarters as well as at various trade fairs. We look forward to further cooperation in the future.