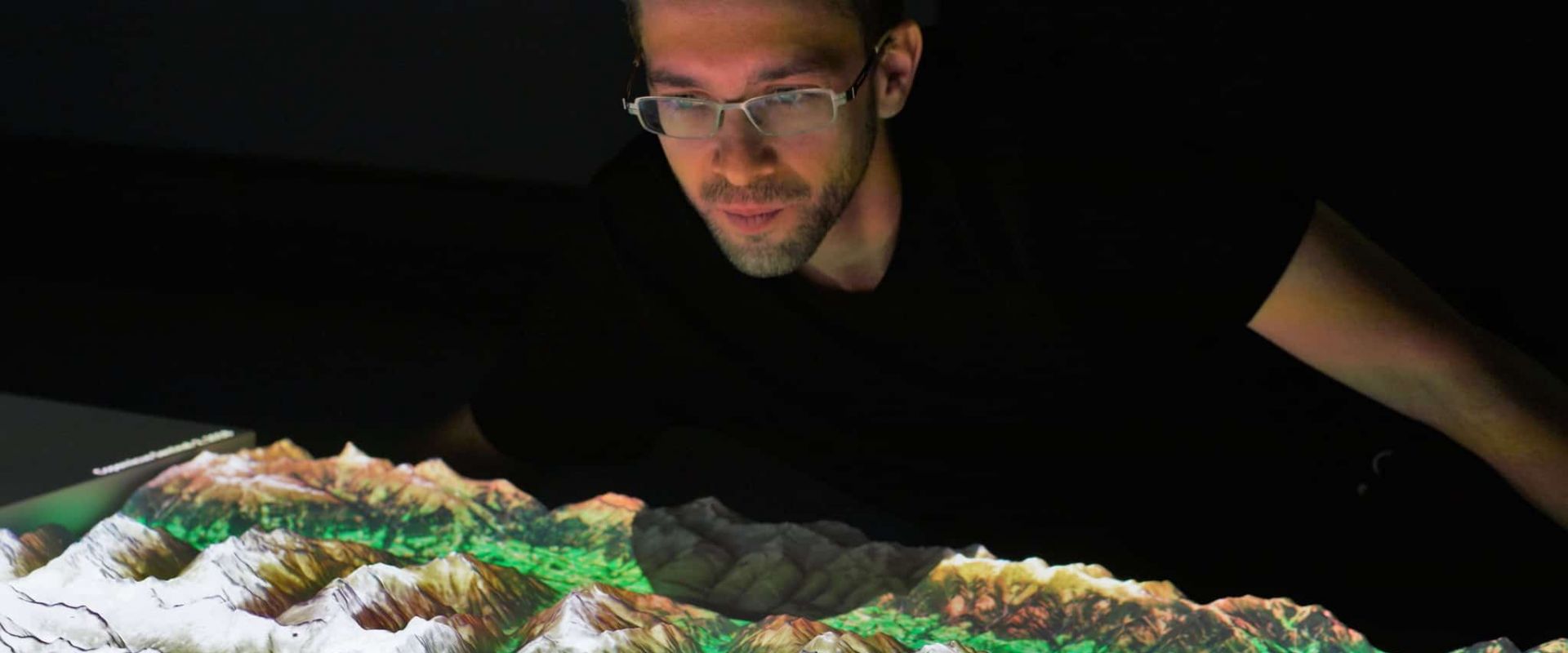 Interactive exhibition on climate change
"Global Shift – A Changing World" in Bregenz, Austria
"Culture" as the unifying element that interlinks education, innovation, technology, environment, and sustainability – this is the main topic of the interactive exhibition "Global Shift –A Changing World" now showing in the Austrian city of Bregenz. This exhibition includes eleven interactive stations in three sections following a dramaturgic pattern: Our Planet, Generation Global, and Global Change.
The long-standing cooperation between Ars Electronica Solutions and ESA European Headquarters with the help of satellite photographs and recent images of planet Earth affords a unique perspective on climate change. This approach also includes in its consideration short-term side effects like the current COVID‑19 pandemic and offers unusual insights into human impact on our planet, which here become interactively accessible. As a partner of Ars Electronica, Garamantis had the opportunity to realize those interactive stations and to develop their sensor technology, CMS, and multi-touch software. This exhibition has been awarded the local regional newspaper's – the Vorarlberger Nachrichten – "prize for environment and climate protection".
Interactive Stations of the Exhibition
In the exhibition's entrance area, a floor projection shows planet Earth and illustrates and explains its different regions and hemispheres, highlighting currently ongoing climatic change.
The "Glacier Retreat" station demonstrates the effect of global warming on the Austrian Großglockner massif. Visitors can control an interactive projection superimposed on a three-dimensional elevation model with a specially designed touch panel: travelling through time, they get a poignant impression of the development within the last decades.
"We are the Climate" is an informative, interactive, and participative stop concerned primarily with the local challenges of climate change. It consists of an interactive wall using a combination of multi-touch monitor, projection, and touch-recognition features covering the entire surface. Participative terminals allow visitors to contribute their own content concerning the topic of climate change and to visualize it on digital maps. Hence, they actively take part in the exhibition's content.
Three wall-mounted multi-touch monitors facilitate visitors' playful exploration of interactive maps and satellite images.
Several further interactive wall projections offer a seamless and surprising combination and interaction between monitors, projection, and activity surface. The latter in this ensemble operate with proximity sensor technology, so that – in times of COVID-19 – actually touching the surface is unnecessary.
The final "panopticum" station sums up as well as rounds off the exhibition: a combination of passive monitors and wall print is equipped with a people sensor that changes the content shown according to the visitor's position.
Photos: Ars Electronica

Ars Electronica
Project facts
Client: Ars Electronica Solutions
Context: Exhibition "Global Shift – A Changing World"
Implementation time: 12 weeks
Finishing date: September 2020
Multitouch software
Interactive projections
Multitouch screens
Web-based content management system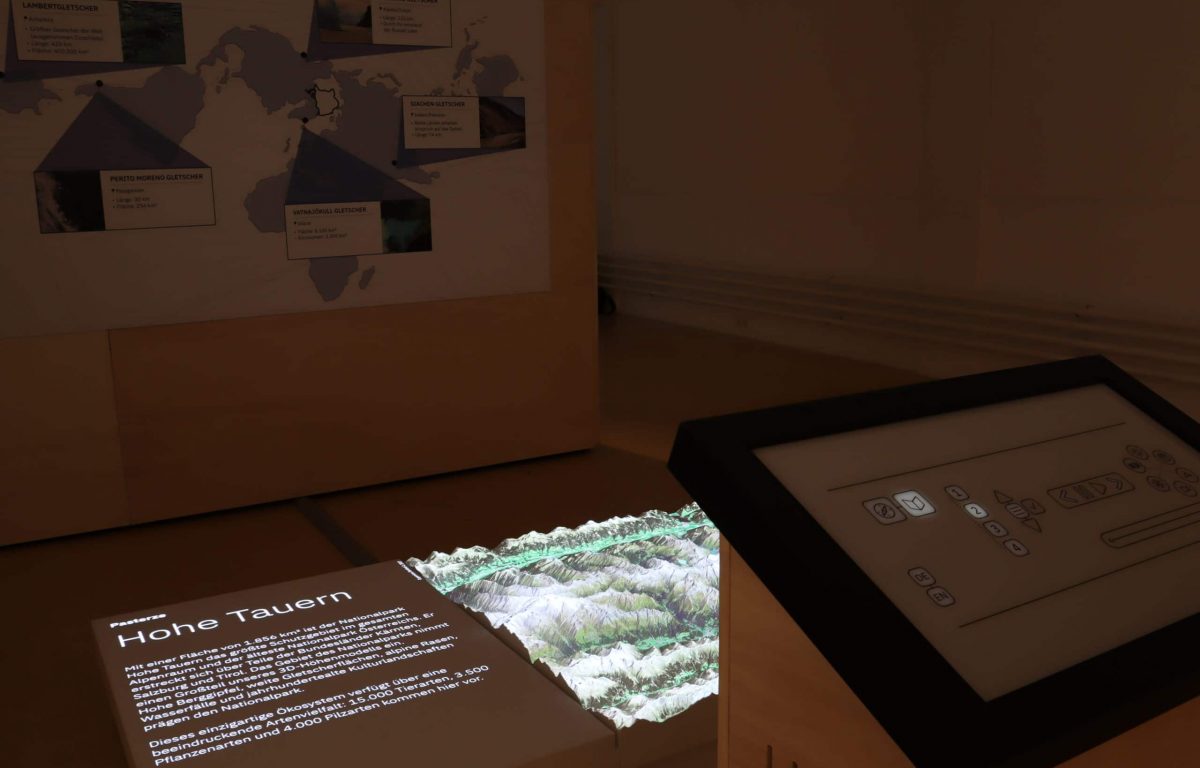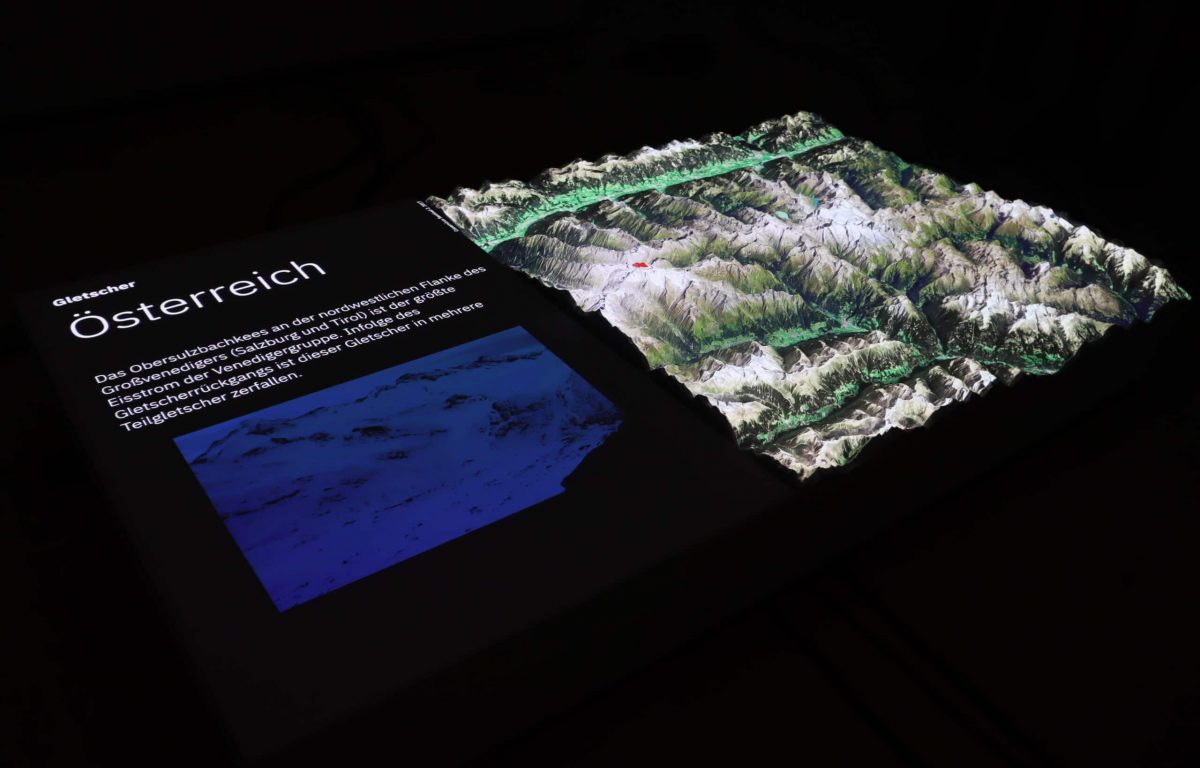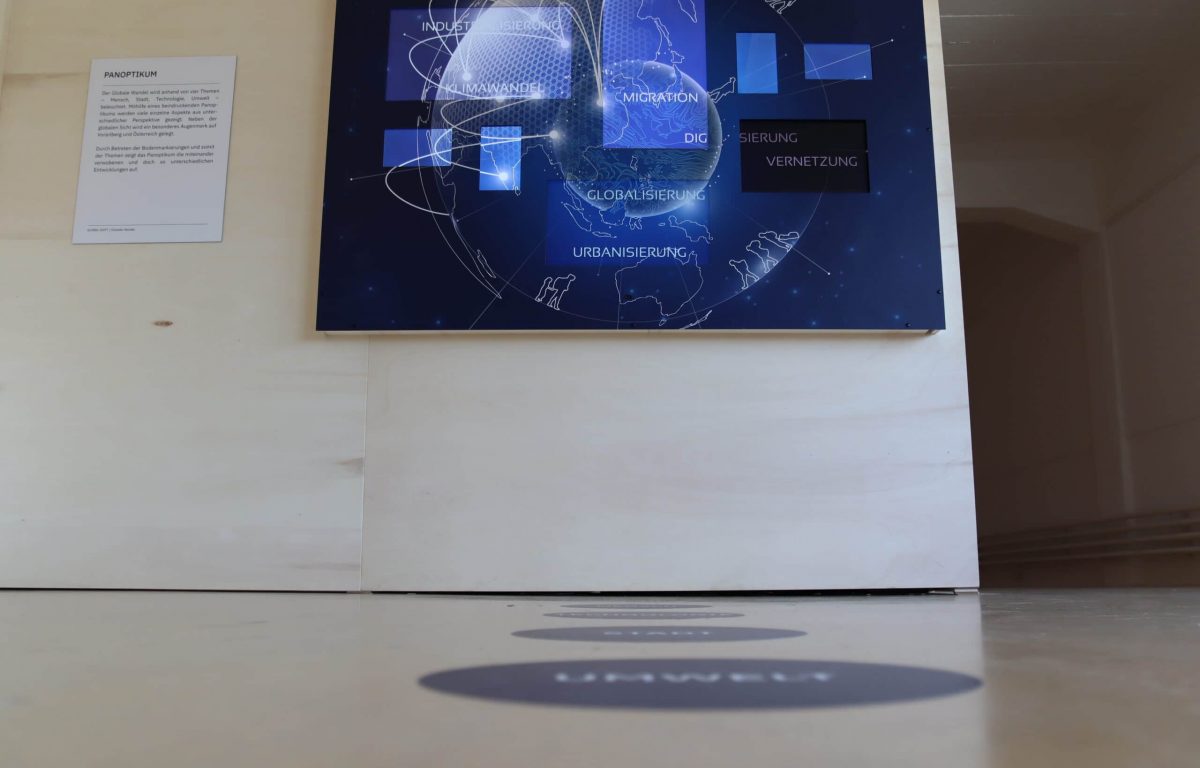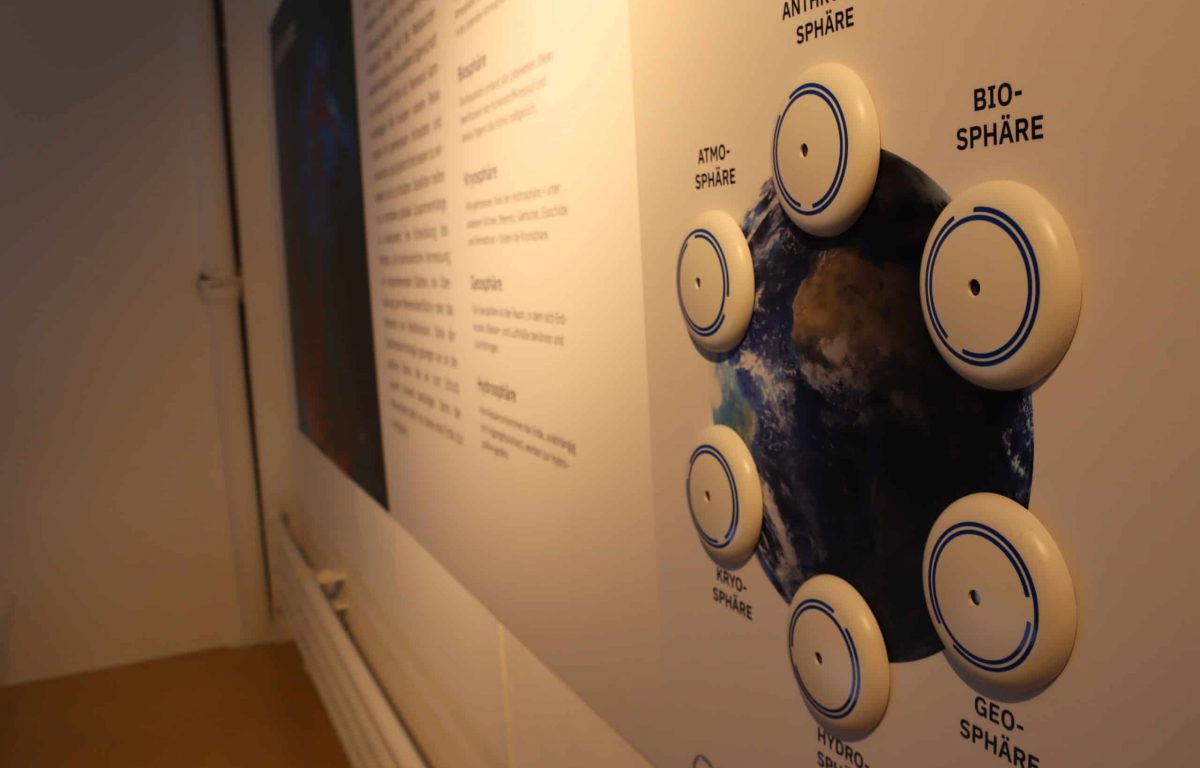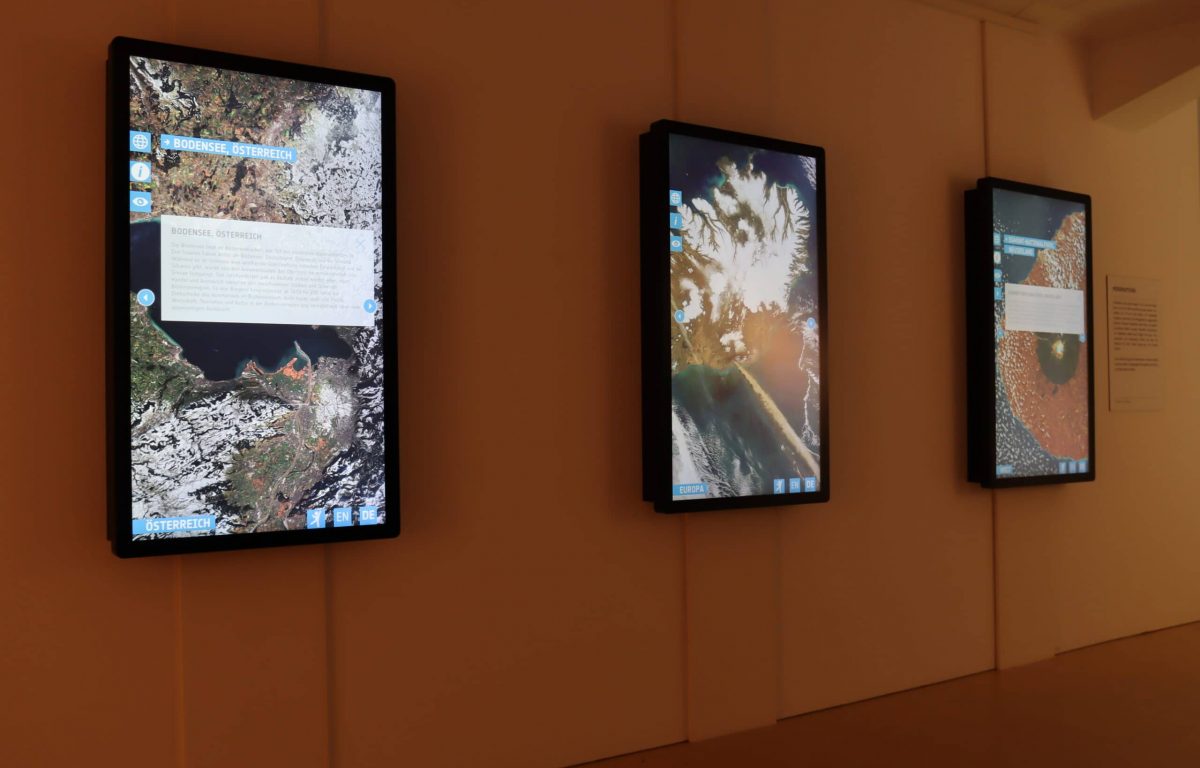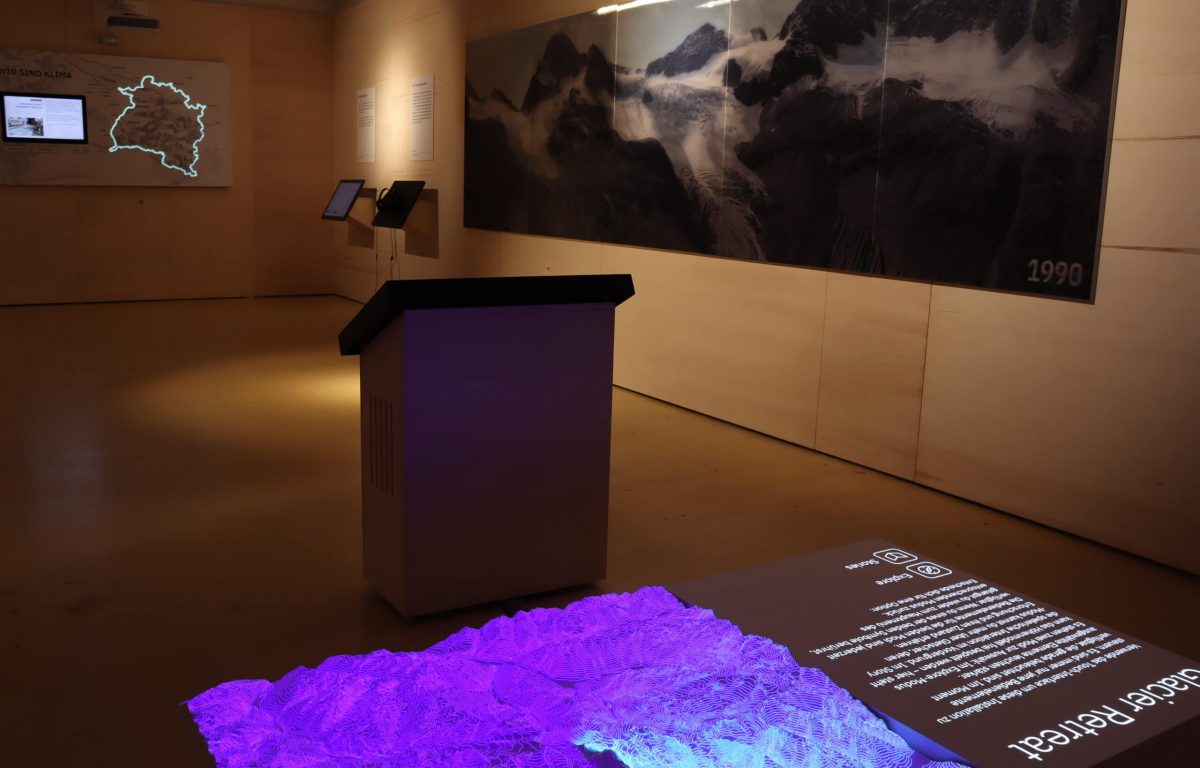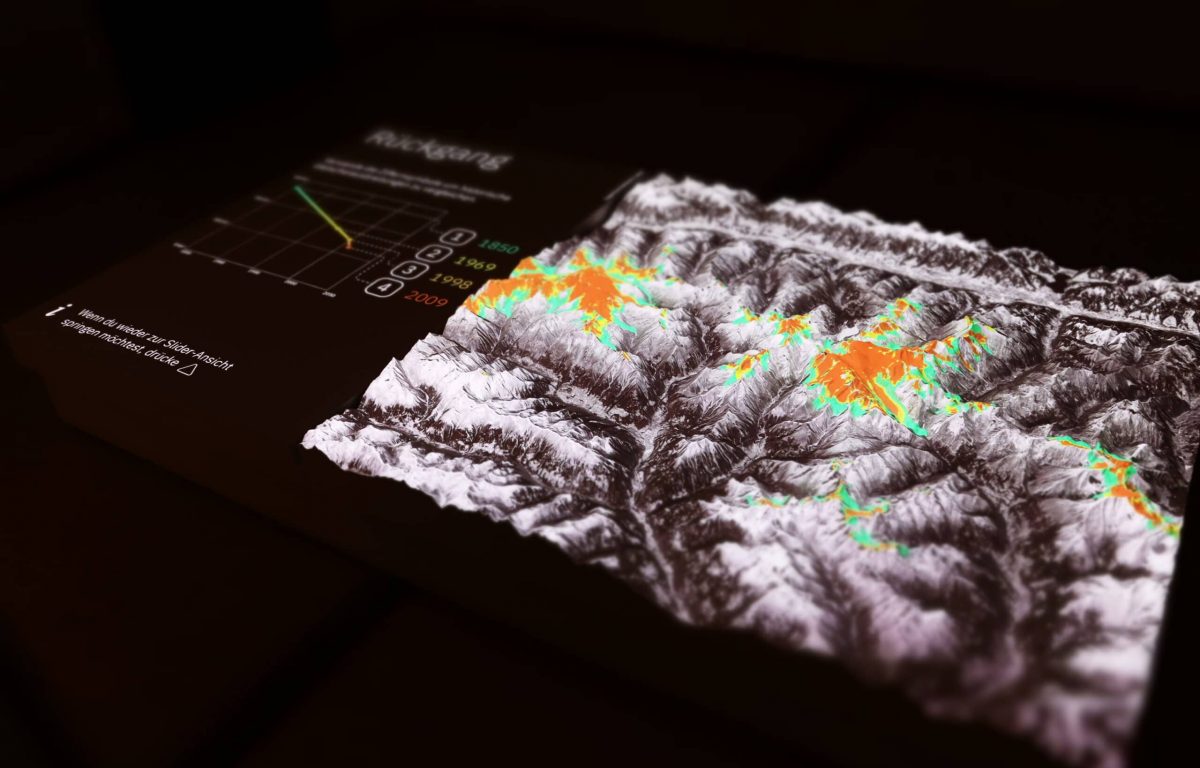 At the Global Shift exhibition in Bregenz, our task was to bring the topic of climate change closer to a predominantly young target audience. We wanted to let visitors actively participate in it. The well thought-out topics, the professional implementation of the software by Garamantis and the great cooperation with ESA contribute significantly to the success of this exhibition, which hits the pulse of the times.
Interactive Projection
If Walls Could Tell Stories … Make them Entertaining and Interactive, Please. Use projection mapping…
Multi-Touch Software
Definitely No Standard-Issue Product, Just Like Yours. Unless You Develop ISO Standards. Individual software development…