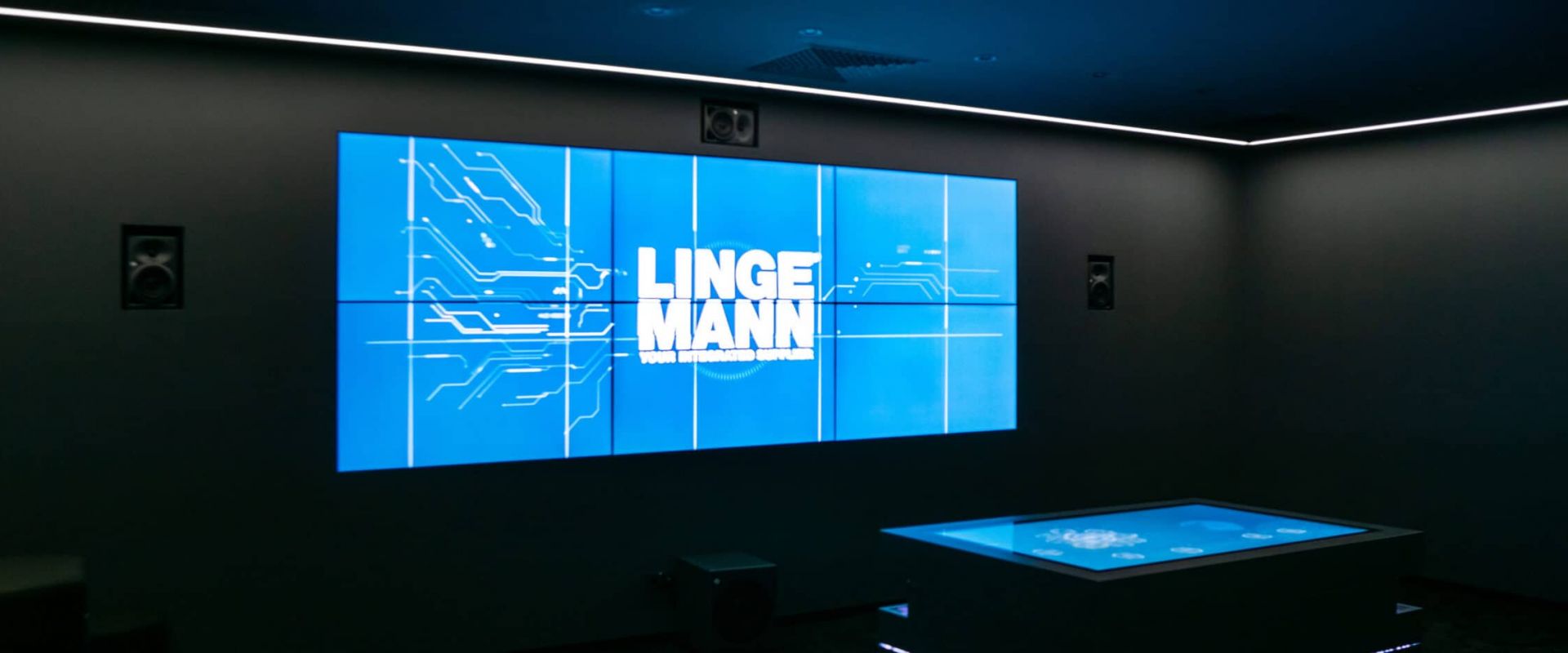 Procurement Future Showroom
Lingemann GmbH Interactive Showroom
What do artificial intelligence, blockchain and IoT have to do with modern procurement? How can manufacturing companies in particular benefit from digitalisation? These and many other questions are answered by the new interactive showroom at Lingemann Ltd's headquarters in Brühl (North Rhine-Westphalia, Germany).
Showroom: Open space design and integrated technology
Lingemann's service starts with proactive procurement and ends at the point where all the C-parts needed in the production cycle are actually processed. The processes and products behind this facilitate, among other things, real-time stocktaking and ensure an optimal workflow – right into the hands of the professional factory worker who finally needs these components.
The subject is complex, but the way in which everything in the system works together is made impressively simple in this showroom. Using a room-within-a-room concept, it welcomes visitors such as customers, investors and employees on 55 m2 with a large glass front. The centrepiece of the charcoal grey room is a multi-touch scanner table connected to a 6 x 55″ monitor wall. The room's intelligent control system enchants visitors by dynamically adjusting sound and lighting to their exact position in the room. A short introductory film introduces them to the theme of "Procurement of the Future", before focusing their attention on the U-HD multi-touch table itself.
Futuristic user interface
Visually, the highly responsive multi-touch software plays with futuristic design and animation, drawing heavily on the style of "JARVIS", the AI best known from Marvel's Iron Man movies. For example, the introduction and presentation of the company is introduced and presented through an interactive timeline, and the locations of the procurement specialist's various activities across Europe are marked and highlighted on a rotating 3D globe. The showroom also uses multimedia case studies to explain current trends and developments, which Tony Stark (or any other presenter, for that matter) can expand onto the monitor wall with a simple swipe.
Integrated products and room technology
Another one of the showroom's highlights is the smart C-part-output system's room integration. This involves, for instance, wireless integrated open fronted storage containers, or automatons that are linked with the central order system via IoT. At any given time, the system thus always knows how many parts are on stock, and where, and it also knows when to initiate an order before a shortage in supplies arises. The multi-touch table "speaks" in the same protocol and offers detailed insight into the underlying IT processes. Along with the 7.1 surround sound system, the roughly 2.000 high-performance, individually controllable LEDs under the table's command play their part as well in creating the showroom's immersive overall impression. The customized corporate sound and the intro film were realized by Mindconsole concept agency.
In order to enable potential clients to assess the feasibility and possibilities of Lingemann Services for their own business, the table provides an interactive configuration tool that allows to playfully place, configure, and try the IoT solution in various production environments and contexts.
Interactive showroom wins German Innovation Award 2022
With the "Procurement Future" showroom, Garamantis has set new standards in B2B product presentation for Lingemann GmbH. The multimedia showroom was awarded the German Innovation Award 2022 in Berlin in the category "Excellence in Business to Business". The award ceremony of this year's German Innovation Award took place at the Futurium in Berlin Mitte. Lingemann GmbH was awarded together with Garamantis GmbH for the "Procurement Future" showroom.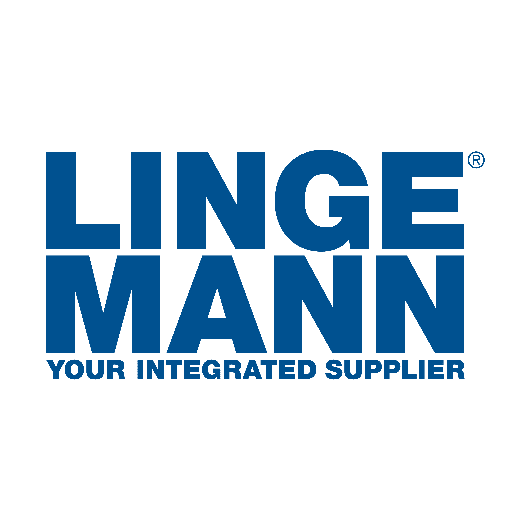 Lingemann GmbH
Projekt details
client: Lingemann GmbH
context: interactive showroom
implementation time: 4 months
finishing date: January 2021
multi-touch scanner table (4K)
monitor wall (5.760 x 2.160 pixels)
integrated sound and lighting control
person sensor
integrated IoT protocol
web-based CMS
central showroom control via tablet PC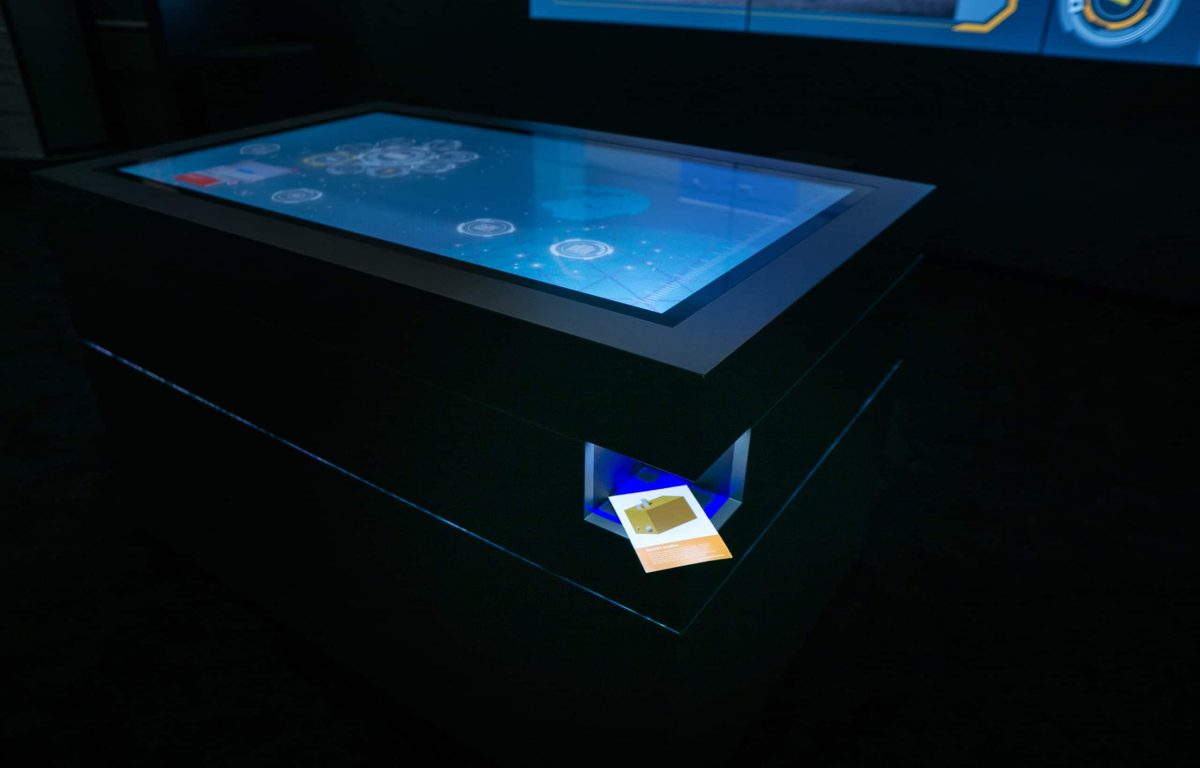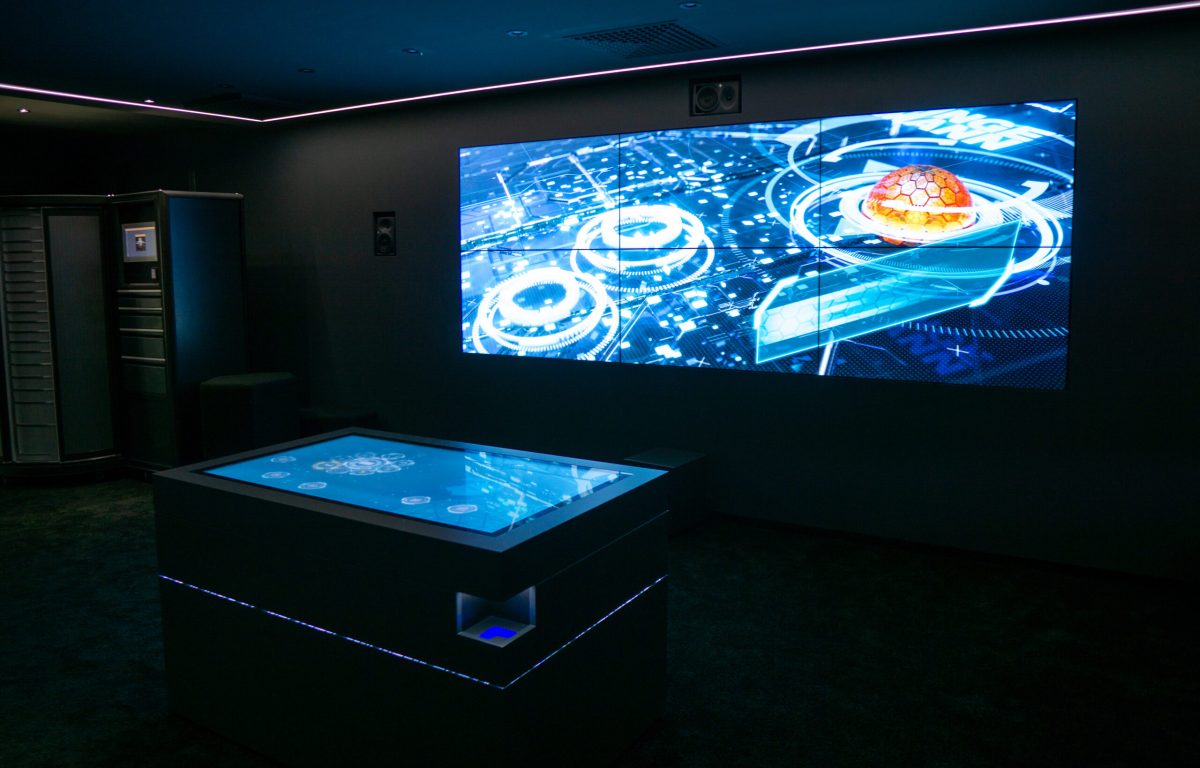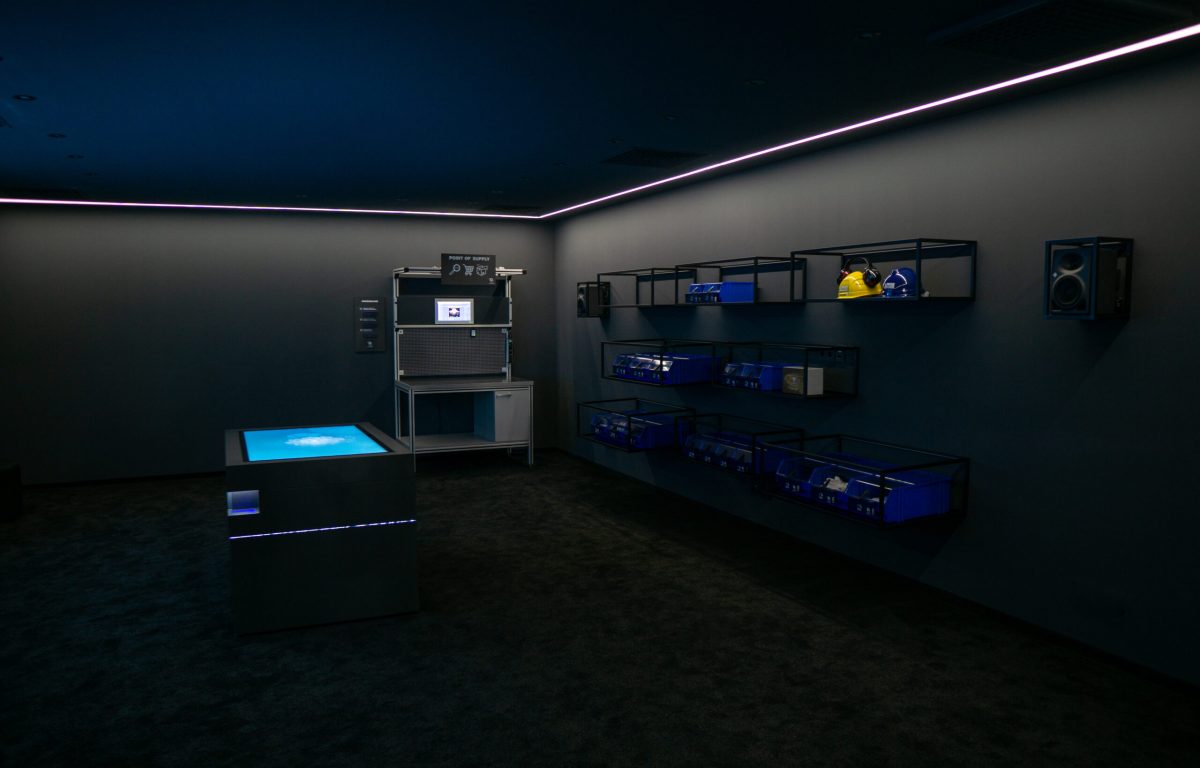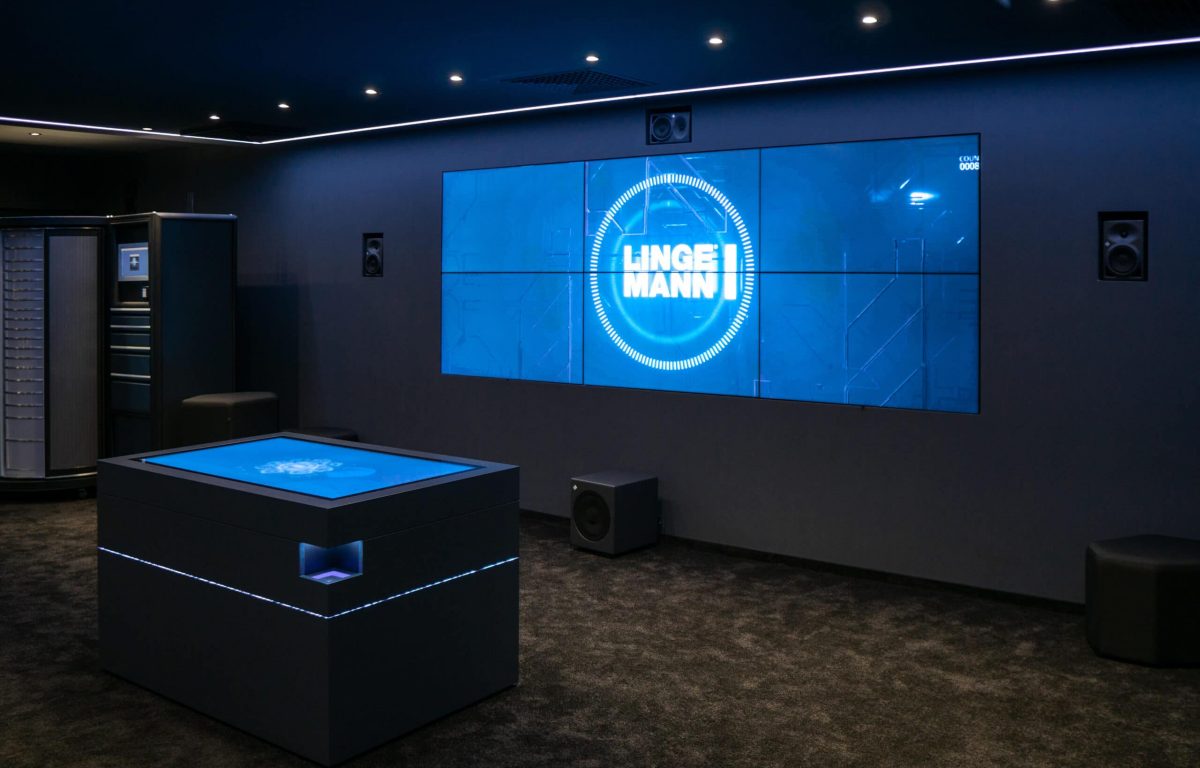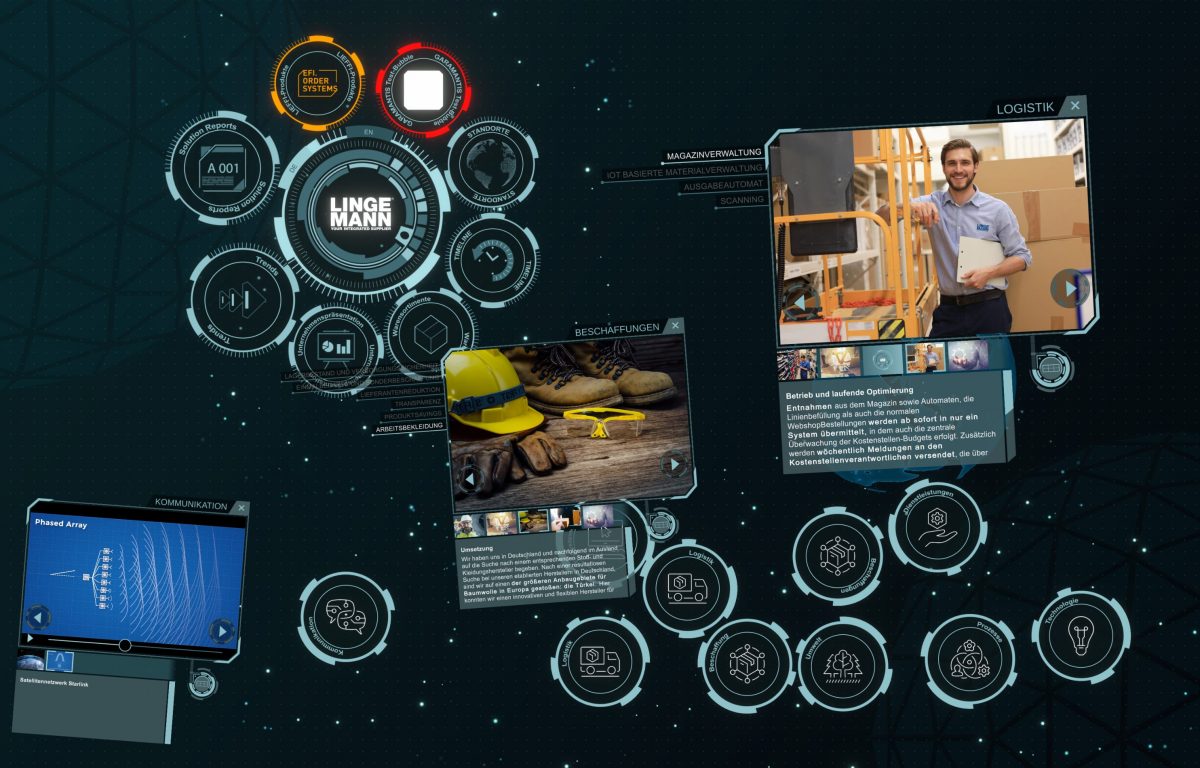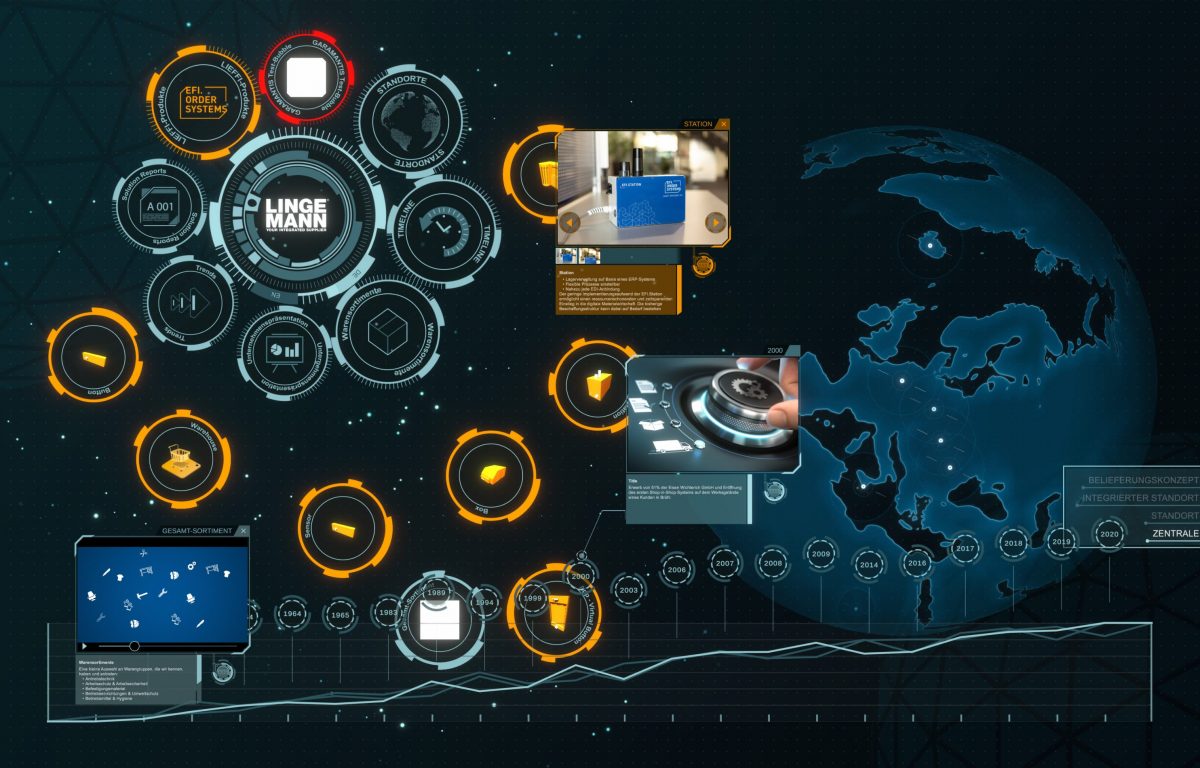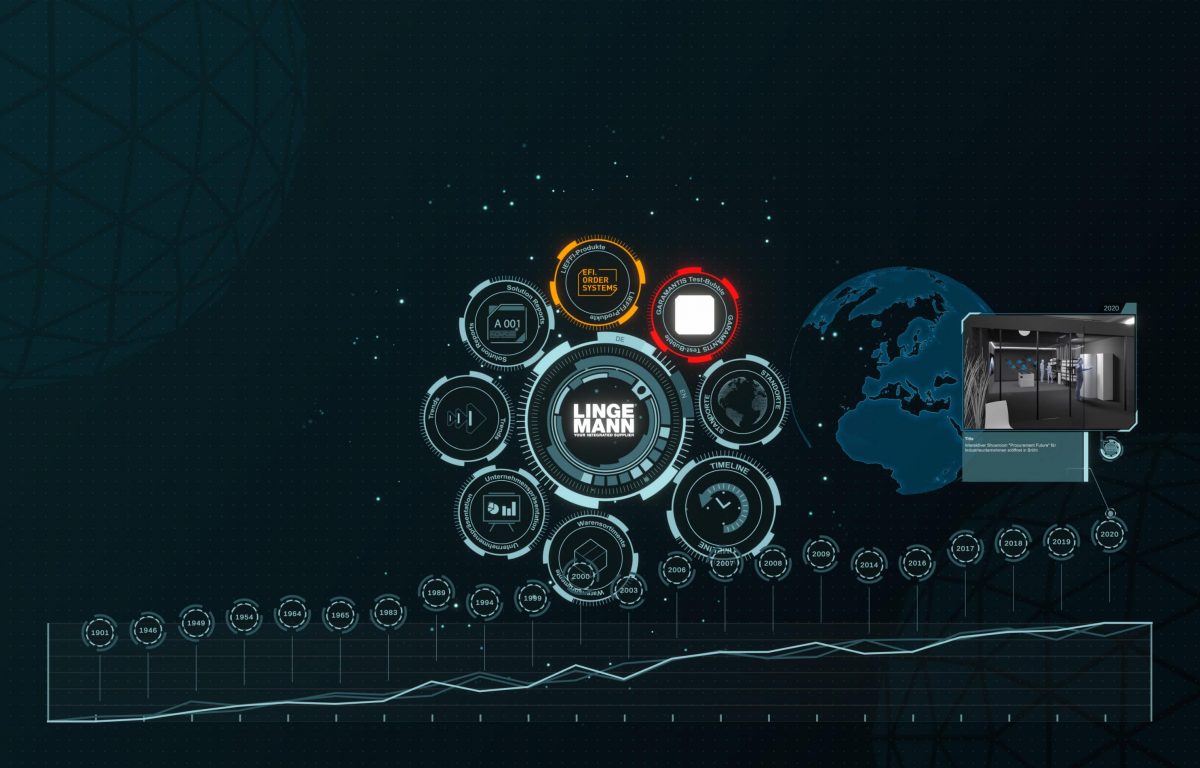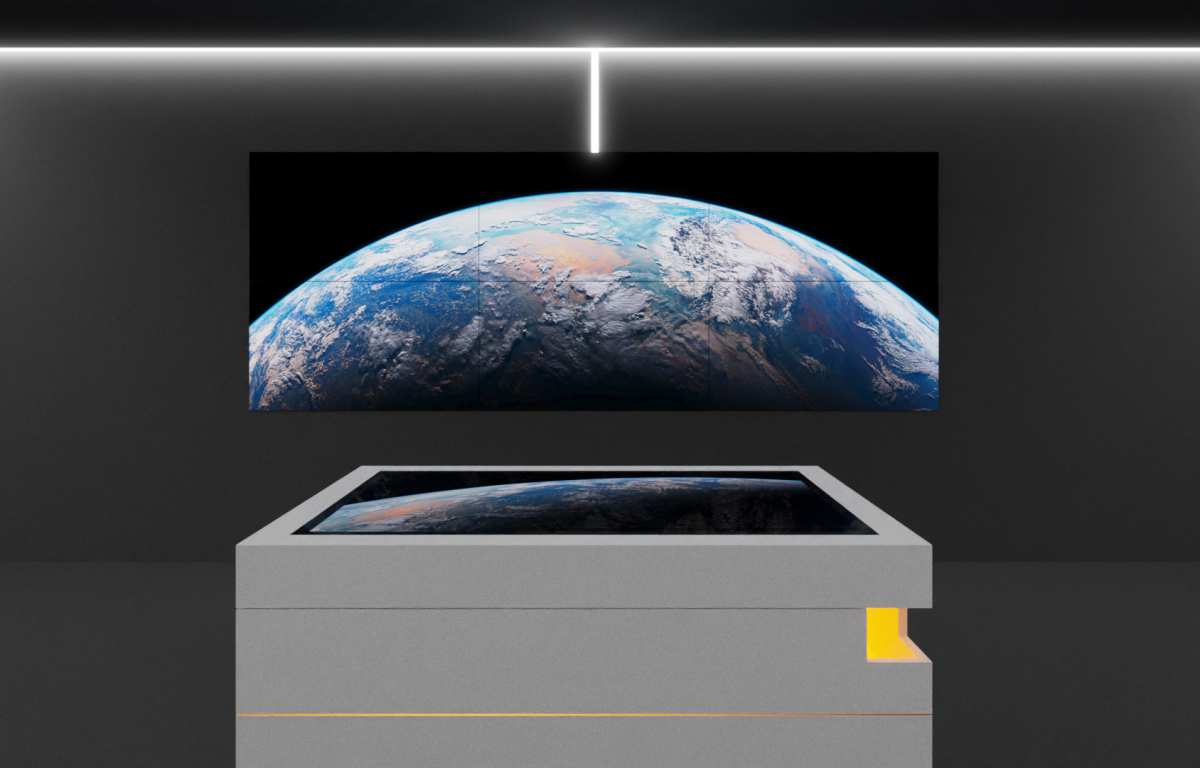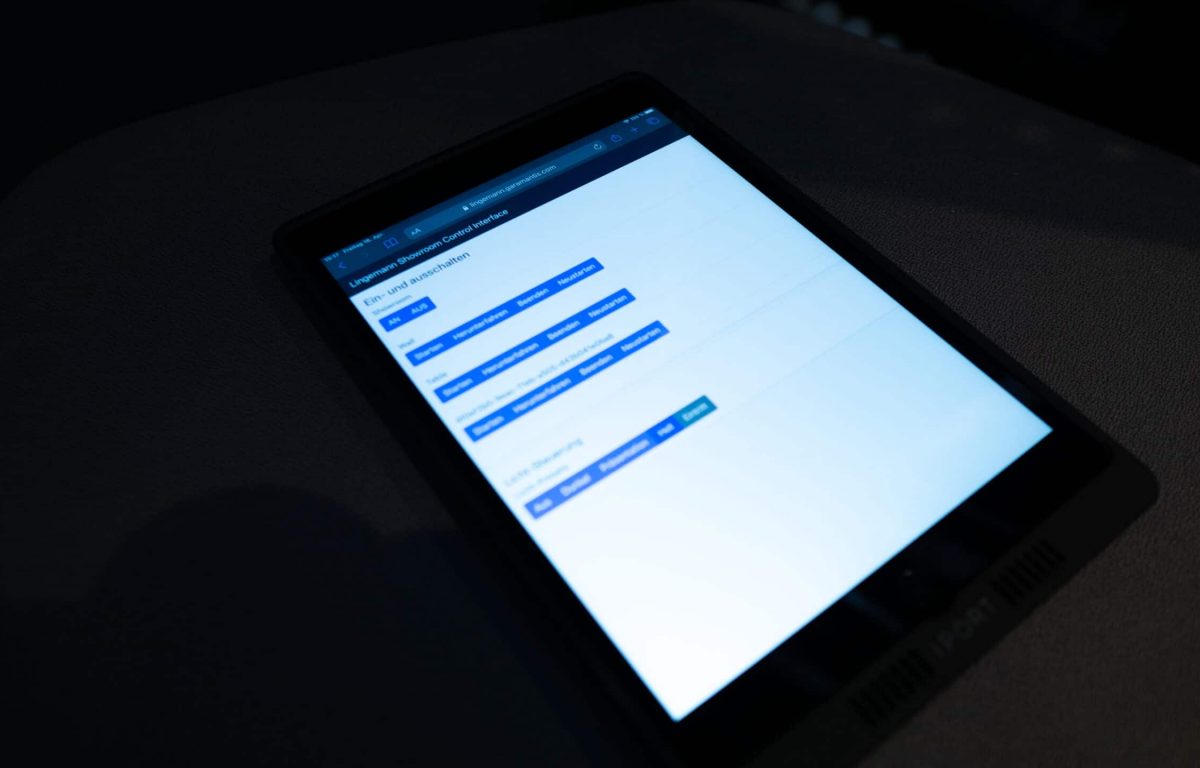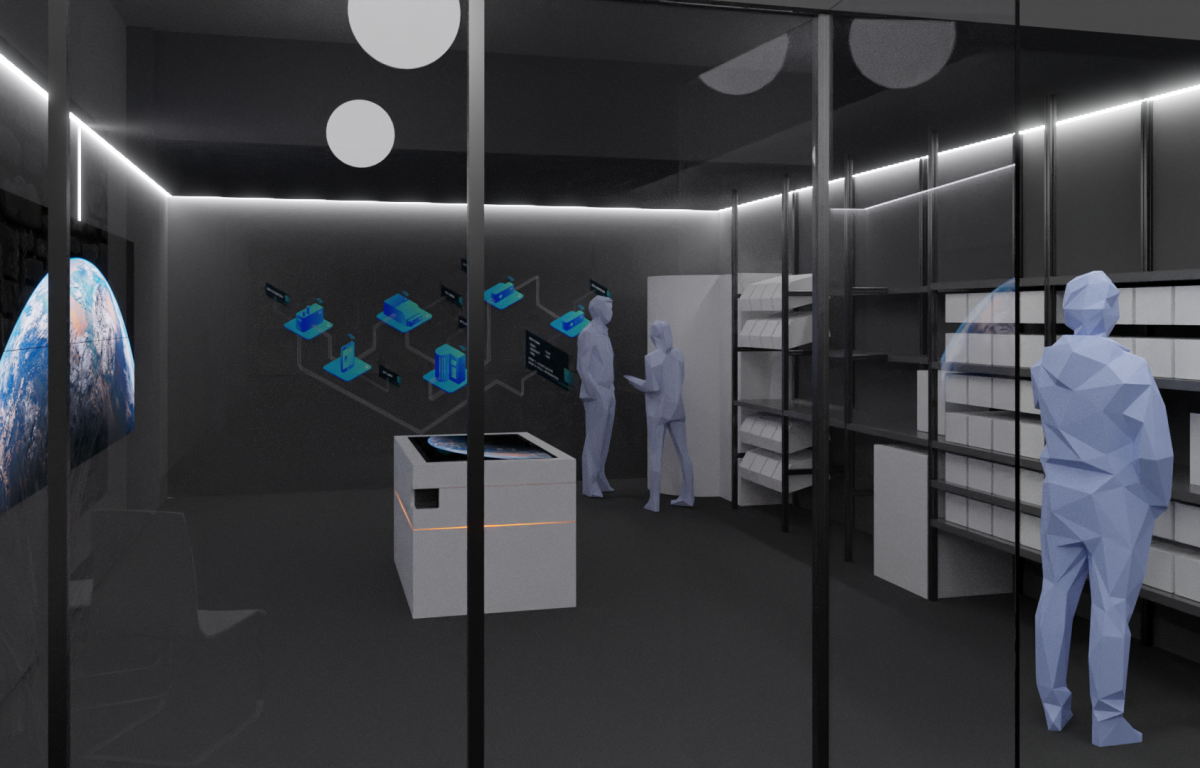 With the »Procurement Future« showroom, Garamantis has set new standards in B2B product presentation for Lingemann GmbH. With this multimedia showroom, industrial customers can put their processes to the test using model concepts.

The 75 year history of Lingemann stands for the courage to embrace change. With this vision in mind, we decided to demonstrate our step towards Industry 4.0 to our clientele by using state-of-the art technology. With Garamantis we managed to achieve this goal and already have thrilled one or the other client. Lingemann being a pioneer in the industry, we not only want to convey factual content to our professional clients, we also aim to give them a live impression of how our BOOST. products are going to change their workflows.
As soon as visitors enter the showroom, their position is detected by a lidar laser system. The integration of digital products from Lingemann, for example a smart C-parts dispensing system, is also part of the room concept. This involves, for example, wirelessly networked open fronted storage bins or vending machines that are connected to a central ordering system via IoT protocol.
The centerpiece of the showroom is a Garamantis multitouch table networked with a screenwall and Lingemann's IoT solutions. Thanks to an integrated people sensor, the table enters into a dialog with visitors and presents the current product portfolio.