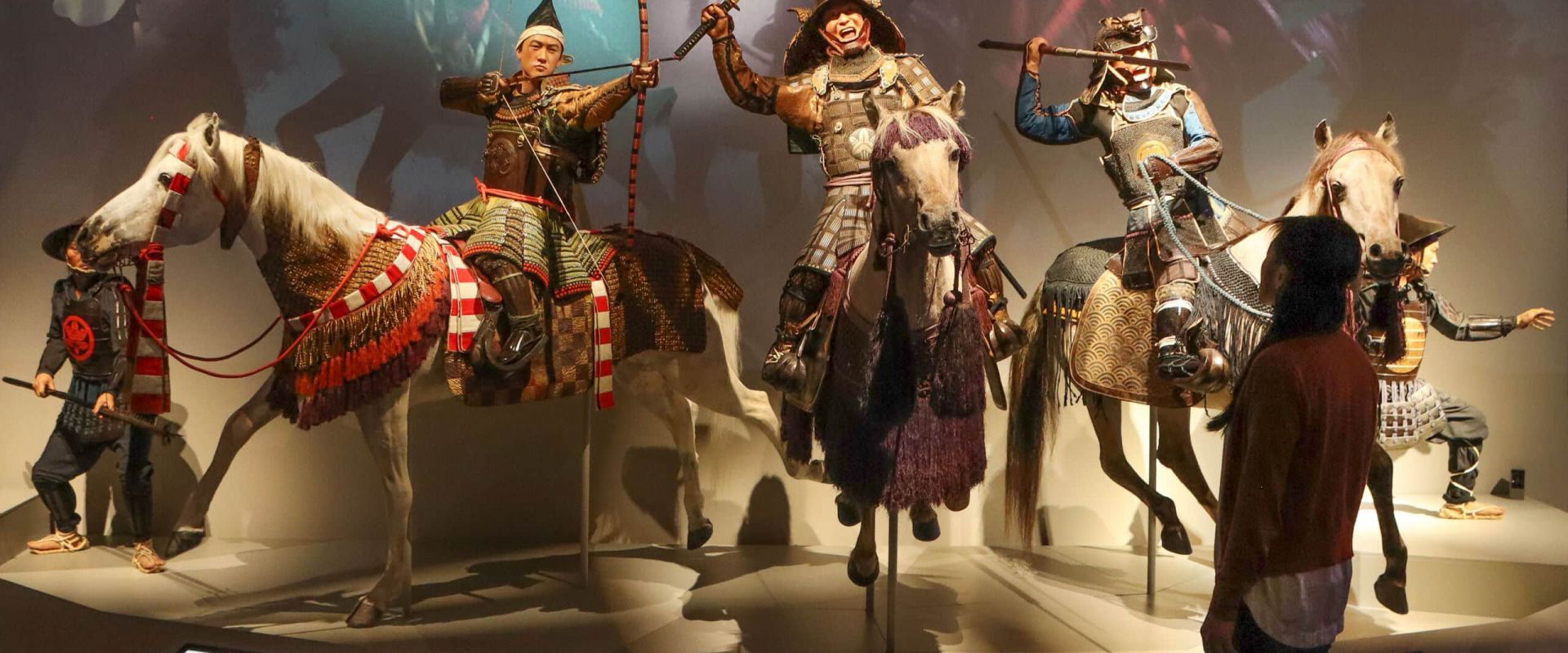 Samurai Museum Berlin
Interactive and Experiential Exhibition on 1,500 square meters
In May 2022, the new Samurai Museum will open its doors to the public at Auguststraße 68 in the centre of Berlin. The museum houses the largest collection of authentic samurai artefacts outside of Japan. In Europe's first museum dedicated to samurai culture, visitors can immerse themselves in the fabled world of Japanese warriors and learn about their unprecedented rise to power and greatness in 1,500 square metres of exhibition space. This museum is certainly one of the most advanced interactive exhibition concepts in Germany.
Unique private collection of samurai artefacts
The culture and history of the Samurai is told through more than 1,000 objects from the private collection of Peter Janssen. Using innovative technologies, these objects are brought together to create an interactive and multimedia experience that takes visitors on a breathtaking journey through time. Conceived by our partner Ars Electronica Solutions, this exhibition brings the Age of Samurai to life through a playful approach. In this major project, Garamantis acted as consultant, provided software and sensor suite, designed the central CMS and realised the interactive highlights of the exhibition.
9 interactive samurai museum exhibits in a nutshell
Kitsune the fox accompanies visitors throughout the exhibition. On a multi-touch table at the beginning of the tour, the fox can be coloured and personalised, and then appears from time to time on interactive screens or in projections with little quizzes and didactic questions for "his" visitor(s). This virtual companion guides its creators through the museum, encouraging them to interact with the exhibits and explaining details of the exhibition.
In the first room of the exhibition, the history of Japan and its samurai culture are presented in a strikingly interactive way using projection mapping and multi-touch screens. These screens allow visitors to select specific periods or milestones, which are then played back as an audio-visual story on a large wall projection and a projection on an elevation model of Japan.
In the same room, there is a more than 4 metre wide interactive wall that uses circular recessed and concealed monitors and projection mapping. Animated content and stories about the samurai caste move seamlessly from the screens to the surrounding projection surface and vice versa. The entire surface of this entertainingly diverse and lovingly designed wall is touch-sensitive, inviting people to playfully explore it.
In their individual display cases, suits of armour and even entire samurai warriors are mounted on interactive turntables and can be freely rotated through 360°, allowing museum visitors to playfully examine the intricate armour in every detail and, at least to some extent, bring the warriors inside to life.
The other interactive display cases respond to touch on their glass panels. Visitors can point at tiny and intricate ornaments, for example, and ultra-high-resolution gigapixel images of them appear on additional monitors, along with explanations. Motion sensors in other display cases react to the approach of visitors, bringing to life life-size samurai warriors on horseback, for example.
On the upper gallery, a metre-long exhibit illustrates and explains the steps involved in making a samurai sword. As visitors walk along this exhibit, they activate a series of electrically controlled display cases, projection mapping and high-definition screens. This multi-media knowledge transfer begins with the processing of various metals and ends with the forging and folding of the blade.
The Samurai Museum also has a large number of interactive monitors and interactive media stations relating to individual objects in the exhibition. These provide images and information about each object in several languages. They are all controlled by the central CMS, which also allows the museum's curators to independently update and maintain all digital content.
Another interactive exhibit is a projection on textile fabric in an original Nō theatre. Nō is a form of classical Japanese dance drama. The projection shows room-filling hologram-like theatre performances.
One highlight, particularly popular with children, is a gesture-controlled cinema: In a motion-controlled game, they can discover and collect mythical creatures (Yōkai) from Japanese folklore.
Visit the interactive samurai museum in Berlin now
The experiential world inside the new Samurai Museum Berlin invites its visitors to an active and surprising meet-and-greet with Japanese culture guaranteed to create a lasting memory.
Photos: Ars Electronica Solutions – MyTrinh Müller-Gardiner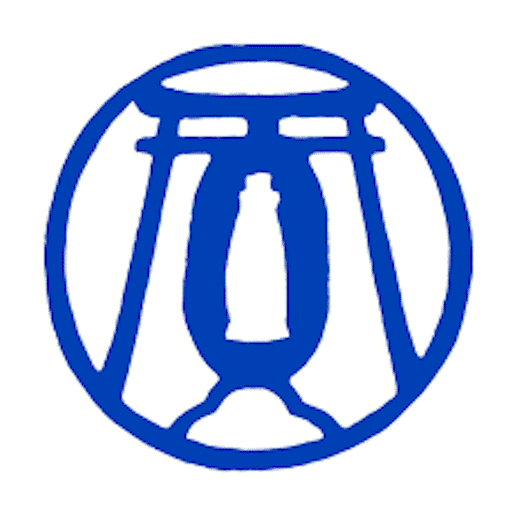 Samurai Museum Berlin
Project facts
Client: Ars Electronica Solutions
Context: Samurai Museum Berlin
Implementation time: 12 months
Finishing date: May 2022
Consultation and conception
Software and sensor system
Interactive exhibition highlights
Central CMS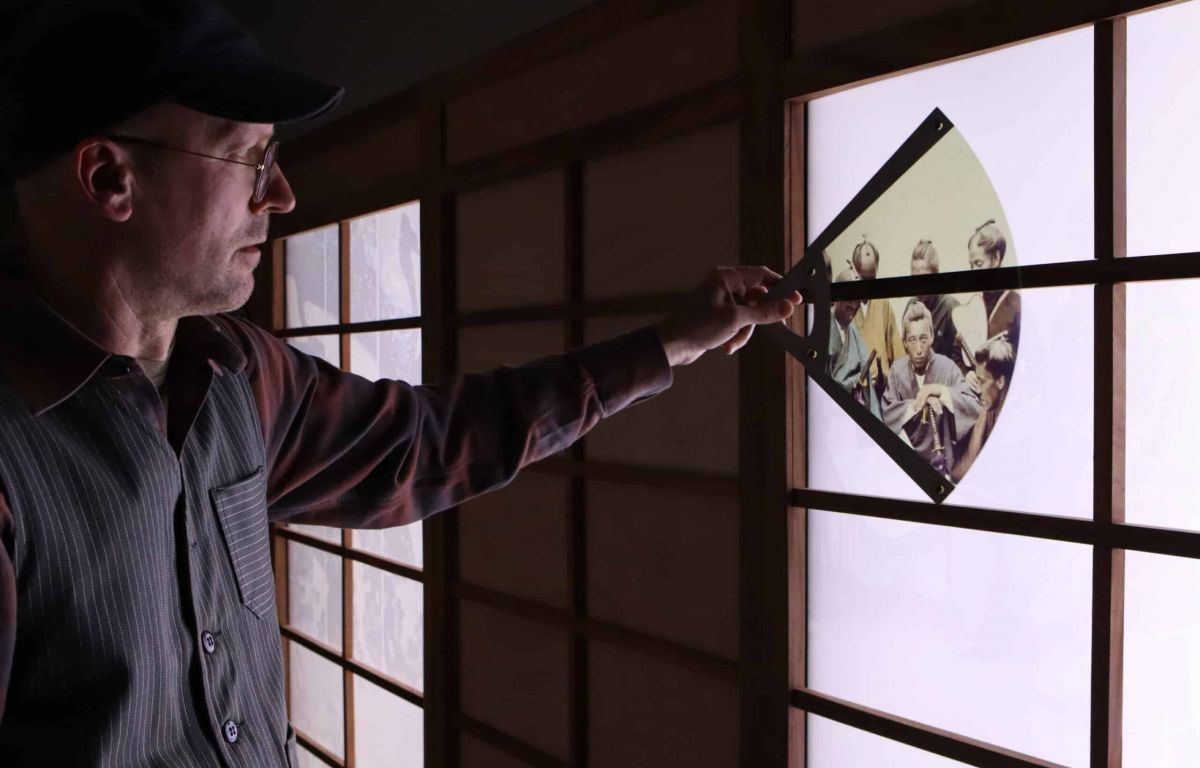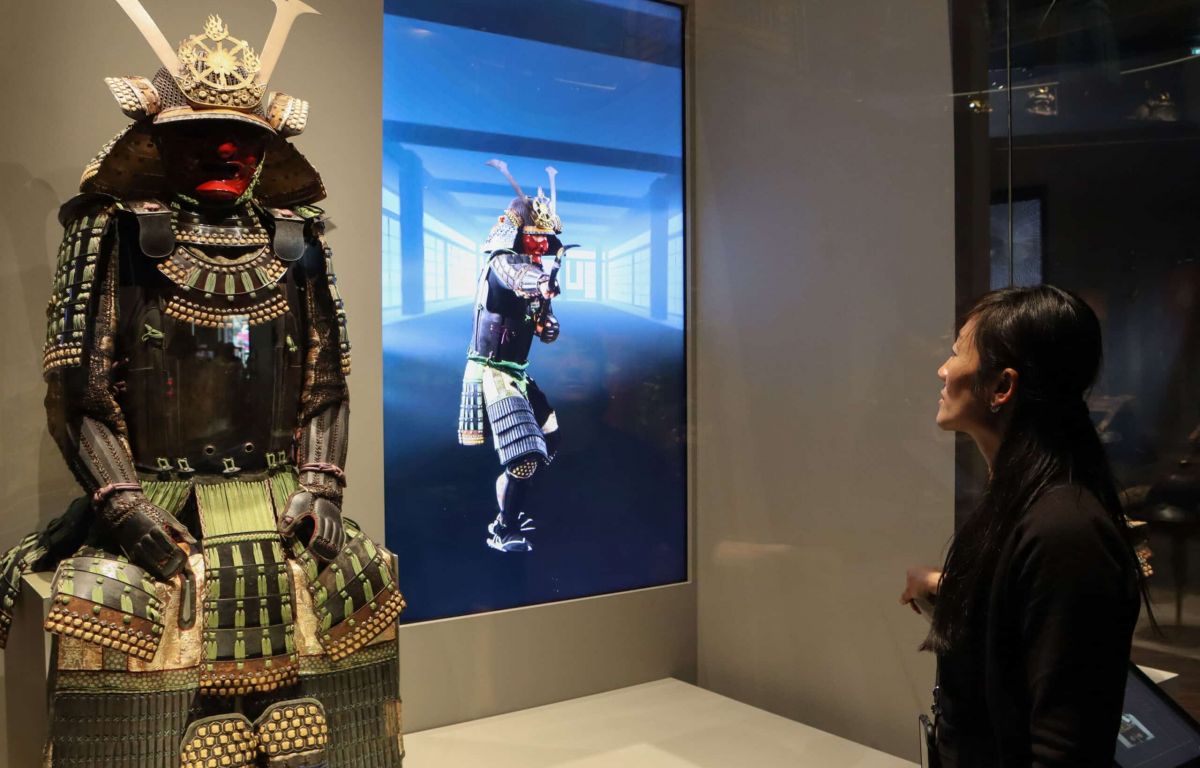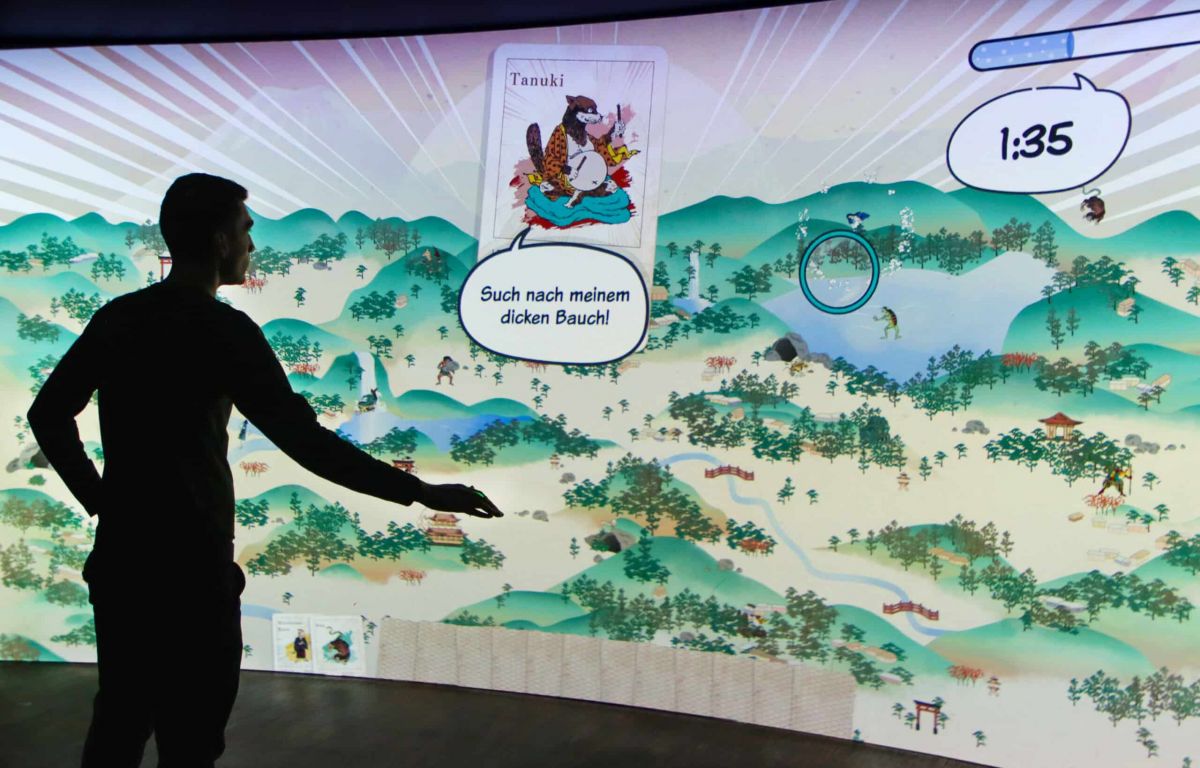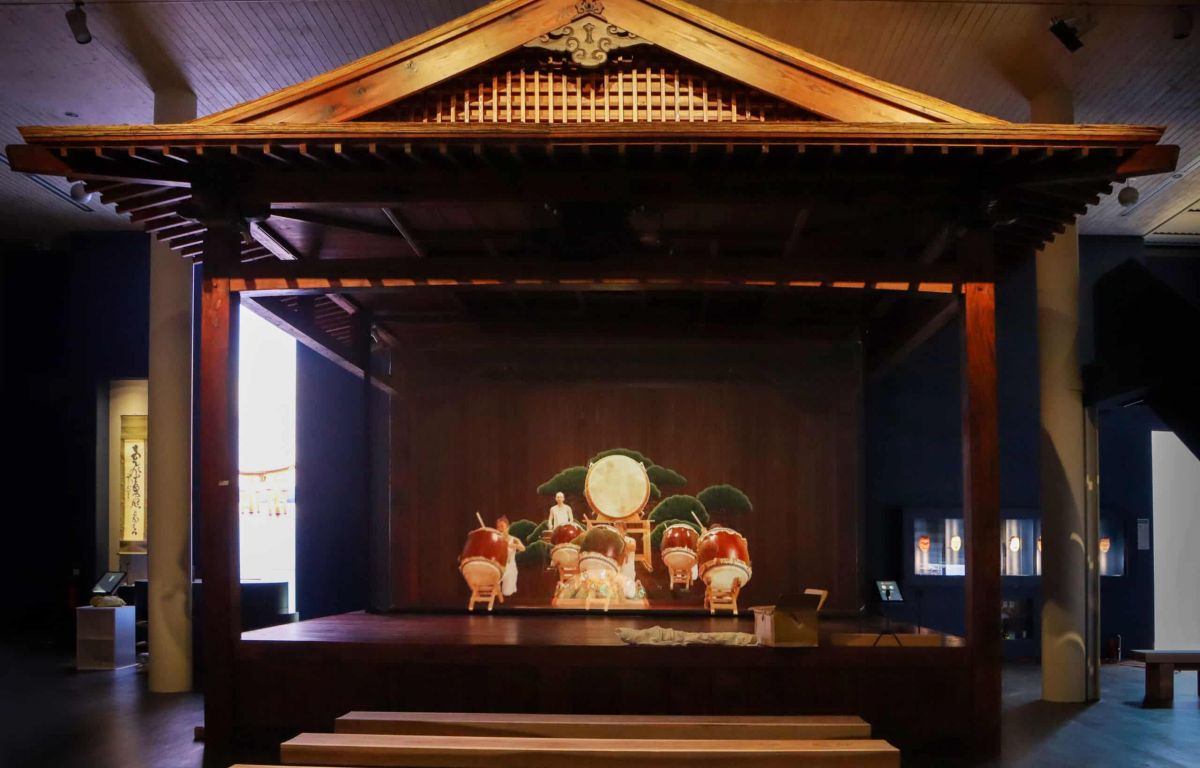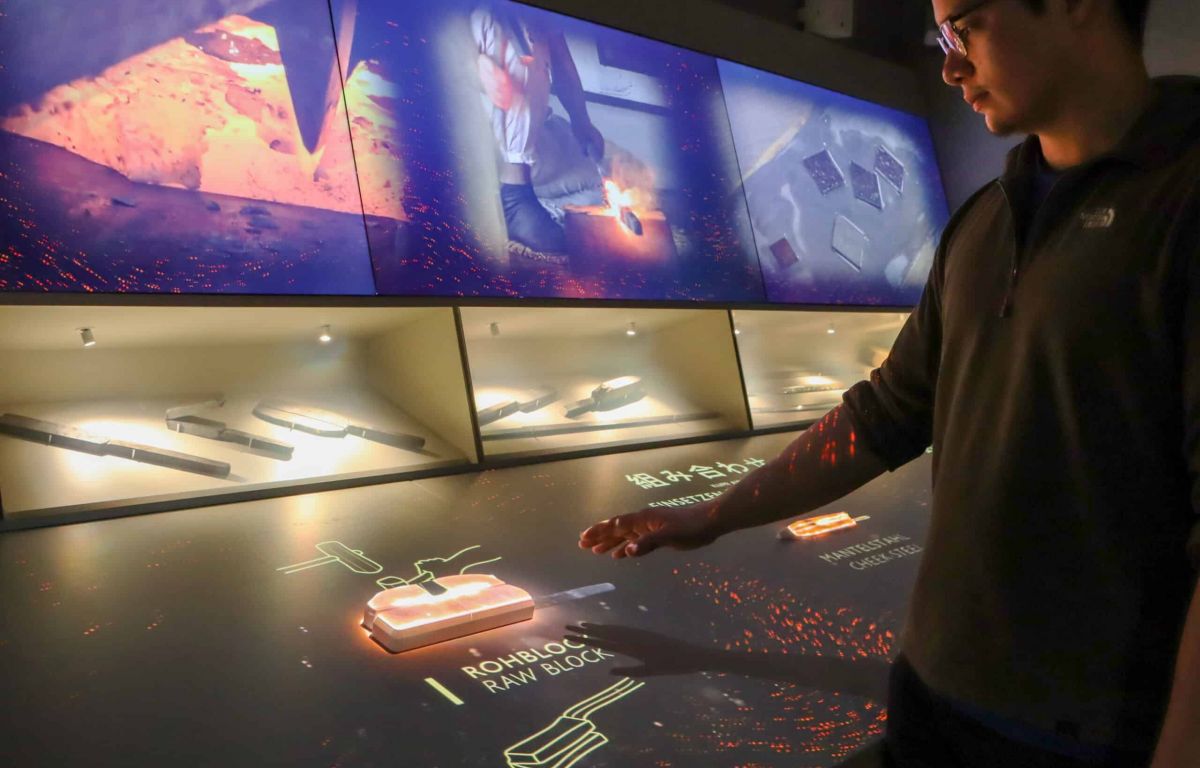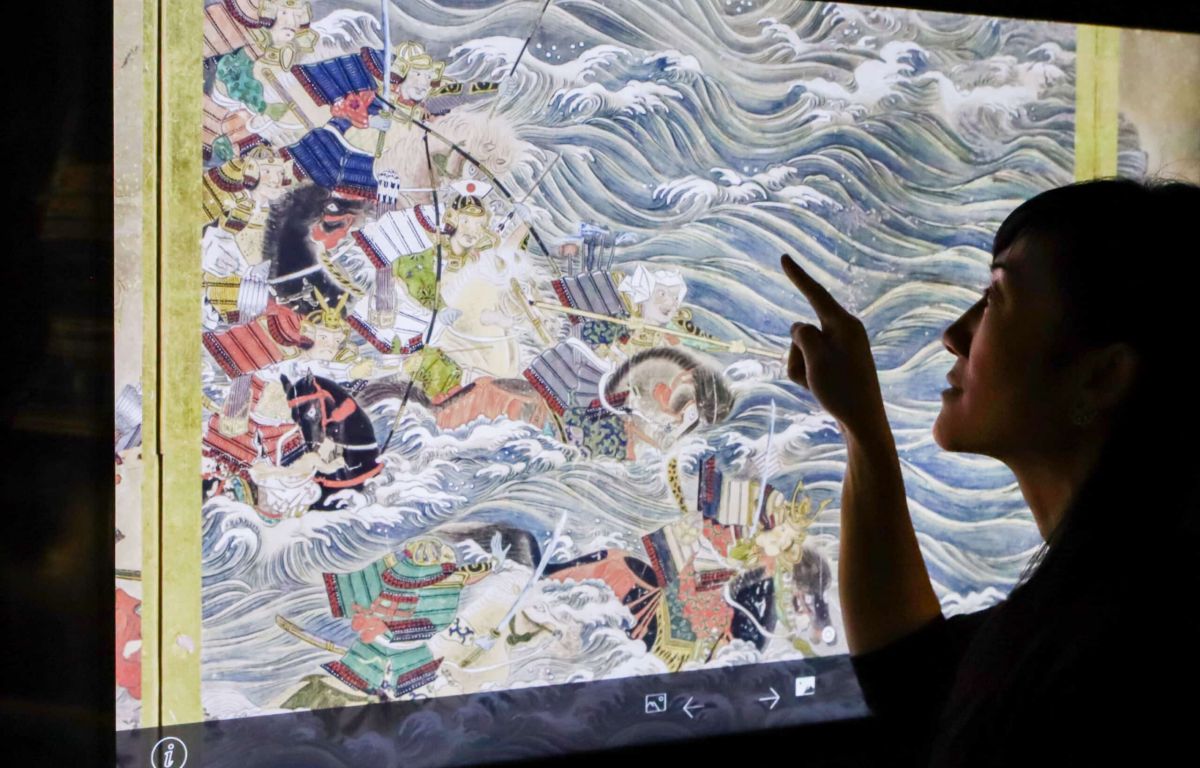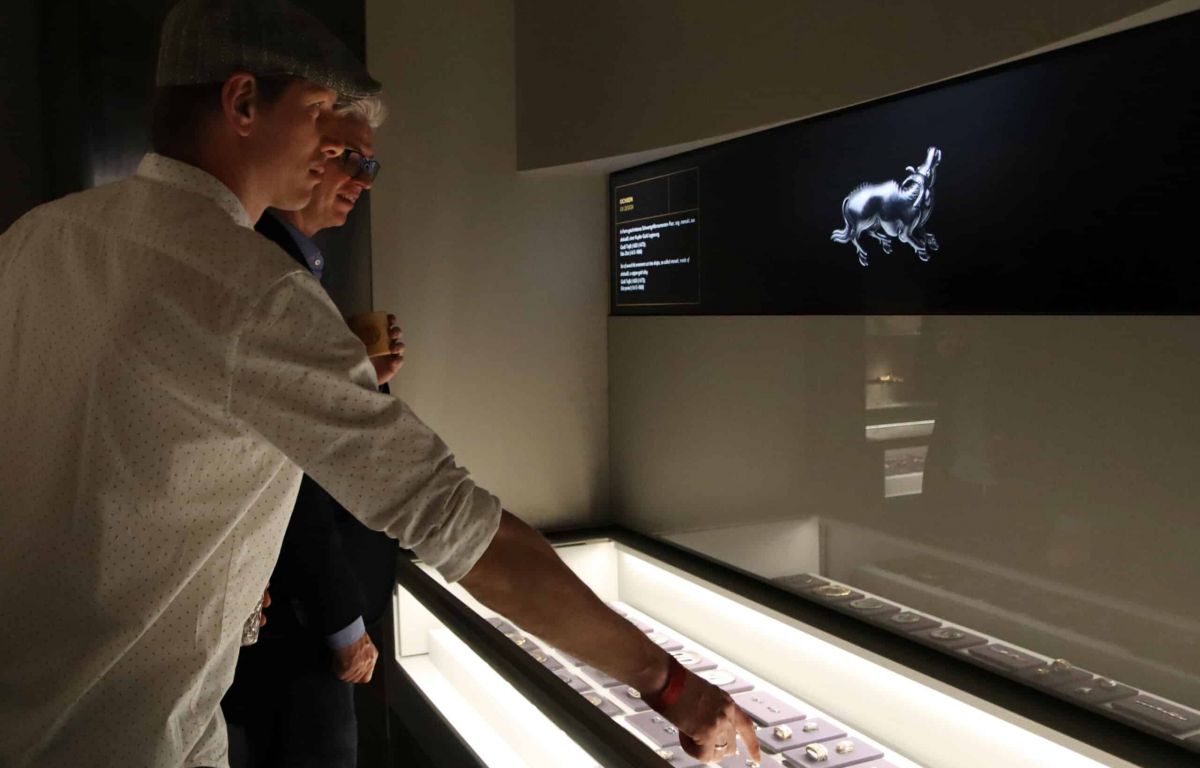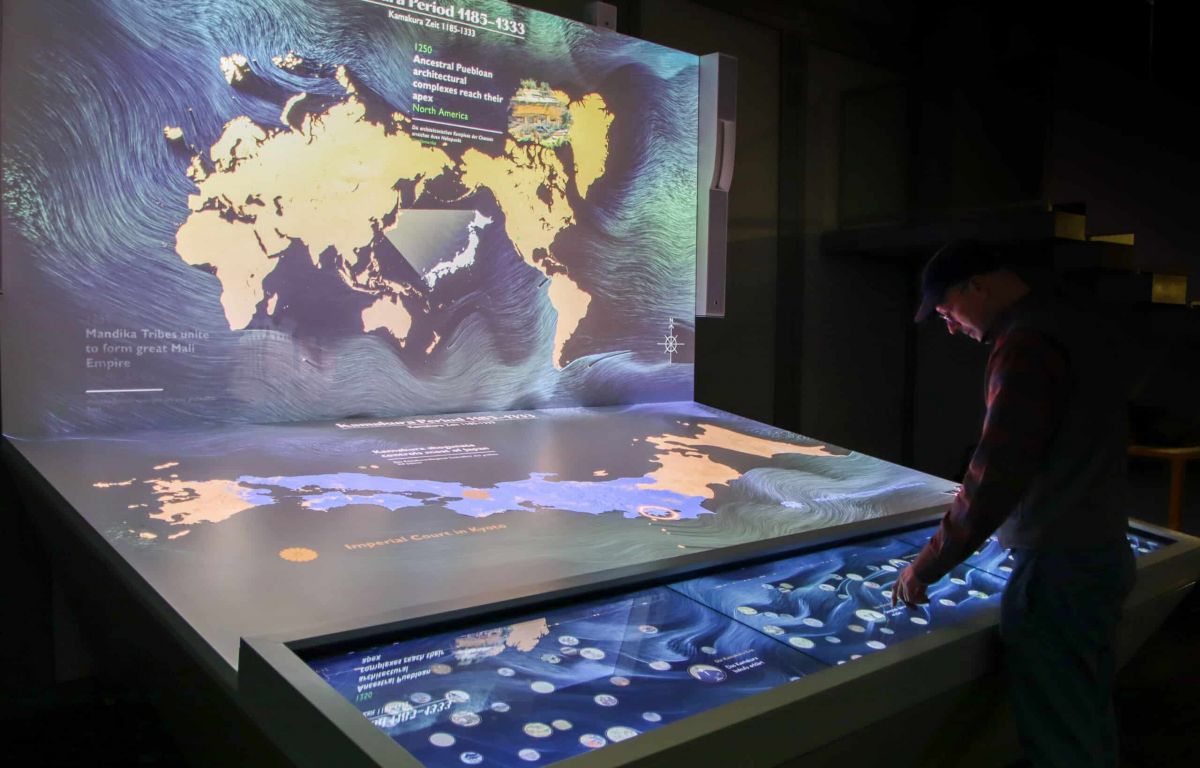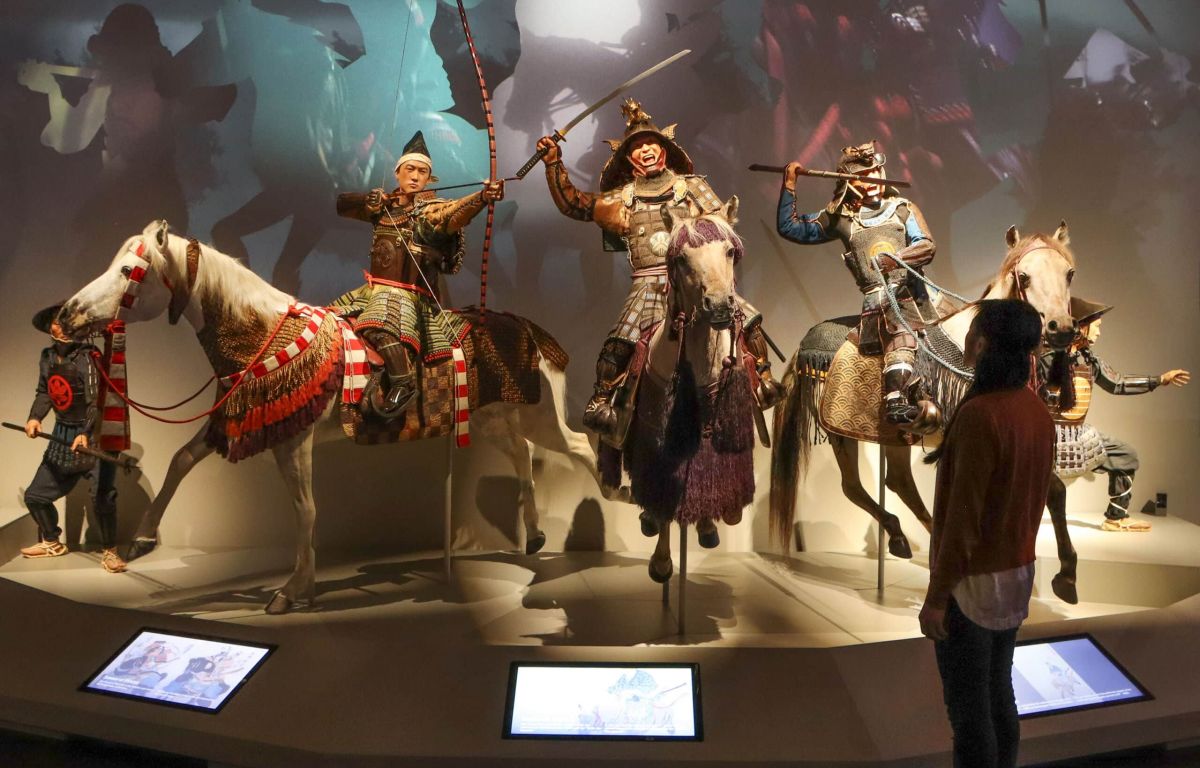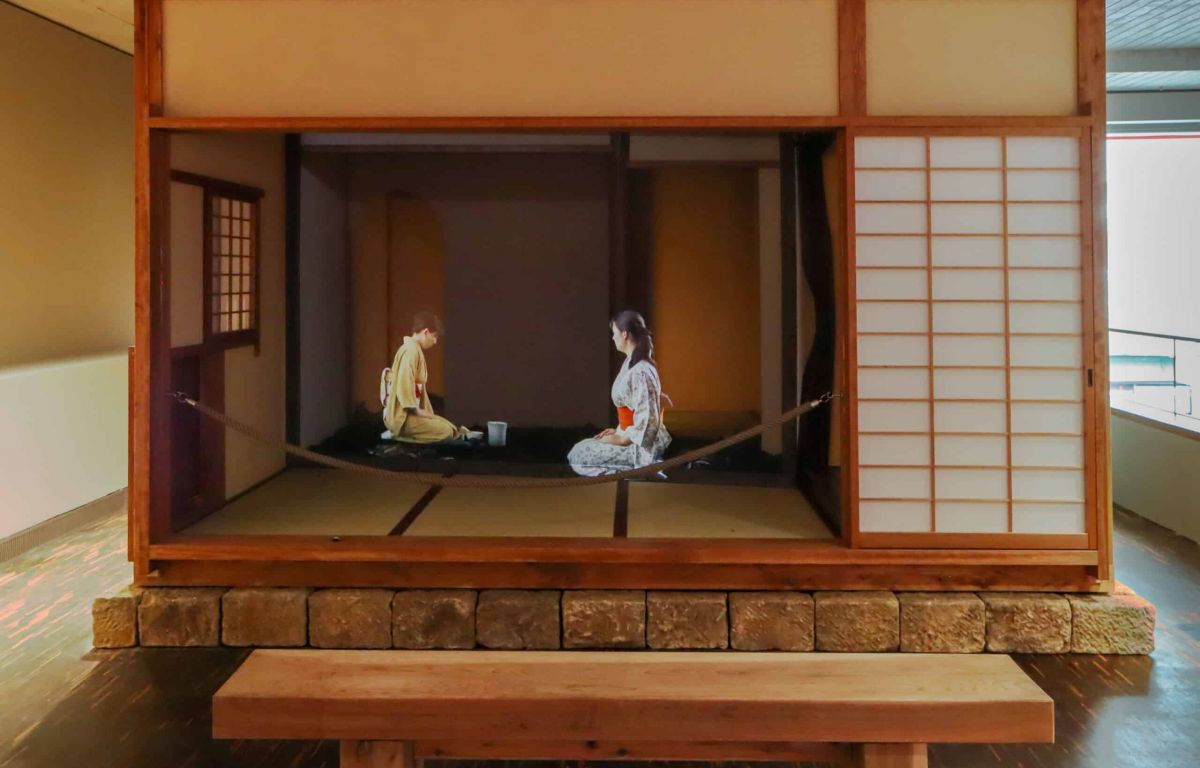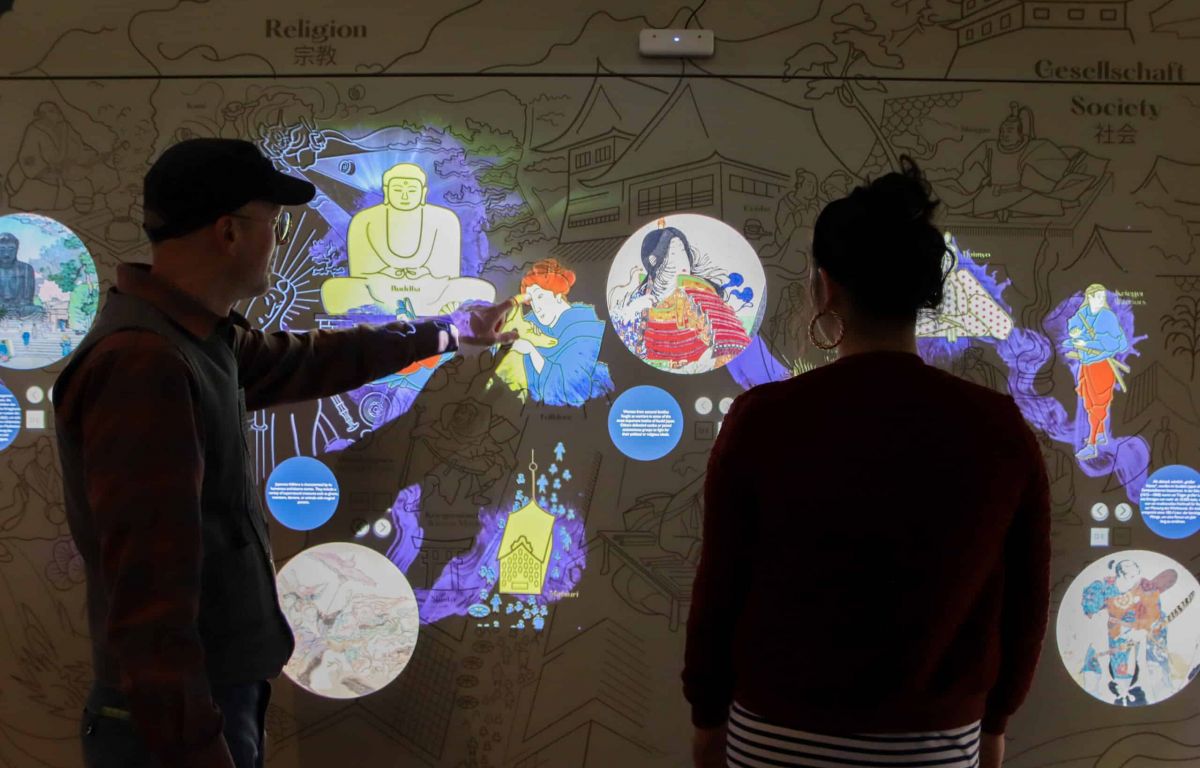 Over the entire course of the project, Garamantis were at our side with advice and hands-on action. In a major project such as the Samurai Museum Berlin, having a familiar and reliable partner like Garamantis is priceless. Together – and with a lot of fun and lifeblood – we were able to achieve the goals we had set ourselves for this interactive exhibition. Now the result of our joint efforts is ready to be marveled at in the center of Berlin.
Interactive Projection
If Walls Could Tell Stories … Make them Entertaining and Interactive, Please. Use projection mapping…
Multi-Touch Software
Definitely No Standard-Issue Product, Just Like Yours. Unless You Develop ISO Standards. Individual software development…