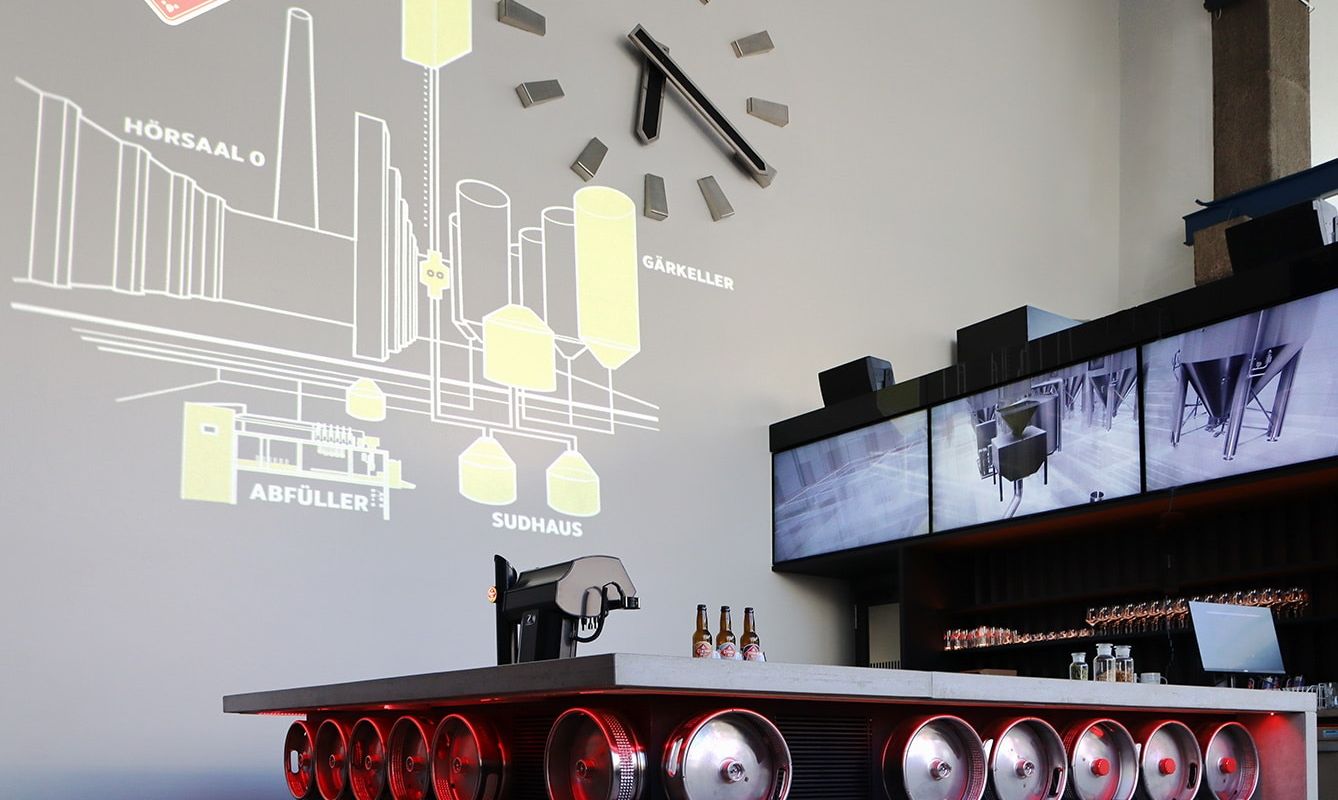 Linz Beer Brewery
Multimedia Installation in Historical Tobacco Factory
In April 2022, the Linz Beer Brewery in the Upper‑Austrian district capital Linz re‑opened in one of the city's landmarks – the historic building complex of a former tobacco factory. Our partners Ars Electronica have developed some impressive installations that turn a visit to the brewery into an experience of its own.
Interactive Stations Inside A Historically Preserved Building
The task was to upgrade the new show brewery with cutting-edge media technology and innovative concepts of knowledge transfer. In this, the historic landmark itself posed no small challenge for technological planning: the media tech components of the interior design had to be adapted to the brewhouse's special layout and architecture. Garamantis were able to support this project by contributing a customized software suite, CMS, and the exhibition control features.
Wall monitors: three UHD screens installed behind the draught beer fonts illustrate the brewing procedure for visitors of the guided tours. The development of the brand as well as the time-honored history of Linz as a brewing location are presented in a multimedia interplay of monitors and light projections
Interactive monitors: in stainless steel kettles an interactive installation introduces, by means of videos, the Linz Brewery's local partner businesses that supply the regional ingredients for beer production. Close to the grist mill, a screen-installation shows malt trickling down from the reservoir to the ground floor. It also vividly explains the modern brewing system by means of a 3D animation.
Wall projection: a dynamic and highly luminous GOBO (graphical optical blackout) projection overlays a city map of Linz indicating the relevant sites on top of the wall.
The new Linz Beer Brewery in the historic landmark of an old tobacco factory is far from being an ordinary brewery but – with its taproom, event location, and beer university – rather has become an integrated culture center. For those who visit it, state-of-the-art media technology and innovative methods of knowledge transfer work together to vividly illustrate and explain all aspects relevant to the subject of beer-brewing.
Photos: Ars Electronica Solutions / Müller-Gardiner

Ars Electronica Solutions
Project facts
Client: Ars Electronica Solutions
Context: interactive exhibition Linz Beer Brewery
Implementation time: 4 weeks
Finishing date: April 2022
customized software
central CMS
exhibition control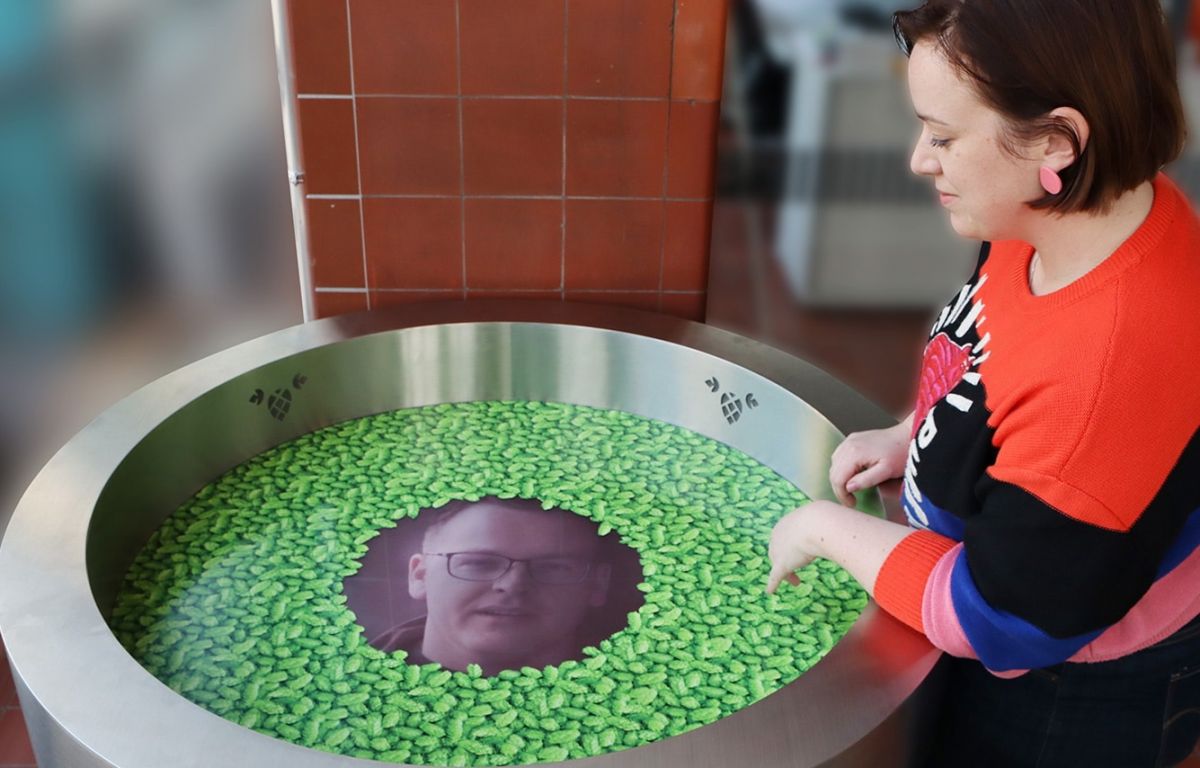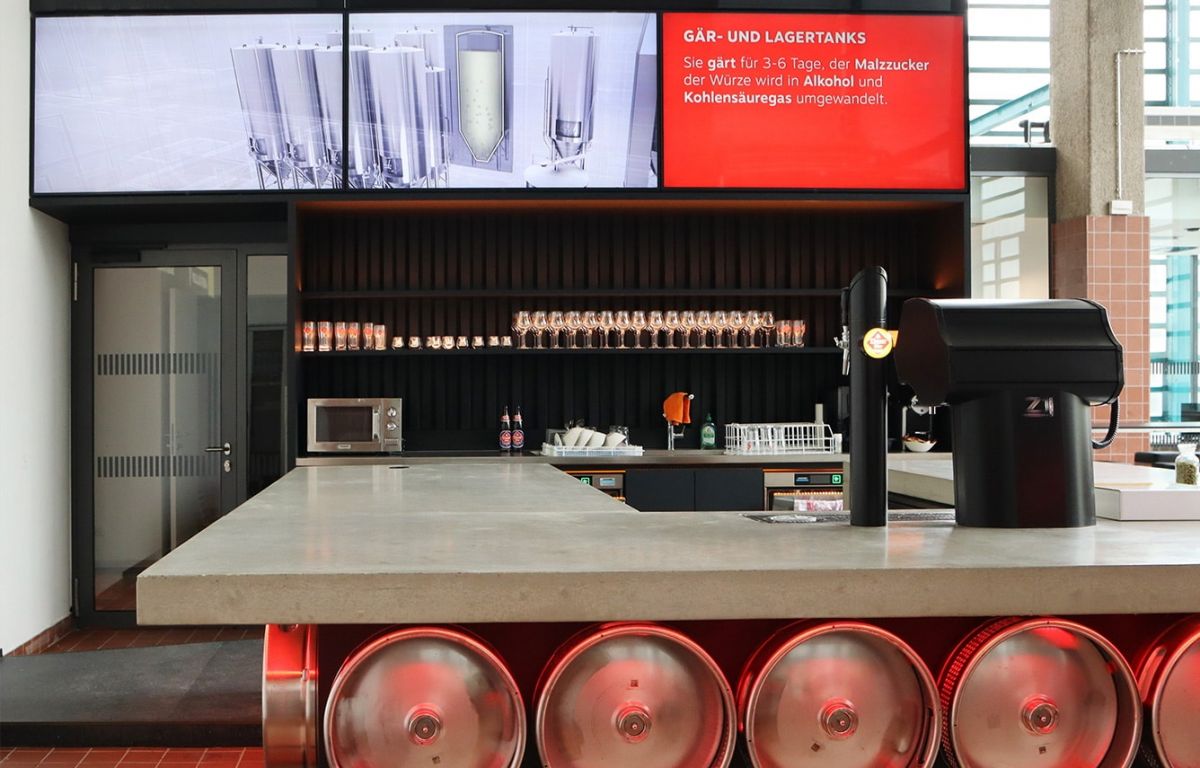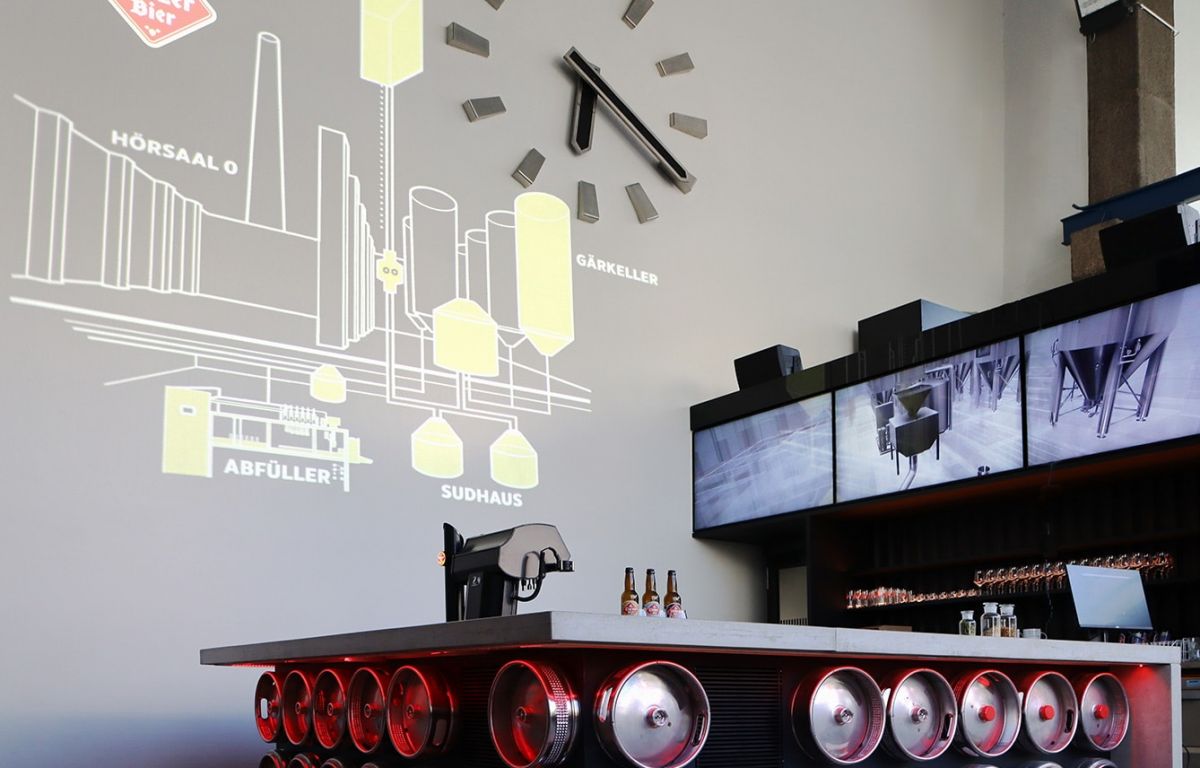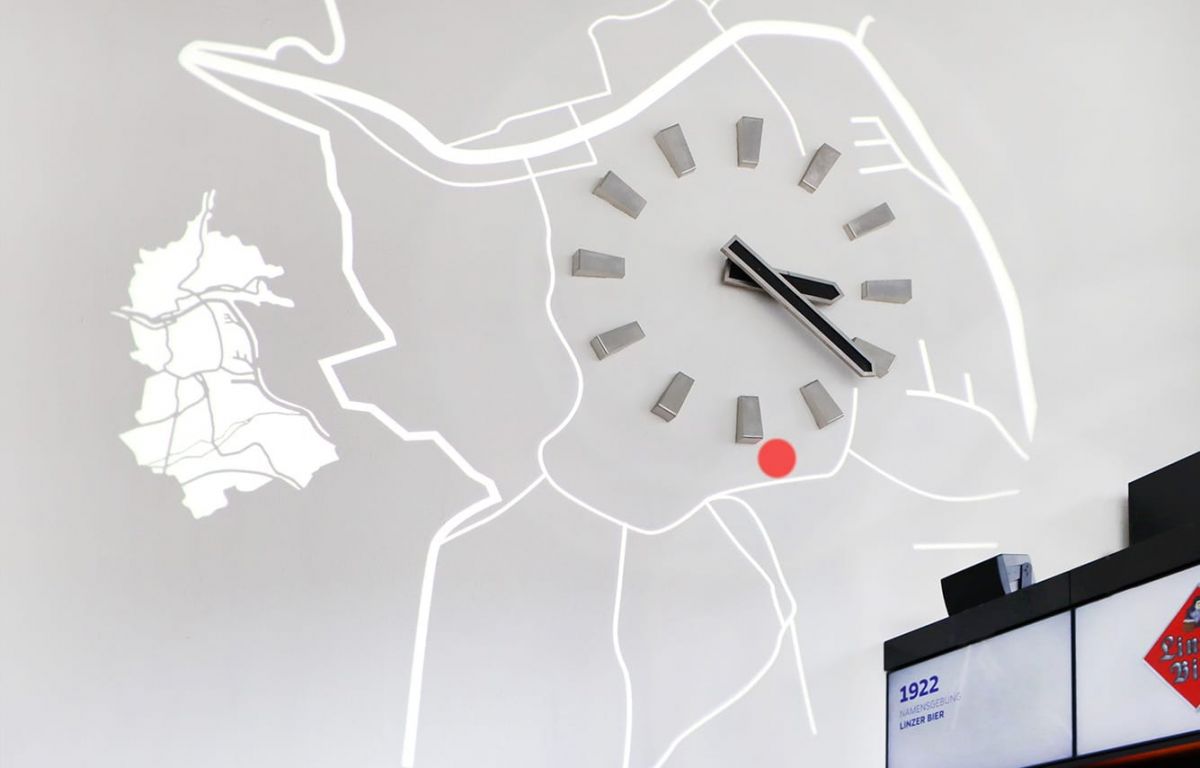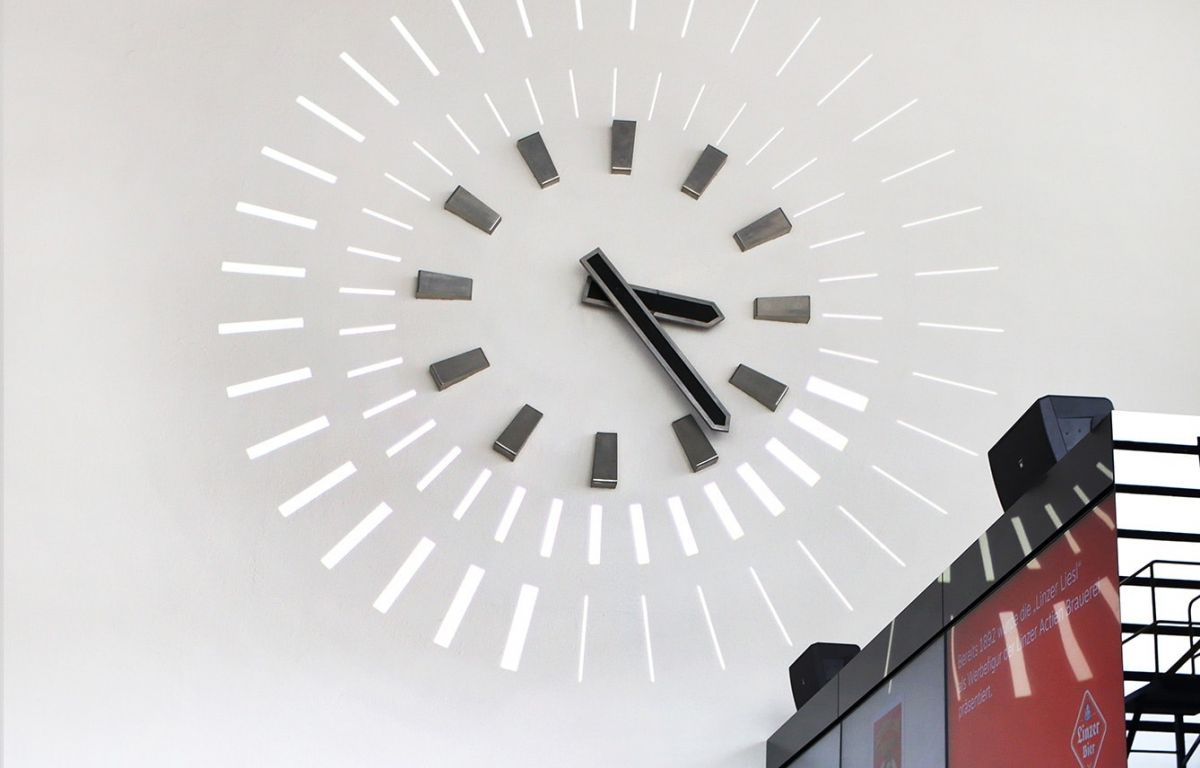 We were able to solve the challenging task of creating interactive tools for the newly opened Linz brewery in the Tabakfabrik excellently with the support of the Garamantis team. Practical solutions were always found in an uncomplicated and competent manner. Despite Corona-related absences in our team, we were able to manage the implementation on site.