Deep Space 8K Mexico
Immersive projection room for large groups in Sinaloa Science Center
The Sinaloa Science Center in Culiacán is one of northern Mexico's most important social centers for knowledge transfer in the field of science and technology. After being in service for more than 25 years, the building has now been refurbished and redesigned, and the entire concept of the exhibition was completely remodeled.
From the underlying vision of creating an immersive environment for up-to-date knowledge sharing in various dimensions of emotional, sensory, and bodily learning emerged the idea of integrating the "Deep Space 8K" into the new Science Center.
With this request in mind, Ars Electronica Solutions was commissioned to realize an immersive and interactive presentation space including a wall and floor projection. Like in previous Deep Space projects, Garamantis was involved in this project from the very beginning.
Currently, the Deep Space in the reopened Science Center showcases particle system cloud effects, gigapixel images, and artistically designed 3D environments.
After completion of the project's various stages (workshop, advisory report, planning, realization, roll-out, and staff training), the Deep Space was put into test operation in December 2019, followed by the grand opening in January 2020.
Photos: Ars Electronica Solutions / Centro de Ciencias de Sinaloa

Ars Electronica
Project facts
Client: Ars Electronica Solutions
Context: Reopening Sinaloa Science Center
Implementation time: 12 weeks
Finishing date: January 2020
projection area (wall and floor): 13 m wide and 8 m high each
projectors: 8K resolution for wall and floor projection (eight 4K high performance projectors, 120 Hz active stereo speakers, > 50 billion pixels overall resolution)
active stereo speaker system with shutter glasses for visitors
laser tracking system for interactive content and gaming
Integrating a Deep Space 8K into the newly refurbished Sinaloa Science Center in Cualicán as its highlight and centerpiece has been quite a challenge, on various levels. Under these difficult circumstances, Garamantis not only proved themselves one of our most reliable partner businesses but, with their outstanding commitment, flexibility, and professional expertise, were a cornerstone of the project's success.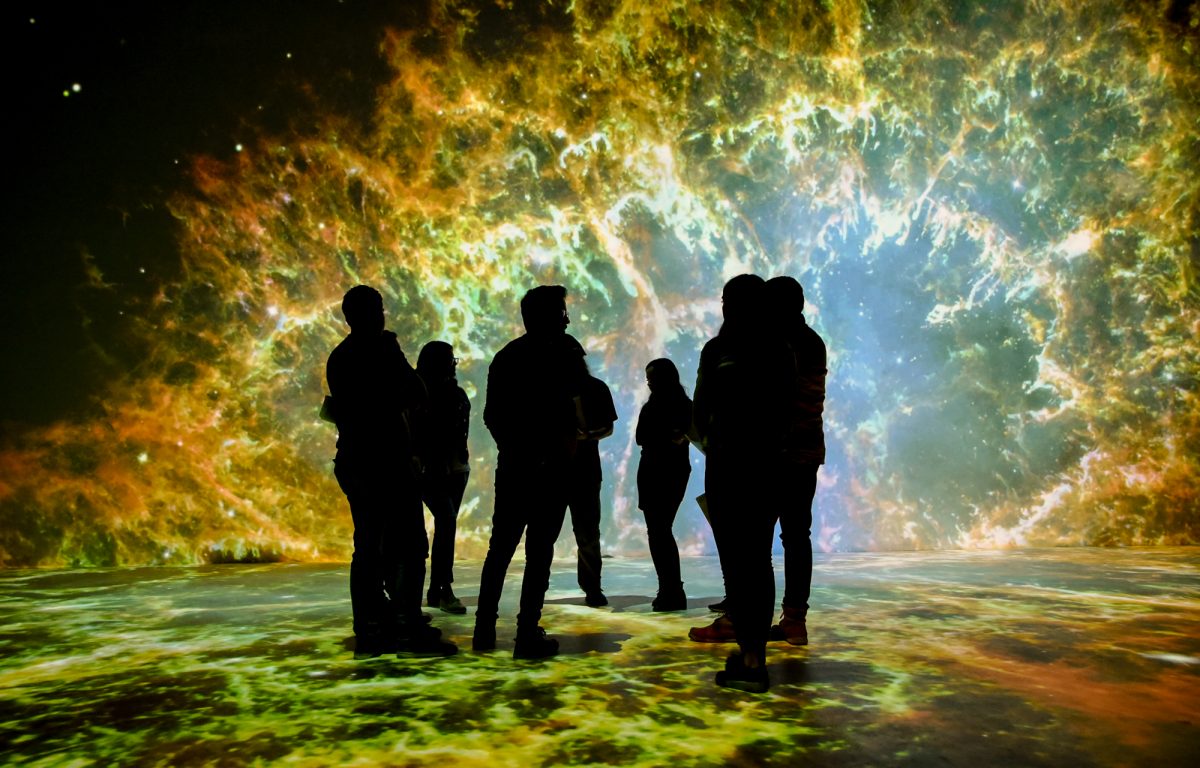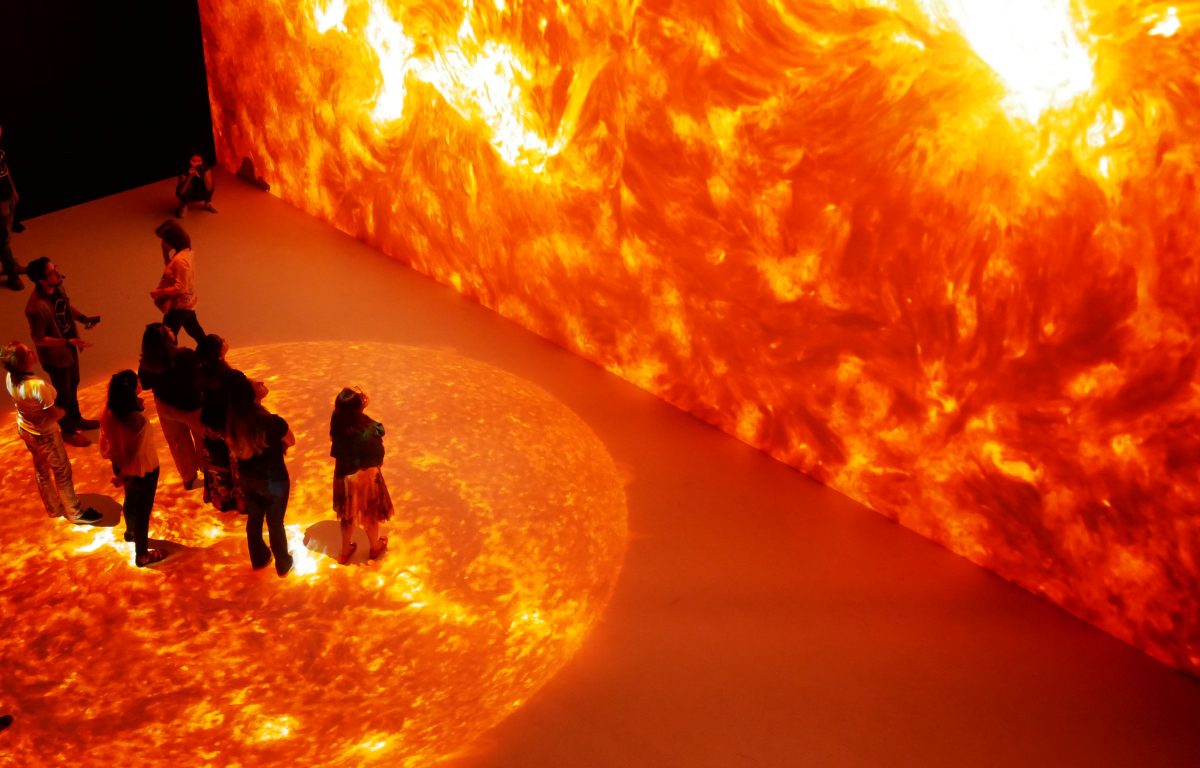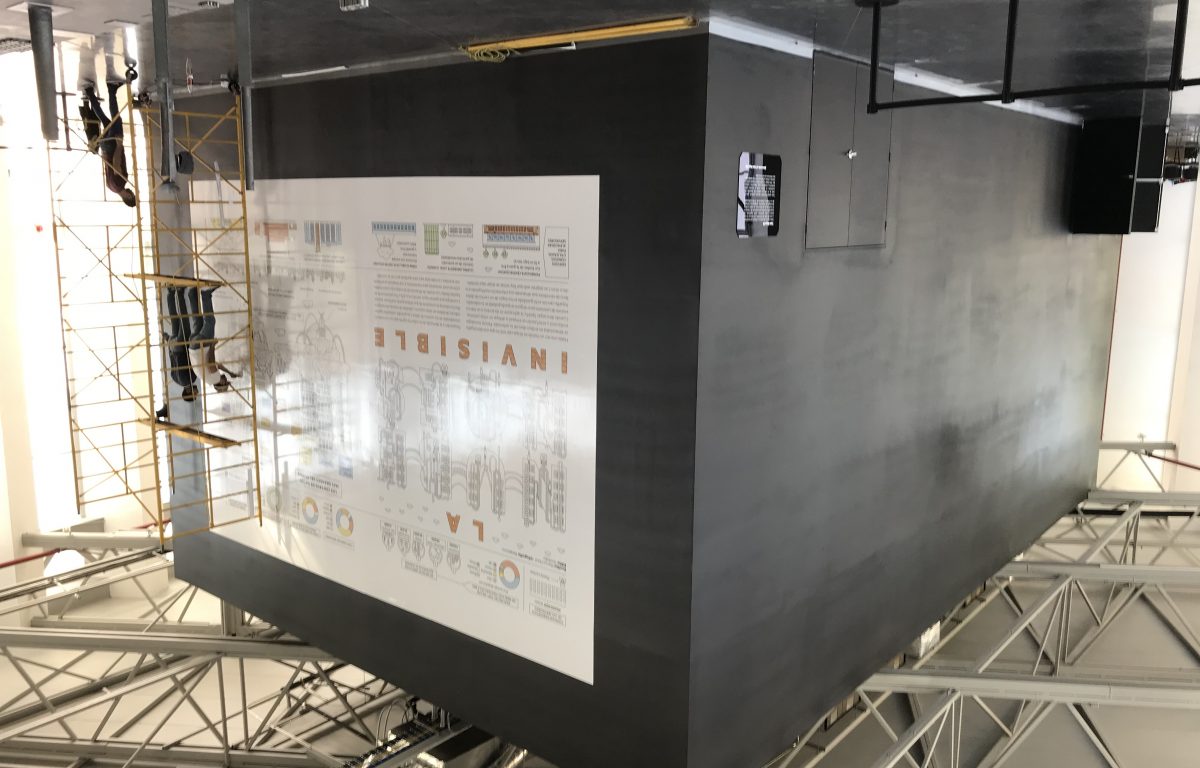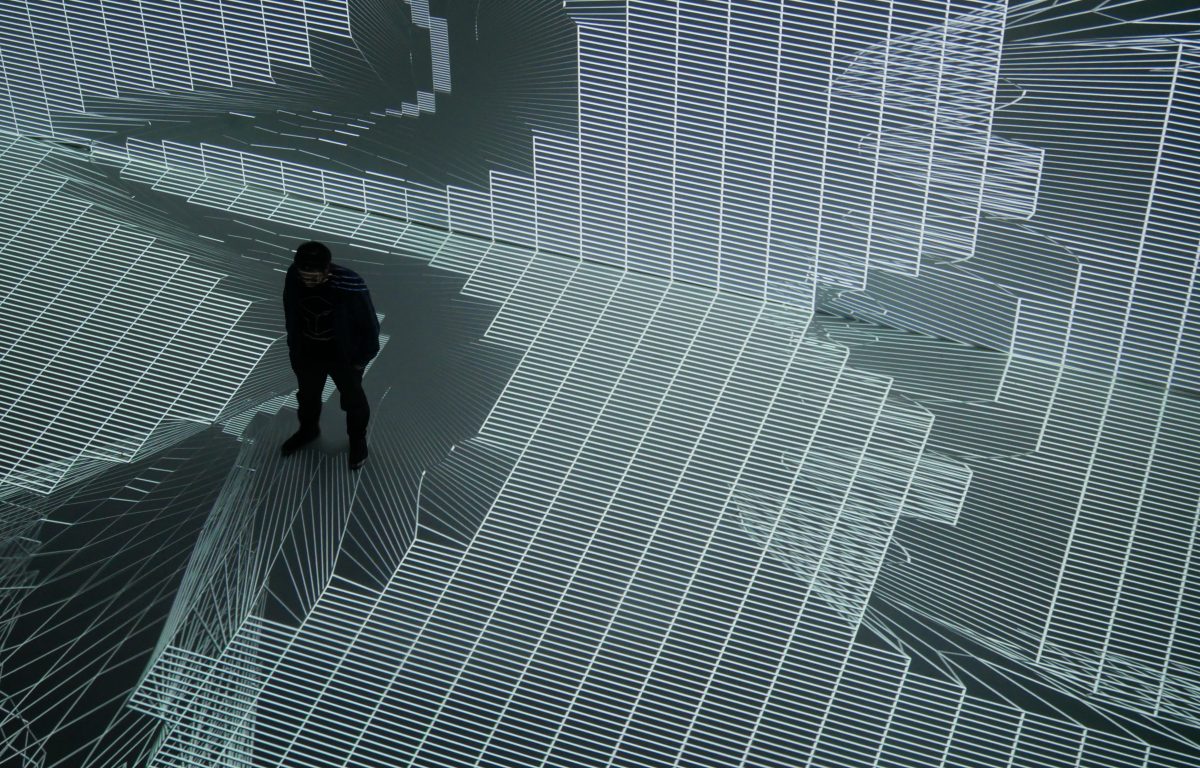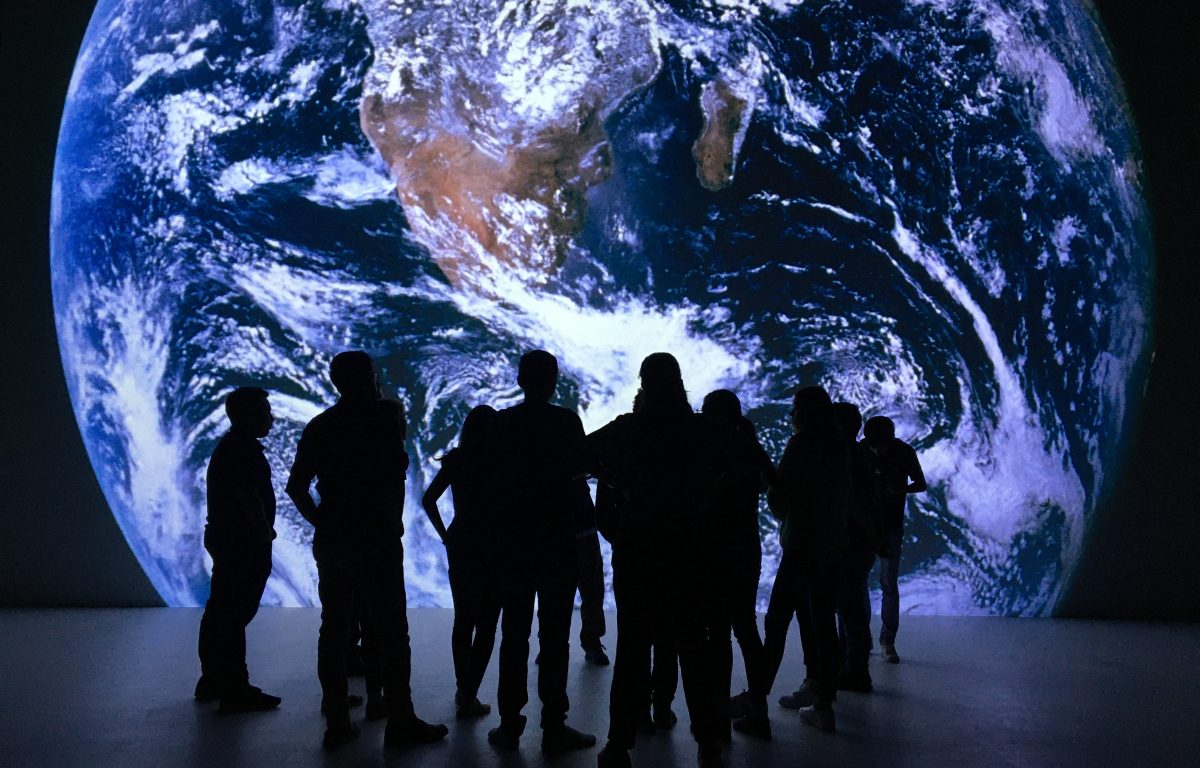 Stay informed about new Projects
Are you interested in interactive projects and new technologies? We are happy to inform you via newsletter from time to time.
When Reality Just Won't Do. Use the possibilities of virtual reality, augmented reality and mixed reality for your company.
MORE INFO »