Singapore Motorshow 2020
Interactive Trade Show Booth with Self-Designed 3D Isuzu Trucks
The annual Singapore Motorshow is Singapore's most important automotive event, presenting more than 30 automobile brands with plenty of new or updated car models. Between January 9th and 12th of 2020, visitors were able to experience cars and brands in elaborately designed pavilions on three levels of the famous Suntec Convention Center.
The Japanese manufacturer Isuzu was the only maker of utility vehicles featured on this year's Motorshow and was showcased in a particularly impressive manner. The design of Isuzu's trade show appearance was based on their catchphrase "Trucks for Life". In order to make the brand experience especially profound for visitors, our partner Hustle & Bustle and Garamantis were commissioned to devise an interactive concept appealing to children in particular as well. The outcome was a custom-made multi-touch scanner table where trade show visitors and their kids could draw and personalize their favorite Isuzu truck on postcards and then make a 3D model of it come to life on the tabletop.
As the conceptional and visual centerpiece of Isuzu's trade show booth served a bare engine block in the pavilion's center that symbolized the brand's beating heart. From it, divergent lines on the floor ran to the surrounding products like arteries, interconnecting all exhibits on display.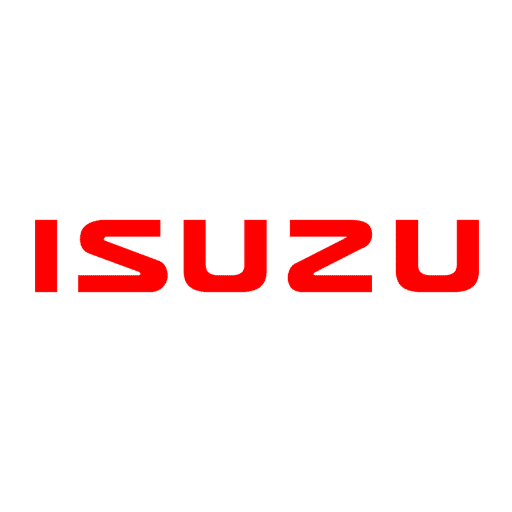 isuzu
Project facts
Client: Hustle&Bustle Singapore
Context: isuzu at Singapore Motorshow 2020
Implementation time: 4 weeks
Finishing date: January 2020
individual multi-touch scanner table
Design of analog cards
Generation of dynamic 3D models
To break the norm of car show, car marques have to integrate various interactive elements to better engage their would-be customers. At Isuzu, they managed to find new fans with Garamantis' multi-touch interactive surface where visitors could physically draw their ideal truck design and have it scanned and digitized into the virtual truck of their creation. The Garamantis team was swift and efficient in creating and optimizing the content for us. The end product is nothing short of being flawless and engaging, kudos to the Garamantis Team!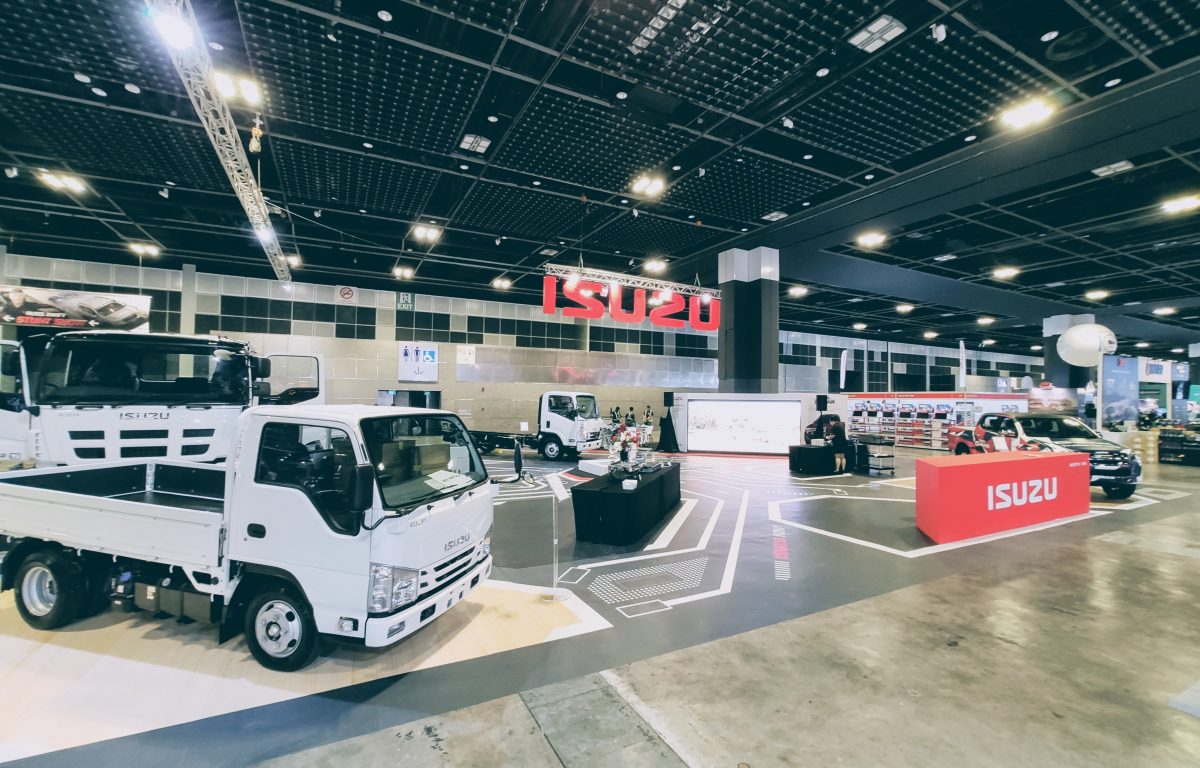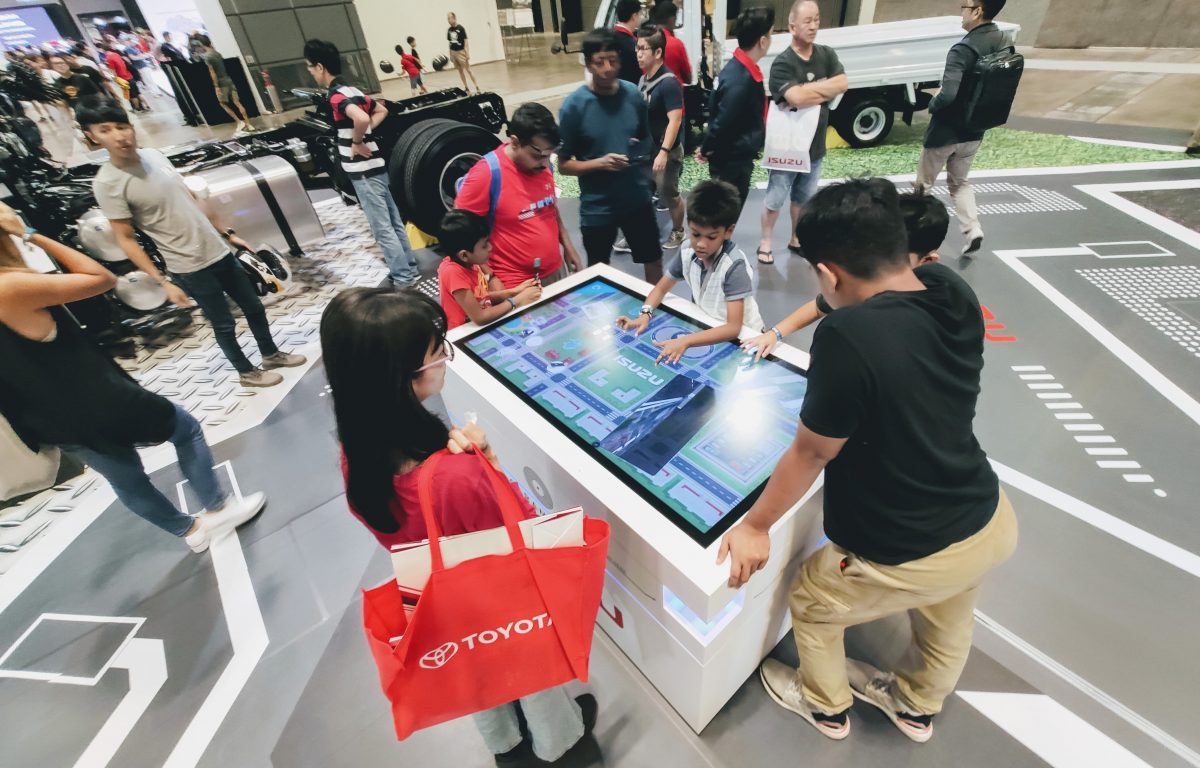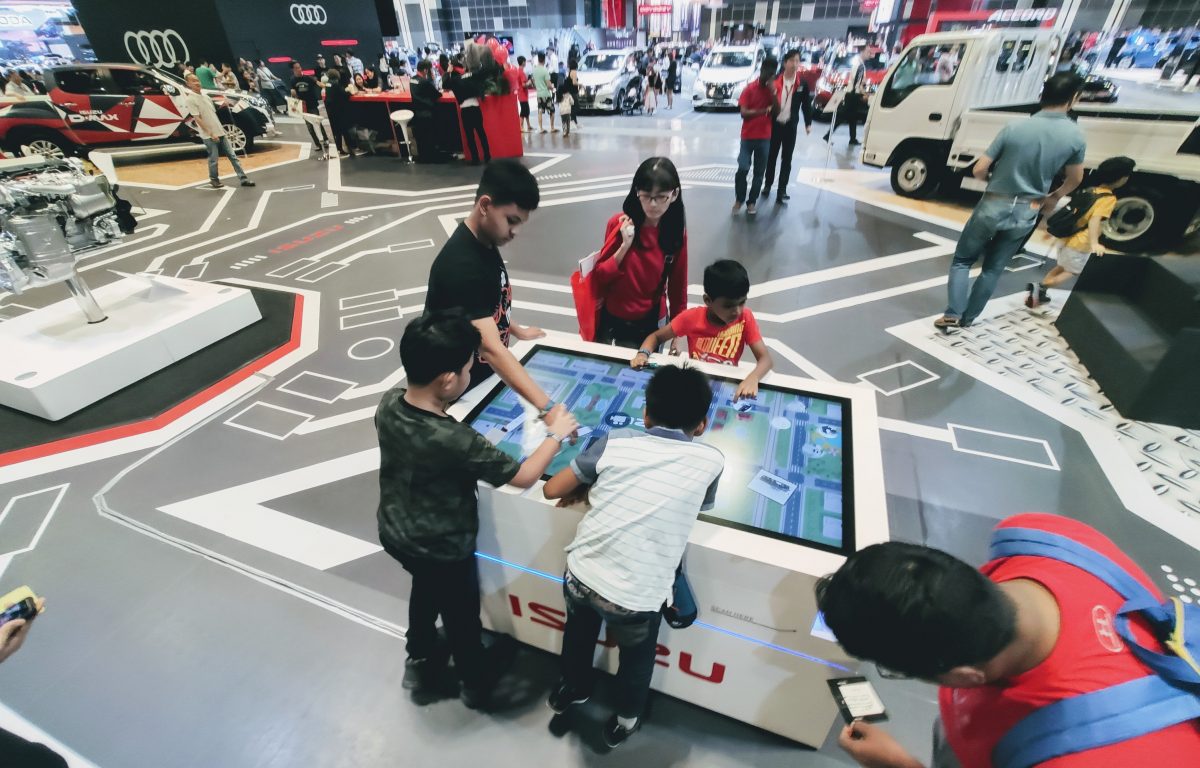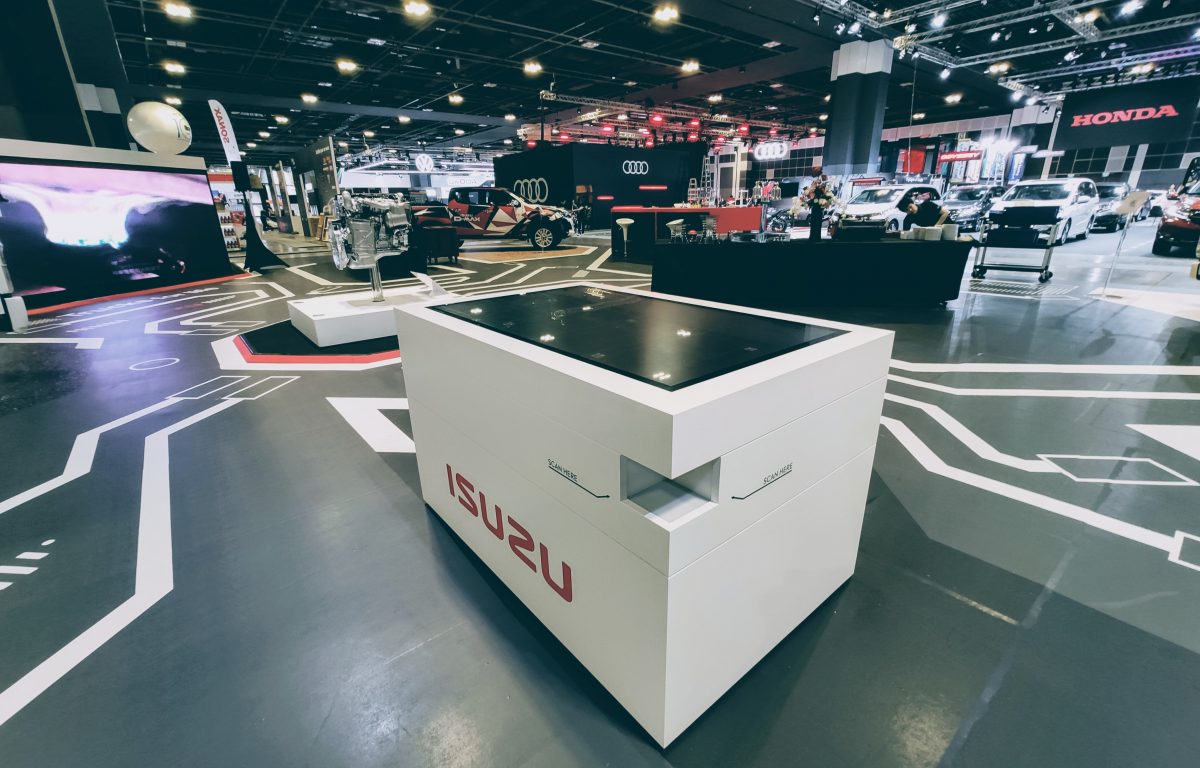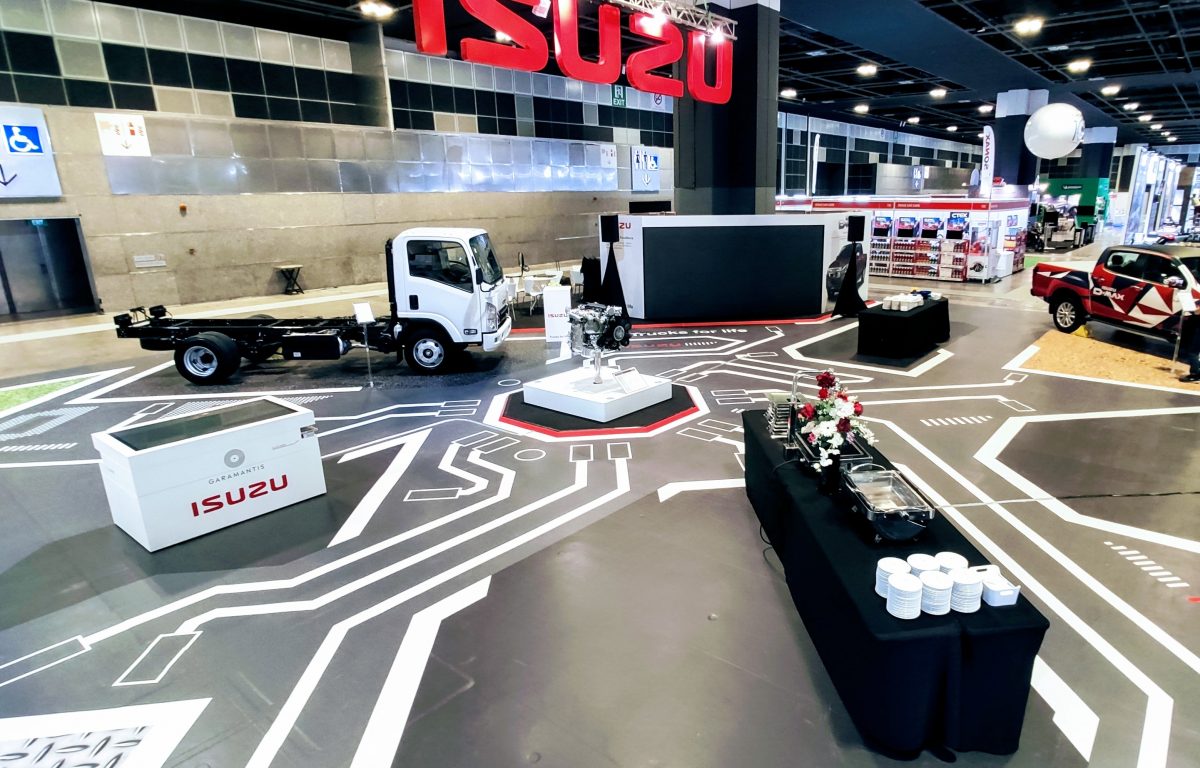 Stay informed about new Projects
Are you interested in interactive projects and new technologies? We are happy to inform you via newsletter from time to time.
Definitely No Standard-Issue Product, Just Like Yours. Unless You Develop ISO Standards. Individual software development in Unity 3d for a great user experience.
MORE INFO »
Not Only Recognizes the Sign of the Times, but People and Objects Too! The most innovative and interactive table on the market
MORE INFO »