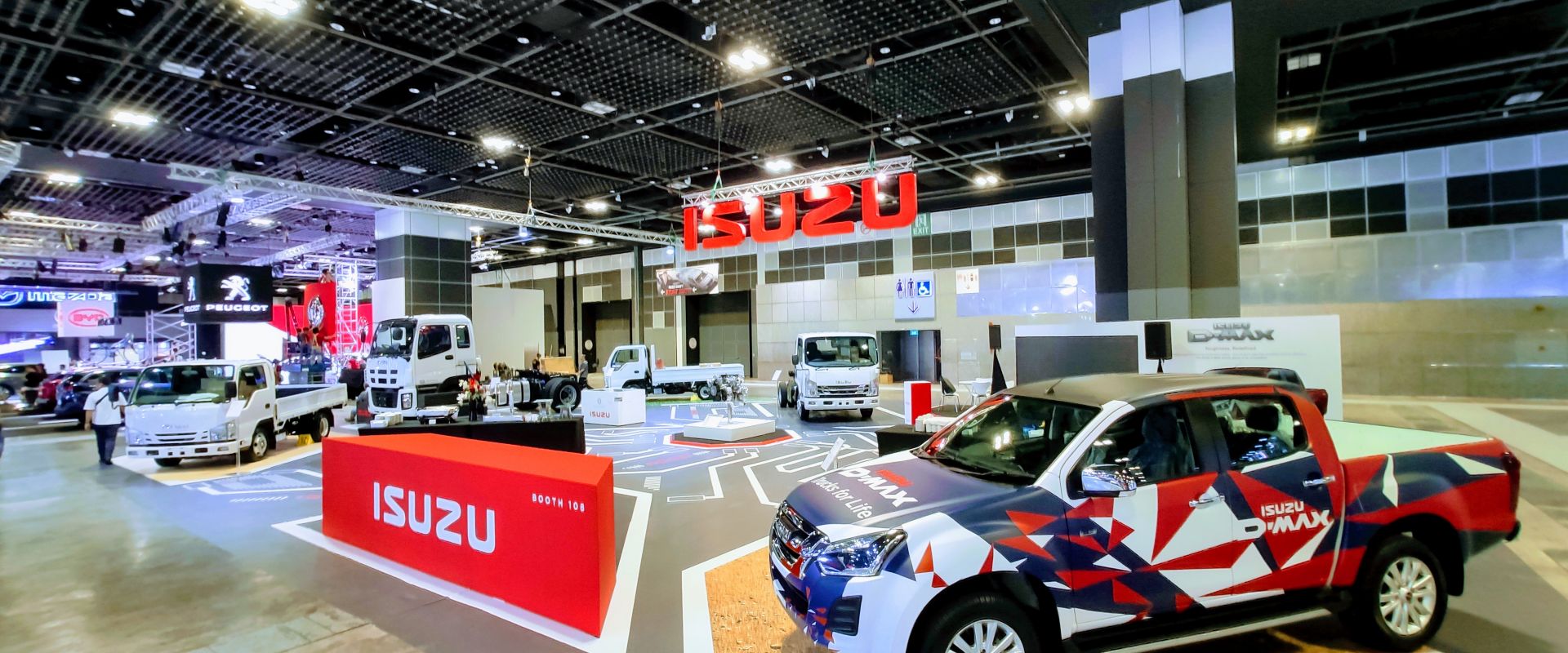 Singapore Motorshow 2020
Interactive Trade Show Booth with Self-Designed 3D Isuzu Trucks
The annual Singapore Motorshow is Singapore's premier automotive event, showcasing more than 30 car brands with a host of new or updated models. From 9-12 January 2020, visitors were able to experience cars and brands in elaborately designed pavilions on three levels of the famous Suntec Convention Centre.
Japanese manufacturer Isuzu was the only commercial vehicle manufacturer at this year's Motorshow, and its presence was particularly impressive. The design of the Isuzu stand was based on the company's slogan "Trucks for Life". To make the brand experience even more immersive for visitors, our partners Hustle & Bustle and Garamantis were tasked with creating an interactive concept that would appeal to children in particular. The result was a bespoke multi-touch scanner table where visitors and their children could draw and personalise their favourite Isuzu truck on postcards and then bring a 3D model of it to life on the tabletop.
The conceptual and visual centrepiece of the Isuzu stand was a naked engine block in the centre of the pavilion, symbolising the beating heart of the brand. From this, diverging lines on the floor ran like arteries to the surrounding products, connecting all the exhibits on display.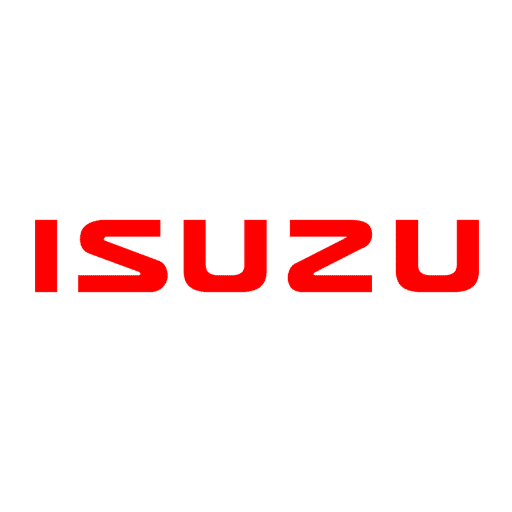 isuzu
Project facts
Client: Hustle&Bustle Singapore
Context: isuzu at Singapore Motorshow 2020
Implementation time: 4 weeks
Finishing date: January 2020
individual multi-touch scanner table
Design of analog cards
Generation of dynamic 3D models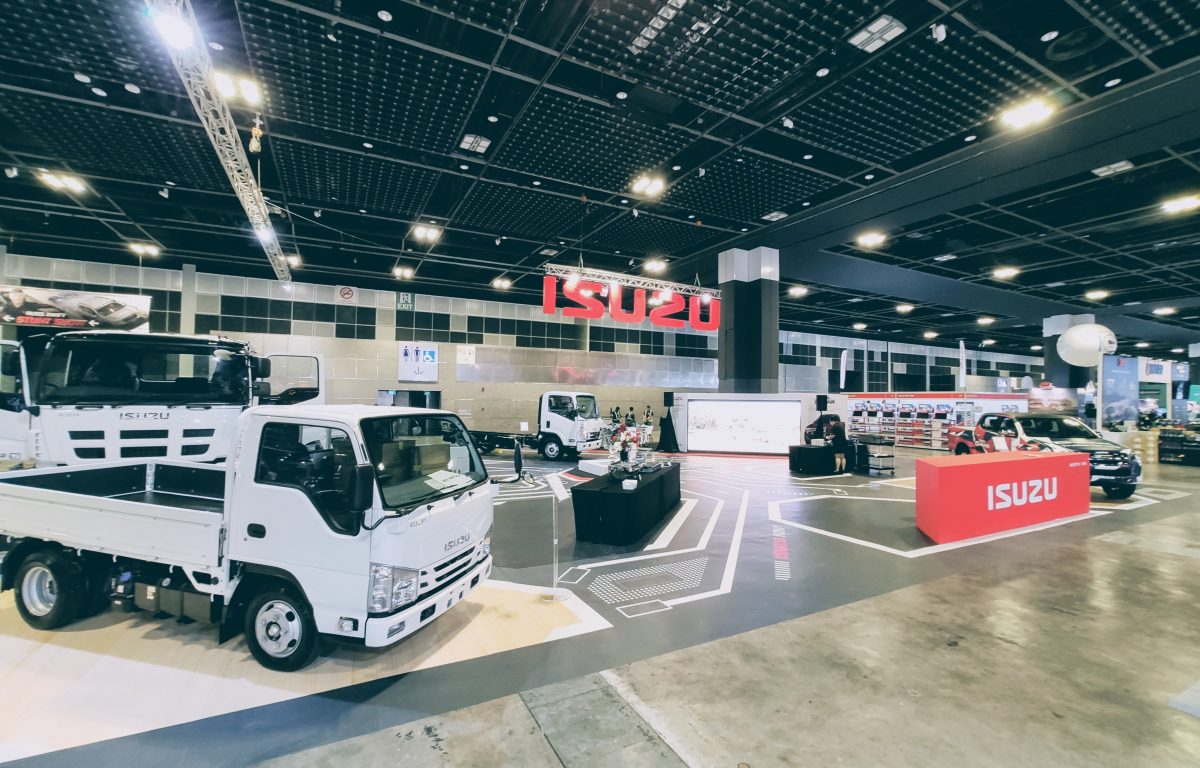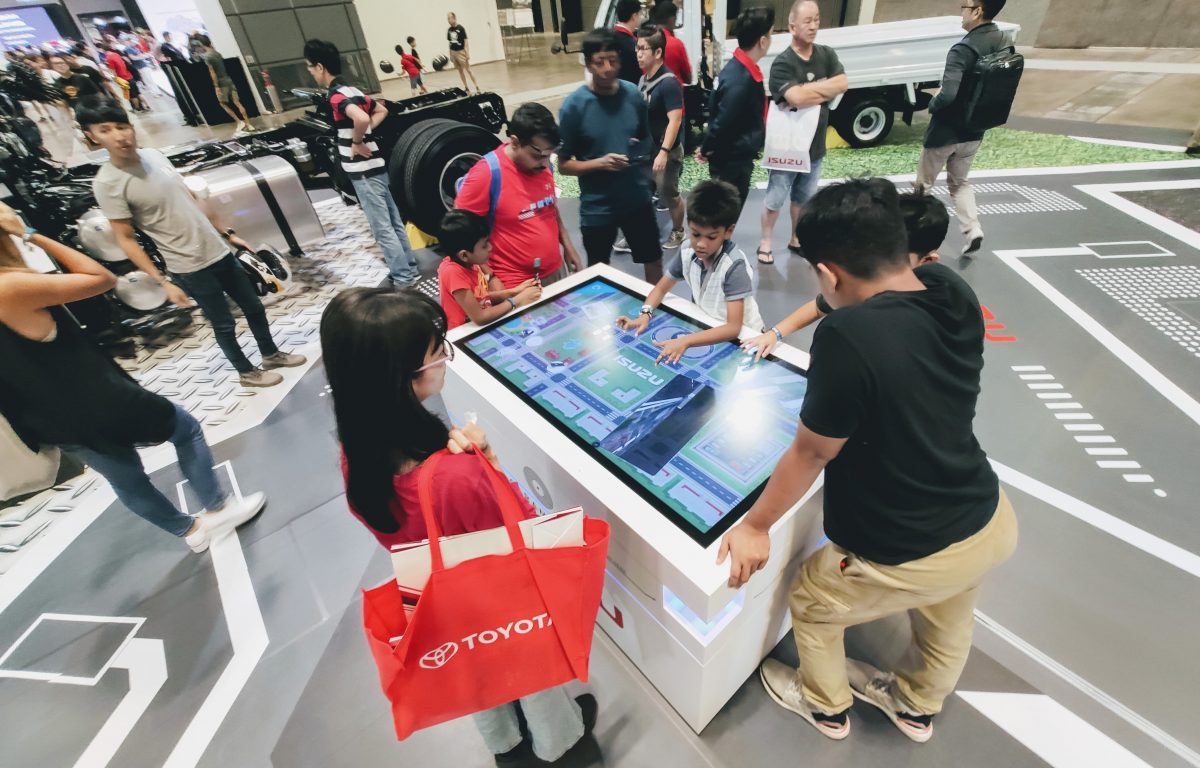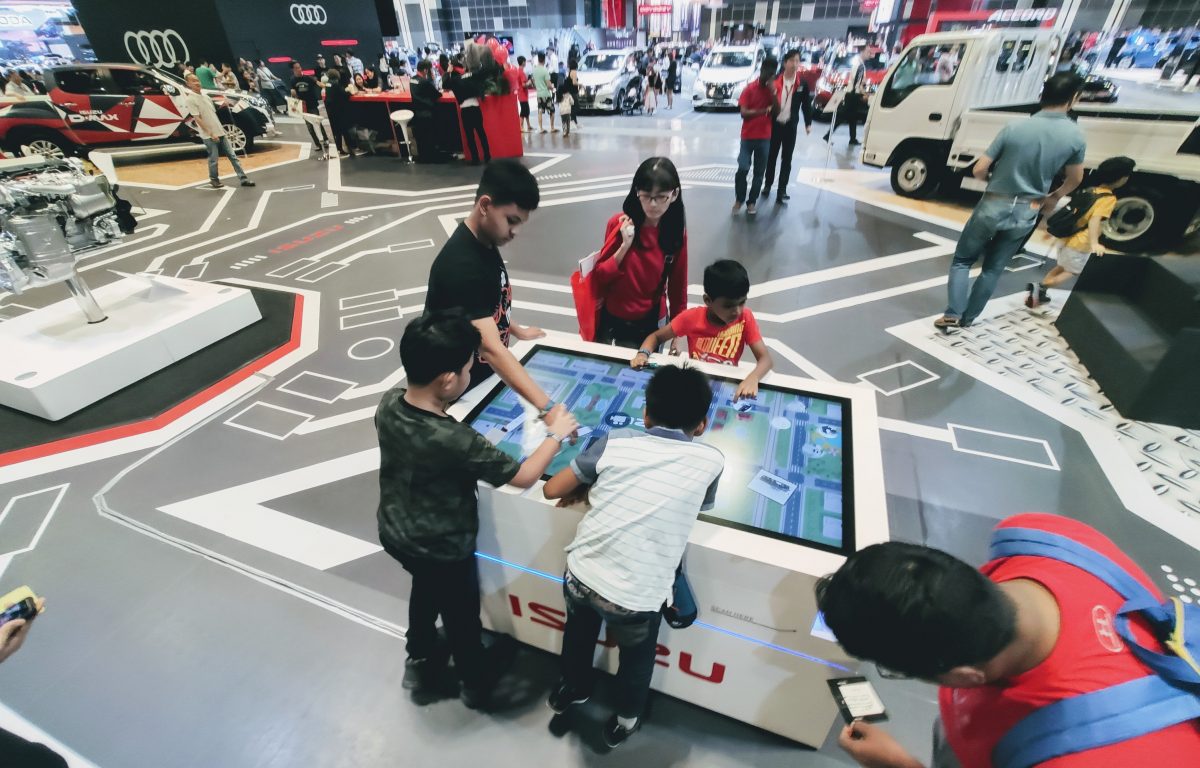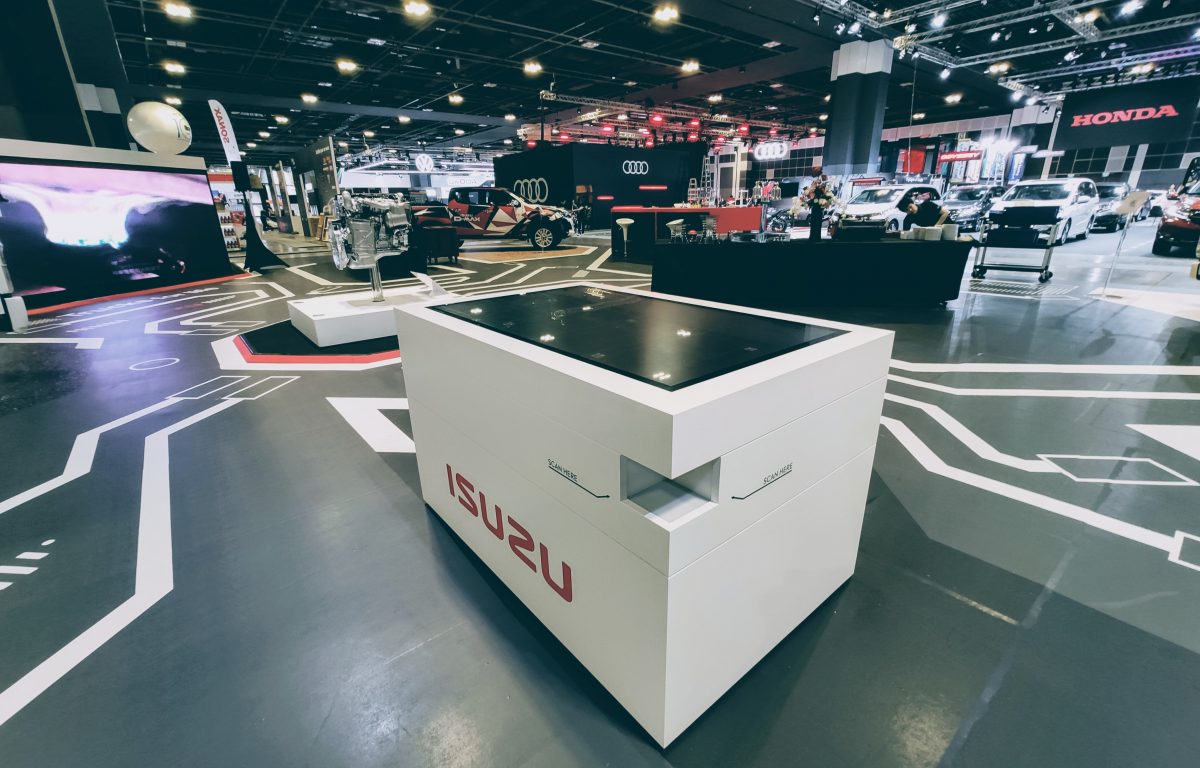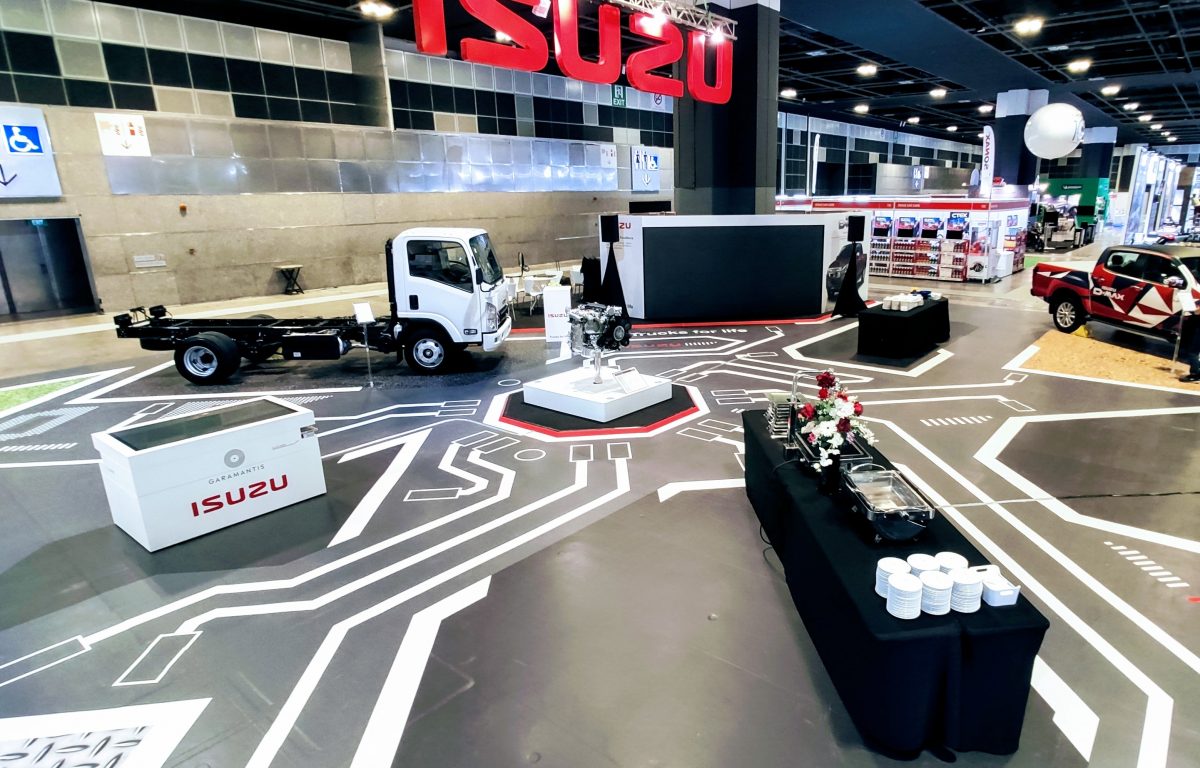 To break the norm of car show, car marques have to integrate various interactive elements to better engage their would-be customers. At Isuzu, they managed to find new fans with Garamantis' multi-touch interactive surface where visitors could physically draw their ideal truck design and have it scanned and digitized into the virtual truck of their creation. The Garamantis team was swift and efficient in creating and optimizing the content for us. The end product is nothing short of being flawless and engaging, kudos to the Garamantis Team!