Garamantis wins Gold at TITAN Business Awards 2023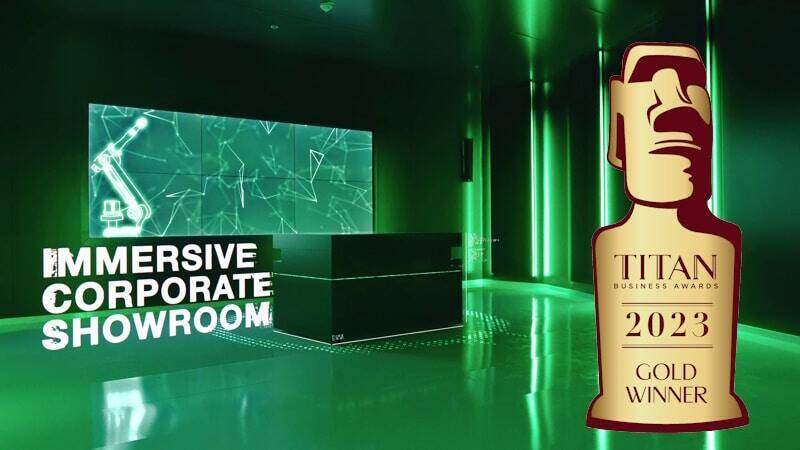 Garamantis was one of the leading contenders in the "Marketing – Best Brand Experience – B2B" category and won the prestigious TITAN Award in Gold. The interactive B2B showroom project for FFT Produktionssysteme was realised by the Garamantis team at FFT's headquarters in Fulda.
Exceptional showroom design and state-of-the-art multi-touch technology
The showroom, which opened in July 2022, is located within the 15,000 square metre FFT production halls. The show area consists of several rooms and a demo system that gives visitors an insight into innovative automation. Heart of the digital presentation is the B2B showroom, designed and interactively equipped by Garamantis. Striking interior design, with a high-gloss white floor and anthracite-coloured powder-coated walls and ceiling. This reflects the more than 3,000 LED diodes arranged in vertical strips. The laser-based room control system activates each diode individually, creating the right lighting for each part of the presentation. Customised sounds fill the room and support the futuristic design.
The TITAN Business Awards recently announced the winners for 2023. More than 1,300 projects and products from 58 countries around the world were nominated for the awards. The awards were created to recognise the achievements of leaders and companies across countries. The aim of the competition is to honour not only the big names in the industry, but also the smaller companies that deserve this recognition.