9 advantages of a showroom for your B2B marketing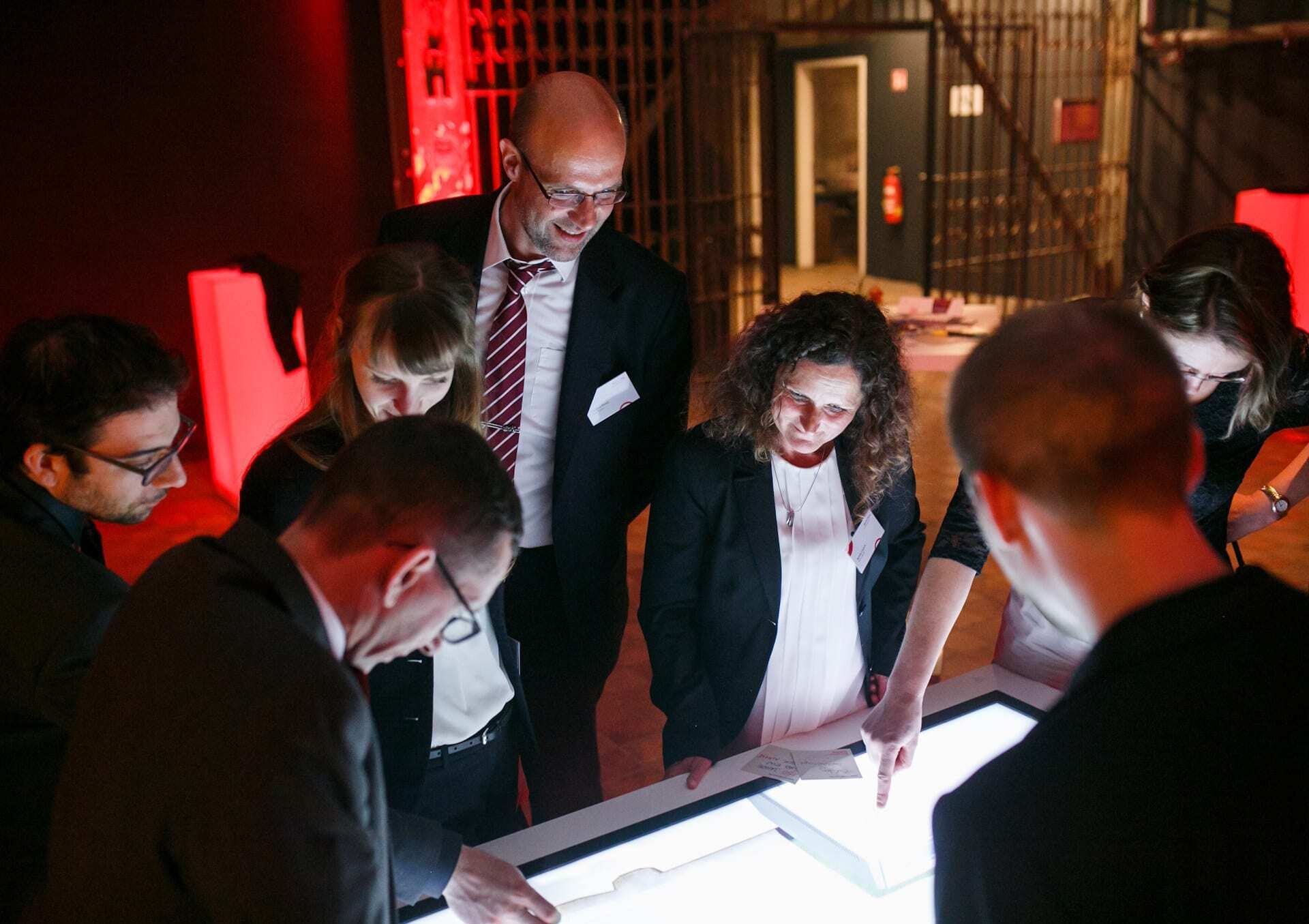 Are you responsible for strategic B2B sales? Or are you a customer experience manager responsible for the perfect customer journey for your business customers? If so, here are the top nine benefits of a showroom for your B2B marketing.
To avoid misunderstandings: We are not talking about online showrooms that customers visit via a browser like a website. Rather, we are talking about physical showrooms that use digital and interactive technologies and are located, for example, at the company's headquarters. This type of showroom has significant potential and is becoming increasingly important in modern B2B marketing.
9 benefits of a showroom as a B2B solution
Impressive presentation: A physical showroom allows you to present your products or services in an impressive and engaging way. By using interactive technologies such as touch screens, projections or augmented reality, you can create a compelling experience that inspires potential customers and encourages them to take a closer look at your portfolio.
Multi-sensory experience: A physical presence in the showroom allows customers to not only see your products, but also hear, touch and try them out. This provides a haptic experience where customers can experience the quality, material and functionality of your products for themselves. Even the senses of smell and taste can be involved. Such a multi-sensory experience will increase potential customers' confidence and positively influence their purchase decision.
Interactive product presentation: An interactive B2B showroom explains and presents products in an interactive way. Customers can try out features for themselves, explore and customise different options. They can access the information that is most relevant to them. Through this non-linear interaction, your customers are actively involved in the presentation process and develop an individual understanding of your products.
Customisation and flexibility: Customer segmentation and targeting are essential in B2B marketing. With customised presentation software and a content management system, you can offer your customers personalised presentations. Content and dramaturgy are tailored to the specific needs and interests of individual customer types or customer groups. For example, activate appropriate content presets in the showroom and upload the visitor's company logo into the CMS to create a personalised and customised customer experience.
Experiential marketing: An interactive showroom presents your brand and products as an experience. It allows you to tell stories, put the customer at the centre and evoke emotions. By creating a memorable experience, your brand message is effectively communicated and leaves a lasting impression. Such an intense experience is only possible at the live touchpoint.
Direct customer feedback: A physical showroom gives your B2B sales force direct and immediate customer feedback. You can see and feel your visitors' reactions and respond to them immediately. In addition, digital analytics show you which content and interactive exhibits are being used and how often. This information is valuable for continually improving your presentation and the customer journey.
Networking opportunities and events: An interactive showroom is both a platform and an opportunity to bring together customers, business partners and industry experts. You can use the showroom to host events, product launches, training sessions or to discuss industry trends. You can build long-term relationships, create synergies between marketing and sales, and add value for your customers. Find out more about innovative corporate showroom formats.
Differentiate: Create a unique and interactive showroom that sets you apart from the competition. A B2B showroom communicates your company's innovation and modernity and helps potential customers perceive your company as a leader in your industry. An unprecedented presentation can be the key competitive advantage in the highly competitive business arena.
Save time and money: Of course, planning and implementing a physical showroom with interactive technologies is a significant investment and incurs ongoing costs. However, if the business case is correctly calculated, a showroom will continue to generate leads, sales and ultimately profit. In fact, compared to trade shows and roadshows, a showroom at your headquarters can save you time and money. Your visitors are guaranteed to pay more attention and focus on you during a showroom visit.
Identify the benefits of a showroom for your business
When choosing a modern showroom, make sure it best supports your company's brand image and marketing objectives. To ensure the best customer experience and maximum impact for your business, every project begins with expert advice and a thorough design phase before the actual implementation. Trust the experience of Garamantis. Download our free white paper "Successfully planning and realising corporate showrooms" now.