Showroom – Getting control and content management right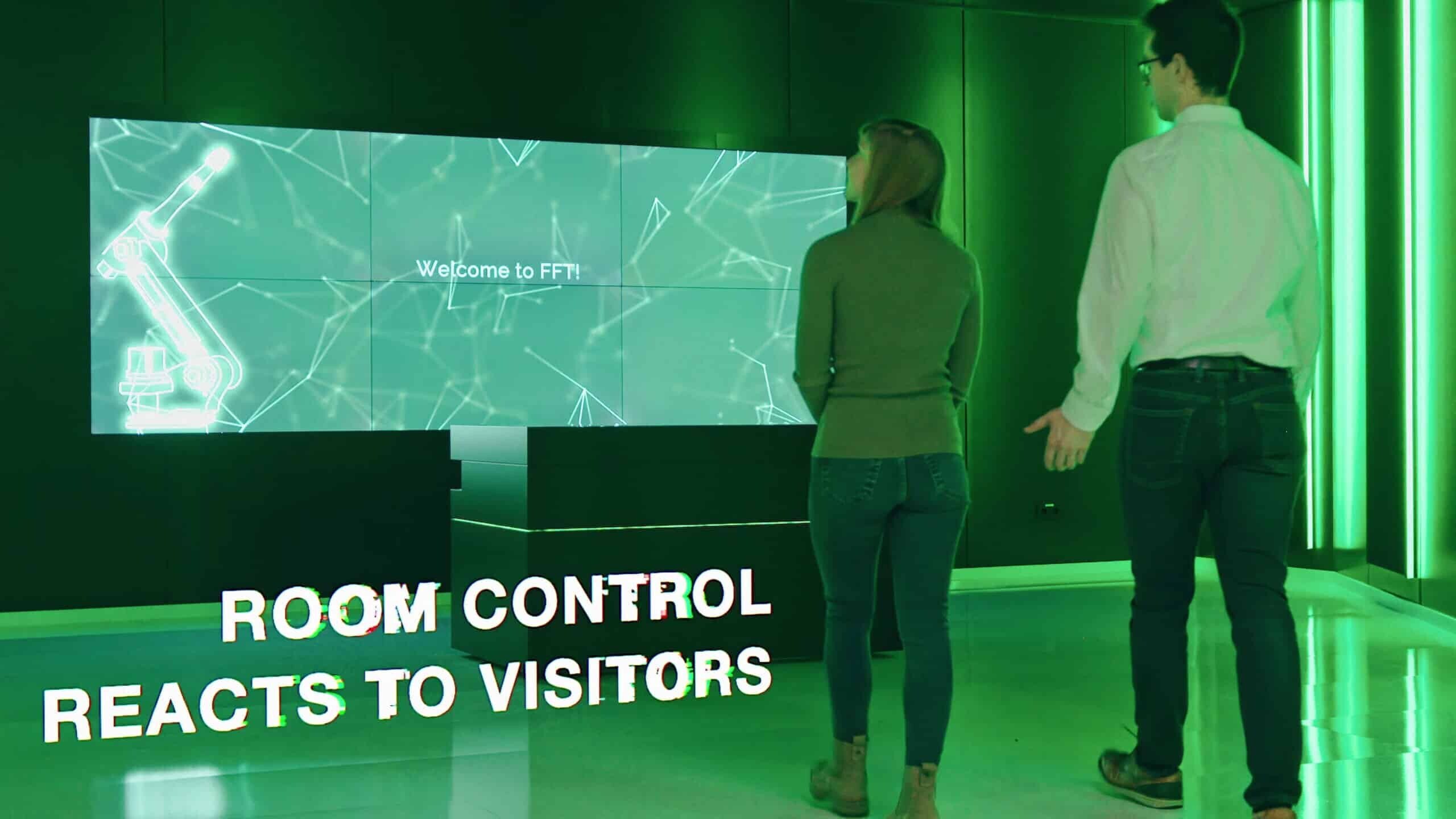 Showroom managers' lives are made easier by a central control and content management system. Two helpful planning checklists.
A multimedia showroom is largely digital. An efficient content management system (CMS) is therefore essential. Ideally, it should be fully tailored to your space and its stations, so that you can change and add content quickly and easily. Think of a new product or reference project! Equally important is the ability to control the room, e.g. switching all components on and off or activating individual stations. A clever combination of CMS and tablet-based control also allows for individual adaptation to visitor groups. For example, different presets can be stored in the CMS and simply activated via a tablet in the showroom.
"Showroom control" checklist
These components should be planned:
Booting and unbooting the entire showroom
Starting and stopping individual interactive stations
Lighting control
Control of the audio system
Monitoring of the showroom (for early detection of technical problems)
(For more information on showroom and exhibition management, read here)
"Showroom Content Management" Checklist
What you should ideally be able to do:
Manage all digital channels
Roles and rights system for different users
Web-based access via browser
Stations should be able to run temporarily without access to the CMS
Easy media upload
Any number of languages and fonts
Interfaces to external systems and databases if required
Management of individual greeting scenarios
Management of presets (presets for different occasions and target groups)
Flexible architecture for future enhancements
Cost-effective operation (hosting, administration, updates)
Tip: Sooner or later you will need your corporate content (text, images, videos, models, products, etc.). Remember that you will need to collect this content from different departments in different languages. The sooner the processes and responsibilities are clear, the better.
This blog entry is an excerpt from our comprehensive whitepaper "Successful Planning and Realization of Corporate Showrooms – A guide from HOW to WOW". If you would like to receive the whitepaper free of charge, please write an email with the subject "Whitepaper Showroom" to info@garamantis.com.