Berlin Bestival 2023 – Innovation Tours in the Garamantis Showroom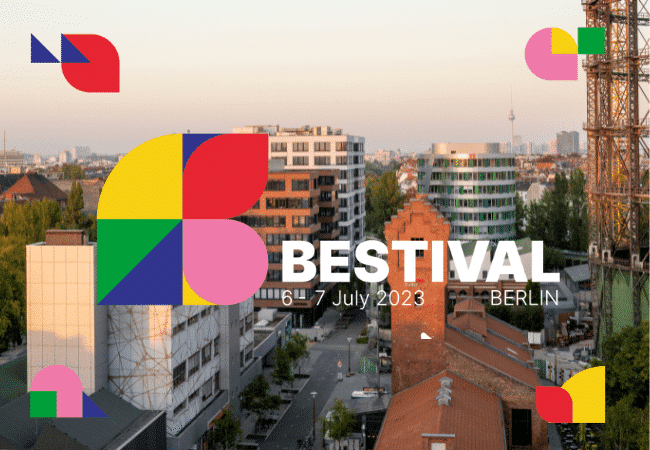 For the third BESTIVAL, more than 800 international experts from the tourism and MICE industry will come to Berlin on 6 and 7 July 2023. In addition to numerous networking opportunities, participants can look forward to a diverse festival programme with presentations, workshops, panel discussions and live acts. Garamantis' interactive showroom on the EUREF campus will be one of the participating venues.
Innovation advisor and artificial intelligence in the showroom
EUREF-Event is one of the exhibitors and will lead the Innovation Tours groups to the Garamantis showroom on the EUREF campus on 7 July. The visits will focus on trends, innovations and artificial intelligence. Our colleague Norbert Hillinger has been studying trends for many years and will give tips on how the tourism and MICE industry can benefit from them. Visitors will also be able to get creative in the interactive Garamantis showroom. They can scan in their own sketches and drawings on a multi-touch scanner table. An artificial intelligence will then transform them into a van Gogh style painting. We are looking forward to the exchange and new trends in the industry.
BESTIVAL Highlights 2022