Filled: Unity Developer/Nerd (m/f/d) for Interactive Experiences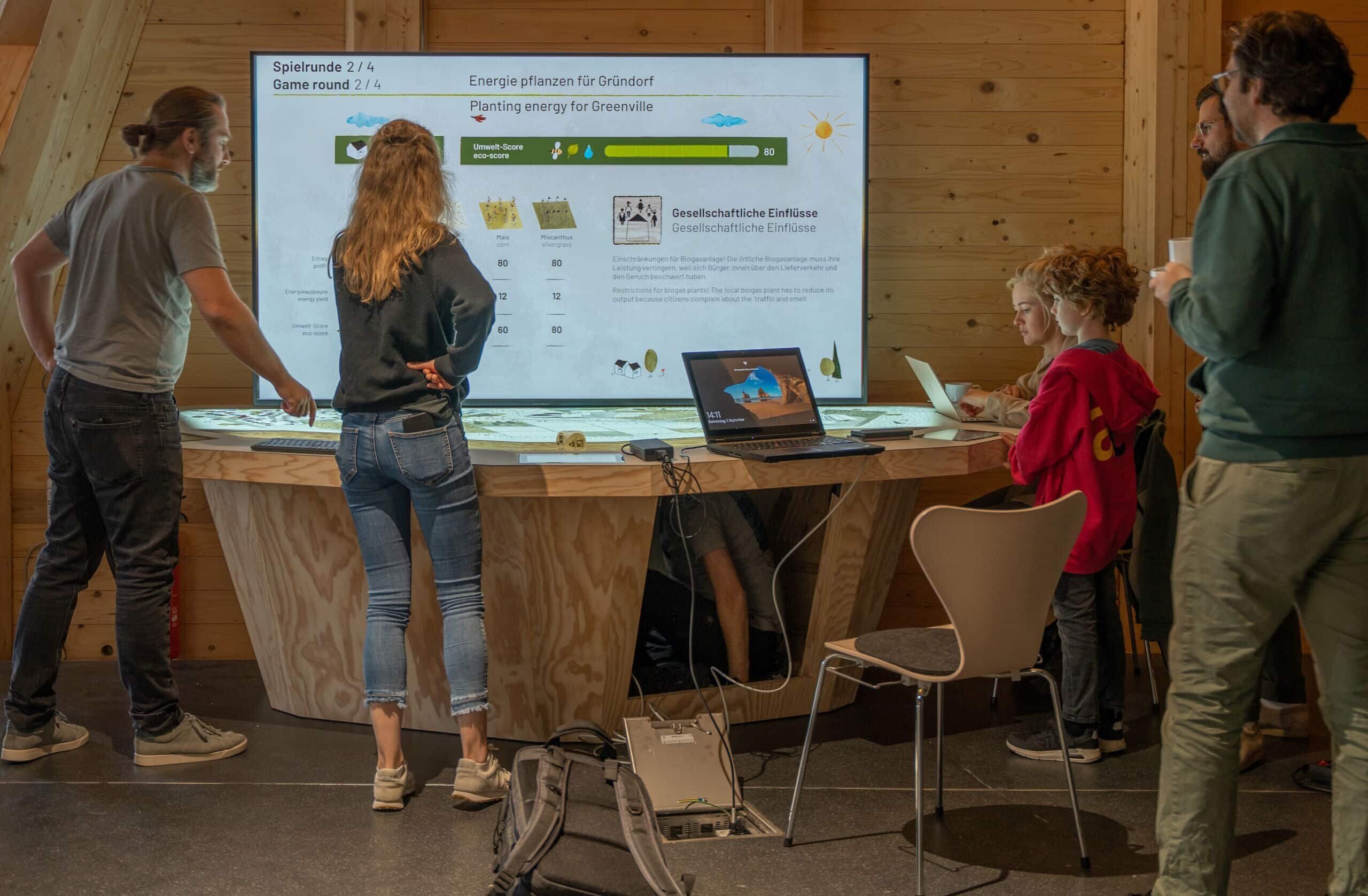 Unfortunately, this position is already filled. However, we are always open to unsolicited applications.
Garamantis develops interactive presentation technologies for the live touchpoint. For example, interactive showrooms and exhibition stands, corporate exhibitions or brand spaces. Our projects are always different, but never boring. We often work close to the hardware and at the limits of what is technically possible. Our goal is to create playful and immersive experiences for users. We want to surprise and inspire with interactive technologies! For this we were awarded by the German government as "Germany's most creative minds 2021".
Garamantis Interactive Technologies was founded in 2014 and is based at the innovative EUREF Campus in Berlin Schöneberg. We are a long-standing partner of Ars Electronica, with whom we realise projects worldwide. Our agile team currently consists of eight experienced developers and we are looking for new members as soon as possible.
Job Description – Unity Developer – Berlin/Brandenburg
Who we are looking for:
Real developer* or nerd
Presentable knowledge of Unity and C#
Ideally experience with scripting languages (e.g. Python)
3D modelling skills (e.g. Blender)
Eye for design and feel for interaction
Interest in innovative user interfaces
High level of independence and motivation
High personal standards
Flexibility and curiosity
What we offer:
Exciting tasks and projects
Free choice of working hours and location (but you should live in Berlin or Brandenburg)
A reasonable salary, of course
The opportunity to work in our office on the EUREF campus, with amenities such as coffee, drinks, fruit, restaurant vouchers, BVG annual pass
A lightning-fast laptop
A trip to the Ars Electronica Festival in Linz
Working with professionals ;)
The result of our projects are amazed users. How exactly we get there remains an open question for the time being. The main thing is that we have fun working together! It doesn't matter if you're a student or a graduate, if you want to work full-time or part-time – the important thing is that we fit together.
We look forward to your questions and your application! Your contact at Garamantis is Andreas (andreas.koester@garamantis.com, 030 55144669).