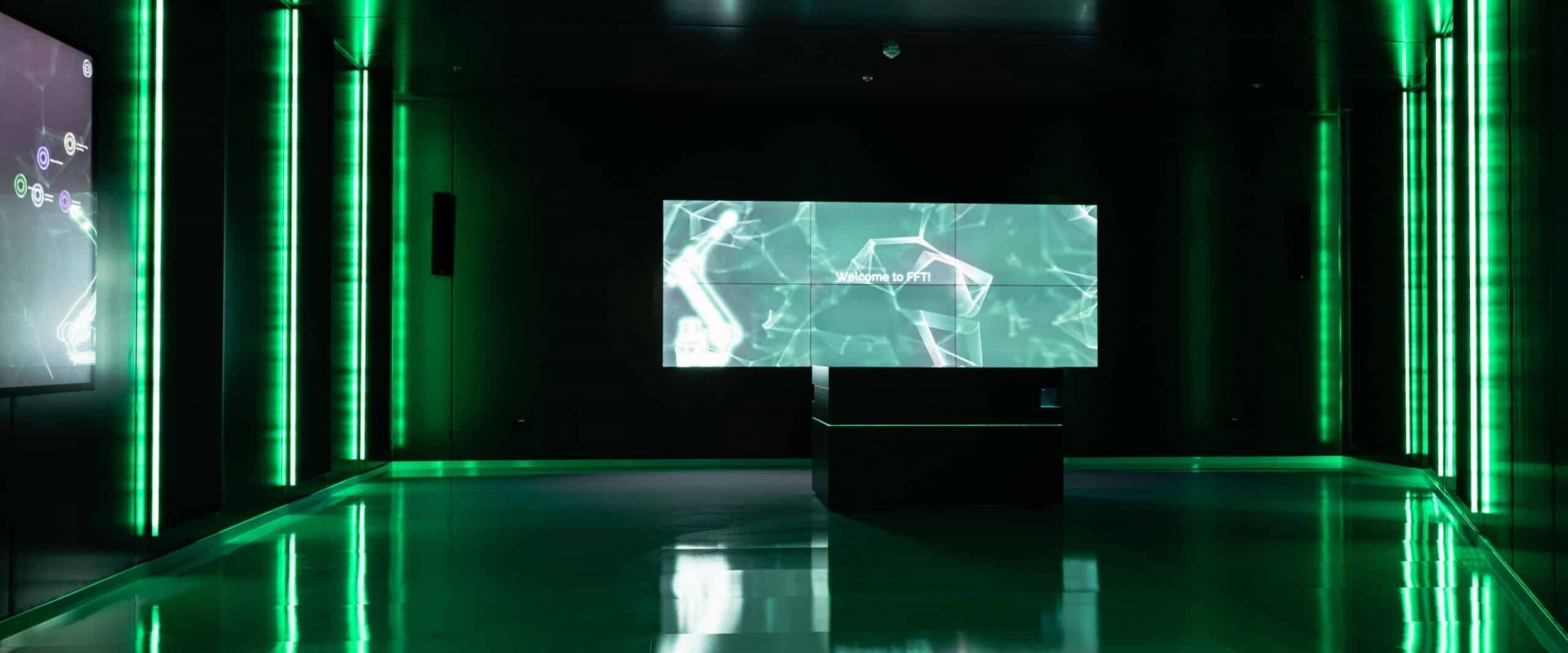 FFT Production Systems Showroom
Interactive Show Area for Presentation and Demonstration at Company Headquarters in Fulda
Future-proof and intelligent manufacturing – this or a similar slogan sums up FFT Production Systems & Co. KG in a nutshell. Digital services, next-generation production solutions and innovative manufacturing and process technology are the core competencies for which FFT is known around the world. The new interactive showroom at FFT's headquarters in Fulda, Germany, provides visitors with a hands-on experience.
Getting to grips with robots and augmented reality
The show area, which opened its doors in July 2022, is located in the 15,000 square metre production hall and consists of several rooms. The first highlight is a demonstration system consisting of several robots in a fully automated assembly line that allows visitors to see their own products and FFT's turnkey service live and in action. An automated guided transport system moves components from one station to the next, all the while keeping an eye on the groups of visitors along the way, while a robot marks components with permanent ink dots, which are then removed and polished off at another station – intelligently and without any fixed movements programmed into the system. Next to this is a VR/AR room showcasing FFT's digital services, such as virtual planning and implementation of complex assembly lines and 'digital shadows' of real production facilities. At the rear is a spacious conference room.
Futuristic production systems showroom
At the heart of the entire digital presentation is the interactive showroom, conceived and designed by Garamantis. Its striking design, with charcoal grey powder-coated walls and ceiling and a mirrored white floor, provides the perfect reflection surface for 3,000 LED diodes arranged in vertical strips. The showroom controller activates each diode individually to create the right lighting ambience for each section of the exhibition. Customised ambient sounds complement the futuristic look of the room.
State-of-the-art multi-touch technology
The centrepiece of the space is a Garamantis multi-touch scanner table with a connected monitor wall. This interactive table allows clients, investors and other guests to immerse themselves in FFT's products and services. Garamantis customised the design of the multi-touch surface as well as the showroom's special CMS and control system. Thematically, the table and monitor wall highlight FFT's technologies and company history. Visualisations of innovative products or new concepts can be swiped from the table to the monitor wall, and an interactive timeline allows visitors to scroll through the company's many years of experience. Those who want to delve deeper into technical details and product information can do so on a separate multi-touch screen at the back of the room.
Purposeful sequence and dramaturgy
For everyone, the visit begins by entering the futuristic showroom, which comes to life as soon as the first person enters. A light and sound environment reminiscent of The Matrix dominates the room until a person approaches the table. At that moment, the monitor wall wakes up to display a welcome message, before suddenly playing an impressive FFT intro trailer, which in less than a minute – but with more than one goosebump-inducing moment – gives an overview of the company's innovative power. The tour continues with a non-linear multimedia presentation tailored to each group, which also involves the visitors interactively.
A VIP Visit from China and Golden Prospects
The official inauguration of this presentational area was held by none other than Guangchang Guo, Chairman of FFT's umbrella corporation Fosun Group, on the occasion of his visit to Germany. This interactive approach in B2B marketing within the manufacturing sector sets new standards and supports FFT Production System's innovative business profile.
Due to the outstandingly positive feedback from the company's Marketing and Sales department and its business clients, for next year the showroom's further expansion as well as its intensified employment is planned.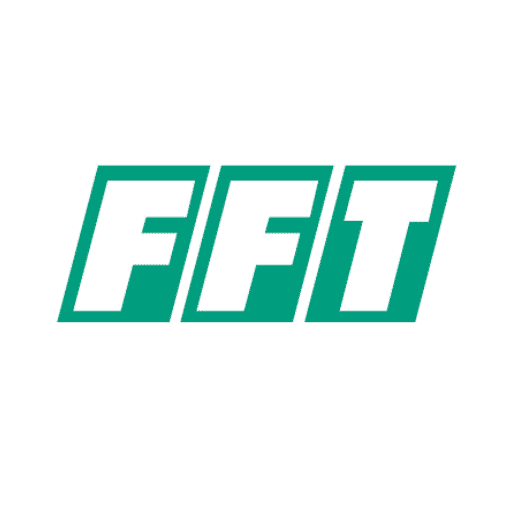 FFT Produktionssysteme GmbH & Co. KG
Project Details
Client: FFT Produktionssysteme GmbH & Co. KG
Context: Interactive Showroom
Time for implementation: 6 months
Project completion: July 2022
Multi-touch Scanner Table (4K)
Monitor wall (5,760 x 2,160 px)
networked lighting and audio control
person sensor
web based CMS
central showroom control via tablet PC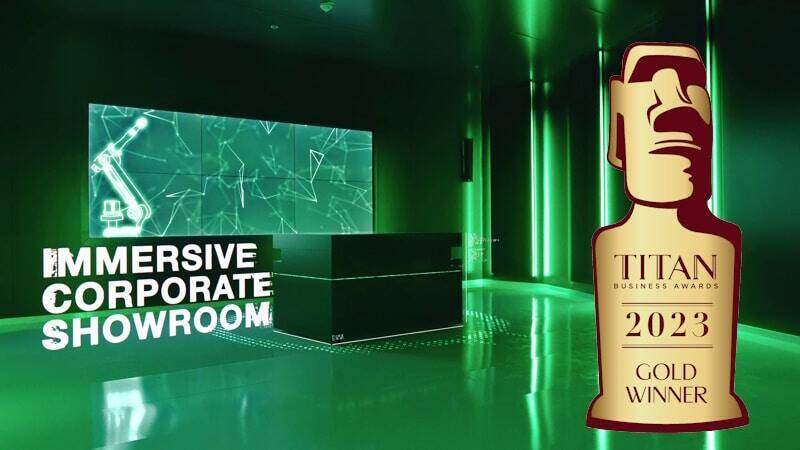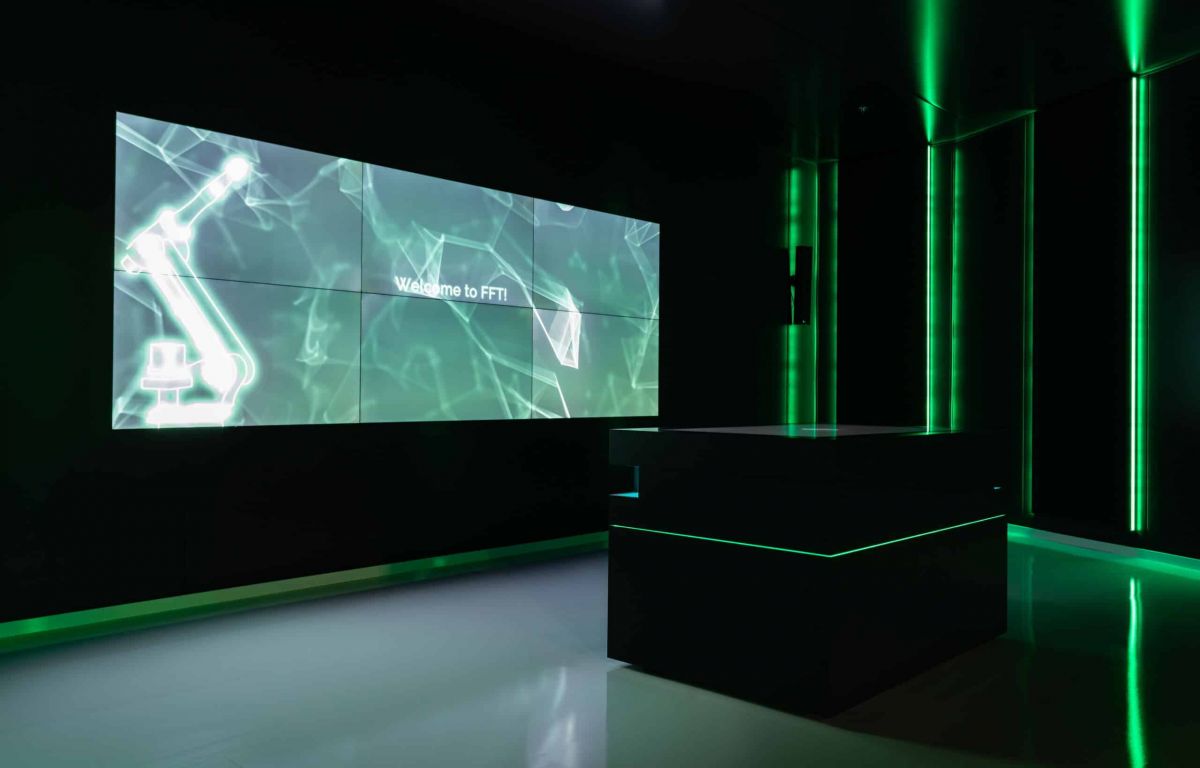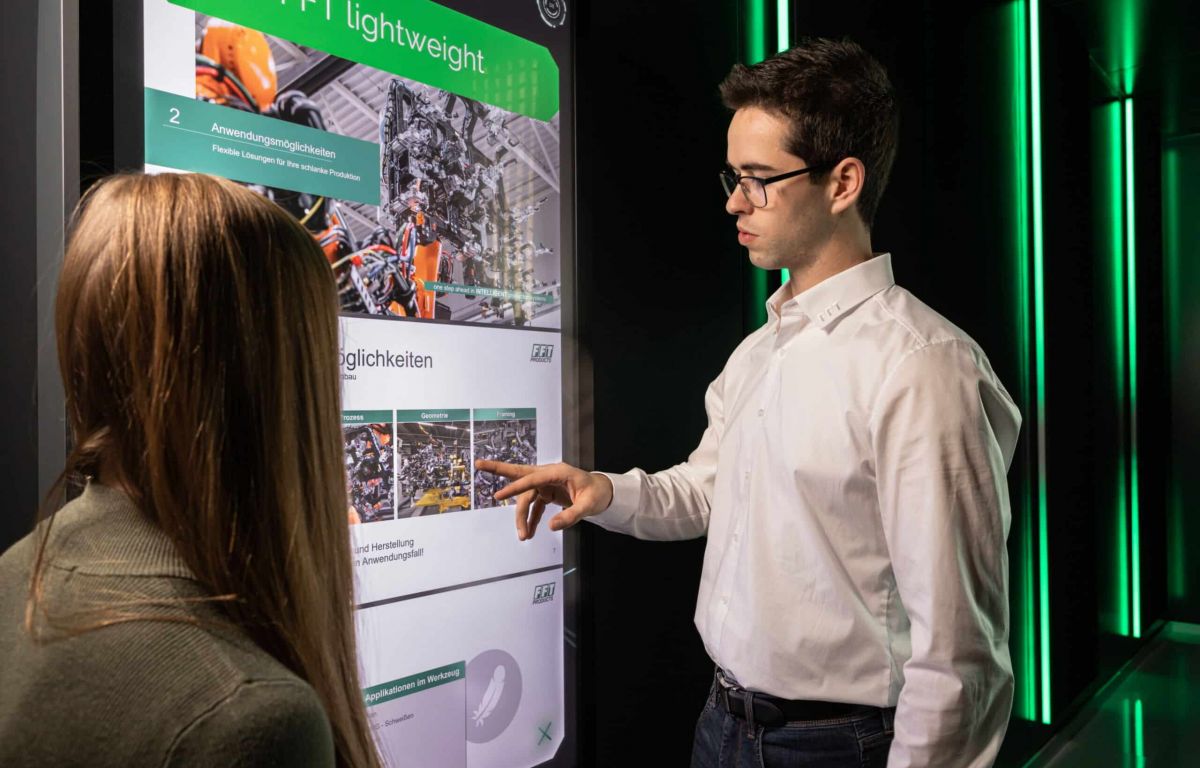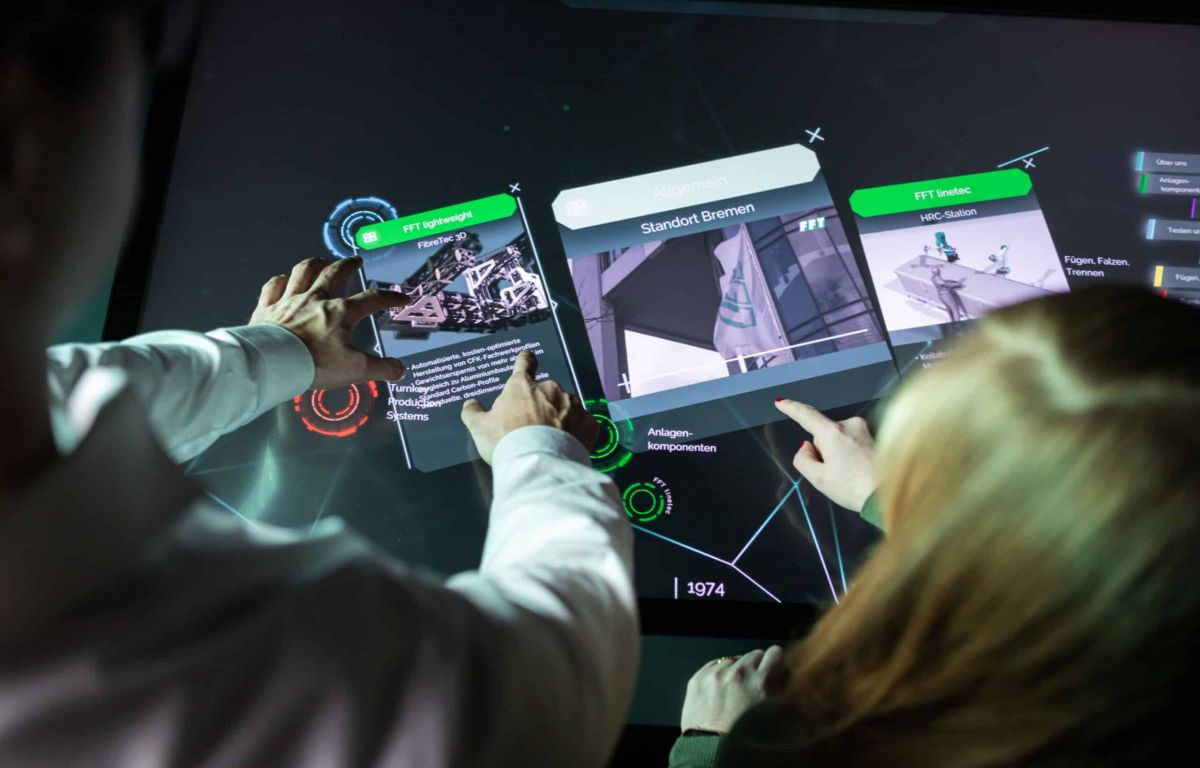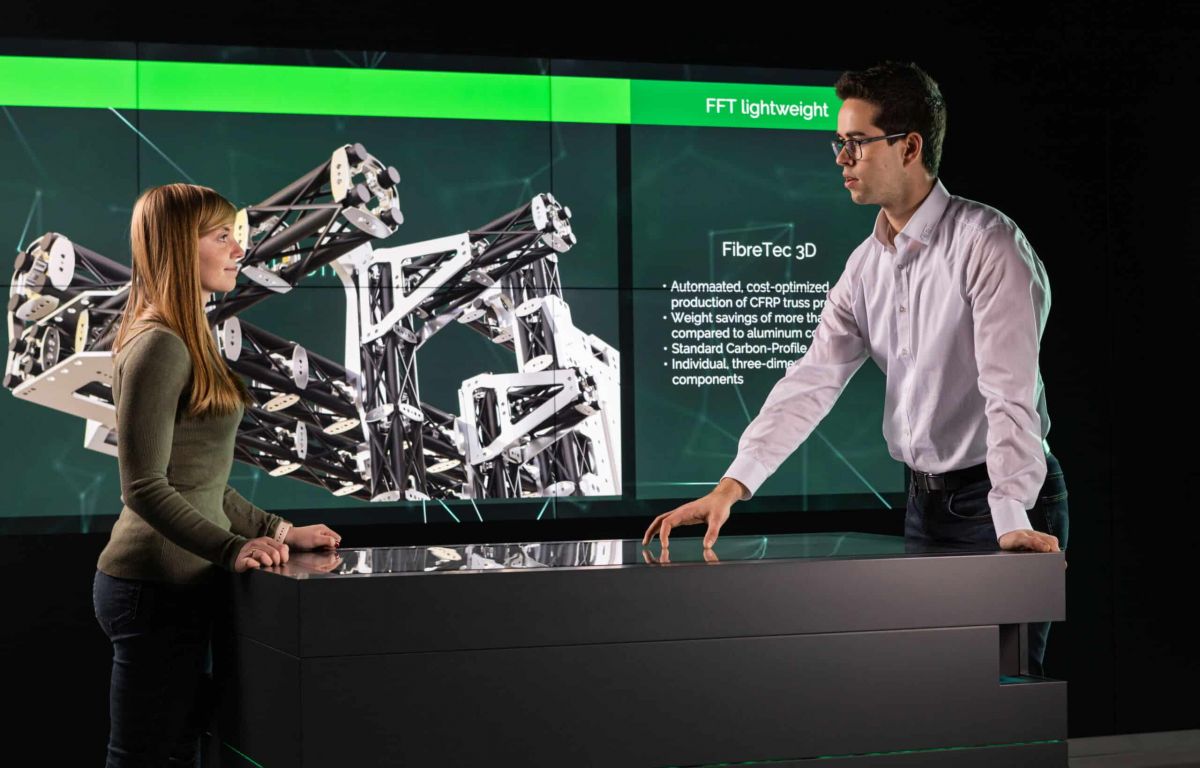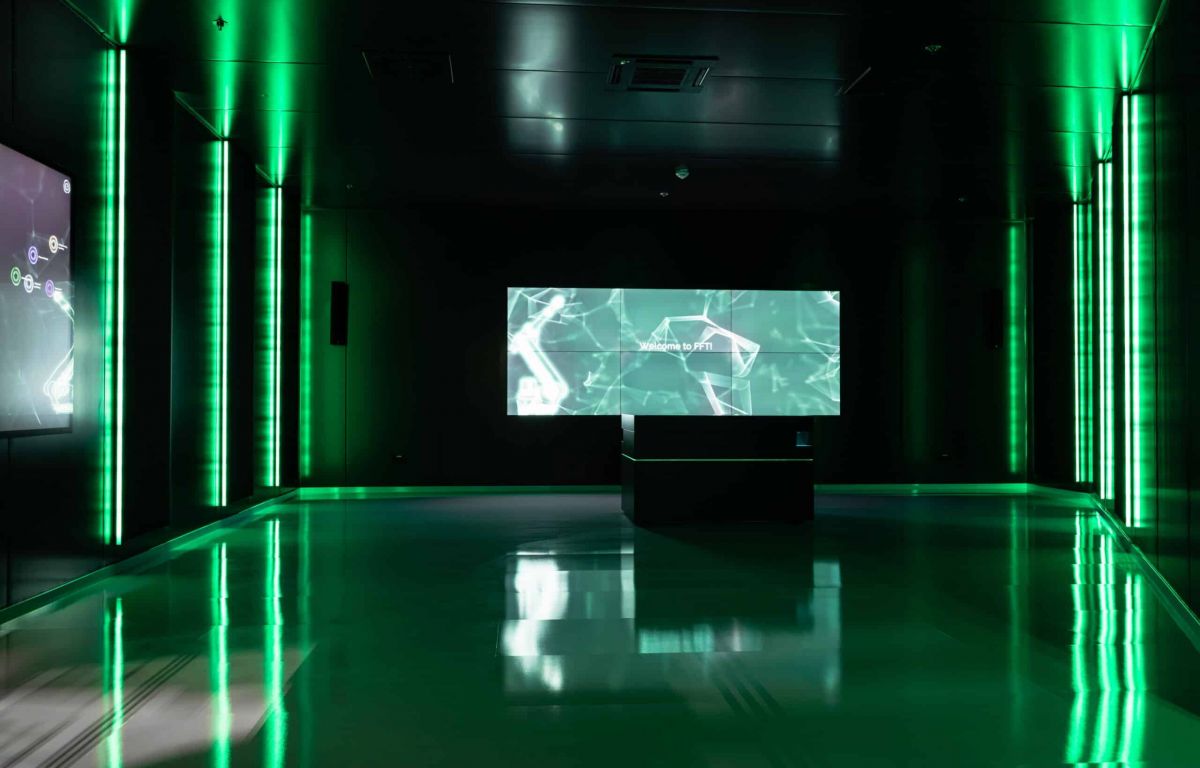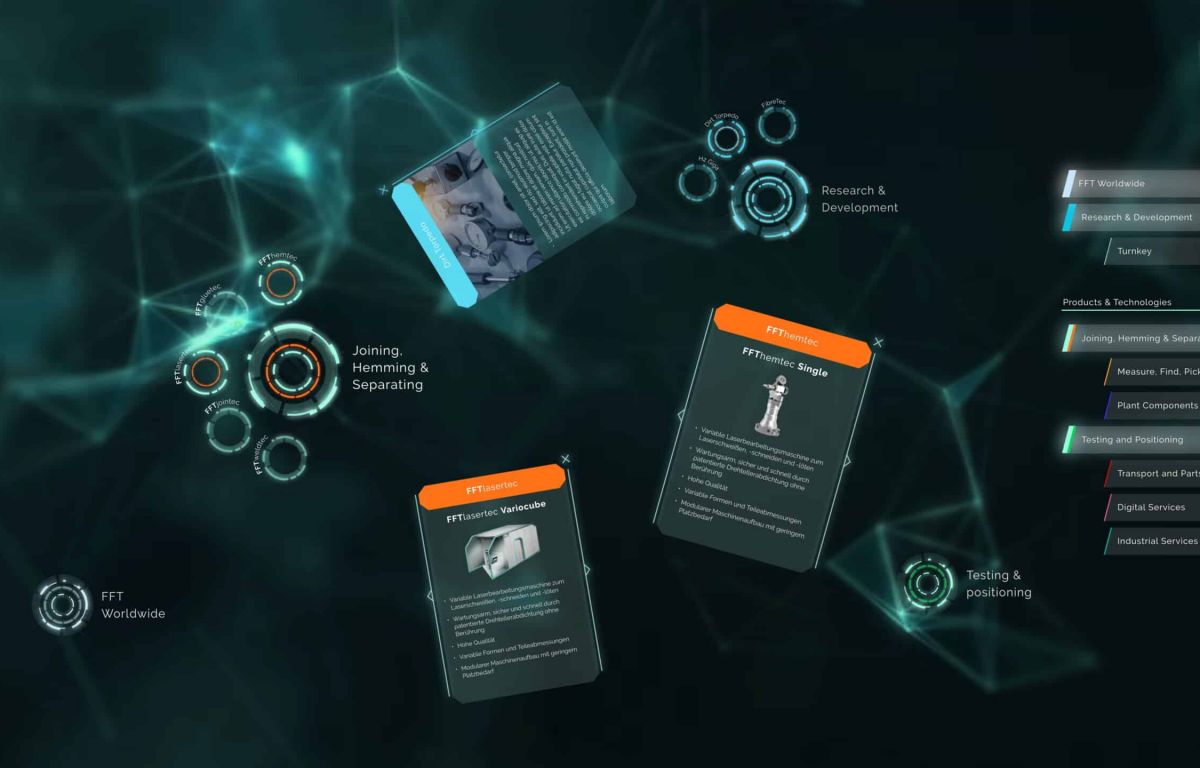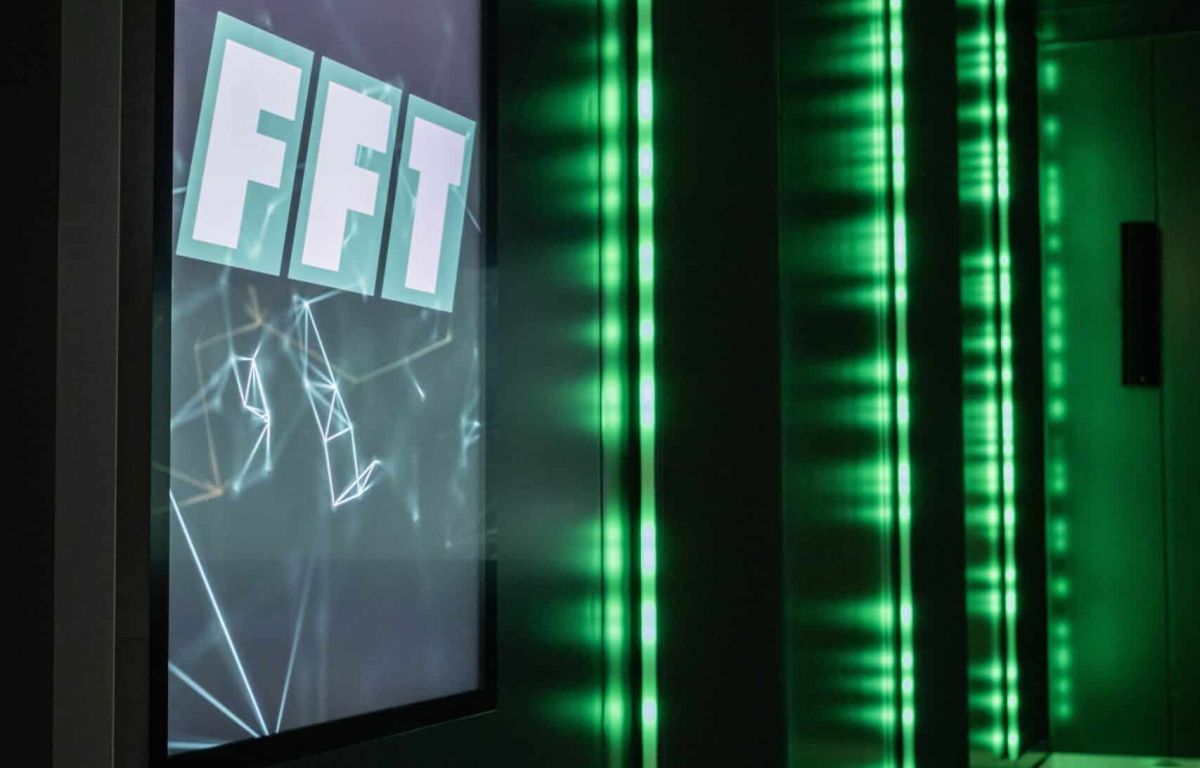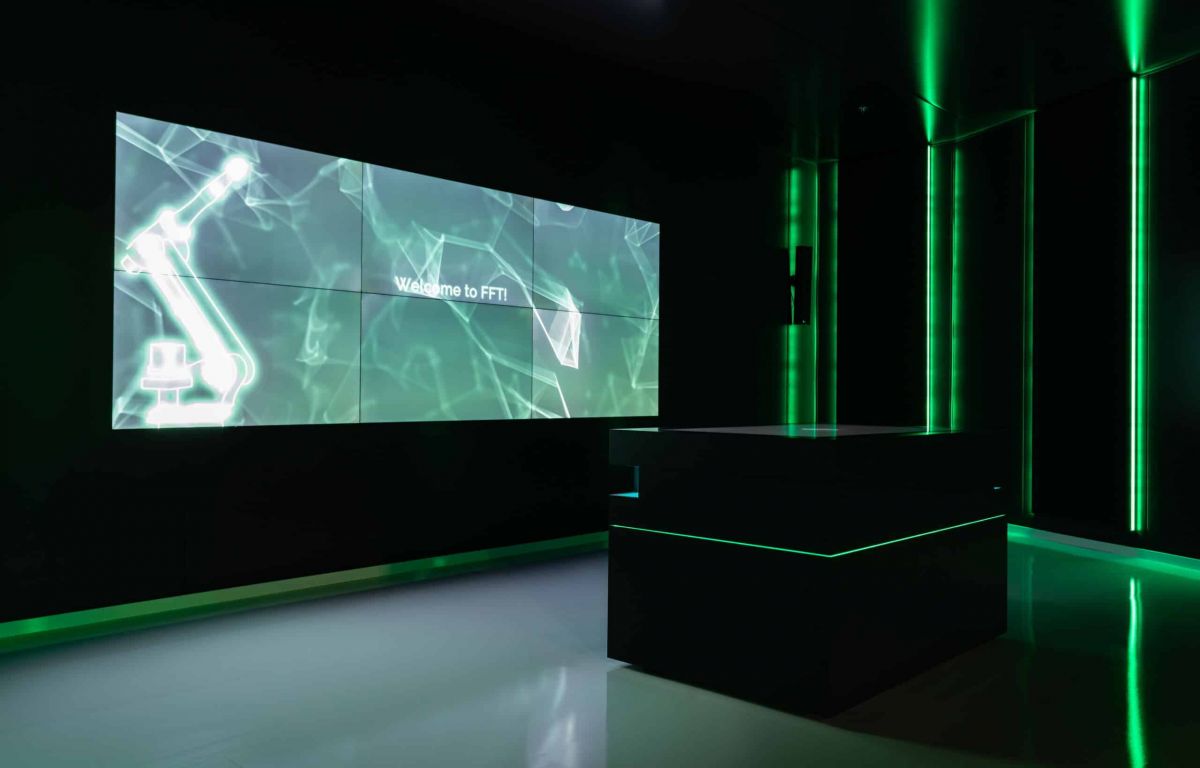 TITAN Business Award 2023 – Gold Winner

Interactive B2B Showroom for FFT Production Systems wins gold in the category "Marketing – Best Brand Experience – B2B"

Designed by Berlin-based agency Garamantis, the immersive presentation room serves as a point of contact for prospects, customers, employees and applicants. In the interactive showroom, for example, products can be dragged onto the three-metre-wide video wall at a large table with a touchscreen and viewed in detail with a wave of the hand.
FFT, based in Fulda, Germany, supplies the latest production systems to the automotive industry. The group showcases its robots and driverless transporters in a futuristic showroom designed by Garamantis from Berlin.
The room is designed with a white high-gloss floor and anthracite powder-coated walls and ceiling. This reflects the more than 3,000 LED diodes arranged in vertical strips. The room control system, supported by a laser, activates each diode individually, creating the appropriate lighting for each part of the presentation.
The straightforward visualization and attractive illustration and presentation of products and services in the complex context of production engineering is a challenge. Garamantis have helped us to achieve exactly that in our new showroom, in order to make our content available to clients and interested parties in a harmonized, interactive, and intuitive experience. From the get-go, all members of the Garamantis team with their down-to‑earth, easy-going yet targeted demeanor provided professional support and assistance, resulting in a genuinely pleasant cooperation throughout the entire project.
Interactive Showroom
For those who want it all: the full package immersive digital showroom experience