Experience climate change for yourself at the Green Week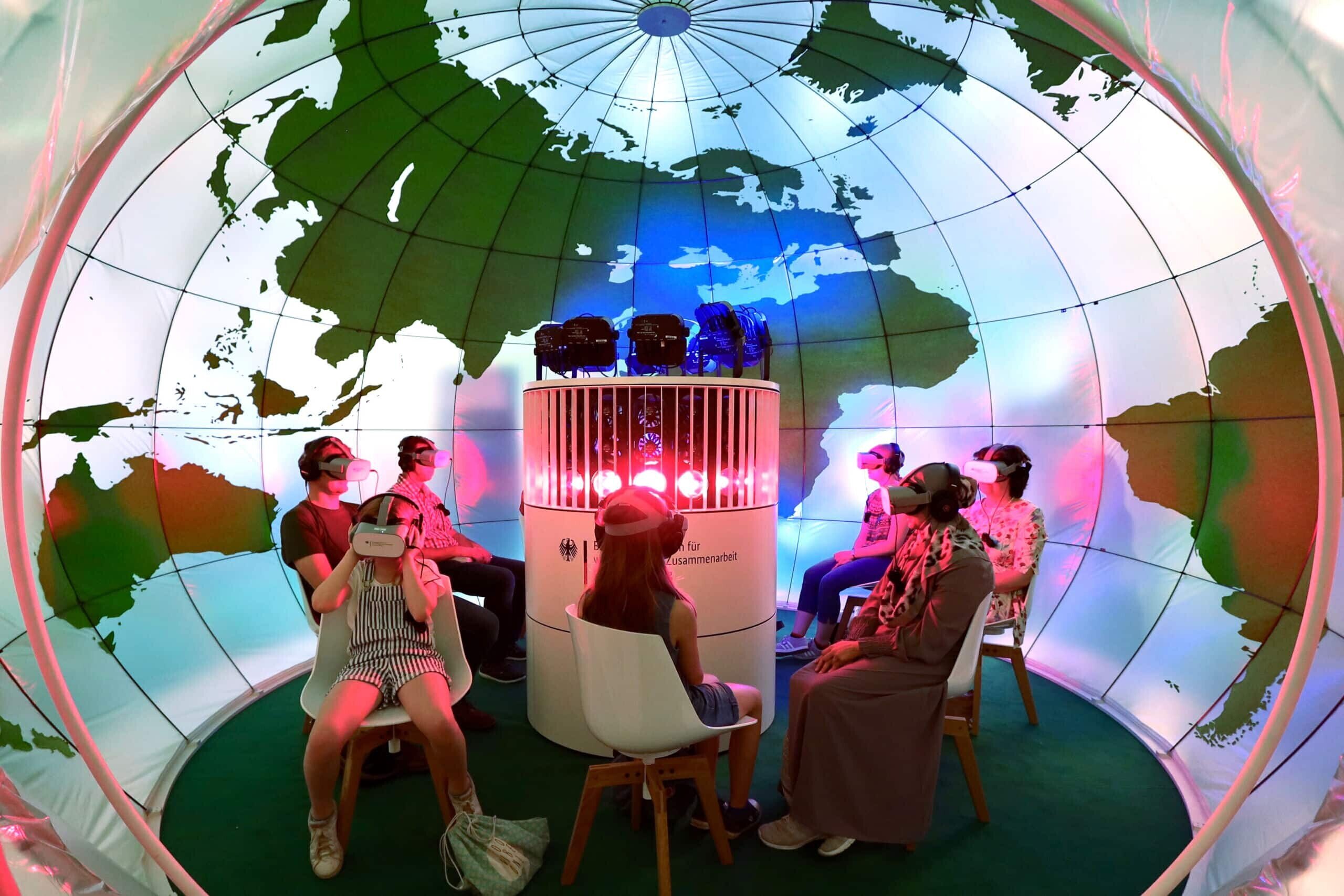 A real threat that is still very abstract for many people: Climate change is a complex topic that is difficult to make tangible in just a few sentences. At the Green Week in Berlin (17-26 January 2020), visitors to the stand of the Federal Ministry for Economic Cooperation and Development (BMZ) can experience for themselves the effects of climate change in an interactive installation.
The so-called climate dome, which was developed by the Berlin-based company Garamantis for the BMZ, allows up to 12 people to travel simultaneously via virtual reality to Madagascar, where the consequences of climate change are already being clearly felt. Visitors watch a five-minute 360-degree film about the island state and the living conditions of its inhabitants. Matching the scenes shown, the climate dome simulates heat, wind and smells, thus giving the viewers the feeling of actually being there.
"Climate change concerns each and every one of us. That is why it was particularly important to us to make the topic as tangible as possible," says Oliver Elias, the co-founder and CEO of Garamantis. Together with his team, he implemented the climate dome. "Virtual reality is a good basis for this," adds co-founder Marcus Dittebrand. "But it is above all the combination with other stimuli such as scents and warmth that makes it a real experience. We want the visitors to talk about what they have seen and to engage more intensively with it afterwards". The idea and concept for the climate dome was provided by the Berlin agency SUPER on the Spree River on behalf of the BMZ.
The BMZ will be exhibiting the Climate Dome at the Green Week from 17-26 January 2020 in Hall 1.2b of the Exhibition Grounds at the Radio Tower.