Five years of interactive technologies made in Germany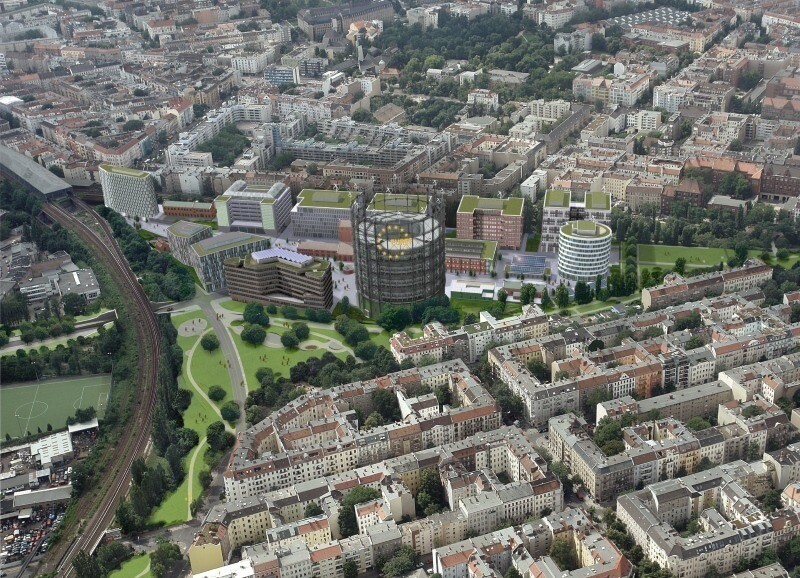 Berlin-based Garamantis can look back on a successful five-year anniversary: The media installation specialists have significantly increased their turnover and number of customers in recent years. Their references include renowned companies such as the European Space Agency (ESA) and the largest European software group, as well as public institutions such as the German Federal Ministry for Economic Cooperation and Development (BMZ) and the German Federal Government. Since autumn 2018, the Berliners have been members of the Berlin Partner Network, which offers direct access to business, politics and science in the capital. Also in the autumn, Garamantis opened its new showroom on the EUREF Campus.
More growth, new technologies
"We have achieved a good market position over the last five years and have been able to increase both sales and team size significantly. We are on course for growth and intend to focus even more strongly on our own innovations in the future", says Garamantis founder and managing director Oliver Elias. Together with Marcus Dittebrand, Elias founded Garamantis as a partner of Ars Electronica in Berlin in early 2014. In the early years, the company focused on established technological focuses such as gigapixel applications, interactive exhibitions and multitouch installations. Since 2016, this has evolved into configurable interactive products such as a multitouch scanner table, a interactive multitouch display case and a projection mapping solution, all of which have been awarded.
Showroom on the EUREF Campus and member of the Berlin Partner Network
Garamantis has been presenting its products at the renowned EUREF campus in Berlin since autumn 2018. On 130 square meters, the company set up a experience showroom with adjoining workshop, where visitors can try out interactive exhibits and experience modern presentation technologies. The EUREF campus offers a highly innovative environment with 100 internationally renowned companies and research institutes as well as several thousand trade visitors from all over the world every year, to whom the showroom has already been well received.
The company expects a further boost from its membership in the Berlin Partner Network, which was also decided upon in the fall. Garamantis was chosen to be part of the business network, to have direct access to Berlin's economy, politics and science and to help shape Berlin's future.
Reinhard Müller is the CEO of EUREF AG: "The EUREF Campus is a place of the future where established companies, start-ups, science and research work and research together on the topics of energy, mobility and digitization. Garamantis as a young company with its innovative presentation technologies fits perfectly into our EUREF community and will help us to visualize the often complex issues in a vivid way. The interactive Garamantis showroom is already an important point of contact for guests of the EUREF campus."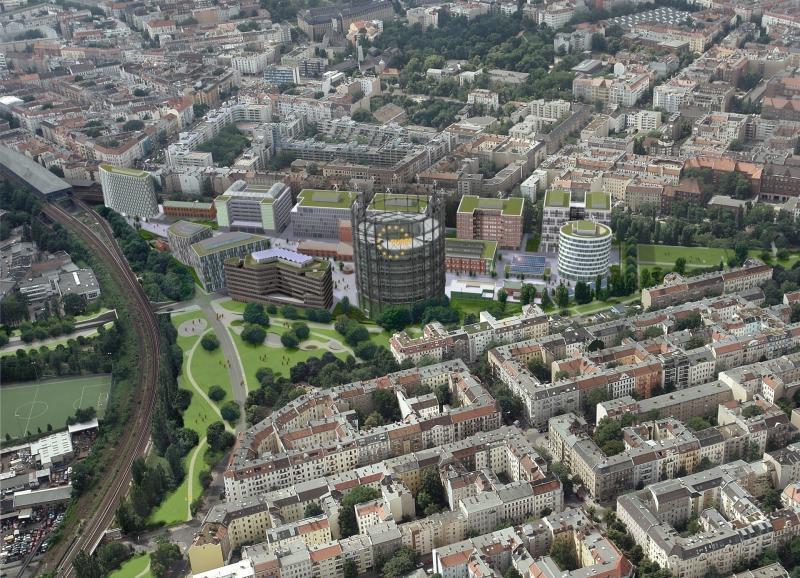 Company history: Innovations "made in Berlin"
Throughout its young history, the Garamantis team has developed technical innovations every year, making a name for itself in the exhibition and event industry. The Interactive Display Case is the first multi-touch presentation solution that allows direct interaction with the exhibit behind clear glass. In the field of multi-touch tables, Garamantis' solutions were the first to use personal sensors to precisely locate users and thus improve interaction with them. Garamantis also developed optical object recognition for intuitive interaction with flyers, business cards or products. In 2017 and 2018, the company won the IT Innovation Prize for its developments.
More corporate showrooms and interactive exhibitions
From the very beginning, the company's philosophy focused on a holistic concept that creates a new user experience through individual software development and suitably configured hardware. "The trend goes completely clearly away from individual installations to complete showrooms and fair exhibitions , so Garamantis founder Elias. In numerous projects, interactive technologies have been combined in such a way as to create media brand spaces, such as the ifesca Future Technology Centre or, in cooperation with Ars Electronica, the visitor center of the European Space Agency's ESA's Earth Observation Department.
Andreas Köster is responsible for marketing and communications at Garamantis and summarizes the company's development: "On the occasion of our fifth anniversary, we have reason to celebrate and look forward to the future with great joy. In recent years, we have been able to expand our cooperation with several partner agencies as well as win renowned customers such as the Federal Press Office, TU Braunschweig and Berlin Hyp for us. The new premises on the EUREF campus are also a perfect fit for Garamantis. We would like to thank all employees, partners and customers who have made this possible!"
Garamantis Showreel