Garamantis launches in Singapore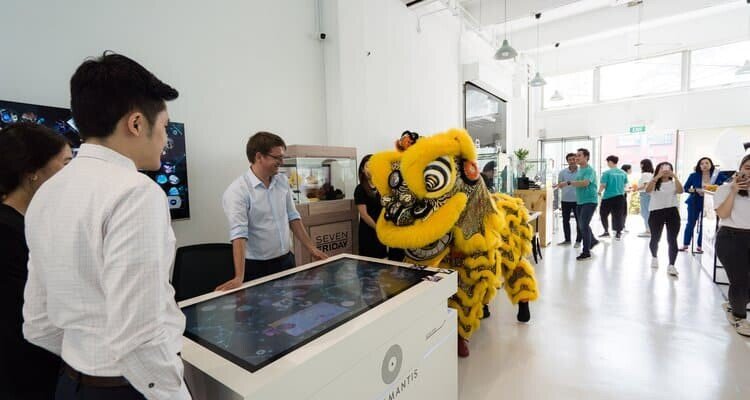 On June 28, Hustle & Bustle, a Singapore-based event agency, celebrated the office's first anniversary together with the Co-Working Space The Common Ground and at the same time the expansion of office space in the heart of the Southeast Asian city-state. Garamantis managing directors Oliver Elias and Marcus Dittebrand, accompanied by innovation consultant Norbert Hillinger, were invited to present their interactive technologies and use cases "Made in Germany" and to discuss the topic "Reinventing Customer Engagement" in an expert panel. The presentation was accompanied by the opening of the Garamantis showroom in Singapore and marked the start of an exclusive cooperation between Hustle & Bustle and Garamantis in South East Asia.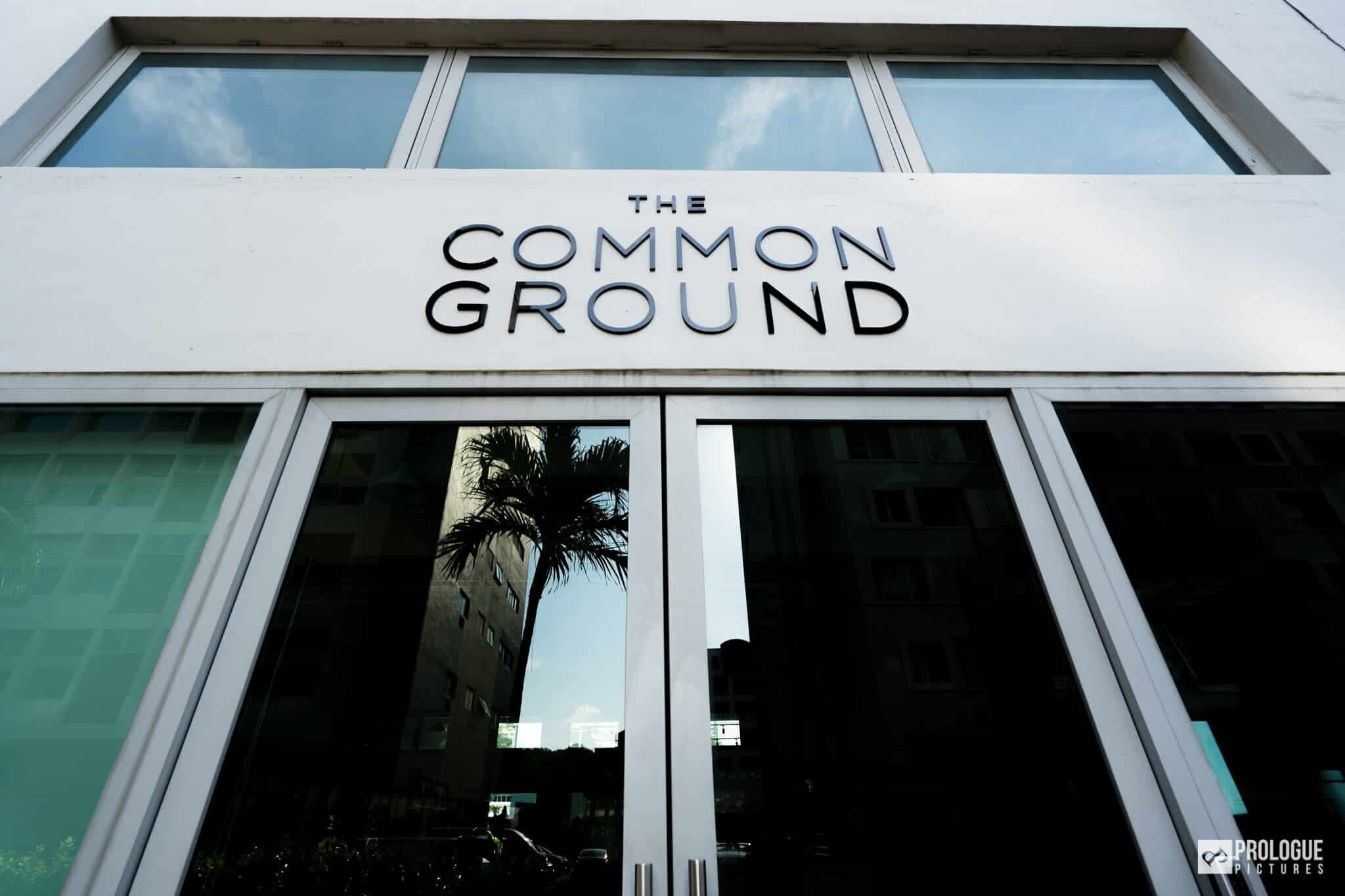 Since the end of June, Garamantis has also been officially active in Singapore. During the one-week visit at the invitation of the founders and managing directors of the event agency Hustle & Bustle, Michael Lee and Pow Ying Hern, the two Garamantis founders Oliver Elias and Marcus Dittebrand signed a cooperation agreement, which provides for an exclusive cooperation in Southeast Asia and the operation of a Garamantis showroom in the premises of Hustle & Bustle in Singapore.
Garamantis Showroom in Singapore
A first impression of Garamantis' interactive technologies such as the 55-inch multi-touch table with capacitive object recognition or the interactive showcase was given to about 200 selected customers at an event in the newly opened premises of the co-working space The Common Ground. Representatives from DBS Bank, Audi Singapore, Autobahn Motors, Lhoist and other large corporations and luxury brands from Southeast Asia were very interested in the numerous Garamantis projects to date, which could be experienced in a playful and multimedia way on the multi-touch table.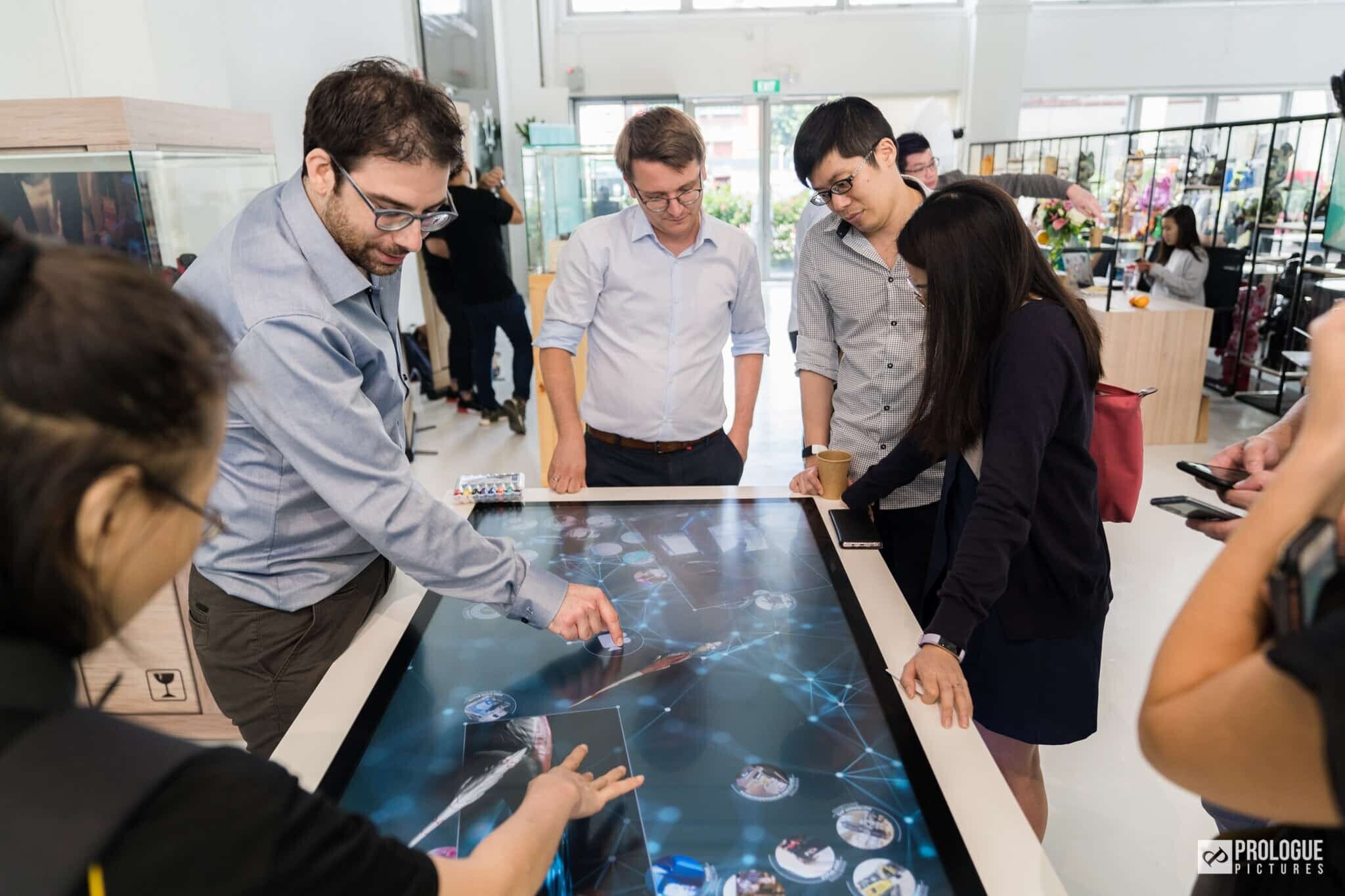 Event and Expert panel at the opening
Throughout the day, the Garamantis delegation held talks with interested contacts and discussed possible ideas for using interactive technologies at events in Southeast Asia.
The event was concluded by an expert panel, in which Garamantis Innovation Consultant Norbert Hillinger gave a short keynote speech on the topic of "Reinventing Customer Engament", which led to a subsequent discussion.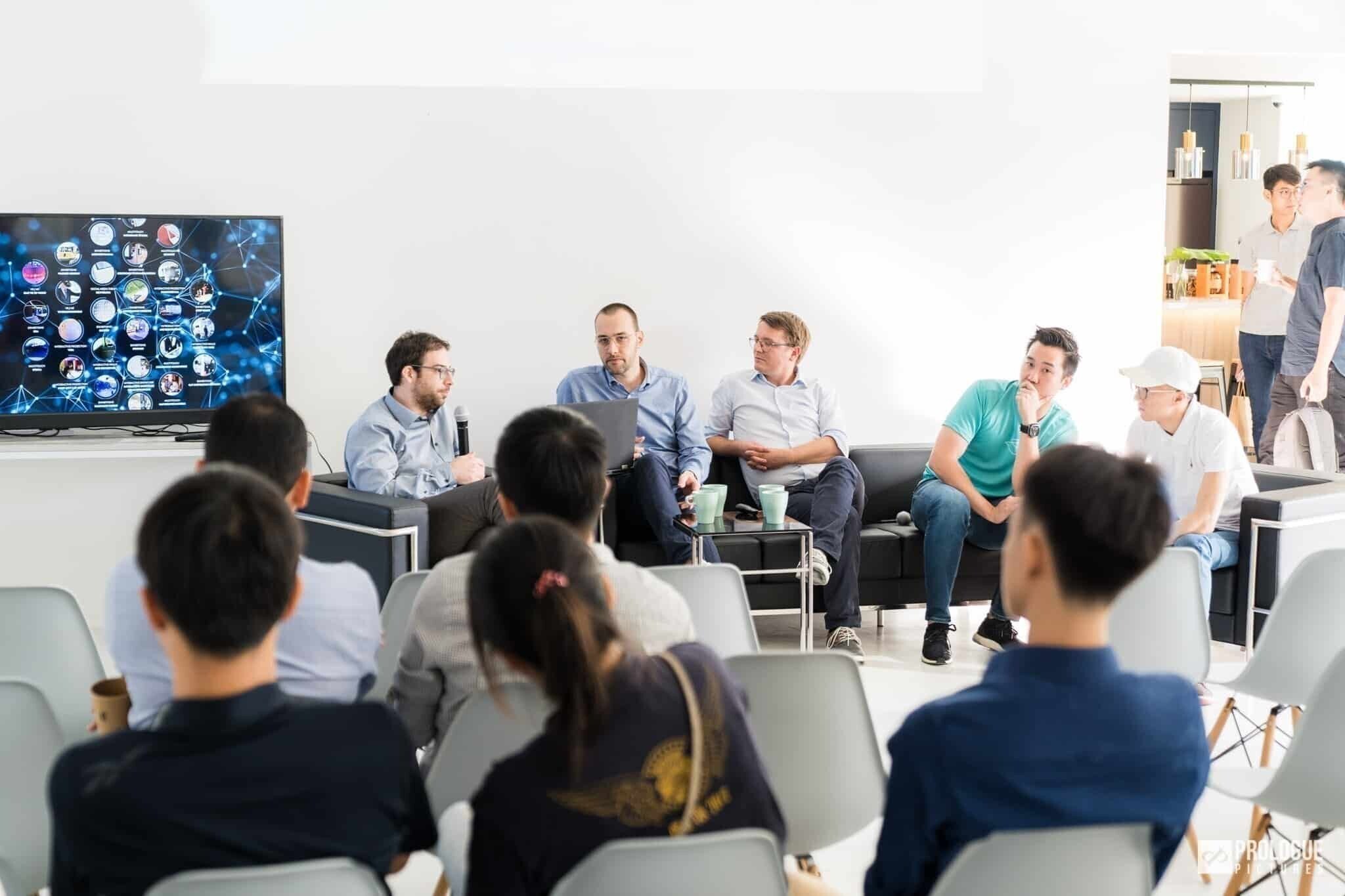 "We are very excited to work with Michael, Pow and their team at Hustle & Bustle. Southeast Asia and especially Singapore is known as a global innovation hotspot with a lot of potential for the creative use of technologies not only in the event and retail sector. We are convinced that with Hustle & Bustle we have found the right partner for our future activities in this market", says Garamantis Managing Director Oliver Elias.
Customers based in Singapore and Southeast Asia who are interested in working with Garamantis now have the opportunity to experience the multi-touch table including current project presentation and also the interactive showcase in a Showroom at the premises of Hustle & Bustle and The Common Ground.
The address is 12 Arumugam Road, LTC Building B, S409958 or contact info@garamantis.com