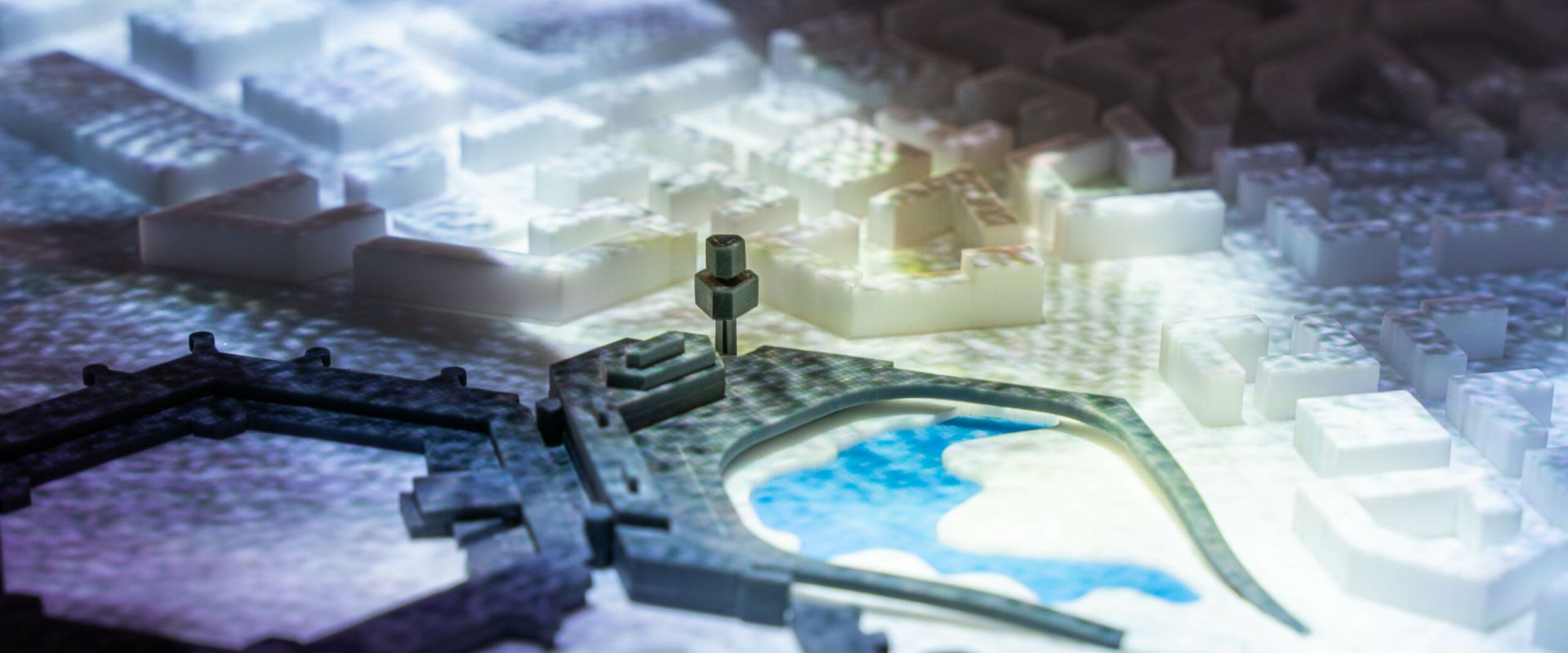 Projection Mapping Berlin TXL
In the digital exhibition at the Infocenter Berlin TXL
Starting in April, 2023, a digital exhibition at the Berlin TXL Info Center presents the projects involved in the future reuse of the former airport site to the public. With the Urban Tech Republic, a research and industrial facility for urban technologies, and the sustainable living project Schuhmacher Quarter, two model projects for the city of tomorrow are being developed in this area.
Interactive Projection Mapping On Model of Berlin TXL
Garamantis were invited to realize one of the exhibition's central digital stations: the interactive urban planning model of Berlin TXL on a 1 : 2000 scale. On this 2,5 x 1,5 m large model made of recycled acrylic, projection layers show the upcoming urban development stages and visually link them to the different innovation topics. With a few clicks on a tablet it is possible to switch between projections that immerse the static model in a dynamic sea of lights, thus using AR to playfully make the topics tangible.
Via web-based Content Management System, the project owner Tegel Project GmbH can conveniently update content and animations of this projection mapping and adapt it to the current planning status.
Innovation Park for Urban Technologies
On behalf of the city of Berlin, the Tegel Projekt GmbH is currently developing the former Tegel Airport site into an innovation park for urban technologies. This federal state-owned company employs nearly 80 people involved in the planning of building construction, technical, energy, and transportation infrastructure as well as marketing and public relations of this project. The Berlin TXL Info Center serves as a meeting point between the interested public and the Urban Tech Republic community. Admission is free.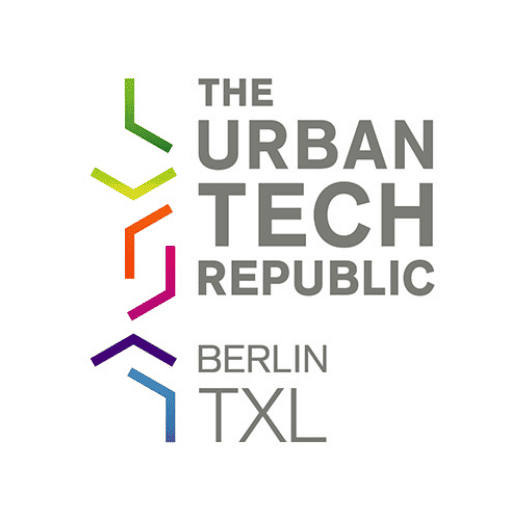 Tegel Projekt GmbH
Project Info
Kunde: Tegel Projekt GmbH
Kontext: Infocenter Berlin TXL
Umsetzungsdauer: 3 Months
Projektabschluss: April 2023
customized software and CMS
interactive projection mapping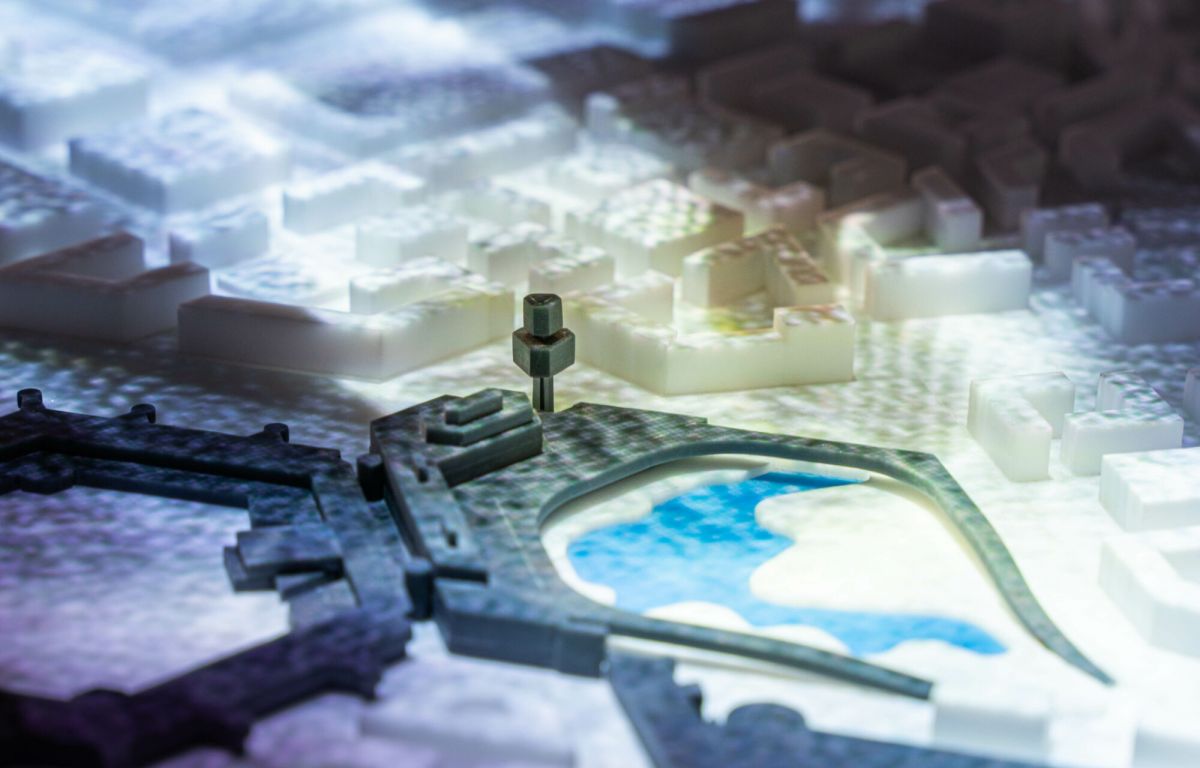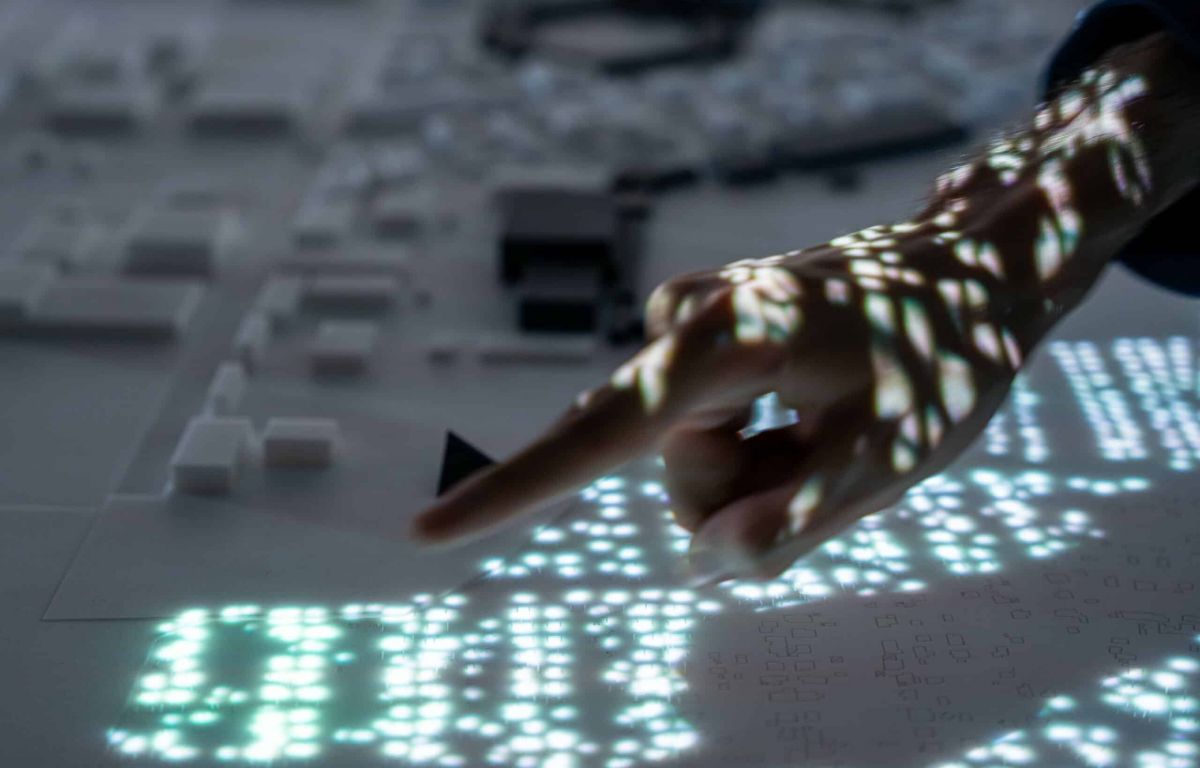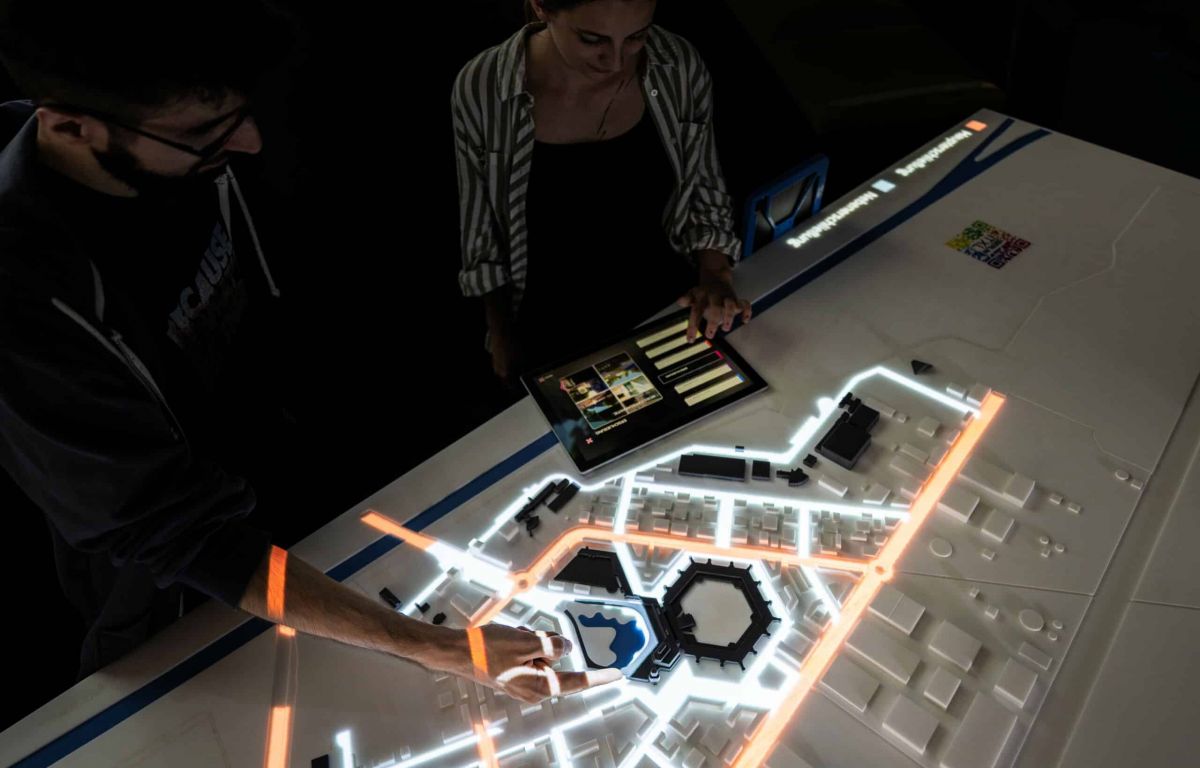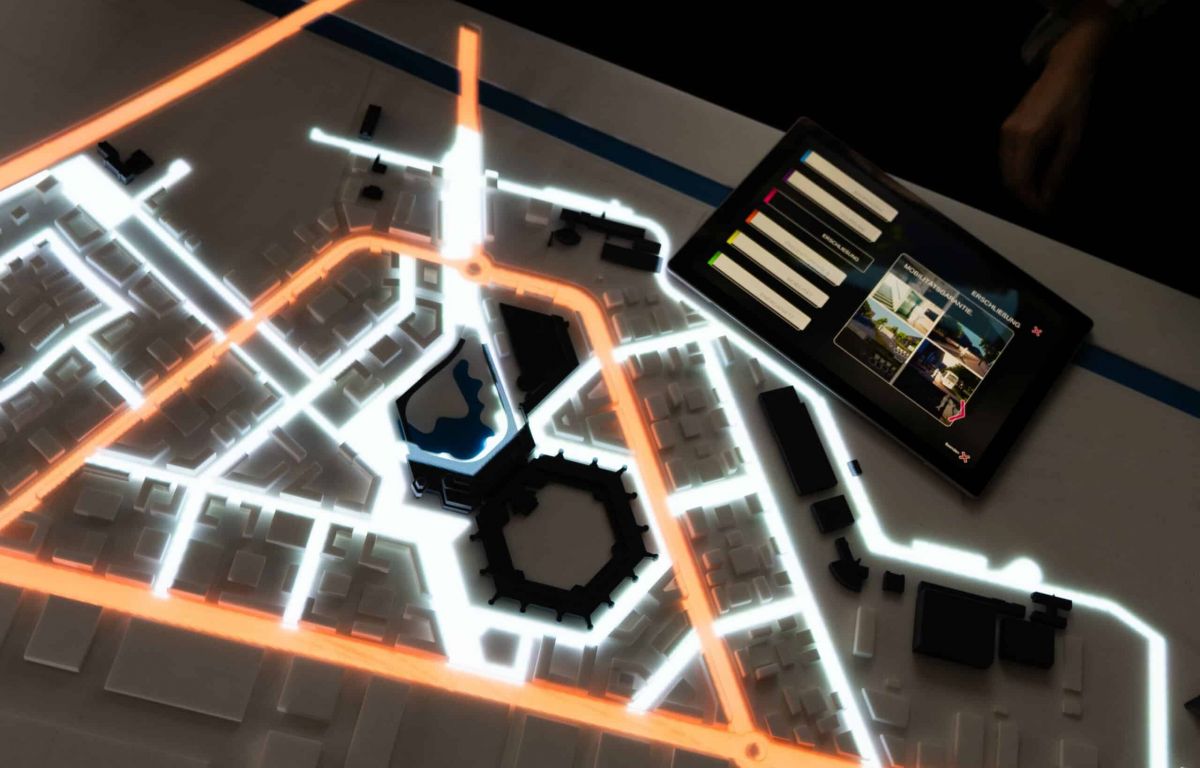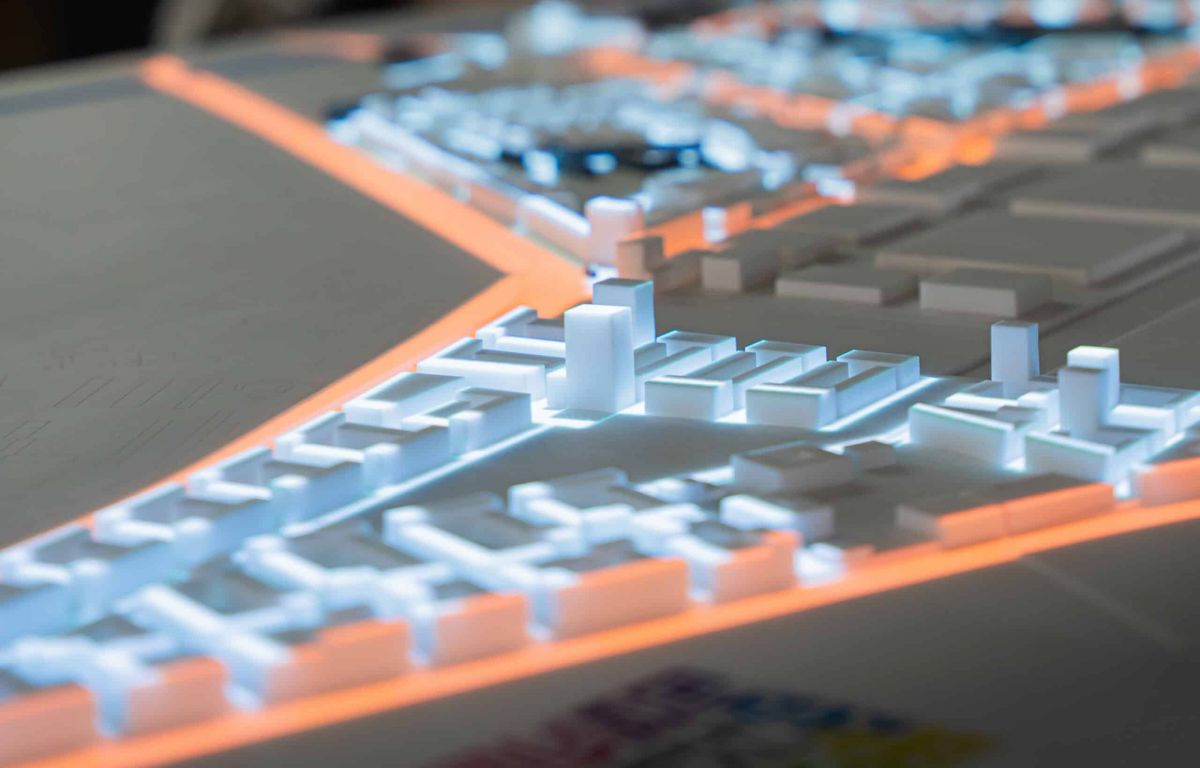 With the creative minds of Garamantis, we had a master team of digitalisation at our side for the development of the exhibition at the Infocenter Berlin TXL. Projection mapping combines the technical with a sensual presentation, adding an aesthetic dimension to the communication of urban planning.
Interactive Projection
If Walls Could Tell Stories … Make them Entertaining and Interactive, Please. Use projection mapping…