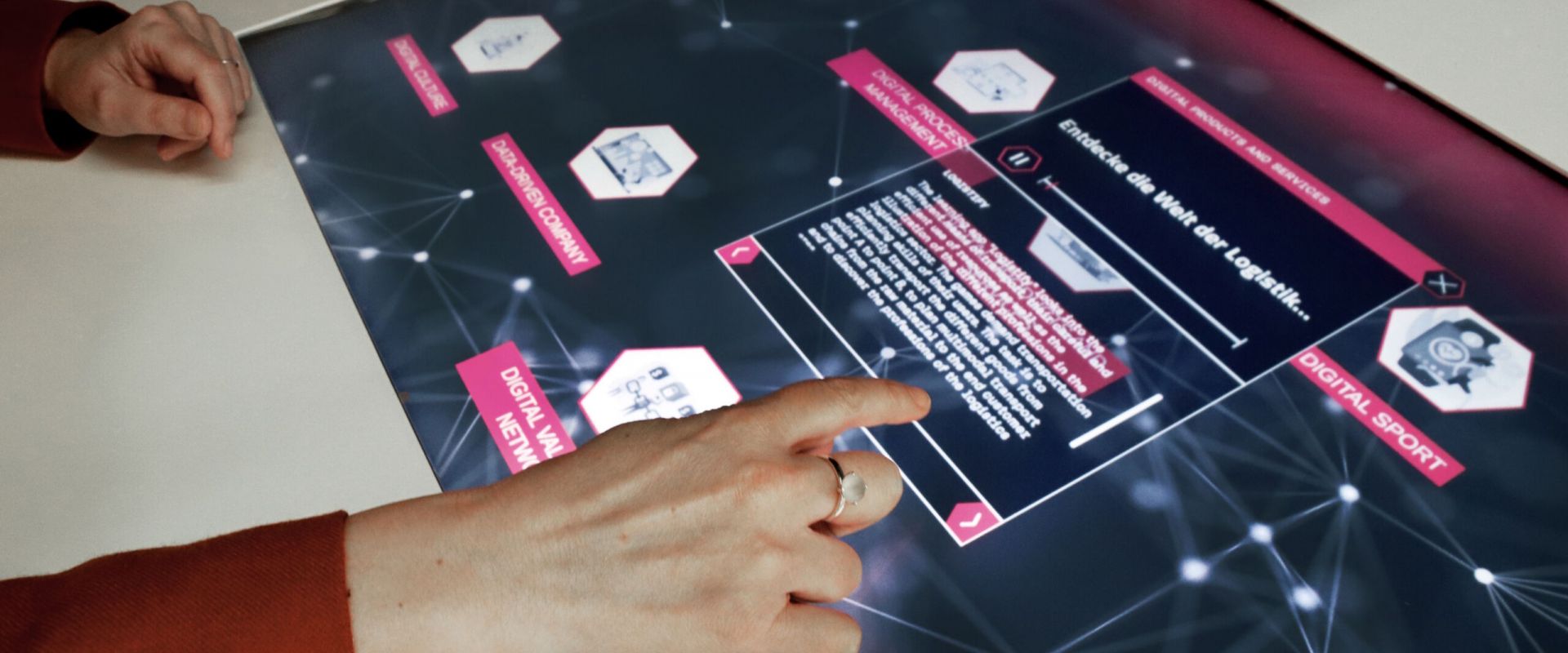 Digitalization Center at UAS upper Austria
Multi-Touch Table With Customized Presentation Software About Digitalization
"DigiSpace" is the name of the new Digitalization Center of the UAS Upper Austria. Here a digital experiential space has emerged where companies and students can interactively experience, shape, and exploit the potentials of digitalization. It puts the focus on the deployment of digital technologies in an economic context and on the new role of MGMT in the design of digital strategies. The heart of this Digitalization Center is the Digital Boardroom.
Digitalization Demonstrator
Together with our partner Ars Electronica Solutions, Garamantis has developed a multi‑touch table with custom presentation software on the subject of digitalization. The interactive table is equipped with a 55'' touchscreen on which topics like Digital Process Management, Digital Products and Services, Data-Driven Company, Digital Value Chain Networks, Digital Sustainability, and Digital Culture and Sports are arranged in a honeycomb pattern. Users can freely scale up/down, rotate, and move the individual honeycombs across the entire screen. When they shift a honeycomb to the screen's upper edge, matching content opens on a networked 75'' wall-mounted screen. The multi-user software allows several people at once to work with the system and gather and share information. Thanks to the web-based CMS, the UAS can change or update content at any time.
Photos: My Trinh Müller-Gardiner, Ars Electronica Solutions

Ars Electronica Solutions
Project Data
Client: University of Applied Sciences Upper Austria
Context: Digitalization Center «DigiSpace»
Time for implementation : 2 months
Project completion : April 2023
Custom software and CMS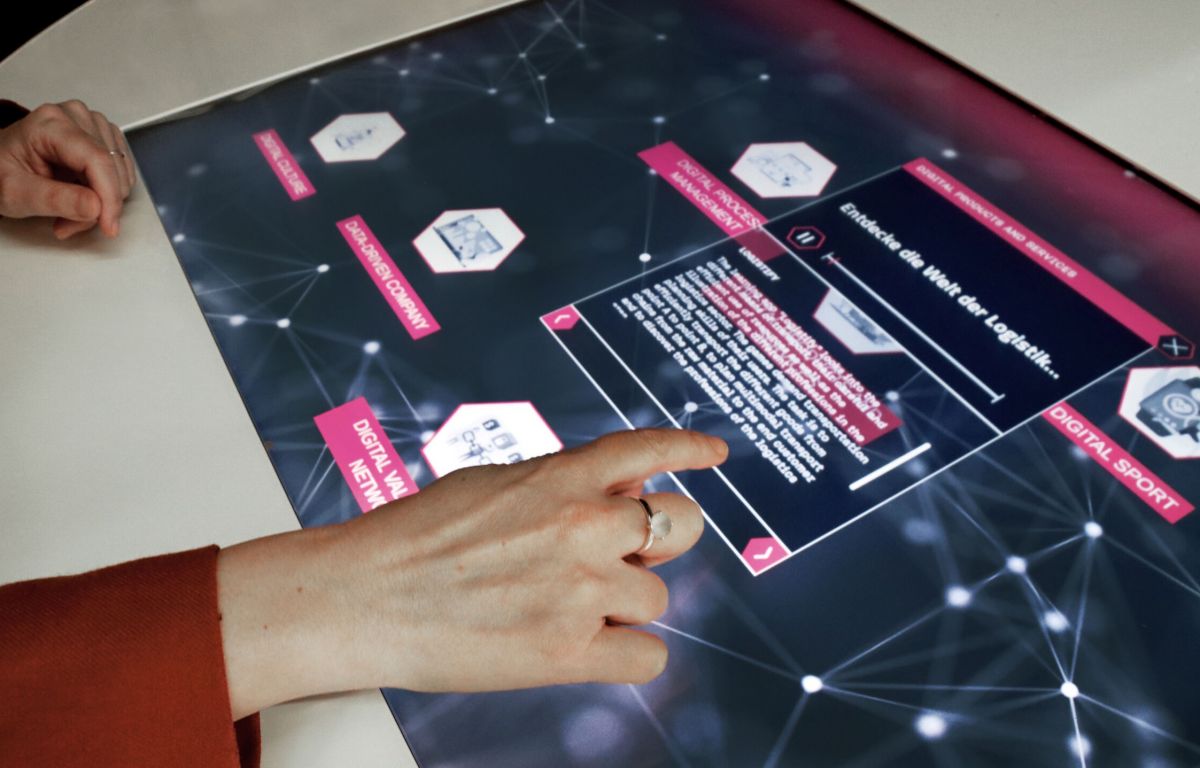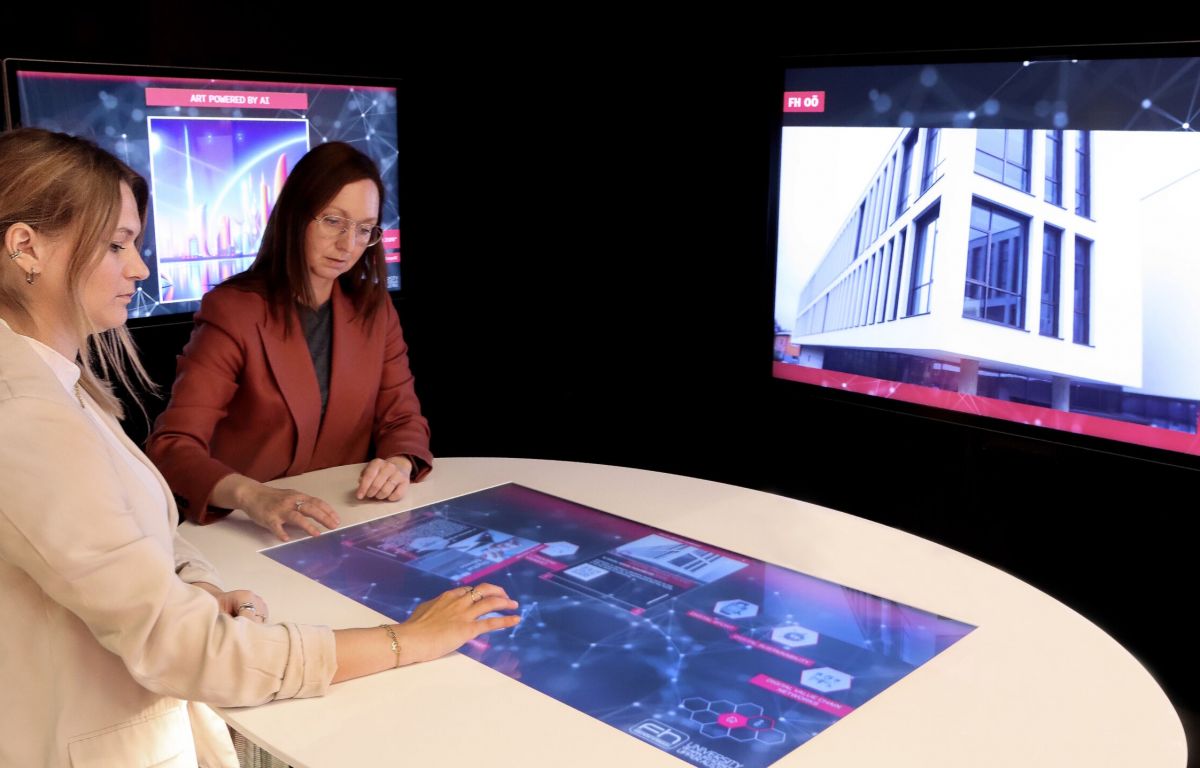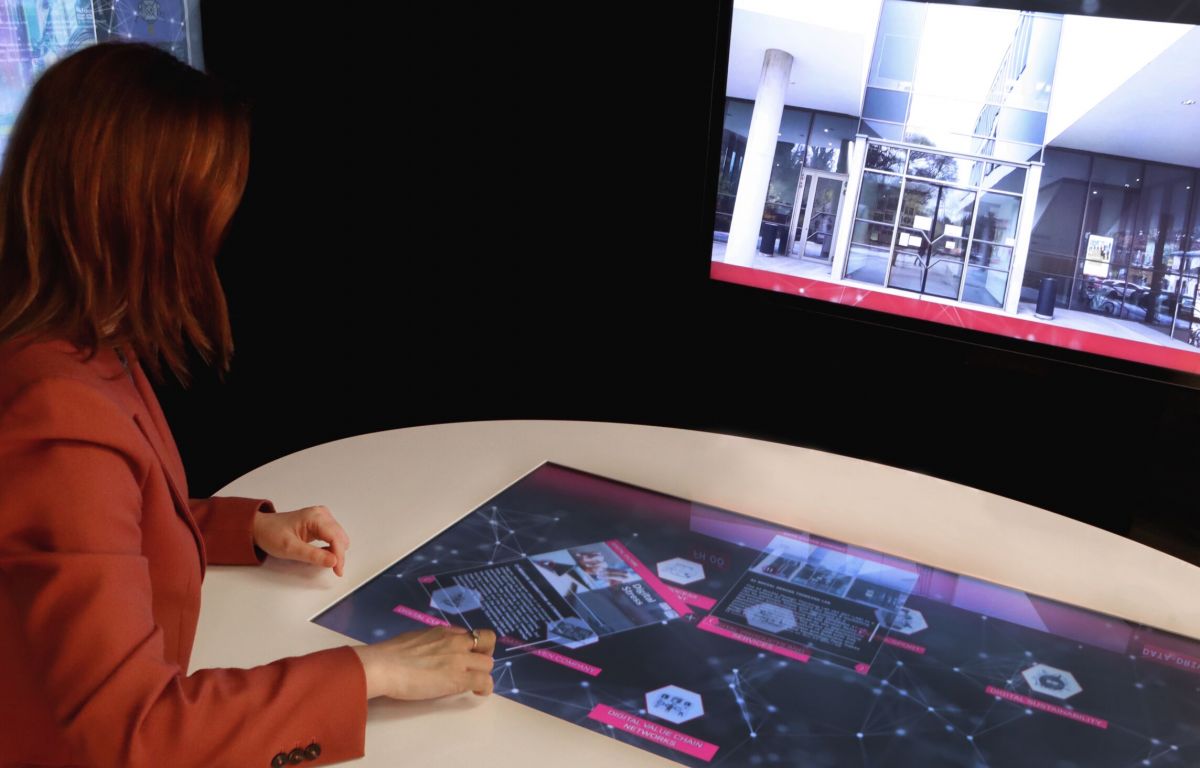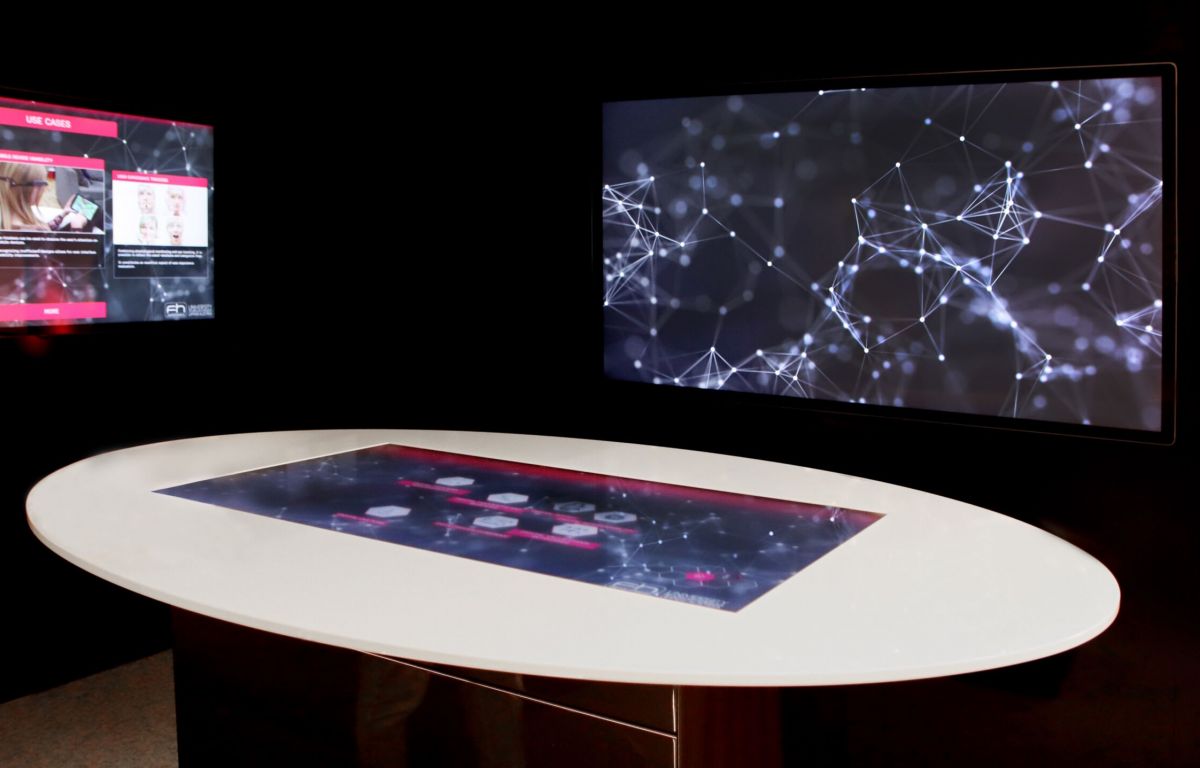 Interactive Showroom
For those who want it all: the full package immersive digital showroom experience