Visualization of all COVID-19 Papers in the Deep Space at Ars Electronica Festival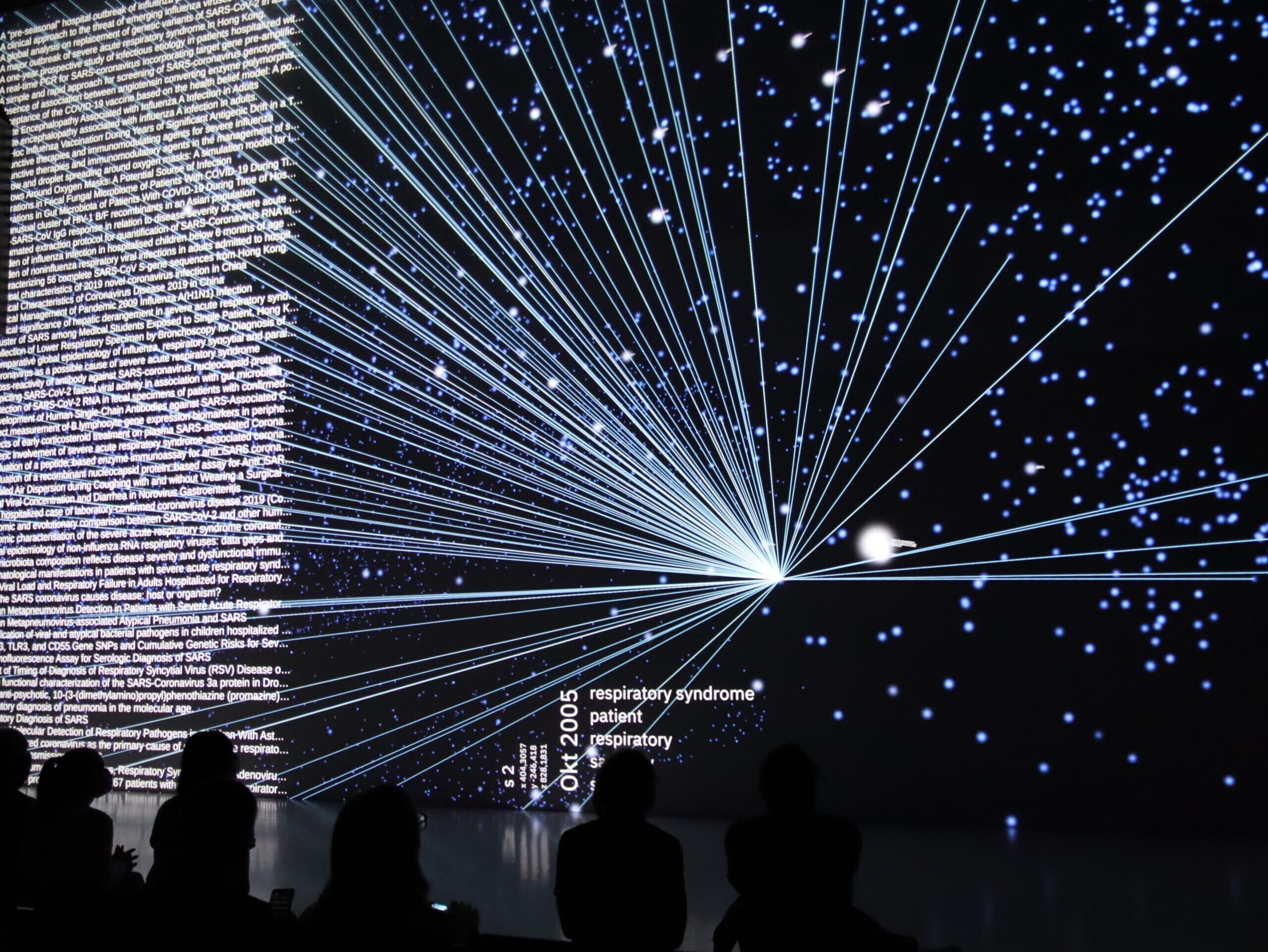 The Ars Electronica 2021 – the annual festival on the arts, technology, and society – lasted from September 8th through 12th, 2021. The festival was designed as a dual online/offline event taking place in Linz, Austria, and 86 other locations across the globe.
Like every year, this year as well we at Garamantis were involved in several of our partner's projects. The subject matter concerned couldn't have been any more up to date, nor could its visualization have been more poignant and sophisticated: in Ars Electronica Center's Deep Space we present a dynamic real-time 3D application visualizing all 600.000 scientific papers on the SARS-CoV 2 virus that have been published to date. All that in a Deep Space 8K 16 x 9 m large wall projection.
Visitor groups standing in the center of this immersive projection were able to experience the chronological, geographic, and content-related evolution of scientific insight into COVID 19 over time. This Garamantis application was controlled by a presenter by means of a controlling device, who was thus able to react spontaneously to the audience's questions or concerns and adapt the visualization accordingly. From an overview of entire cohorts of COVID 19 research right down to details on the author of one particular study, anything is possible in this application designed especially for the Deep Space. All data used come from a "Cord 19" Open Data Set provided by the Allen Institute of AI, which have been analyzed and processed by a data scientist at Garamantis by means of unsupervised learning.
For the amazing collaboration, our thanks go out to:
• Dario Rodighiero (https://twitter.com/dariorodighiero) of metaLAB at Harvard
• Eveline Wandl Vogt (https://twitter.com/caissarl) of the Austrian Academy of Sciences
• Elian Carsenat (https://twitter.com/ElianCarsenat), founder of NamSor SAS
• and the entire Ars Electronica Solutions team.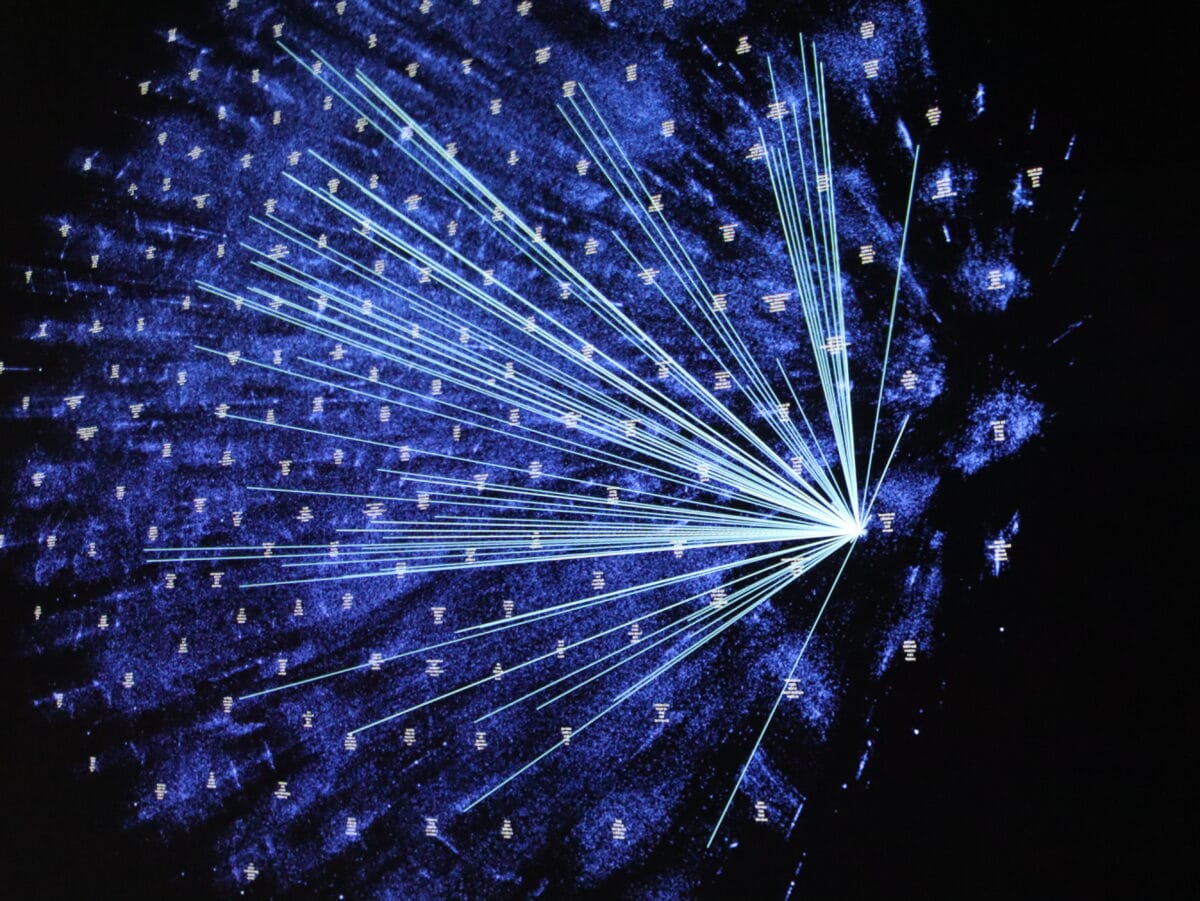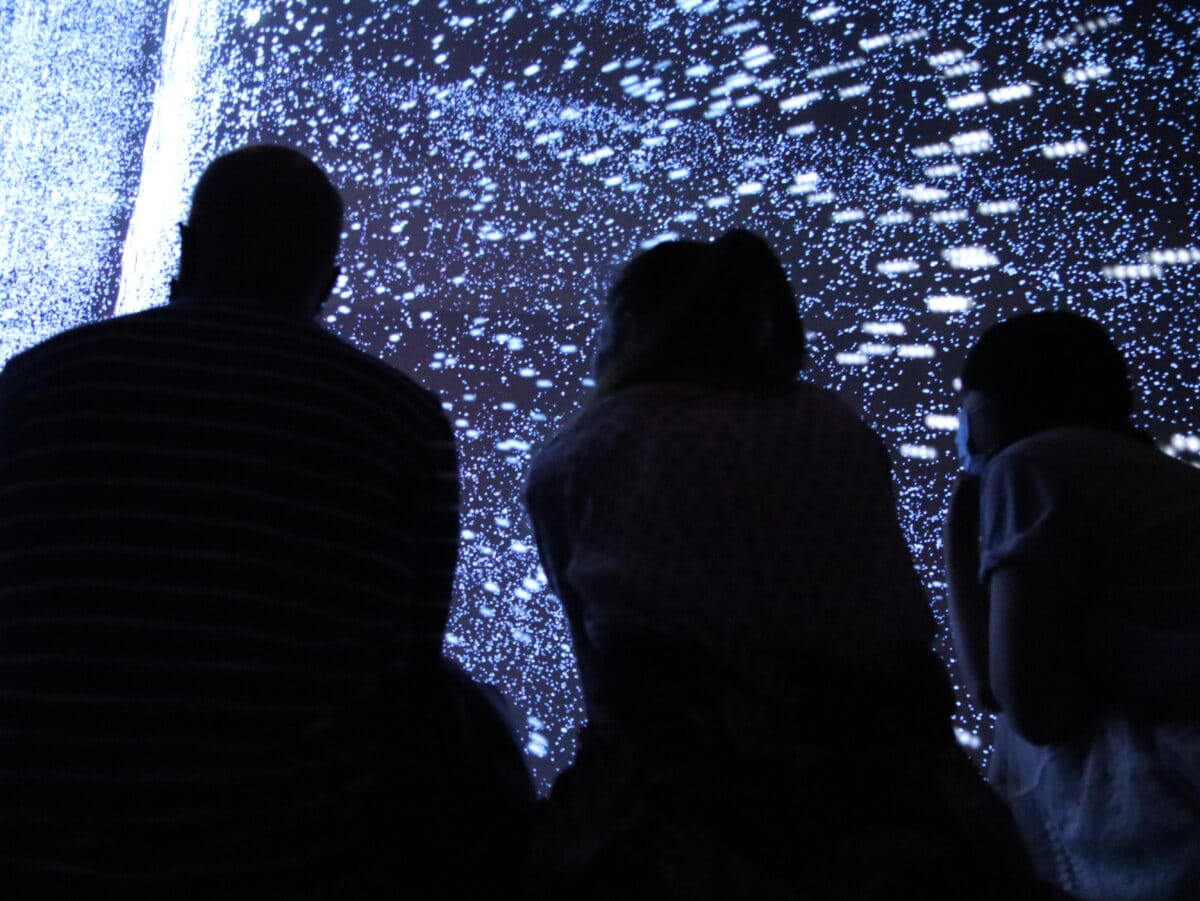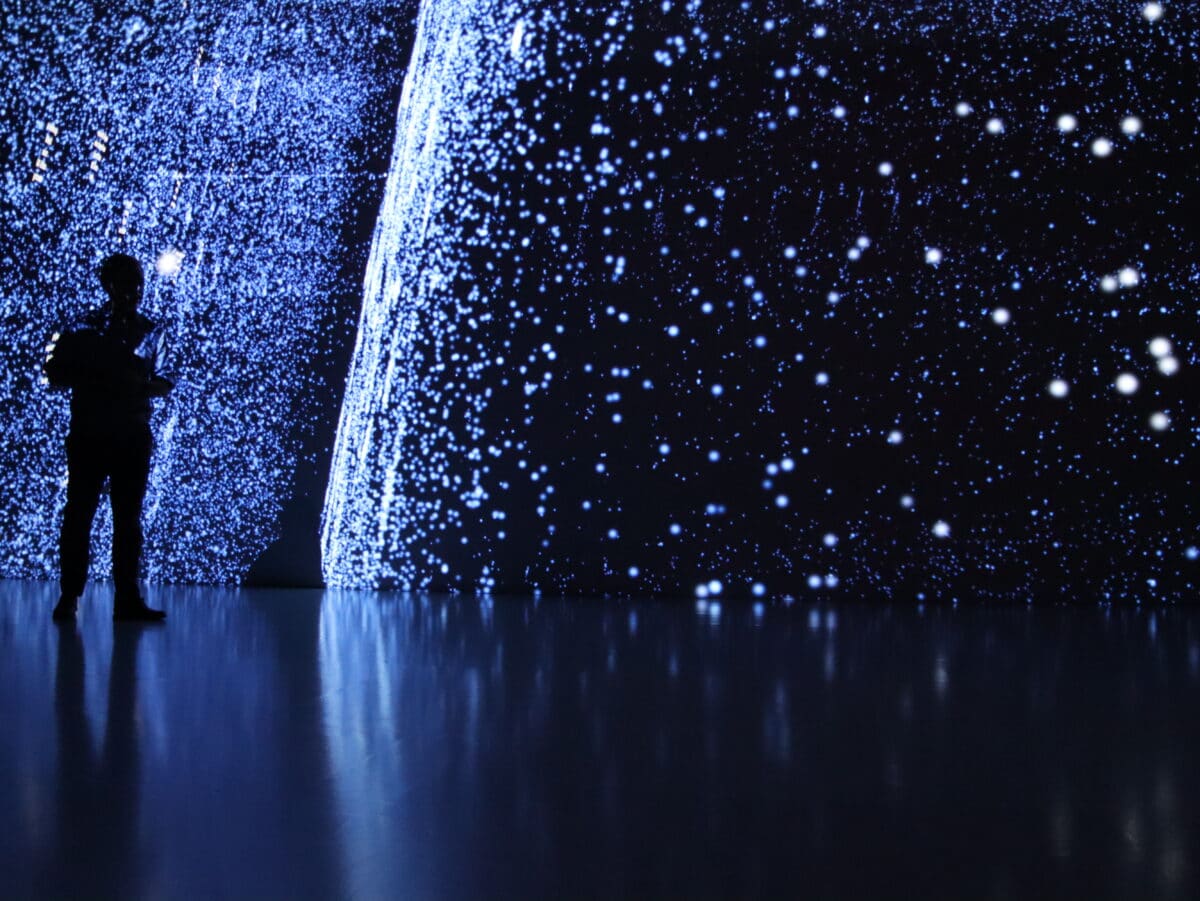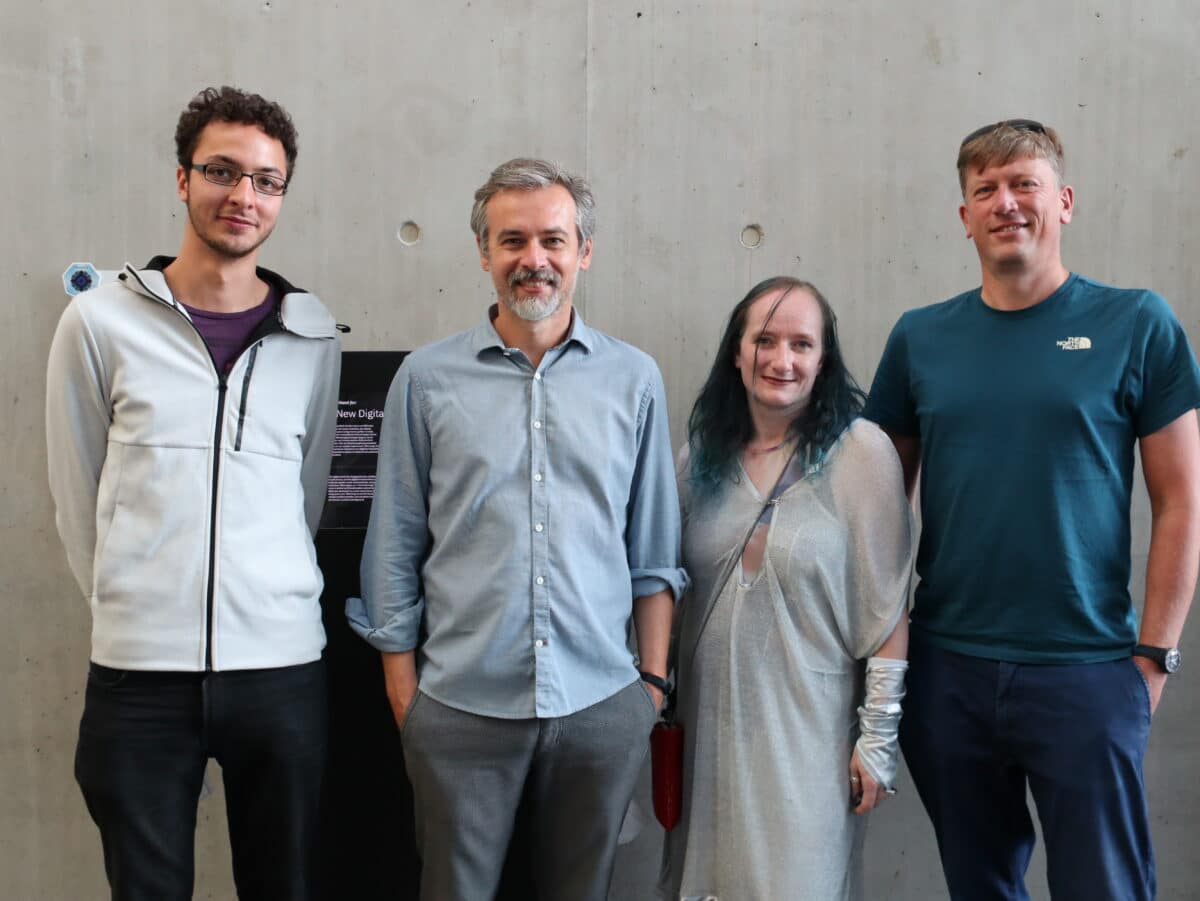 Der Deep Space 8K
Images: Ars Electronica Solutions / My Trinh Müller Gardiner