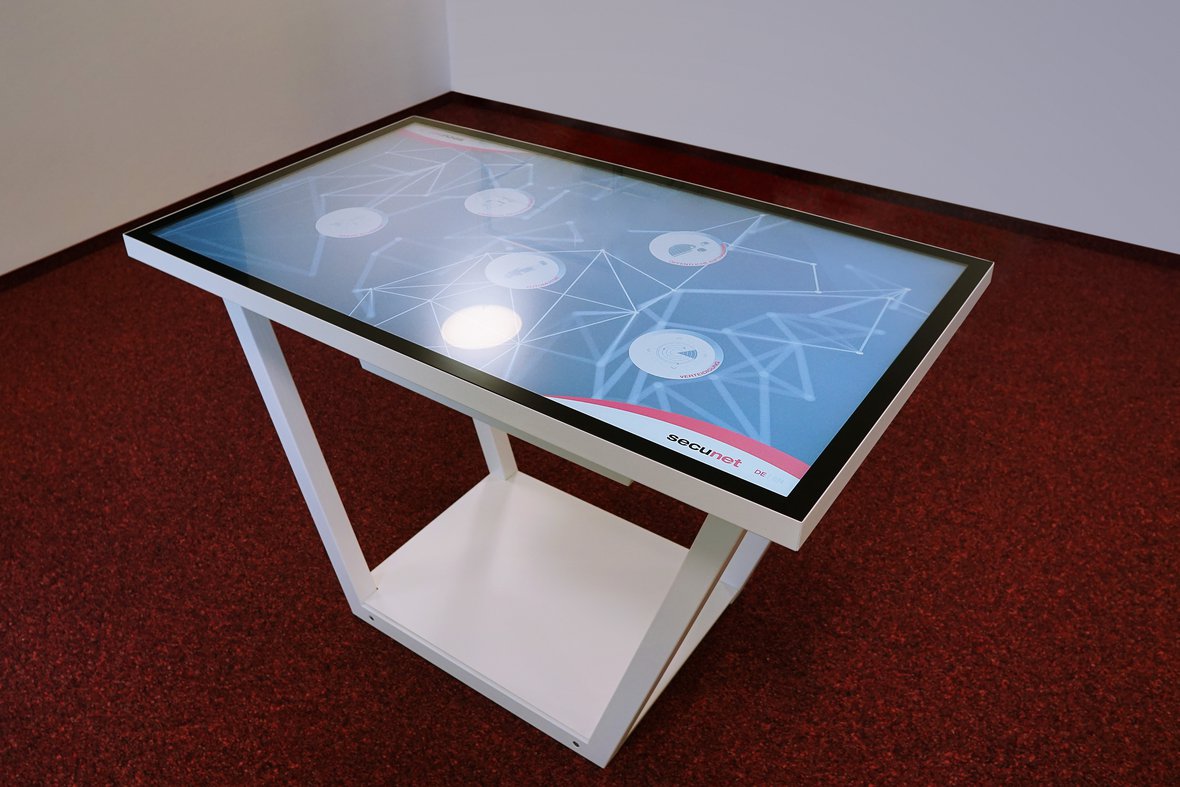 Showroom secunet
multi-touch table with metal frame as a central presentation tool
For the interactive presentation of IT high-security solutions at the company headquarters in Essen/Germany, the secunet Security Networks AG uses a multi-touch table with customized software made by Garamantis.
As the showroom's central presentation tool, the table serves to familiarize select clients with the company's services, products and credentials, and the content used is very diverse. Nevertheless, it offers insight into various customer segment-related challenges and the respective matching IT solutions in a pleasantly easy manner.
The Ultra‑HD multi-touch surface of this installation was styled to match the company's corporate design and shows an animated grid that reacts to up to 80 parallel touch and gesture inputs. The central nodes of this network, via which several freely movable info cards can be selected, represent the separate divisions of the company. Images, videos, infographics, and animations visualize challenges in the field of IT security as well as secunet's matching solutions. At a touch of the secunet logo, the grid transforms into a map of Germany that shows the secunet sites, along with image footage and graphics about the company's history and development.
All content of the multi-touch table can be organized conveniently via the bilingual CMS that facilitates both flexible and precise configuration.
Not only the software, but the physical design of the Garamantis table as well blends in perfectly with the already existing showroom: the custom-made powder-coated metal frame in matt white possesses a concealed cable routing. Booting and shutdown of the installation works via key switch. Thanks to its modular build and a handy wheel-mounted transportation box, the table can also be used at trade shows to present a product portfolio adapted to different target audiences.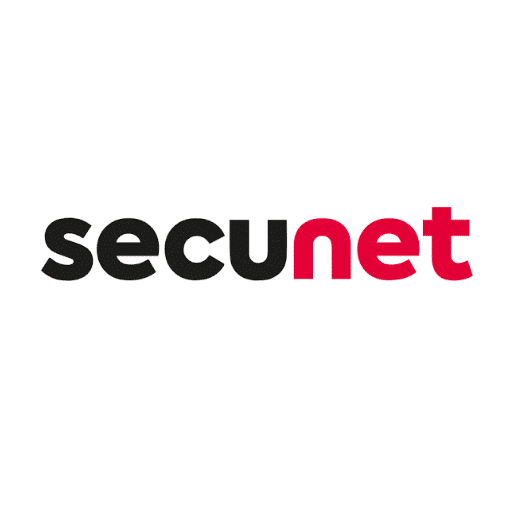 secunet Security Networks AG
Project facts
Client: secunet Security Networks AG
Context: secunet Showroom Essen
Implementation time: 8 weeks
Finishing date: July 2018
Multi-touch table design metal frame
interactive grid
secure content management (CMS)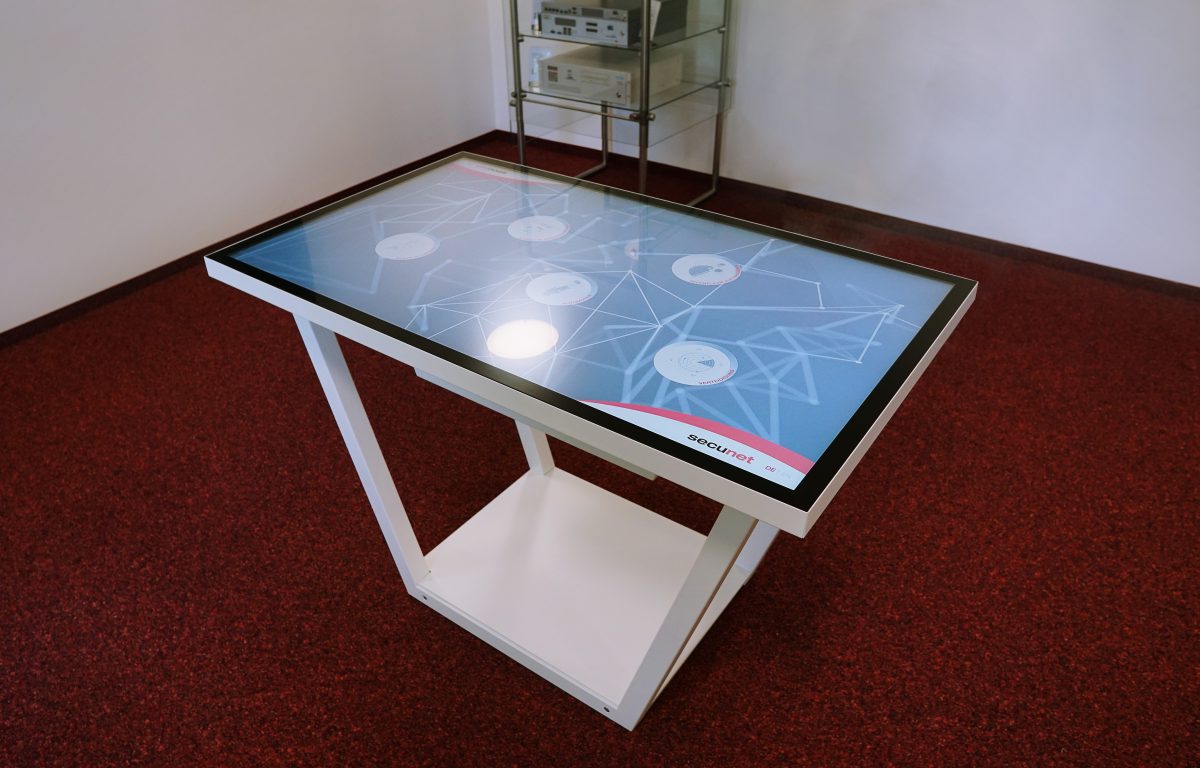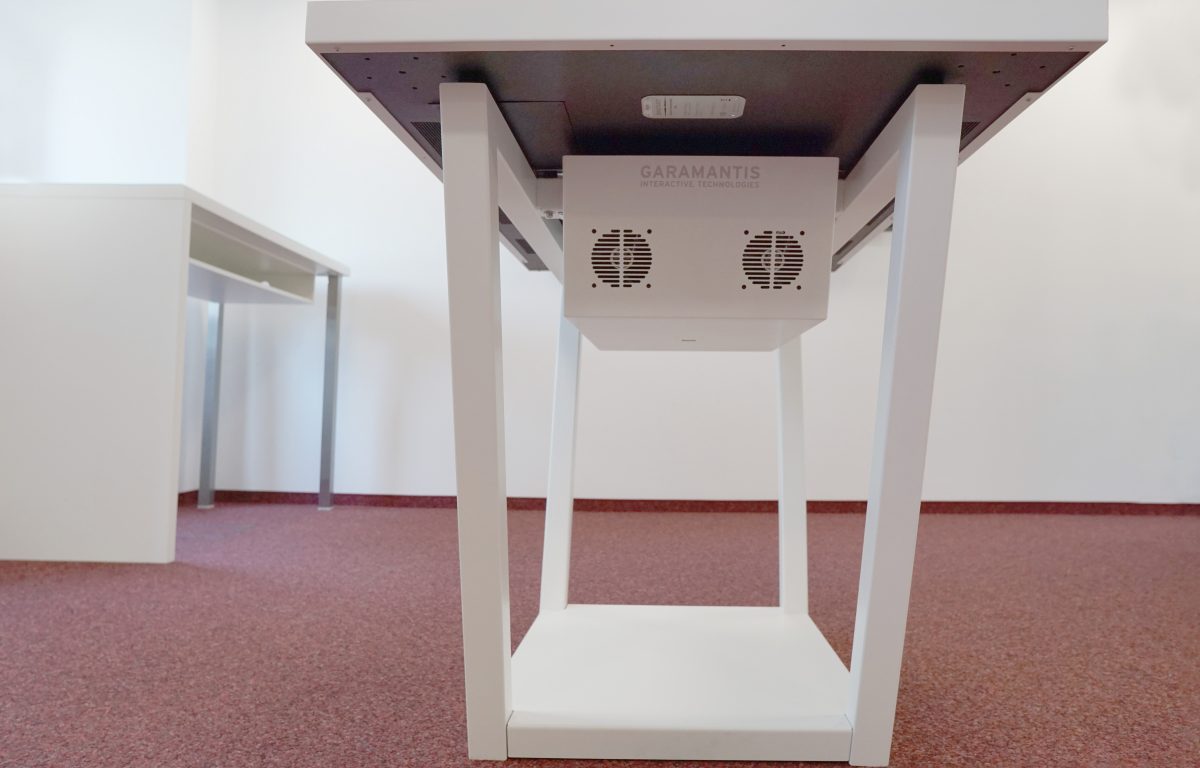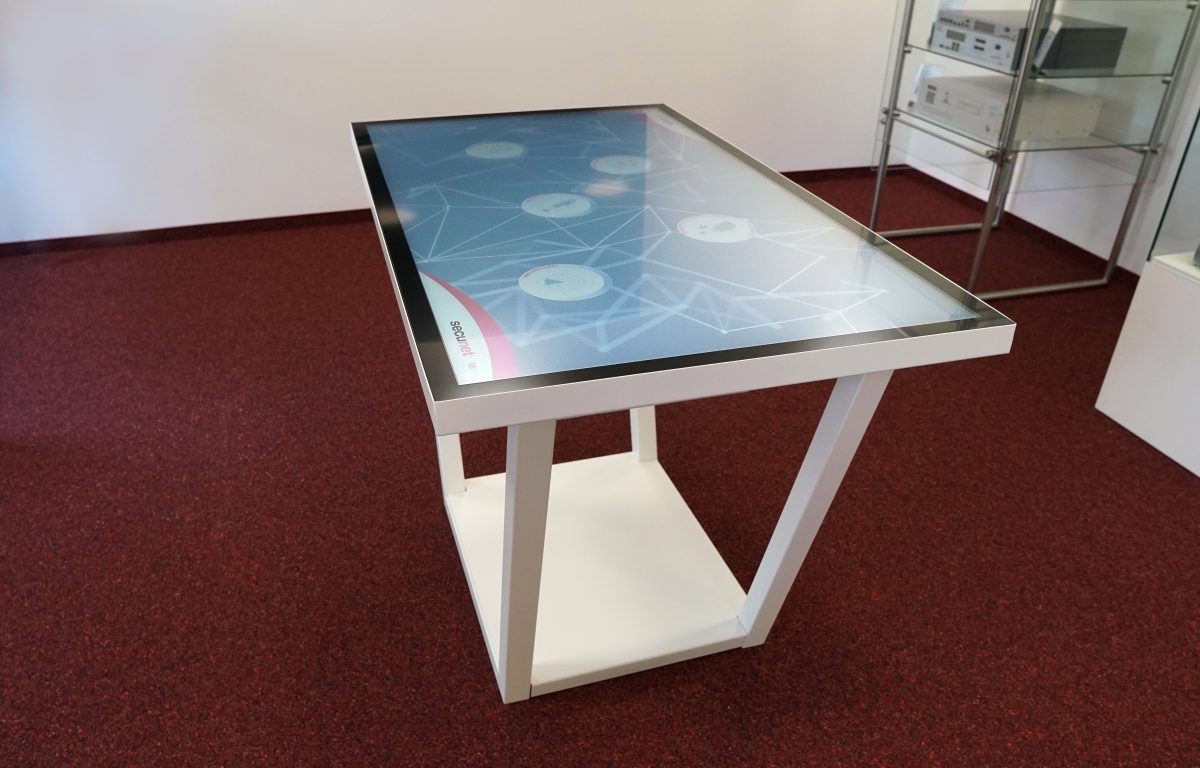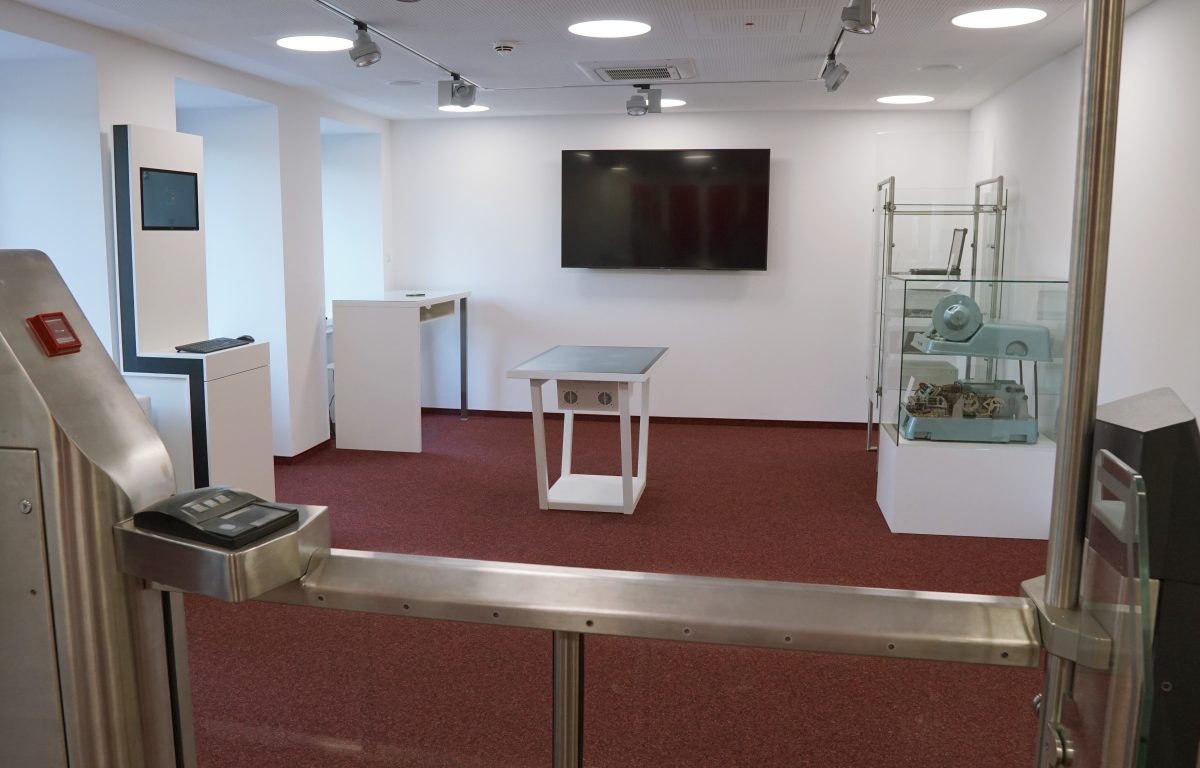 Working with the Garamantis team was both inspiring and constructive. The team was very competent and always had the right solution to my many questions and requirements. The whole package has absolutely convinced me!