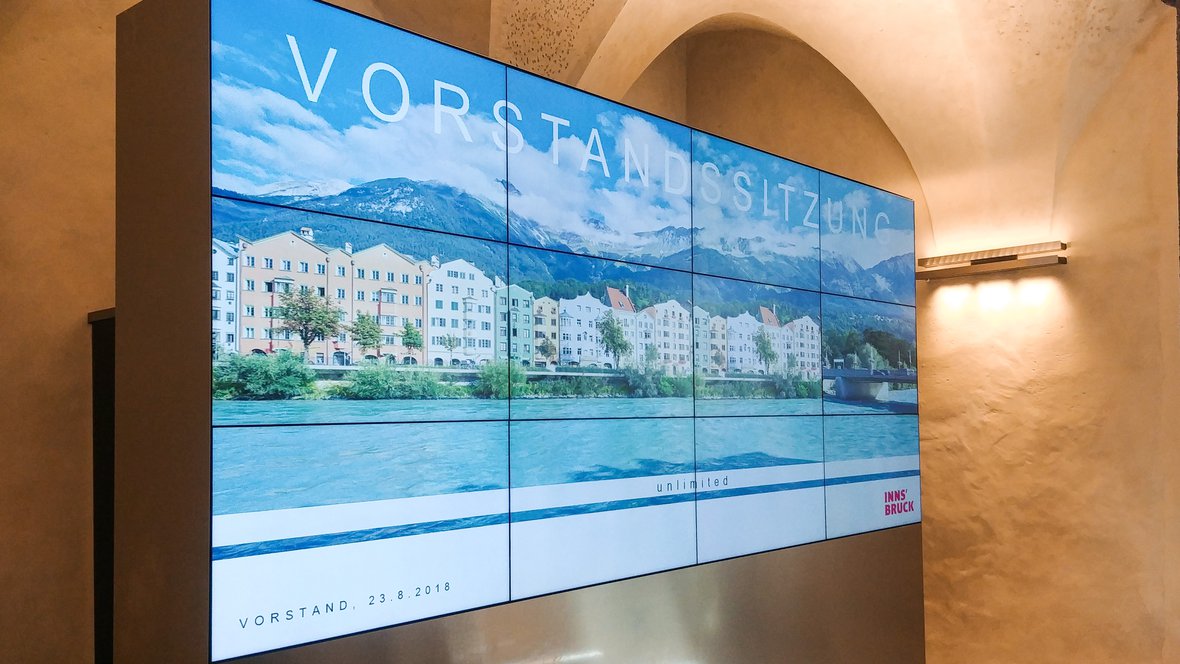 Innsbruck Information Center
Innsbruck Information Center – State-of-the art visitor center in time honored premises
With roughly 500.000 visitors every year, the Innsbruck Info is the most visited tourist information in all of Tyrol (Austria). On behalf of Ars Electronica Solutions, Garamantis has realized a number of interactive installations here that are fed with content through one central exhibition control.
Located in one of the city's most central spots, the historical building that houses the Innsbruck Info affords an intriguing combination: whereas the columned hall is a genuine gem of renaissance architecture, modern state-of-the-art touch screens and display walls provide information to supplement the advice given by the staff.
A series of touch-screens facilitate both exploration of individual content as well as an immediate experience of the city, by choosing thematically edited virtual tours to Innsbruck's most popular tourist attractions in the 'Story' function. On several maps, visitors can select and filter POIs in order to retrieve in-depth information on the respective locations.
As the venue's particular eye-catcher serve two high-resolution display walls: one of them with 10 screens arranged across the corner, and another one with a total of 12 individual screens. They illustrate the beauty of the Tyrolean region with impressive images and video footage and whet the visitors' appetite for further explorations.
Pictures: Copyright Ars Electronica

Ars Electronica Solutions
Project facts
Client: Ars Electronica Solutions
Context: Innsbruck Info
Implementation time: 8 Weeks
Finishing date: August 2018
Large screen wall installations
Multitouch stations with interactive maps
Central CMS for control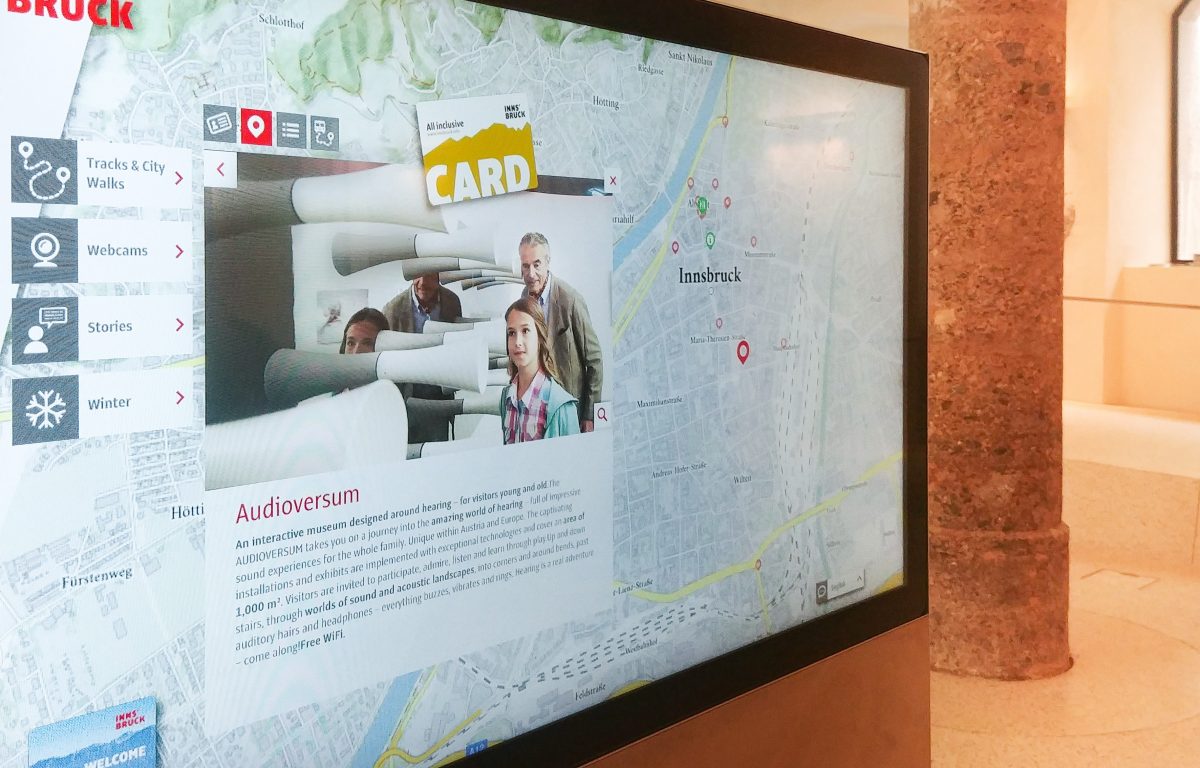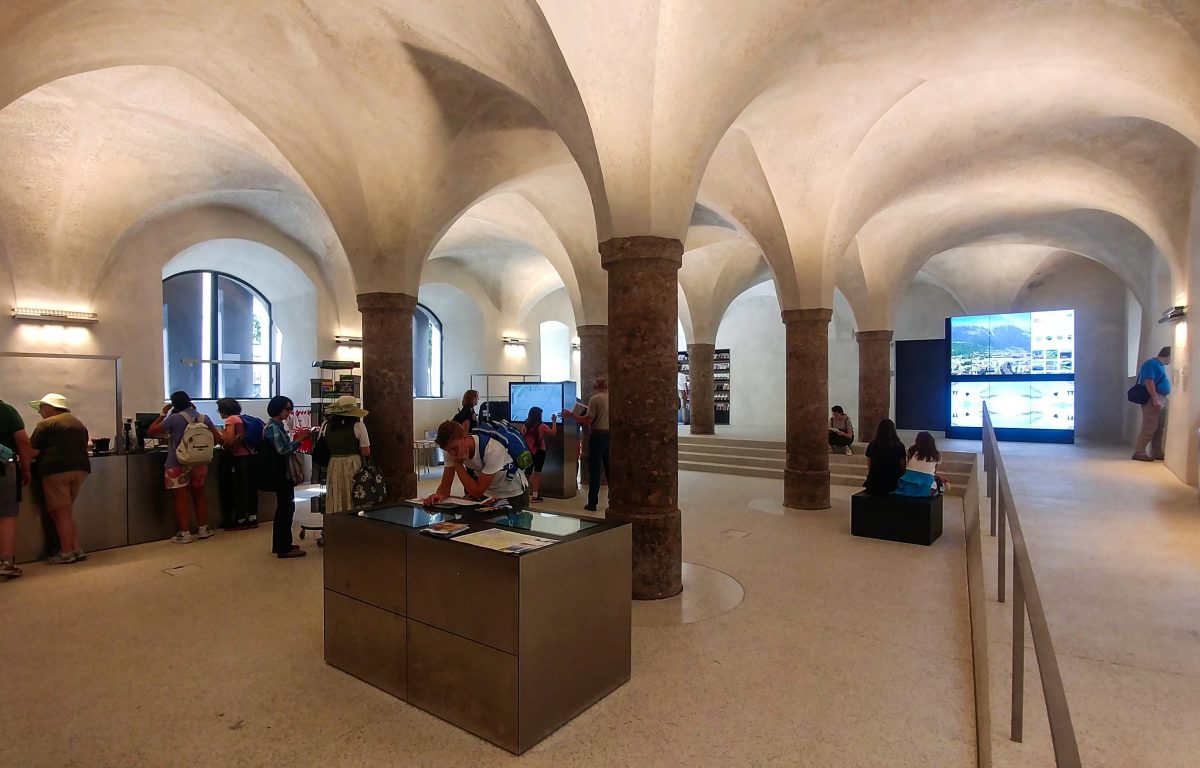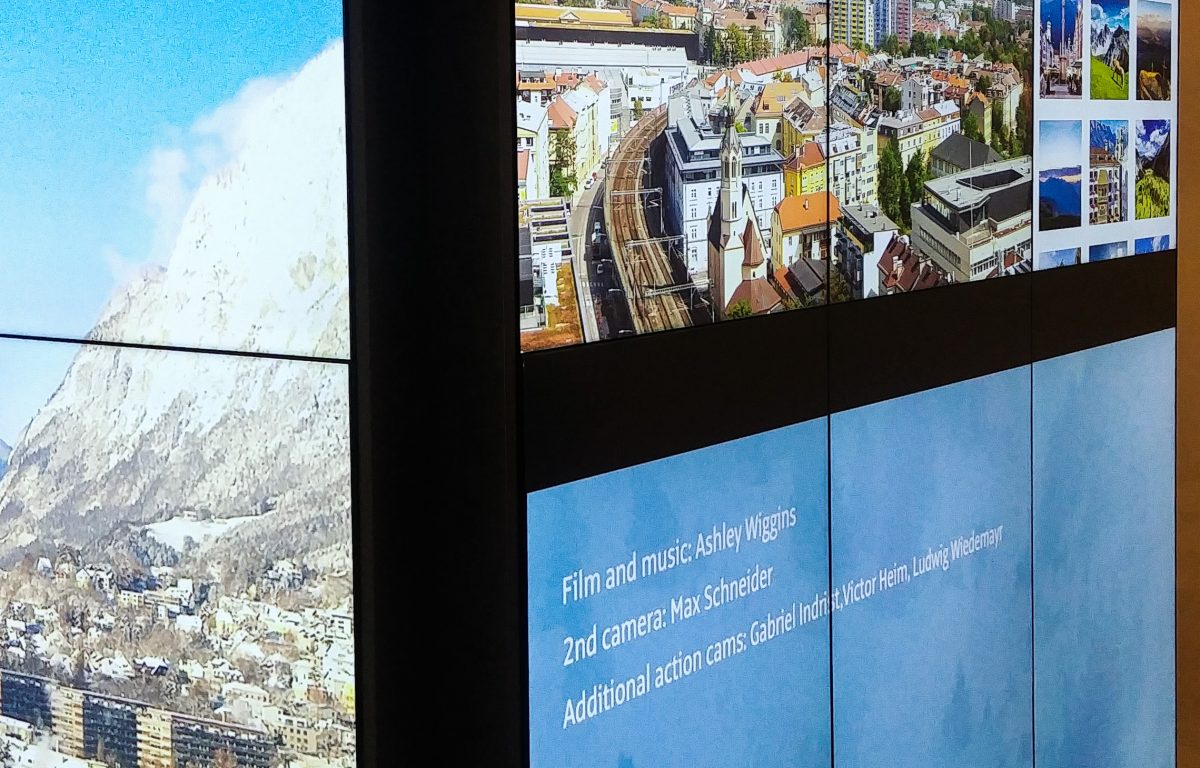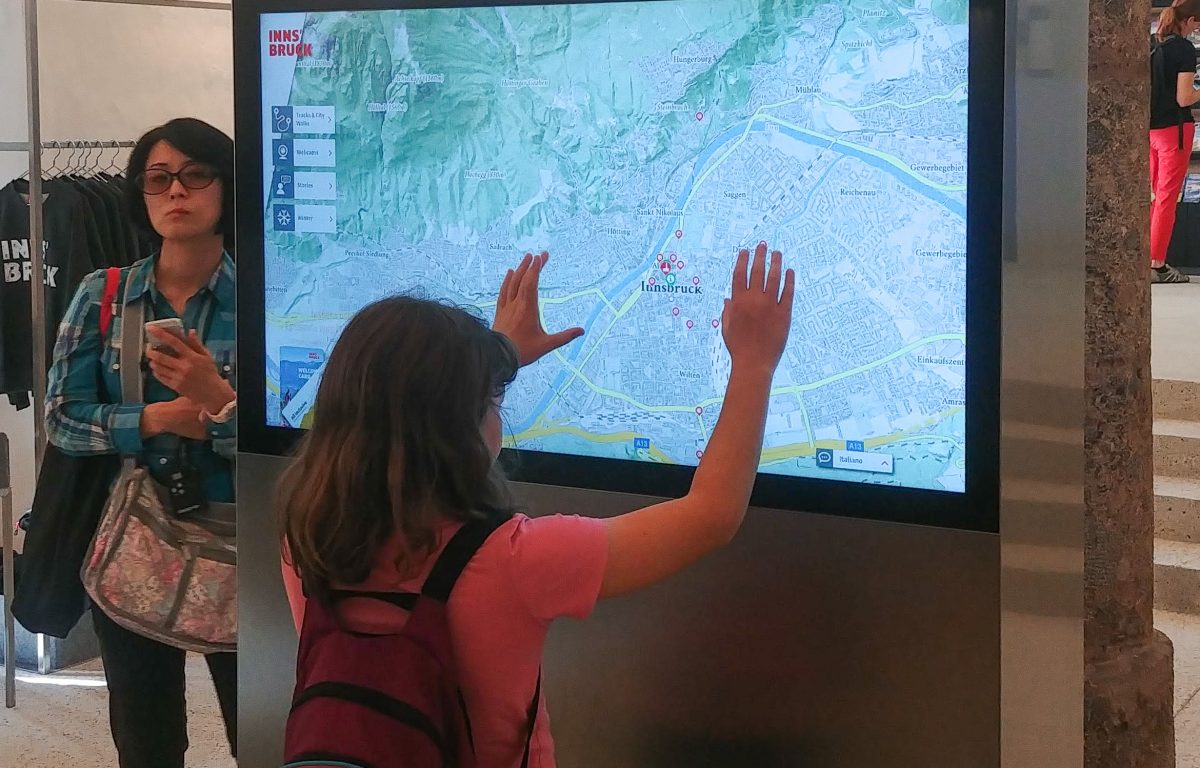 There are obviously good reasons why we keep enjoying to work with Garamantis. First, the outcome is always a good one, but apart from that we also value the interaction with them outside of work. In this project, the fairly tight roll-out schedule was once again mastered superbly and efficiently in the usual Garamantis fashion. Content-wise, especially the flexible use of the monitor walls has to be stressed: by means of the CMS, the ten and twelve screens, respectively, can be subdivided by the customer into different individual formats – a feature we are surely bound to use more often in the future.
Multi-Touch Wall
For Those Who Think Bigger. Present your company in maximum resolution and interactive finesse.
Multi-Touch Software
Definitely No Standard-Issue Product, Just Like Yours. Unless You Develop ISO Standards. Individual software development…