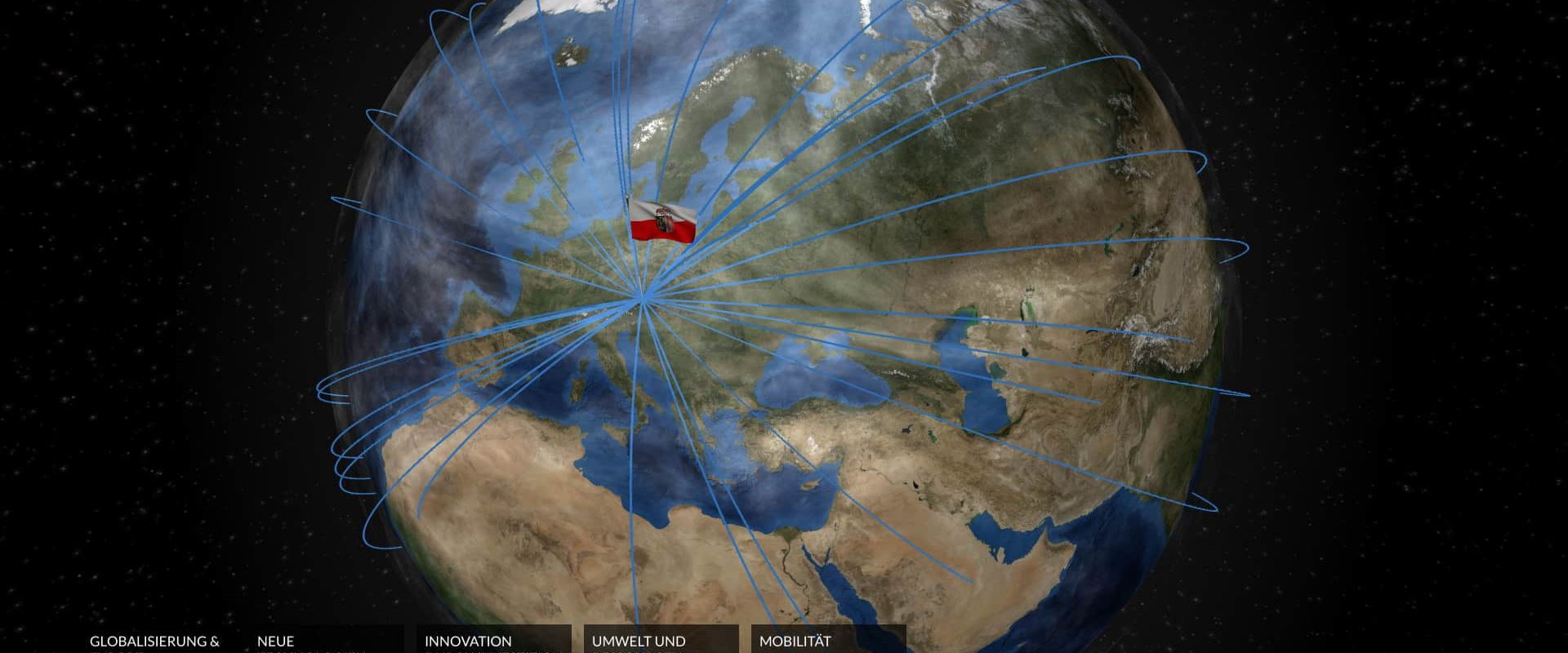 Federation of Austrian Industries
Multi-touch application with 3D globe for various platforms
The industrial sector in Upper Austria constitutes the driving force behind the increase of our neighboring country's entire economic performance. In June 2017, the Federation of Austrian Industries (Industriellenvereinigung, or short: IV) as the Upper Austrian industries' representative celebrated its 70th anniversary.
On this occasion, Ars Electronica Solution was commissioned to design and implement an interactive installation that illustrates the four most important topic areas the IV is currently concerned with. This installation was conceived and realized by Garamantis for one thing to serve – in its form of a large-scale projection – as a visual accent to the anniversary event itself; in addition, a multi-touch version of the installation is now on permanent display at the IV headquarters in Linz. Furthermore, a mobile version of the application facilitates its use in presentations outside of headquarters.
The software is modelled around a representation of an interactive 3D globe showing geographic contexts, statistical data, and different media (texts, graphics, videos, animations). This globe can be rotated freely and smoothly zooms into images with a high degree of detail.
The various media elements are edited, organized, and integrated into the installation in such a way, that pre‑defined "stories" concerning four different subjects ('globalization & export', 'new technologies', 'innovation through investment', 'environment, resources & mobility') can interactively be explored. Behind this installation stands a web‑based CMS that enables clients to change or update content at any time.
Pictures: Ars Electronica Solutions, Harald Moser

Ars Electronica Solutions
Project facts
Client: Ars Electronica Solutions
Context: Upper Austrian industries 70th anniversary
Implementation time: 8 weeks
Finishing date: June 2017
interactive 3d globe
preset stories
central CMS for control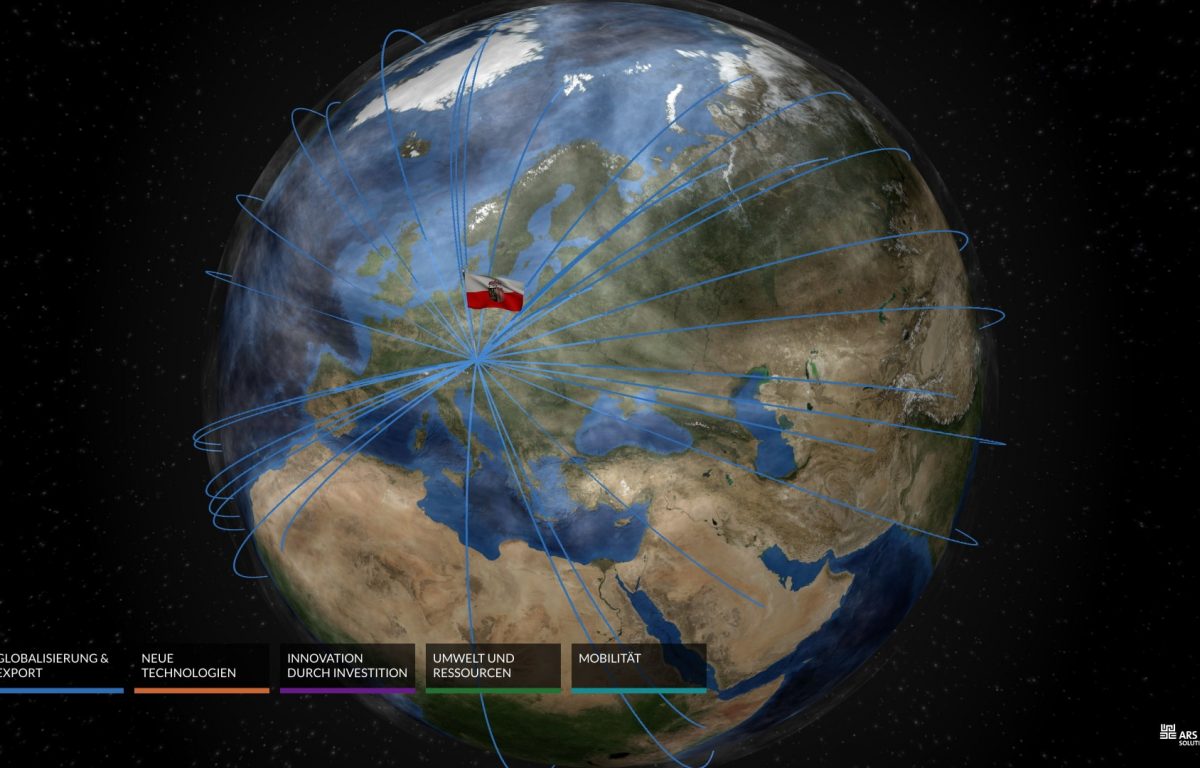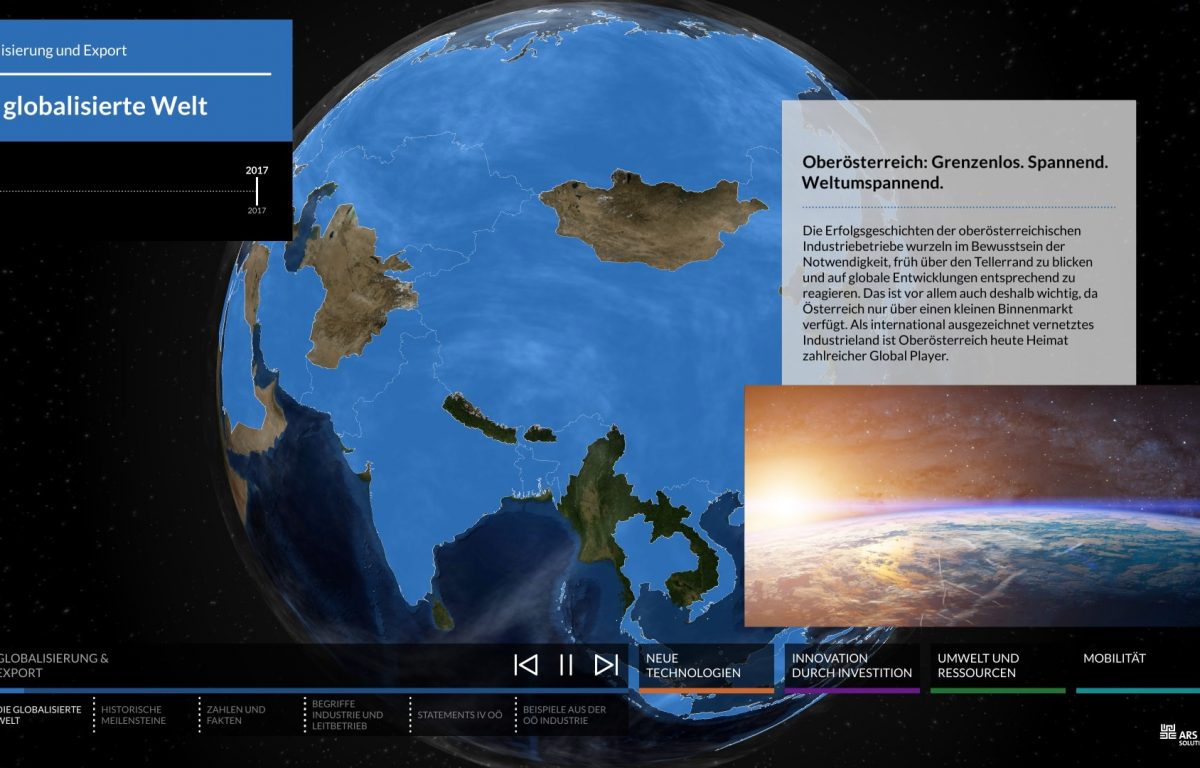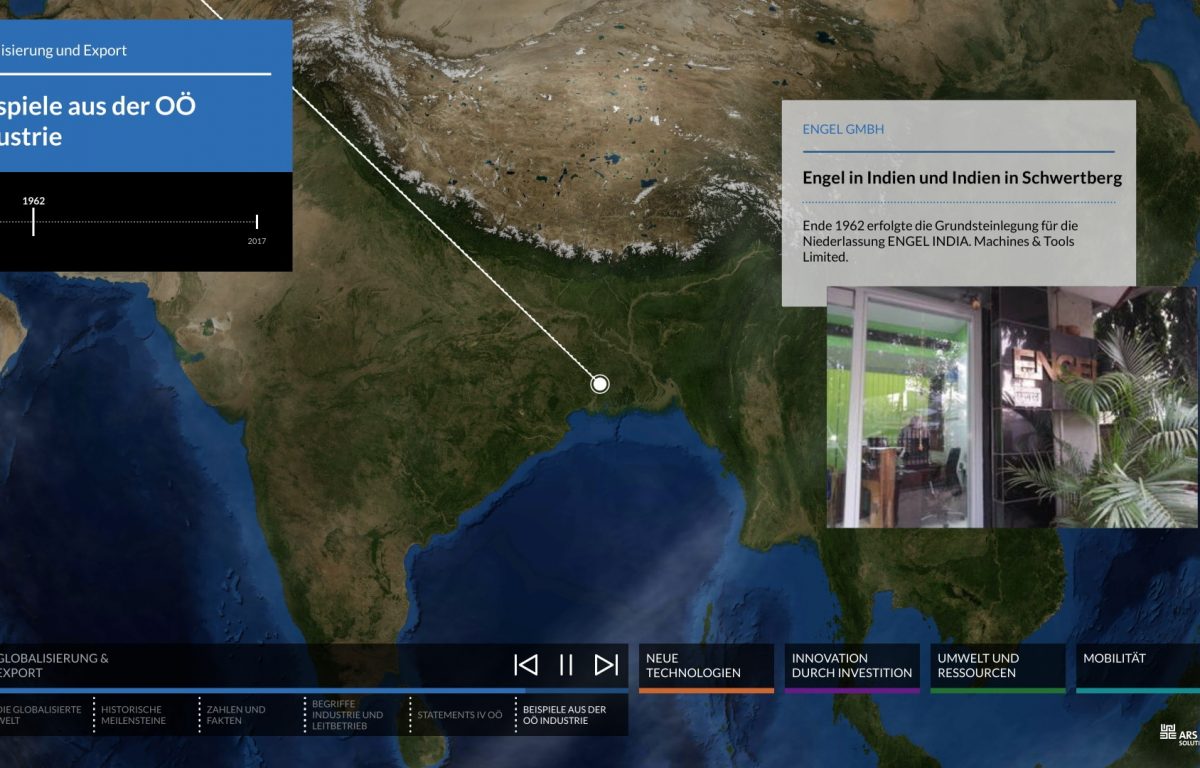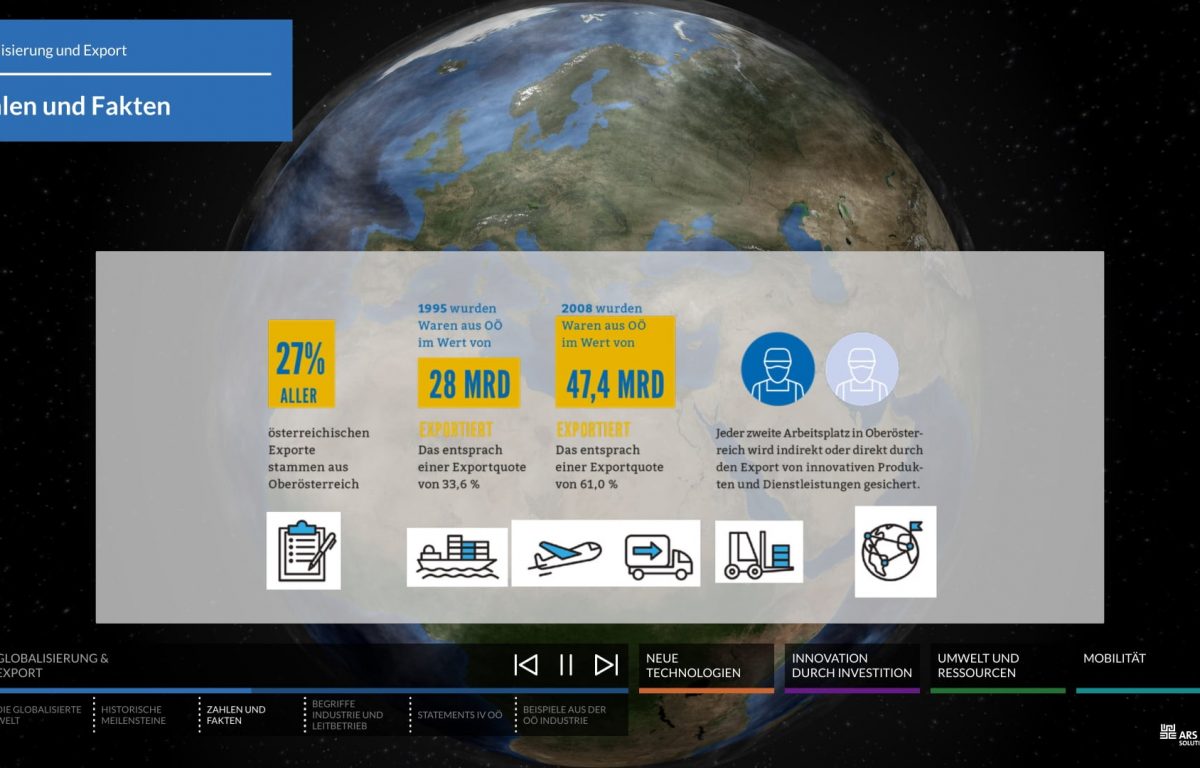 Multi-Touch Software
Definitely No Standard-Issue Product, Just Like Yours. Unless You Develop ISO Standards. Individual software development…