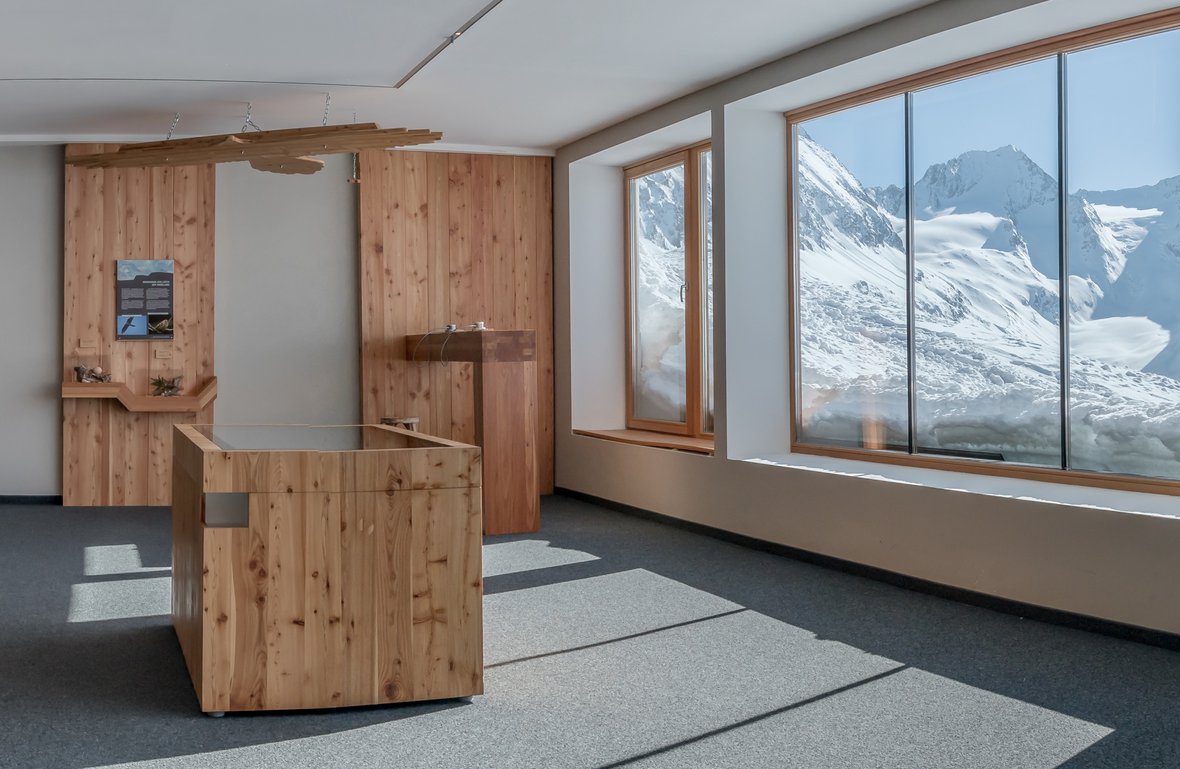 Infopoint Nature Park
Multi-touch table in larch wood on the Hohe Mut Alm in the Naturepark Ötztal
The location of one of our multi-touch scanner tables with the highest altitude to date can be found at 2.670 m above sea level in the Hohe Mut Alm, in the Austrian nature reserve and national park Ötztal. The exhibition room welcomes visitors with a spectacular view of the glaciated Tyrolean valley heads from a panoramic window front.
On 135 square meters, the reserve's bilingual interactive exhibition shows selected samples of high alpine flora and fauna, explains the fascinating diversity of the local rock types, and allows visitors a – literally – hands-on experience of glacial ice. The core of the exhibition with its ten multimedia stations is an interactive table made by Garamantis, which grants a fascinating glimpse into the Austrian nature reserve.
On behalf of Ötztal Nature Park and in cooperation with the event agency pronatur, a customized concept for the multi‑touch table's implementation has been developed and realized. As the exhibition's entire interior design is kept in the larch wood typical of that region, the table as well was made from this material. The slab of wood itself that holds the table's horizontal Ultra HD multitouch screen was photographed and then set up as the digital background of the monitor – leading to the interesting effect that to a visitor's eye the monitor doesn't look like a screen but rather appears to be a clear glass panel embedded in wood, on which the digital content shows up as if by magic.
In the development of the customized multi-touch software scalable and movable info cards with content concerning the topics "nature", "glaciers", "research", and "history", all in three levels of information depth, were used. Besides images, video footage and maps, also documents with comprehensive research findings in pdf-format were employed. From all four sides of the table visitors can explore more than 40 info cards, the content of which is provided by Garamantis' web-based CMS and hence can easily be updated or altered anytime.
One of the most exiting aspects of this project were the logistical challenges it posed: for instance, the doors of the cable car going up to the exhibition site were only a few millimeters wider than the table's separate component parts. In order to deal with the considerable voltage fluctuation in the power supply of Hohe Mut Alm, an additional uninterruptable power source (UPS) was integrated into the table.
Images: Ötztal Nature Park archives (Alexander Maria Lohmann, Thomas Schmarda, Patrizia Plattner)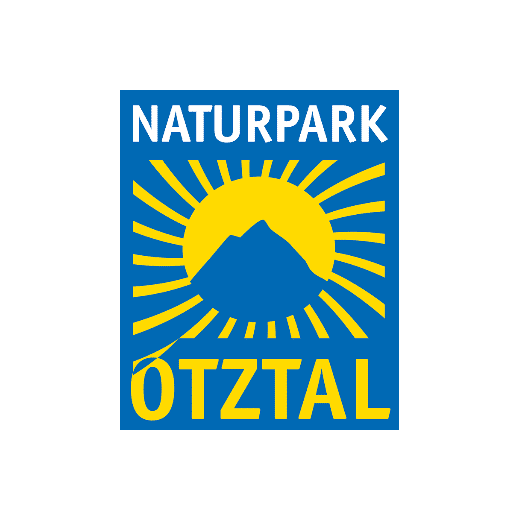 Nature Park Ötztal
Project facts
Client: Naturpark Ötztal
Context: Naturpark Infopoint Hohe Mut Alm
Implementation time: 12 weeks
Finishing date: July 2017
Involved PR agency: pronatour
Table corpus made of larch wood
Operates at 2,670 meters altitude with UPS
Multi-touch cards with connection to CMS